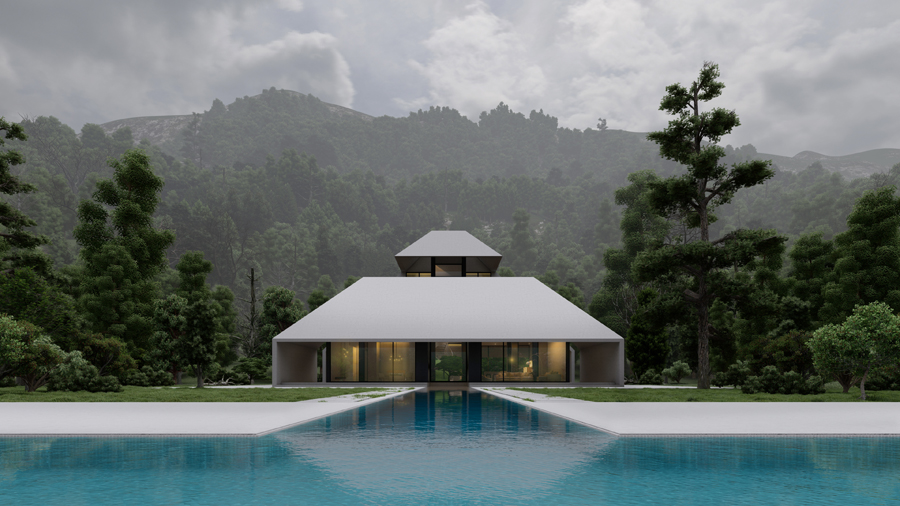 Continuing its contemporary visions of traditional Iranian architecture, Team Design Group envisions its Gilak House. This latest house presents a reinterpretation of the elevated tribal dwellings commonly built to maximize cross ventilation.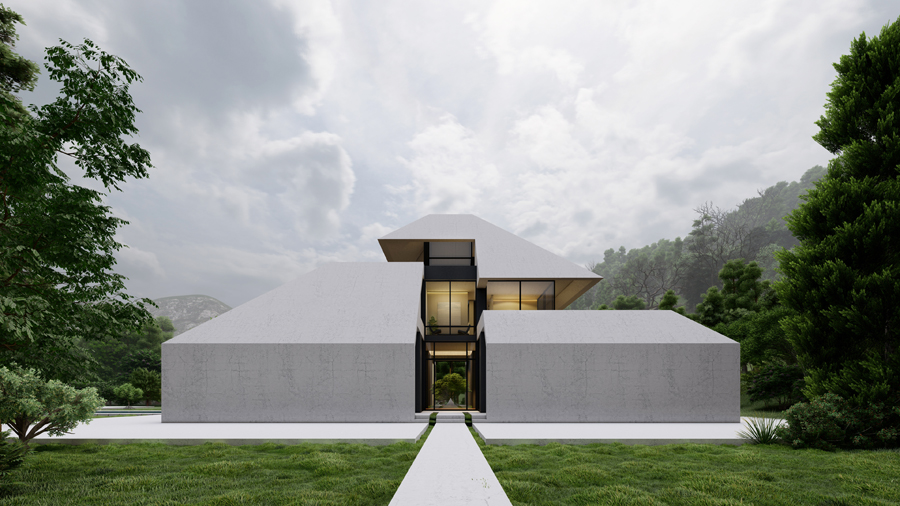 In response to the hot climate and the high humidity and rainfall typical of the country's coastal or mountainous regions including the zagros mountain range, the structures were designed with strategic openings along both the exteriors and interiors.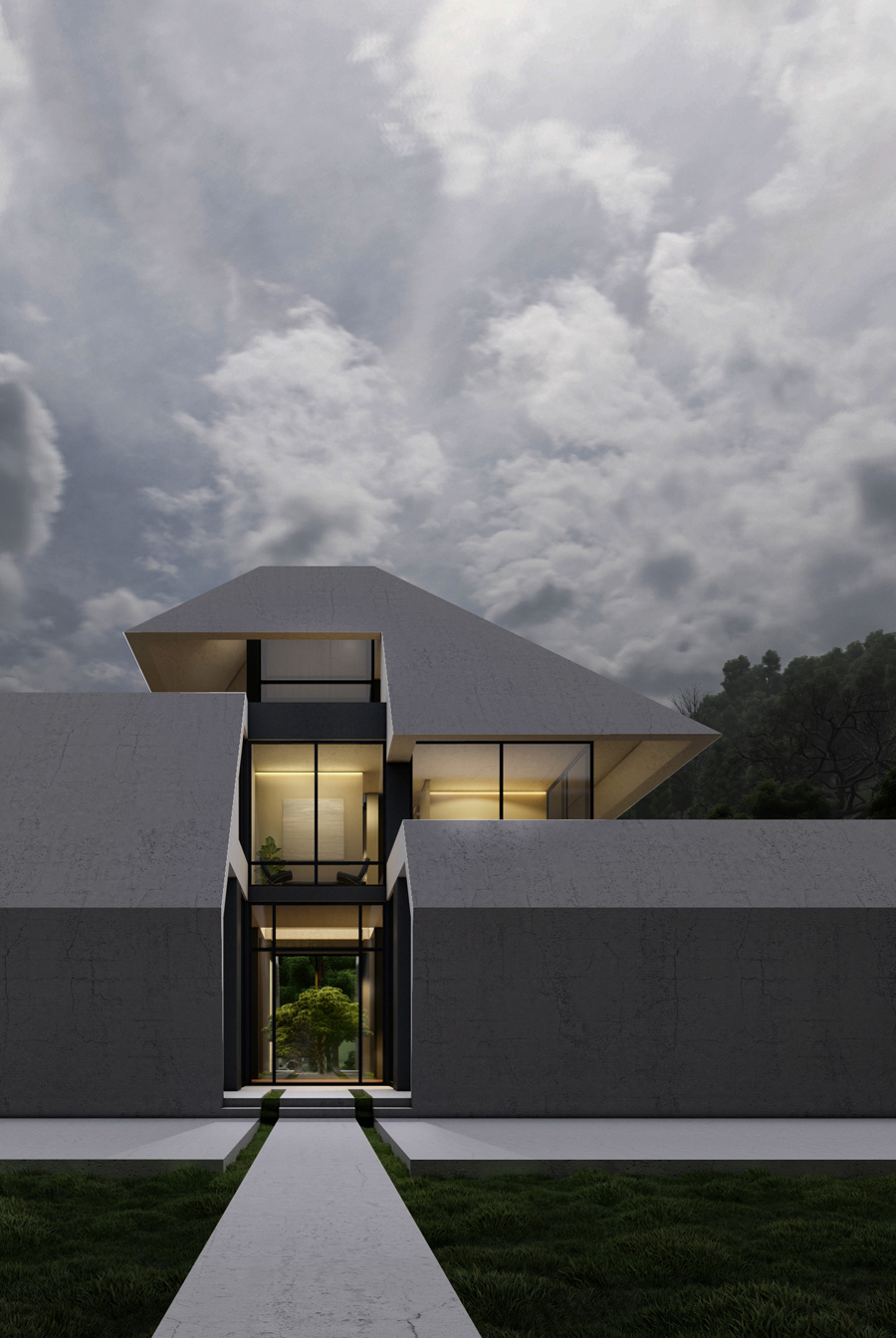 The architects at Iran-based Team Design Group organize the Gilak Villa in plan as a nine-square grid. The outer boundary is opened on all four sides with centralized openings, while the interior is opened with a centralized courtyard which cuts through to the sky above. The house is further shaped by its climate, specifically the rainfall typical of the region, with its dramatic gabled roof. While this area has a history of such gabled roof types, the rest of the country has commonly comprised roofs that are either flat or domed.