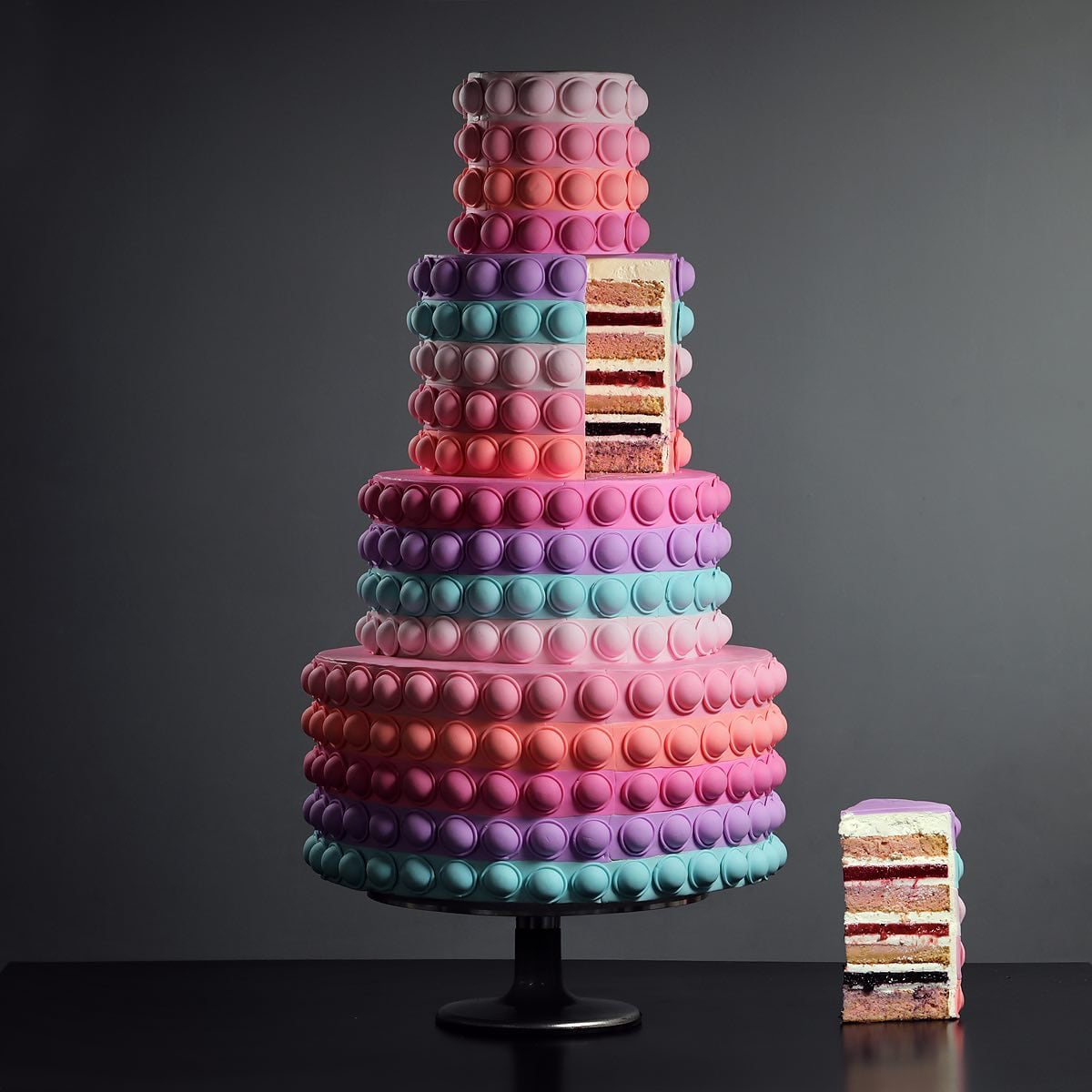 Ukrainian pastry chef Dinara Kasko brings a healthy dose of geometry to her meticulously designed cakes. Candy-colored spheres line a four-tier tower of layered sponge and cream, triangles connect to create an angular apple skin, and small pearls cloak a round form in a hypnotizing spectrum of pigments. Other patterns are more organic, like the shimmering petal-like confection that tops a strawberry tart. Many of the edible artworks are created by pouring mousse into silicone molds and then spraying the shapes in vibrant gradients or pastels.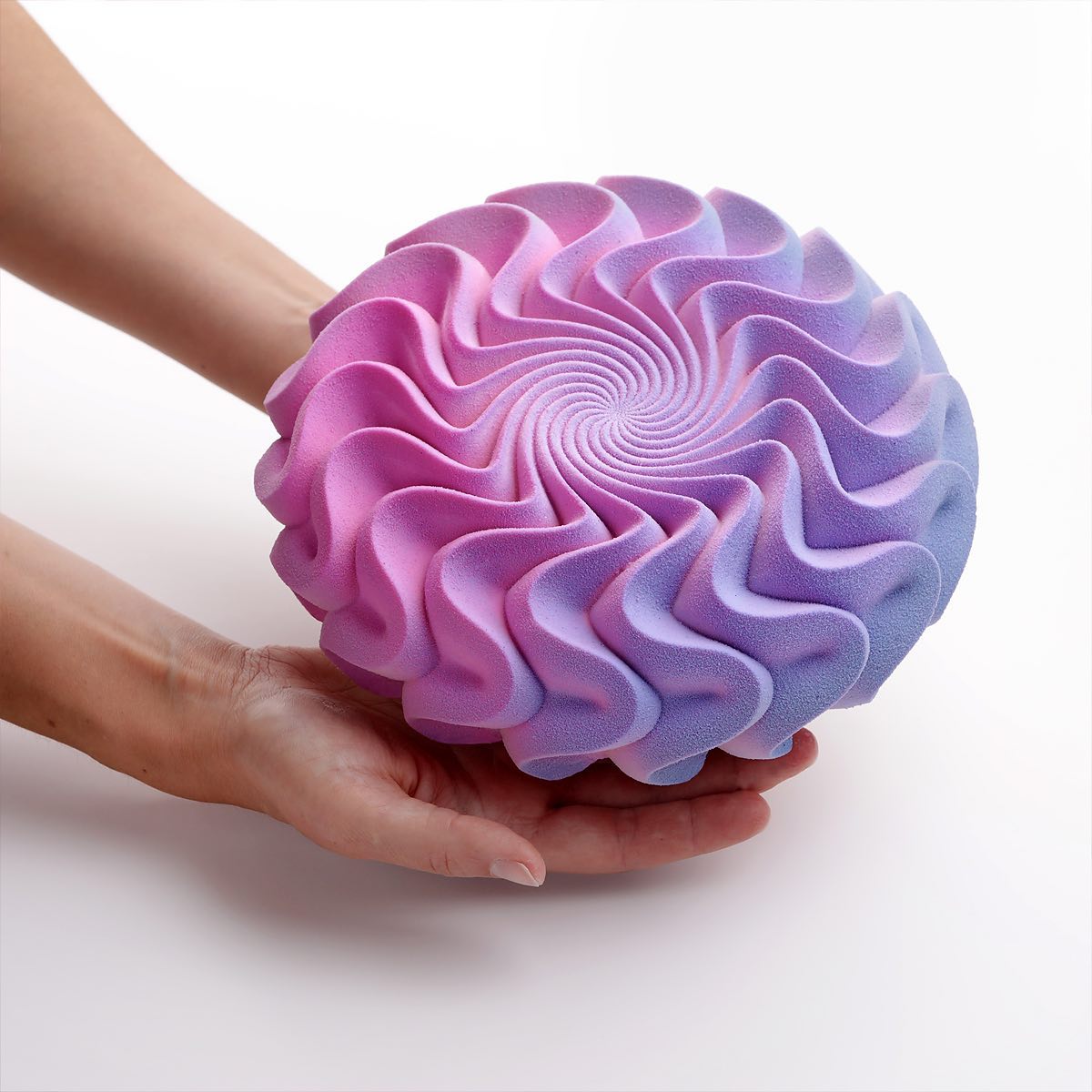 Based in Ukraine before the war began in February, Kasko left her home and studios in Kharkiv following Russia's invasion. She worked as a volunteer and fundraiser for a few months as she traveled around Europe before settling in a small space near Liverpool in recent weeks. "I lost everything in one day," she says, sharing that many of her friends and family are still living in the country. "I'm working not like it was in Ukraine… It's difficult to find the motivation to build the structure and work hard because you understand that someone can take it, and you can lose it again. On the other hand, I understand that I want to live much more."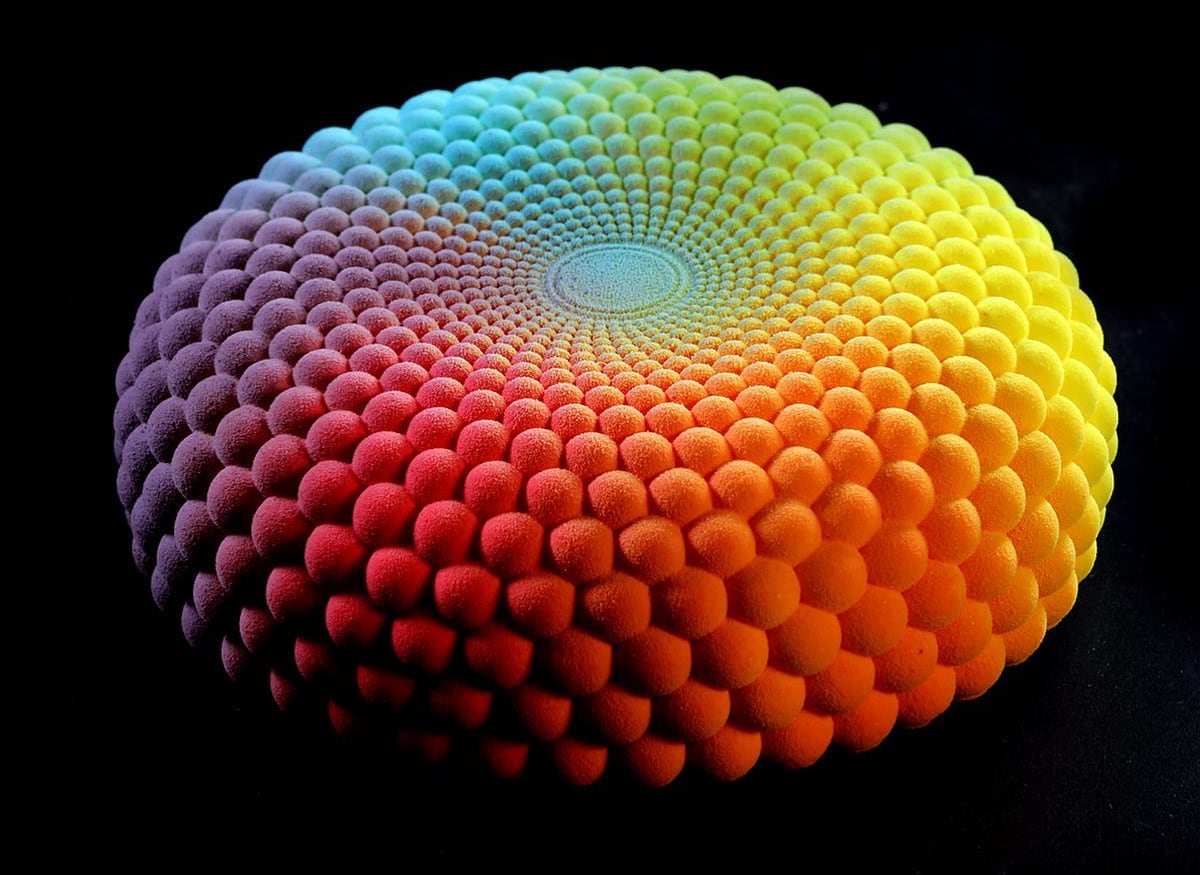 Kasko has started to photograph her cakes again after resettling and is currently working on launching two online courses in addition to designing a collection geared toward the home baker. Some of the molds she utilizes and sells are still handmade in and shipped from Kharkiv, despite pauses from bombings, loss of electricity and internet, or post office delays. You can shop those tools in Kasko's store and follow her work on Instagram.