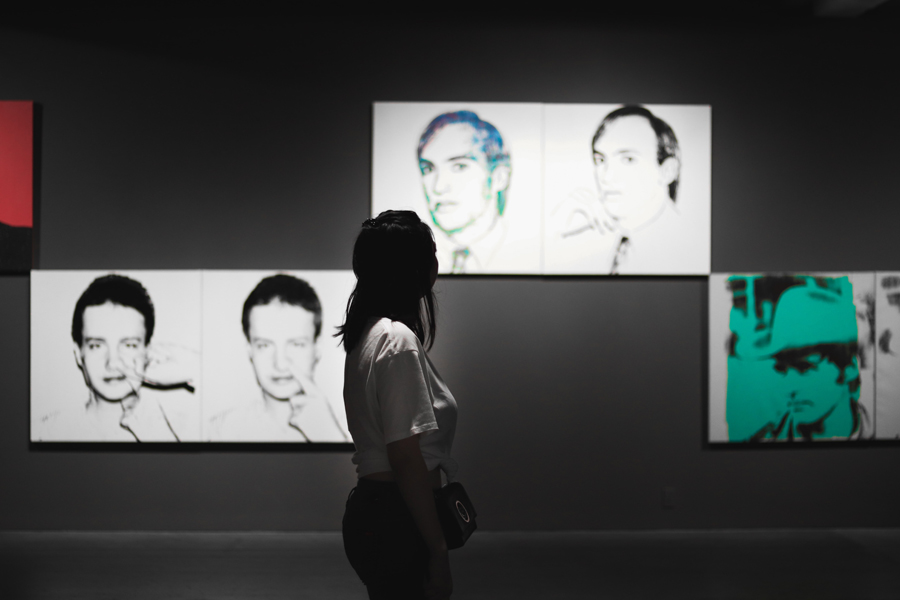 We get to hear it often, that we should invest our money. But in times of crisis, most shy away from intangible assets like stocks. Instead, precious metals or property become the new investment focus. But is that all there is? Considering our article about the most expensive paintings, the art world seems ripe with opportunities to make money. How profitable is it, really, to invest in paintings? Here are the top 10 paintings that have made some lucky investors richer by millions.
Is Art a Good Investment?
Reducing investments to buying and selling stocks is an oversimplification. From day trading to buying ETFs or binary options… there are countless opportunities for smart traders to make money. We'd have to take a couple of days trying to explain them all. Luckily, websites like Binaryoptions.com are great tools to get informed and start to make smart investment choices.
But even outside Wall Street and Co. there are many ways you can invest your money and profit from it over time. Buying a house when an area is still unpopular but on the rise, or hunting for rare collectors' pieces like luxury watches, are some of these strategies. Another one is buying art.
Art has a special status when it comes to investments. Here, it is about the exclusivity of owning an original, which makes the asset priceless and the ownership very powerful.
Naturally, buying pieces of the great masters isn't on the table for most people. Instead, you need a bit of luck, but especially a nose for these things. Finding artists before they become famous is a skill not many have, but it is the one that leads to the biggest profits. In this way, the stock and art market are alike. The goal is to buy cheap and sell for higher values. To find these rare gems, you have to put in research and have insider knowledge on what is asked for at any given time. With a keen eye, you can recognize patterns and trends before the masses jump on the train.
Even when a success worth millions is rare, art is still a good investment if you are looking to diversify your portfolio. With regular stocks on one hand, and physical pieces on the other, you won't lose everything at once when betting on one horse exclusively.
10 Famous Paintings That Sold at Auction for Millions More Than Their Earlier Value
We might never catch a break like this, but it is still inspiring to look at the successes some investors have had when buying and selling paintings. Here are the ten biggest profits from art investors.
Gerhard Richter — "A. B. Still," 1986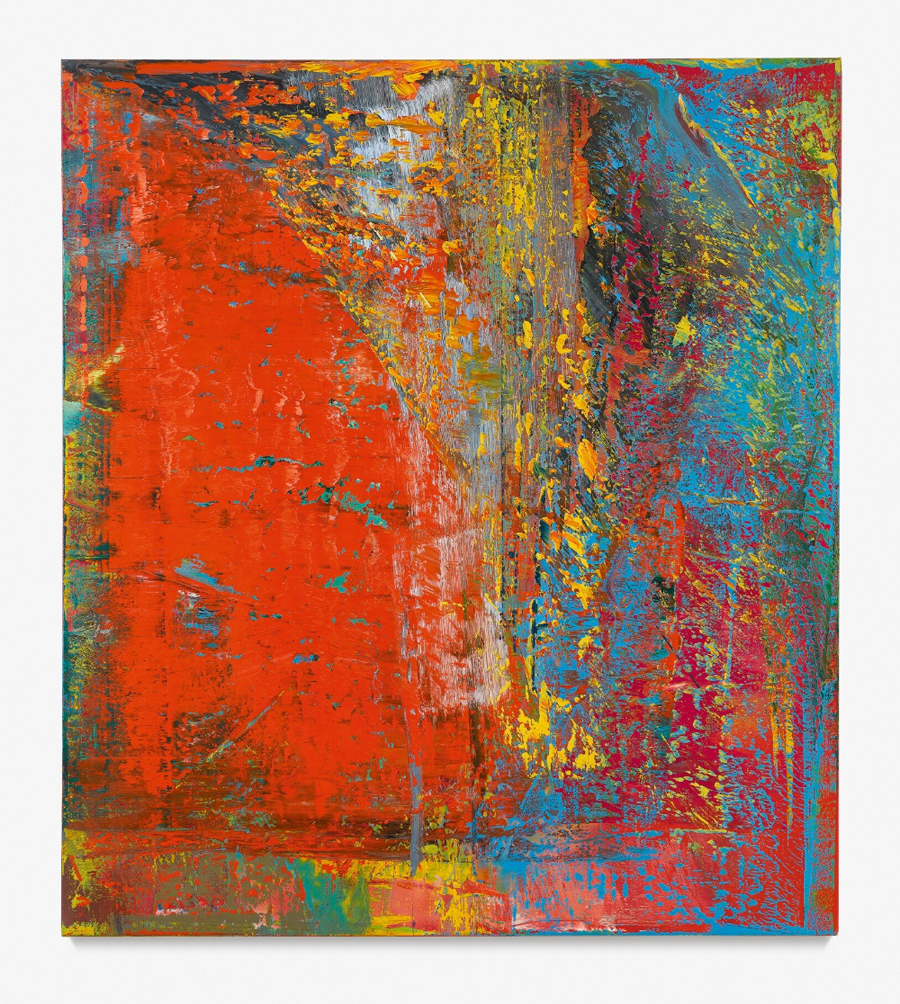 Gerhard Richter is an artist from Germany. His pieces range from photorealistic paintings to photographs and even glass structures. His most popular paintings, however, appear to be his abstract pieces like 'A. B., Still'.
In 2016 the Steven and Ann Ames Collection offered it for auction after having originally purchased it for $264,000. An unnamed buyer bought the piece for $33,987,500, even higher than the estimated $30,000,000 the auction house expected.
Andy Warhol — "Four Marilyns," 1962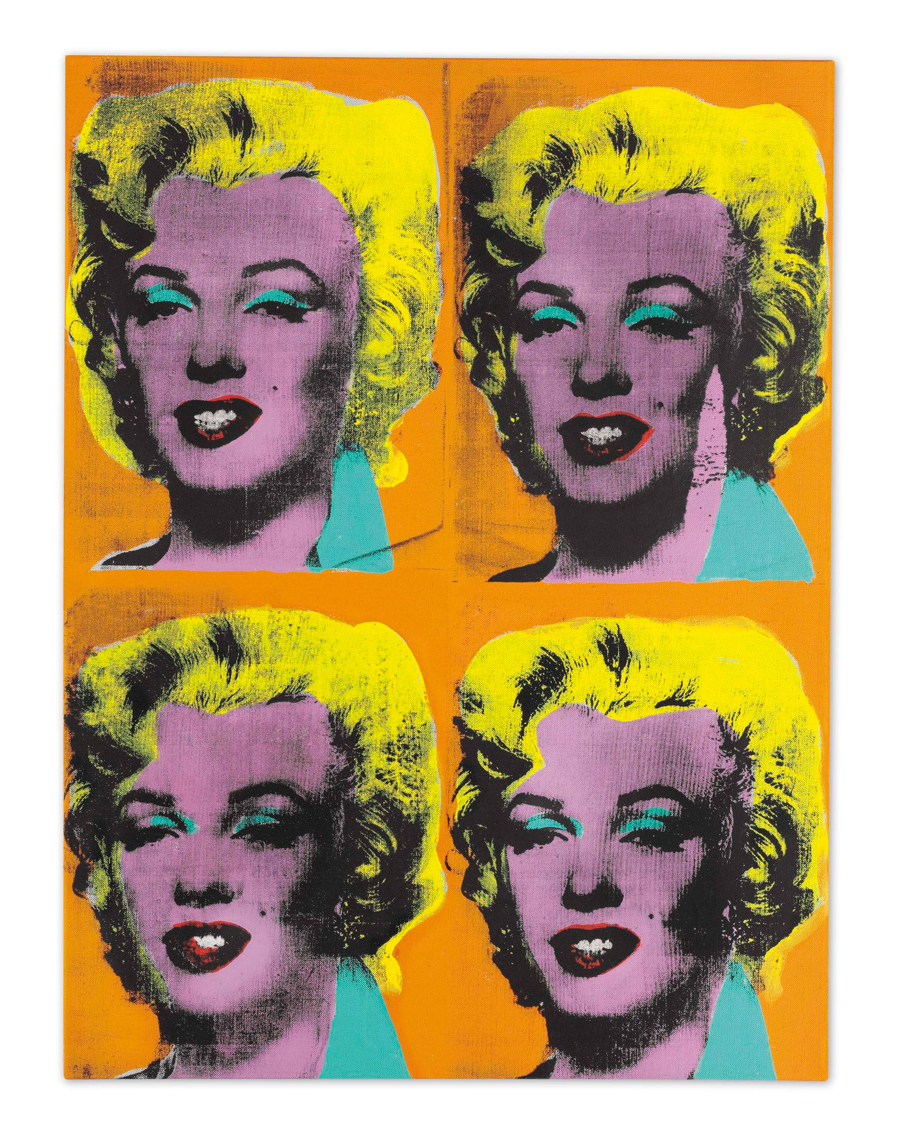 Andy Warhol was the leading figure in the visual or pop-art movement. His most popular pieces feature colorful variations of pop-culture icons such as actors, brands, or politicians. In this case, he used promotional images of Marilyn Monroe shortly after she had died.
When it was first sold in 1992, the buyer spent $955,433. In 2015 the auction house Christie's handed it to its new owner for $36,005,000. Even though the amount was lower than the up to $60,000,000 Christie's expected, it is still a huge increase from the original price. And don't forget to check our great article Andy Warhol Artworks – Life and Paintings of Pop Art Icon.
Gerhard Richter — "Abstraktes Bild," 1986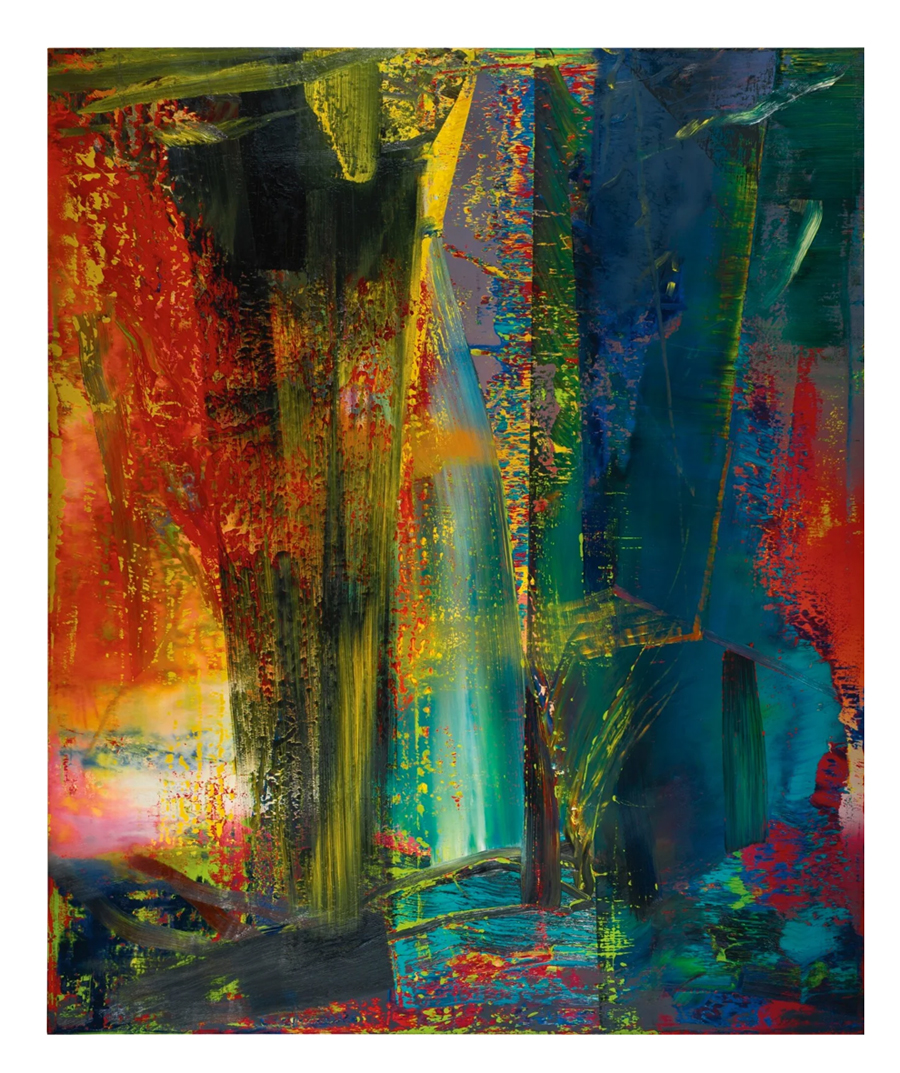 Another Richter was originally bought for $607,500 in 1999. In 2015, an anonymous buyer paid $46,300,000 for it at a Sotheby's auction. Once more, the price was much higher than the expected $30,000,000.
Andy Warhol — "Mao," 1972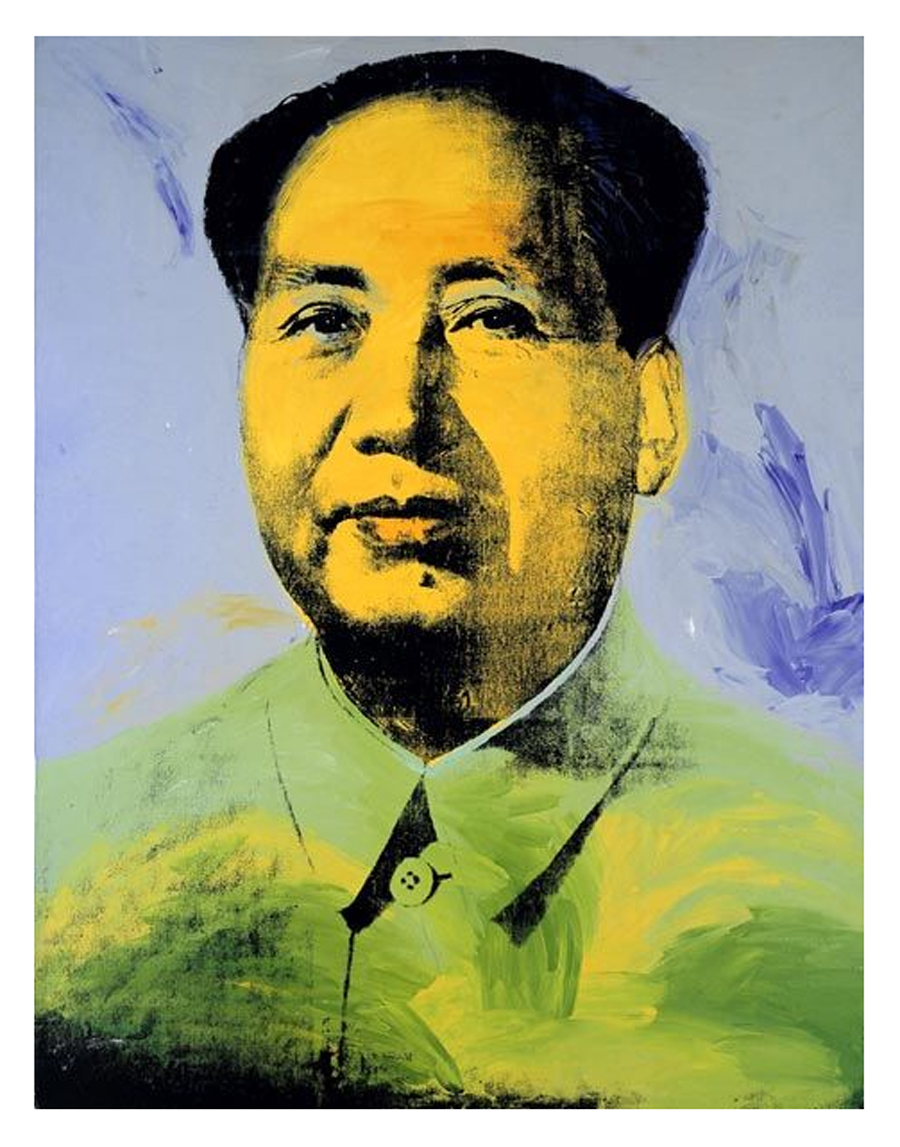 Another Warhol, and it won't be the last on this list. This time, the artist had created a print picturing the Chinese communist revolutionary and founder of the People's Republic of China, Mao Zedong, after a friend prompted him to paint the most important figure of the century.
The first known price of the painting was $1,036.592 at a Sotheby's auction in 1996. In 2015, it once again sold for more than was expected: Another anonymous buyer paid $47,500,000, rather than the estimated worth of $40,000,000.
Mark Rothko — "No. 11 (Untitled)," 1957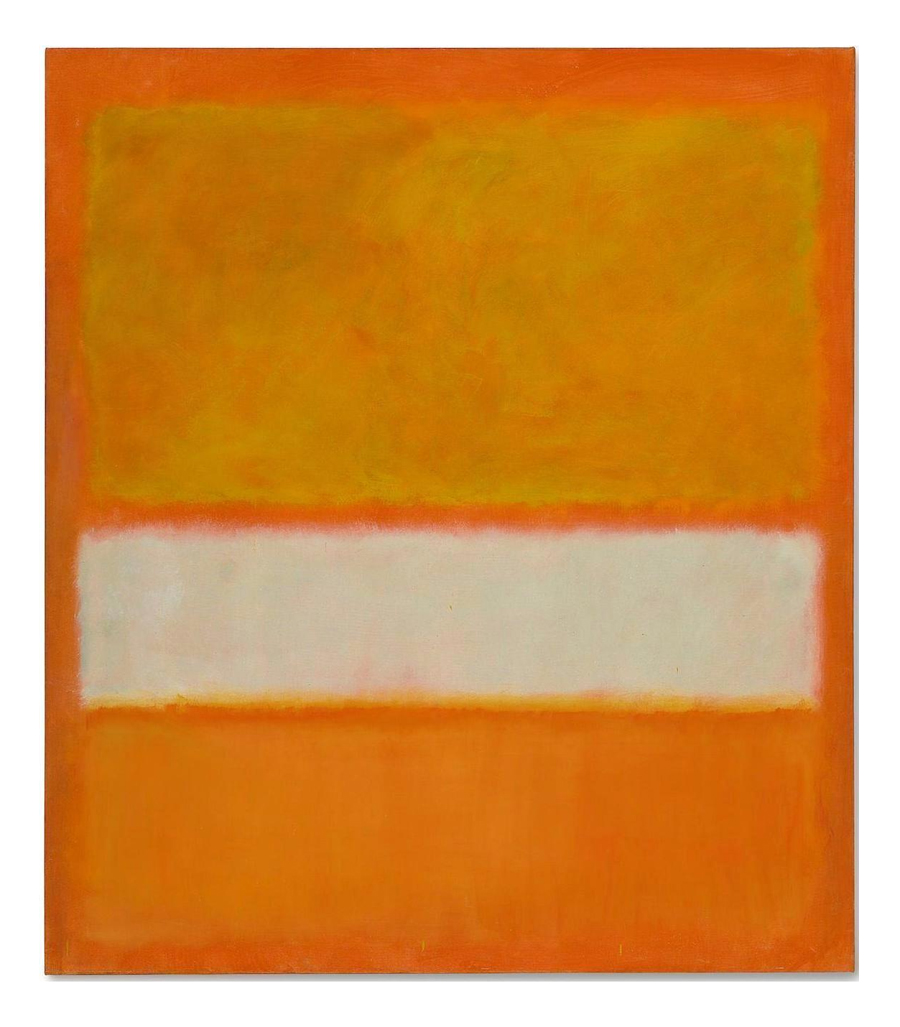 Mark Rothko was an American painter of Latvian decent. His work made him one of the leading figures in the color field and abstract expressionism art styles. His most famous paintings are comprised of rectangular color squares which are often somewhat irregular in shape, hue, and texture.
No. 11 was first sold for $1,100,000 in 1992. In 2013, it fetched $46,085,000 instead of the estimated $35,000,000.
Andy Warhol — "Race Riot," 1964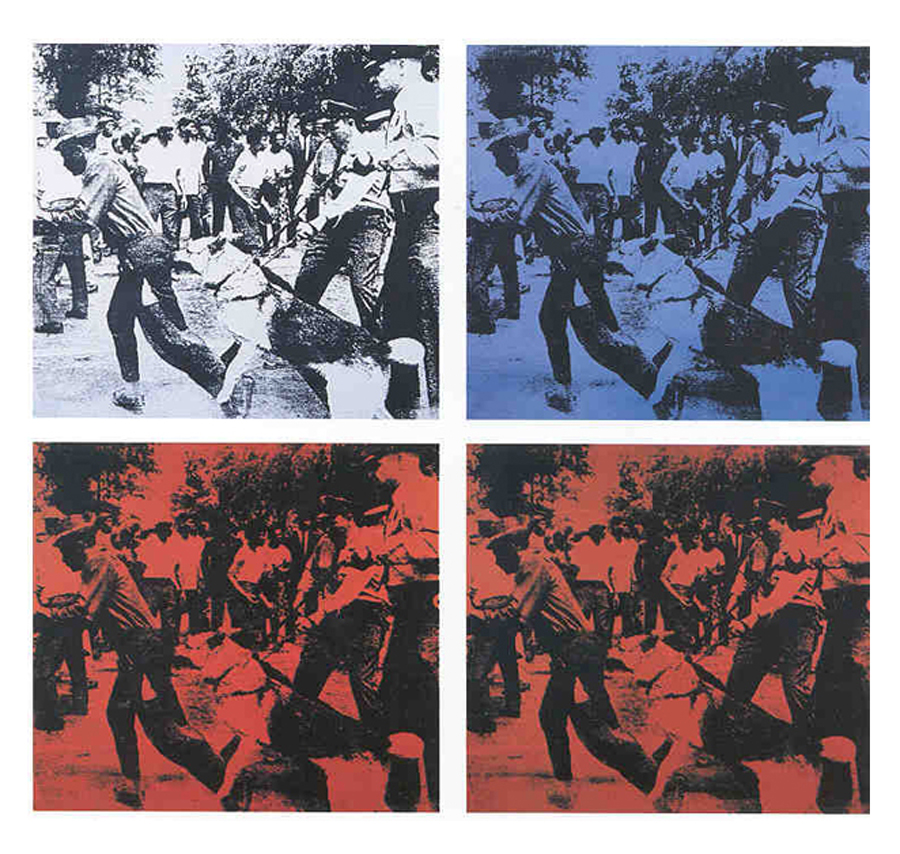 This is another one of Warhol's prints. He used photographs of riots during the US Civil Rights Movement in the 1960s in Alabama. In 1989 Christie's auctioned it off for $1,760,000. In 2014 the American Gagosian Gallery bought it for $62,885,000.
Wu Bin – "Ten Views of a Lingbi Rock", 1610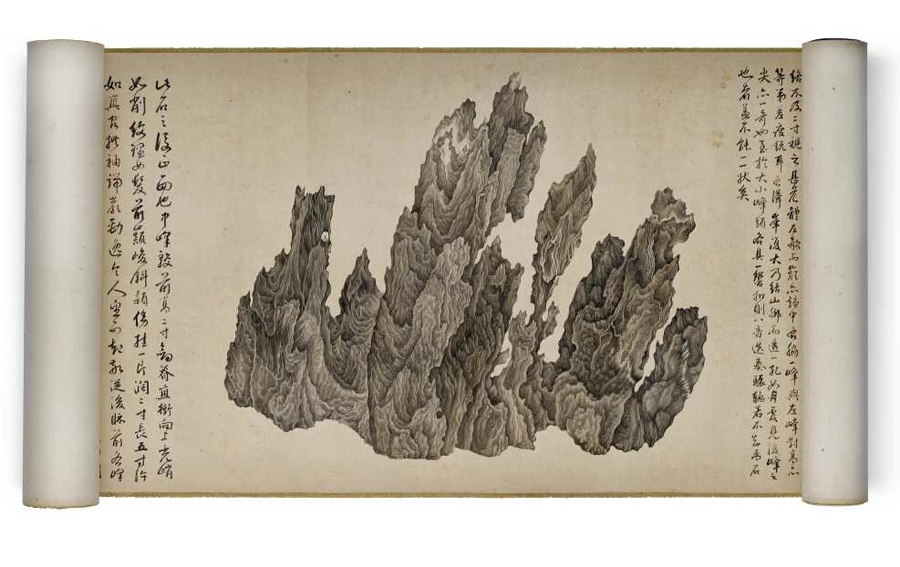 Ten views of a Lingbi Rock is not a painting in the traditional sense, but a scroll. The Chinese Ming Dynasty landscape painter Wu Bin created many of these, but just a few have survived to this day. Wu Bin was a painter, calligrapher, and Buddhist and painted many scenes including Buddhist arhats or nature studies.
The latest price of $76,600,000 at an auction in 2018 was about 75 times higher than the original bid at its first auction in 1989, $1,210,000.
Jean-Michel Basquiat — "Untitled," 1982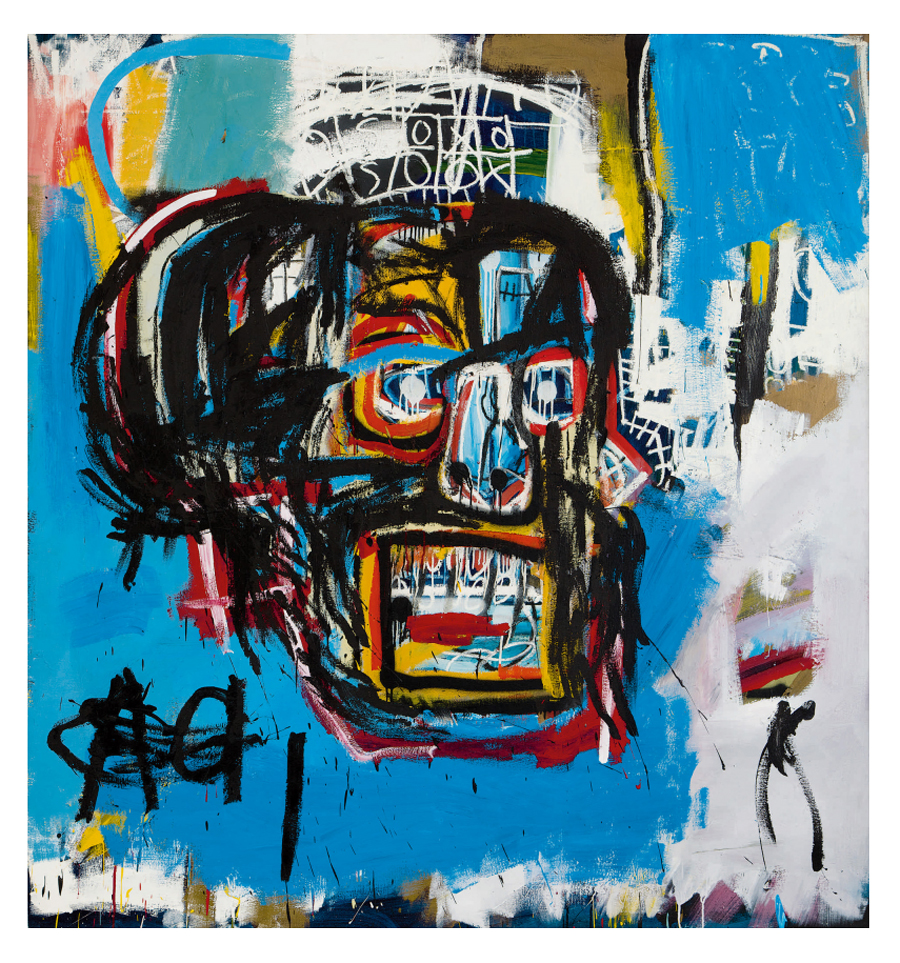 Jean-Michel Basquiat was an American artist who became successful as a part of the graffiti duo SAMO. His solo work is also influenced by street art and black culture. His paintings are often political statements and criticize racism, colonialism, and systemic oppression. He is a tragic example for reasons that increase an artist's work's worth, since the value of his pieces rose dramatically after he died from a heroin overdose at age 27.
The first known selling bid for the untitled painting was $20,900 in 1984. In 2017, it sold for $110,000,000, for almost double the estimated worth and the highest price ever paid for the work of an American artist at an auction.
Claude Monet — "Meules," 1890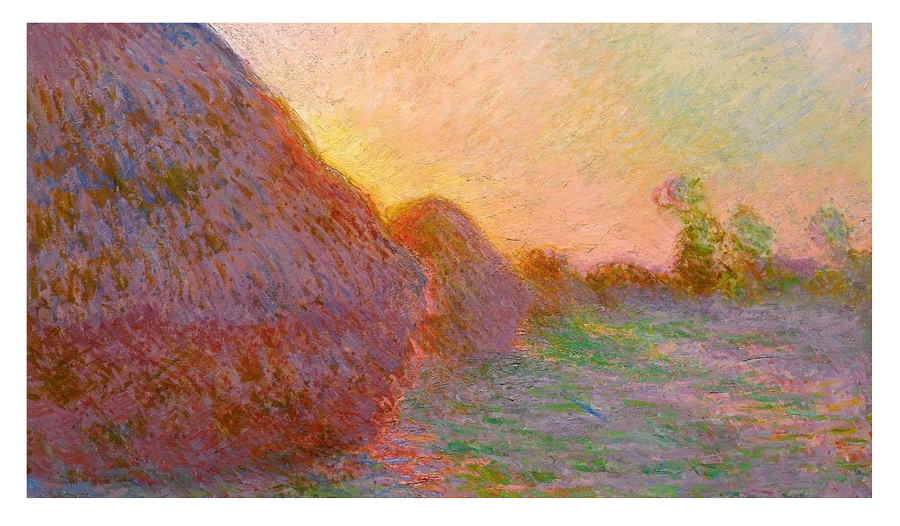 Claude Monet is one of the most notable impressionist painters. His paintings show idyllic scenes in pastel hues, painted with short lines and dots. The painting of these haystacks from the French countryside in Giverny was originally bought by a woman named Berta Honoré Palmer directly from Monet's art dealer and passed down through her family.
In 1986, they sold it to a collector or $2,530,000. In 2019, it was sold once more, for an auction bid of $110,747,000. This, too, broke a record, this time for the most expensive impressionist painting ever sold.
Amedeo Modigliani — "Nu Couché (sur le côte gauche)," 1917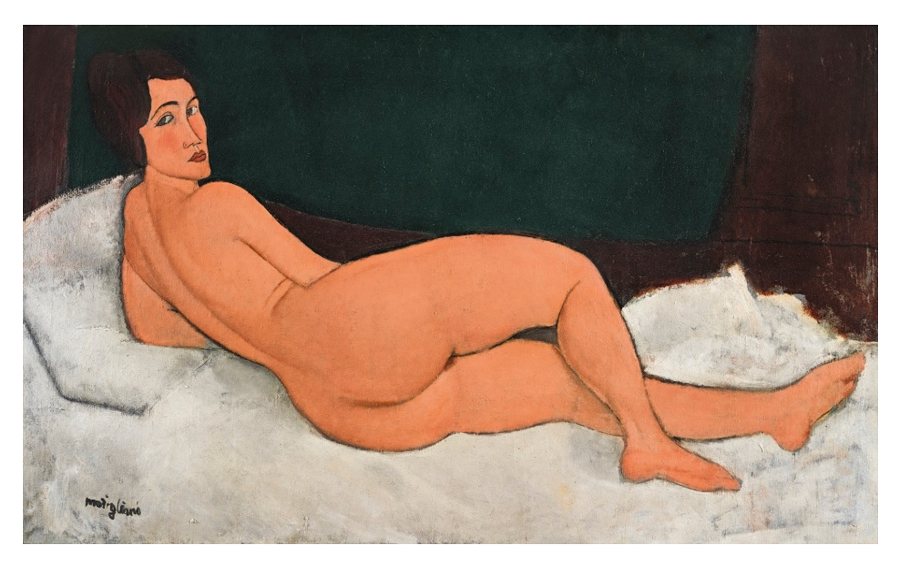 Amedeo Modigliani was an Italian painter and sculptor who lived and worked in France. He is known for his portraits and nude paintings. During his lifetime, the way he stylized bodies was not well regarded. Later, it became the feature that set him apart from others and made his work popular.
A fellow painter was the first owner of Nu Couché after he bought it from Modigliani. Down the line it was sold for $26,880,000 to an art collector in 2003. It was last auctioned off in 2018 for the astounding amount of $157,200,000.
Paintings are a one-of-a-kind investment. Whoever holds the original has their pick among the collector's bids. Hand painted copies might be equally as decorative, but it is the exclusivity of an original that really drives the value.
If you have the right insider knowledge, investing in promising artists before they become famous can be incredibly profitable. Some of the mentioned investors have increased their wealth tenfold and more by buying at the right times and holding the pieces for a while. Even without huge successes like these, inventing in art is a good addition to stock market investments. This way, you diversify your portfolio and invest a little safer.