Audi has unveiled the Activesphere concept, the fourth vehicle in its sphere lineup of futuristic autonomous all-electric prototypes, after several teasers that seemed to preview a sort of coupe-styled SUV. The Audi Activesphere Concept is a revolutionary all-electric vehicle that combines sporty design with versatility and advanced technology. Based on the PPE modular system, it features 800-volt technology for fast charging and a range of 370 miles. One of its most unique features is the "variable rear architecture" that includes a truck-like cargo bed for large items and an AR system for enhanced control and real-time 3D topography graphics.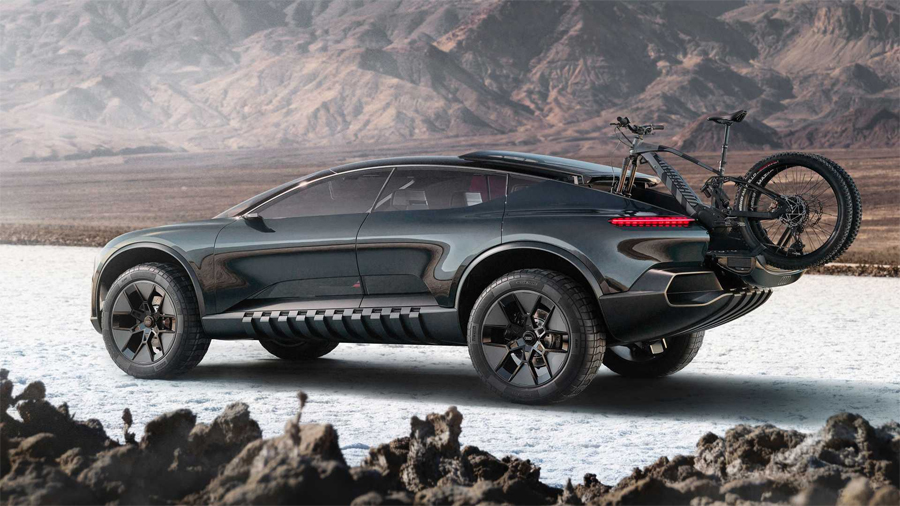 The concept has adaptive air suspension and is said to be a distant successor to Audi's first Allroad wagon from the 2000s, being built with off-roading and comfort cruising in mind, just like the rugged A6 from the naughties. It is based on an EV platform developed jointly by Audi and Porsche, the Premium Platform Electric, set to debut as an Audi performance car in 2023. Expect to see design elements from the Activesphere in future production Audis.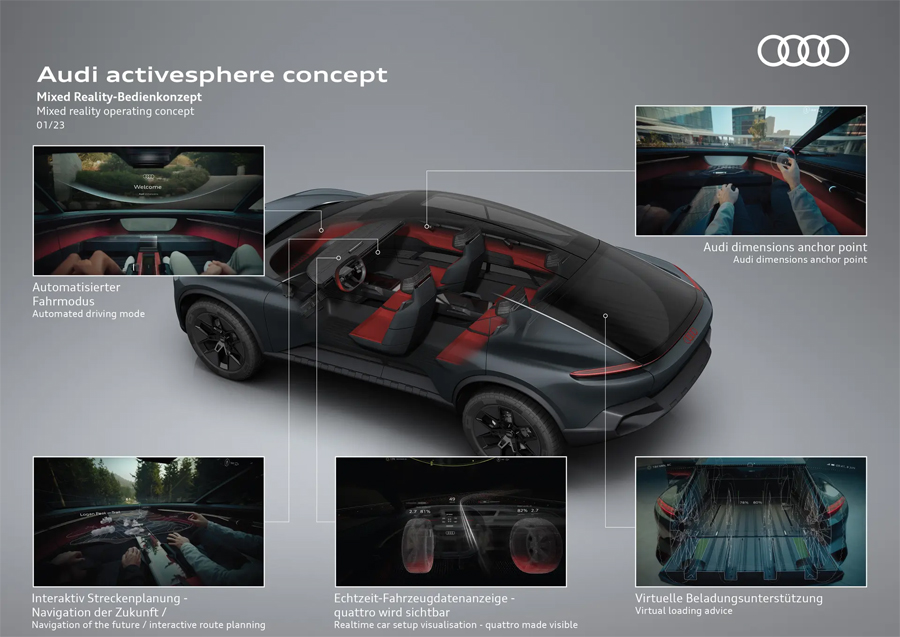 What's much more interesting than the off-road specs is the interior of the car. As with all the other sphere concepts, the Activesphere was designed starting from the inside, and it shows. "The epitome of clarity and tidiness," is how Audi describes the interior of its latest concept, which features a steering wheel instrument cluster and pedals that can disappear from the driver's view when the car is put into autonomous mode.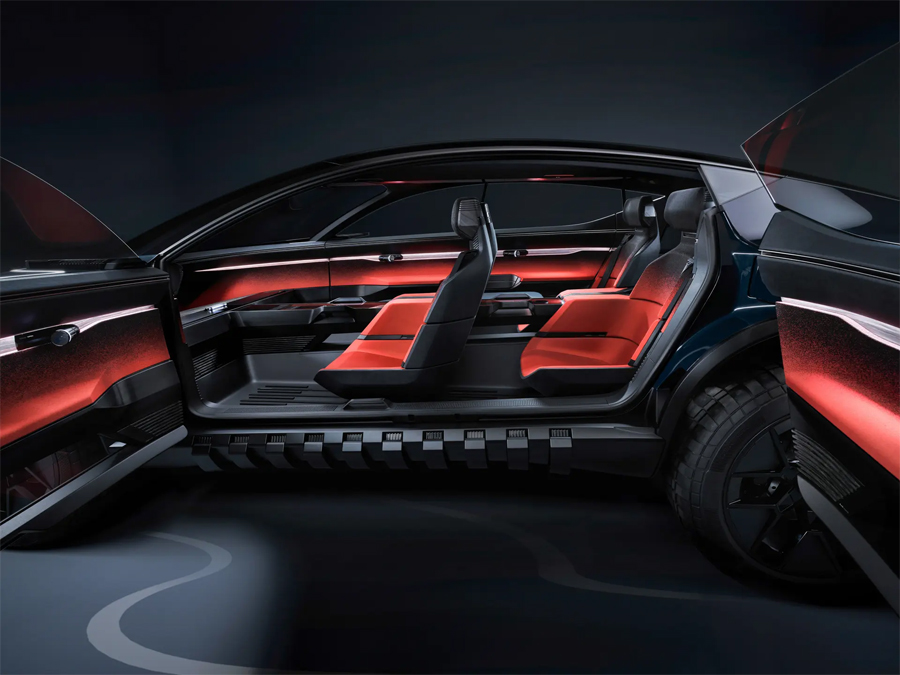 The four individual seats are suspended like extensions of the high, full-length center console and seem to float in mid-air.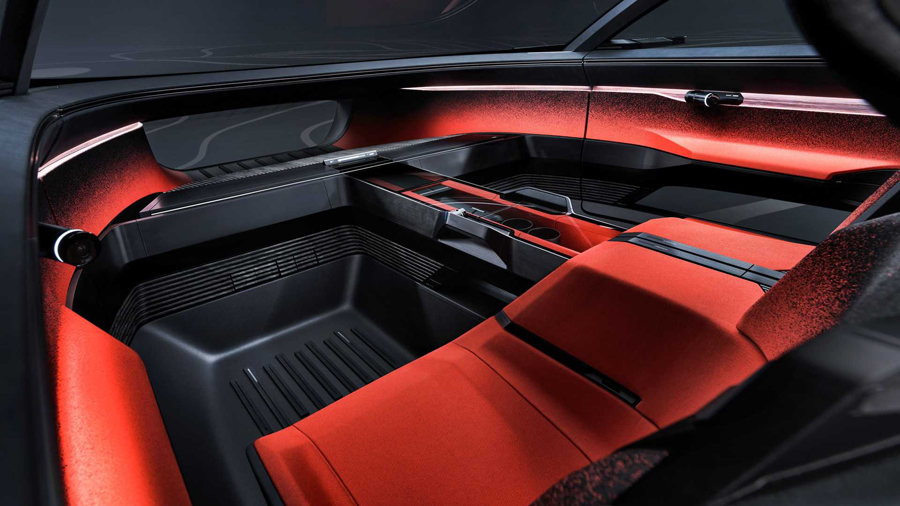 Another cool feature of the Activesphere is its mixed-reality headsets that project all sorts of information for the driver and passengers, like navigation prompts or multimedia overlays, all of which is interactive, as in the people wearing the headsets can point their fingers in the air and simulate button presses and knob rotations. Pretty cool and futuristic. Also don't forget to check our article about the best luxury SUVs.