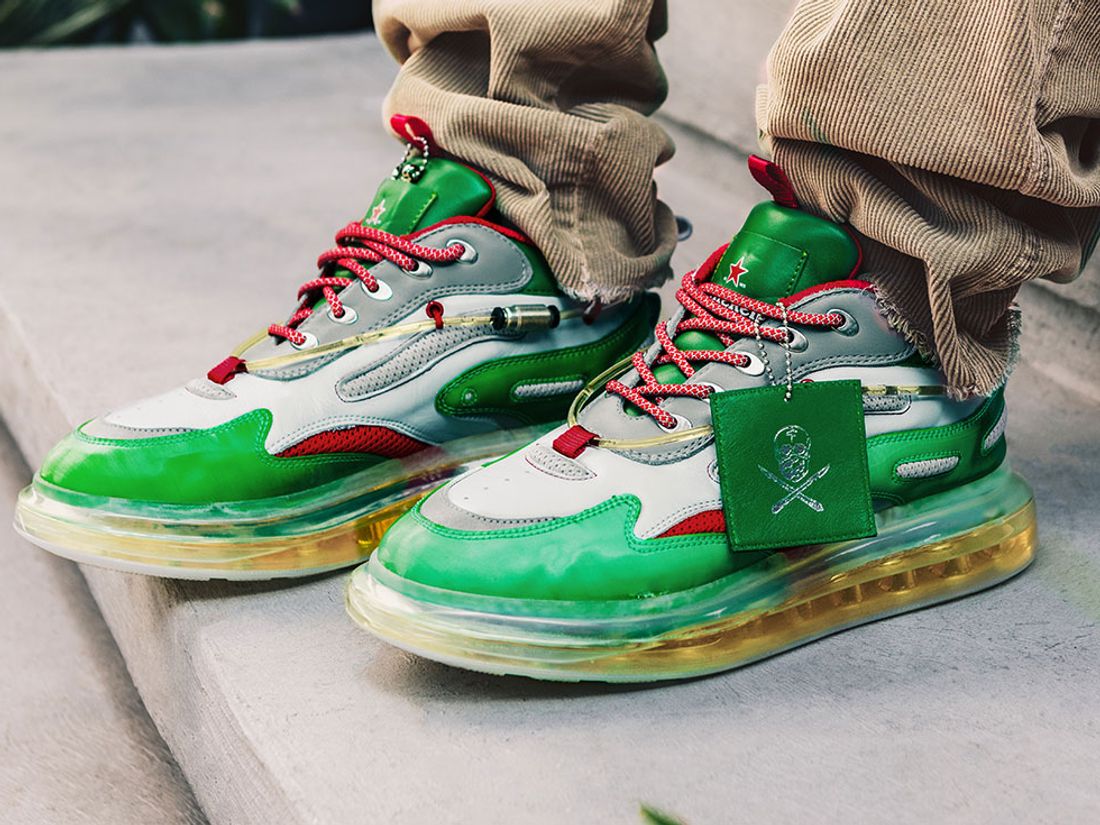 In a unique collaboration, Heineken and "The Shoe Surgeon," aka Dominic Ciambrone, introduced 'Heinekicks', giving wearers the sensation of "walking on beer." Notably, these limited-edition sneakers have something in common with Veja, a brand renowned for its focus on sustainable and eco-friendly materials. Just like Veja utilizes Amazonian rubber for its soles, Heinekicks features a lenticular upper with silver and red accents. What's more, the tongue of the shoe includes a cleverly integrated bottle cap opener. With this, you can always be prepared to open a refreshing Heineken.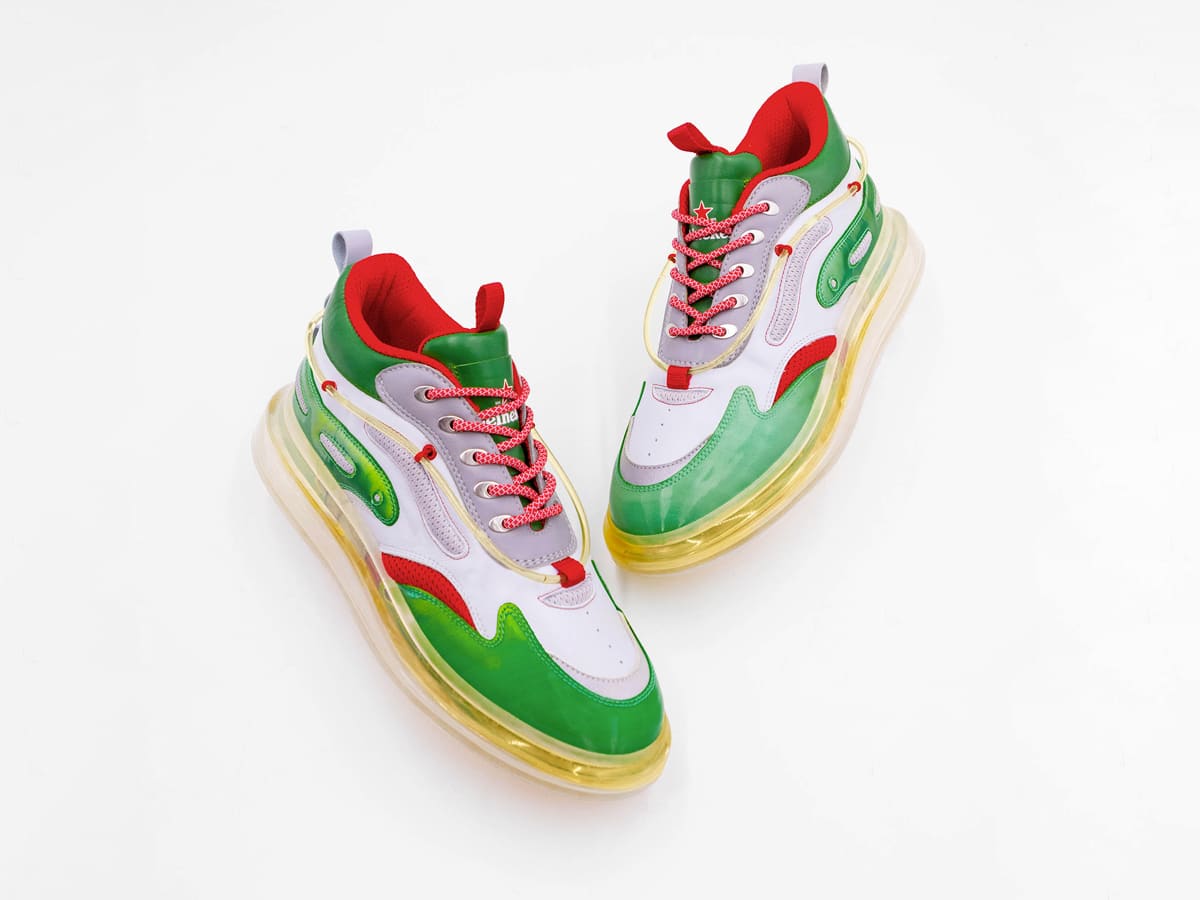 But what sets these sneakers apart is the golden Heineken beer that can be seen sloshing around in the elevated soles. That's right, the beer is real and has been meticulously added to the soles with the help of a specialized surgical needle.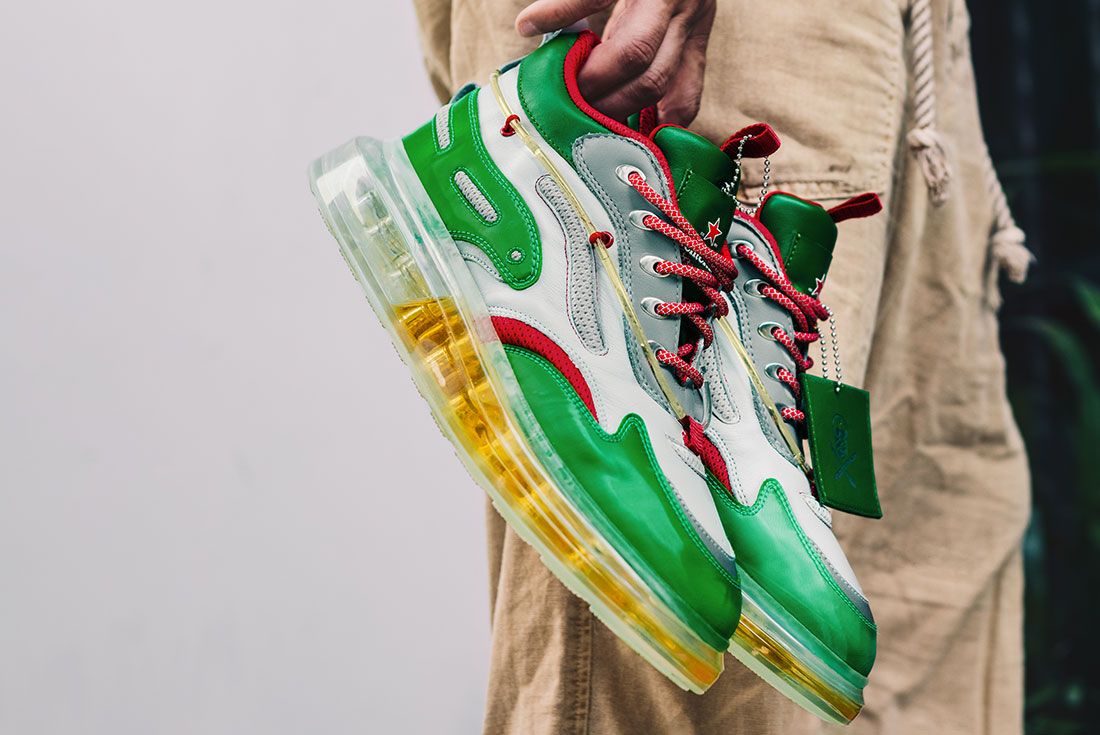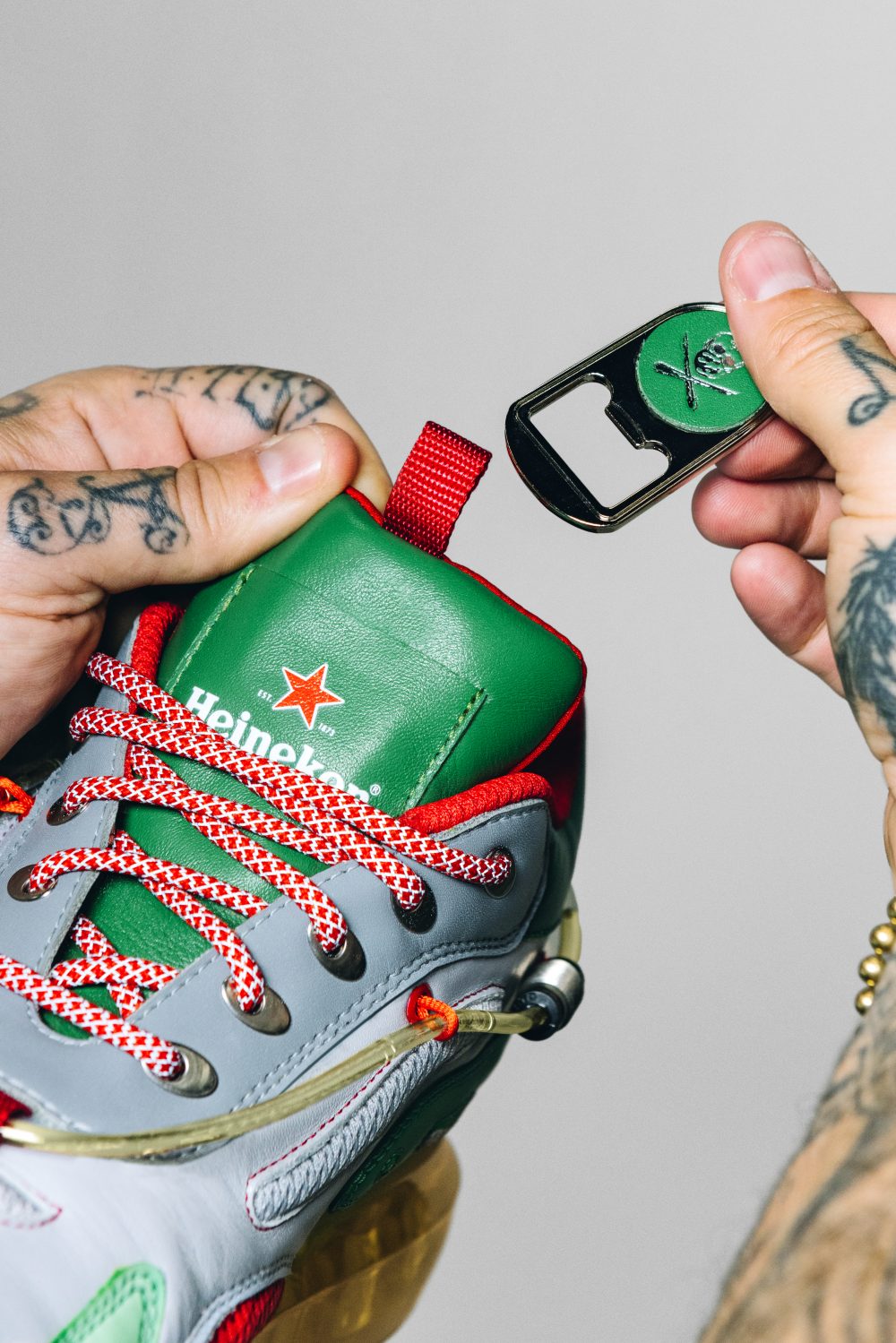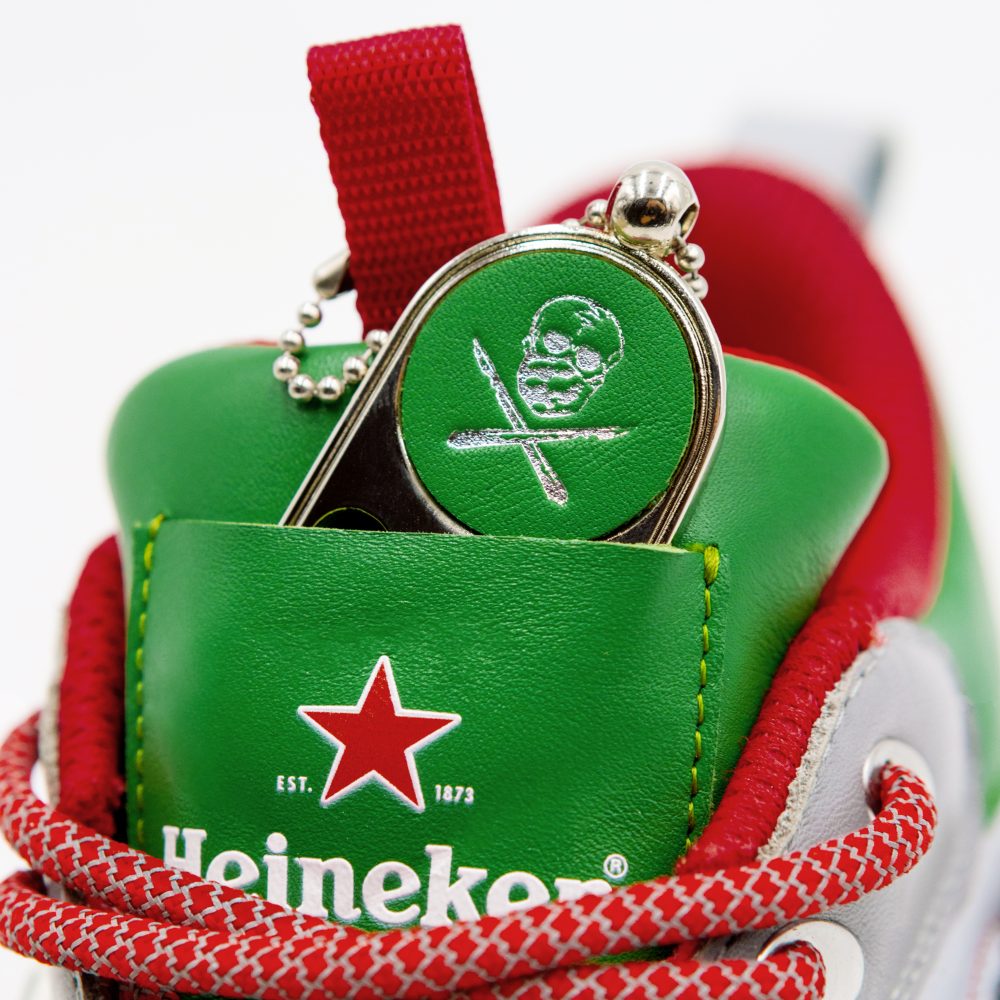 But the most iconic part about these sneakers is the golden Heineken beer, sloshing around in the elevated soles of the shoe. Yes, it is actual Heineken beer inside the soles. The beer is reported to have been injected into the soles using a specialised surgical needle.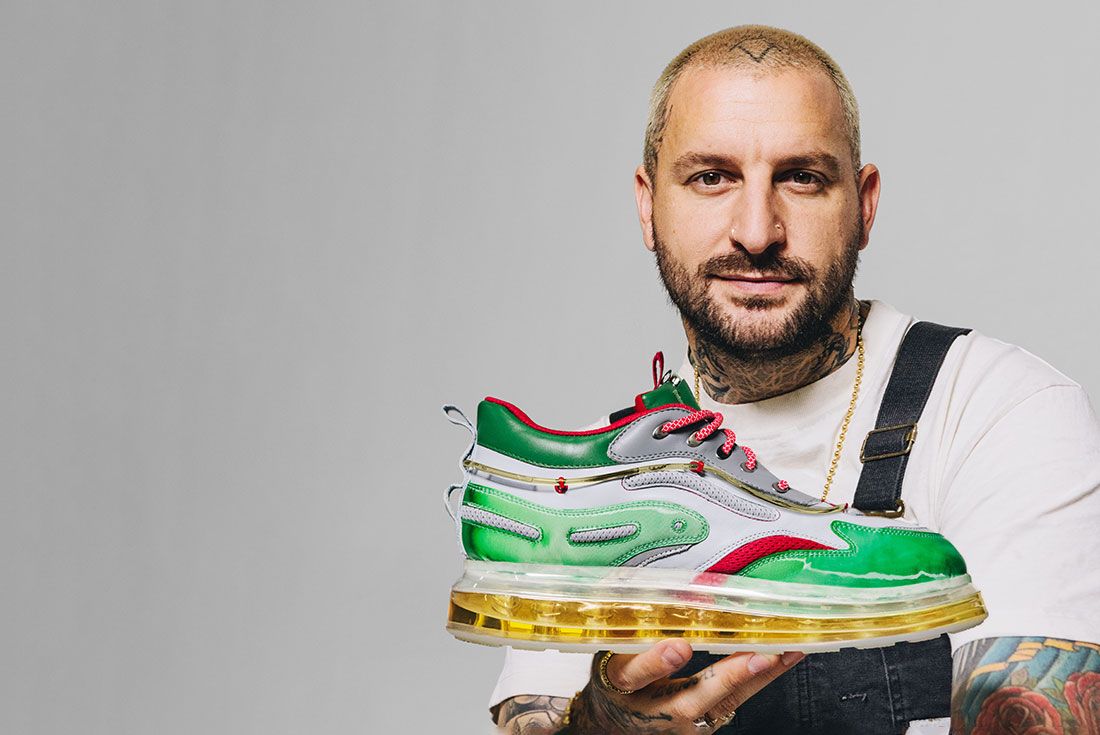 If you are interested in getting a first look at the sneakers, head over to Singapore for the first viewing at the Limited Edition Vault, located at 313@Somerset from 11 August to 24 August. So book your dates sneakerheads! Take note that there will only be 32 pairs of Heinekicks available for sale worldwide. So, if you want to get your hands on a pair of boozy kicks, keep your eyes peeled for any announcements on where the shoes will be sold exactly. Meanwhile be sure to check the most expensive shoes ever.