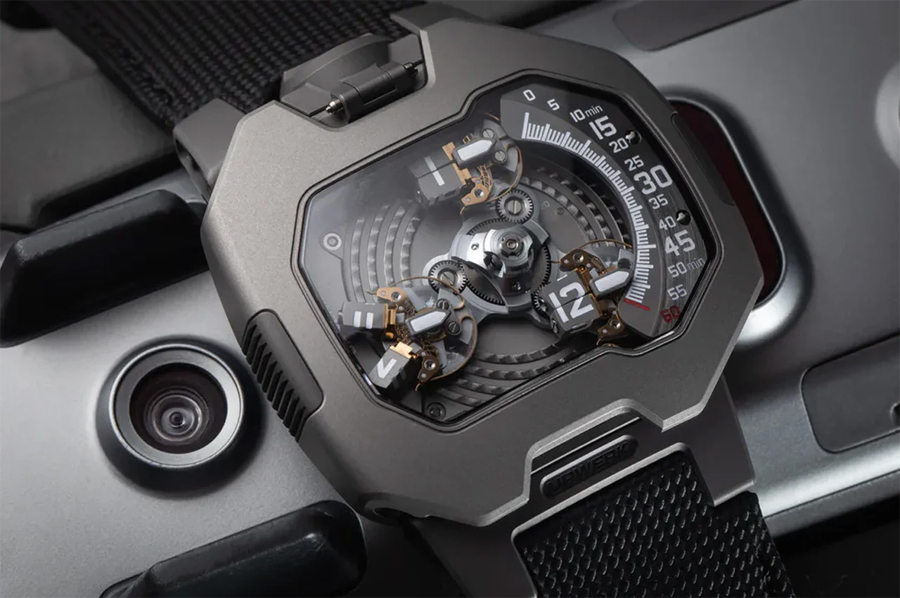 The indie horologist Urwerk has derived inspiration for the latest mindboggling timepiece from Star Trek science fiction TV series. The UR-120 is the newest diversified watch in the Urwerk's decorated portfolio and is perhaps one of the thinnest in the lot.
To achieve the thinness, the watchmaker has reshaped its concept and "redesigned the entire satellite system," from the previous iterations. The three satellites (usual of Urwerk watches) now comprise two sub-elements that split in an unconventional manner to resemble Spock's Vulcan salute from the Star Trek series. The iconic V-shaped hand gesture accompanied by the words "Live long and prosper," comes to life on the watch dial as the sub-elements perform a split display.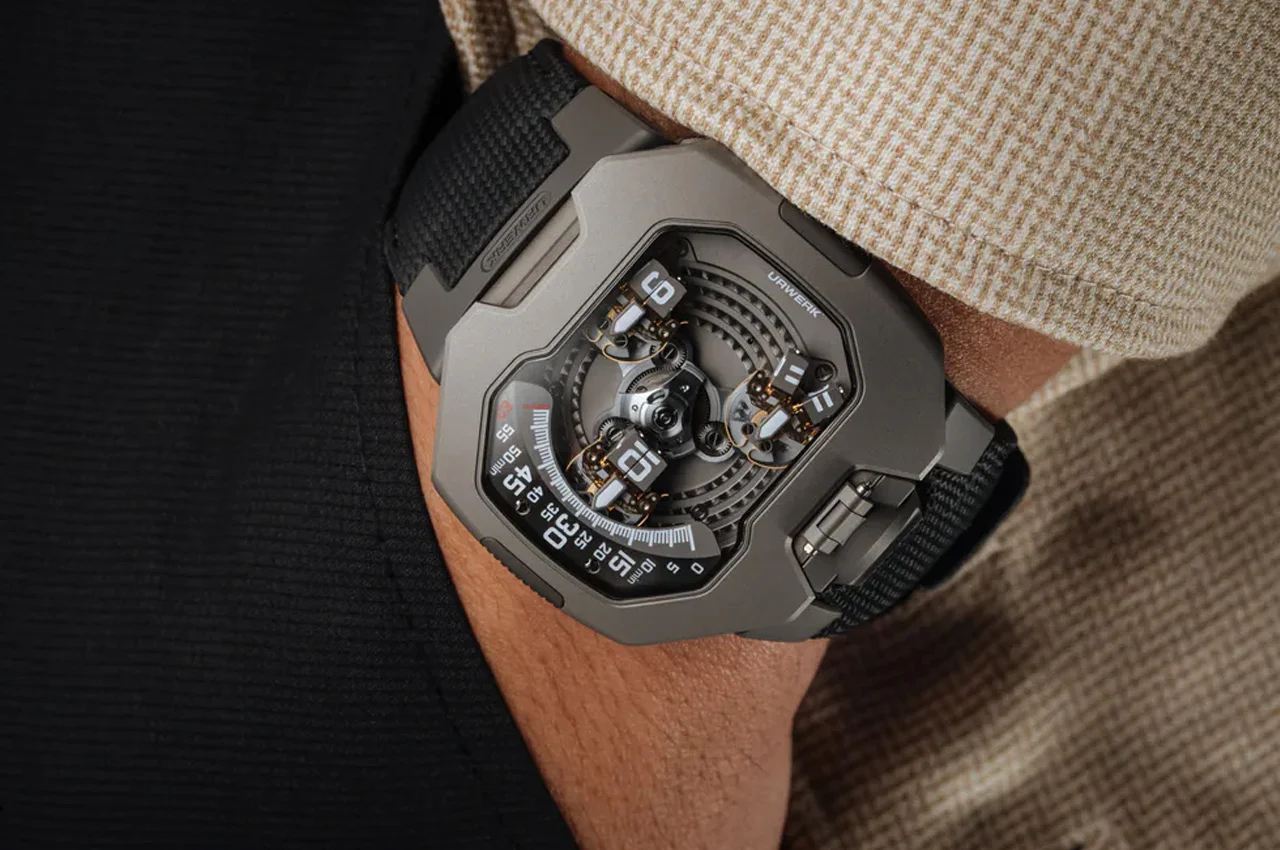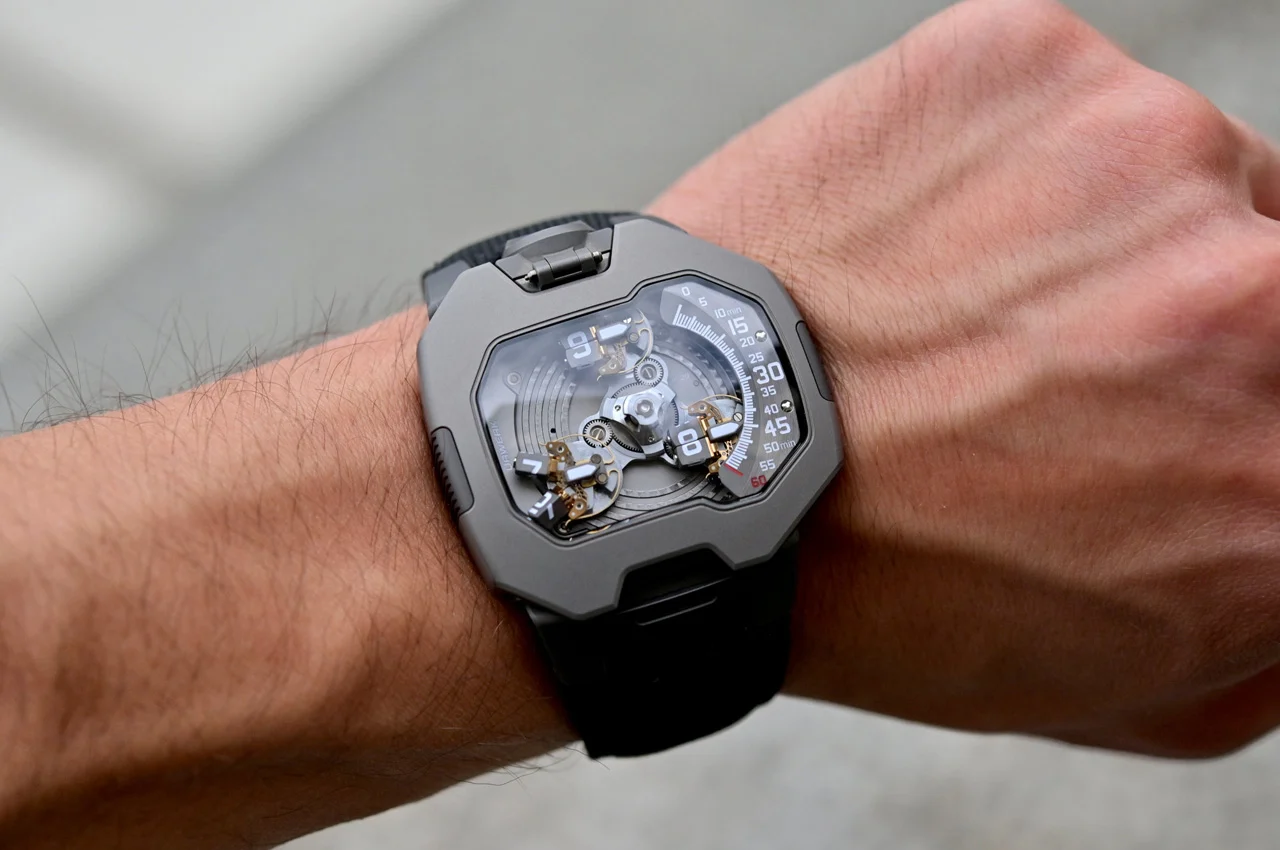 The unique way of displaying time earns the thin and easy-to-read watch the 'Spock' moniker. The UR-120 a.k.a Spock has an unprecedented fluidity worthy of the USS Enterprise crew furthered by the swivel lugs. The uniqueness of the UR-120 is not limited to the display of time alone, the sandblasted steel and titanium combination case with substantially large – 44 mm long, 47 mm wide, and 15.8 mm thick – form factor and a curved sapphire crystal laid over the dial and a section of the caseback to reveal the movement inside.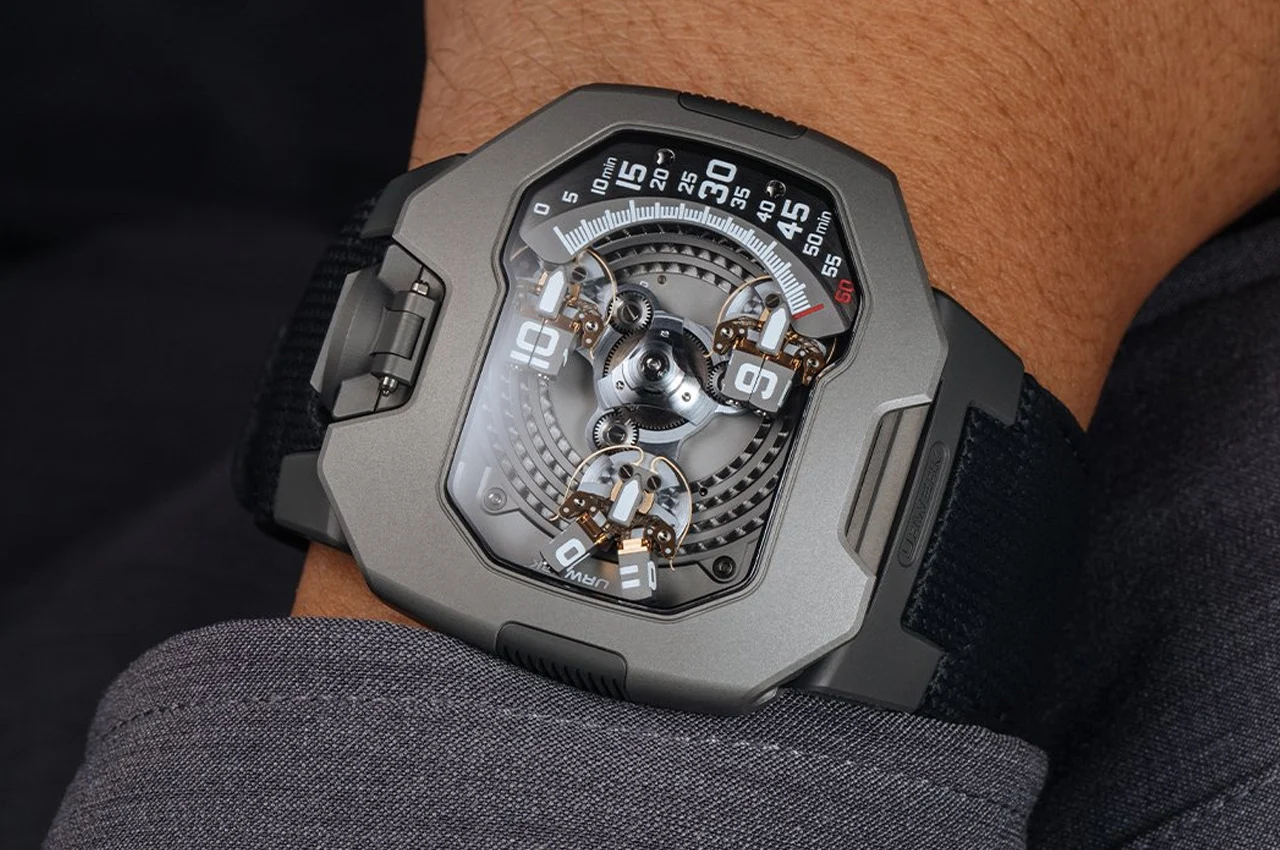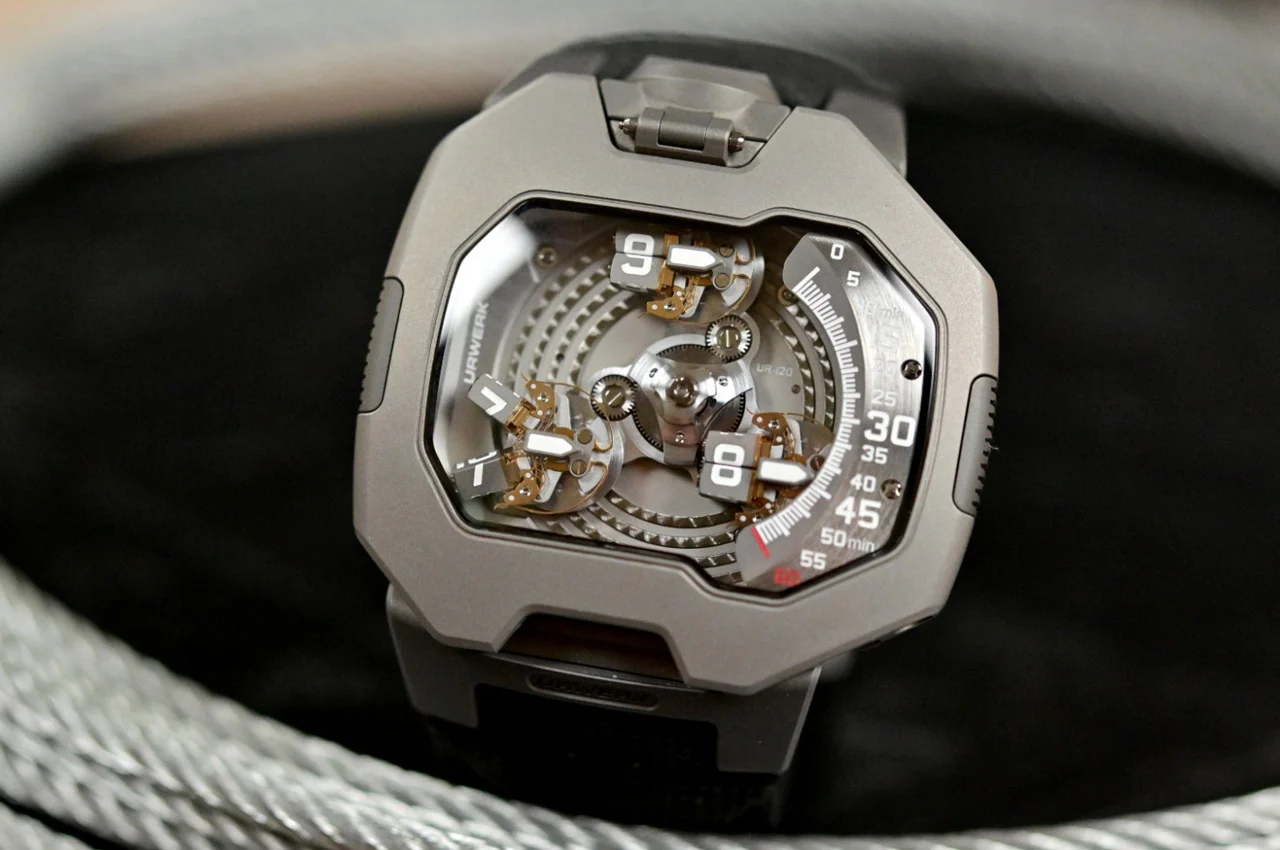 The UR-120 is powered by a caliber UR-20.01 movement that runs the central carousel branching out with three planetary gears, each featuring a satellite. The movement offers 48 hours of power reserve, while the watch comes paired with a black calfskin leather strap. The timepiece is specifically limited edition by production, but its $100,000 price tag does break some barriers of limit for the wealthiest of blokes. Also you can check our list of the most expensive watches in the world.