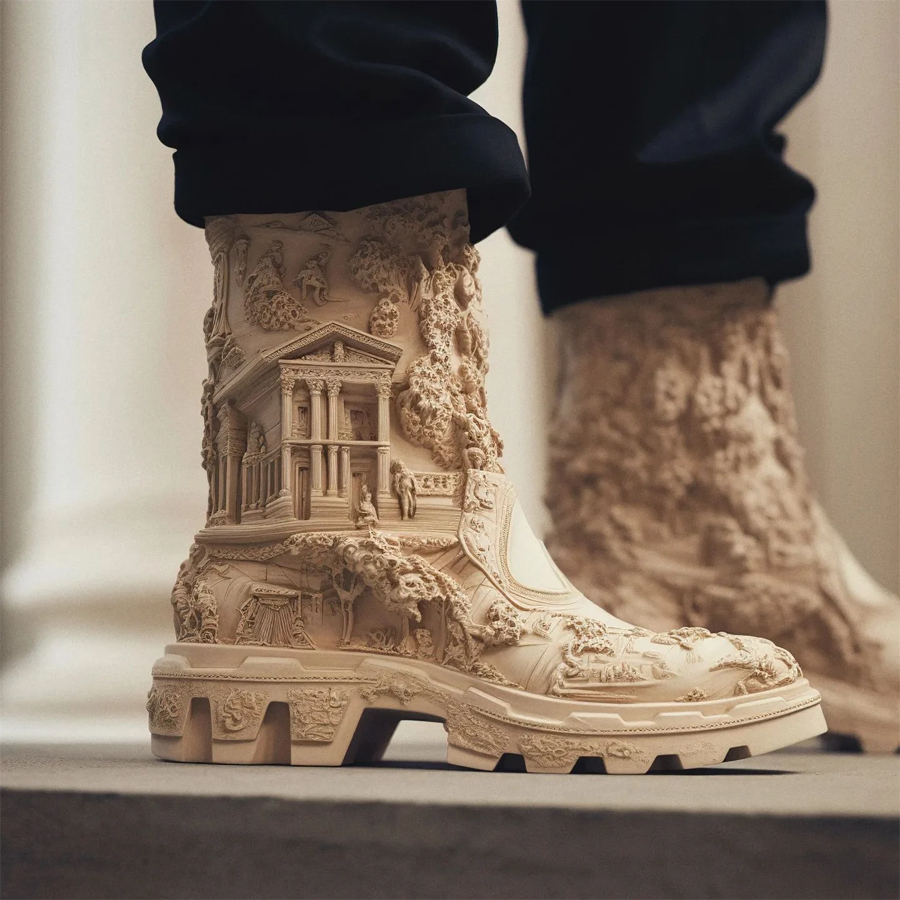 With an unparalleled attention to detail that only AI can provide, these shoes represent a groundbreaking fusion of two industries with minimal overlap. Conceived by AI-artist Str4ngeThing, the footwear, which comes in various styles, encapsulates architectural and artistic elements from Renaissance Architecture. Although impractical, the results are undeniably breathtaking and serve as a testament to the power of AI-driven design and innovation, according to the designer.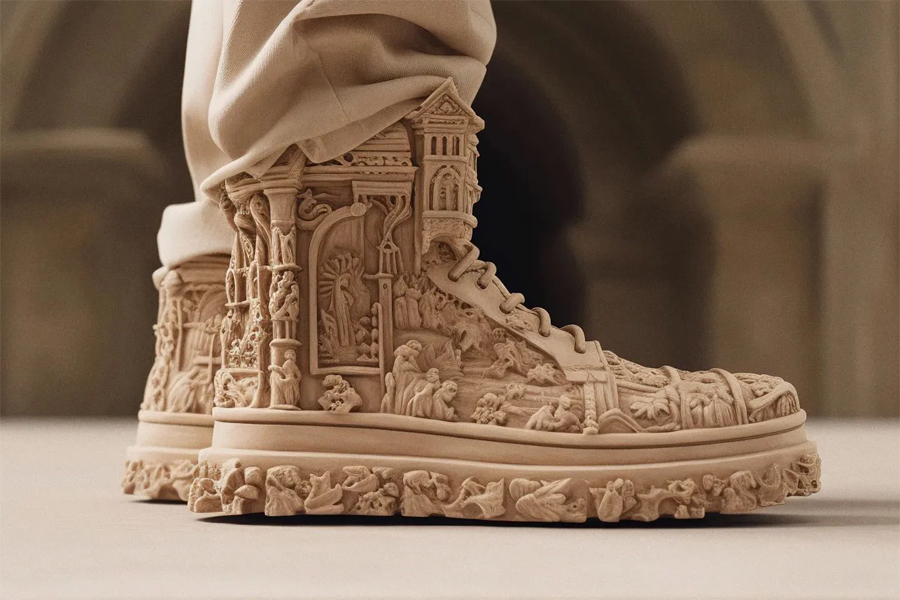 Constructed to appear as though they are made from thin-sliced wood veneer or cork, these shoes boast an incredible level of detail. Defying the traditional "less is more" approach in footwear design, these Renaissance Footwear concepts embody an entire era of iconic architecture in their small 'footprint'. While the AI may lose some essential details and make assumptions during image generation, the outcomes are still visually striking.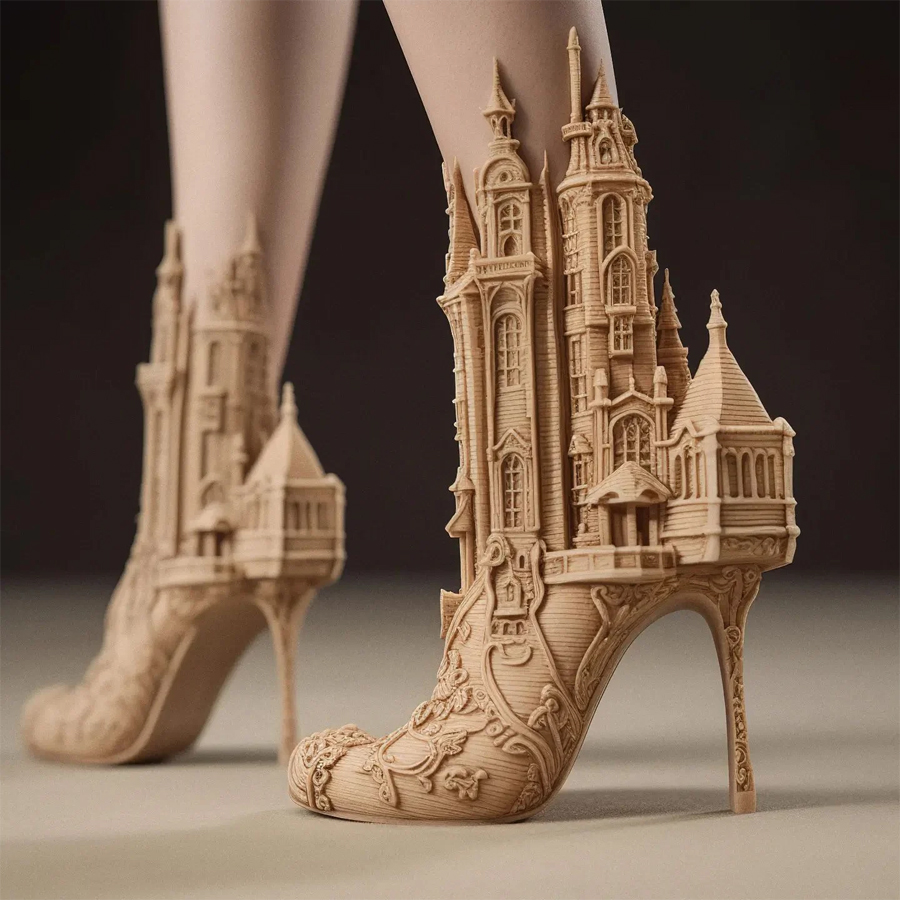 Certain shoes in the collection take it a step further by incorporating sculptural elements, such as the one pictured above. The shoe's tongue, close to the shin, resembles a grotesque – a key component of Renaissance and even medieval architecture. The midsole area features intricate detailing, and the shoe itself appears to be carved from sandstone. The concept below exemplifies grandeur with an entire relief mural 'etched' into the side of the stone. The shoe's top represents the highly detailed Corinthian-style orders seen atop architectural columns. Though far from practical, the design is undeniably awe-inspiring.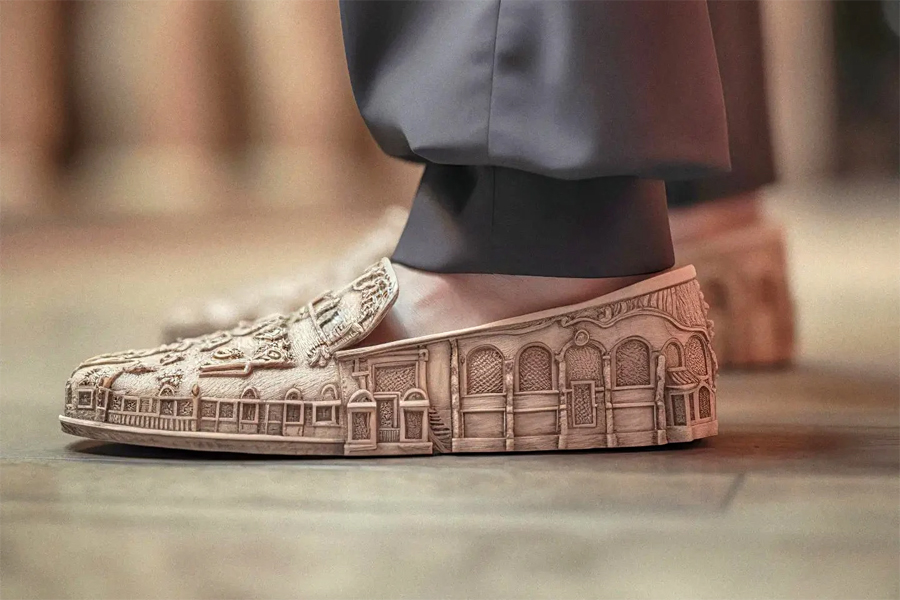 According to designer Str4ngeThing, "This collection also underscores the significance of creativity and innovation in the fashion world. It proves that by embracing a progressive mindset and striving for excellence, it's possible to create something truly extraordinary."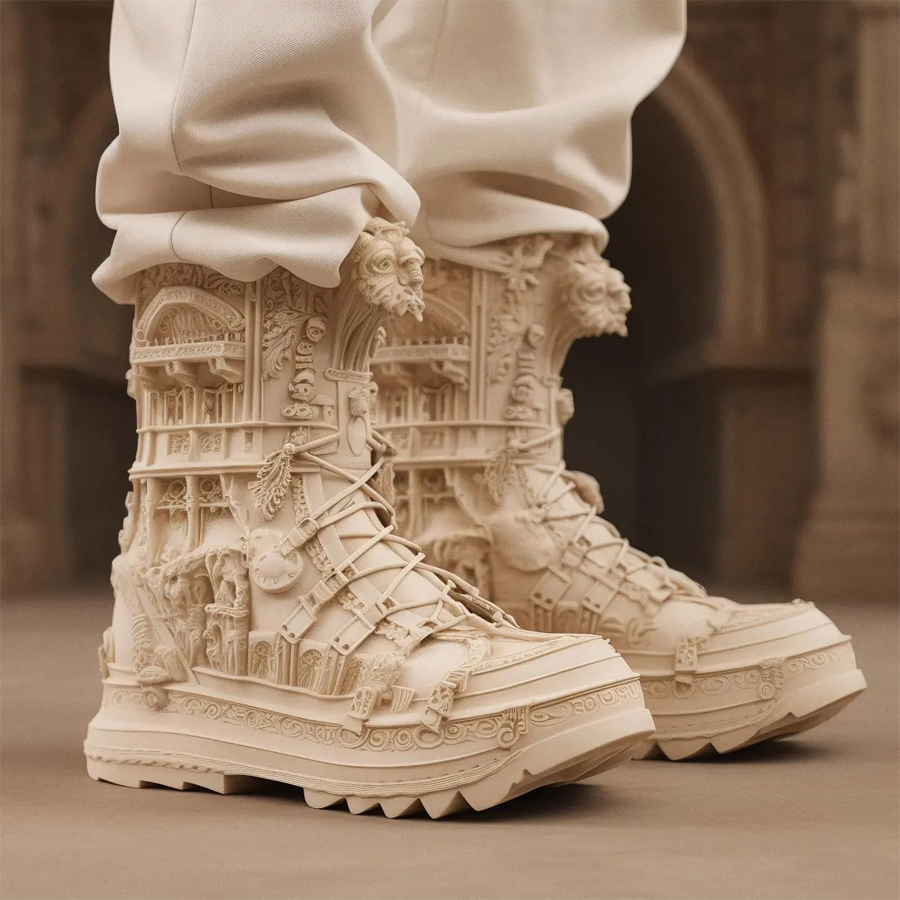 The shoe concept above transcends architecture, incorporating an entire diorama on the footwear body. Although imperfect, it showcases Roman columns, angled roofs reminiscent of the Pantheon-style building, and the surrounding environment. The footwear below resembles a fresco come to life, as if Michelangelo himself crafted the shoes.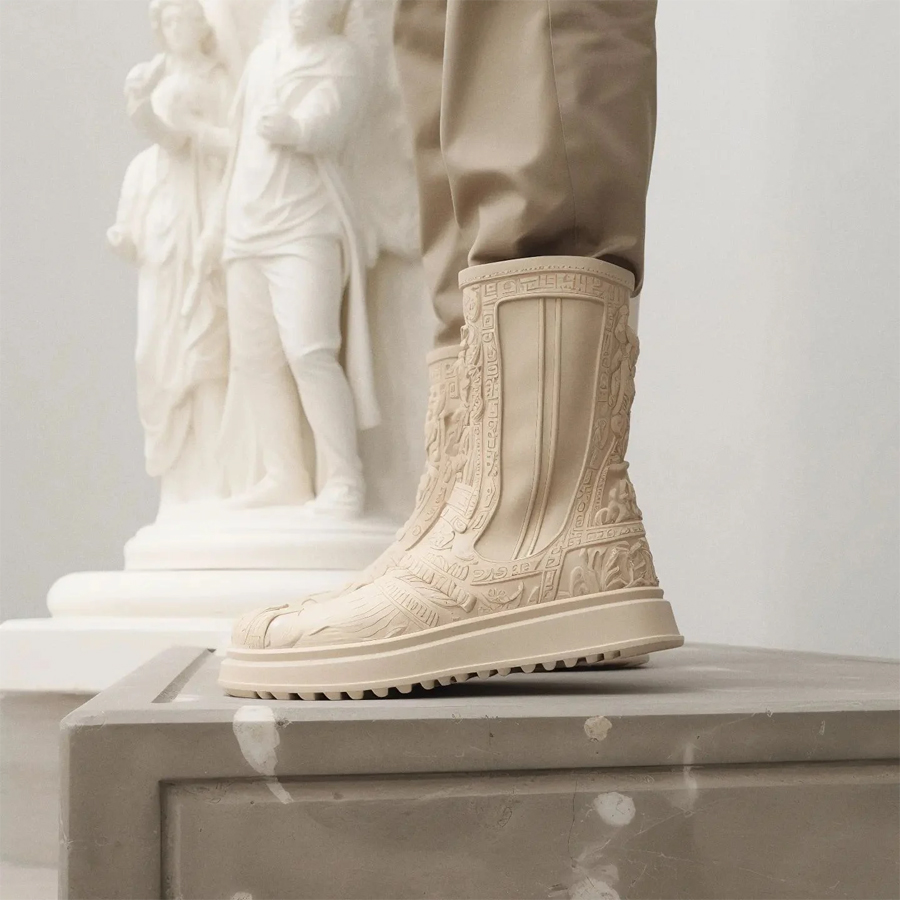 While AI still has a long way to go in creating feasible concepts, Midjourney's images are currently as astonishingly hyperrealistic as possible. "I'm thrilled to see how this collection will inspire and shape the fashion world, and I'm honored to have contributed to bringing it to life," Str4ngeThing shares in an Instagram post. And also don't forget to check our list of the most expensive shoes ever.