What is the biggest aquarium in the world? There are several dozen giant aquariums in the world with a displacement of more than 1 million liters. These are really big aquariums as big as a whole building. Huge watter worlds where thousands of fish and marine animals live, all far from the ocean. We've traveled across all continents and collected the top 10 biggest aquariums in the world. Check them out in this post.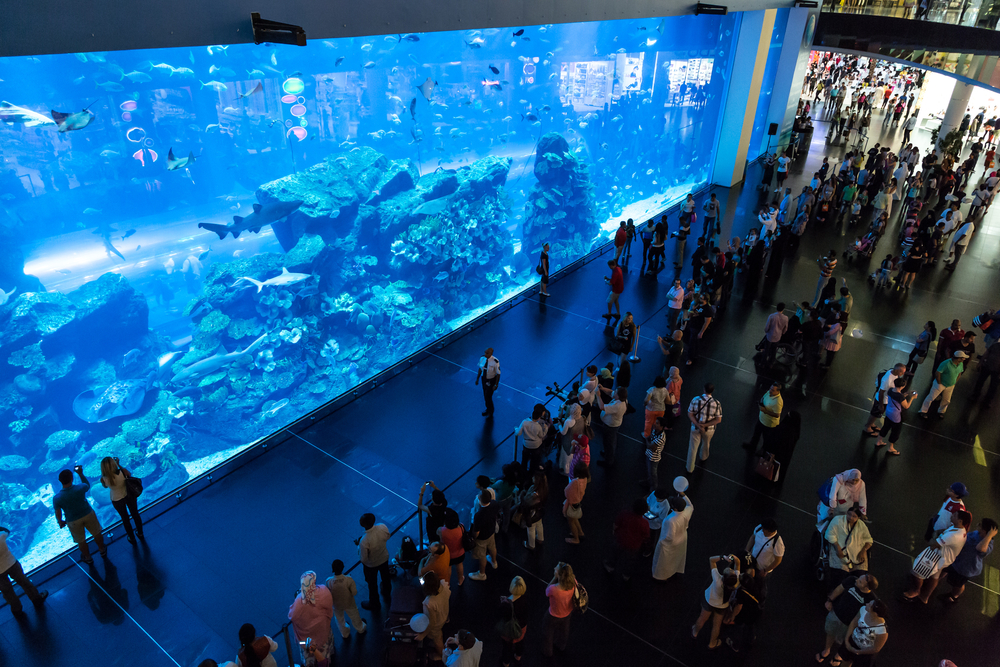 Fishkeeping is a super-popular hobby right around the world, and millions of people have a fish tank in their home. But you can see some rare and unusual fish, including sharks, rays, and even ocean-dwelling whales in one of the huge public aquariums that exist.
Many of the fish species that you can get up close and personal to in these incredible, interactively designed aquariums live in habitats that are inaccessible and are seldom seen by the general public. So much so, that paying a visit to one of these places is like stepping into a whole other world!
Biggest Aquariums Comparison (data for 2020):
Aquarium
Year
City, Country
Annual Visitors
No. of species
Volume

Chimelong Ocean Kingdom
2014
Hengqin, China
10.83 million
700+
48.75M liters

S.E.A. Aquarium
2012
Sentosa,
Singapore
3 Million
800+
45M liters

Georgia Aquarium
2005
Atlanta,
Georgia, U.S.
2.5 Million
500+
24M liters

uShaka Marine World
2004
Durban,
South Africa
790,433
400+
17.5M liters

Dubai Mall Aquarium
2008
Dubai, UAE
1.5 million
300+
10M liters

Aquarium of Genoa
1992
Genoa, Italy
1.2 million
500+
6M liters

L'Oceanografic
2003
Valencia, Spain
1.3 million
500+
5M liters

Monterey Bay Aquarium
1984
Monterey, California, U.S.
2 million
550+
4.5M liters

Aquarium of Western Australia
1988
Hillarys, Western Australia
–
400
3M liters

Shanghai Ocean Aquarium
2002
Shanghai, China
1 million
450+
2.2M liters
Check out our guide to our favorite ten biggest aquariums in the world right now and be sure to plan a trip to one of these amazing places on your next vacation!
10. Shanghai Ocean Aquarium – 2.2M Liters
The spectacular Shanghai Ocean Aquarium is well worth a visit to experience the world's longest submarine viewing tunnel, which takes you underwater through coastal reefs, a kelp cave, open ocean, and a coral reef. You can also wonder at the collection of rare and endangered marine creatures that live in the world's only China Zone, where you can see Yangtze alligators, Chinese sturgeons, and giant salamanders, together with other aquatic organisms that are only found in the Yangtze valley. This remarkable aquarium displays the culture, geography, and marine life of the world's five continents and four oceans, including sharks, penguins, and spotted seals.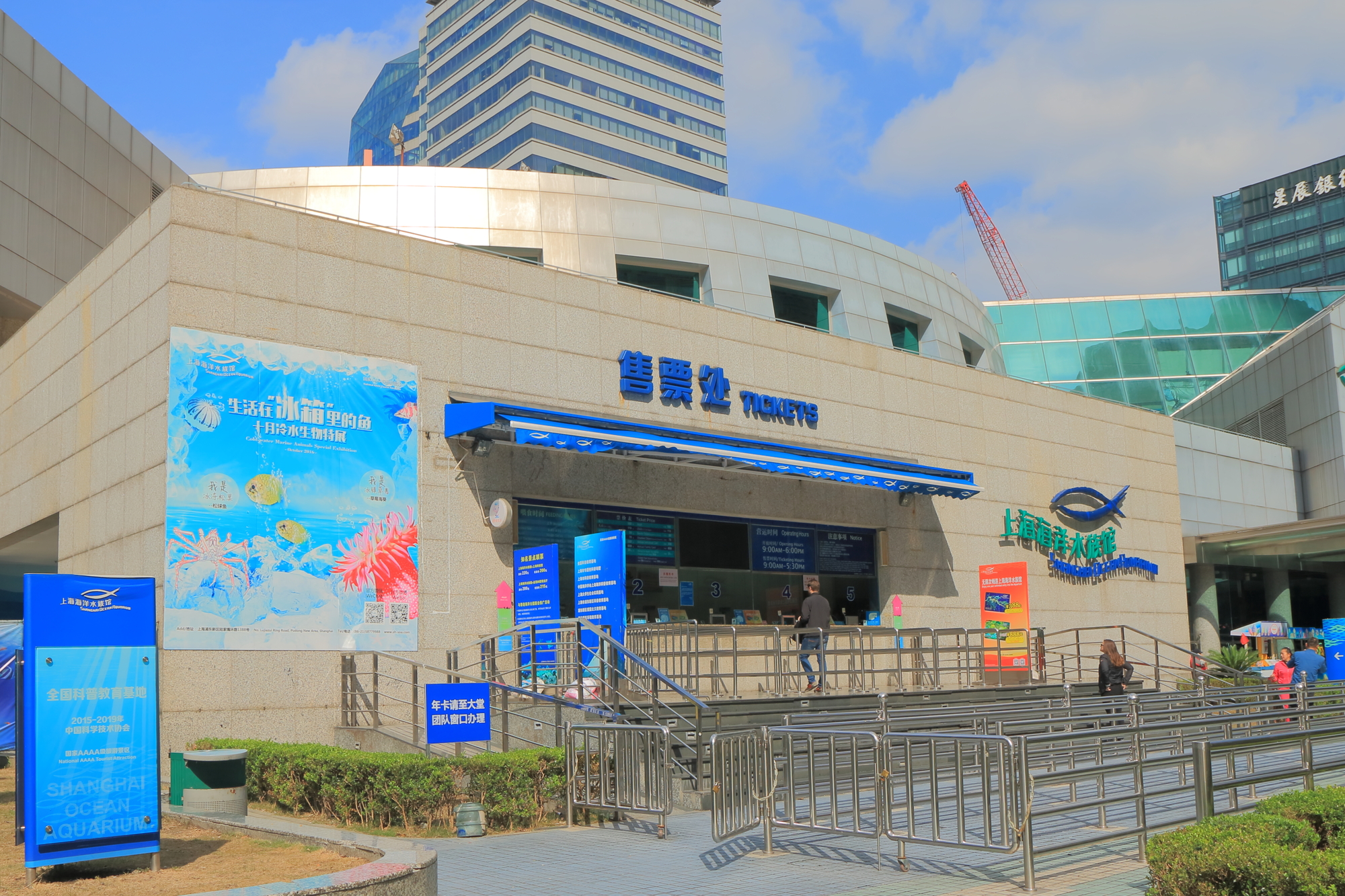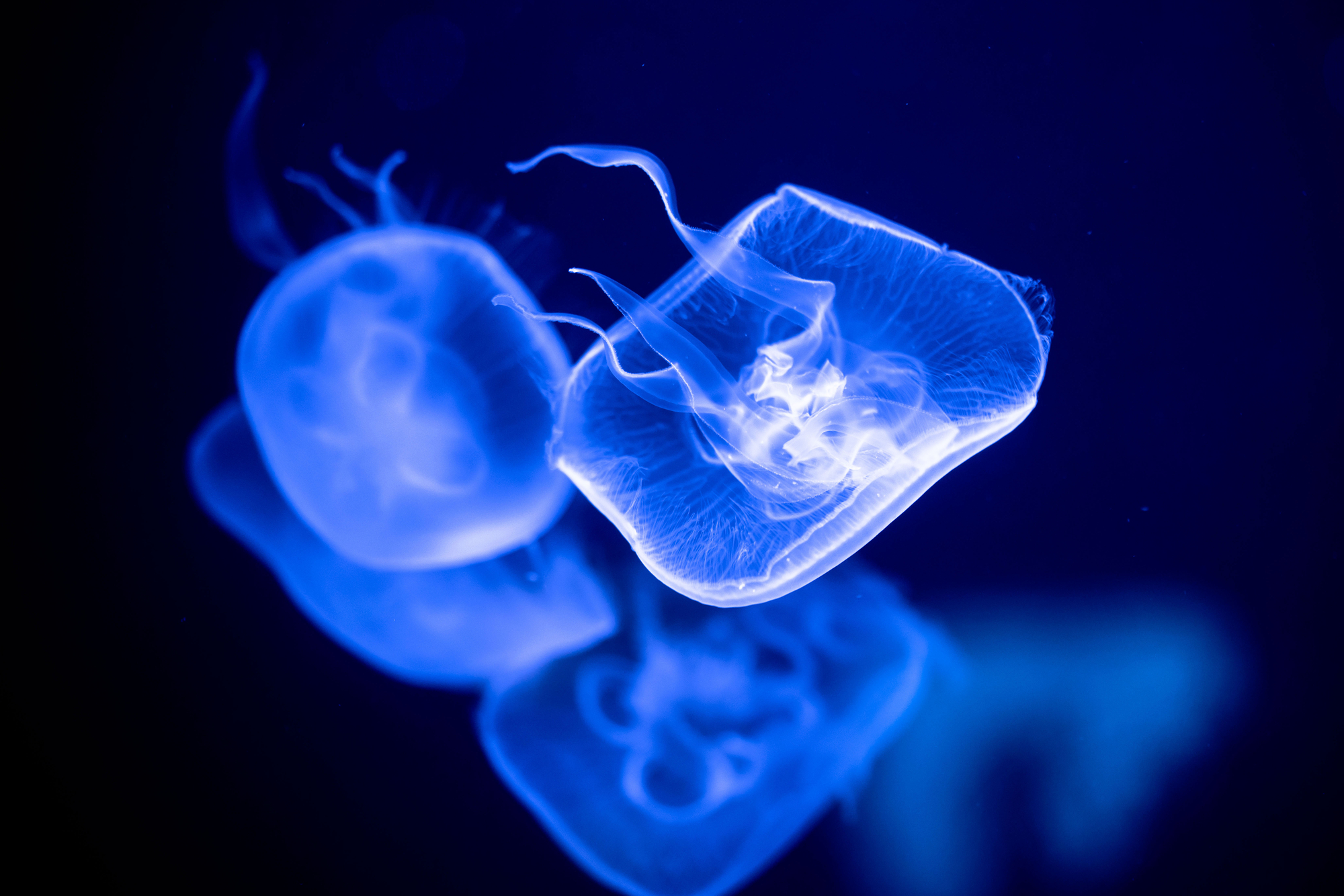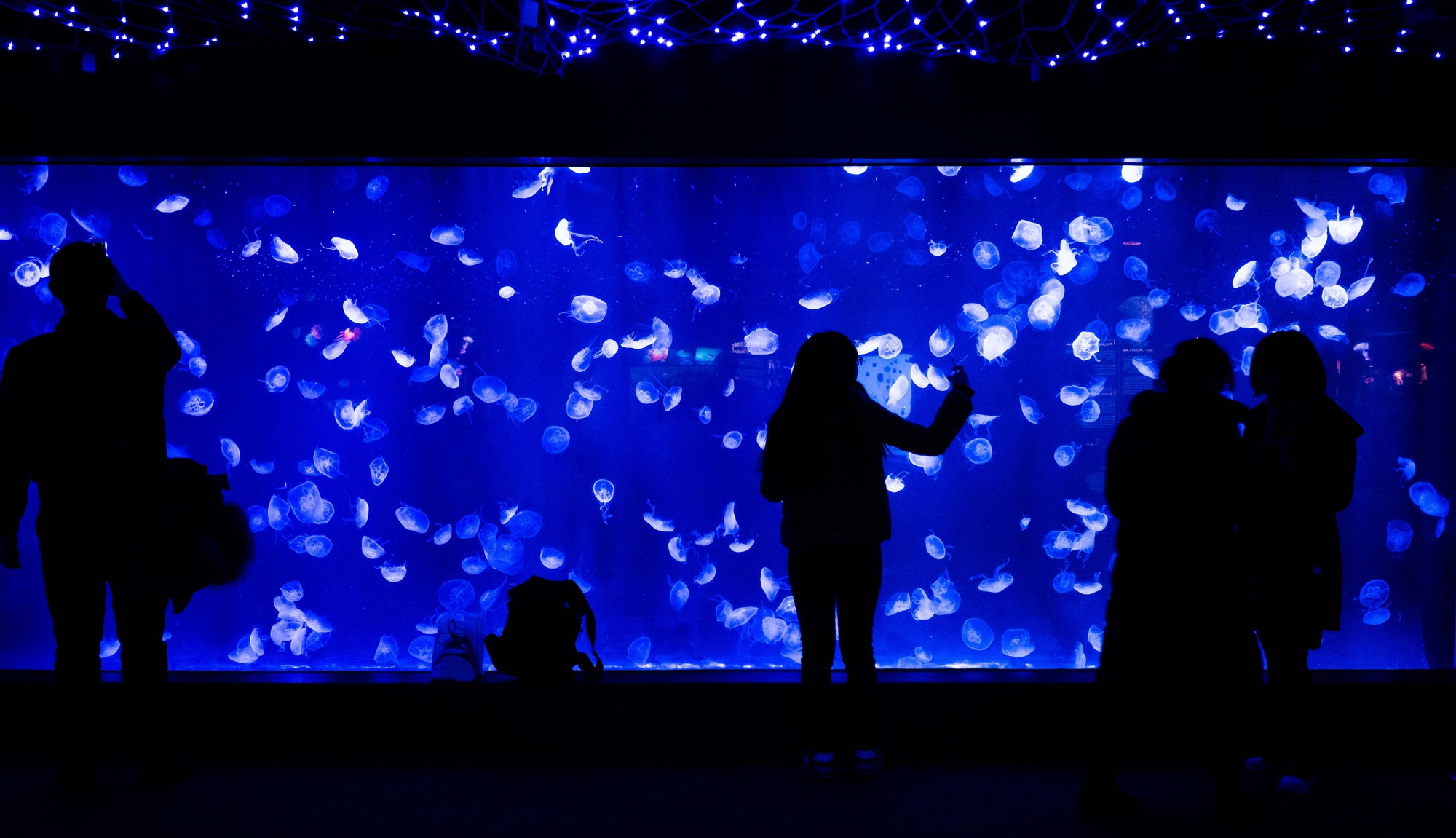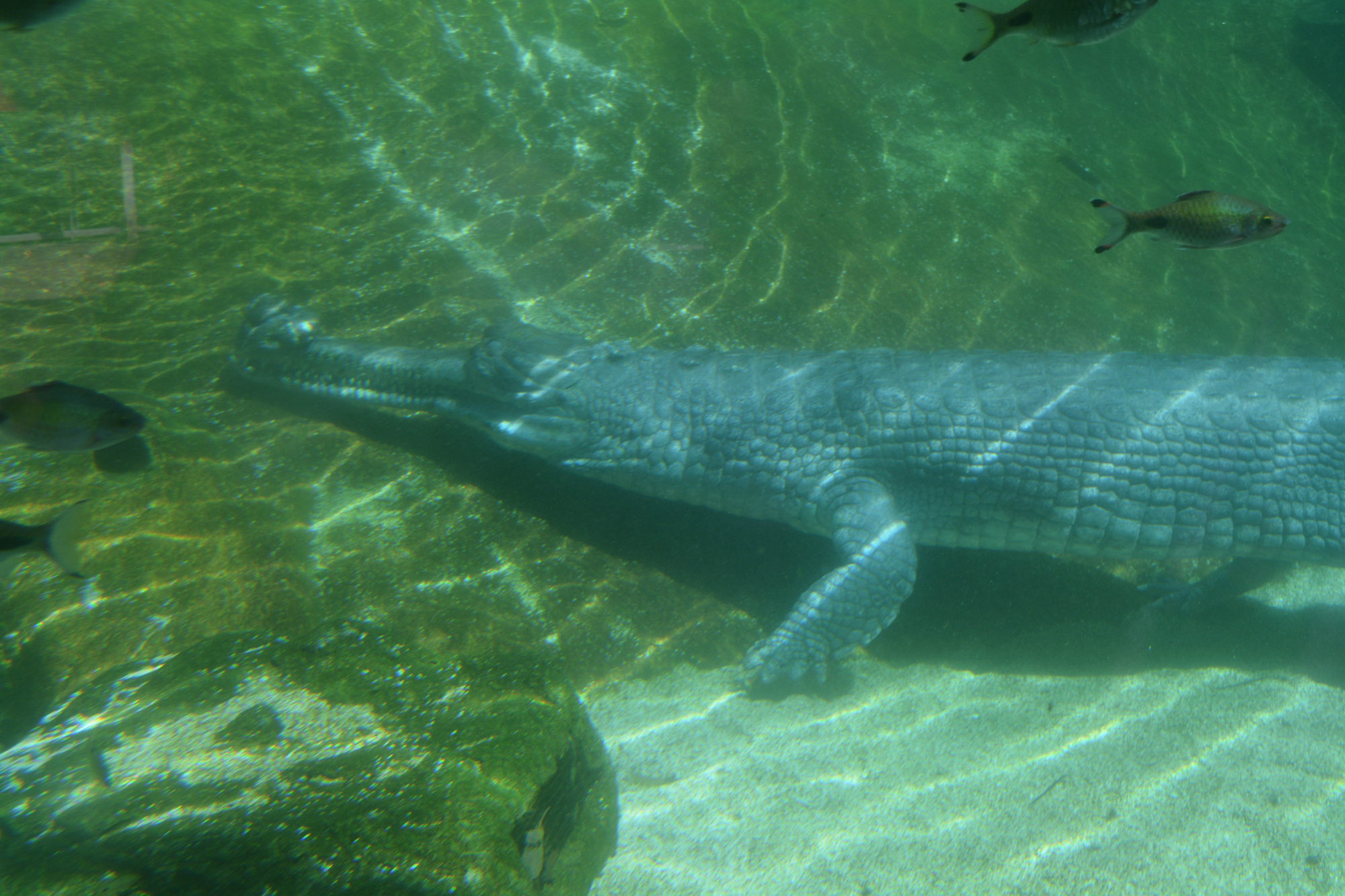 9. Aquarium of Western Australia – 3M Liters
The Aquarium of Western Australia in Perth is the tenth-largest aquarium in the world. This amazing 1,057,000-gallon aquatic facility is home to around 400 marine species, including over 4,000 fish. Here, you can get close to nature in the 322-foot acrylic underwater tunnel and marvel at sharks, stingrays, loggerhead turtles, octopuses, and a whole host of beautiful fish. The aquarium boasts one of the largest living coral reefs in the world, featuring rare reef fish and stunning living corals. Be sure to check out the Danger Zone feature that houses a selection of Western Australia's most dangerous marine creatures, including sea snakes and blue-ringed octopus. For the ultimate adrenaline rush, you can snorkel or dive with sharks, rays, and fish with the aquarium's Dive Master.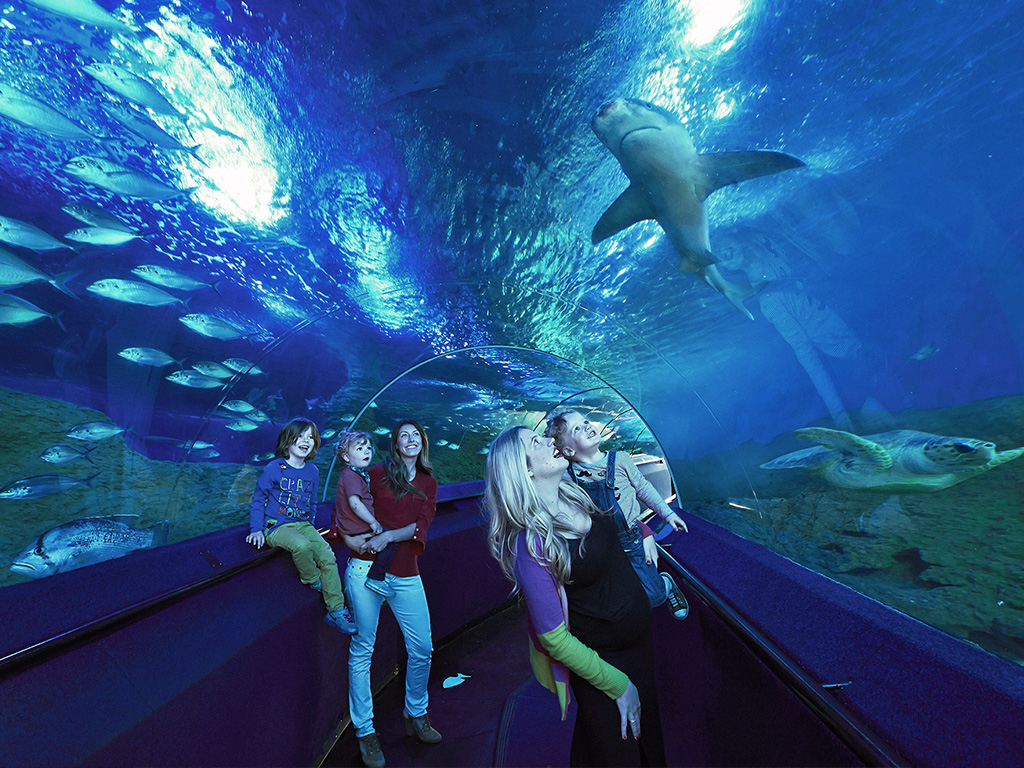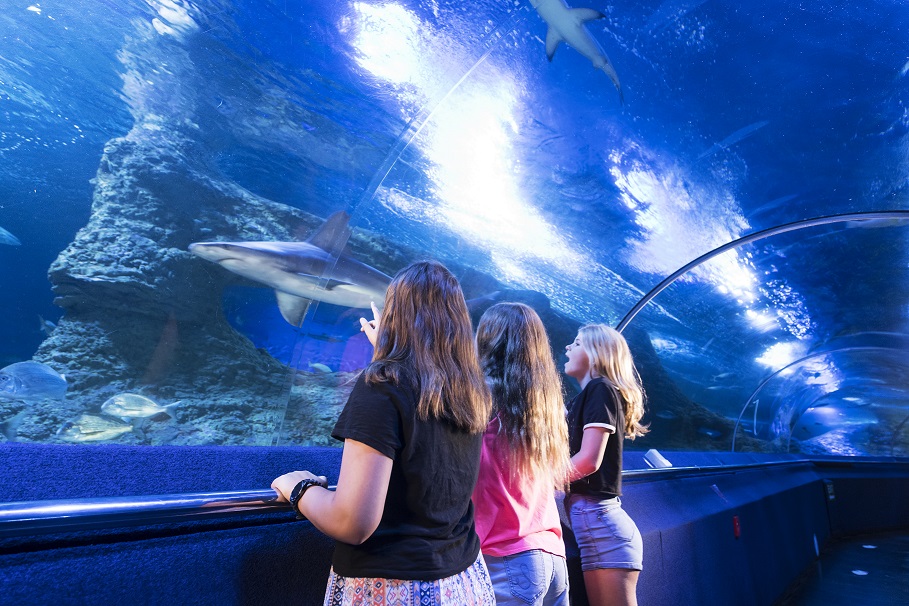 8. Monterey Bay Aquarium – 4.5M Liters
Monterey Bay Aquarium is a non-profit public aquarium that's dedicated to rescuing injured and orphaned marine creatures, including sea otters and even African penguins! The facility is home to sharks, turtles, and over 1,700 species of animals, invertebrates, fish, sea and shorebirds, and plants. M.B.A. has the distinction of being the first aquarium to feature a living forest of giant kelp that thrives in seawater pumped directly from Monterey Bay. A surge machine creates a realistic, pulsing current effect, and visitors can gaze in awe at myriad jellies and leopard sharks that dwell among the swaying forest of towering kelp plants.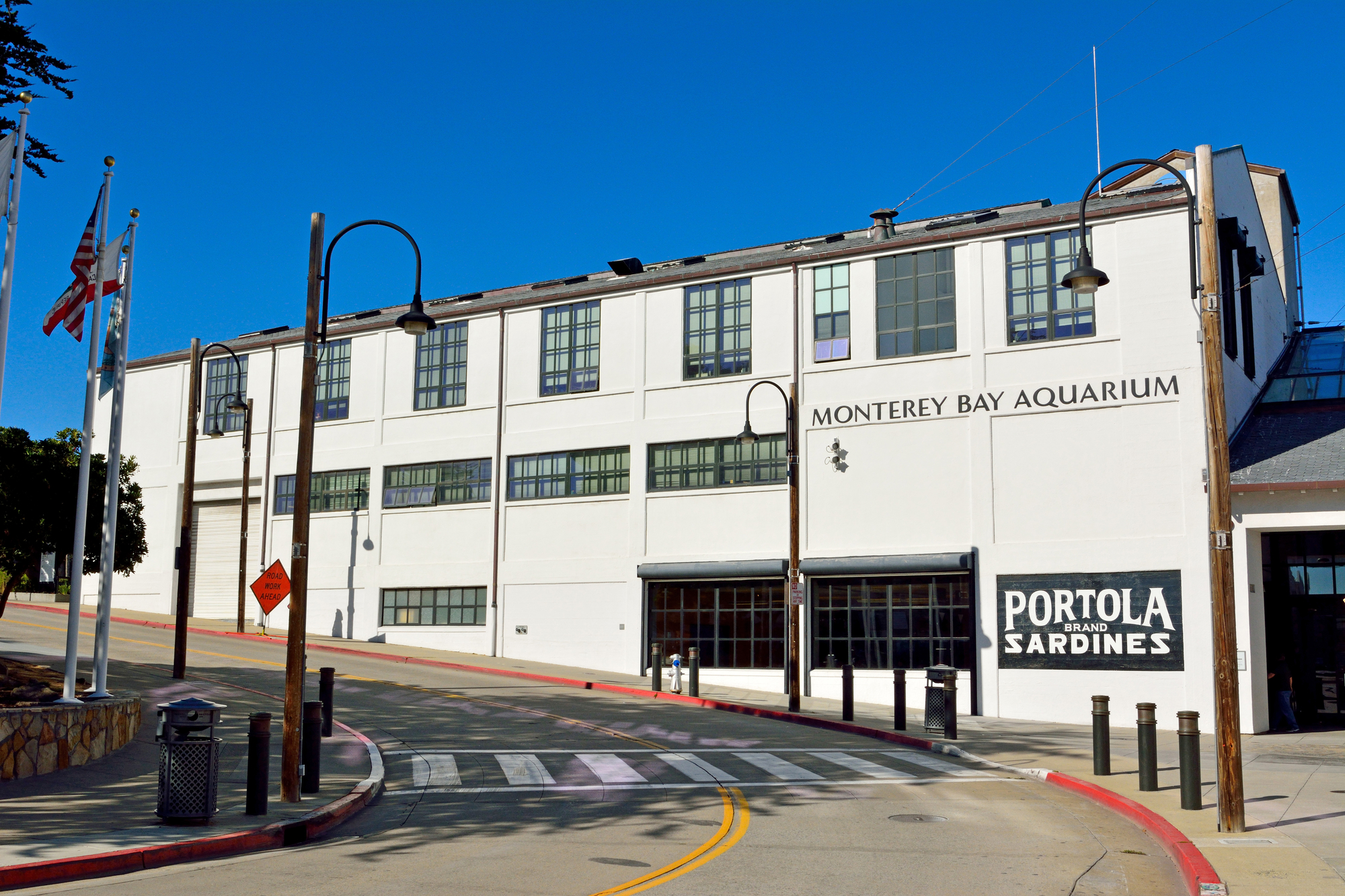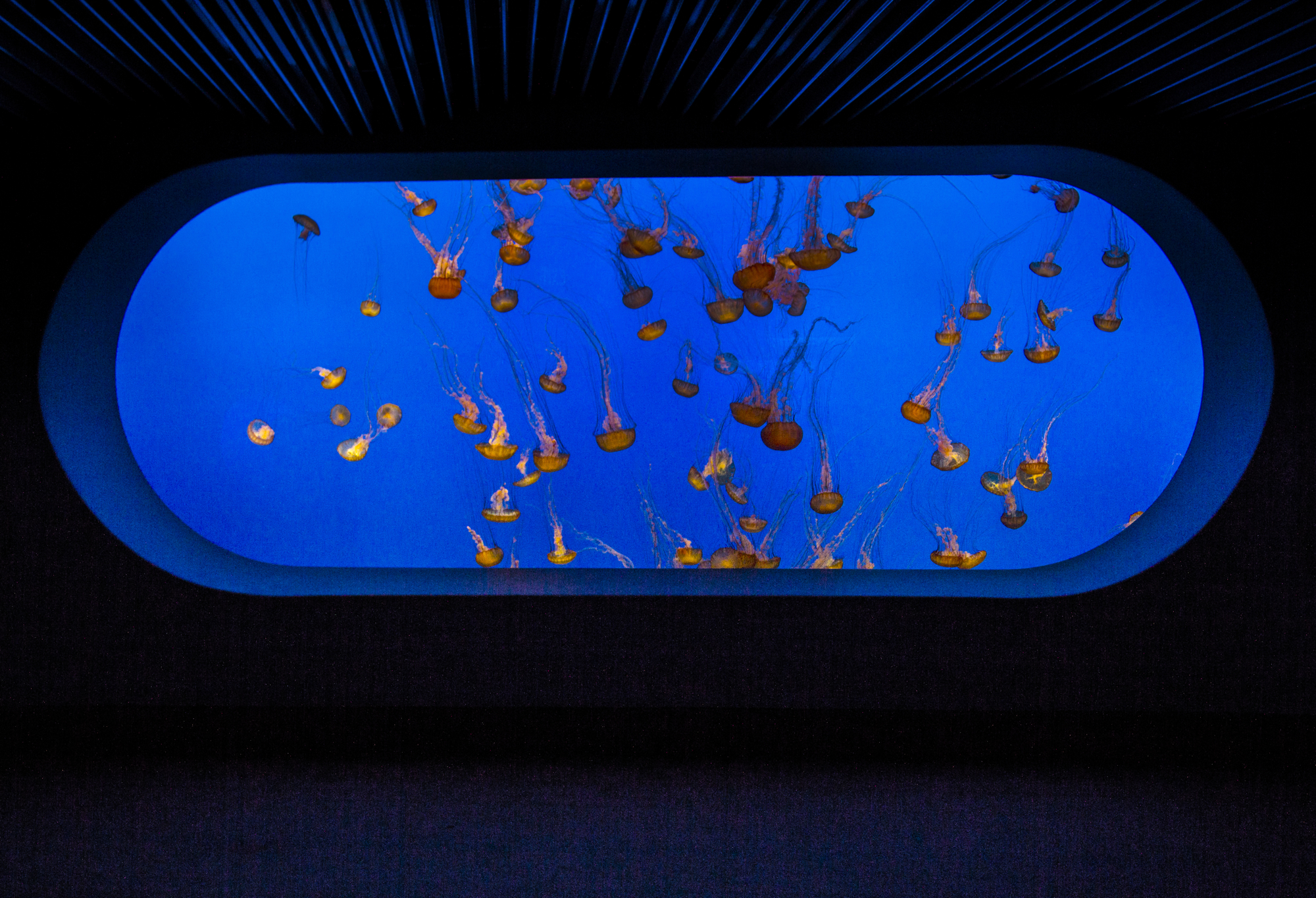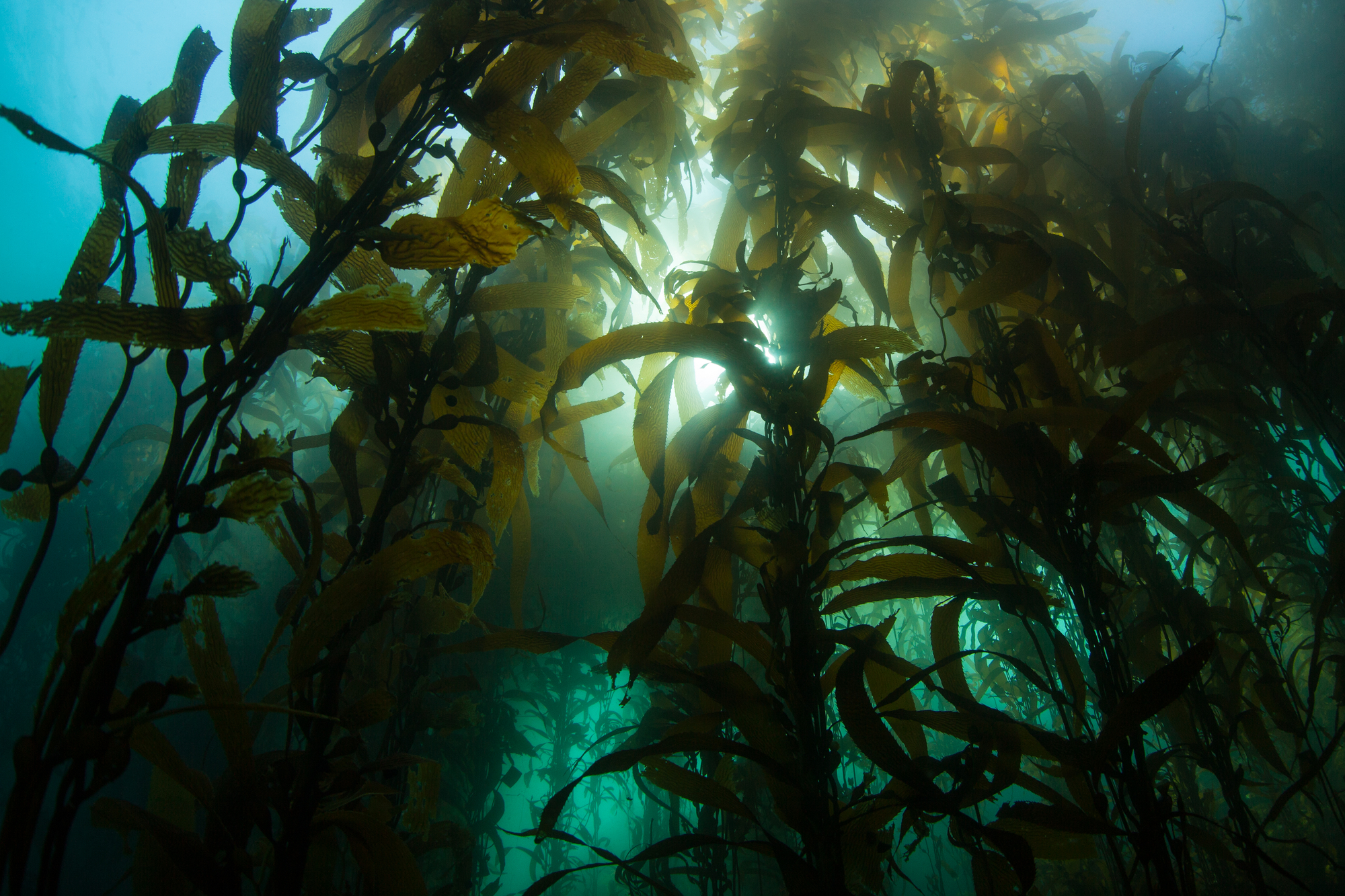 7. L'Oceanografic – 5M Liters
L'Oceanogràfic is a massive aquarium that's built on the dry Turia River bed close to the Spanish city of Valencia and is the largest complex of its kind in Europe. This awesome aquarium comprises nine two-tiered underwater towers that have been imaginatively designed to represent the planet's major ecosystems. The tanks are fed by natural seawater that's pumped in from nearby La Malva-Rosa beach. Pay a visit to this incredible aquarium, and you'll be rewarded with views of 45,000 creatures from 500 species, including dolphins, beluga whales, sea lions, penguins, walruses, invertebrates, reptiles, and birds.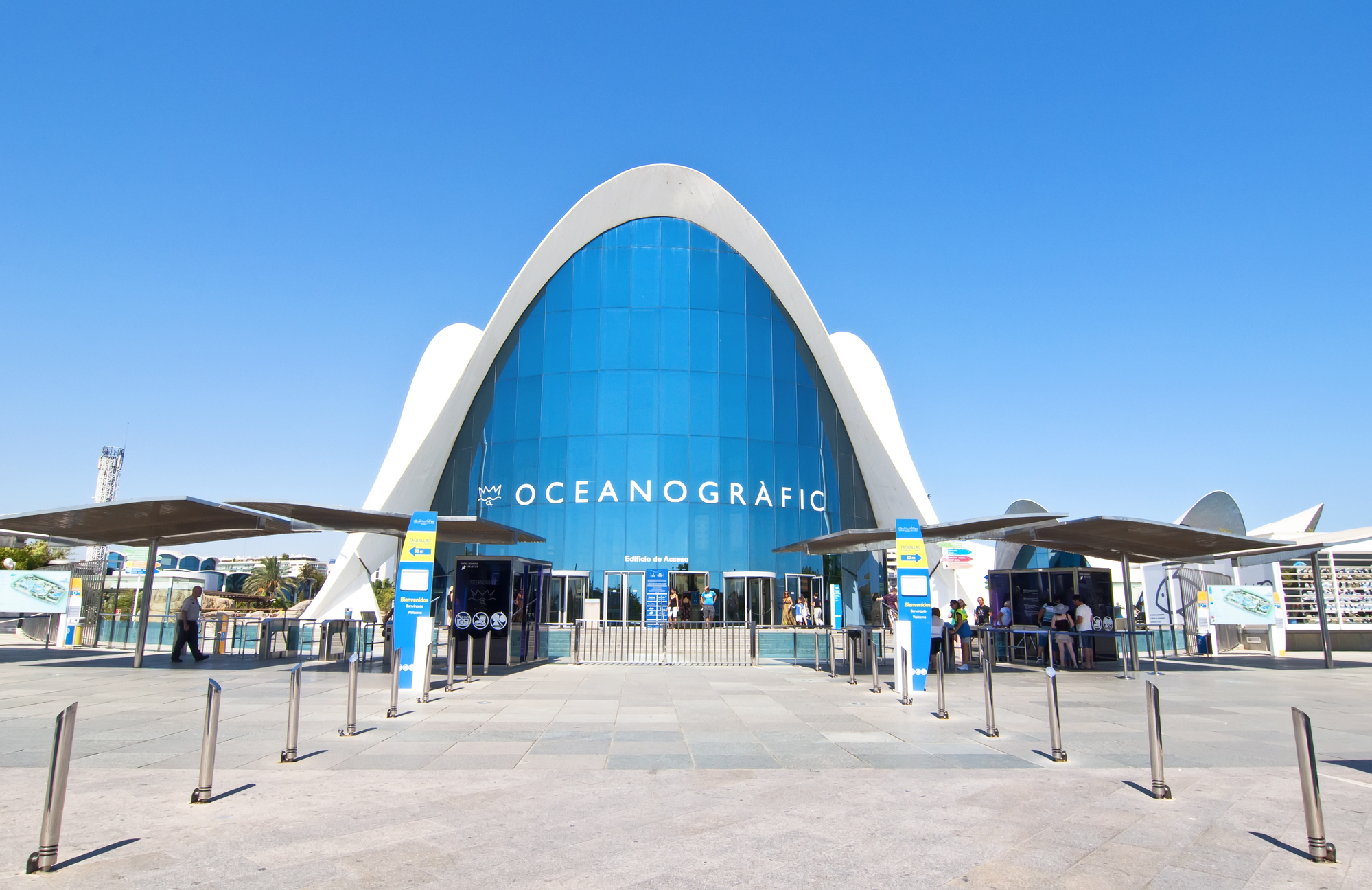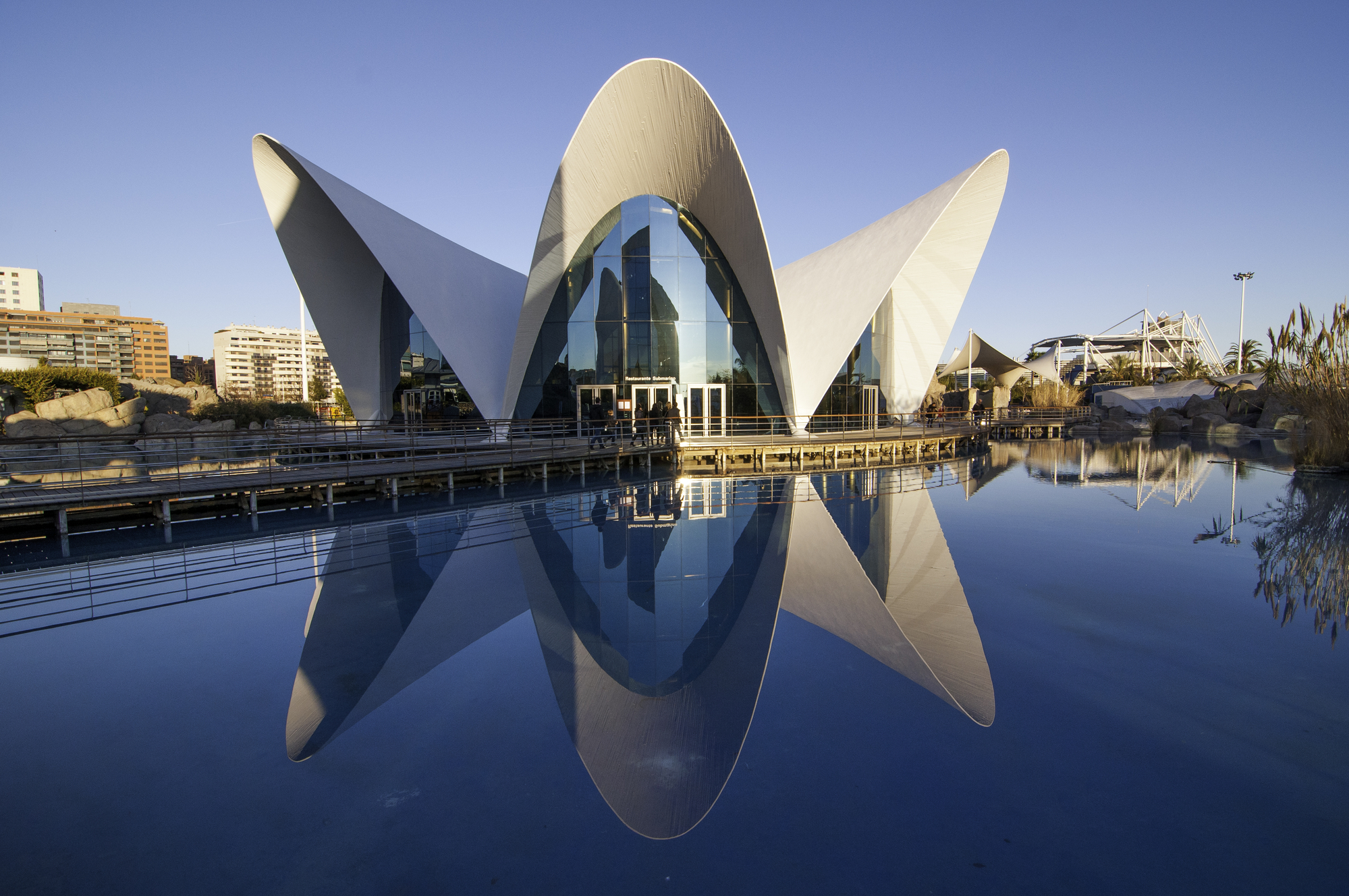 6. Aquarium of Genoa – 6M Liters
The Aquarium of Genoa is the largest aquarium in Europe and houses 6,000 fish, animal, and plant specimens from all around the continent. The Aquarium is an architectural masterpiece that's designed to resemble a full-masted ship heading out to sea and was built in 1992 as part of an exhibition to celebrate 500 years since Genoese explorer, Christopher Columbus discovered the New World. The aquarium's 70 tanks are home to 400 species of birds, marine mammals, fish, amphibians, reptiles, and invertebrates, including dolphins, sharks, rays, boas, sea cows, penguins, and jellyfish.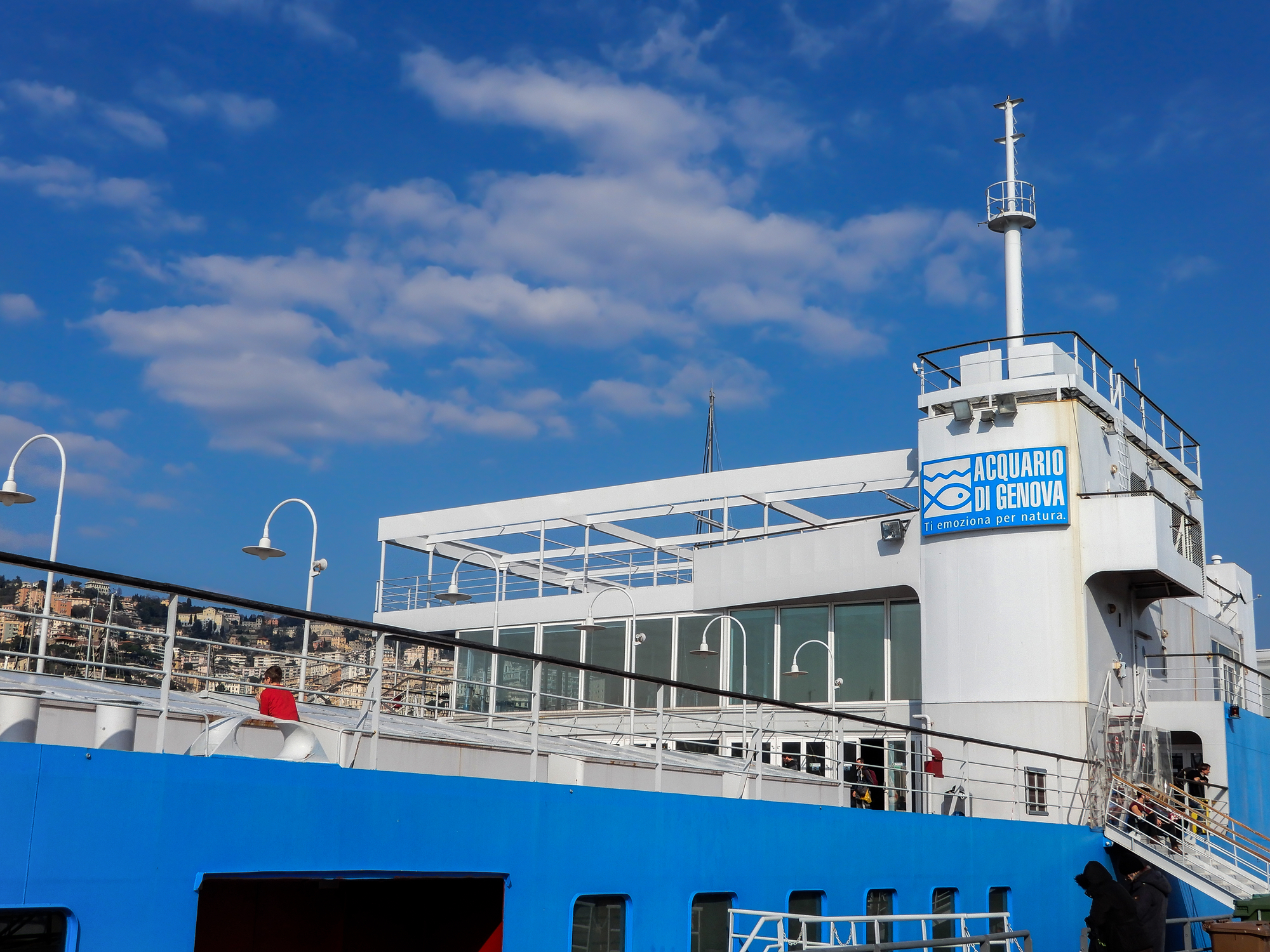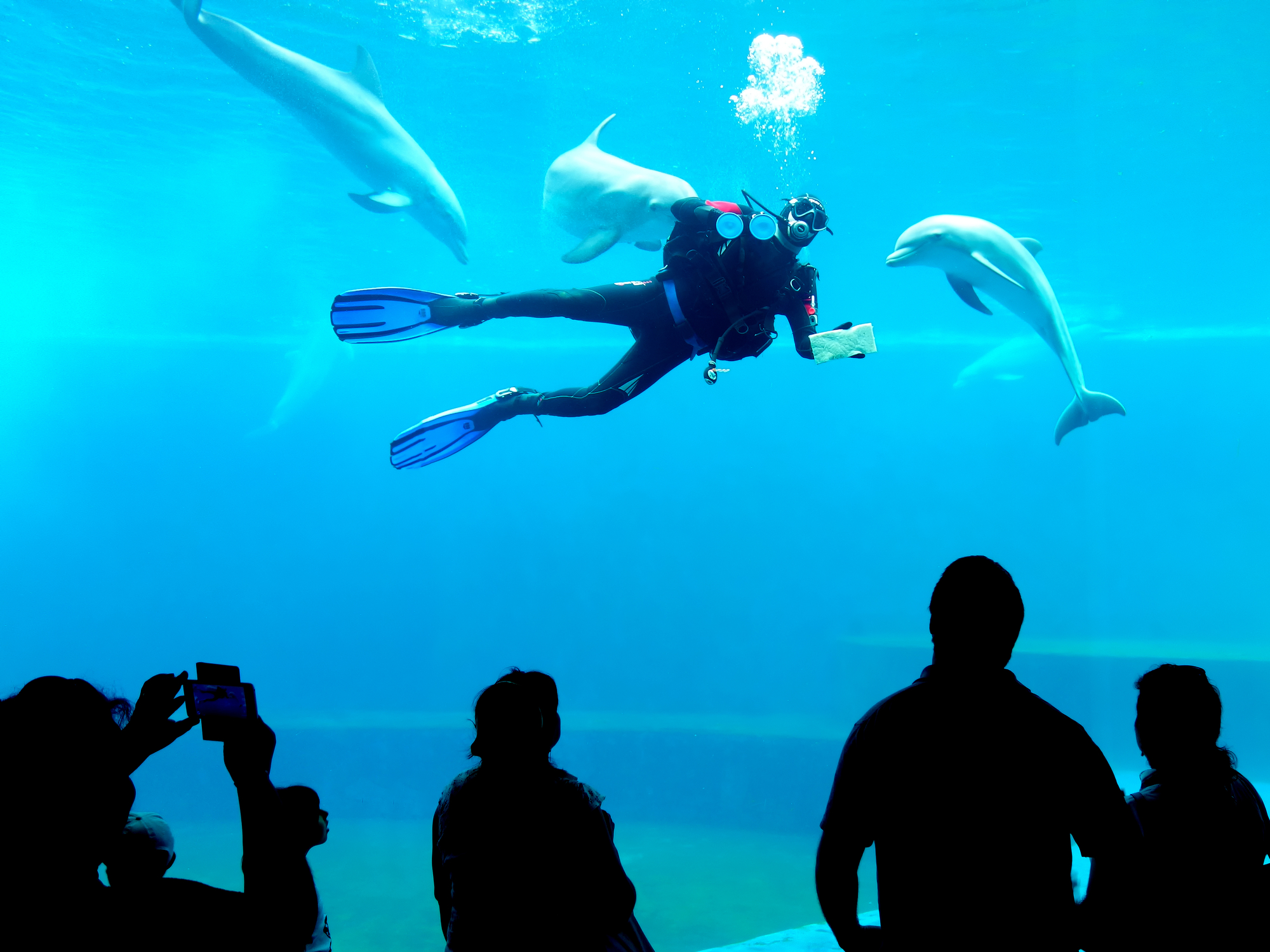 5. Dubai Mall Aquarium – 10M Liters
The Dubai Mall is the most visited building on the planet, boasting a footfall of 54 million visitors every year since it opened. The mall is also home to the incredible 10-million-liter Dubai Aquarium and Underwater Zoo that houses over 140 species of aquatic animals, including a jaw-dropping 400 rays, sharks, and giant groupers. Tourists can enjoy and experience many unique animal encounters, including rays, crocodiles, and penguins. For those with a taste for adventure, a shark cage experience or shark dive might appeal, and there are plenty of educational presentations, including feeding and training that are perfect for kids.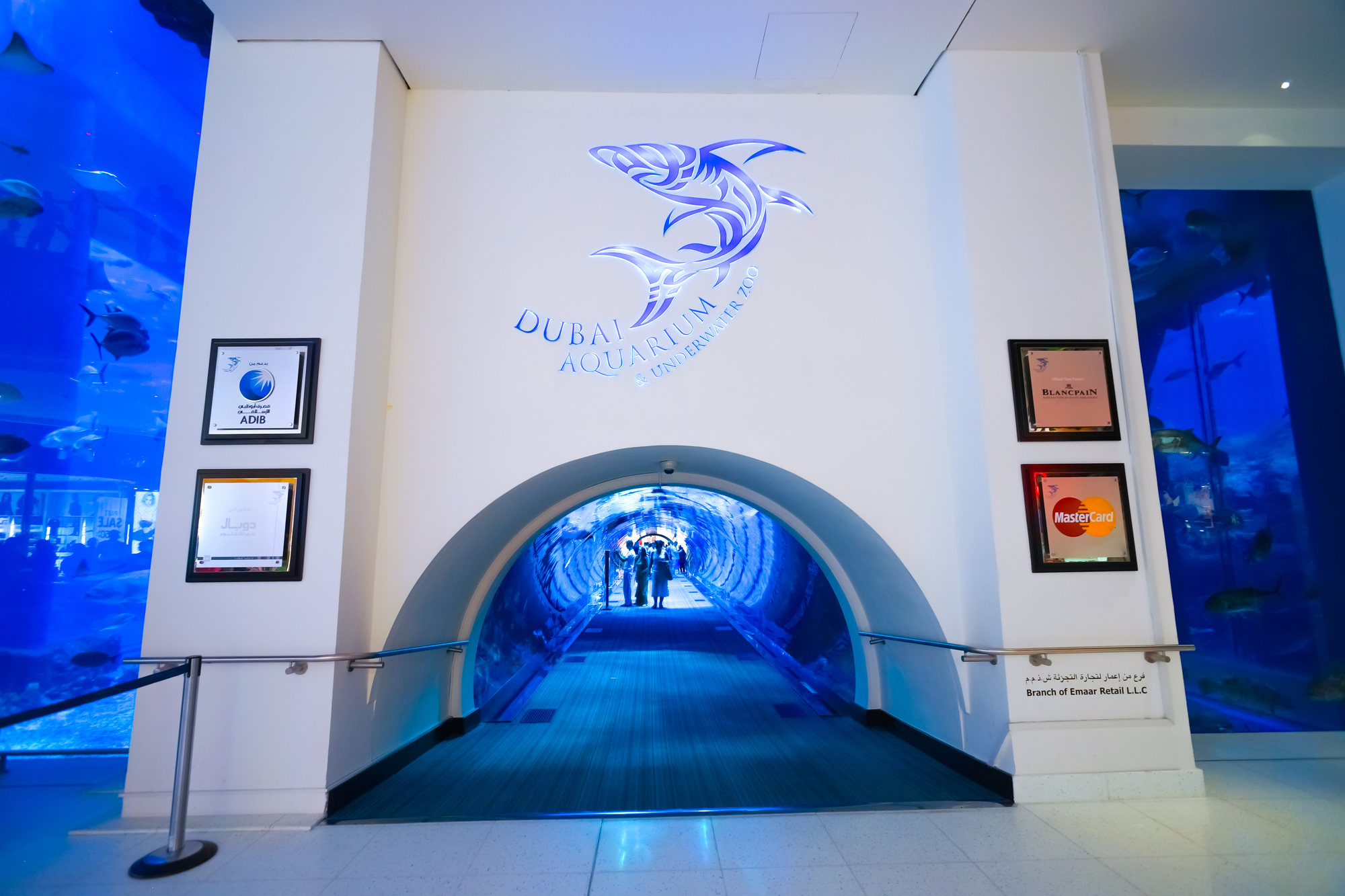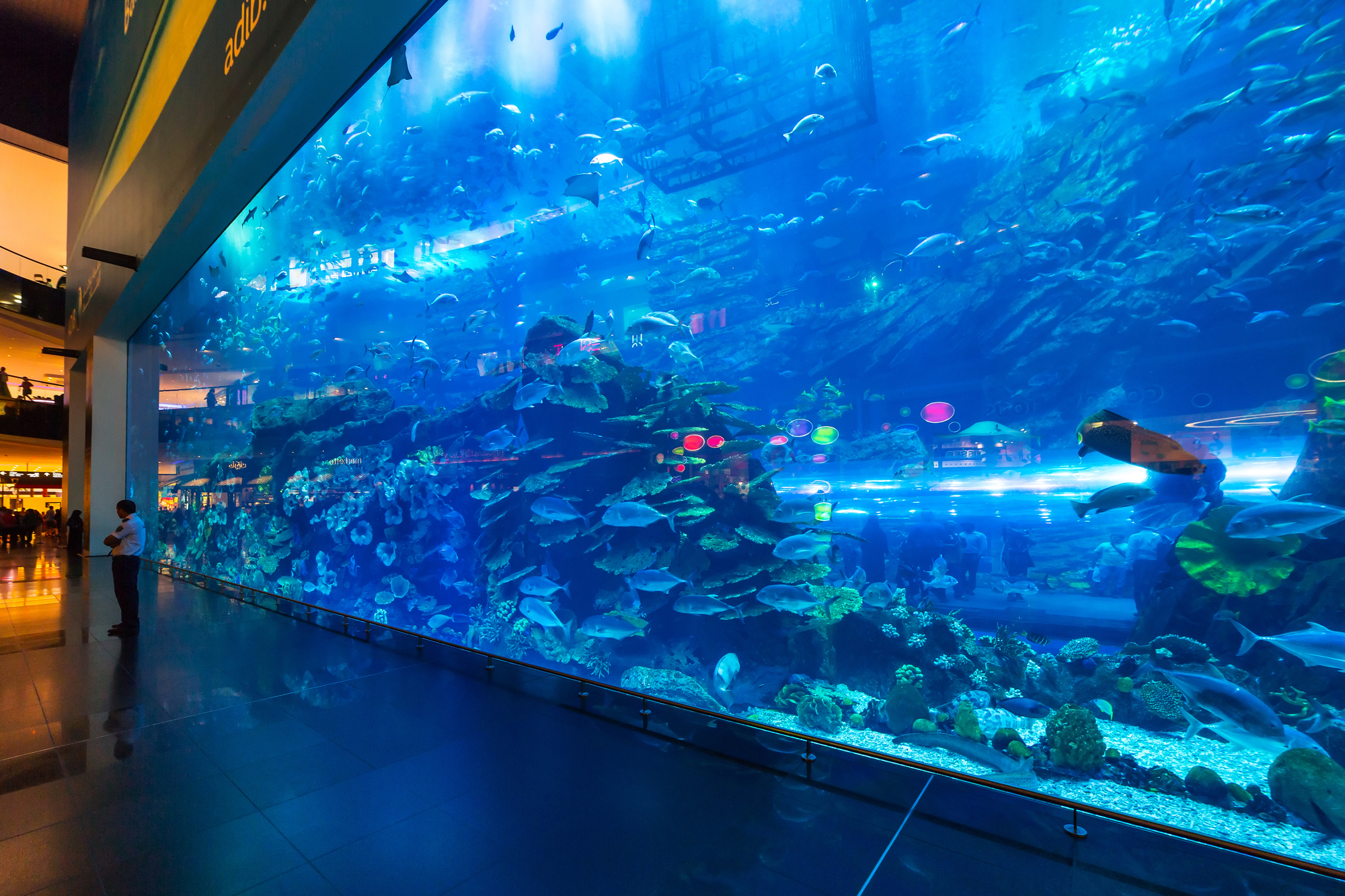 4. uShaka Marine World – 17.5M Liters
uShaka is situated on Durban's Golden Mile in South Africa and is a water park and family entertainment center that features a spectacular 17.5-million-liter aquarium. The aquarium is designed around five shipwrecks, the first of which contains a restaurant with a huge shark habitat that diners can view from their table. There's also a dolphin stadium and daily shows where highly trained dolphins entertain visitors. There are many species of marine animals here, including hammerhead sharks, rays, moray eels, kingfish, giant groupers, and over 1,500 smaller fish species. You can enjoy an animal encounter, snorkel in the lagoon, go shark cage diving, and aquarium walking too. If you're feeling brave, check out the dangerous animals display, which features many species of venomous snakes, spiders, and Gila monsters.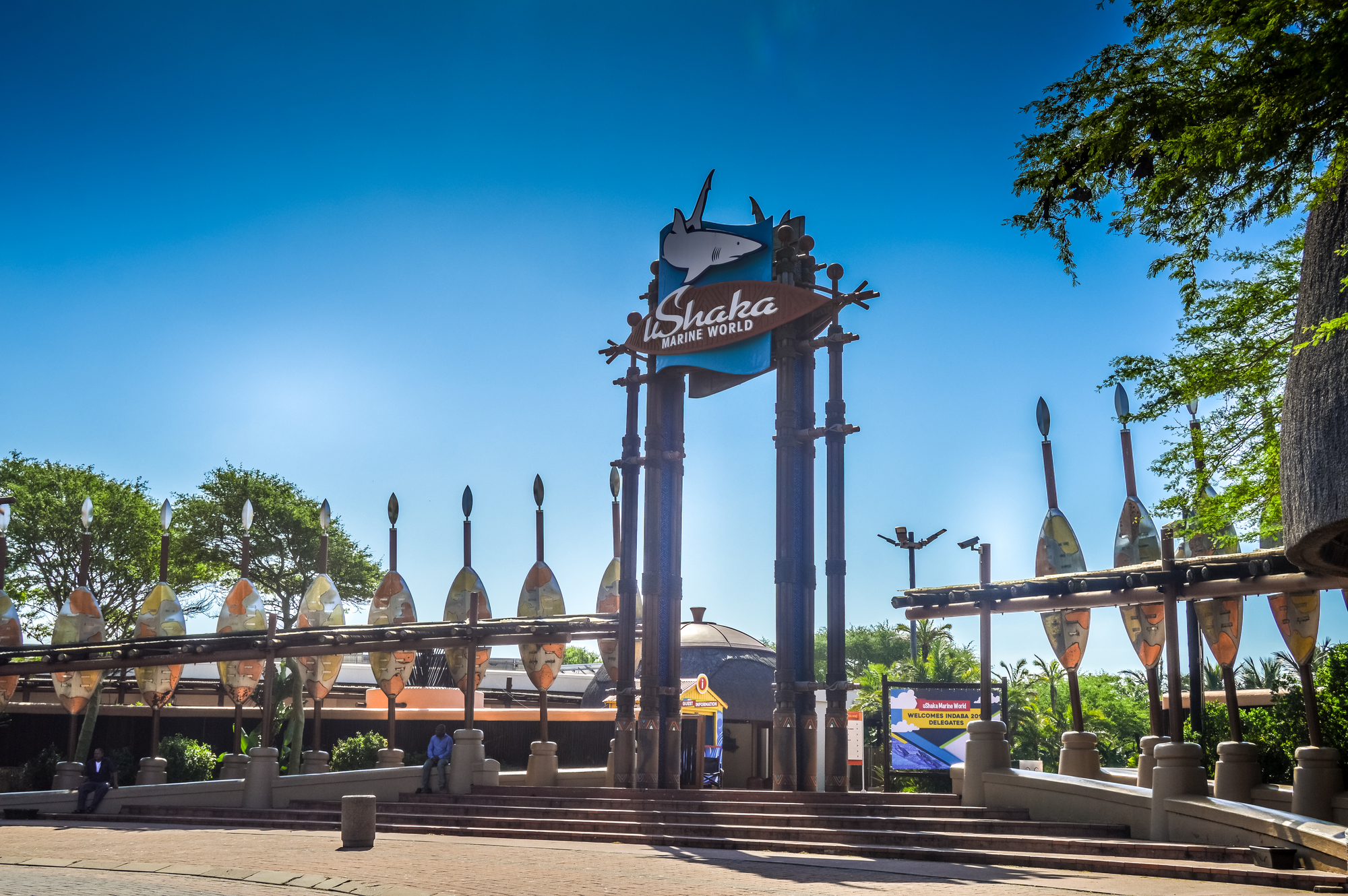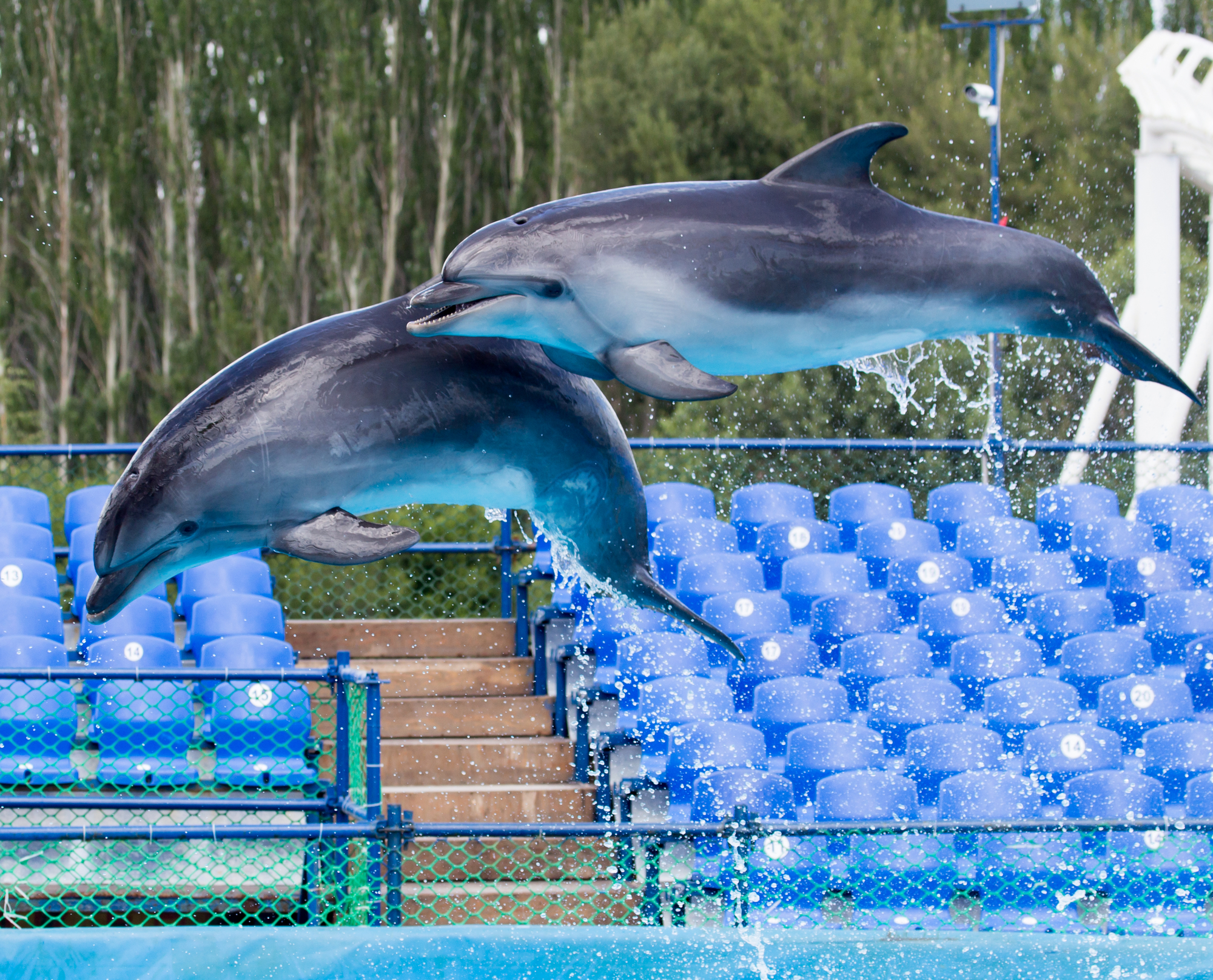 3. Georgia Aquarium – 24M Liters
Georgia Aquarium is in the city of Atlanta, in Georgia, the U.S. At the time of writing, Georgia Aquarium is the third-largest public aquarium in the world and is home to a wide range of marine animals, including beluga whales, dolphins, whale sharks, manta rays, penguins, alligators, California sea lions, and many smaller species of fish and invertebrates. The exhibits are housed in seven different environments, some of which are interactive. The Aquarium places a very heavy emphasis on conservation projects and educational opportunities for kids and adults alike.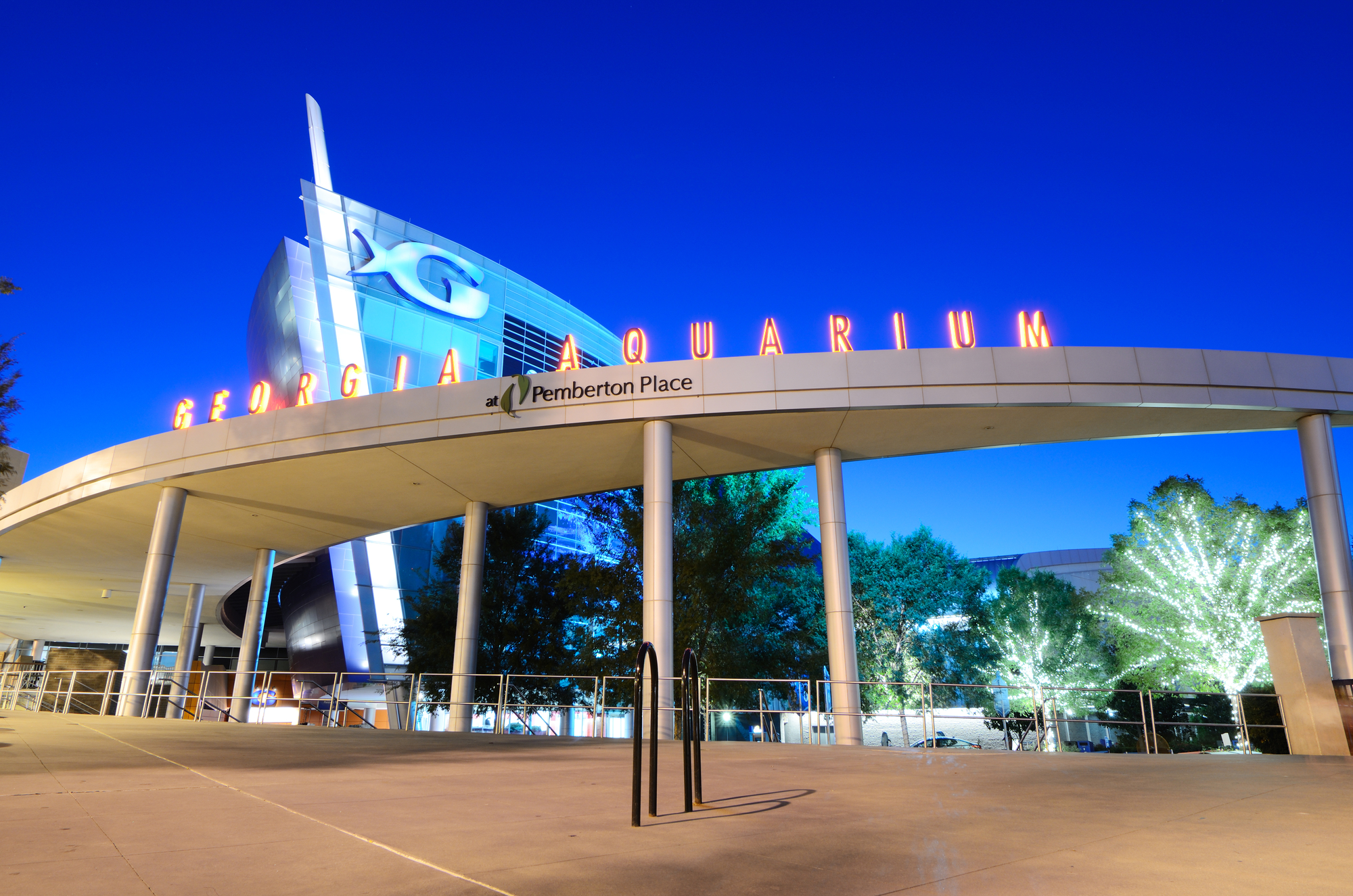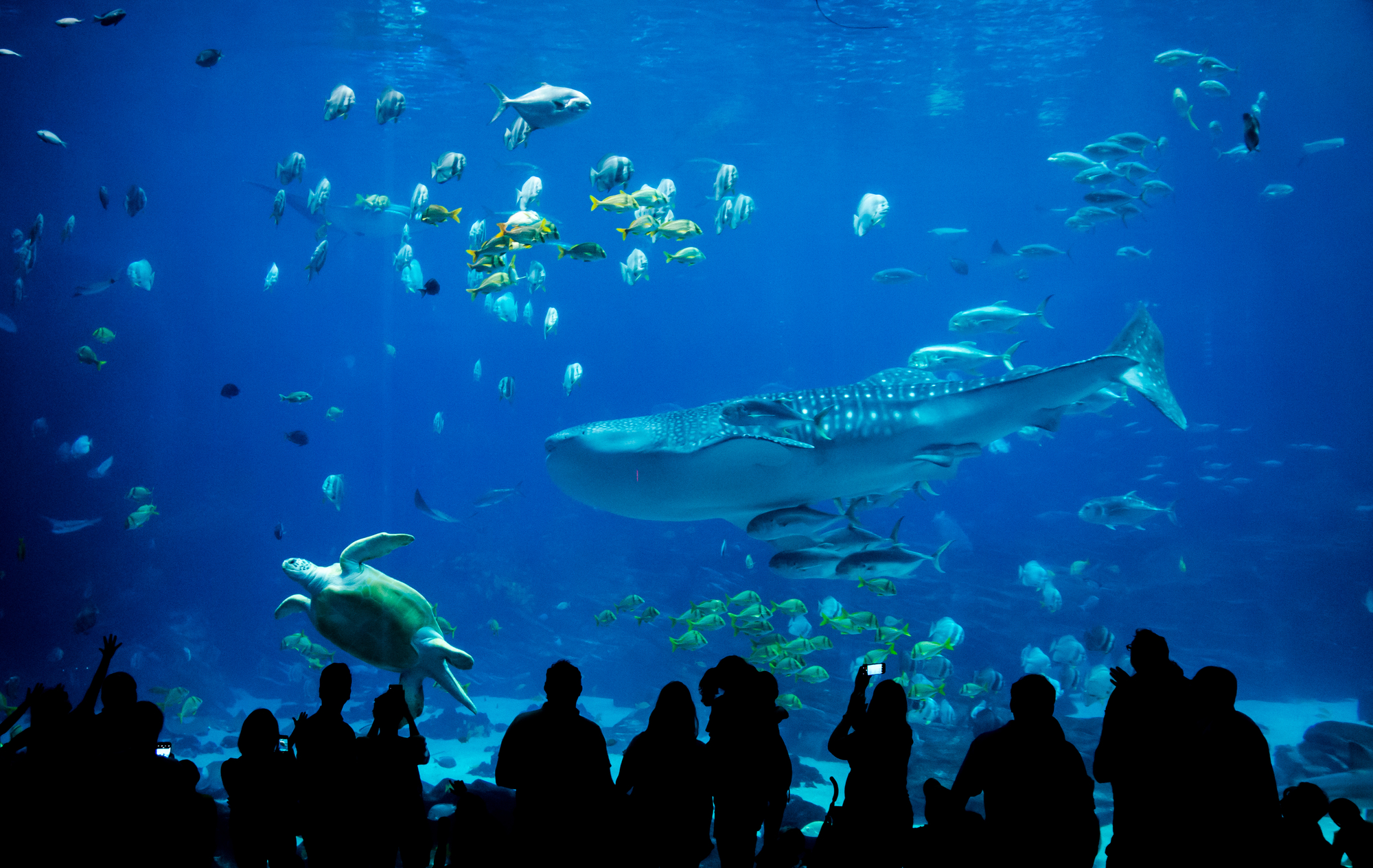 2. S.E.A. Aquarium – 45M Liters
The S.E.A. Aquarium (South East Asia Aquarium) in southern Singapore is the second-largest aquarium in the world and houses over 800 different aquatic species that are displayed in beautifully aquascaped tanks designed to replicate the creatures' natural environment. Here you can see the world's largest collection of manta rays, including an elusive giant oceanic manta ray that's one of only a handful of these ocean-going behemoths in captivity. The aquarium also showcases scalloped hammerhead sharks, a pod of 24 Indo-Pacific bottlenose dolphins, Japanese spider crabs, and some extremely unusual species, such as the chambered nautilus and the guitarfish.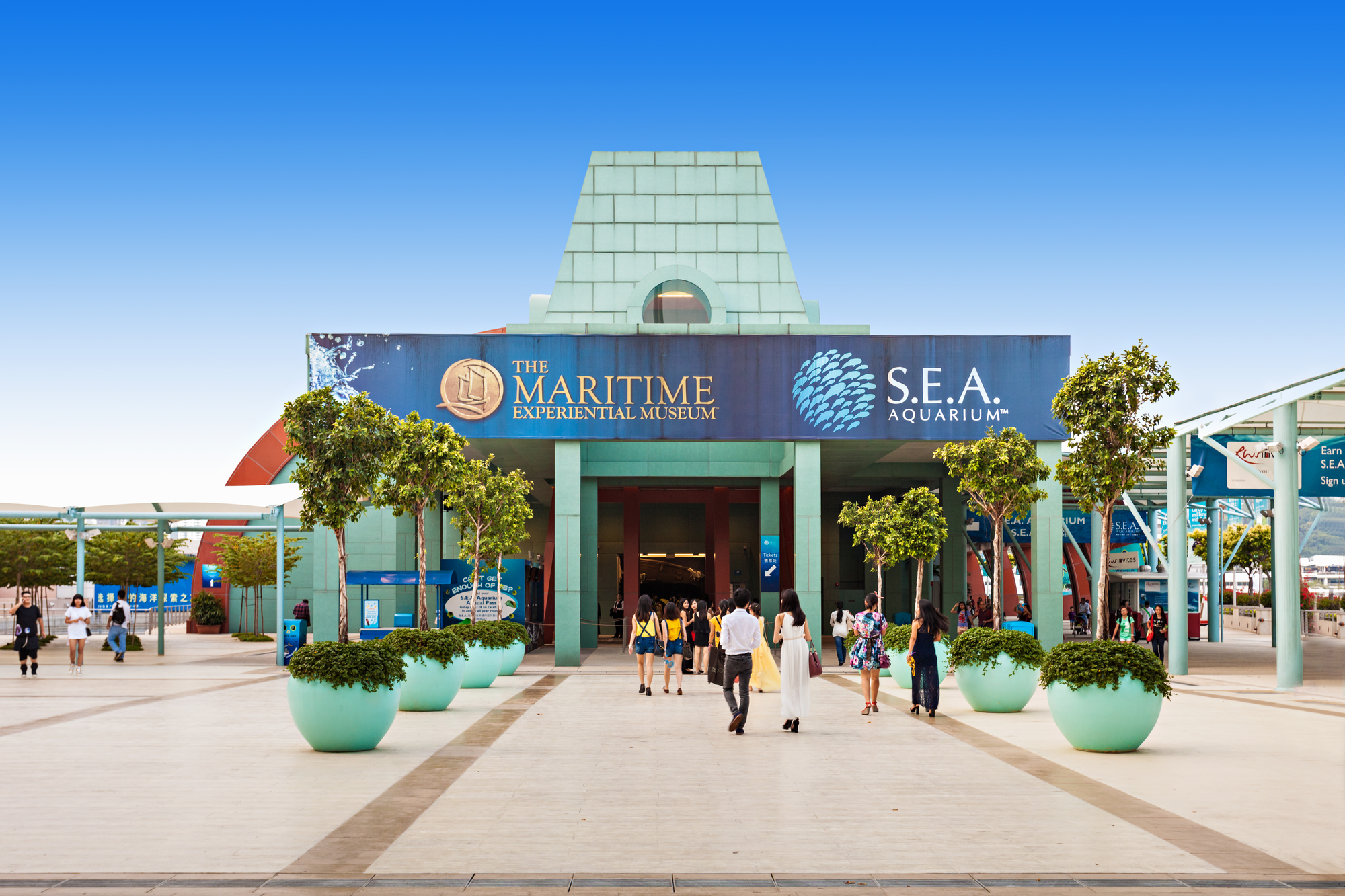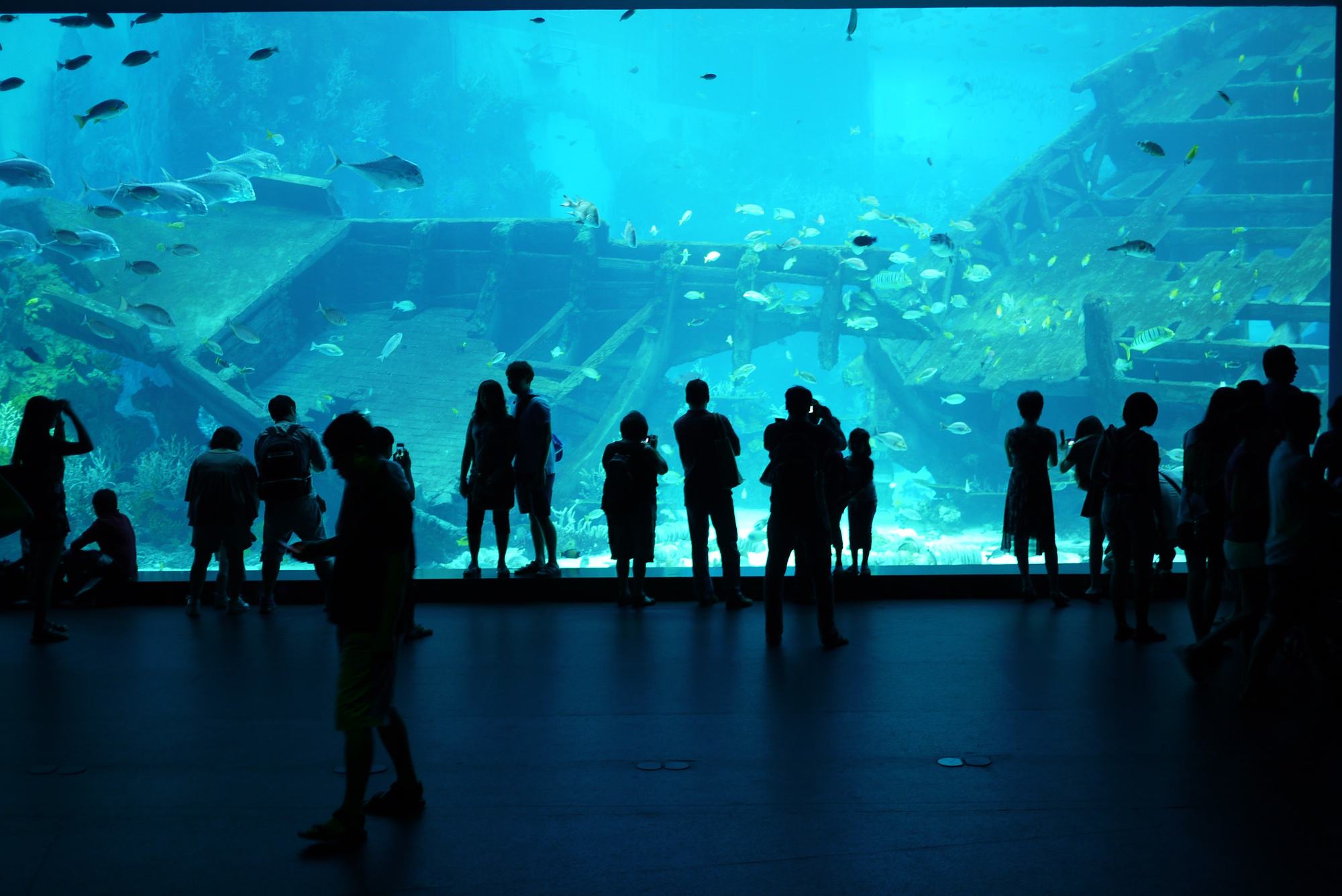 1. The Biggest Aquarium in The World – Chimelong Ocean Kingdom, Hengqin – 48.75M Liters
Chimelong Ocean Kingdom aquarium forms part of an entertainment and theme park complex that's situated in Hengqin in China. The park has many attractions aimed at families, including the world's largest aquarium. You can even take a submarine ride inside the aquarium! The awesome range of species that live in the Ocean Kingdom includes spotted dolphins, Chinese white dolphins that are part of a conservation project, manta rays, whale sharks, beluga whales, penguins, Asian small-clawed otters, and even polar bears. For those who want to get hands-on, check out the stingray encounter touch pool and the tide pools where kids can interact with small sea creatures and fish.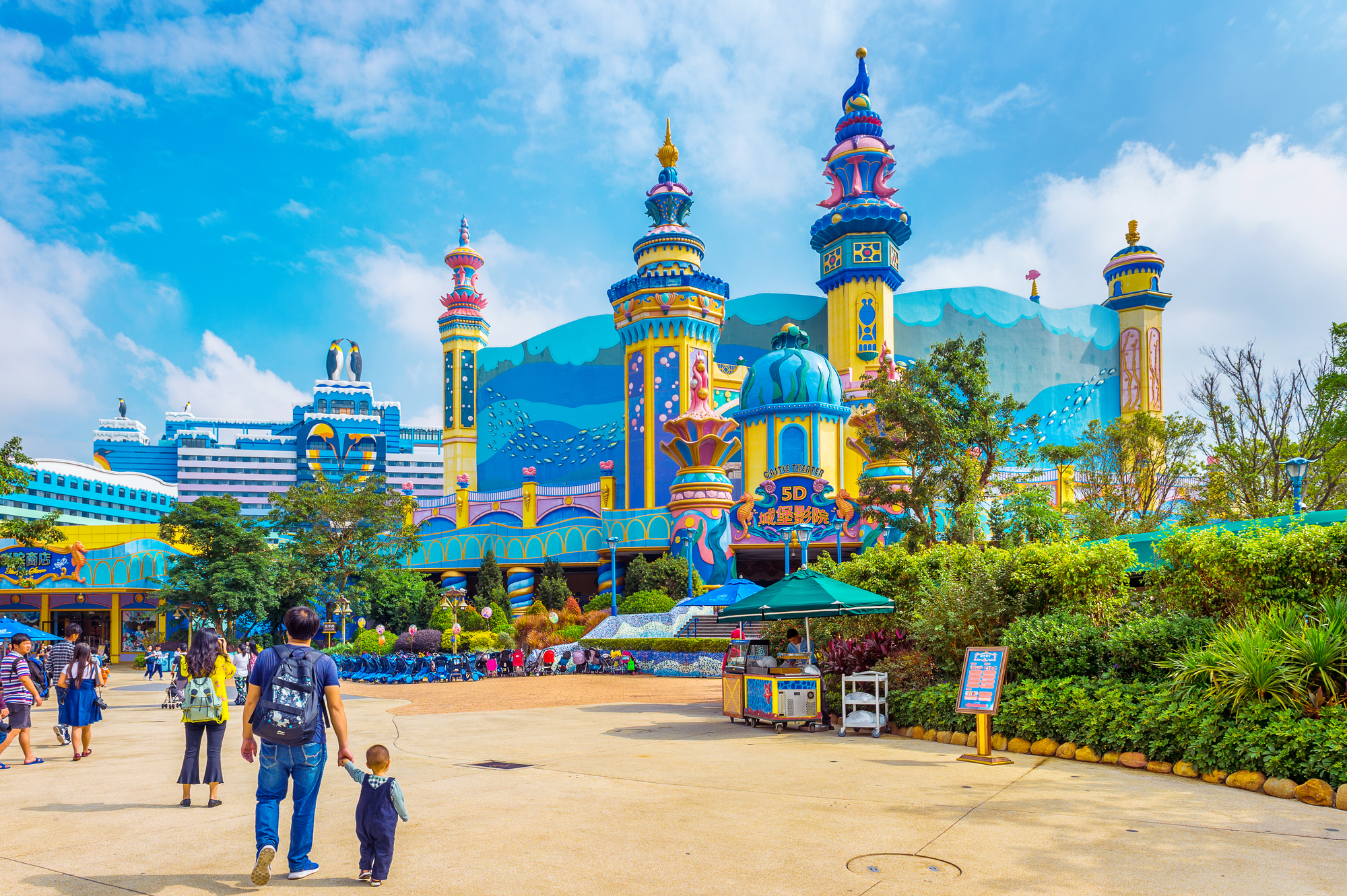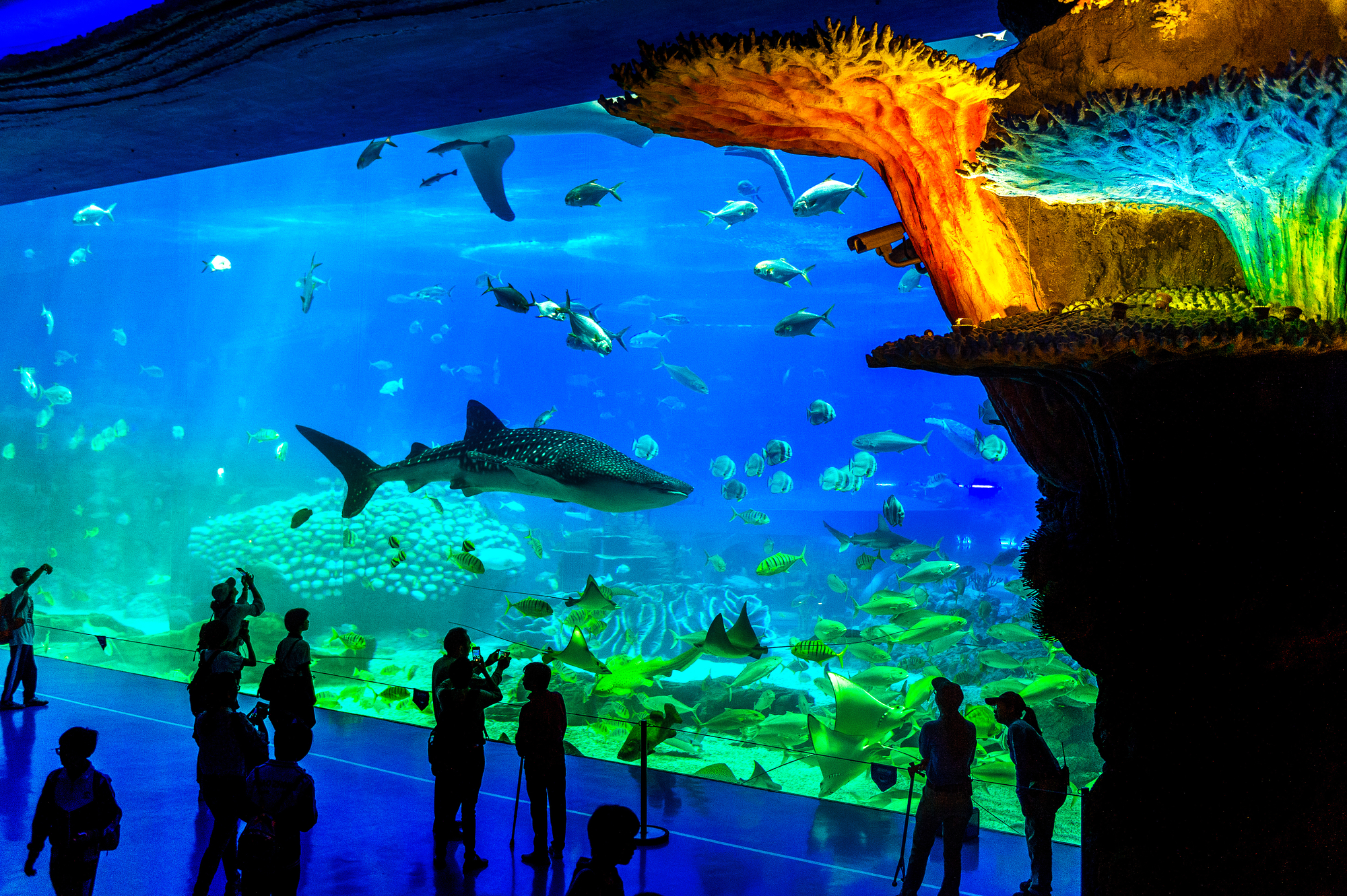 Pretty much wherever you live in the world, you'll find a visit to an aquarium to be a fascinating and rewarding adventure. We hope our overview of ten of the biggest aquariums in the world has inspired you to get out there exploring the deep ocean spectacle that's right there waiting for you! Also if you're interested in biggest things in the world – be sure to check 15 Biggest LEGO sets ever made.