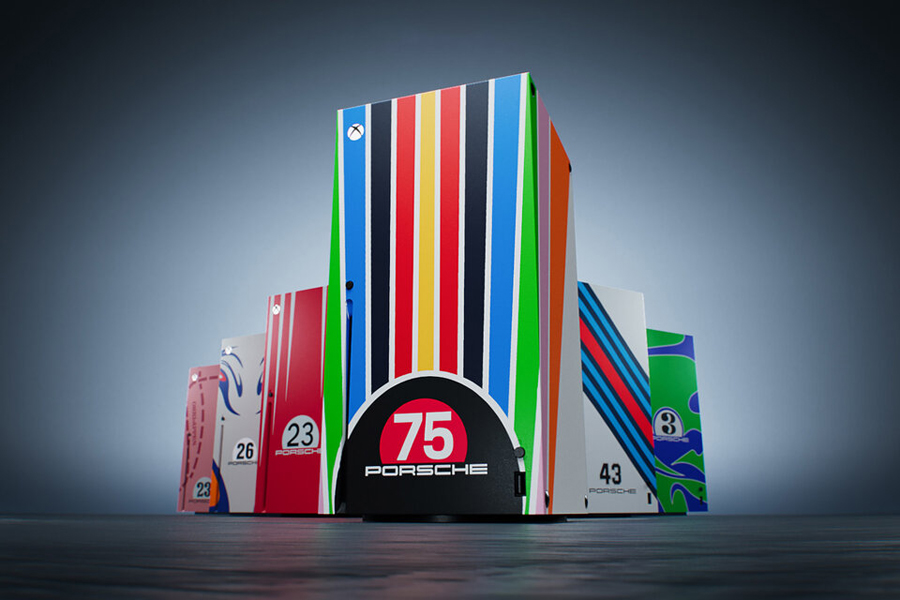 Seventy-five years ago, Ferdinand Porsche embarked on a visionary journey that changed the automotive landscape forever, shaping generations of car enthusiasts. Today, the Porsche marque is a symbol of groundbreaking design, powerful performance, and timeless appeal. As part of the 75th anniversary celebrations, Porsche is partnering with an unlikely ally, Microsoft, in a thrilling fusion of motoring and gaming.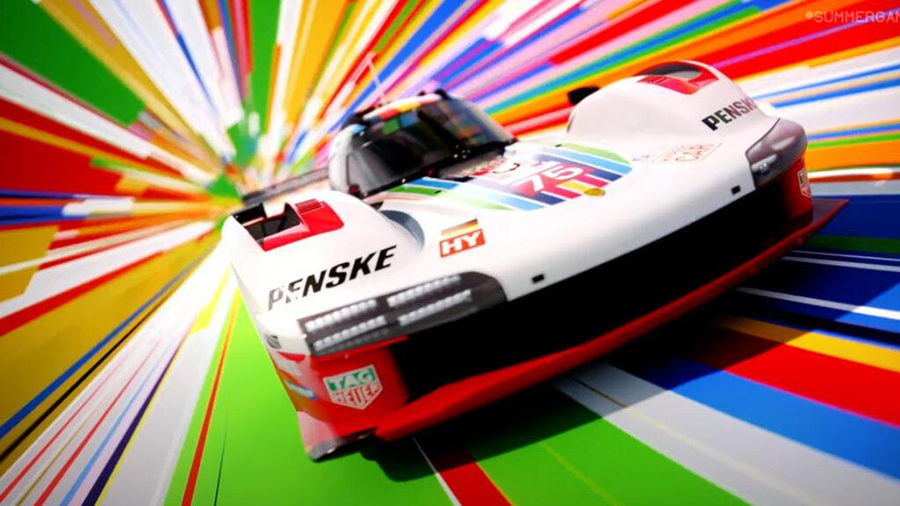 The partnership is a fitting tribute to Porsche's iconic racing history, with the two industry giants collaborating to create the Xbox x Porsche 75th Anniversary Collection. This collection is a unique series of six limited-edition Xbox consoles and controllers inspired by six of Stuttgart's most influential racing liveries. This isn't the first time Porsche and Microsoft have joined forces – their collaborations on the Forza Motorsport franchise are renowned – but this time, the two brands are taking their partnership to another level.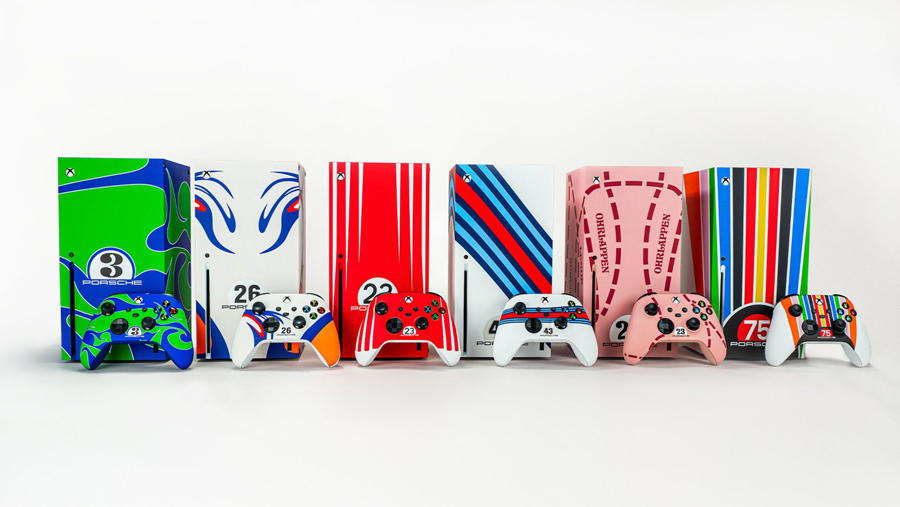 Center stage in the 75th-anniversary series is the Porsche 963 colorway. This version mirrors the livery of Porsche's entrant at the most recent 24 Hours of Le Mans Centenary, incorporating contemporary aesthetics and racing heritage. In addition to the 963, the series celebrates the iconic "Salzburg" design inspired by the 1970 Le Mans-winning Porsche 917K, and the psychedelic "Hippie" edition.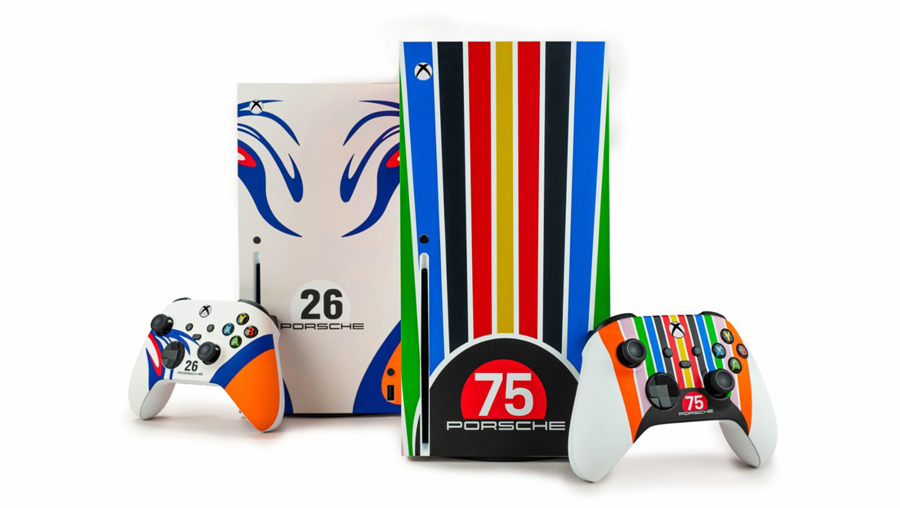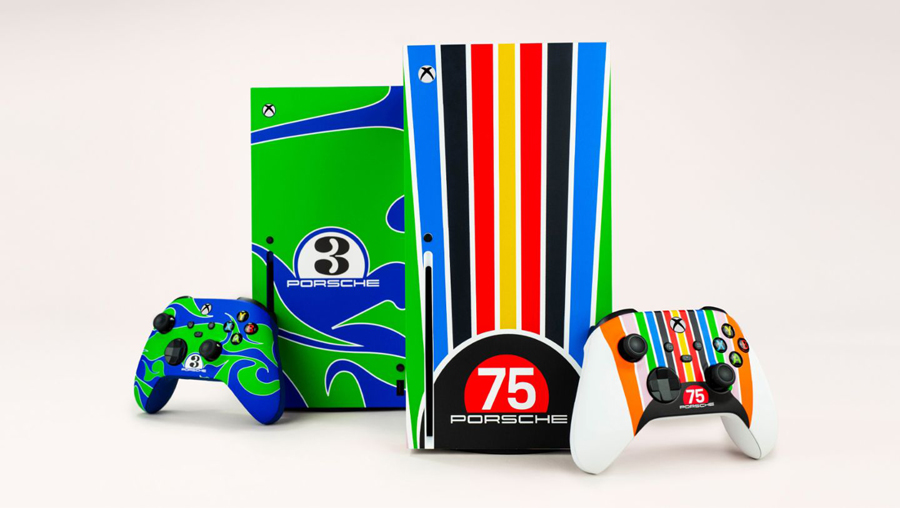 Also included is the notorious "Pink Pig" design, a uniquely pigmented livery belonging to the 1971 Le Mans winner, and the 1978 "Moby Dick" model known for its vibrant red and blue stripes. The series rounds off with the 1998 911 GT1 edition, paying homage to another Le Mans victor with undeniable style.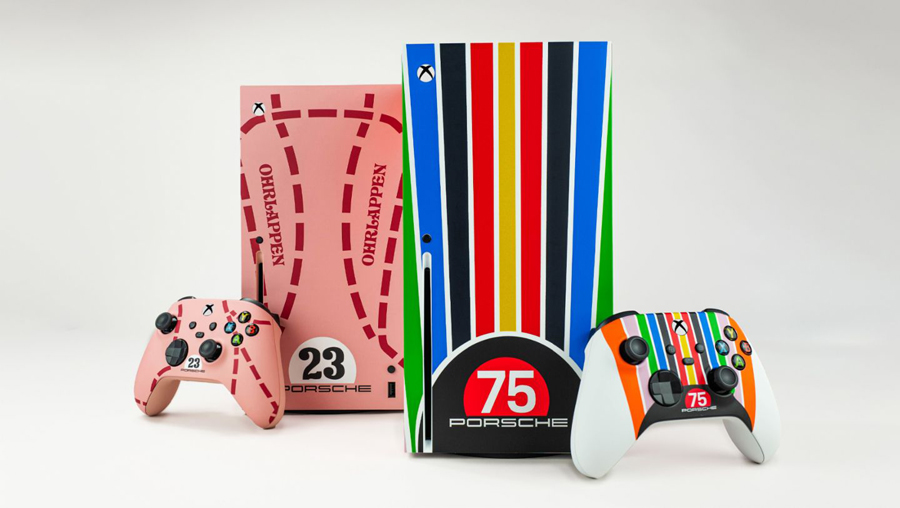 These exclusive Xbox consoles reflect the rich and diverse design legacy of Porsche, underscoring the immense challenges the marque faced in selecting just six representative liveries from their extensive racing history. This collection will undoubtedly appeal to car enthusiasts and gamers alike, providing a unique crossroads between real-world motoring and virtual racing.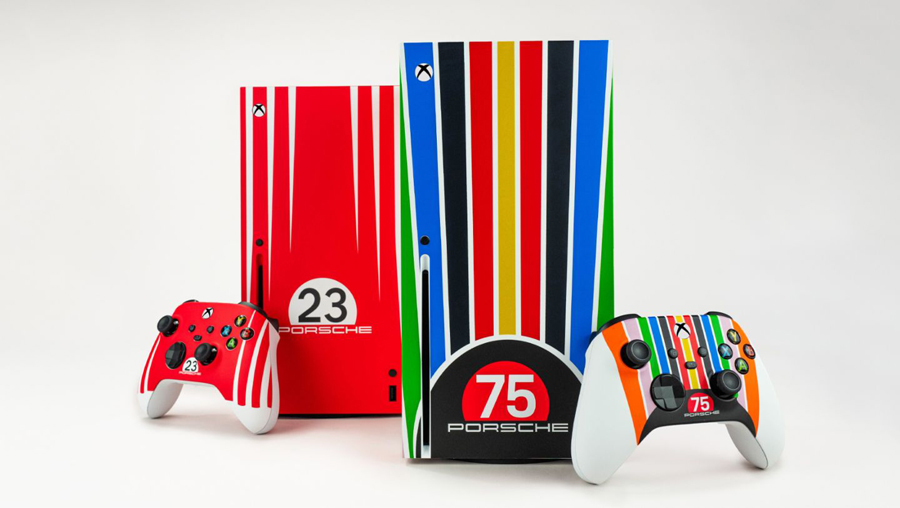 The seventy-five Xbox x Porsche consoles will not be available in retail outlets, a move that further heightens their exclusivity. Instead, they will be accessible through an online sweepstakes ending on October 1st, 2023. The draw will only be available in the US, UK, and Germany, adding an extra layer of exclusivity to the proceedings.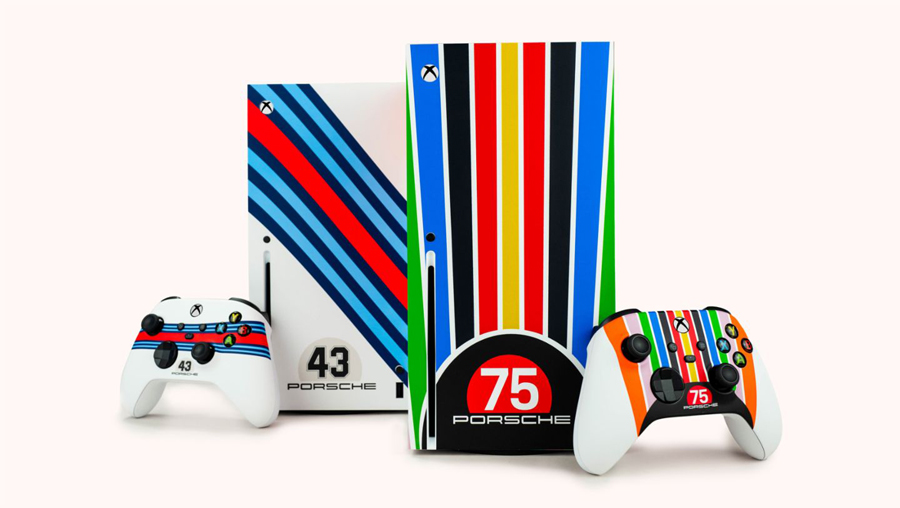 The Xbox x Porsche 75th Anniversary Collection epitomizes the spirit of collaboration between two industry-leading brands, each a trailblazer in its own right. As they unite in celebration of Porsche's storied legacy, they deliver a masterclass in bridging the gap between automotive engineering and digital entertainment, crafting a tangible emblem of Porsche's 75-year legacy for gaming and car enthusiasts to treasure. Also you might be intersted to check Sony PlayStation 5 Prime Gold Edition by Caviar.