Looking for good anniversary gifts for him? Maybe for 10 years, 5, or just for 1 year – no difference, we have something to surprise you with. Check out these 25 perfect ideas for an anniversary gift for him that we have carefully prepared in this review. Each gift is selected for a specific type of men according to hobbies, professions or personal preferences. Therefore, you can make the best choice and surprise your husband with an interesting gift.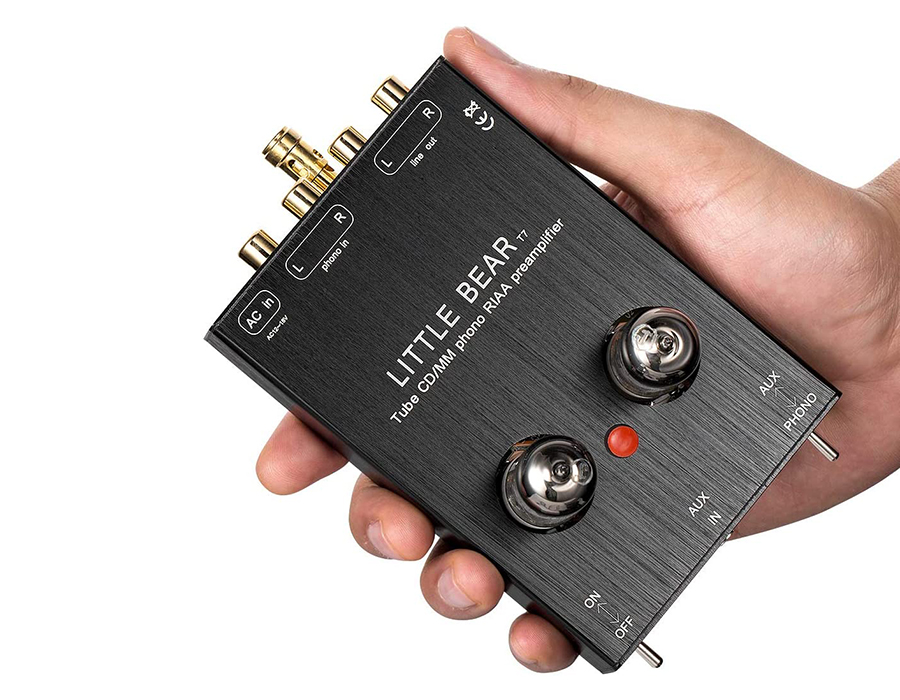 Now that you have finally hit the milestone, it's time to celebrate! Whether it has just been a year or you have been together for a decade, a dozen years or even hit the half-century mark, you need gift ideas for him, right? Even if you are among those who celebrate half anniversaries or monthly anniversaries, we promise we have cool anniversary gift ideas for your man too!
25 Unique Ideas of Anniversary Gifts for Him
Here are 25 unique, unusual, and mesmerizing anniversary gifts for him. From the simple to the sporty one, the indoor kinda guy to the outdoor kinda dude, and even for the one who has everything or is too difficult to shop for, we have a creative anniversary gift for everyone.
If He Likes Cigar – Cool Table Cigar Lighter
There is something so effortlessly classy about a cigar. The old school vibe and the regal feel! If your man likes his cigar more than anything else, a cool table cigar lighter would be something he will surely appreciate. Choose something that looks good on the table and feels comfortable in his hands.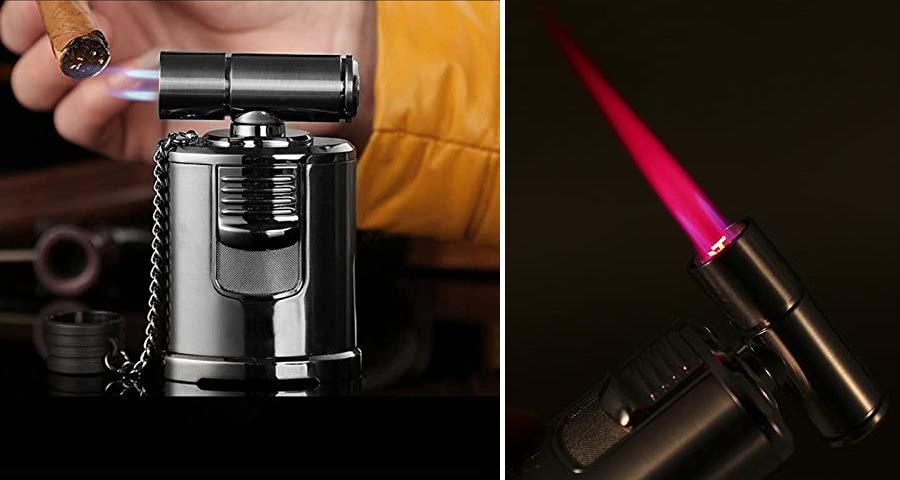 If He Likes to Smoke – It Might Be The Best Vape in its Class
If your man loves to smoke and smokes more than just cigarettes, take a look at this cool vaporizer. VERB DHV vaporizer is a compact and modern vaping device with an enlarged bowl and electronic control of its heating. It allows you to smoke weed for up to 7 cycles on a single battery charge. In this case, you independently control the heating temperature of the grass. Two more advantages of VERB DHV are compact, ergonomic design and affordable price – only 99 USD. Check out this detailed vape pens review if you need more information on men's smoking accessories. Also if you want you can use a special coupon code for our readers – RYOTLIFE15 – which will give 15% discount for all RYOT products.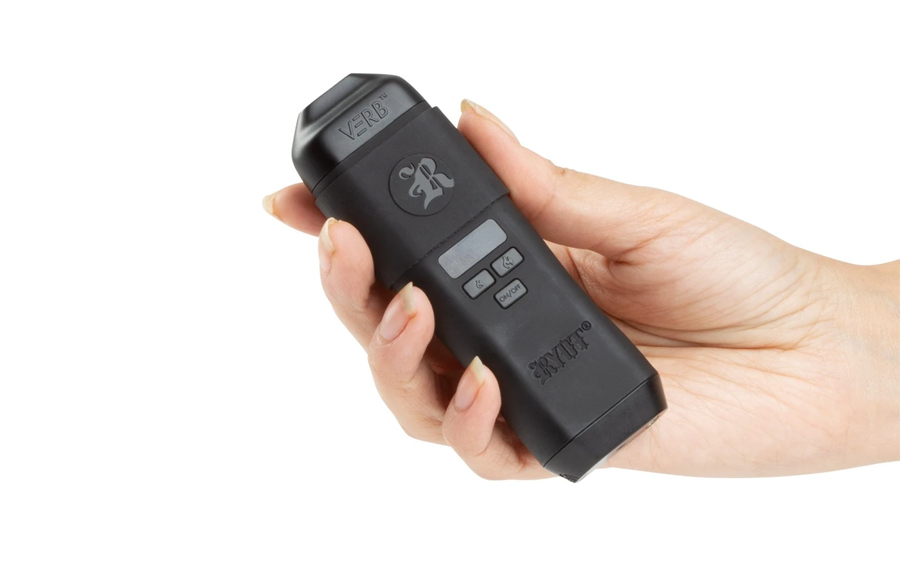 If He Likes Whiskey – Cool Stainless Steel Chilling Bullets
Does your man like his whiskey on the rocks? How about cool stainless steel chilling bullets in a cool gift box to keep his favorite booze always chilled? Chilling bullets are an eco-friendly, and mess-free alternative to regular ice cubes. Wash them before and after use and they will last long enough.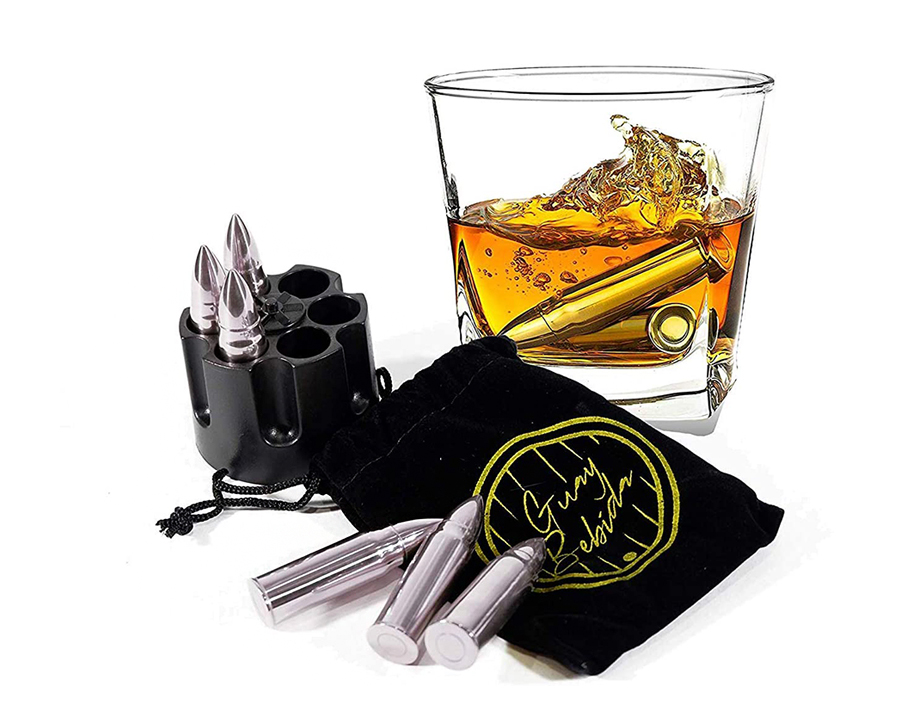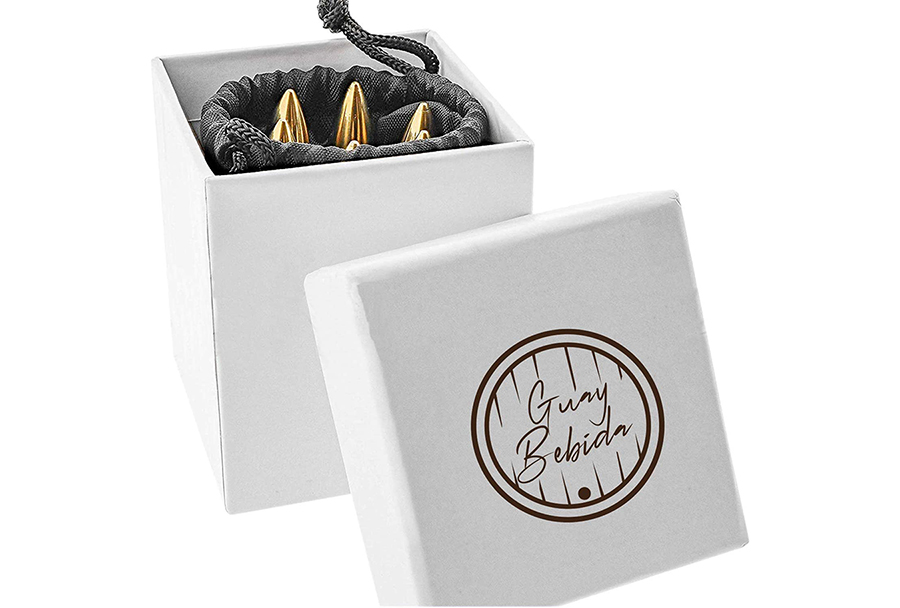 If He Likes Chess – Wobble Chess Set
For your smart and intelligent BAE, a wobble chess set would be the perfect gift option. Your partner will surely love the unique concave design and heavy base chess pieces that won't fall off with the slightest movement – something as unique as the bond you share.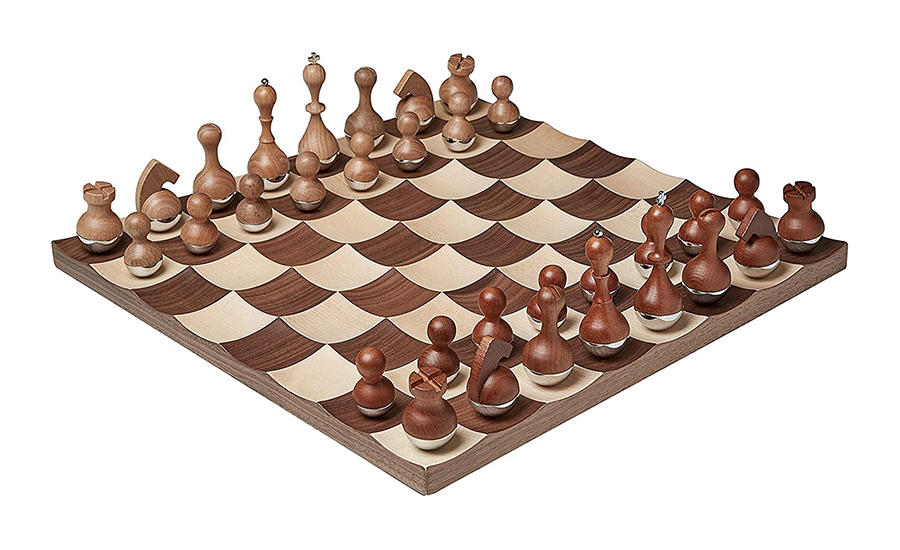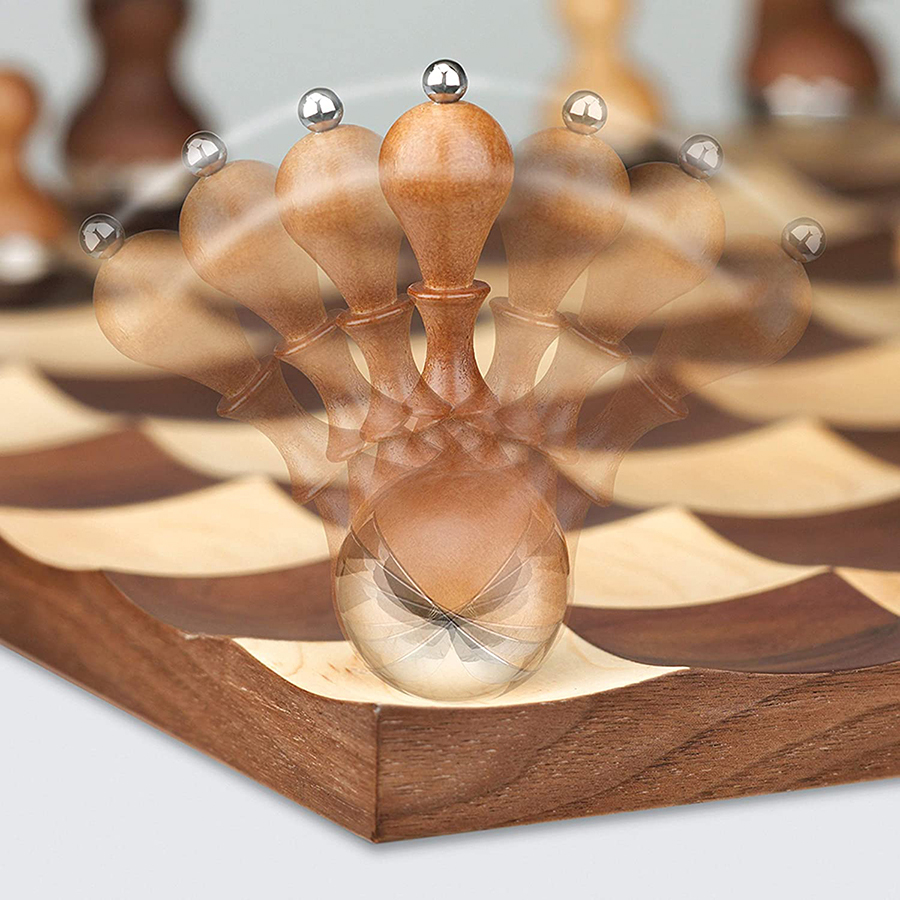 If He Likes Music – Led Flame Atmosphere Speaker
If your man is into music, an LED flame atmosphere speaker would be a great gift! Indoor or outdoors, portable speakers will always keep him close to music. Easily connectable to Android, iPhone, or iPad, a versatile and portable device with the LED flame will be a welcome addition.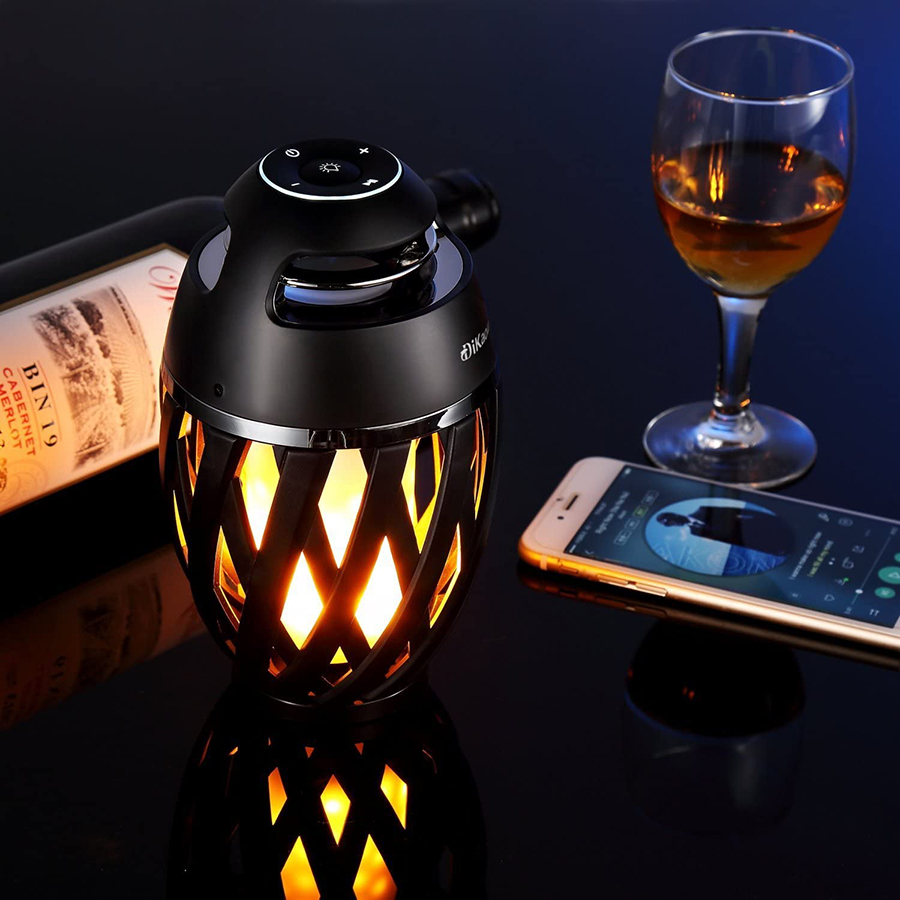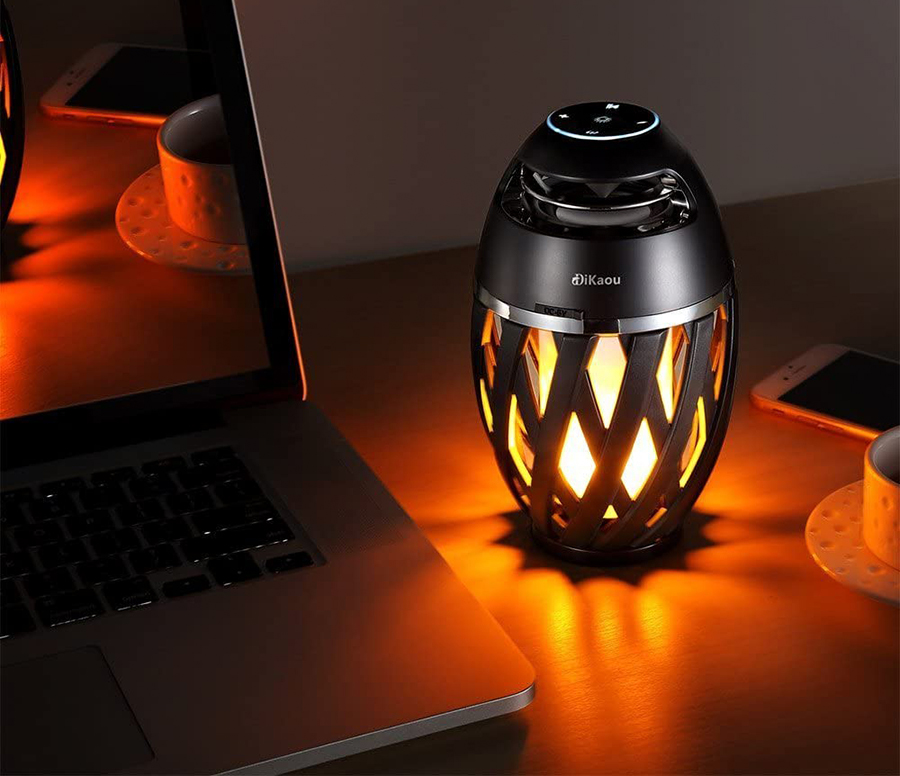 If He Likes Vinyl – Little Bear T7 Tube Amplifier for Turntable
Thoughtful gifts ideas for him on anniversary definitely include tube amplifiers for a turntable. The Little Bear T7 would be a perfect pick for vinyl lovers. The upgraded portable mini wonder makes less noise, the gain switch is moved to the outside and has a classy aluminum finish.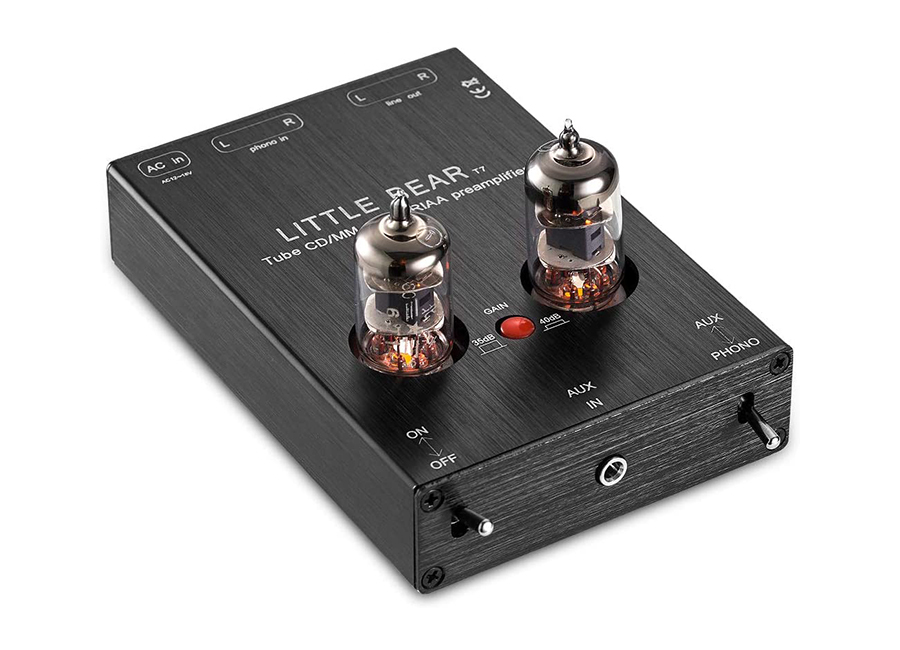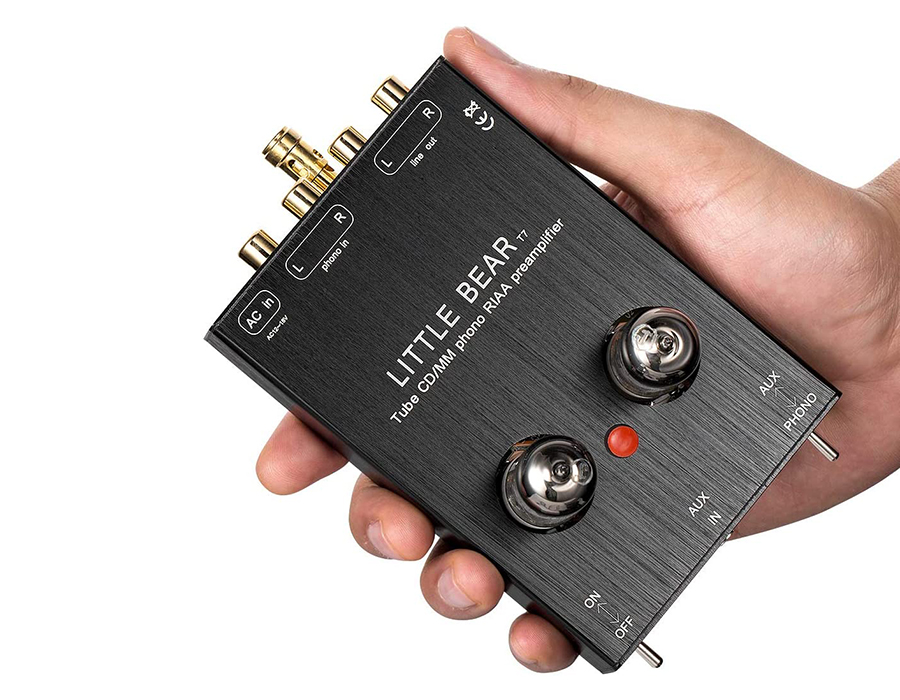 If He Likes CocaCola – Outdoor Portable Mini Fridge
Is CocaCola a staple in your fridge? Is that what keeps BAE going? A great anniversary present would be an outdoor portable mini fridge to keep his CocaColas always cool. A portable fridge that comes loaded with features for easy indoor and outdoor use, and is shaped like a can, is sure to charm your man.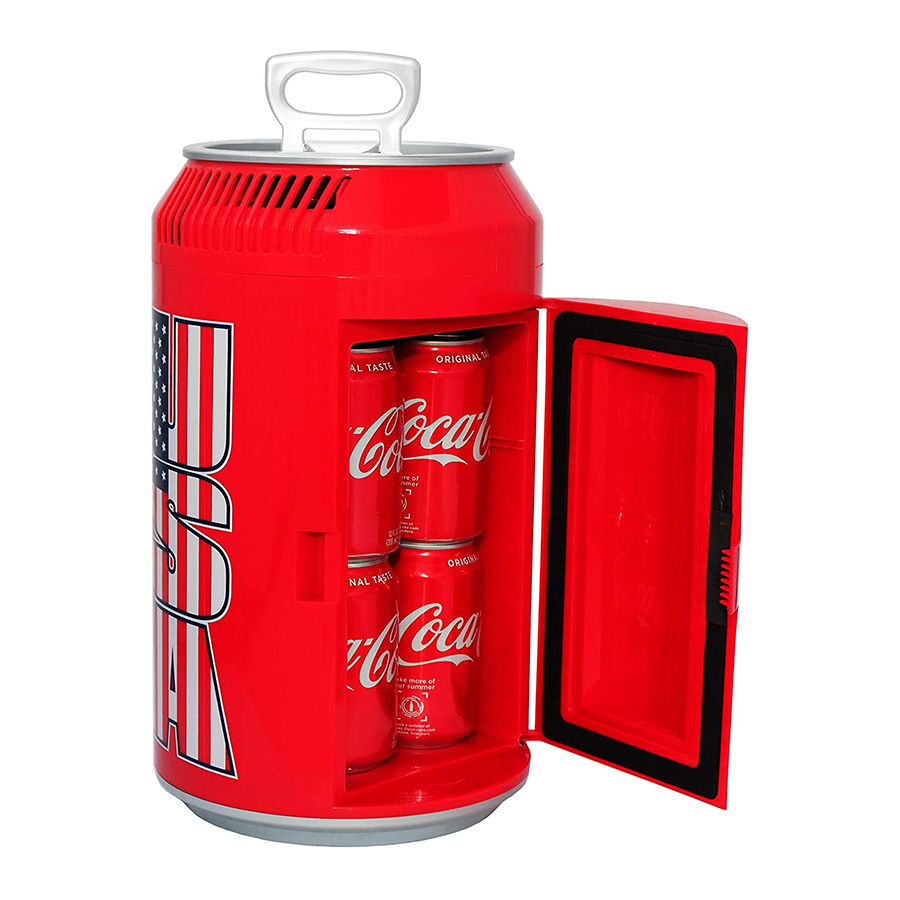 If He Likes Wine – Scorpion Wine Decanter
Wine without being decanted is as incomplete as your man without you. If you man has a knack for wines, the Scorpion Wine Decanter will make sure that he gets his wine the way he likes it. Add beauty to his wine cabinet and flavor to his wine with this unique gift.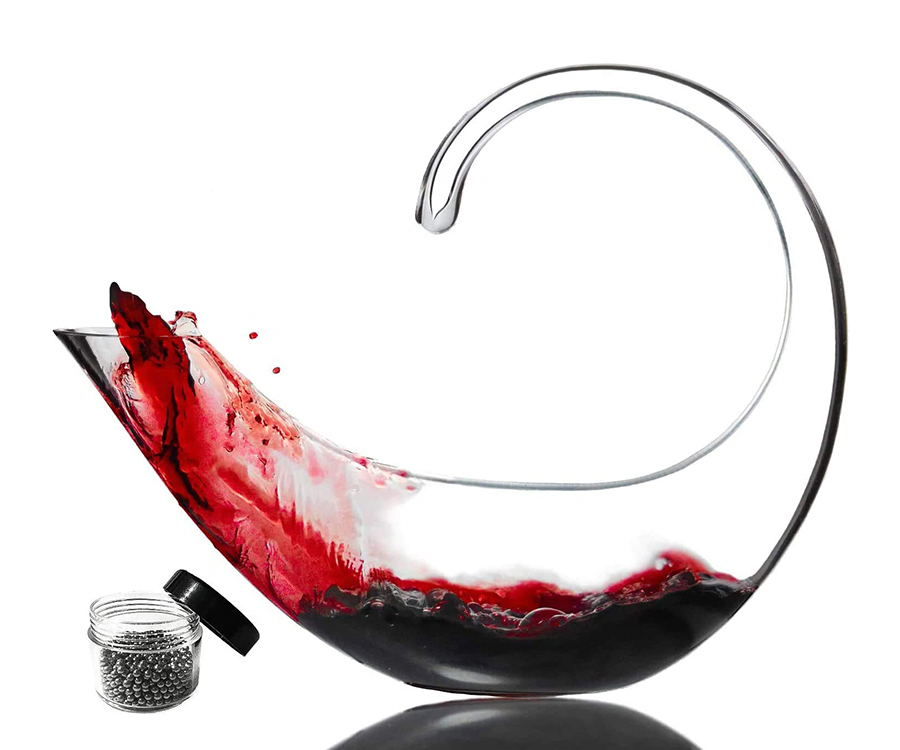 If he Has a Beard – Creative Rechargeable Beard Trimmer
Does your man sport a beard? A great milestone celebration gift would be a creative rechargeable beard trimmer. Ditch the basics and give him something that is cool, creative, and useful at the same time. With adjustable clippers, you can make sure that his signature style is effortlessly maintained.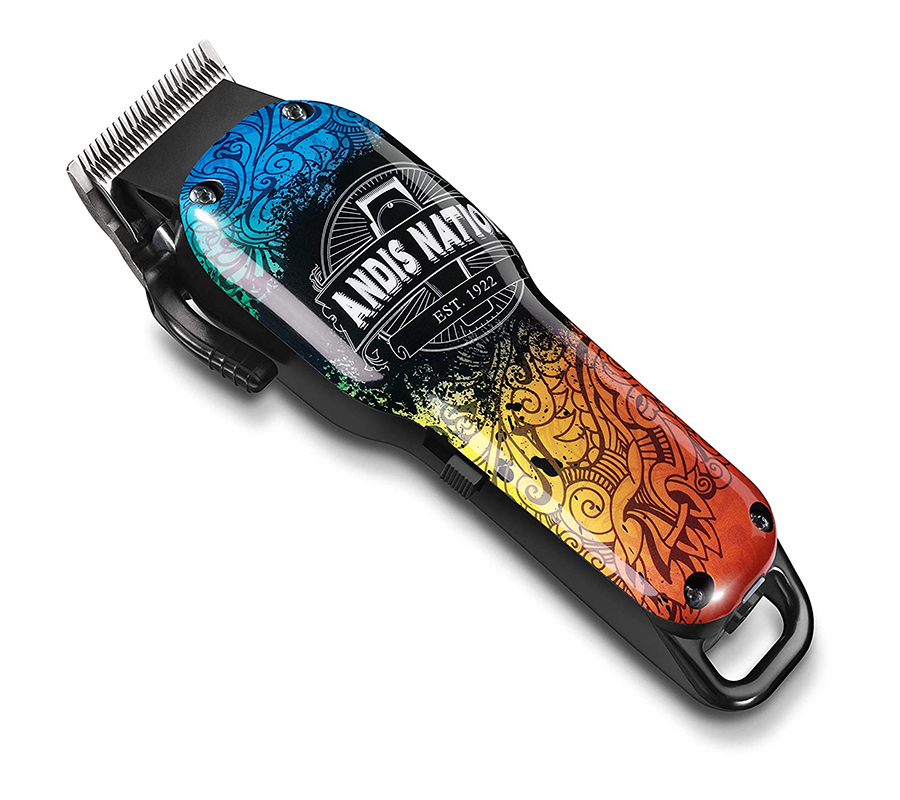 If He Likes Bikes – Lumos Smart Bike Helmet
The man who is a fitness enthusiast and goes for biking often would be happy with a smart bike helmet. The Lumos Smart Bike Helmet would keep him safe and stylish. Sufficient battery life and Bluetooth connectivity make it any man's favorite.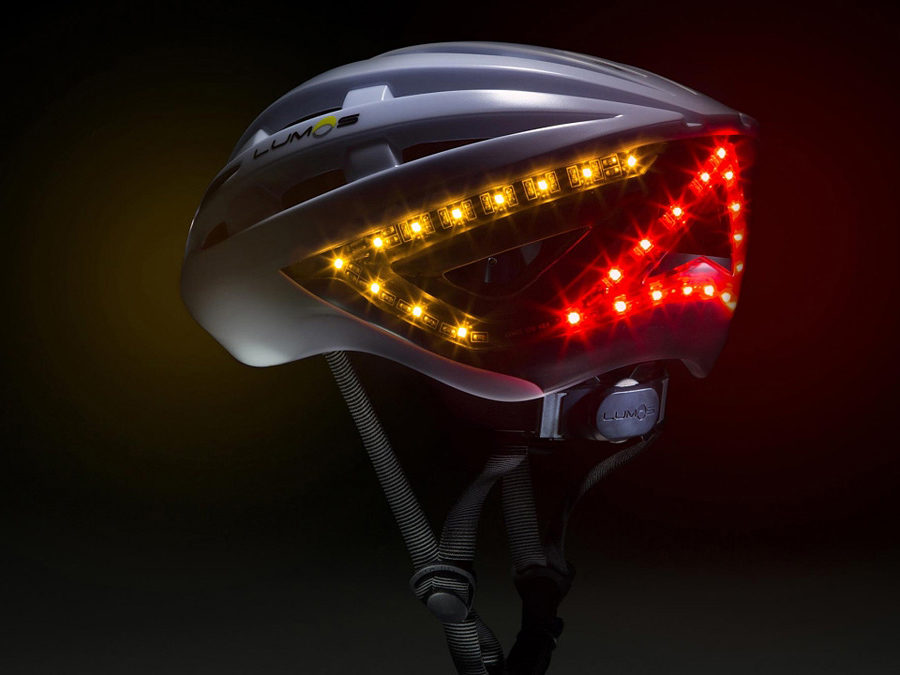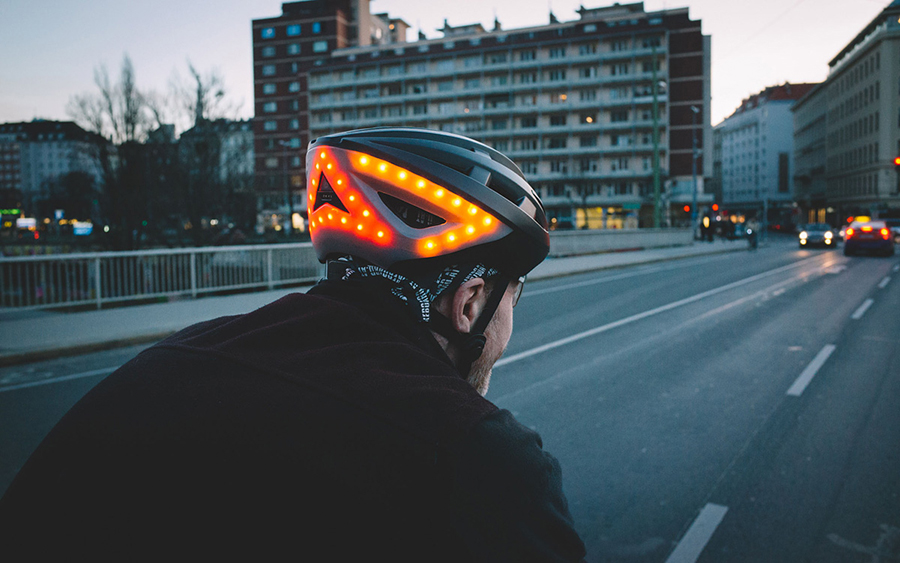 If He Likes Games – Programmable MMO Gaming Mouse
If your partner's love for MMO gaming never fades, your yearly anniversary gifts can be something that aids his gaming experience. A programmable MMO gaming mouse would make sure he wins big in the games he plays and you win his heart all over again.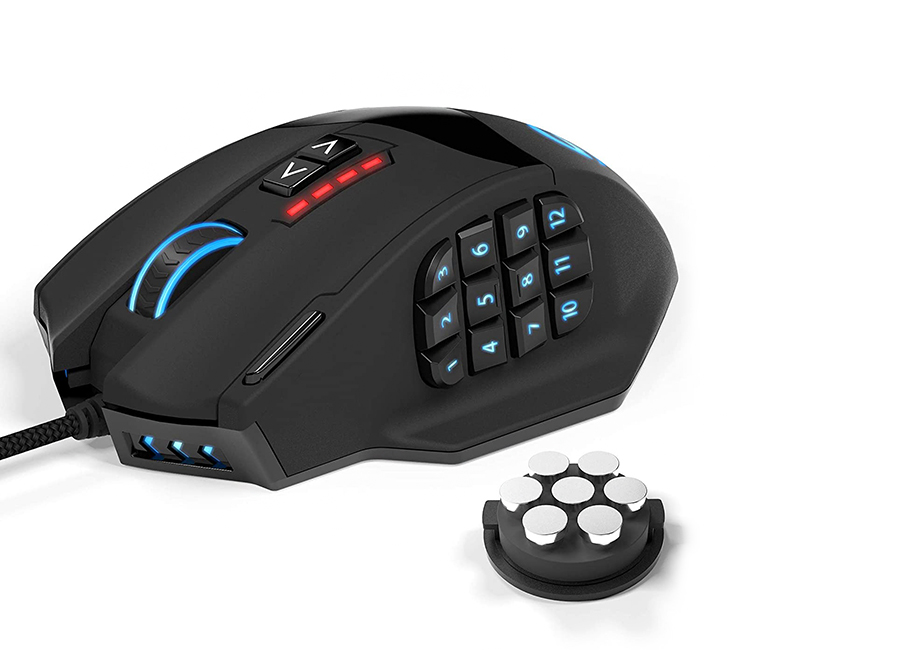 If He is an Avid Traveler – Creative Cork Globe
For the man overpowered with wanderlust, a creative cork globe would be the perfect pick. You can either make your man remember all the fun trips he has been to or you could set some travel goals together. With this welcome addition to your partner's table, the avid traveler in him will be happy for sure.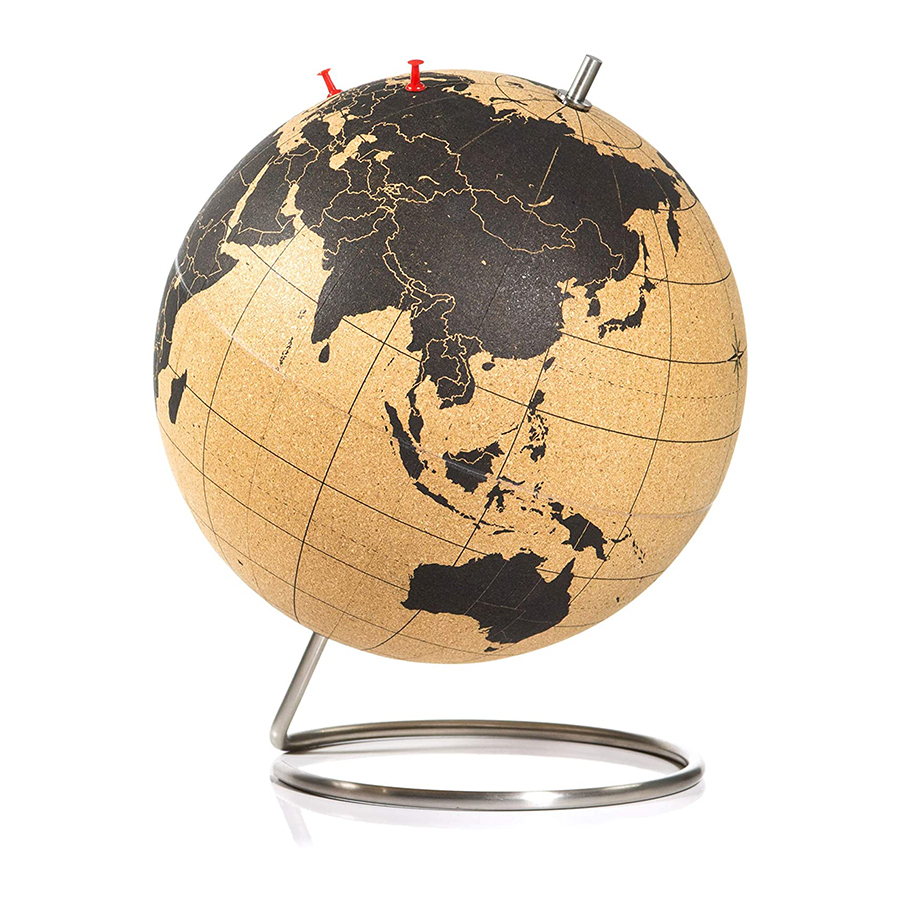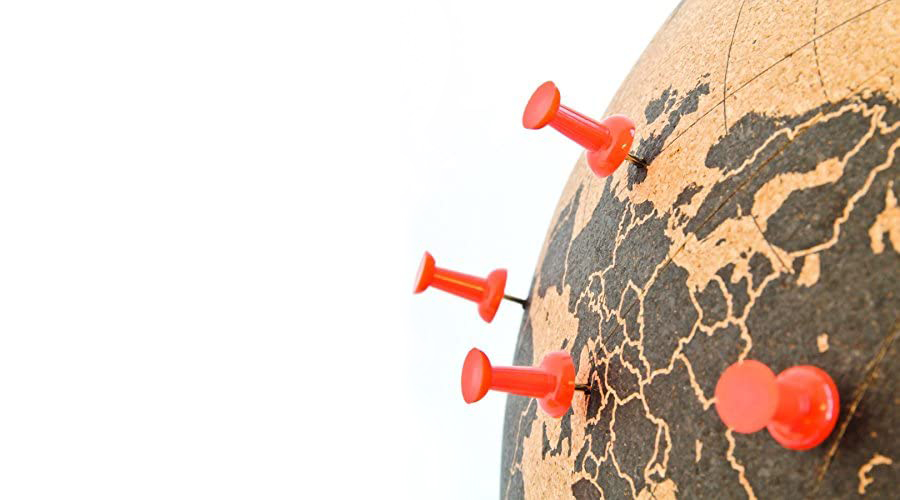 If He Likes Photography – Camera Zoom Lens Mug
Does your man like capturing beauty with his camera lens? This anniversary, you can surprise him with a coffee mug that is the exact replica of a camera zoom lens. Whenever he will take a sip from the mug, he will be reminded of his love for photography.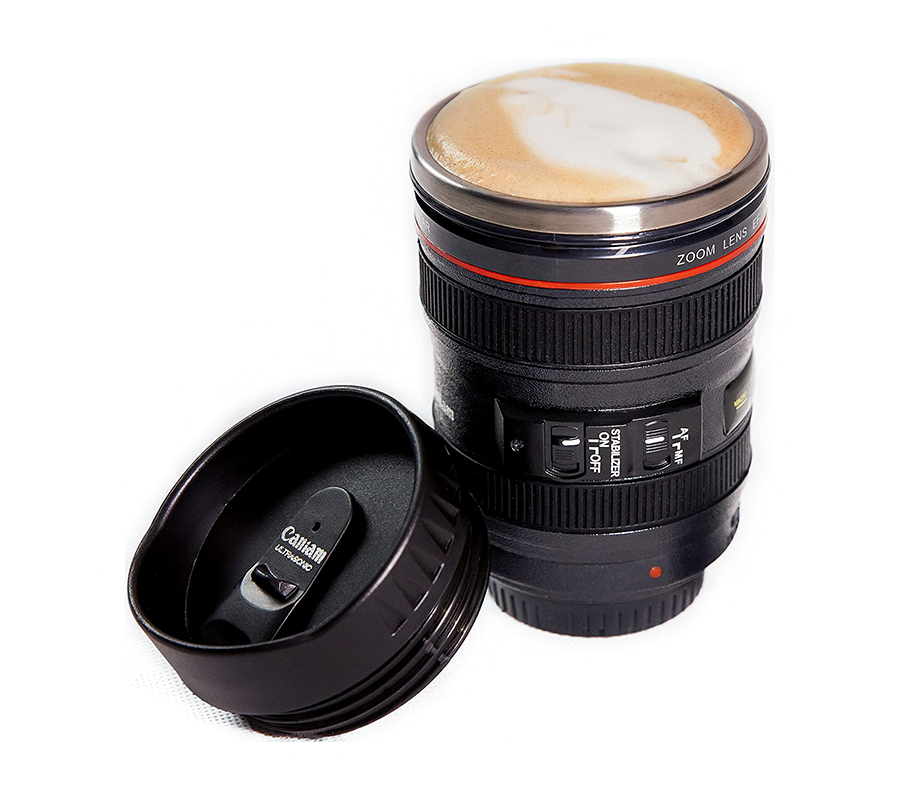 If He Prefers Useful Gifts – Multifunctional Tactical Pen
For the no-nonsense guy, a useful gift that keeps him safe and comes in handy in need would be the best bet. A multifunctional tactical pen that comes with a glass breaker, fire starters, bottle opener, and other handy attachments, and you can surprise your man for sure with a smart, stylish and useful gift.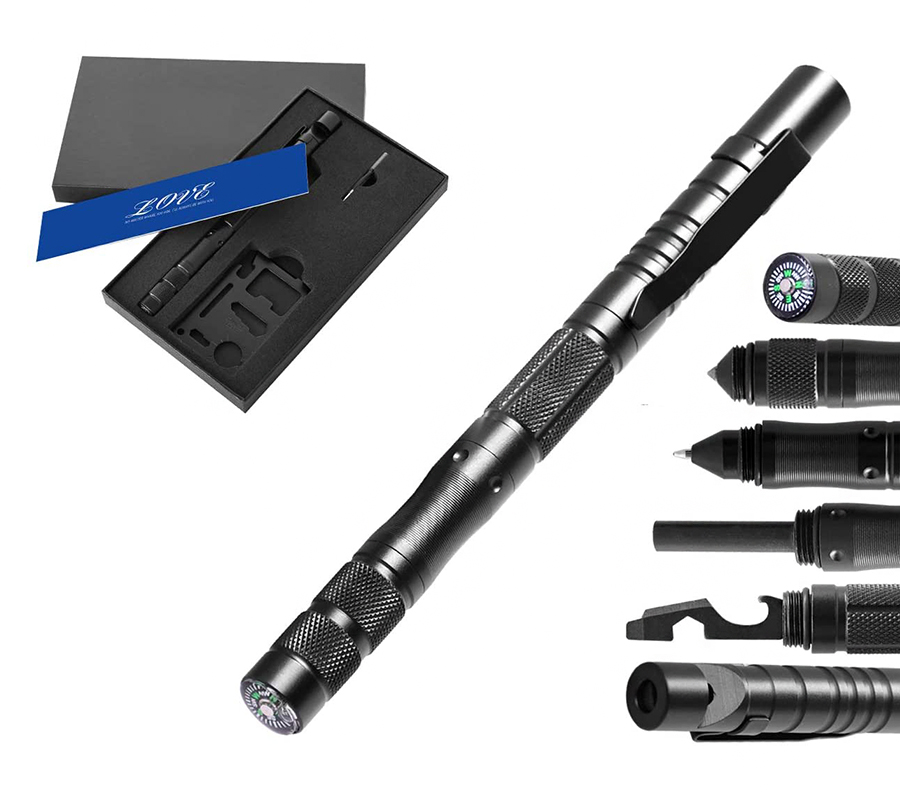 If he drinks strong alcohol – Personalized Flask Set
If your partner is someone who likes his alcohol strong, a personalized flask set would be a gift he would appreciate. A laser engraved message telling him how much you love him would make it all the more special and the gift would become his priceless possession.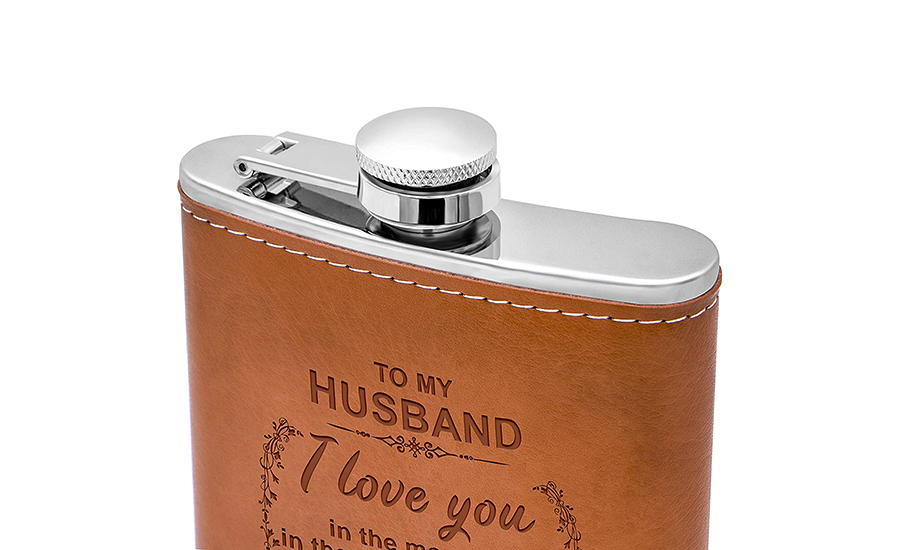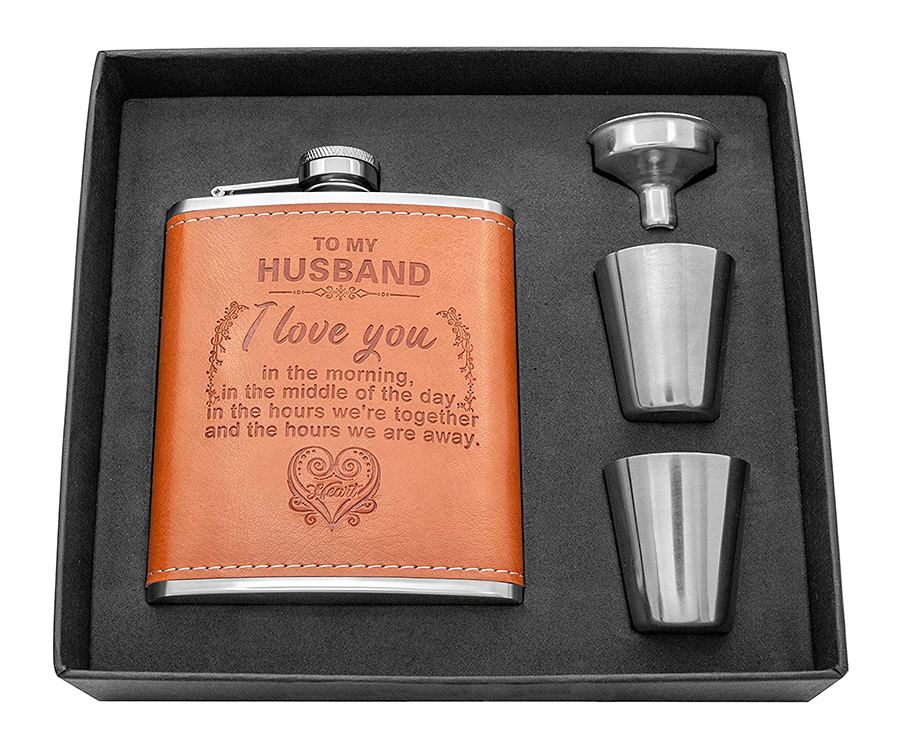 If he doesn't drink at all – Flask Shaped Bluetooth Stereo Speaker
BAE doesn't drink at all? Well, a great anniversary gift could be a flask-shaped Bluetooth stereo speaker. Functional, classy, loaded with cool features, this is what your man will cherish forever. The flask shape gives the speakers a novelty look and will make your man happy.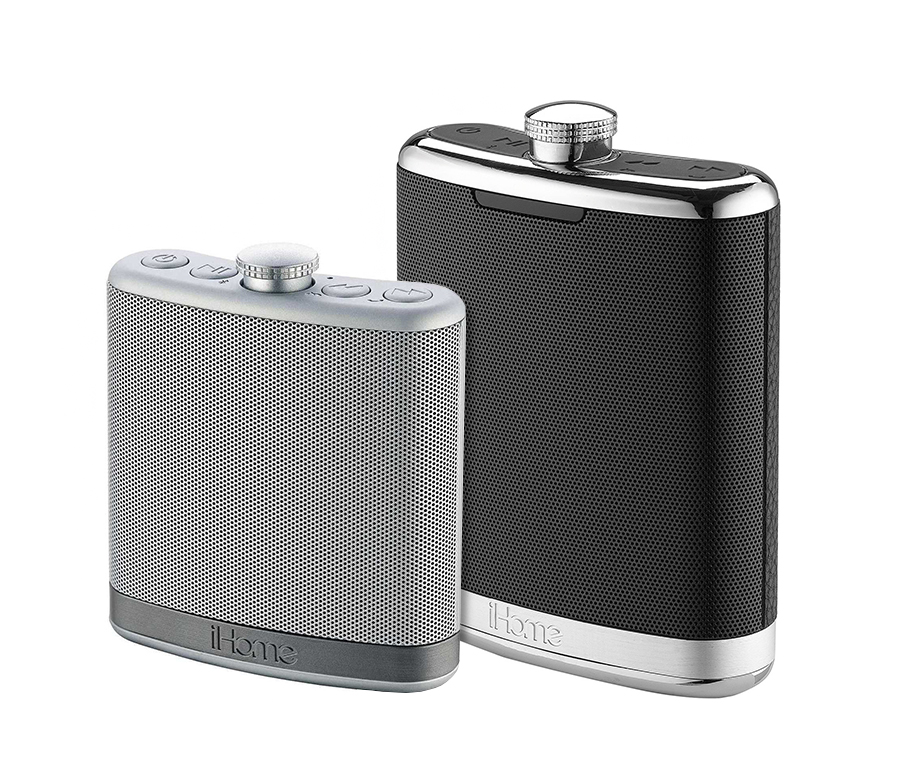 If he is for an active lifestyle – Waterproof Bluetooth Wrist Speaker
For the man who is always on the go, and never stops, waterproof wrist speakers would be a useful anniversary gift. These Bluetooth speakers wouldn't lose his side. Water and shockproof, the speakers that come with good battery life and additional features like hands-free calling, would perfectly complement your man's active lifestyle.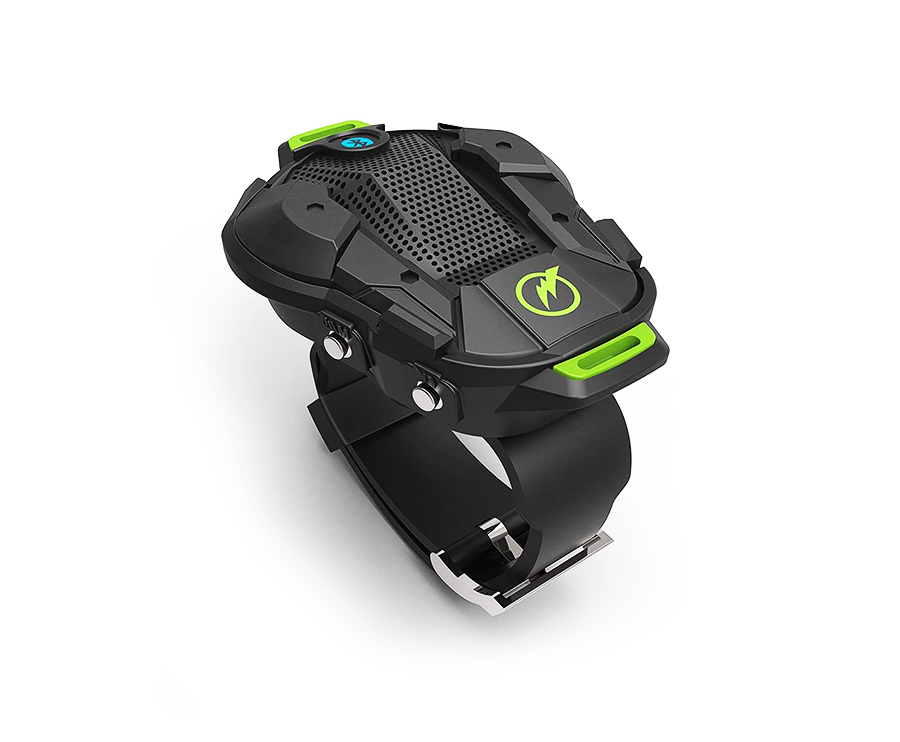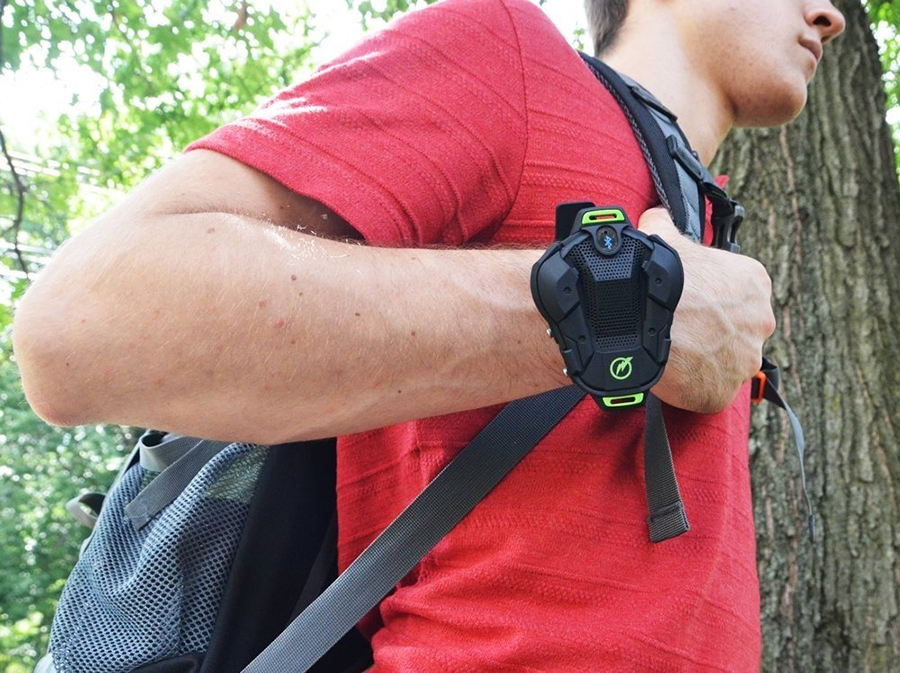 If he likes to watch movies – Scratch Off Movie Poster: 650 Films for The Last 50 Years
If the cinema fanatic in him needs to be pleased, the perfect milestone marking gift would be a scratch-off movie poster. With a collection of 650 films of the last 50 years, you will have all the classics, and your man's binge-watch bucket list will be ready.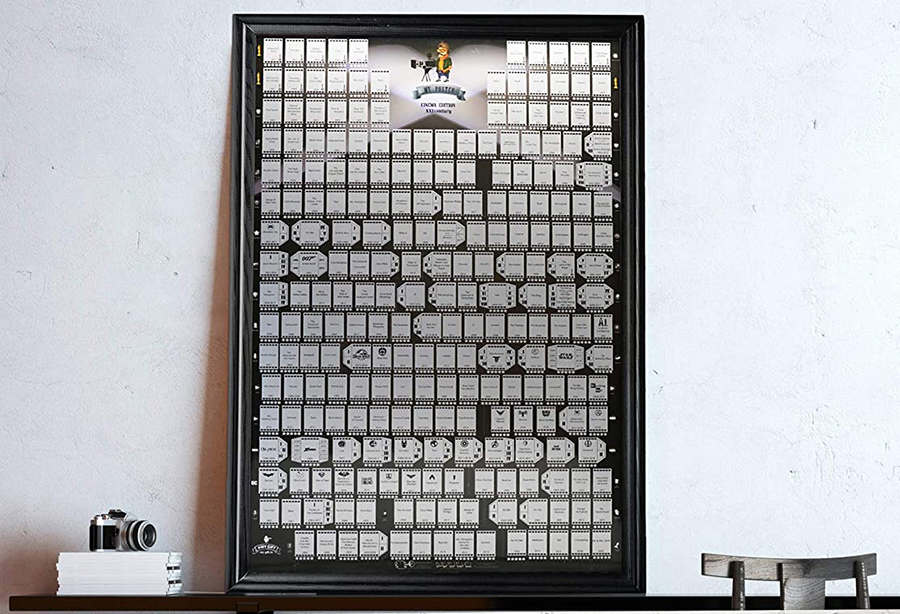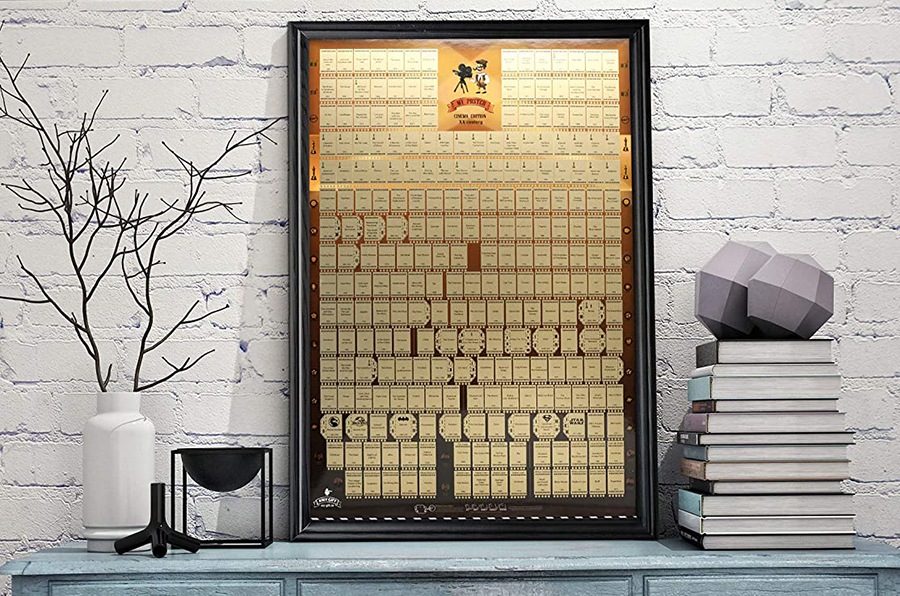 If he would like to go back in time – Retro Pocket LCD Games
Does your man keep reminiscing the good old days of arcade gaming? Bring back the little child in him, and remind him of the old times, with retro pocket LCD games. With over 150 games included, kick out boredom and say hello to fun playtimes.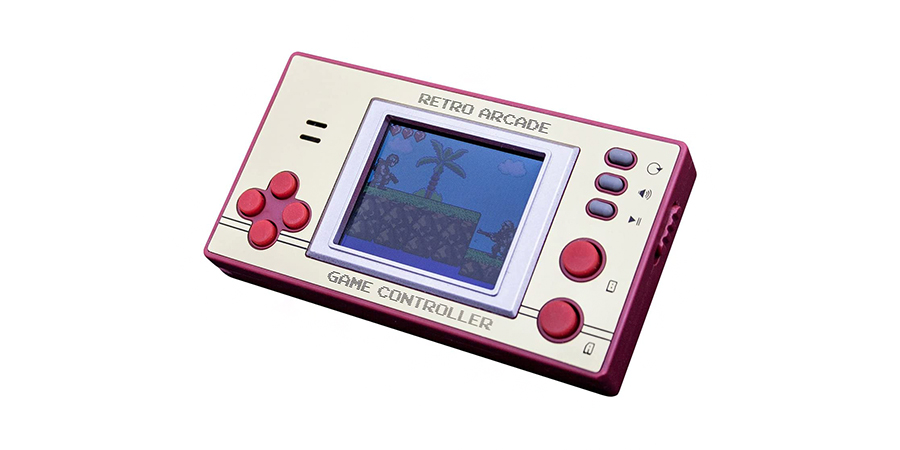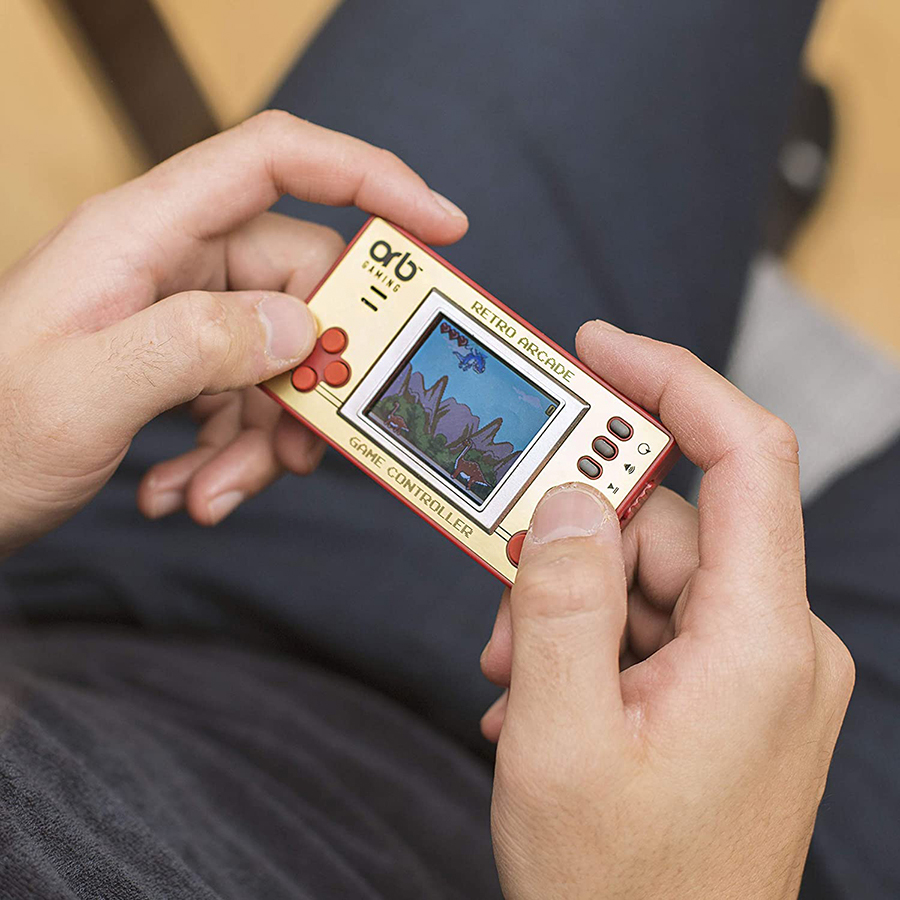 If he is a Star Wars fans – Star Wars Origami
Origami isn't just for kids; if your hubby, bf, or partner is a star wars fan, he will surely have a fun time turning paper into Princess Leia and other characters from far away galaxies! Please the star wars fanatic in him on your anniversary this time.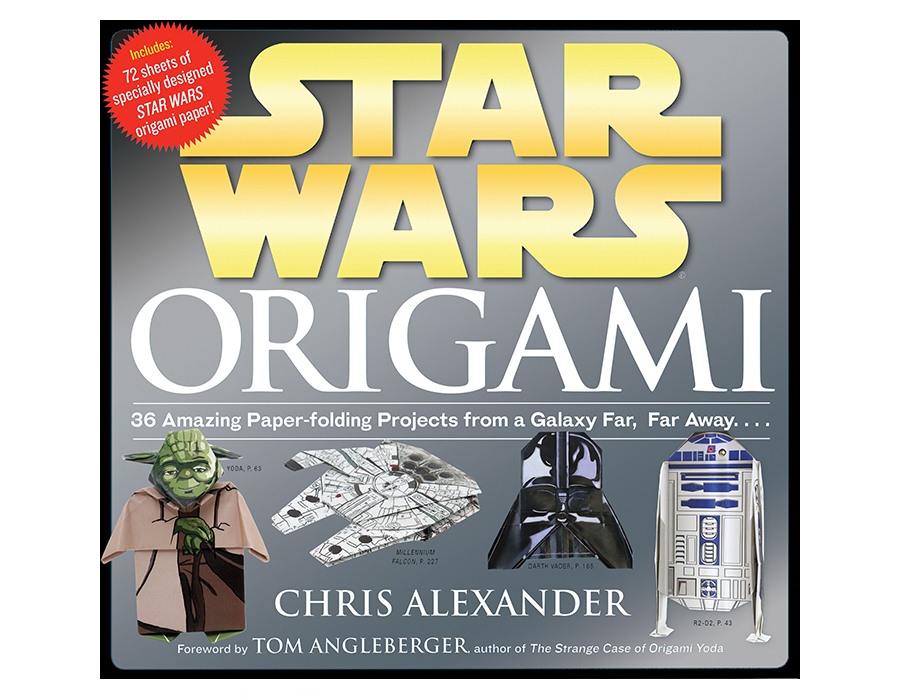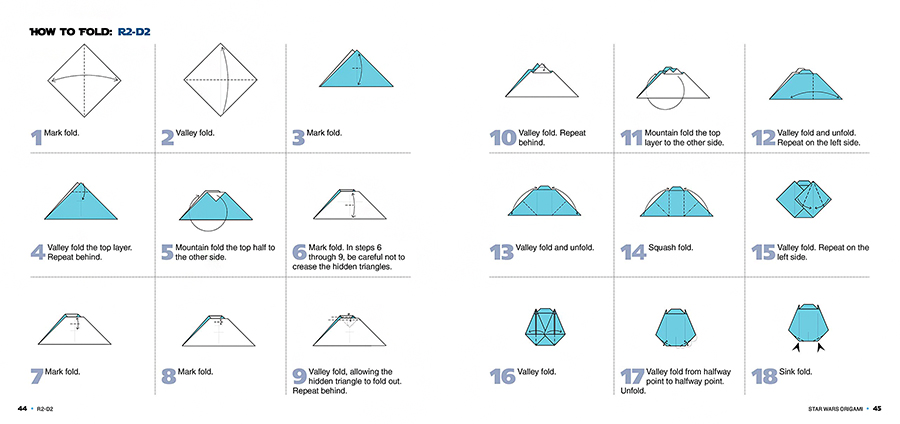 If he is an engineer – Leatherman Tread Tempo Watch
A unique anniversary gift for when your partner is an engineer would be a tread tempo watch. Unlike other watches, this one from Leatherman is a rough and tough customizable multitool timepiece, water-resistant, and a total value for money gift.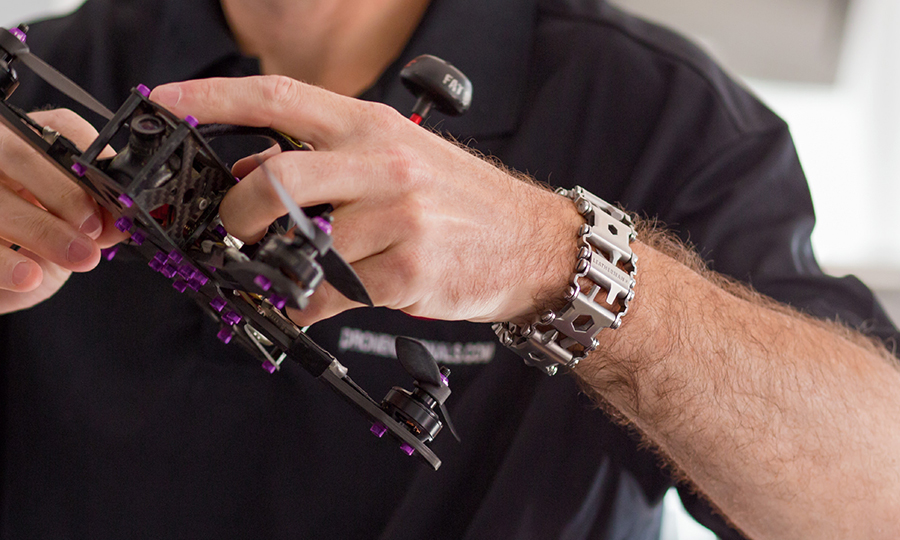 If he can't live without coffee – Portable Espresso Maker
What does your man miss the most when he is away from home? Of course, it is you, and also coffee, right? This anniversary, gift him a portable espresso maker so that he can be up and charged no matter where he is.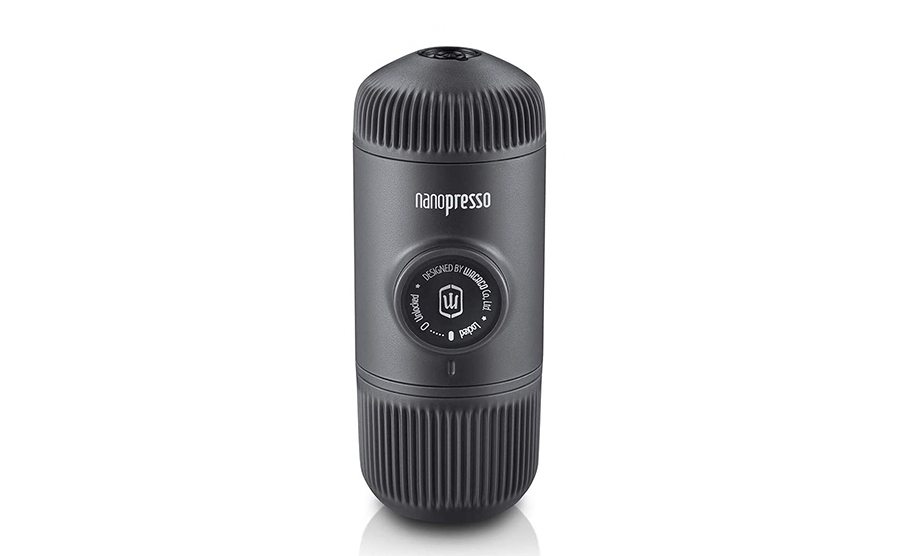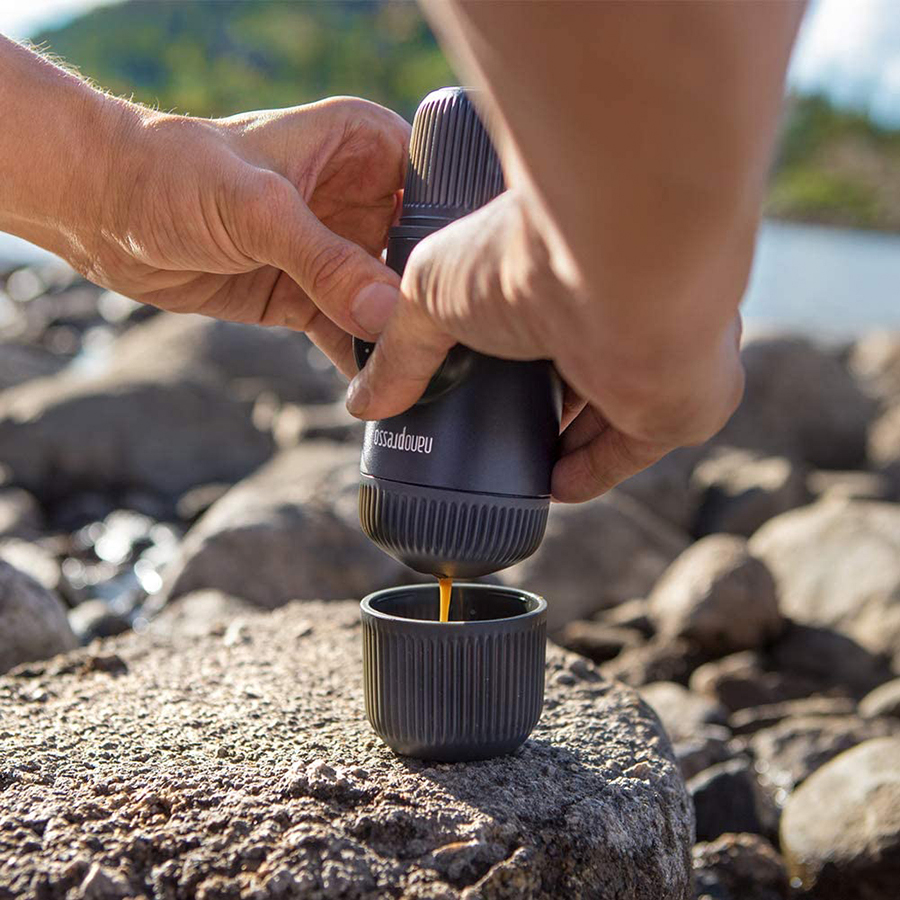 If he drives a lot – Mirror Dash Touchscreen Camera
Is the steering wheel his perfect pal? For the driving enthusiast dude, a mirror dash touchscreen camera would be a great anniversary gift! Full of function and high on utility, the camera is guaranteed to make him thank you every time he gets behind the wheel.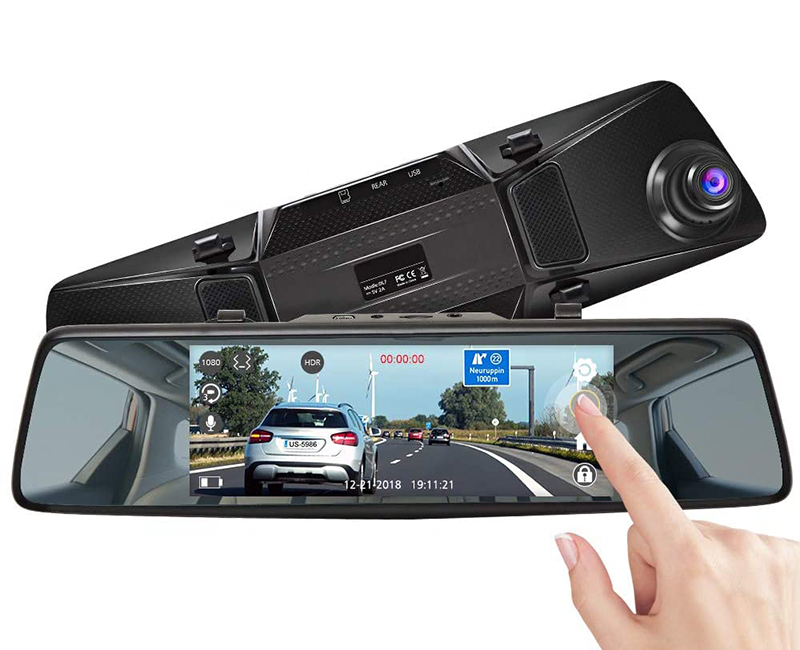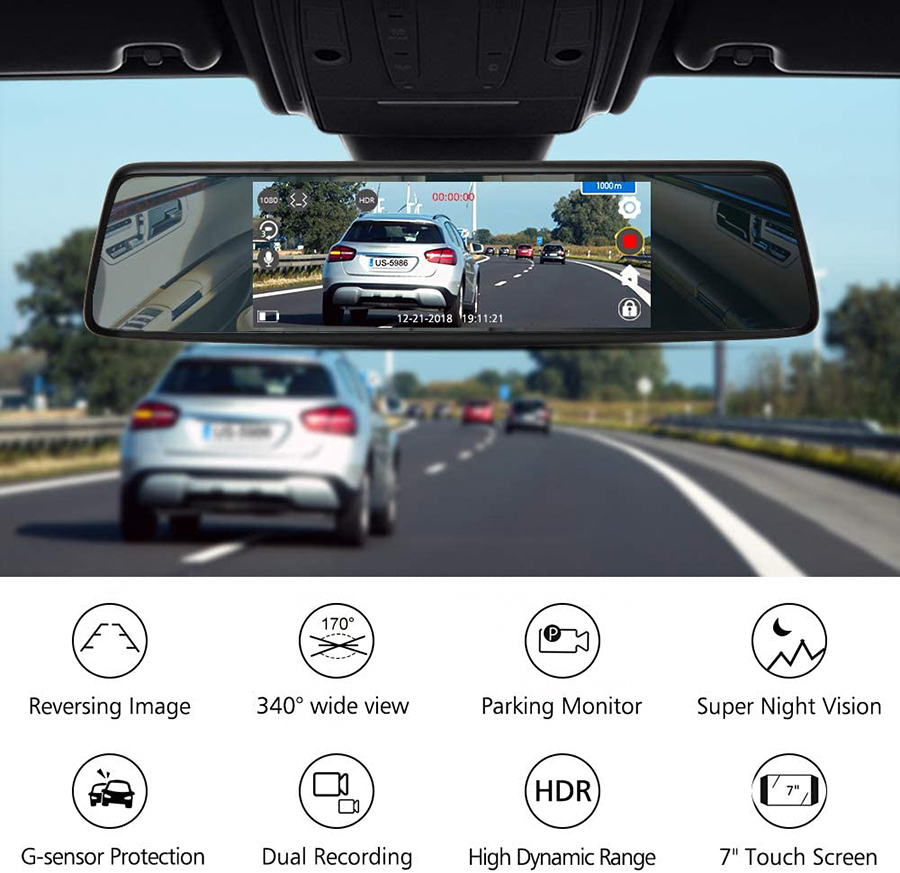 If he likes new technologies – Mini 3D Printer for Home
For the tech man, new technology is the treat he cannot refuse. Bring home a mini 3D printer this anniversary and let him print away. This fun and useful, easy to assemble gift would bring more happiness to your techie BAE that you can imagine.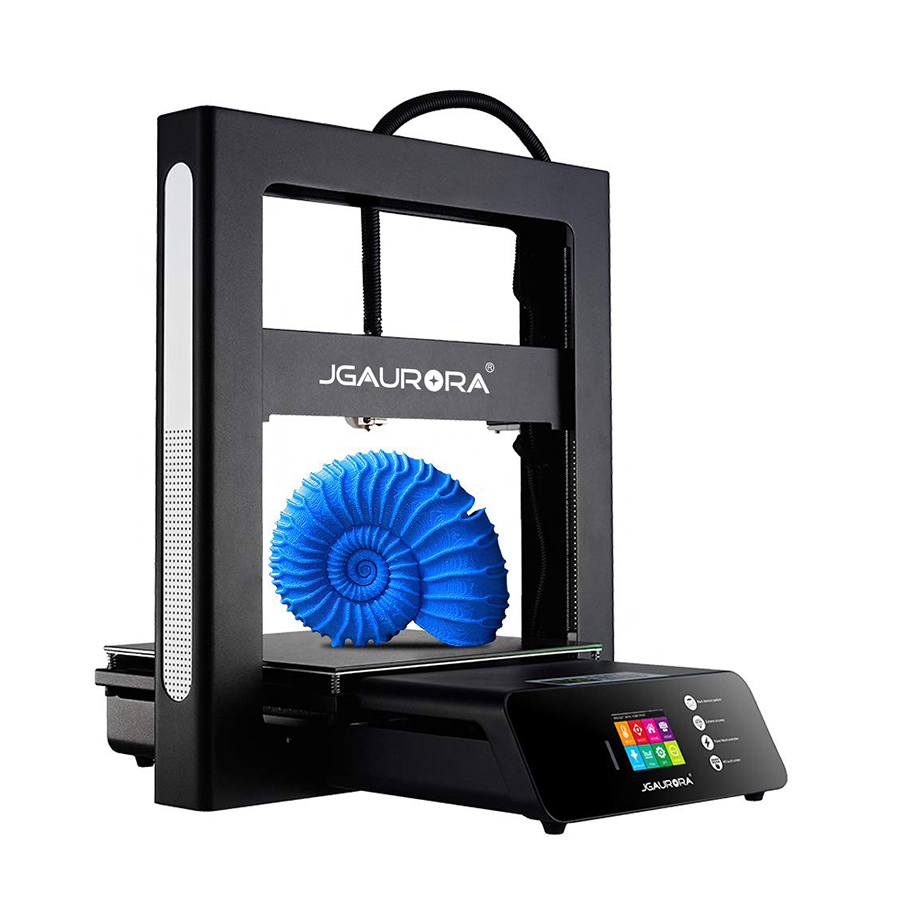 If he likes cooking – Compact Electric Indoor Grill
If you are the lucky one with a man who can cook lip-smacking dishes, surprise the MasterChef in him with a compact electric indoor grill. This anniversary, appreciate his cooking talents and make sure he can cook what his heart desires with a compact indoor grill.

If he is a Big Child – Creative Mug with Lego DIY Building Blocks
In awe of the big little child that your man is? Make sure he knows you like his childish ways with a creative and useful anniversary gift like a mug with Lego DIY building blocks. Now when he is sipping his coffee, he can build a little something too.