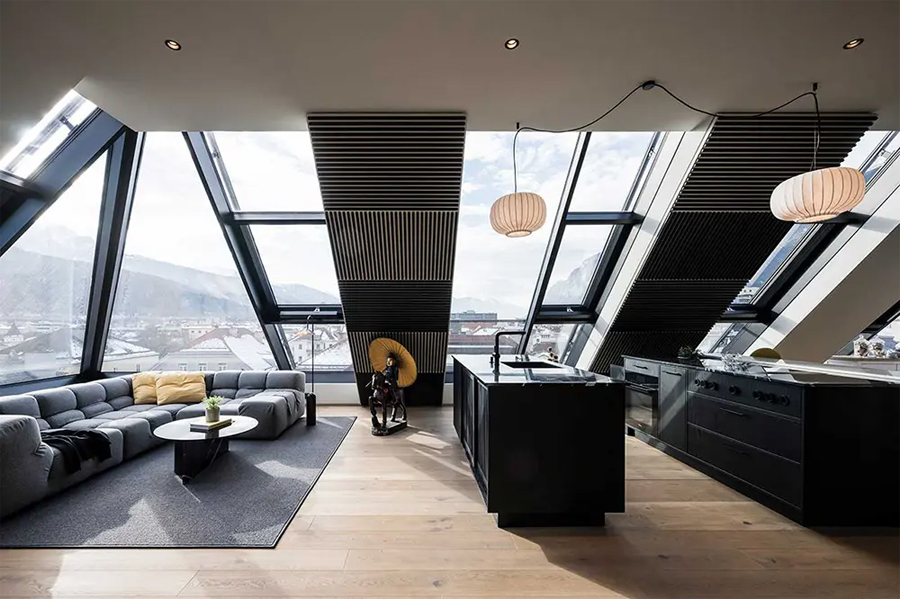 Housed in the heart of Innsbruck, Austria, Omarama – a mesmerizing attic apartment, serves as a testament to NOA's exquisite design capabilities and appreciation for diverse cultures. The residence, which was realized following the globetrotting journey of its passionate homeowner, exhibits a delightful fusion of alpine elegance and international sophistication, all while offering breathtaking views of the Alps.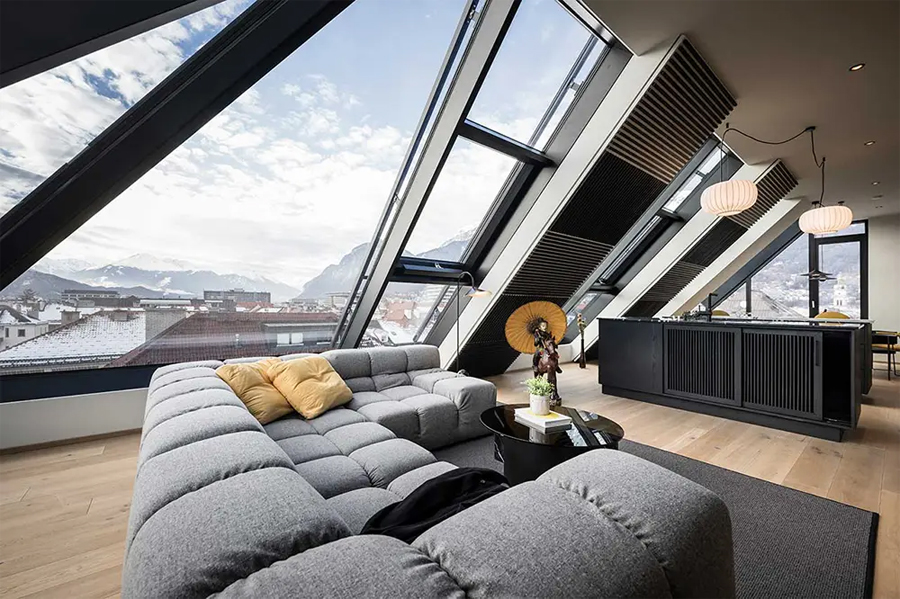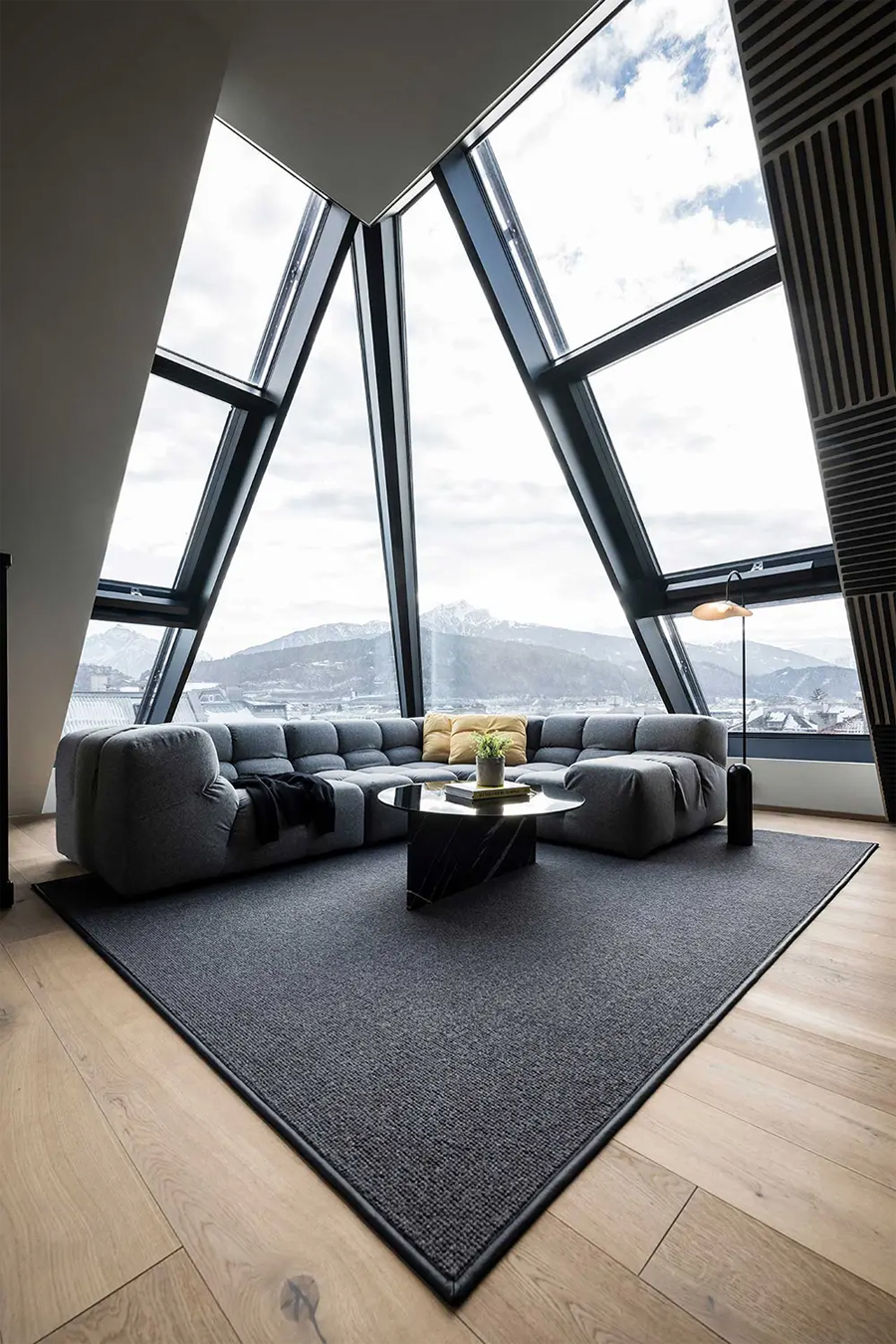 The apartment, a 135-square-meter canvas, provided ample opportunity for NOA's innovative design flair. Built on a quadrangular layout, the residence is characterized by abundant natural light, facilitated by a three-sided exposure. The spatial arrangement follows the sun's trajectory, creating a harmonious ambiance throughout the living quarters.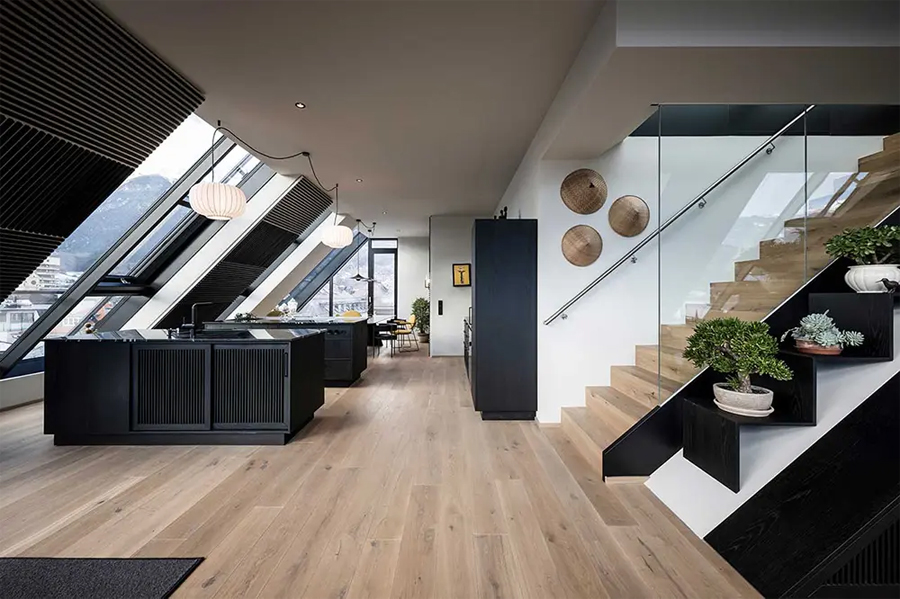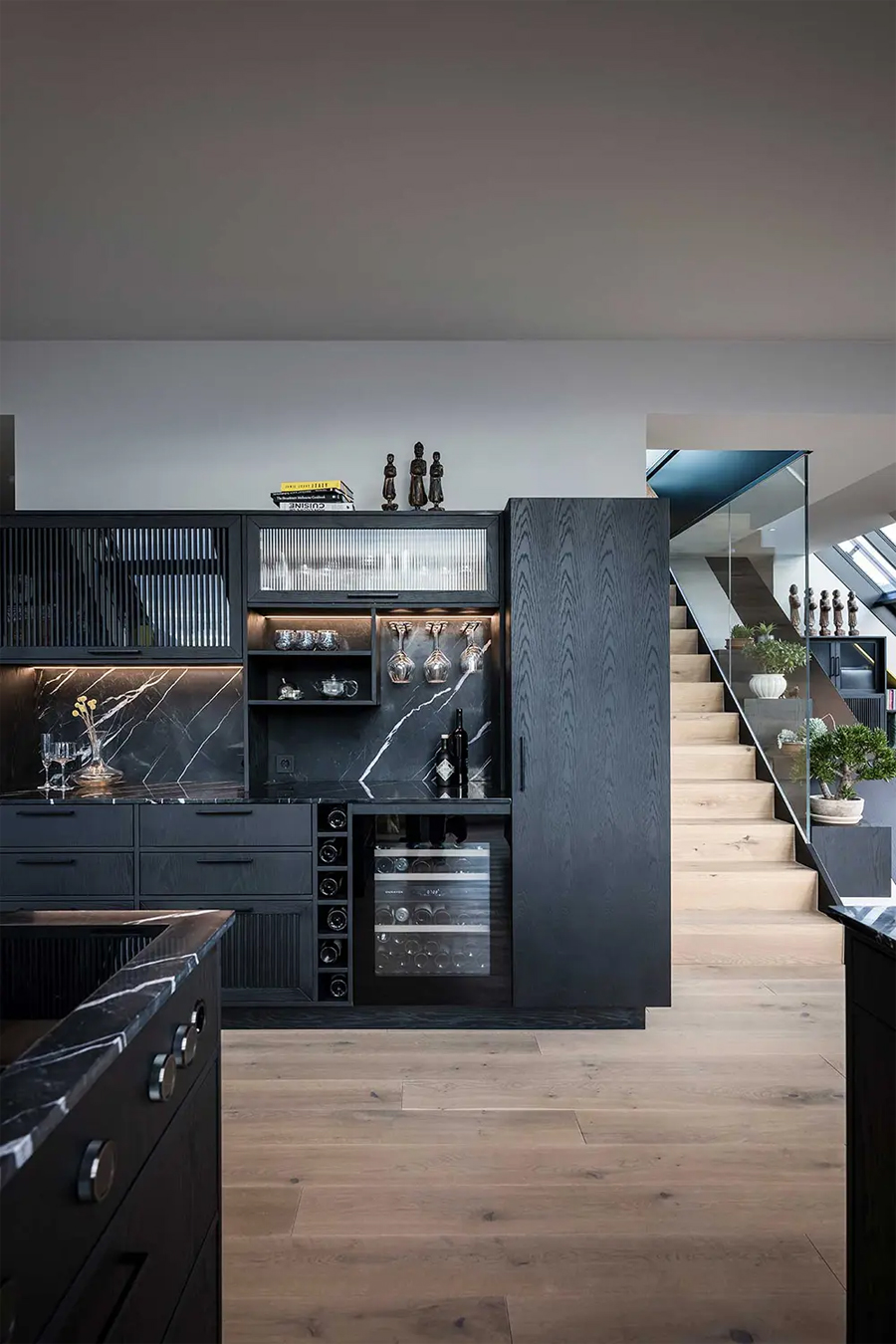 "Each of our designs unfolds a story. In this work, an additional personal aspect was brought into play, namely the memories of a life that the client carried with her. Paintings, statues, and handcrafted objects that needed to be displayed in an enhancing setting," explains NOA founder, Lukas Rungger.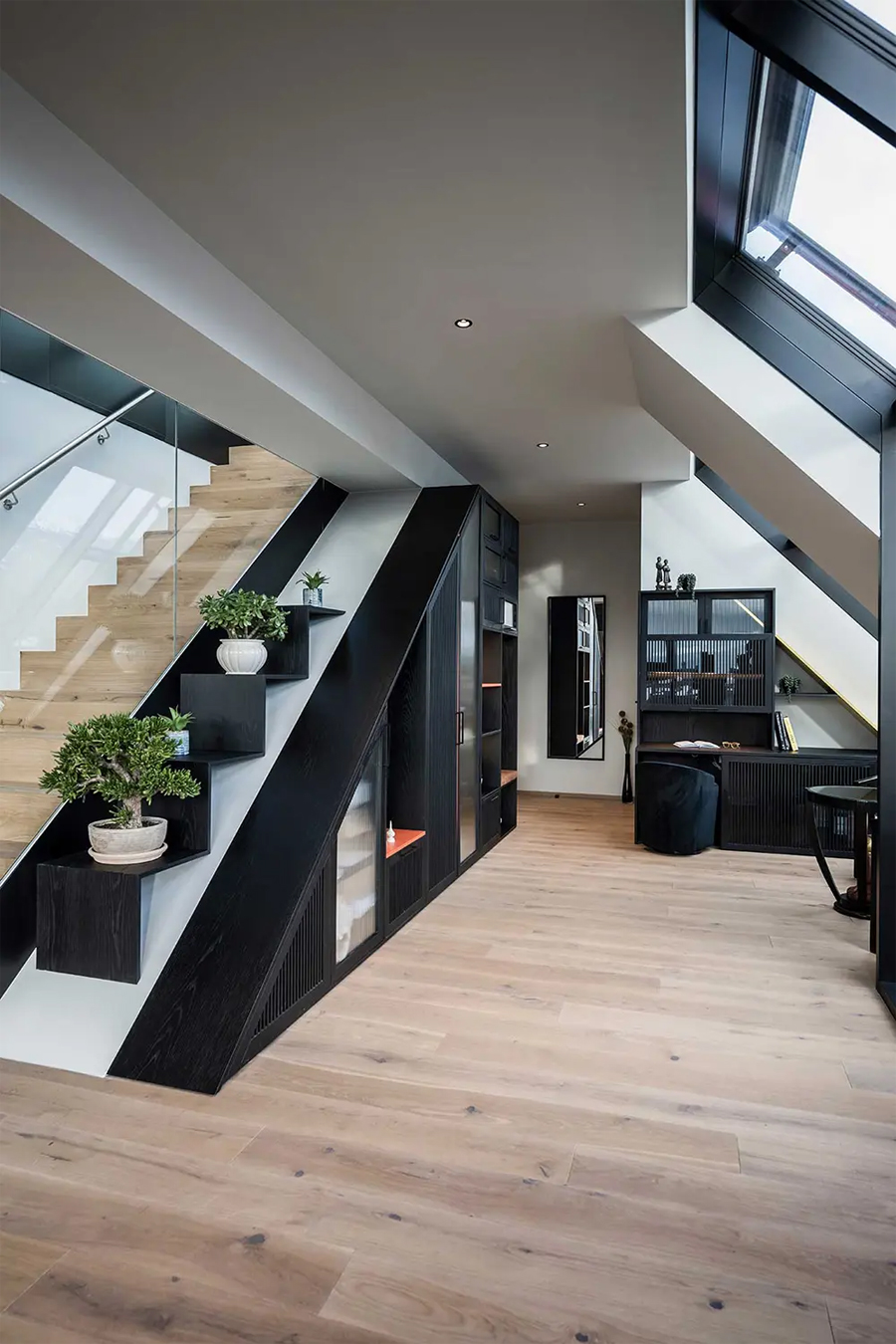 A standout feature in the living area is the Tufty-Time sectional sofa by B&B Italia. Seamlessly merging design elements from different cultures, the space is transformed into a cozy sanctuary, invoking the homeowner's cherished memories.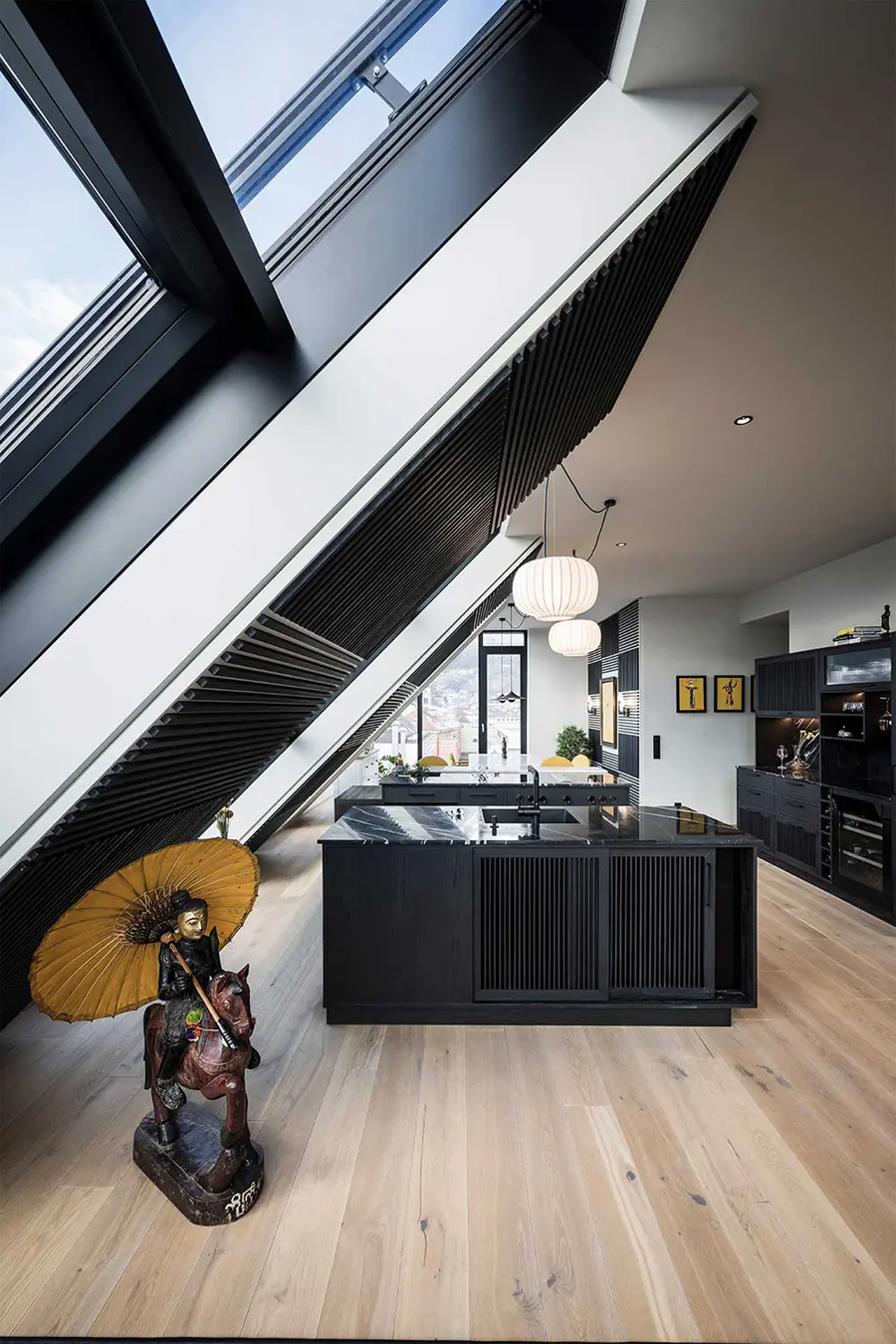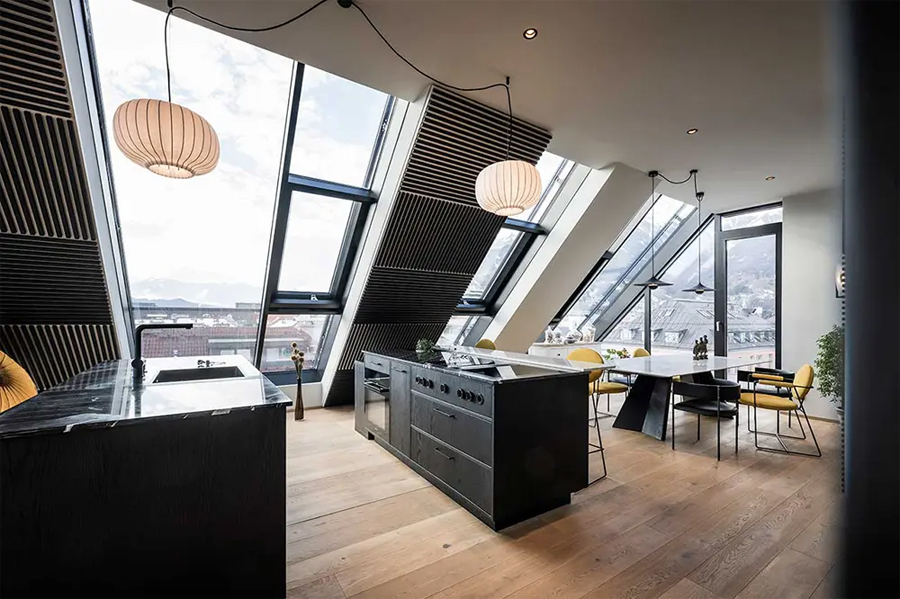 Omarama's design, which is predominantly monochromatic, is accentuated by vibrant splashes of saffron yellow – a tribute to the concept of light. The apartment's moniker, derived from the Māori language, reflects the homeowner's connection to New Zealand's indigenous people. Dark elements, such as black quartzite, painted oak, and metal, contribute to a captivating background, emphasizing the majestic Alpine views and the homeowner's curated selection of memorabilia.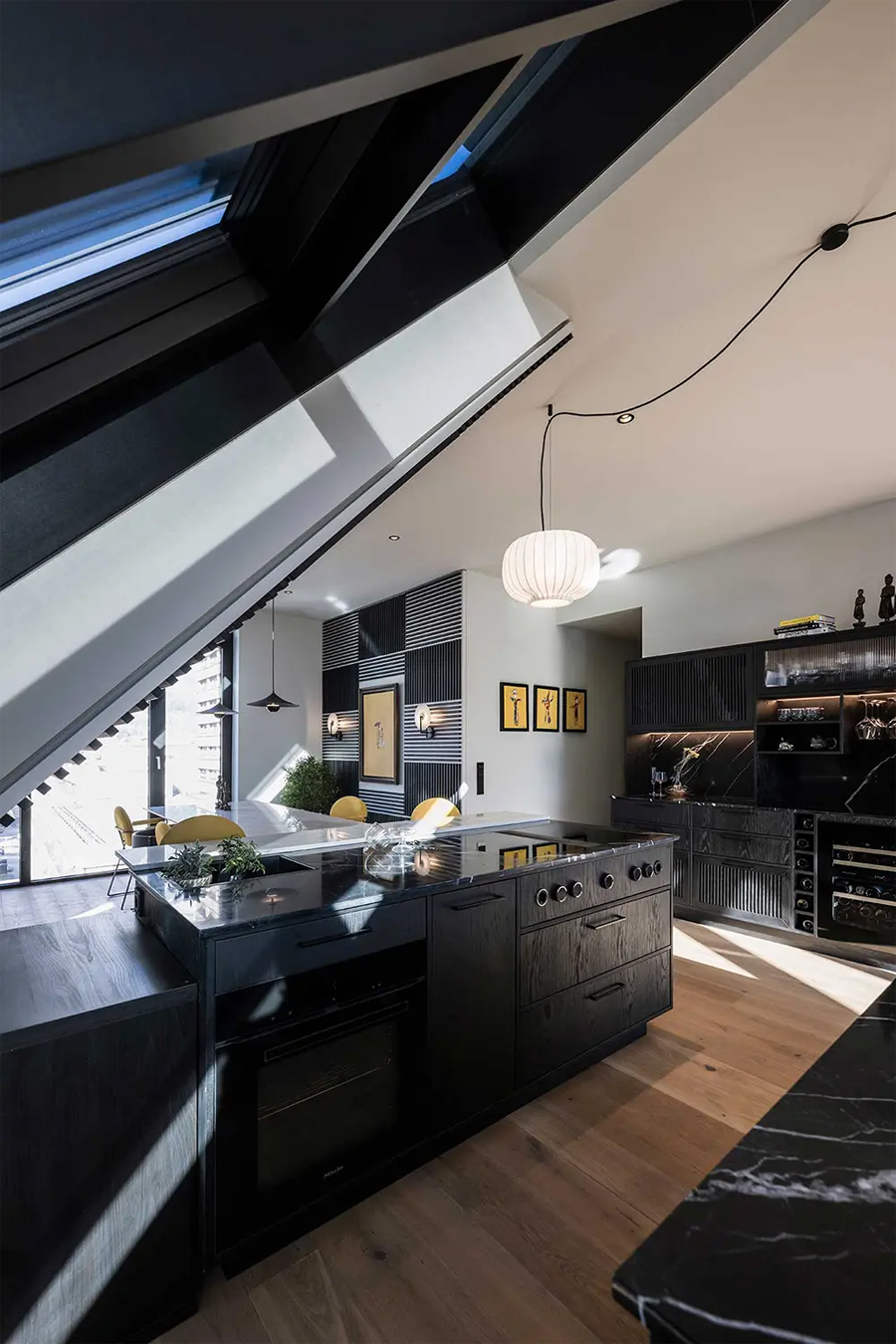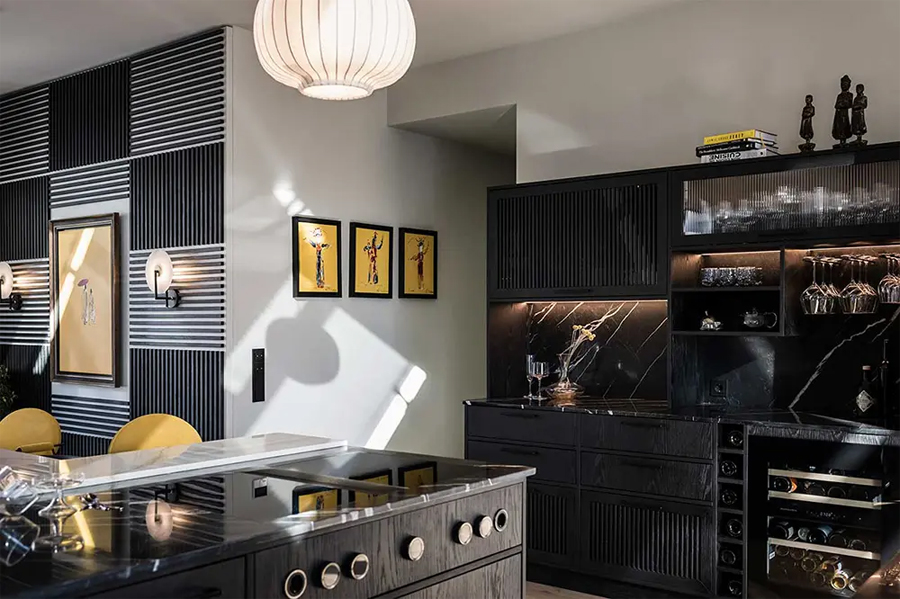 The eastern portion of the apartment houses the entryway and home office, both basking in the morning sunlight. The space is spruced up with a unique triangular bookshelf and a staircase shelf featuring select potted plants, adding a touch of greenery to the environment.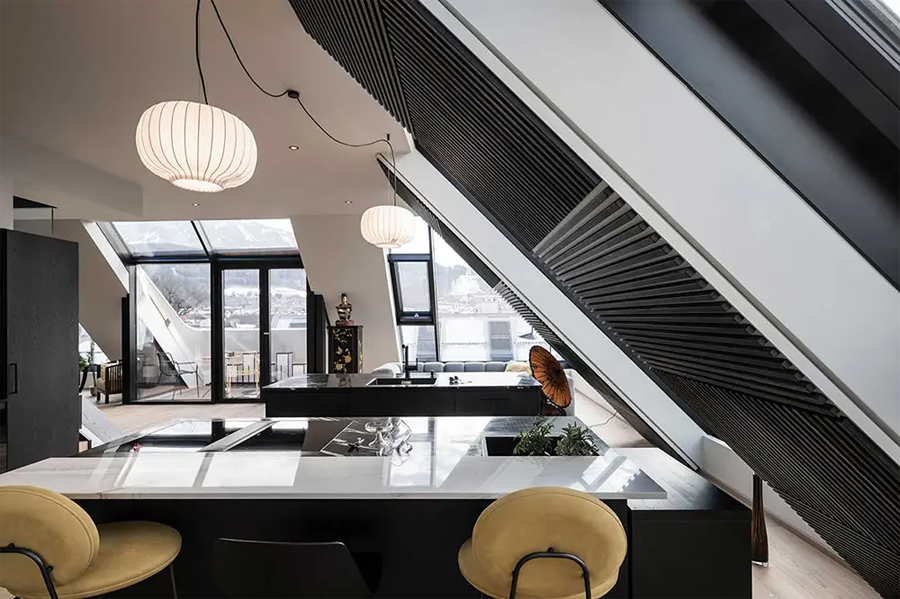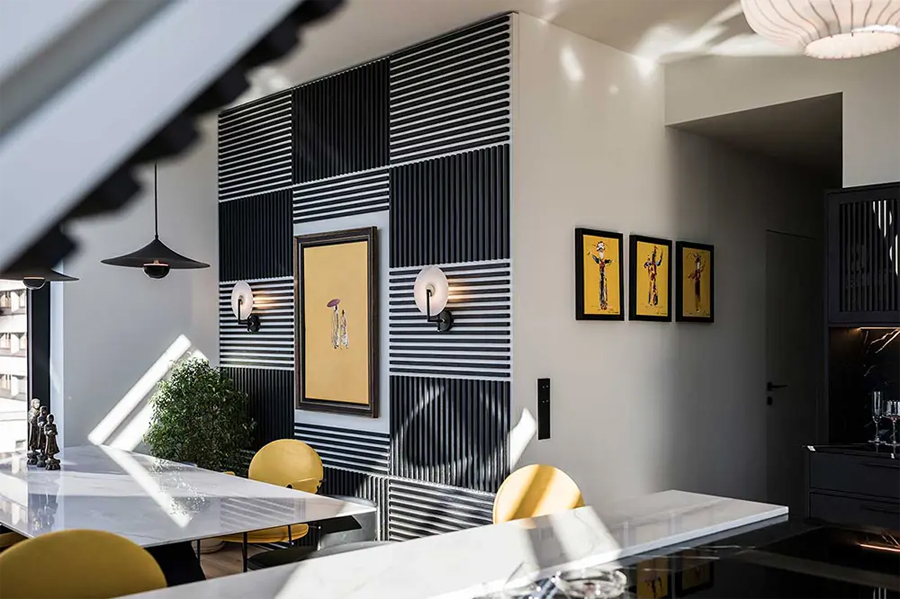 The kitchen, delineated by two sleek black islands, serves as a functional hub and a social space for guests. Hovering over each island, the white Paper Pendant rice paper lamps from Vipp offer a stark contrast against the dark surroundings. To infuse an artistic touch, black slats have been strategically positioned on two slanted walls, introducing an entrancing linear pattern.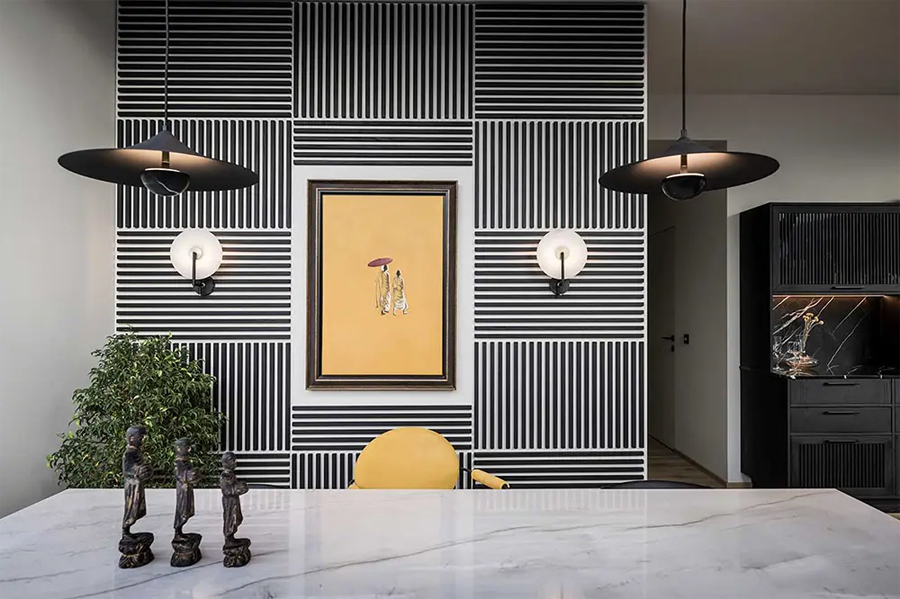 In essence, Omarama serves as a shining example of NOA's creative brilliance. The attic apartment resonates with the symbiotic harmony of design, natural beauty, and the unique narratives of its residents. ANd don't forget to check Top Luxury Buildings in Miami.