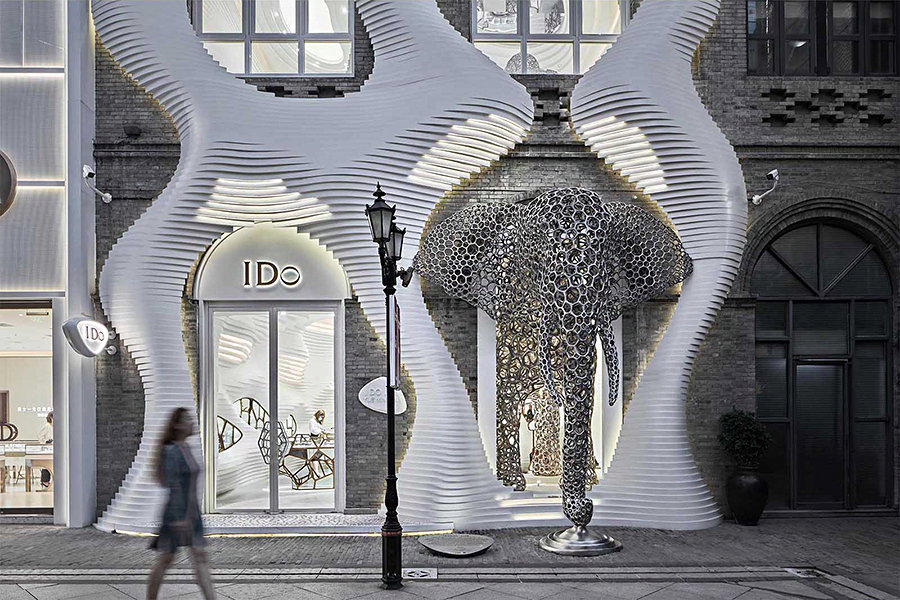 AntiStatics Architecture collaborated with artist Yue Minjun, to create a one-of-a-kind retail store design in Wuhan, China, that features sculptures on both the exterior and interior. Located on a shopping street, the facade stands out from the other stores by having a sculptural facade that's accentuated by a large elephant. The "Peaceful Elephant", a symbolic figure within Chinese and Asian culture represents a peaceful world and mature grain in society. At night, a large metal art piece of Yue Minjun's Signature laughing face is lit up on the adjacent wall.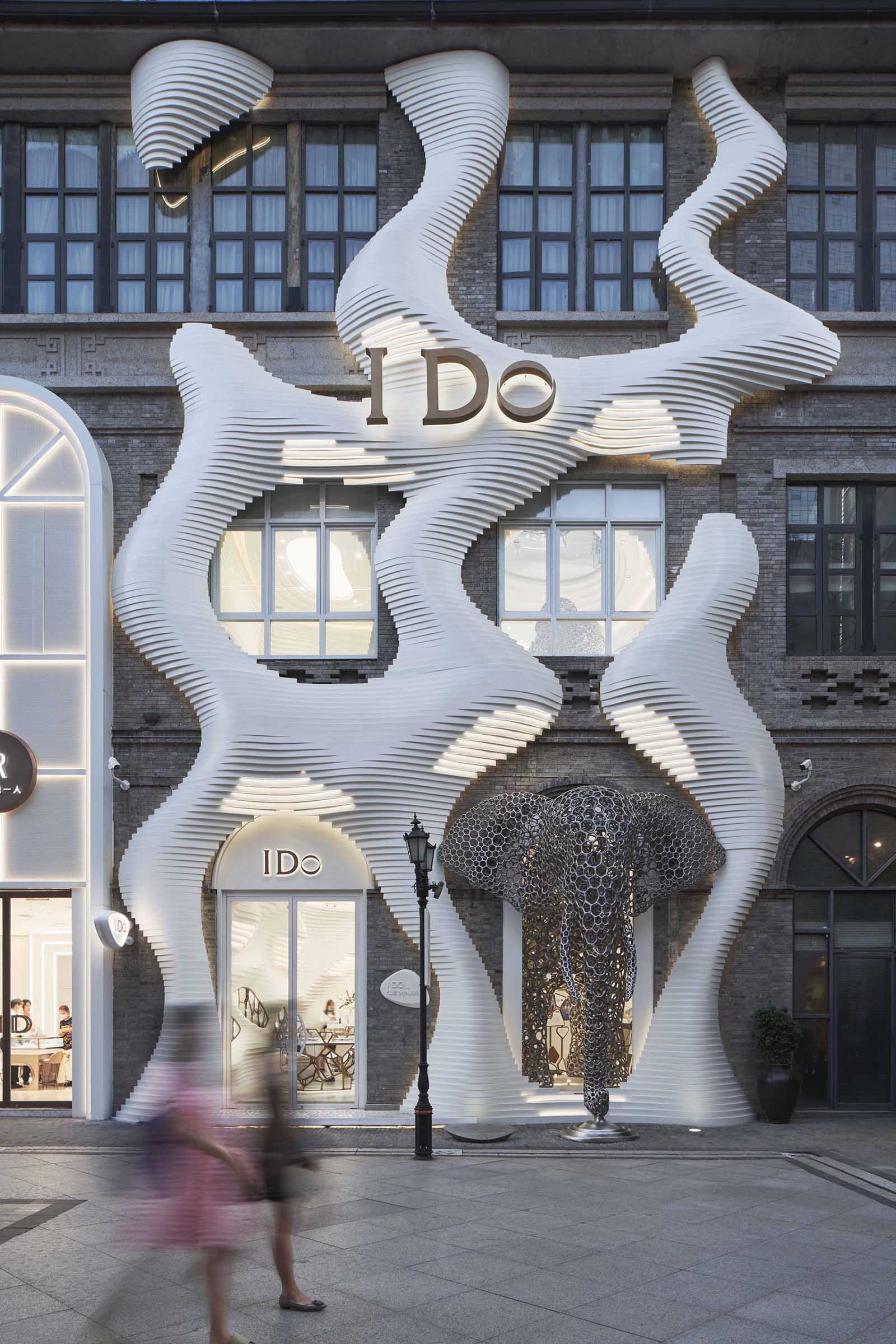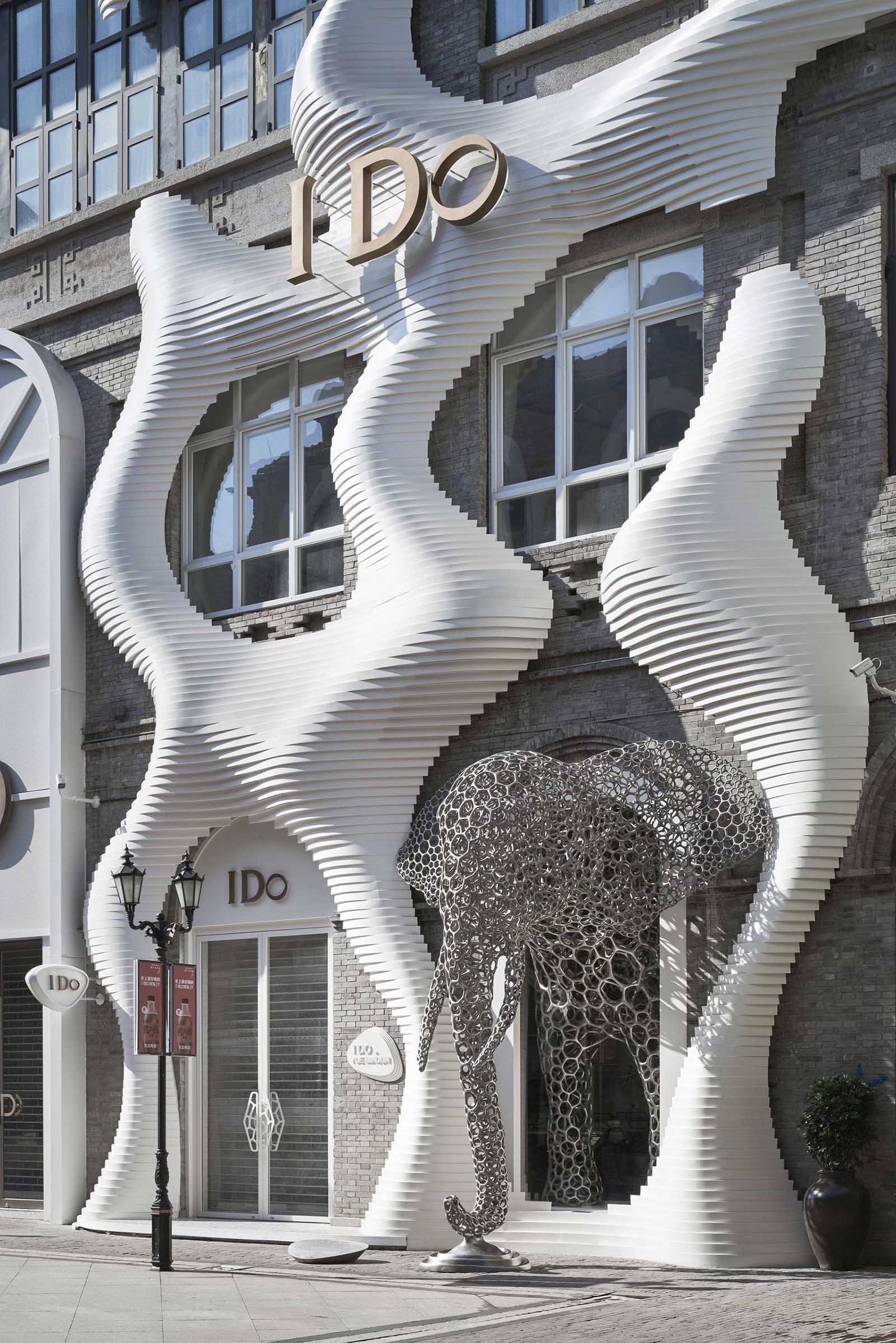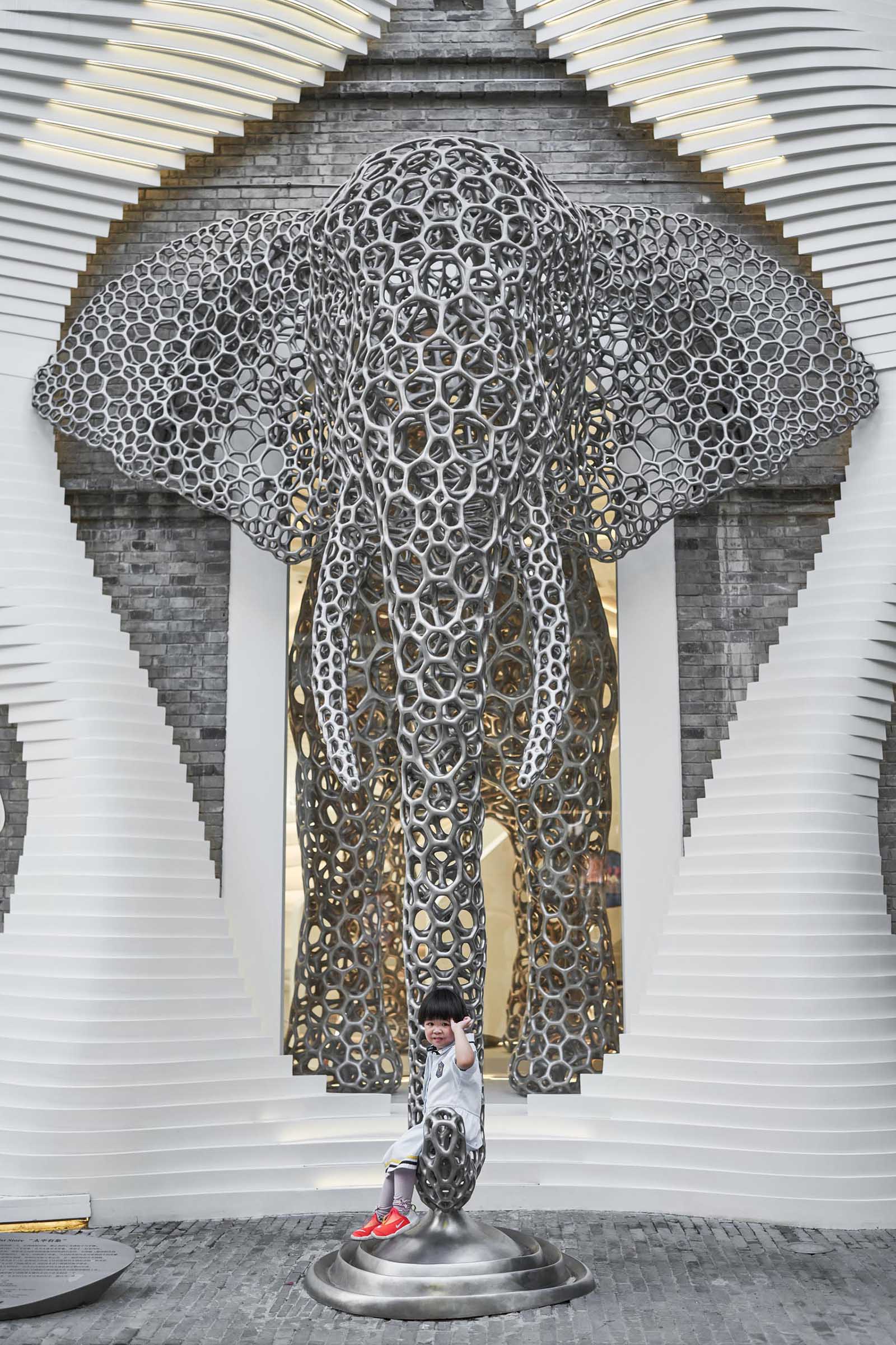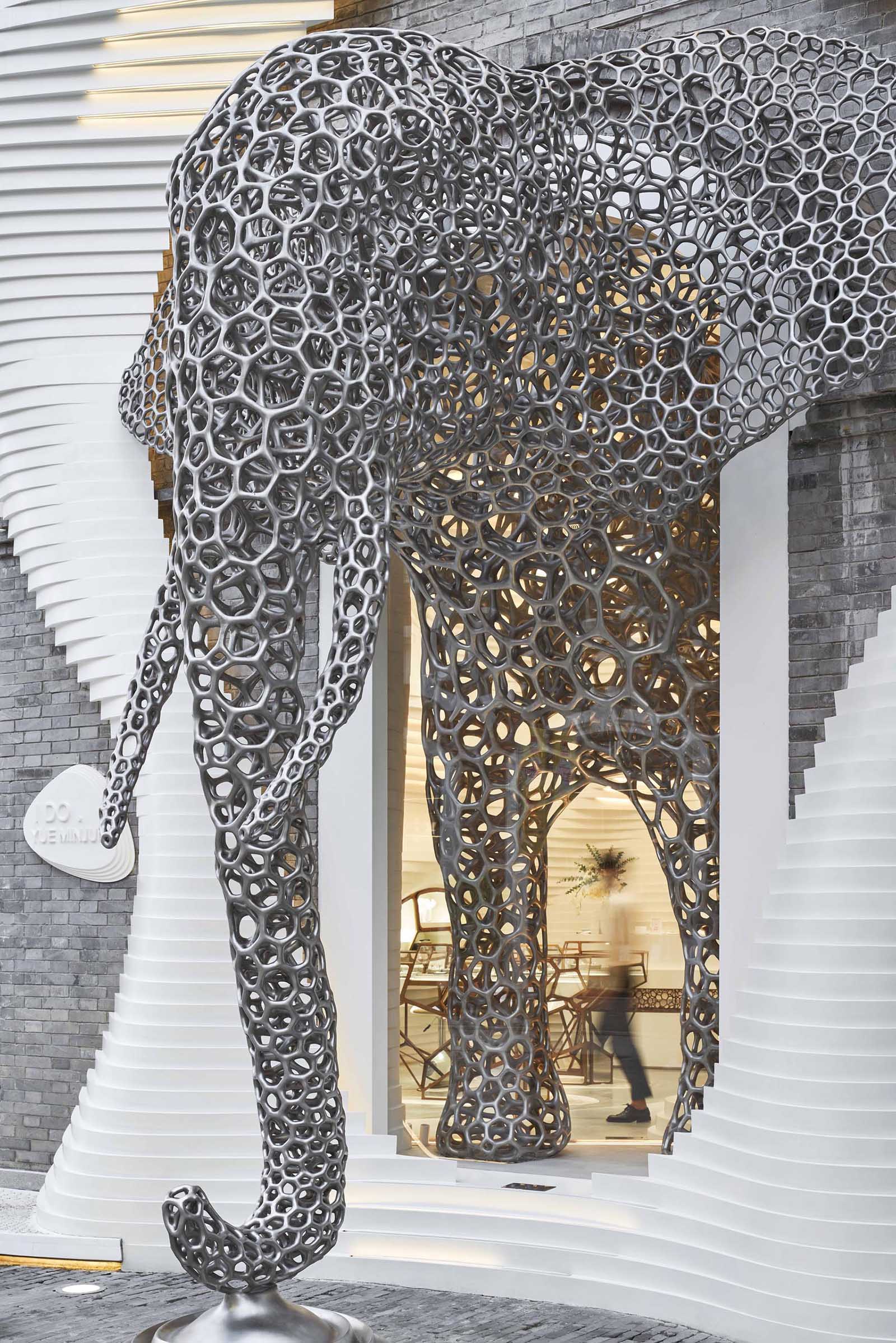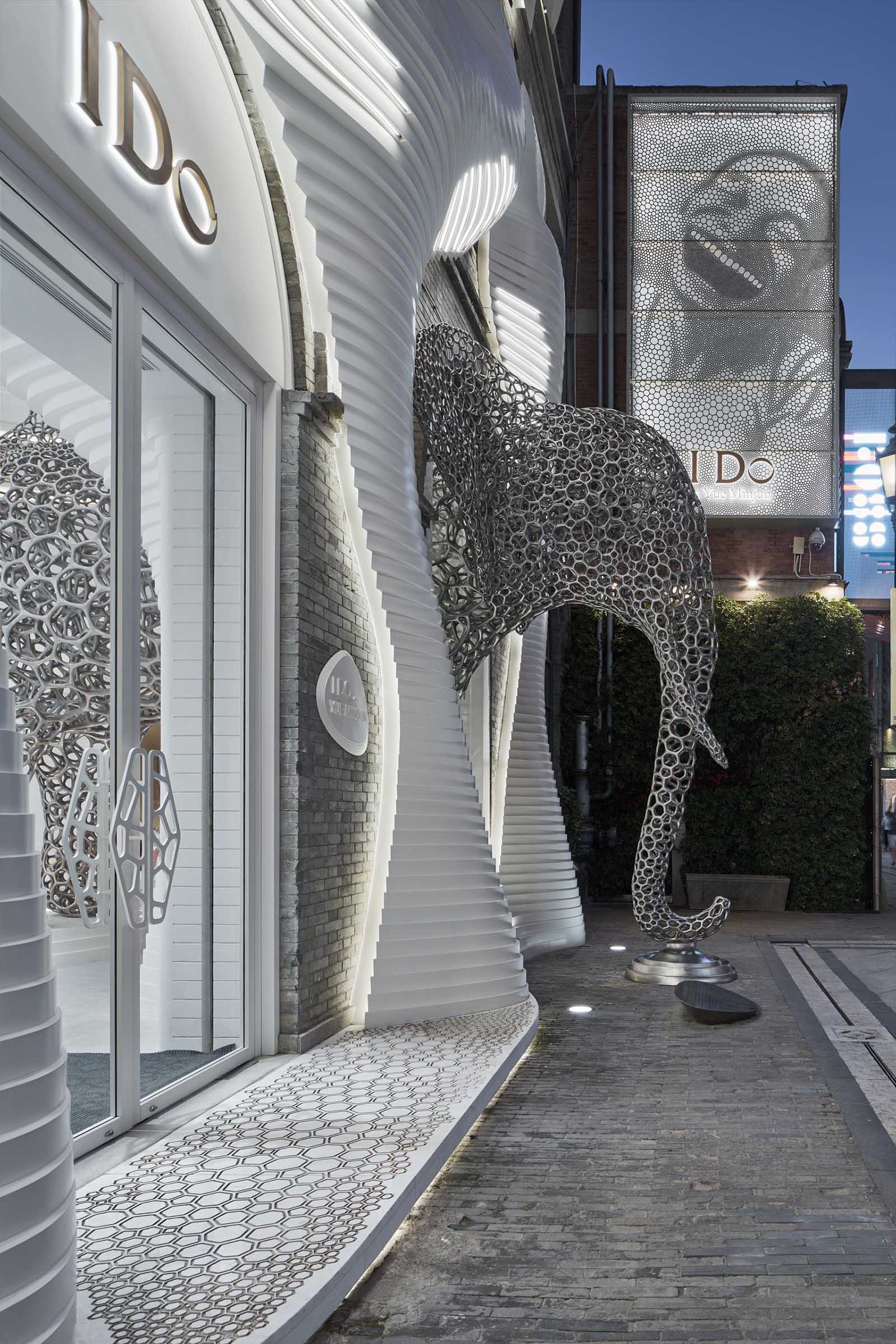 Stepping inside, you'll see there's a smooth and fluid cave-like space that appears as though it's been carved out of the interiors, wrapping the visitors in a continuously fluid environment and drawing people through the floor plan. The detailing of the custom-designed displays embedded within the walls and freestanding throughout the space suggest massive geologic formations emerging from the interior. The elephant sculpture from the exterior continues through the interior, however, a 9-meter tall sculpture with Yue Minjun's figures travels up from the 1st floor to the 2nd floor.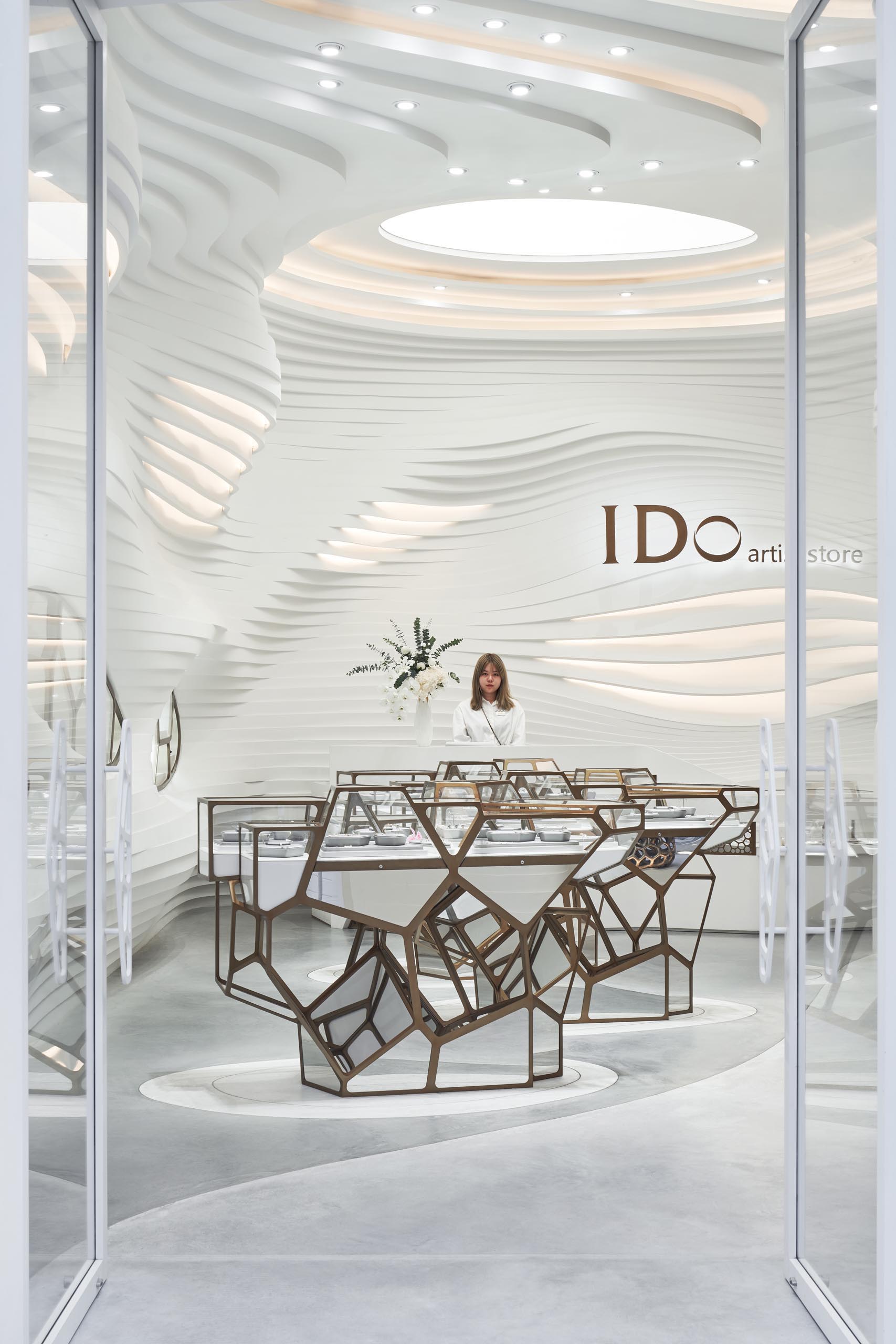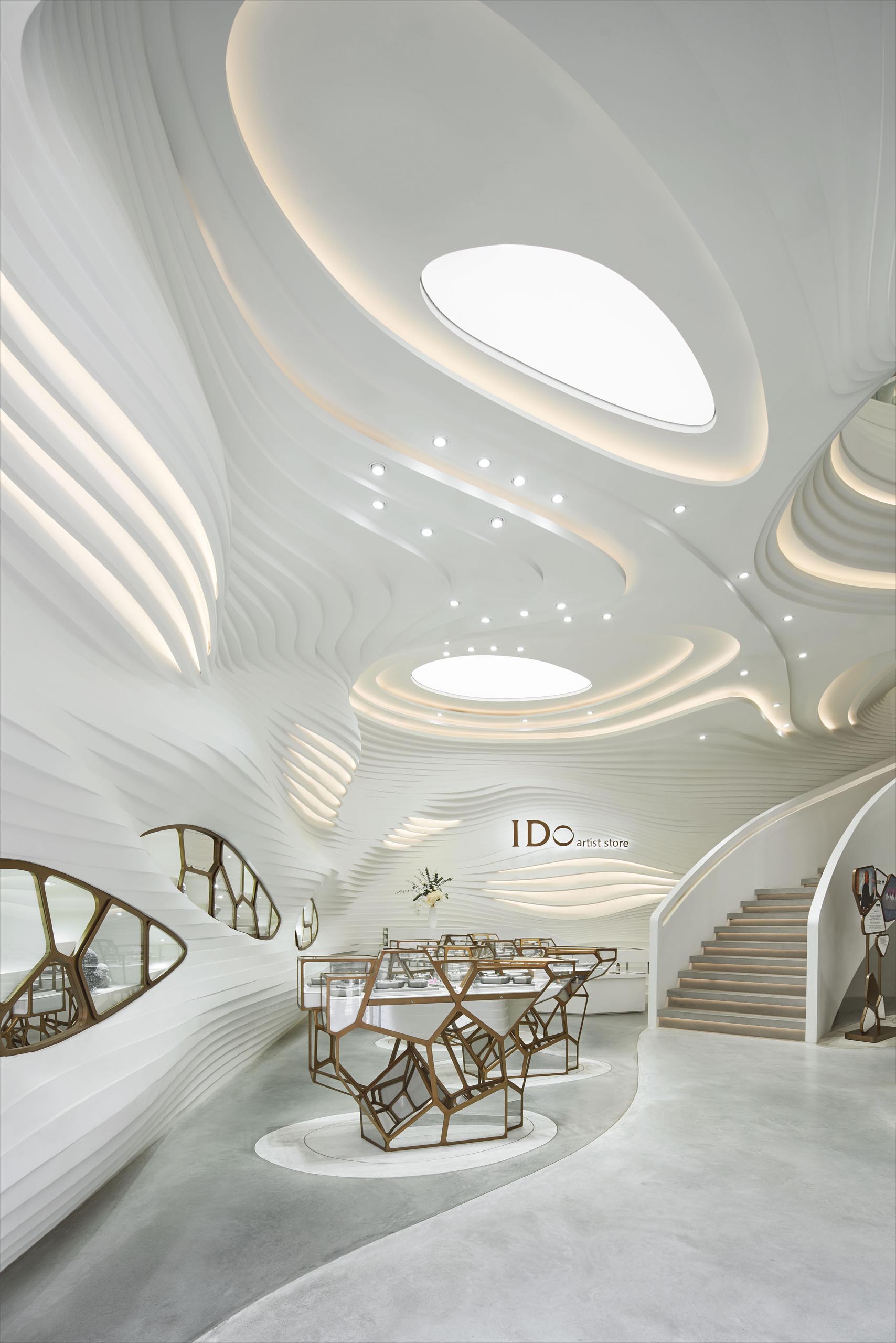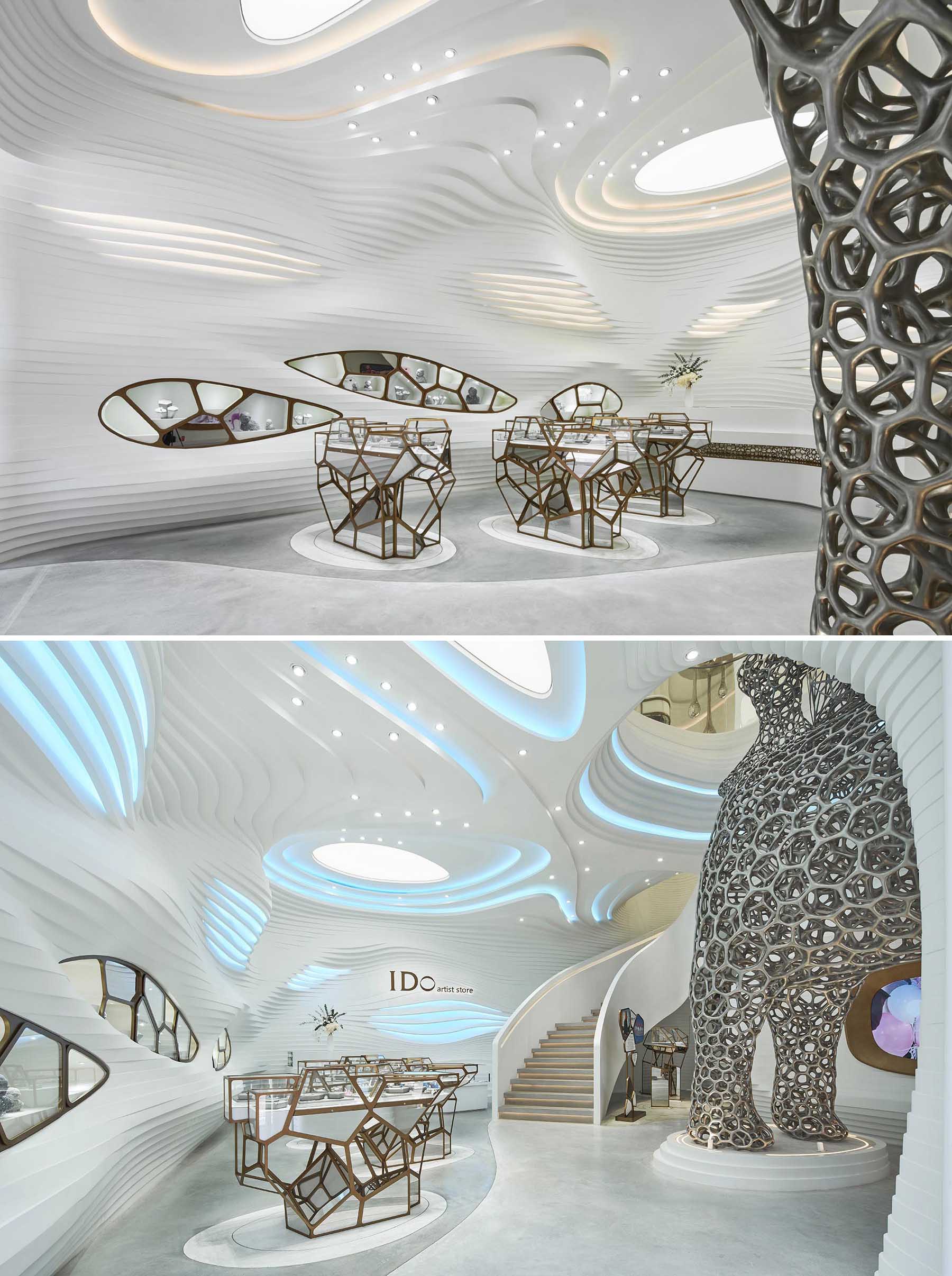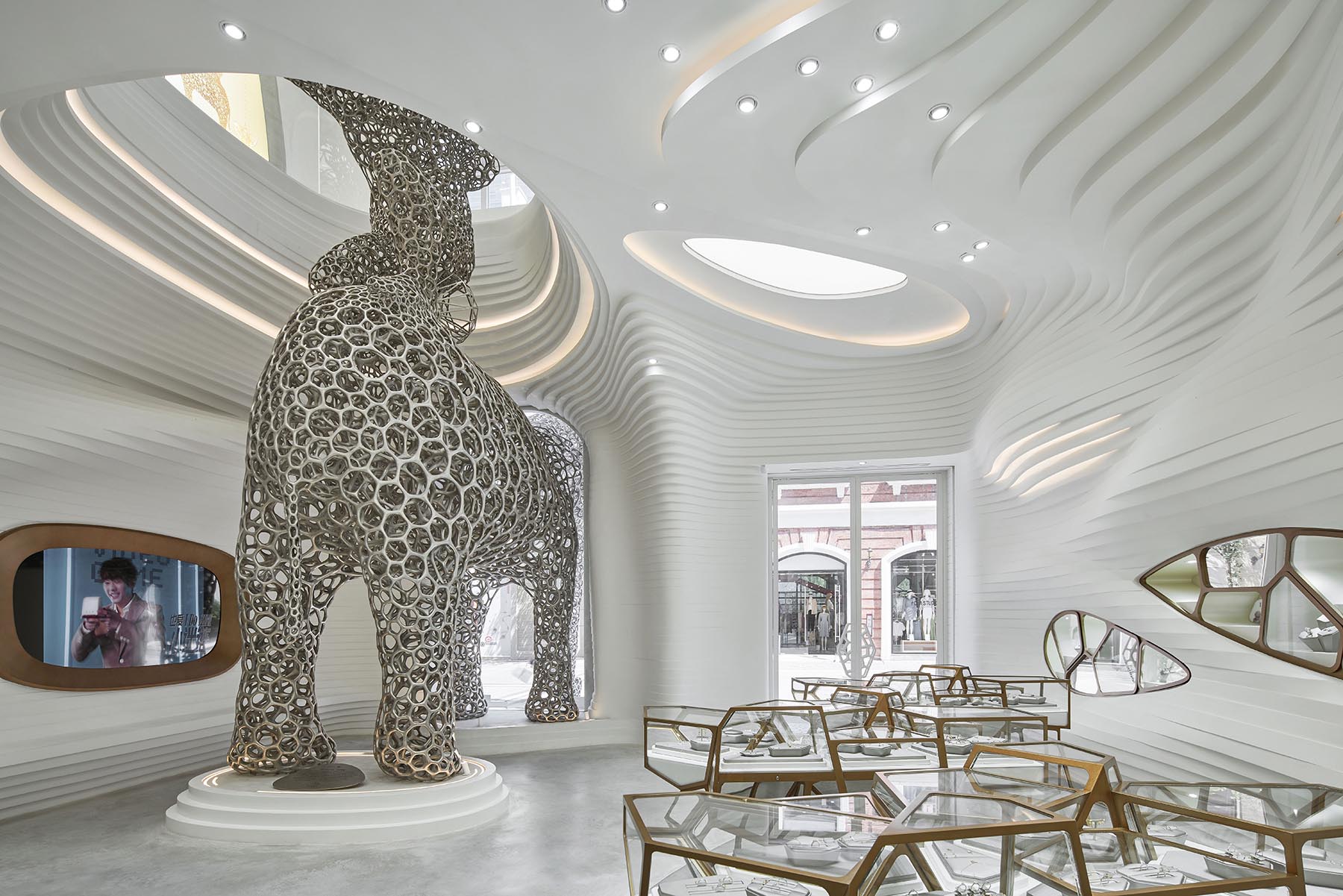 The smooth stairs take you on a journey between the floors, offering alternative views of the cave-like interior and the sculptures. The lighting throughout the space are almost like gems, while the hidden lighting in the ceiling, the stair handrail, and underneath the stair treads, add a soft glow to the space and highlights the design.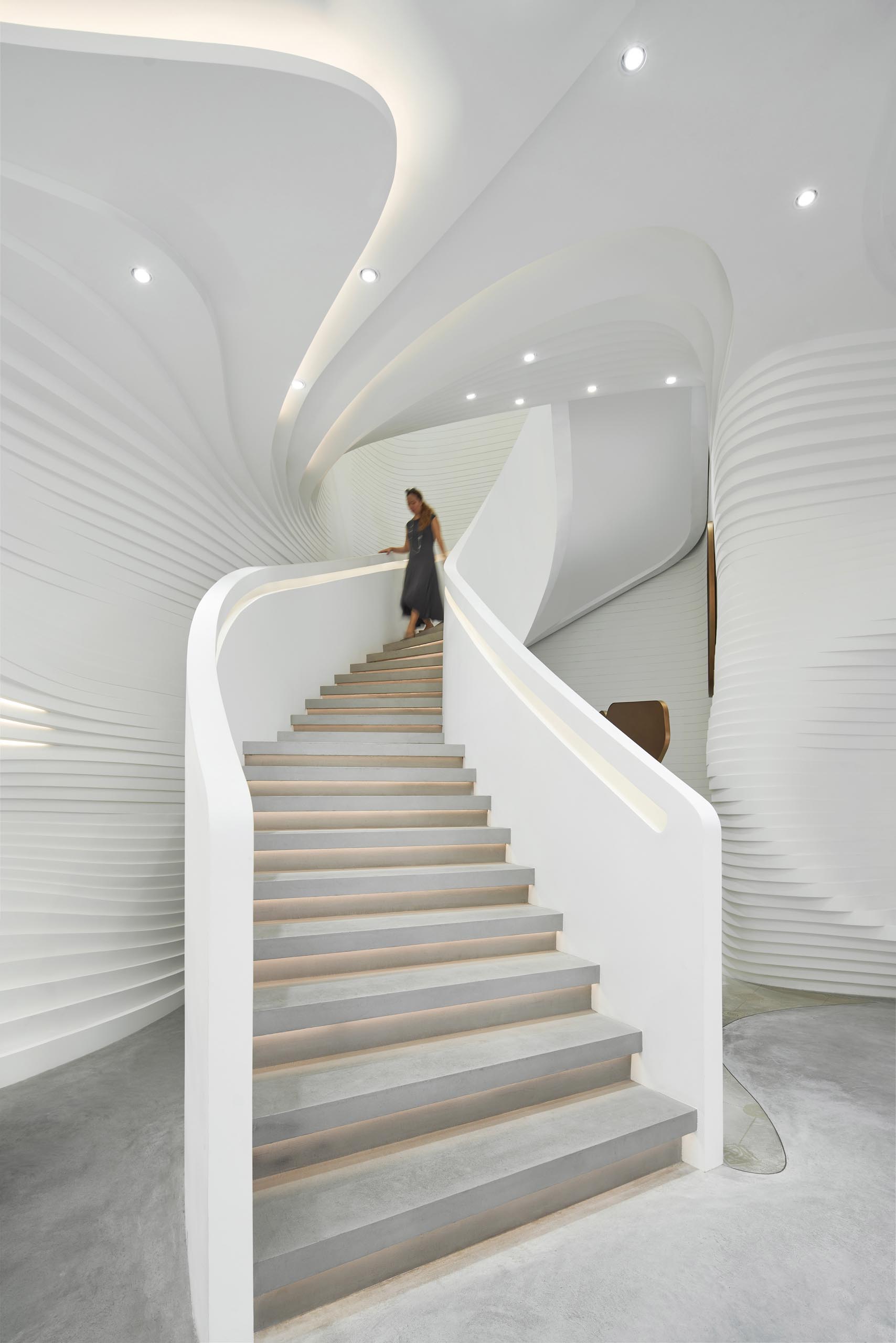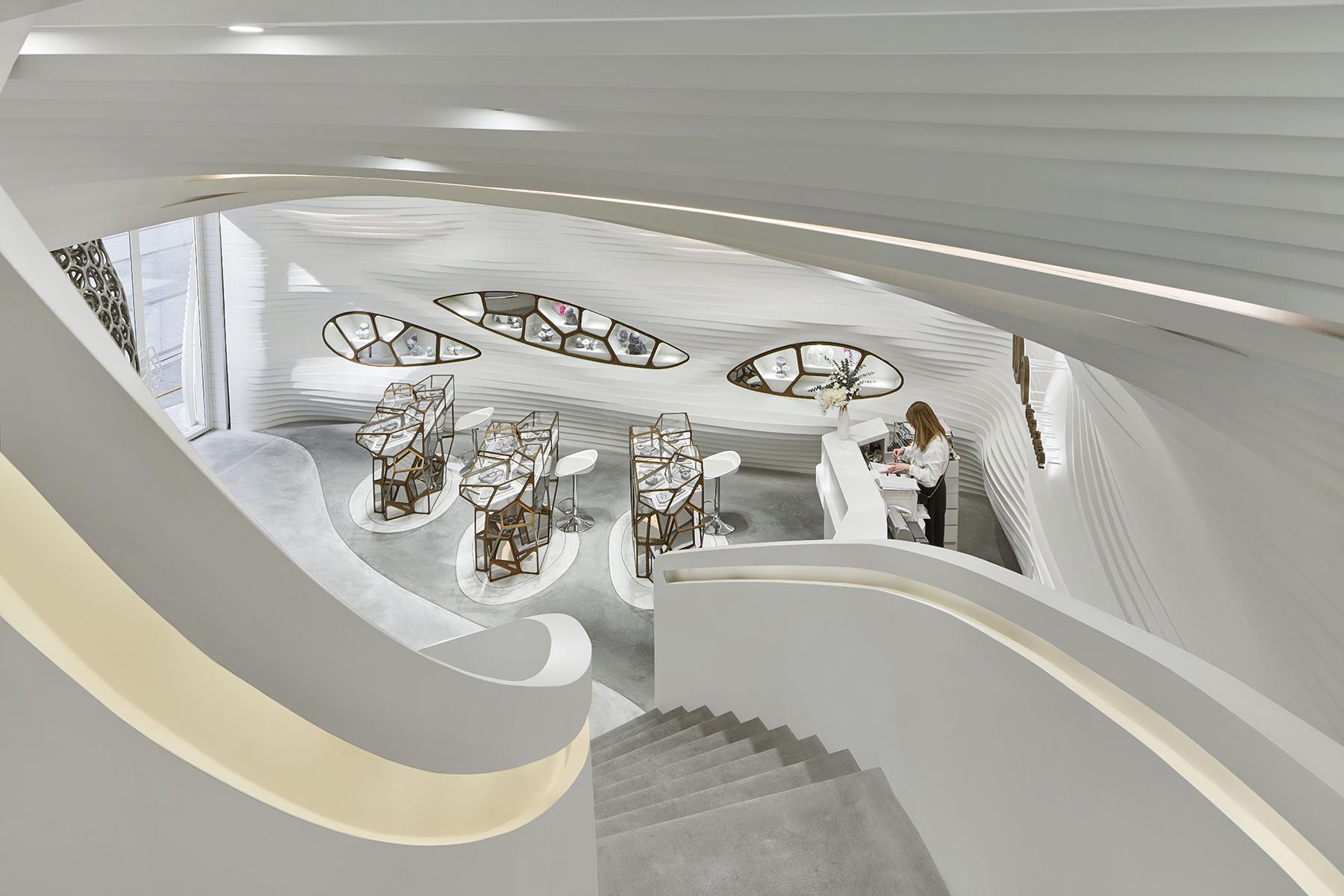 The 2nd floor is home to even more displays, however, it's the large sculpture that becomes the focal point for the space. The artist utilized large-scale wax 3d printing and investment casting, which creates a sparse yet highly structural lattice, inspired simultaneously by cellular biology and the atomic structures.