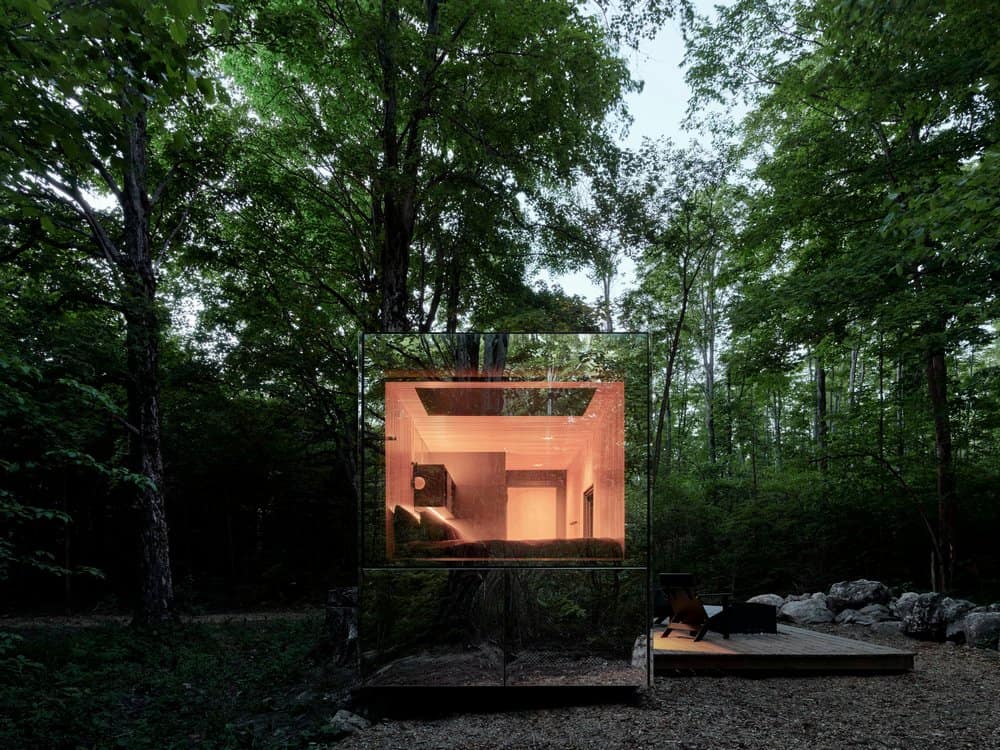 Arcana Cabin is a movement that bridges the gap between urban life and the wild, and offers innovative, science-backed experiences and educational content to enable people to easily access the restorative powers of nature. Leckie Studio is a design partner in Arcana, providing the design of the architecture and interior fit-out for the cabins.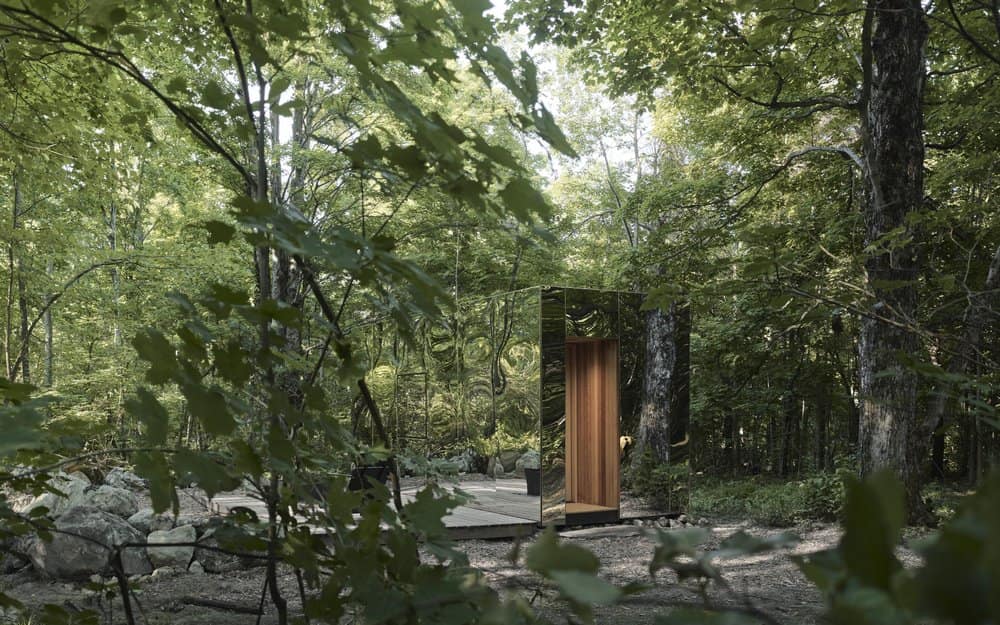 The 275-square-foot cabins are clad in reflective polished stainless steel and are virtually invisible in the surrounding deciduous forest. A bird-friendly film (not shown in photos) is applied to the exterior to prevent bird strikes. The minimalist design-forward interiors feature a panoramic prominent picture window at the end elevation – creating an immersive experience from the bed and compact interior. The cabin is appointed with all the necessities for a multi-night stay – bed, table, kitchen, and bathroom. The cabin interior is entirely wood-lined (maple for the prototype) – with black steel accents. The prototype cabin also features a large 6′ x 6′ skylight that allows guests to stargaze as they fall asleep.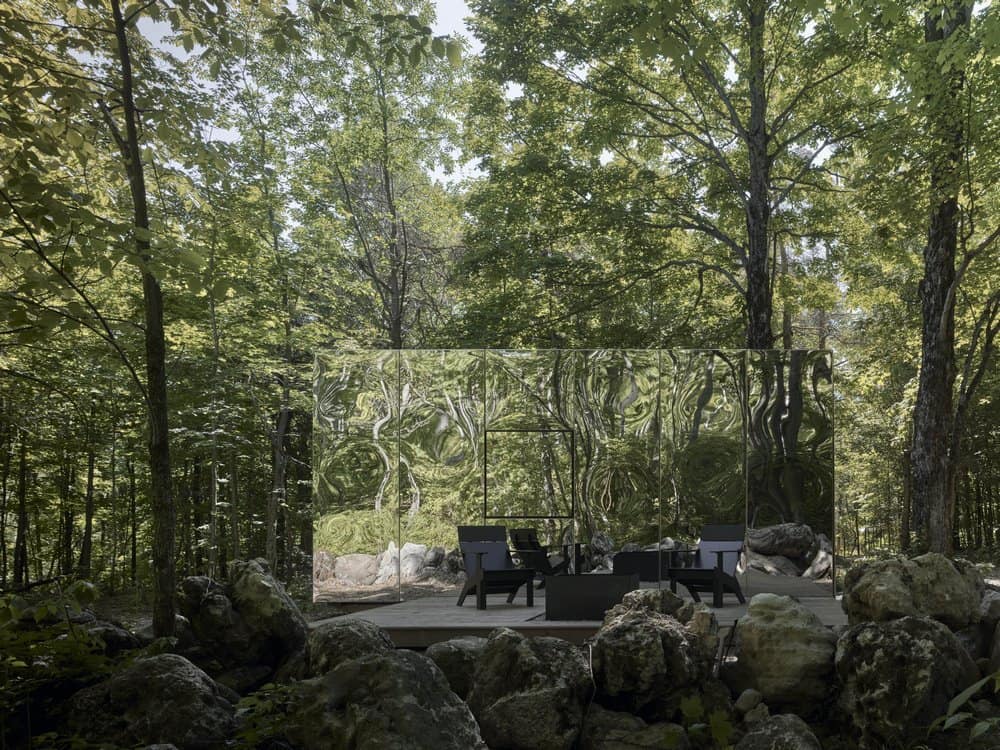 The cabins will be situated in remote locations – in groups of 25-40 cabins spaced far enough apart to allow each guest to feel like they are immersed in nature. An outdoor deck space is situated next to each cabin – with a custom steel fire pit and lounge chairs. The fire pit can be used for both cooking and relaxing.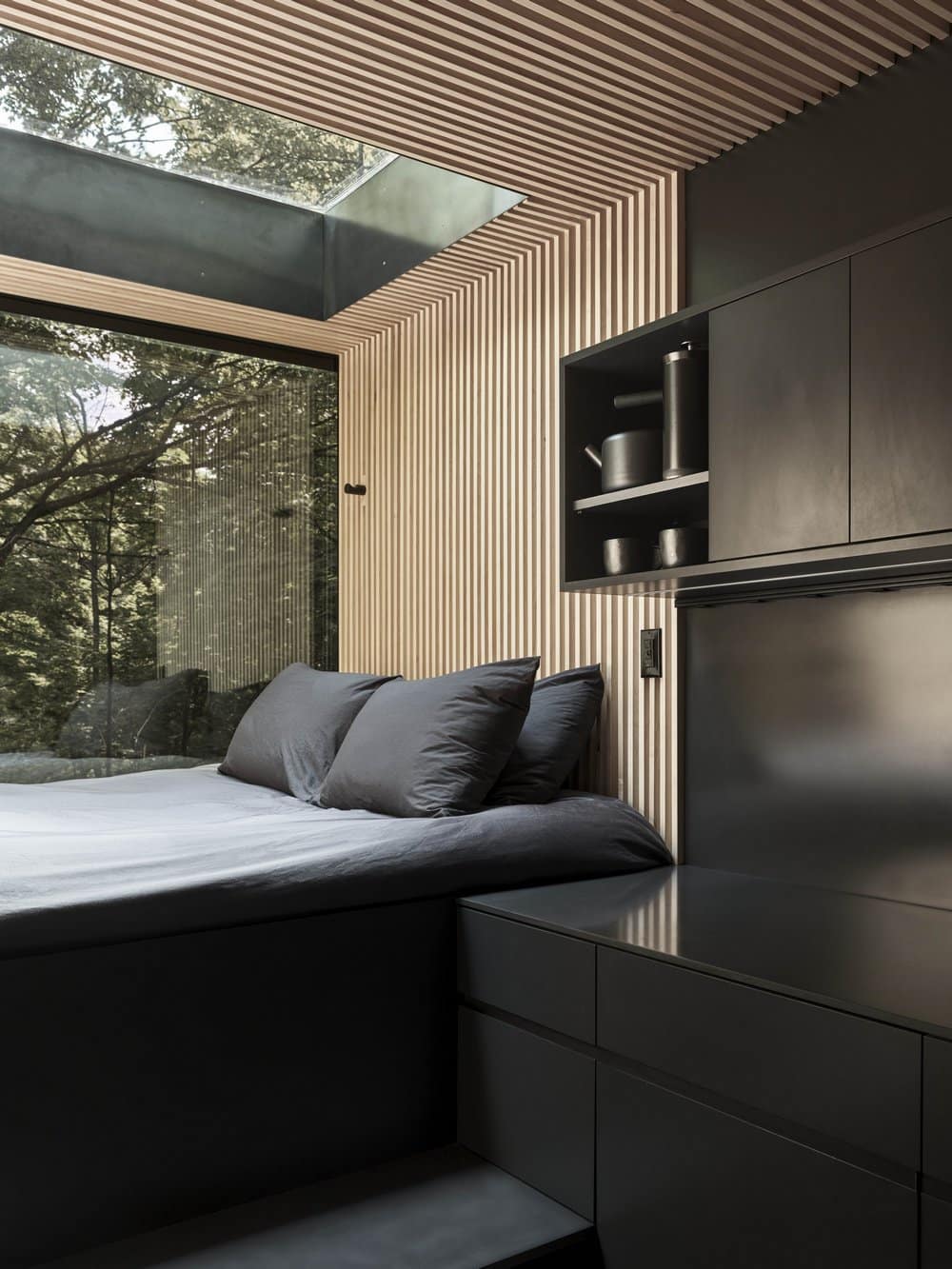 Arcana Cabin seeks to create a space for innovative science-backed well-being rituals and content to allow people to easily access nature's restorative superpowers from anywhere.