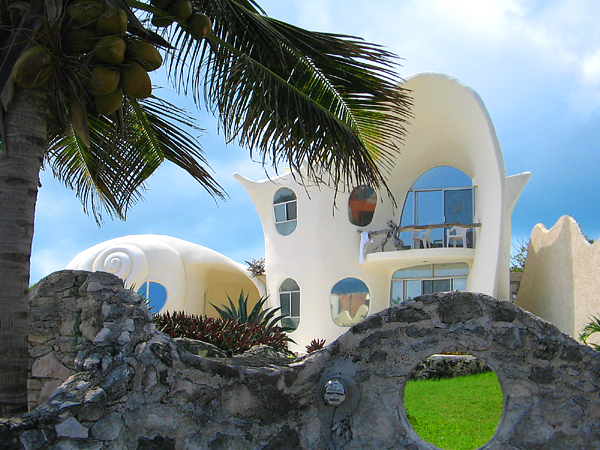 Another house in the form of sea shell. And again in the Mexico. In the previous post we told you about Nautilus House in Mexico City. In this one we represent you Conch Shell House in the island of Isla Mujeres. The owner of the house is Octavio Ocampo, famous artist.
The Conch Shell House was built using a fairy traditional material, such as concrete, as well as recycled and found materials.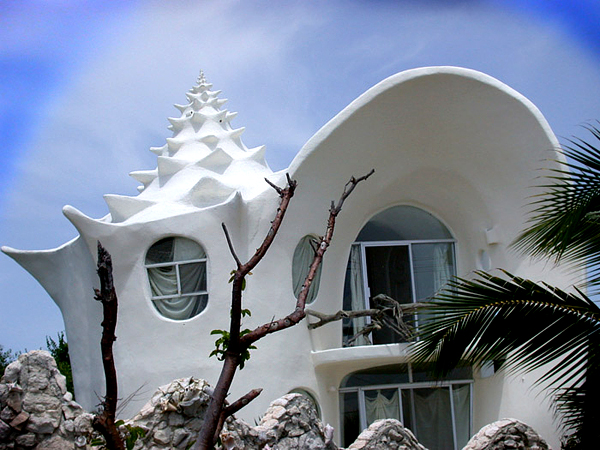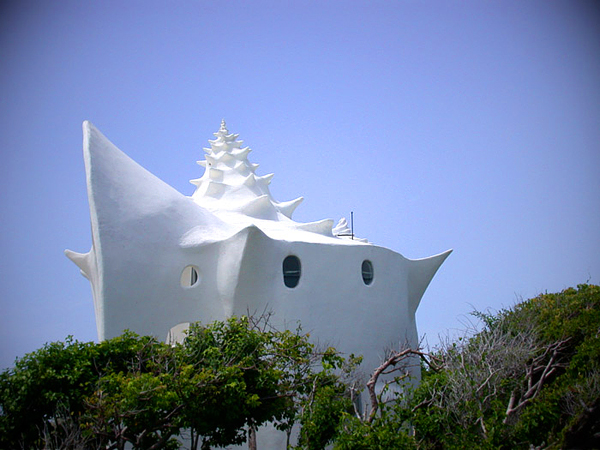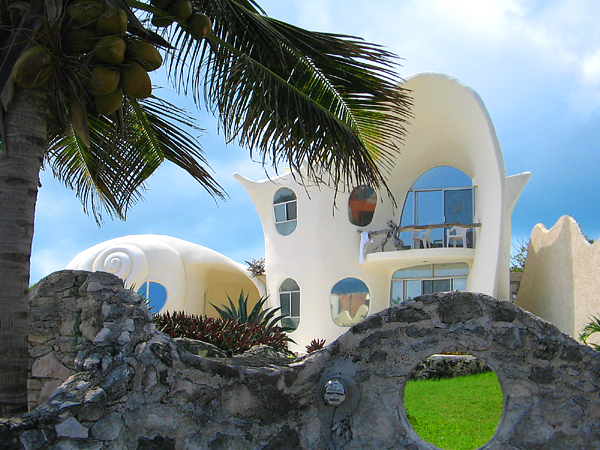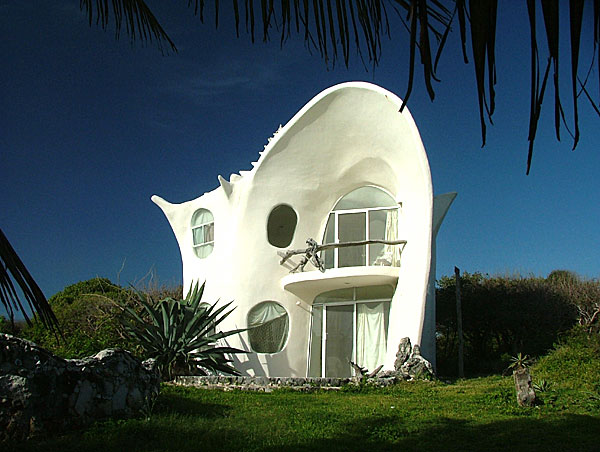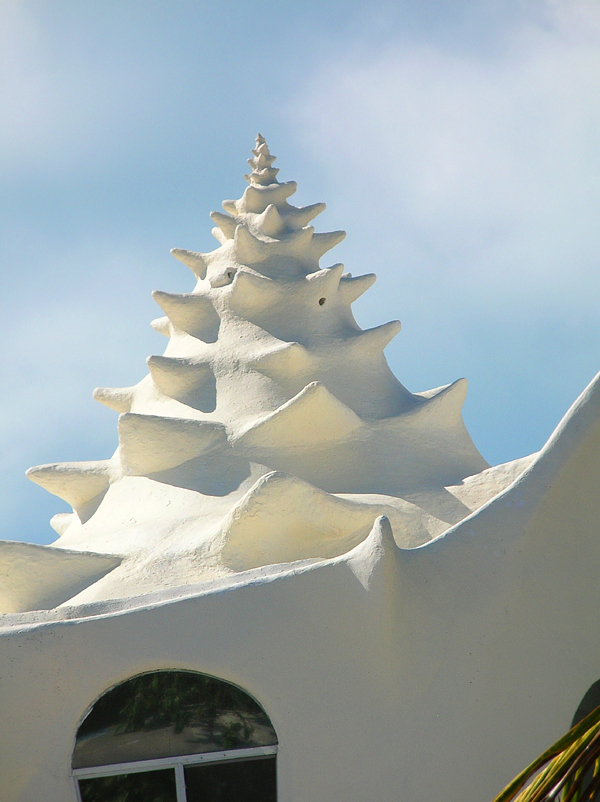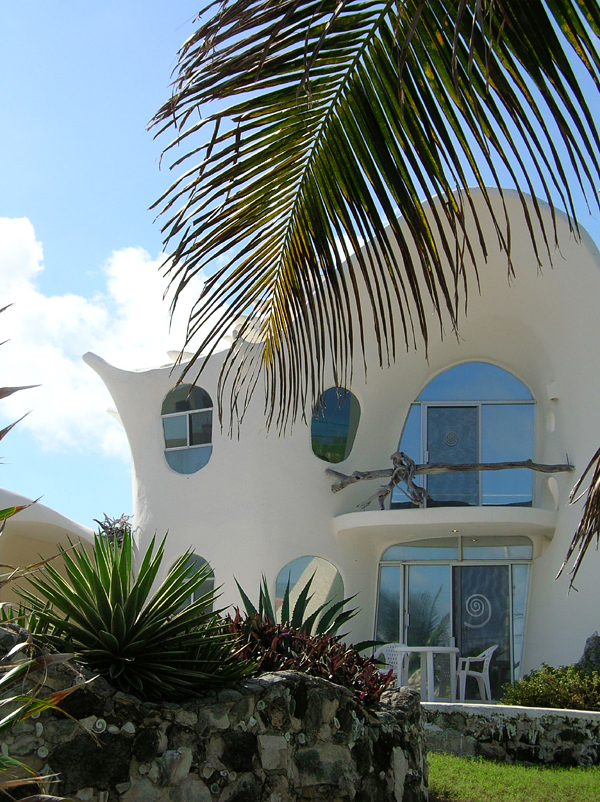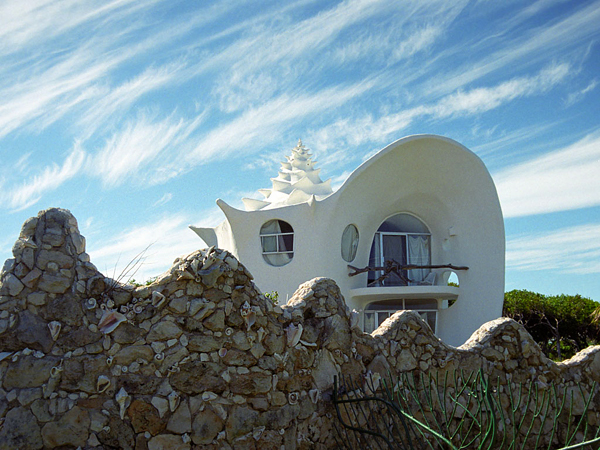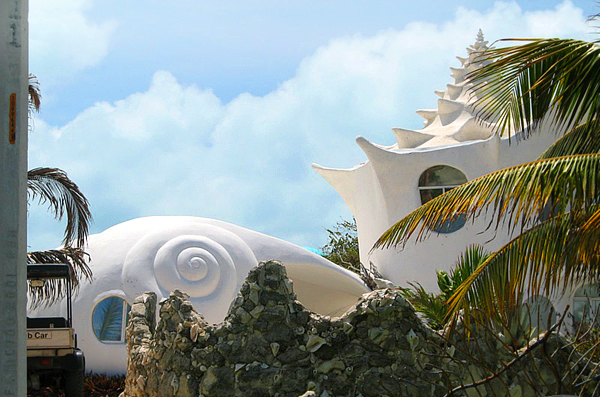 The interior of house is also remind a sea shell. Living room is pretty unusual because it has no corner – it's round.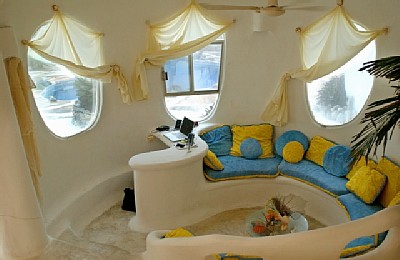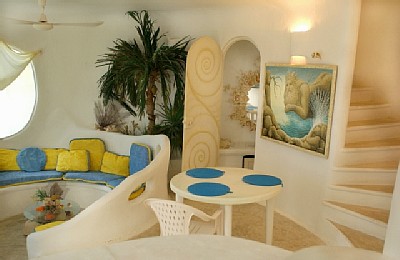 In decoration of the house were used a lot of seashells and items found on the local beach. The upstairs bathroom sink is made out of the base of a conch shell, the faucets are made out of coral.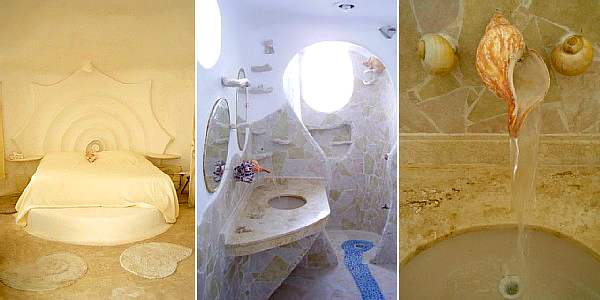 The Conch Shell House contains 2 bedrooms for 4 people, 2 bathrooms, swimming pool. And the most plesant part that this house is available for rent and positioned as the most inclusive place for a romantic wedding.