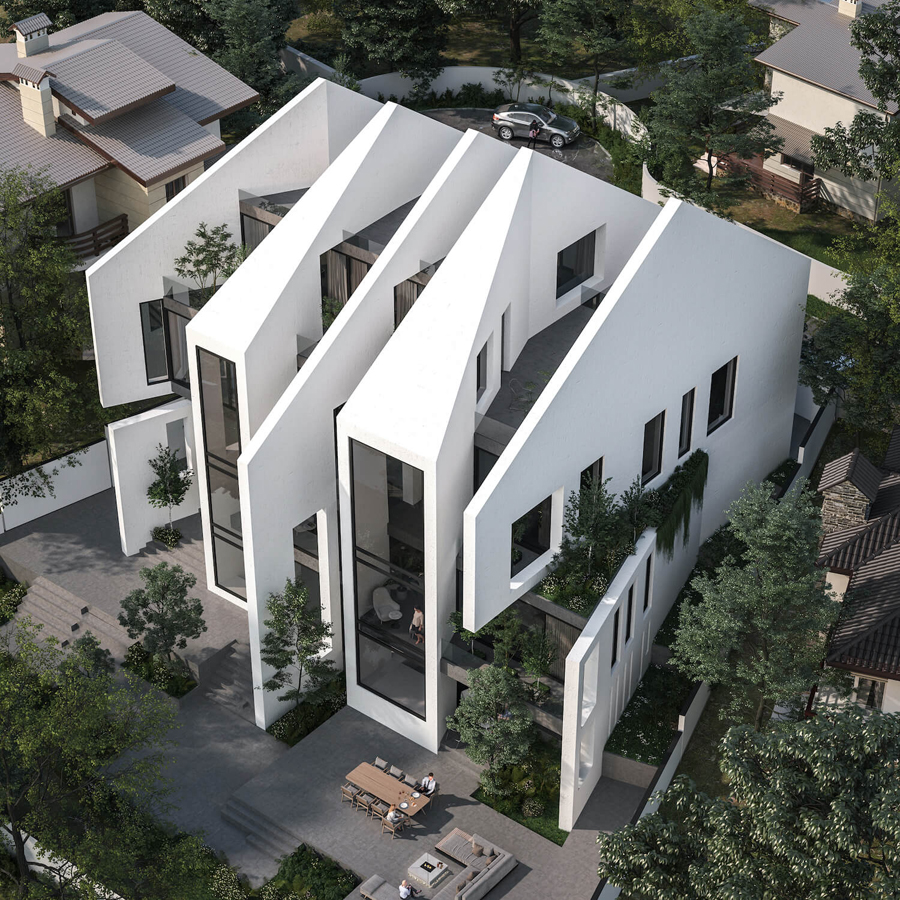 Tucked away in the quiet region of Hashtgerd, Alborz province, Layers Villa designed by OJAN Design Studio embodies an inventive fusion of design elements, creating a spectacular haven that spans over 1200 square meters. The estate, boasting four stories, brings forth a tapestry of spaces that include a grand reception hall, an inviting kitchen and dining area, four luxurious master bedrooms, an independent suite, fitness facilities, a serene swimming pool, service areas, and a variety of utility rooms.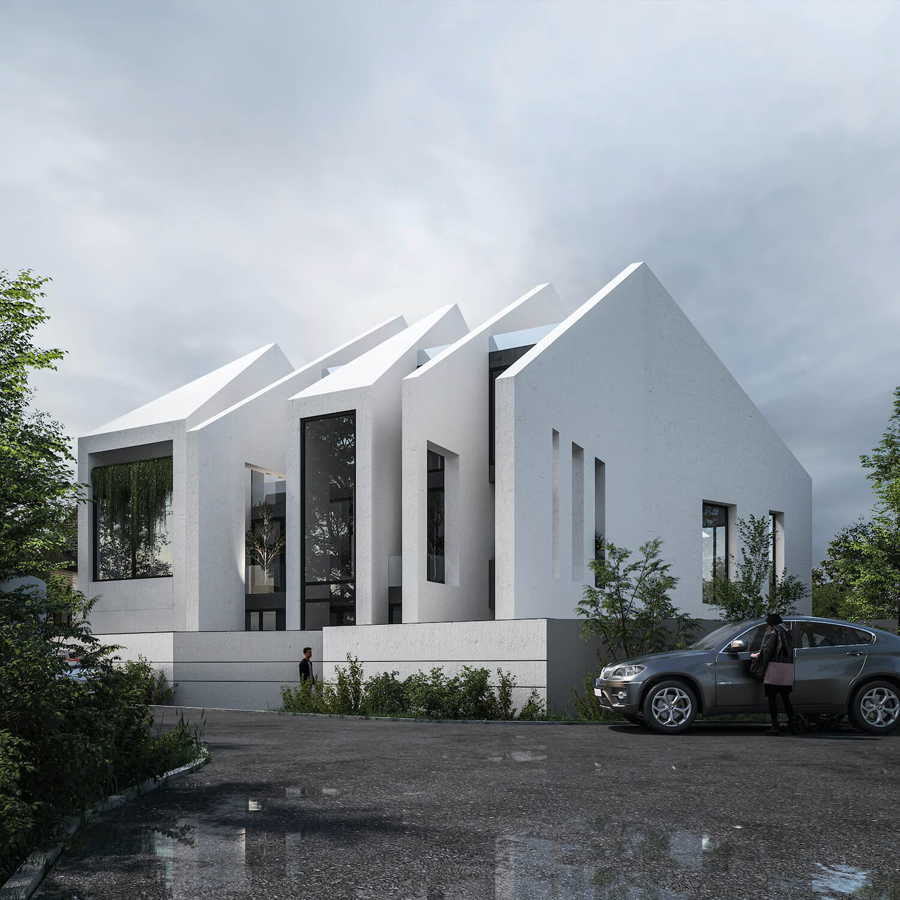 The architects' initial interaction with the site revealed a unique challenge: the local climatic conditions and surrounding neighborhood could potentially compromise the villa's privacy and security. Unfazed by these obstacles, the design team made addressing these concerns their foremost priority, making it a pivotal factor in the primary design phases of the project.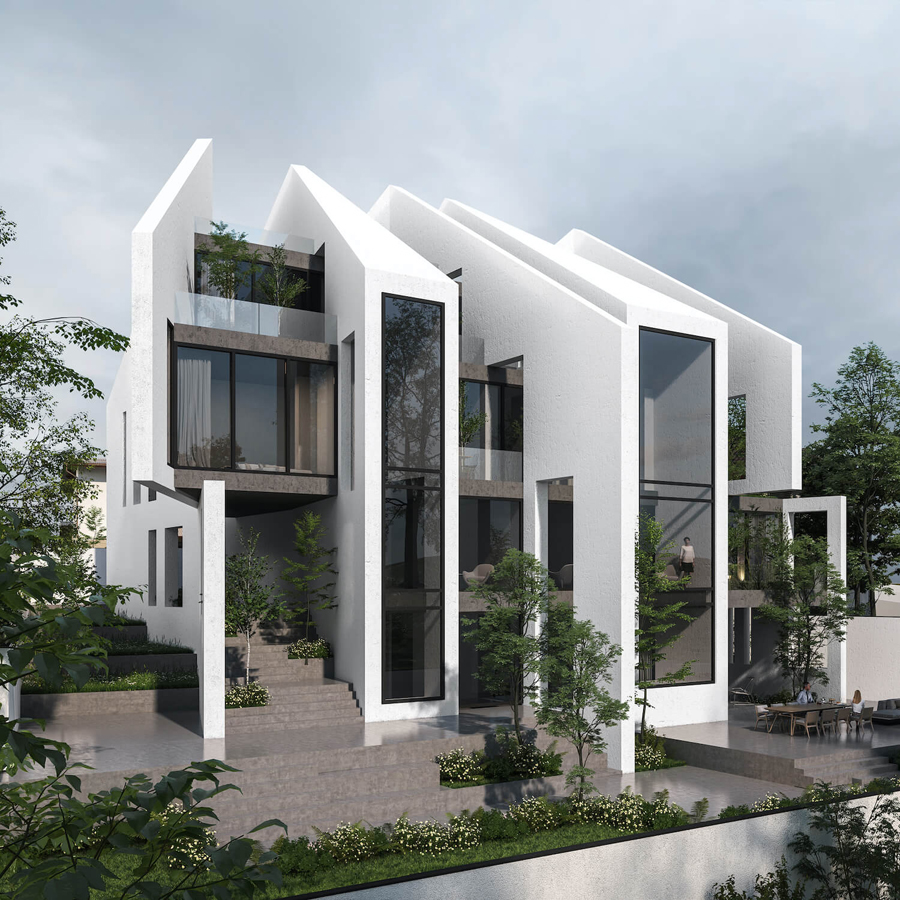 The brilliant solution materialized in the form of a 90-degree rotation of the conventional gable roof and an intricate multi-layered structure. This masterstroke not only gave the villa its distinctive identity but also created a variety of private spaces each with its unique characteristics. The spaces were thoughtfully carved out within the thickness of the various layers, a design feature that offers a stunning aesthetic while promising an exceptional degree of privacy.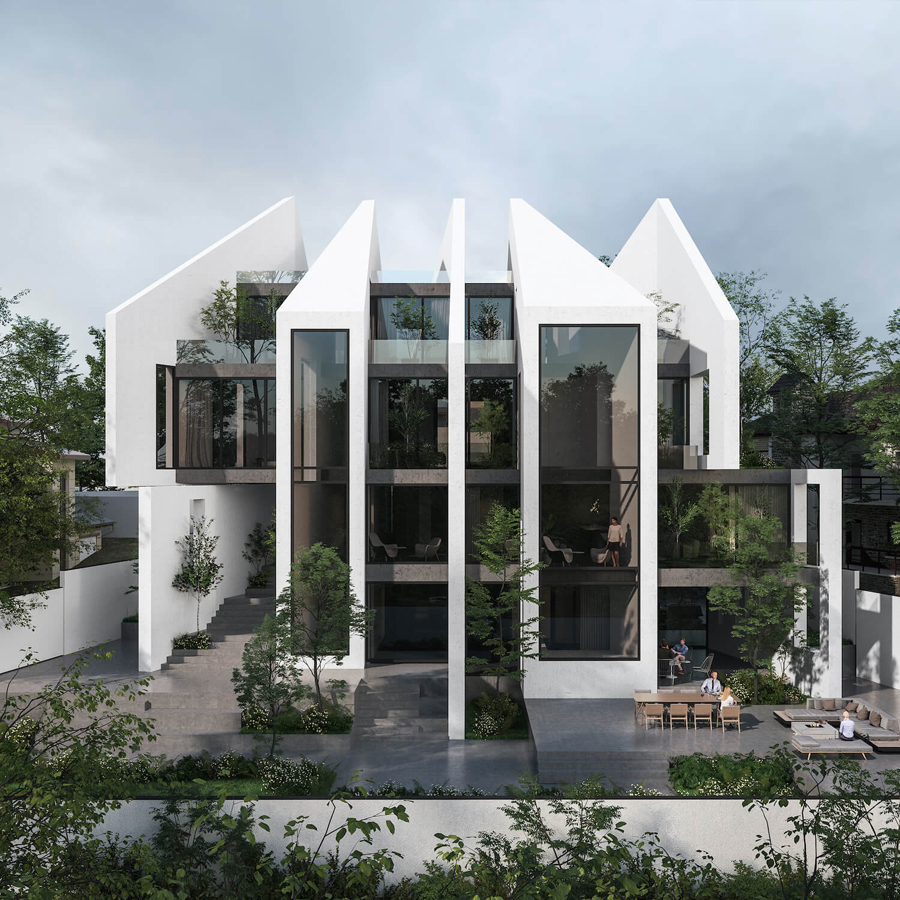 This multi-layered approach is a testament to the versatility of the villa's design, which caters not just to the demands of homogeneity and local building typologies but also as a strategic response to climatic adversities. The sloping forms of the layers deflect unfavorable light and wind, providing a comfortable living experience for the inhabitants.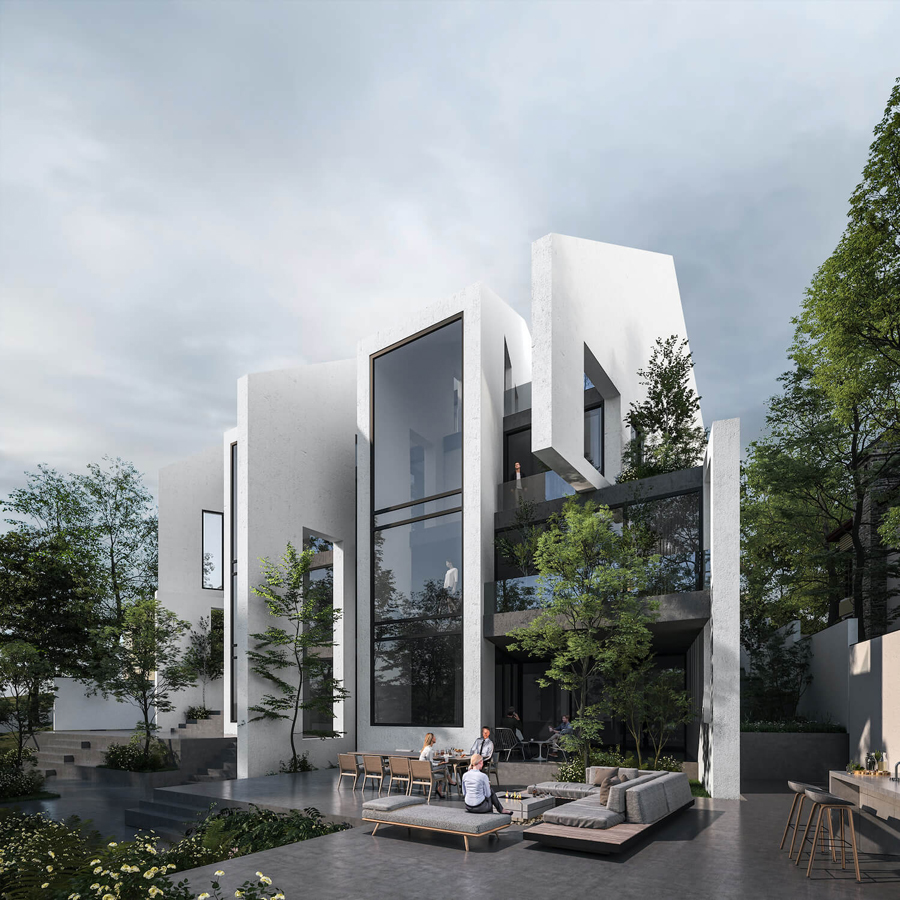 True to its name, the 'Layers Villa' features layers that serve as the fundamental building blocks of the project. These elements, in their flexibility, flawlessly adapt to the trapezoidal geometry of the site, thereby demonstrating a harmonious blend with the locale's topography.
In essence, Layers Villa is an architectural symphony that plays out through its design. It is a project born out of a bold vision to morph the conventional gabled houses into a novel structure by synthesizing them with cubic forms. The result is a residence that shines as an emblem of innovation, proving that with a touch of creativity, traditional architectural forms can transform into extraordinary masterpieces. Also be sure to check other beautiful building of modern architecture.