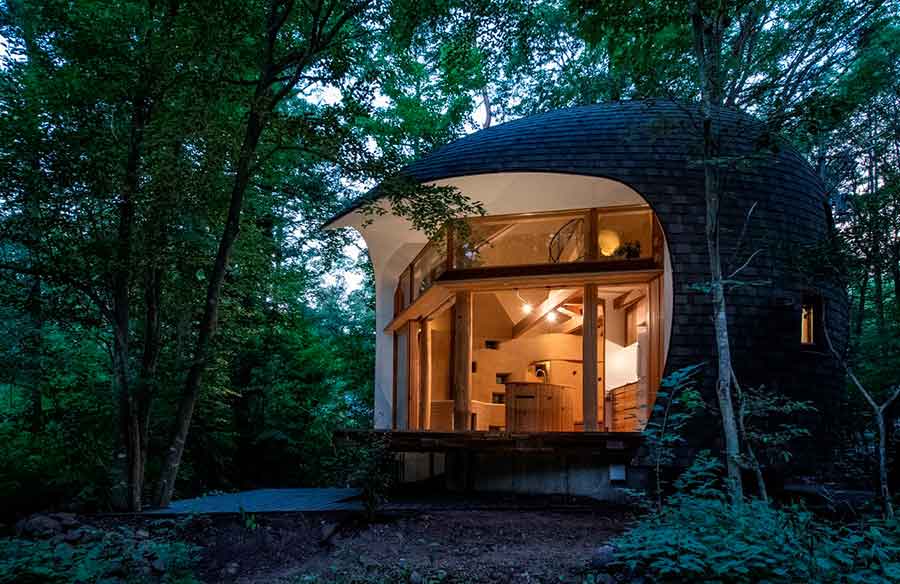 Tono Mirai Architects has designed a small creative house in the forest of Nagano Prefecture in Japan (be sure to check 10 Must Visit Places in Japan), that has a shell-like appearance. The client requested a home that would have "architecture that is unusual, beautiful, and does not make you feel old in time". The result is a house that has unique curves, and is open to the trees.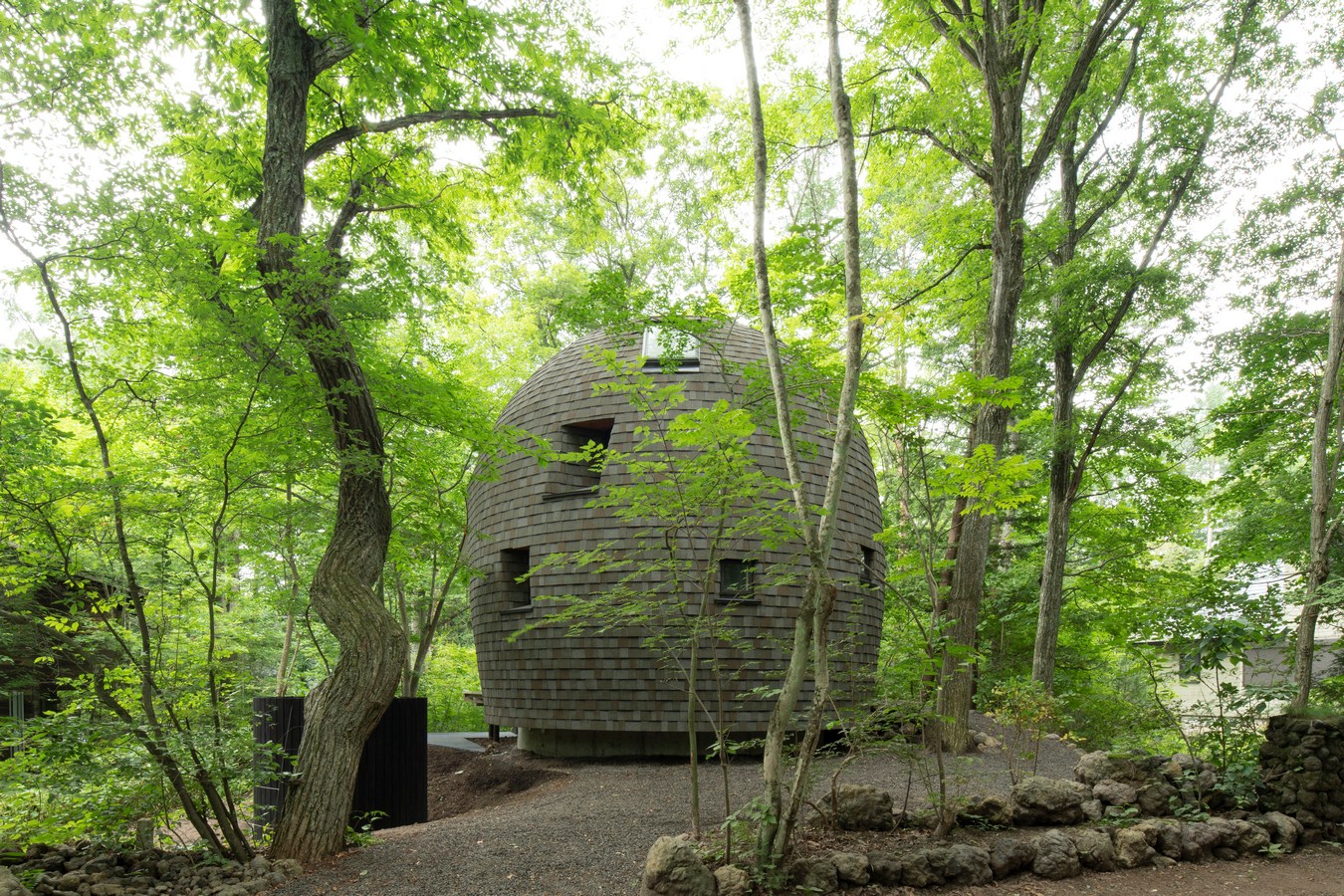 The small house was built using materials like local wood and clay, and crafted using traditional building techniques. Dark wood shingles cover the curved exterior, while recessed windows and skylights capture small amounts of natural light, and a light wood door welcomes guests.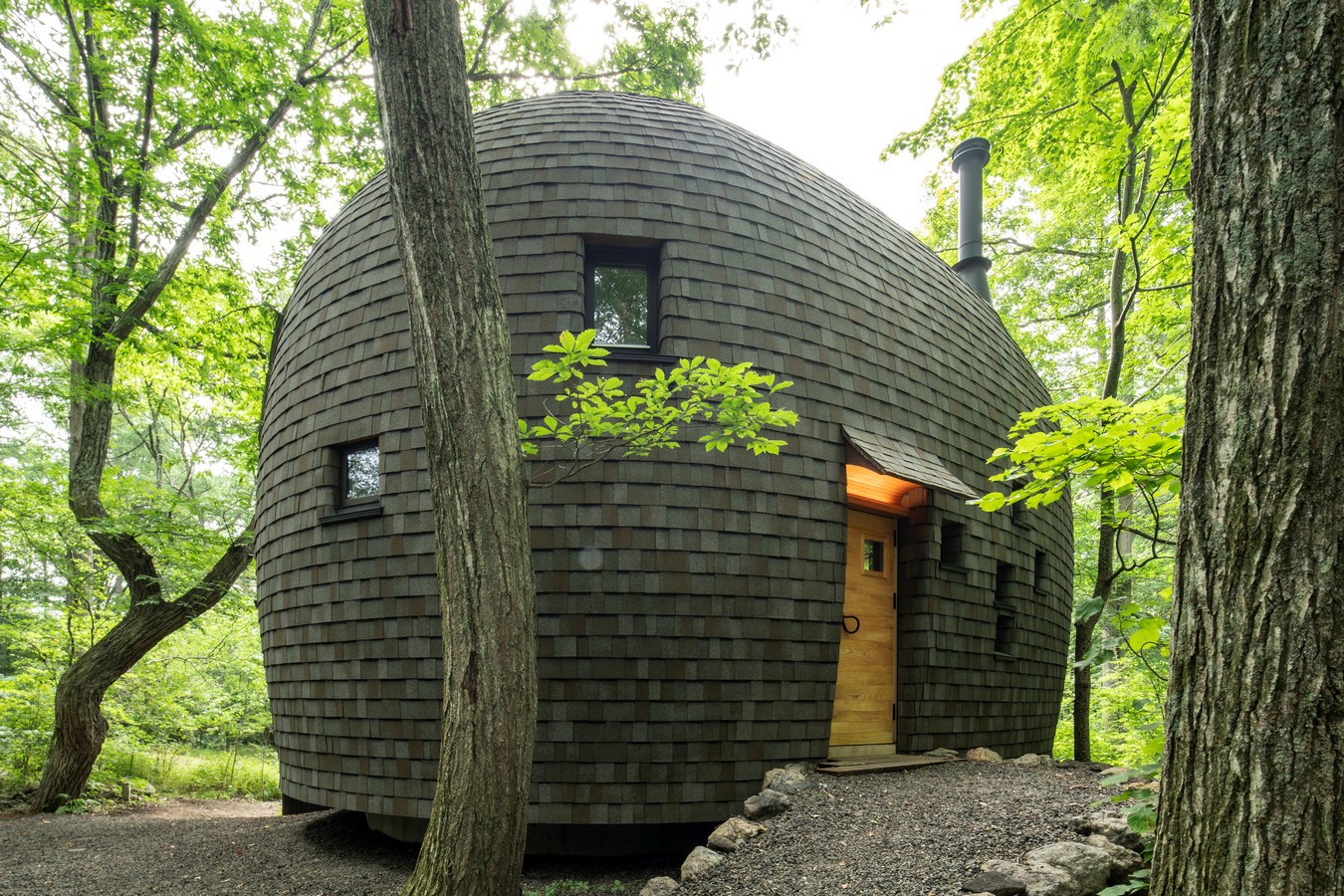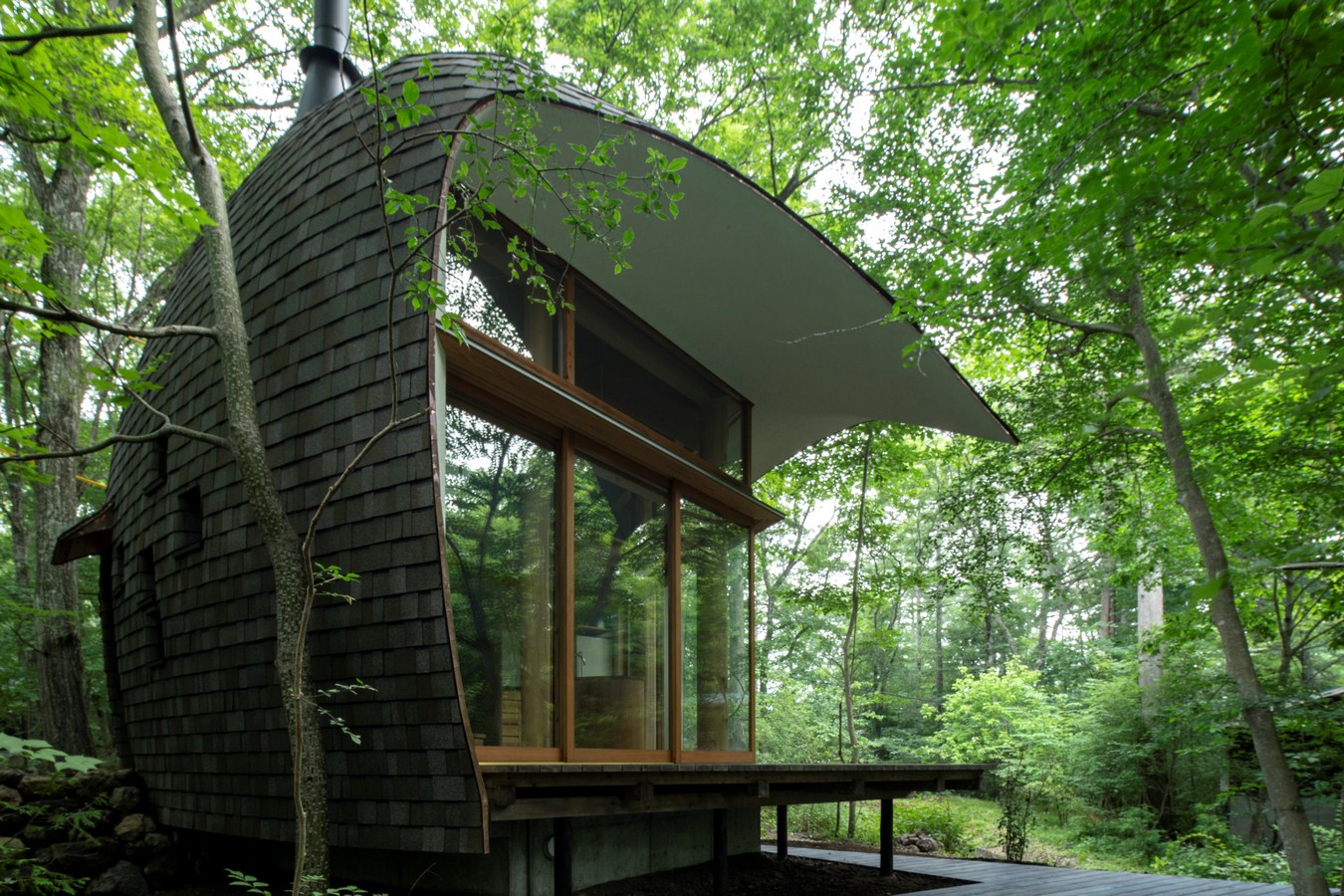 On the other side of the home, large sliding doors help to create an indoor / outdoor living experience, and allow the occupants to enjoy the nature that surrounds the house.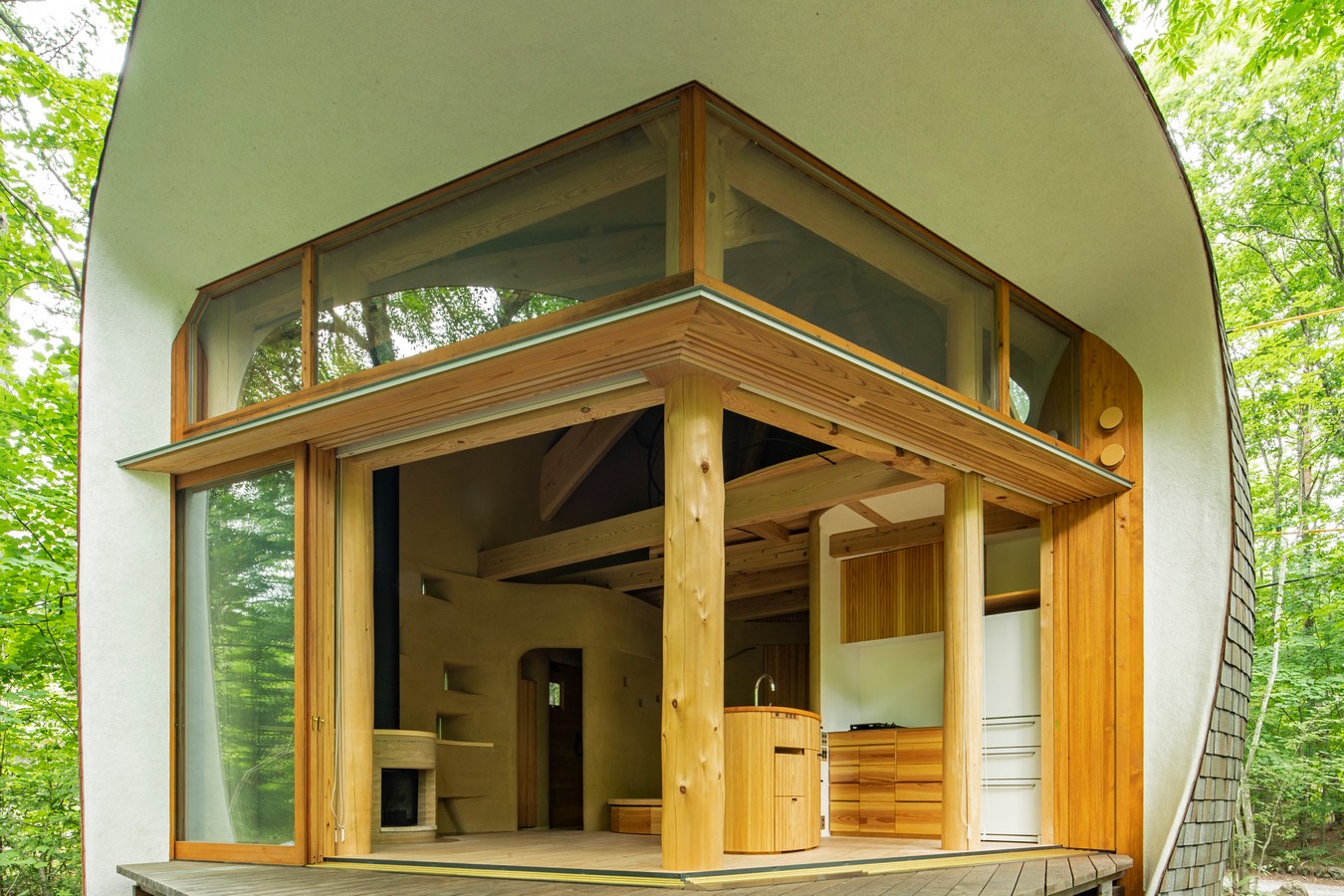 Inside, it's a two-level open floor plan, with a kitchen that features an oval island, a raised dining area, open living room, and stairs that lead up to a lofted bedroom. There's also a bathroom on the main floor.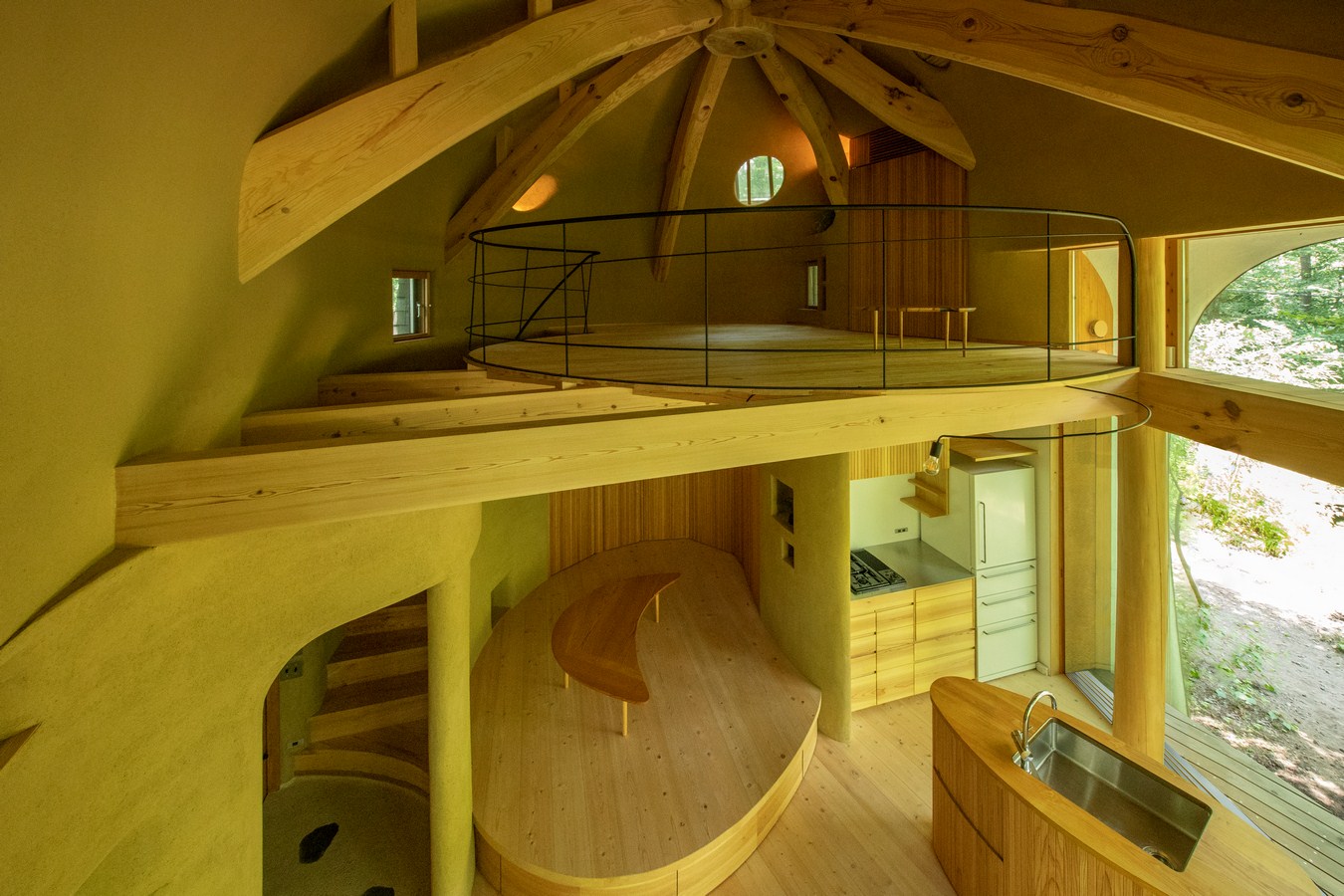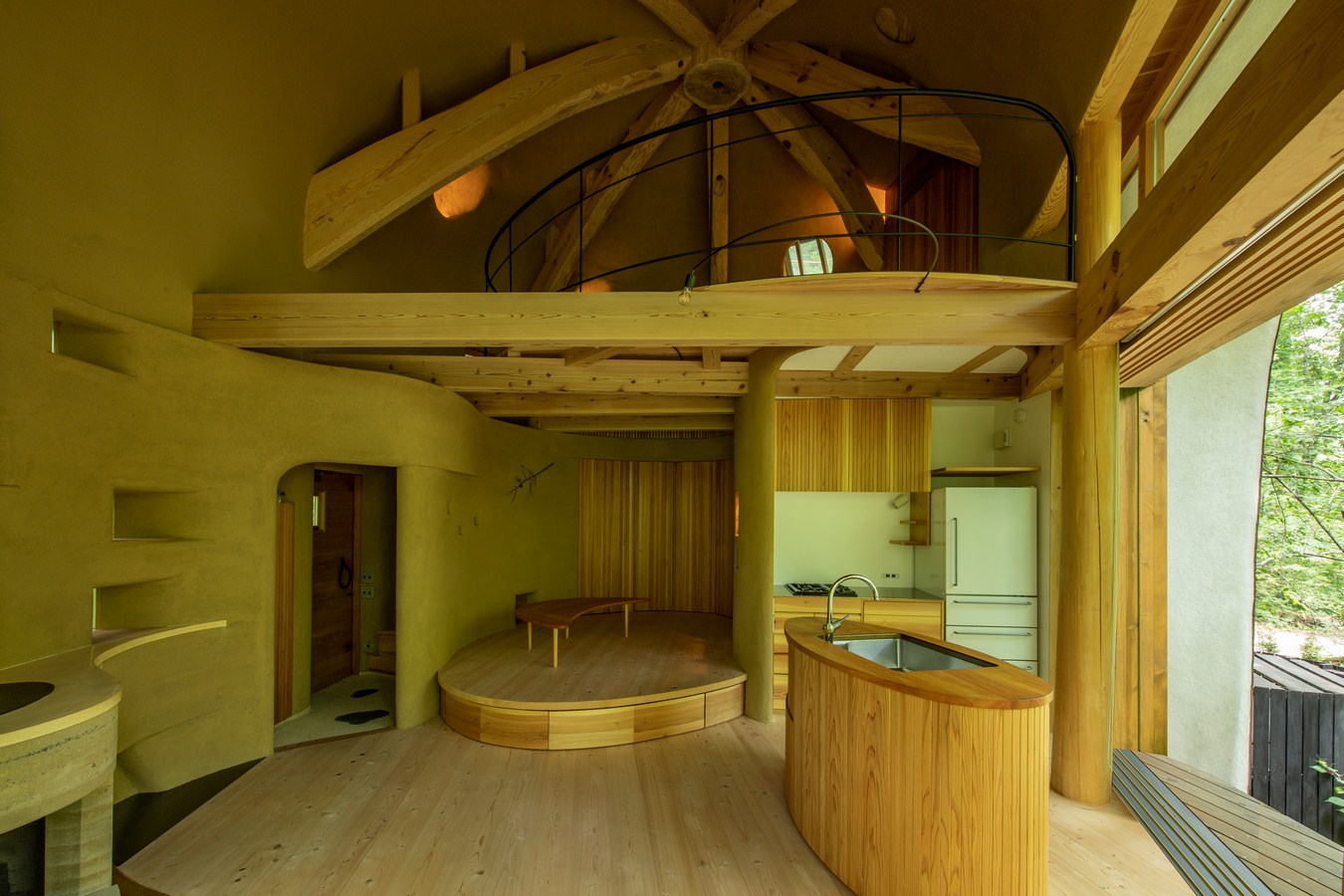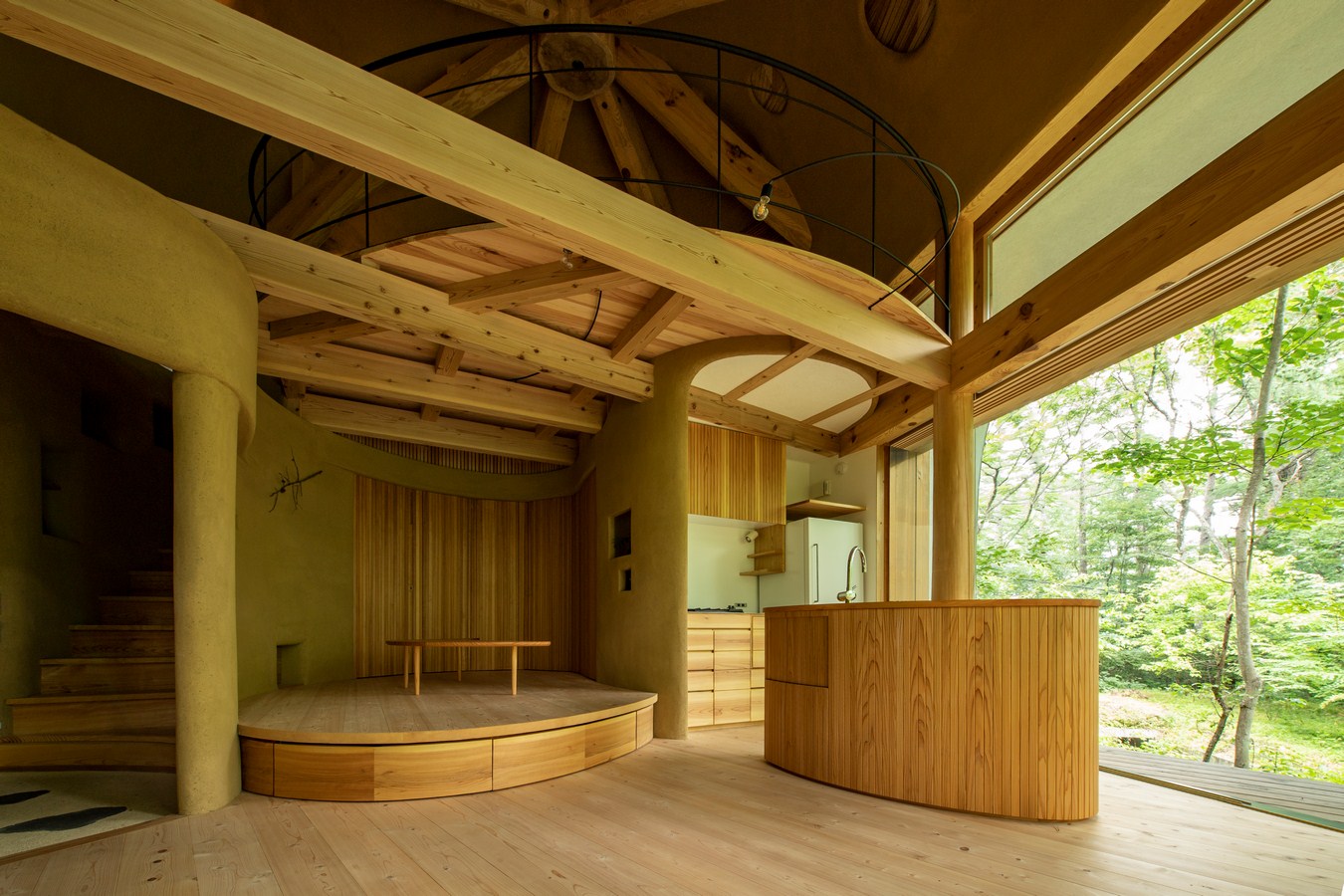 A fireplace curves out from the wall, with its surround made from rammed earth. Also we have featured other shell houses: Nautilus house and Caribbean Paradise.