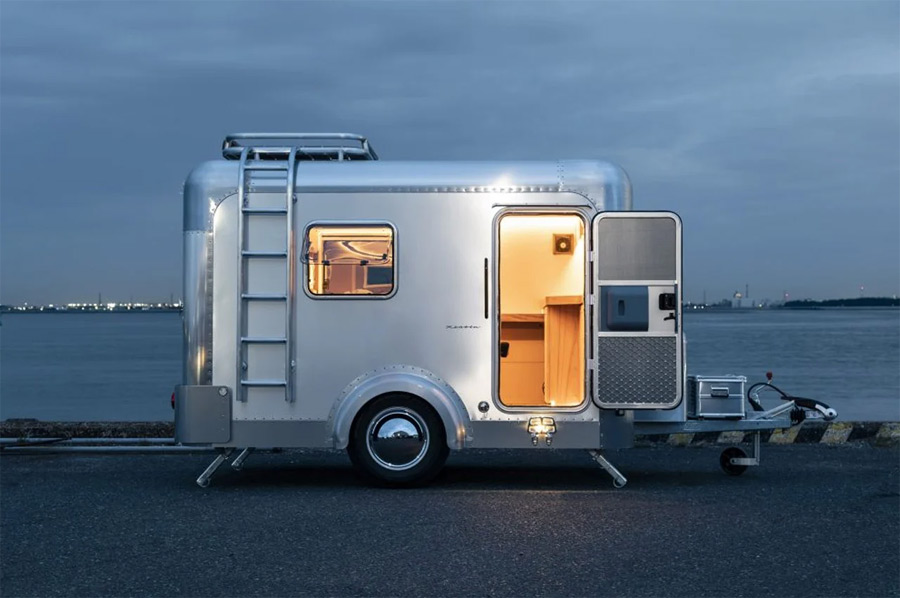 If the idea of a road trip with all the comforts of home appeals to you, then the X-Cabin 300 is worth considering. This innovative camping trailer is the brainchild of Japanese startup X Cabin, and it promises to elevate your camping experience to new heights.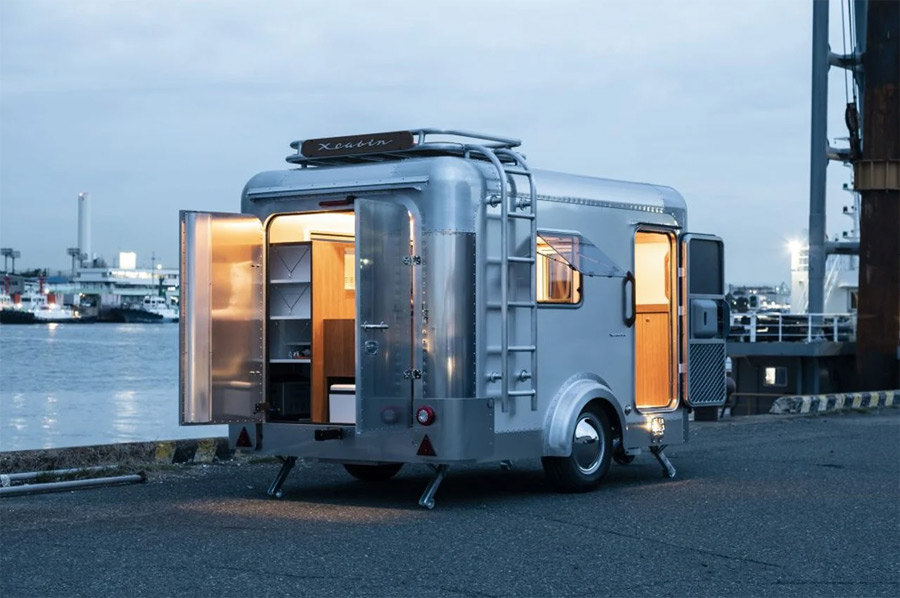 The X-Cabin 300 is not your average camping trailer. Its all-aluminum, lightweight body is both eye-catching and functional. The exterior is adorned with riveted aluminum and rounded corners, giving a nod to the iconic Airstream trailers. However, X Cabin has added its own unique flair to this mobile home away from home.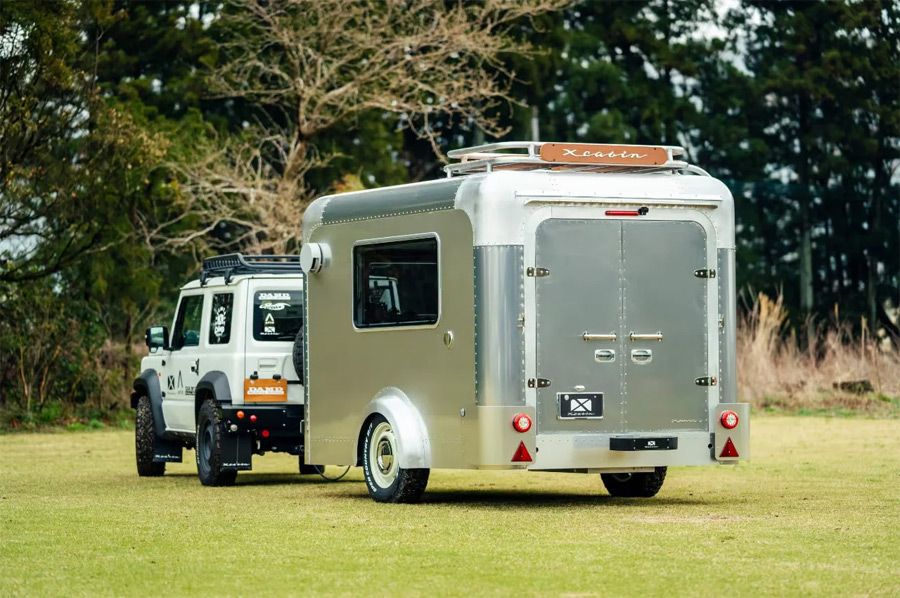 Unlike the Airstream's aerodynamic curves, the X-Cabin 300 opts for a more straightforward, boxy shape. This design choice allows for a high-efficiency floor plan that maximizes the use of space. Inside, you'll find a convertible dinette that doubles as a sleeping area, a galley complete with a sink, an optional fridge box, and a portable gas camping stove. There's also plenty of storage space for all your outdoor essentials.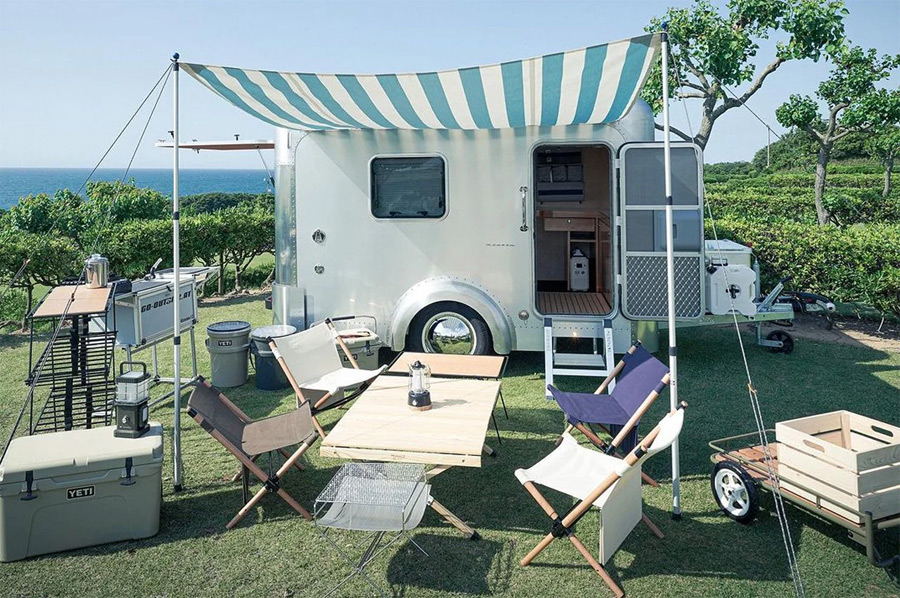 The trailer's name, "cabin," is aptly chosen to convey the sense of comfort and coziness you'd expect in a ship or airplane cabin. It's a promise of a snug haven amidst the wilderness. And despite its lightweight frame of just 750 kilograms, the X-Cabin 300 is built on a sturdy steel chassis manufactured by the well-known German company AL-KO.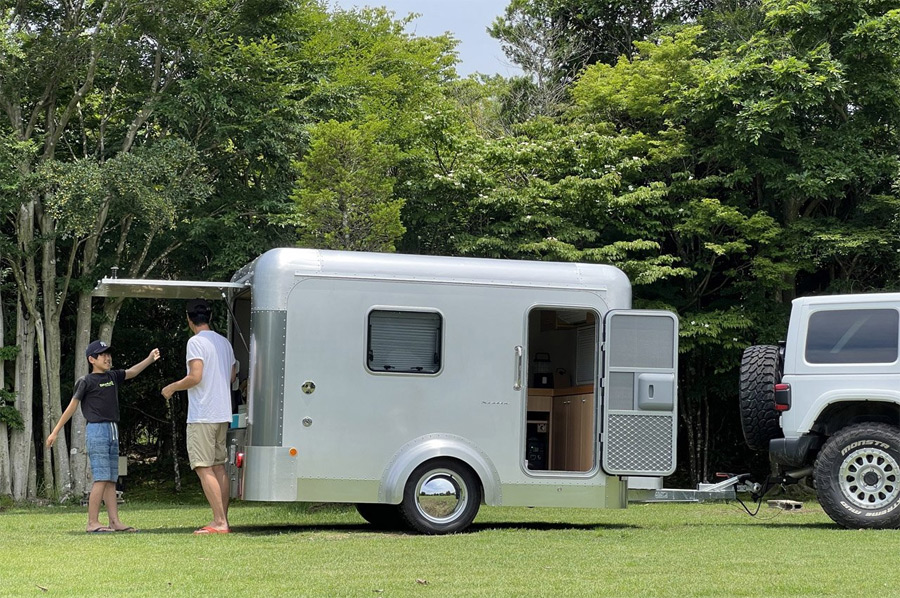 But the X-Cabin 300 is more than just a pretty face. The interior is equipped with LED lighting and air conditioning, ensuring you stay comfortable regardless of the weather outside. What's more, the trailer can even supply emergency power back to your home, making it a versatile addition to your outdoor adventures.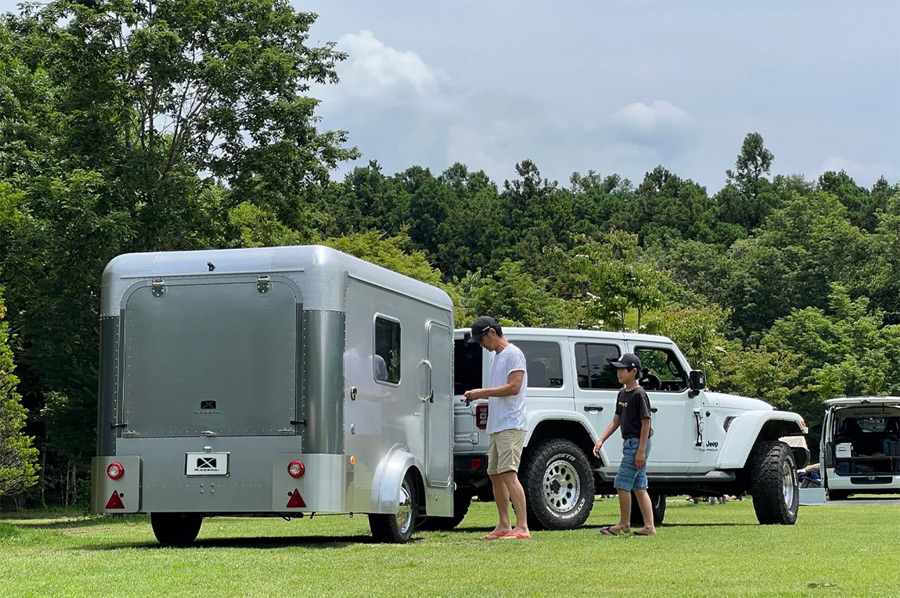 When it comes to customization, X Cabin offers plenty of options. Buyers can opt for double doors or a tailgate at the rear of the trailer. There are also two different floor plans available: the X-Cabin 300 Glamp and the X-Cabin 300 Solo, in addition to the base 300 models. As for the price, the X-Cabin 300 ranges from ¥5.8 million ($40,000) to ¥7.2 million ($50,000) in Japan, depending on the floor plan you choose.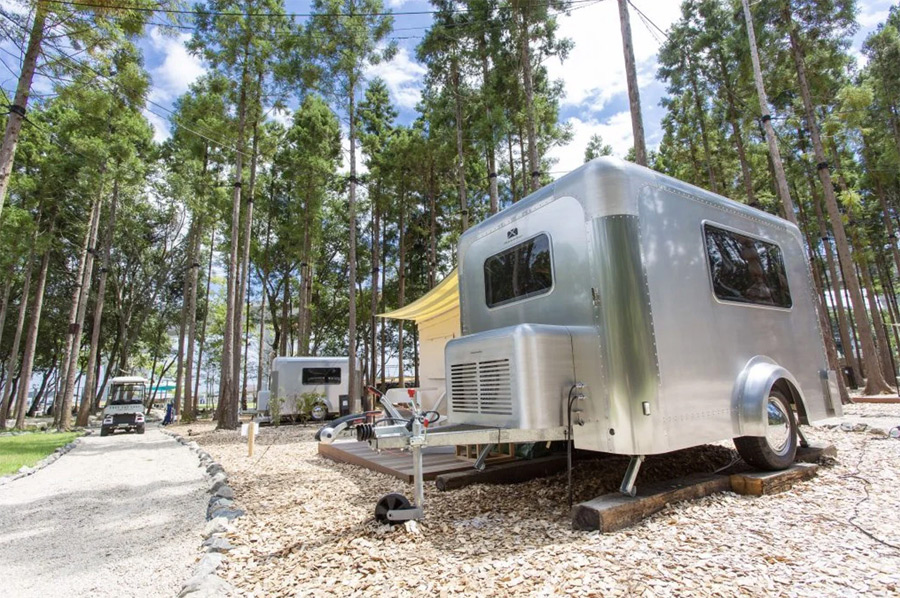 In summary, the X-Cabin 300 is a game-changer for camping enthusiasts. With its blend of style, efficiency, and customization options, this trailer offers a luxurious yet practical way to enjoy the great outdoors. Whether you're a seasoned camper or new to the world of outdoor adventures, the X-Cabin 300 is a ticket to a more comfortable and enjoyable experience. Also you might be interested in 15 modern tiny houses.