Do you need to develop a website for your charity organization? There are ready-made free solutions for this in the form of free charity website templates and wordpress themes. With these, you can easily launch your donation website at no cost. Just follow the links – download and use, or build your website right in the cloud with the free charity website builders also featured in this review.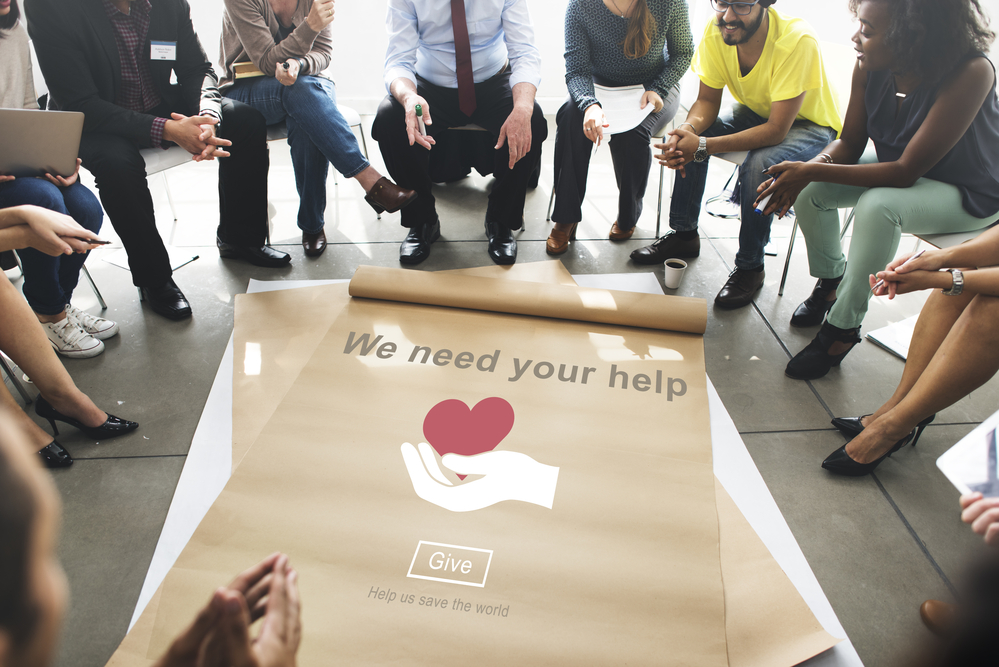 According to the latest data, there are over 1.54 million charitable organizations in the United States. The total number of charity organizations worldwide could exceed 10 million. Each organization, or nearly every one, has its own website, and those that don't yet have a website are either developing one or planning to do so.
Unlike the business industry, charitable organizations typically have much more limited budgets for their operations. Developing a website can be a significant burden for them. To cater to these needs, there are free charity website templates and website builders specifically designed for nonprofit organizations.
This article will focus on creating a charity website. Specifically, we'll discuss how to establish such a website for free by utilizing free charity website templates, which often come bundled as free donation website templates. If you're wondering where to find these resources, many of the best sites for free website templates offer a range of options tailored to charitable organizations and causes. These templates usually come with built-in features to facilitate donations, making it easier for you to set up and manage your charity website.
As the name implies, charity and donation websites are engaged in charity, talk about the goals of their charity foundation and collect donations. Accordingly, a good website template for charity foundation should not only look spectacular, attracting the attention of readers, but also allow you to transfer donations online.

Note: Surprisingly, most charity website templates don't have a ready-made donation collection option. They might have a section titled 'Make a Donation,' but the actual donation transfer option will be disabled. You'll need to independently connect the necessary payment systems relevant to your region. In contrast, website builders don't have this drawback - the donation option will be automatically enabled since online website builders are already ready-to-use solutions.
In addition, a modern charity organization website template should be fully responsive. That is, it looks equally good both on the desktop and on the mobile, since many people prefer mobile surfing the Web.
Top Free Charity Website Templates
Here are 35 great charity website templates that you can download for free or use online for free if the template is part of the platform:
Free Charity CSS Template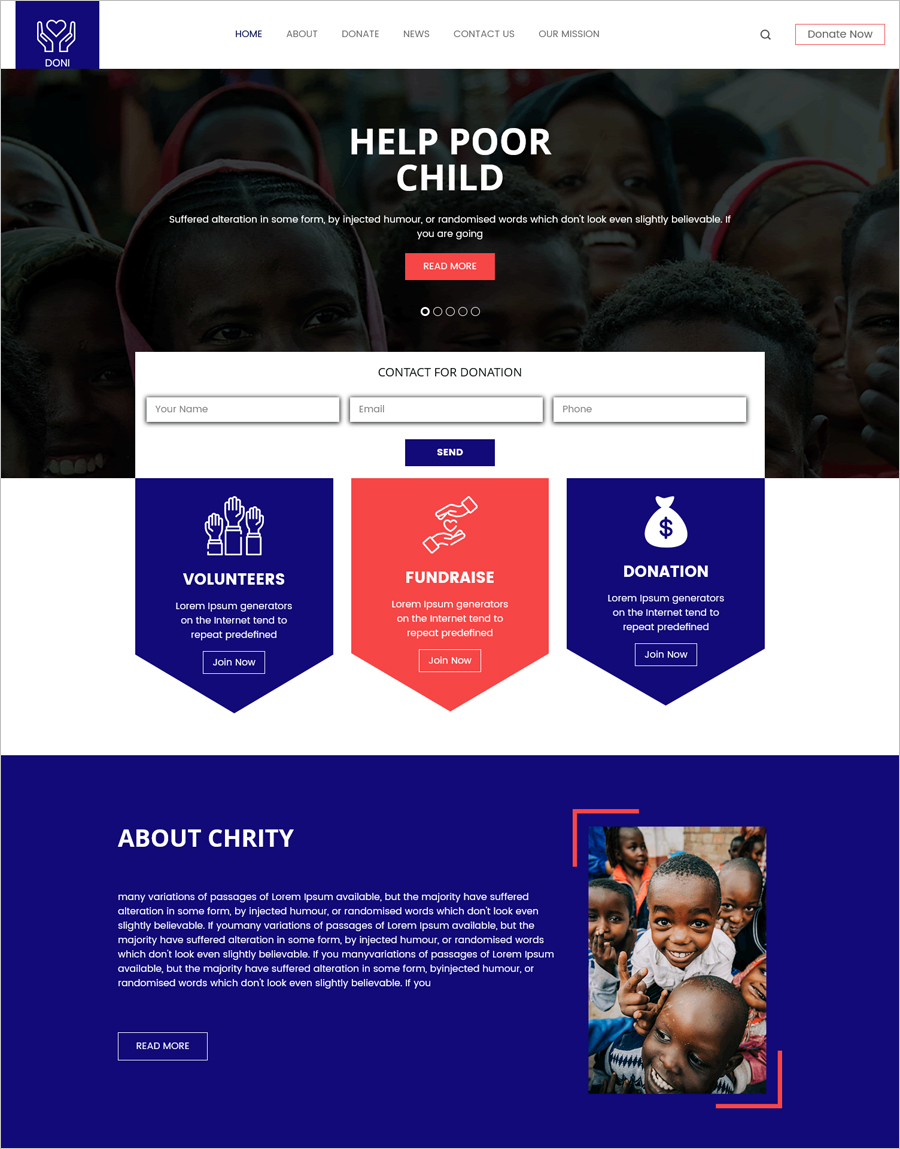 Free Education for All Website Template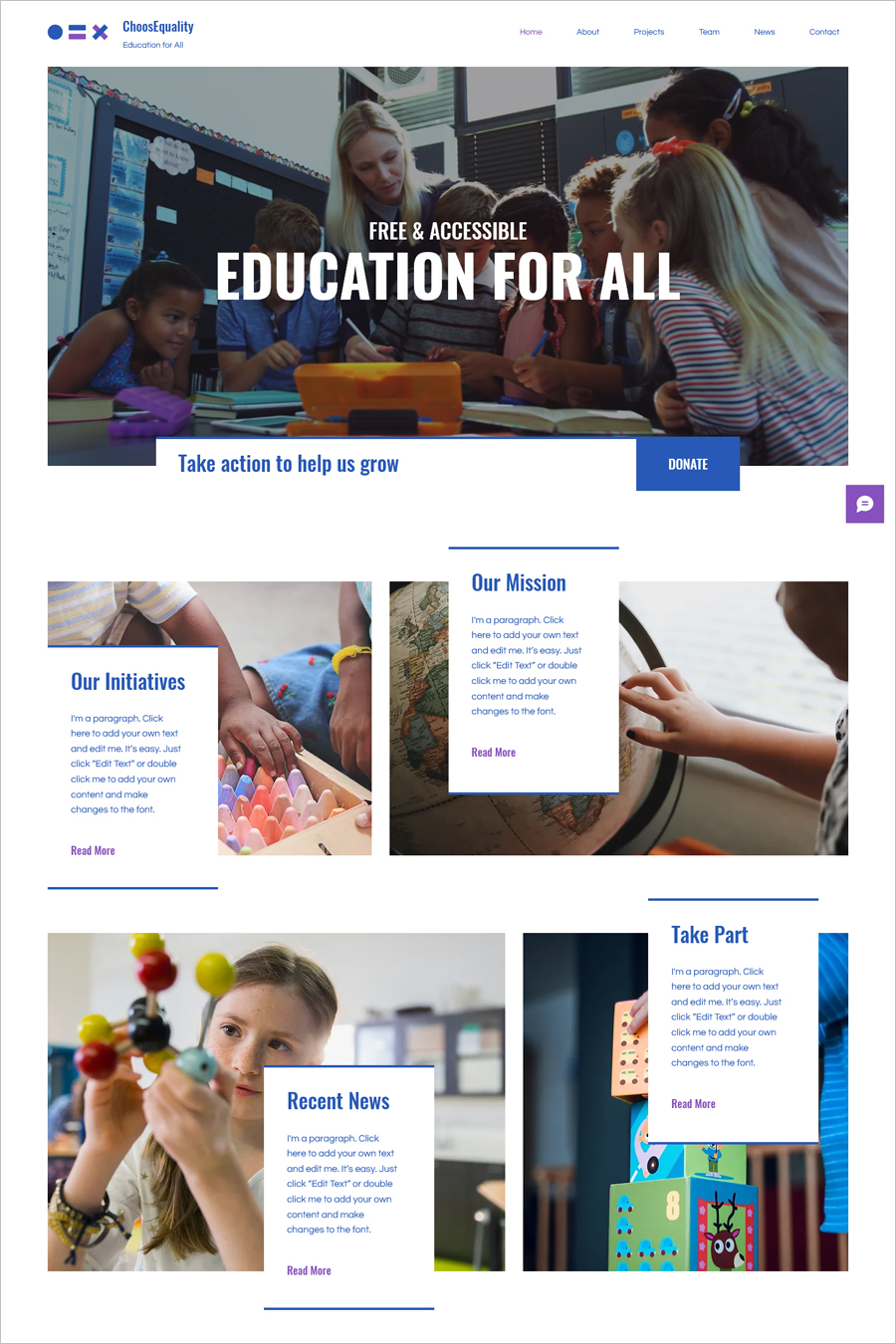 Free Buddy X Theme for Charity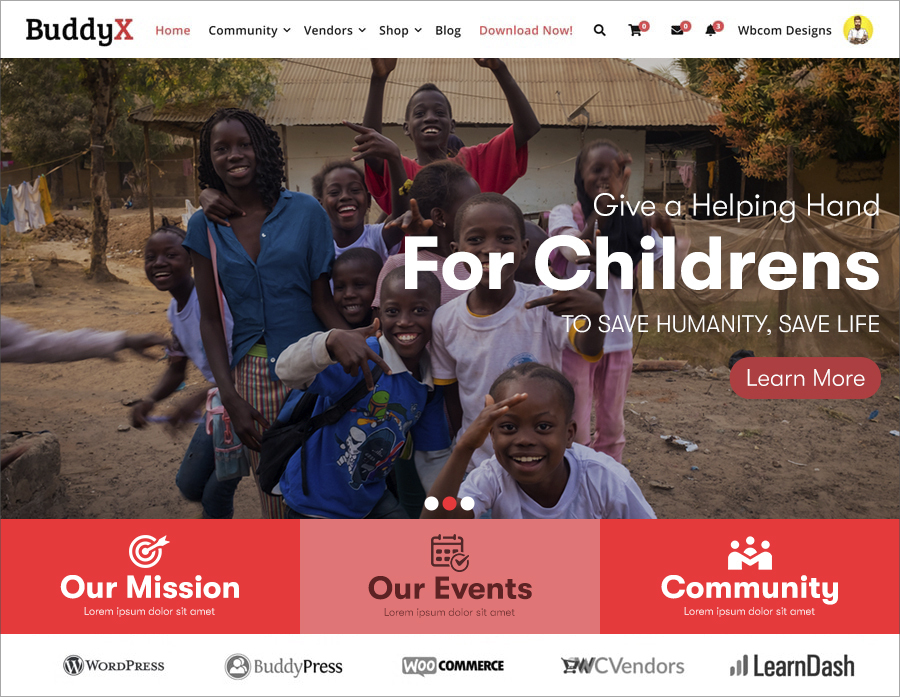 Free Unicare HTML Website Template for Charity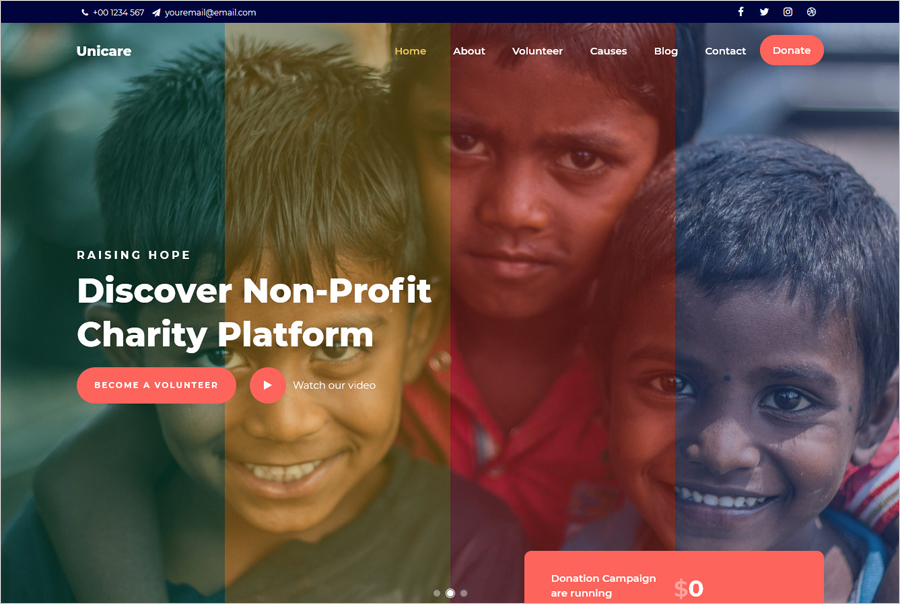 Free Wildlife Conservation Website Template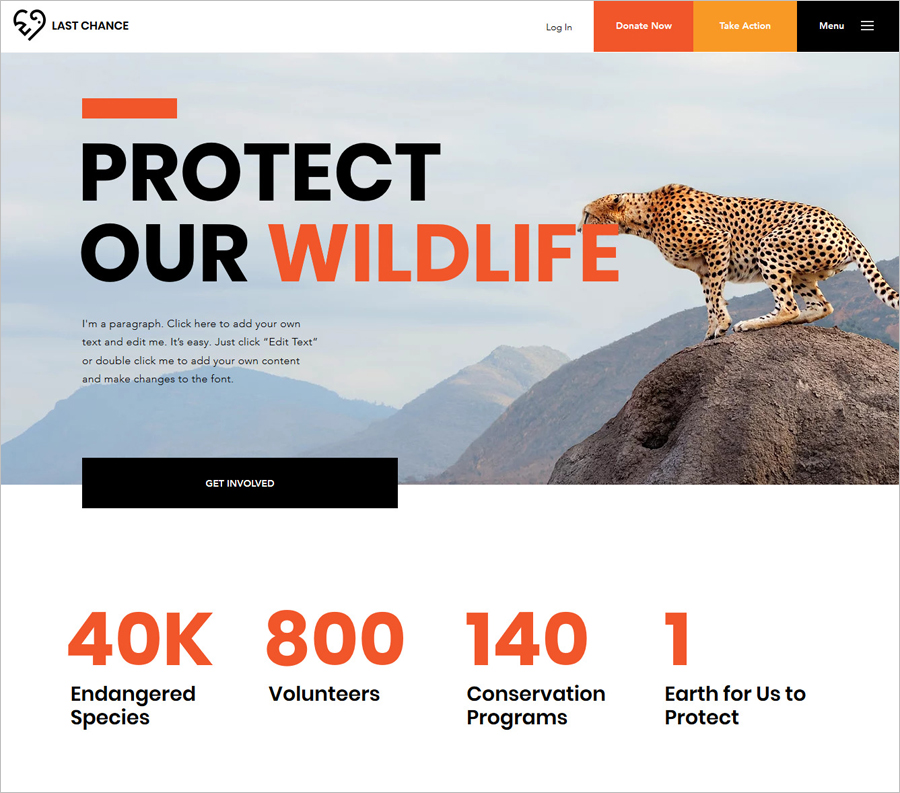 Free Charity WordPress Theme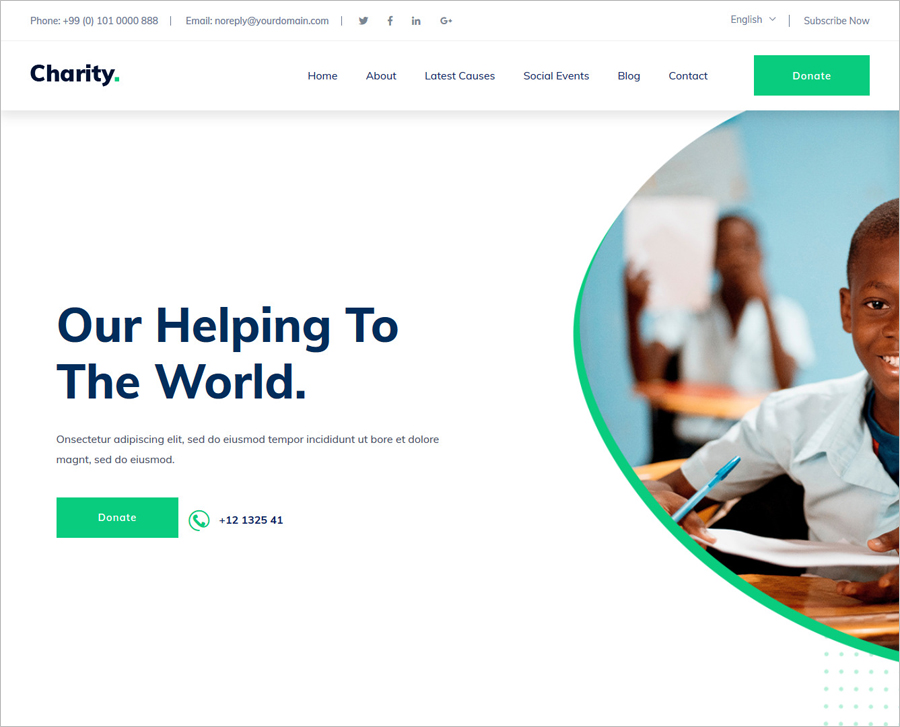 Free Disaster Relief Organization Website Template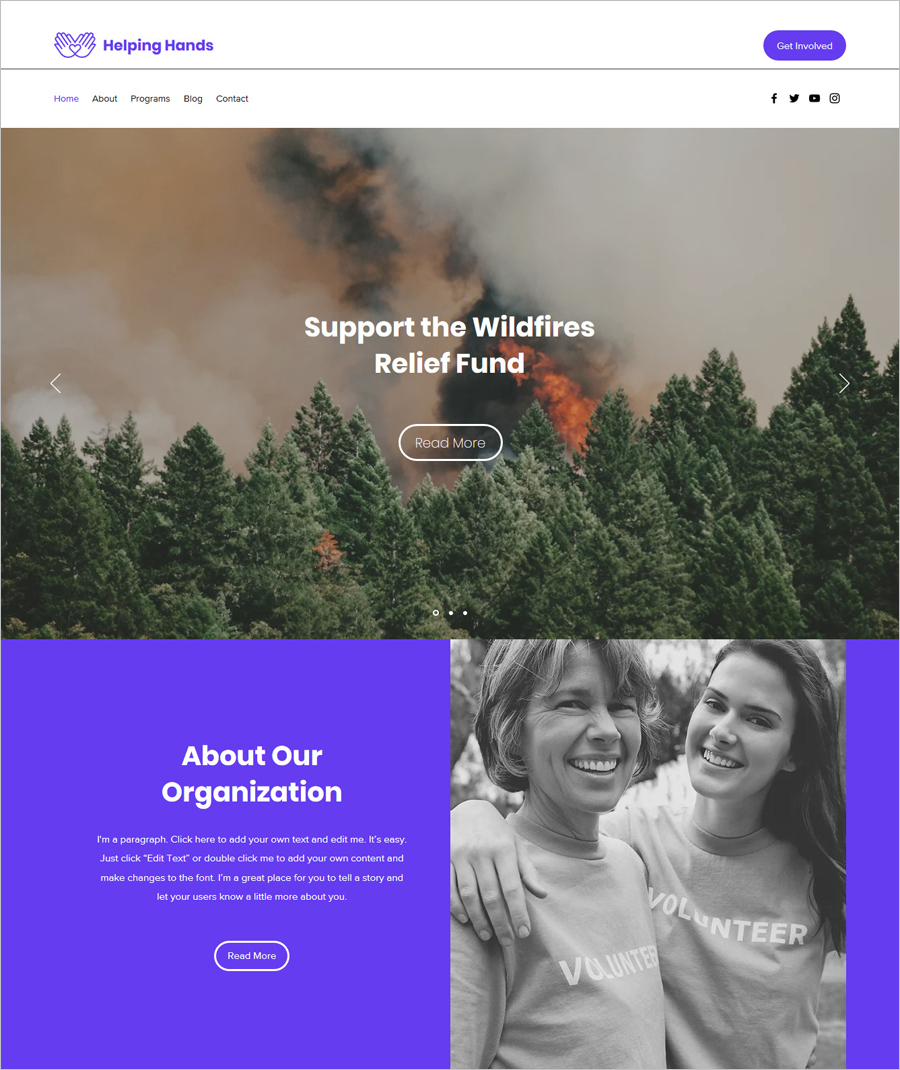 Free Charity Foundation Website Template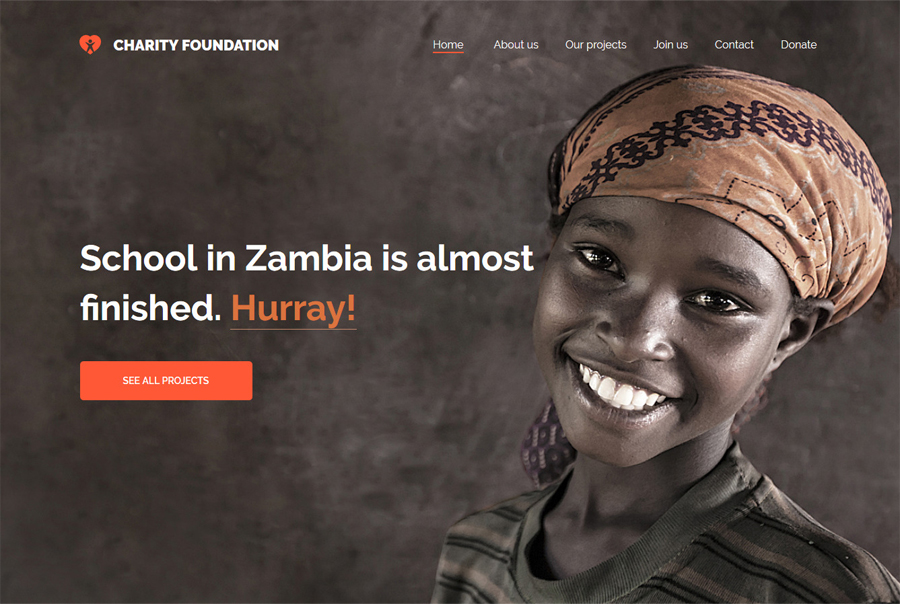 Free Charity Scavenger Hunt Website Template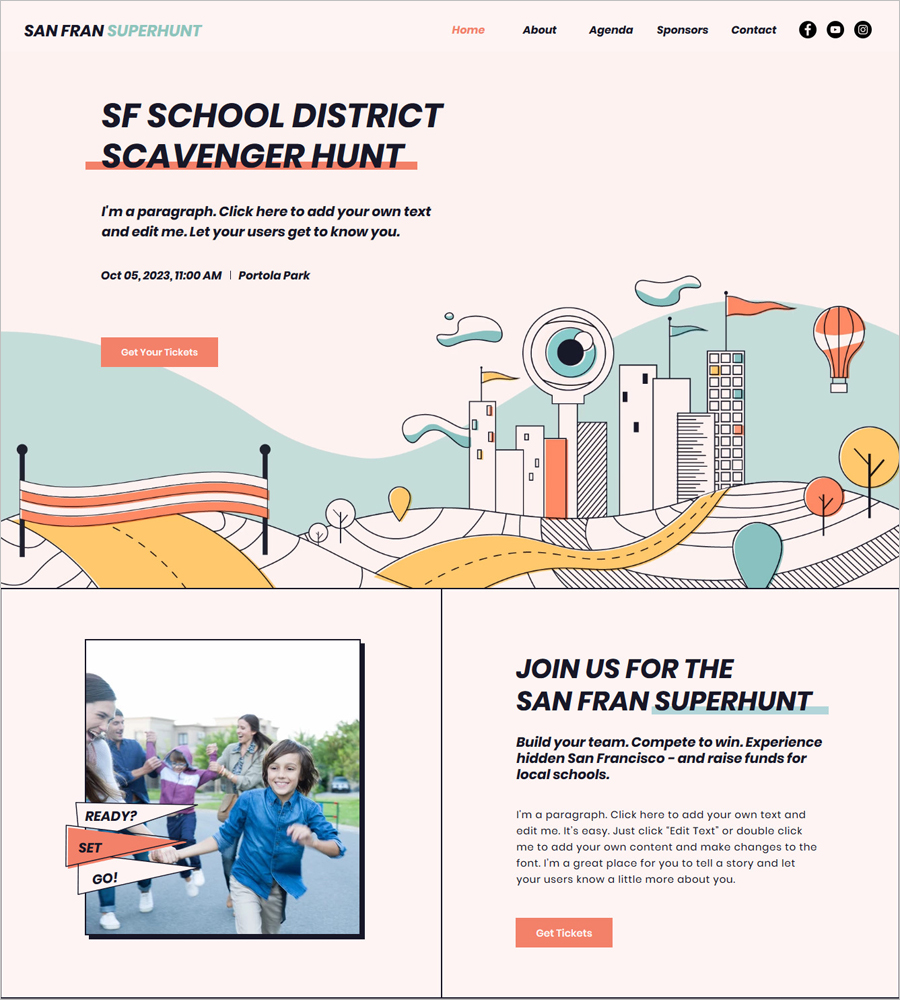 Free Welfare Charity WordPress Theme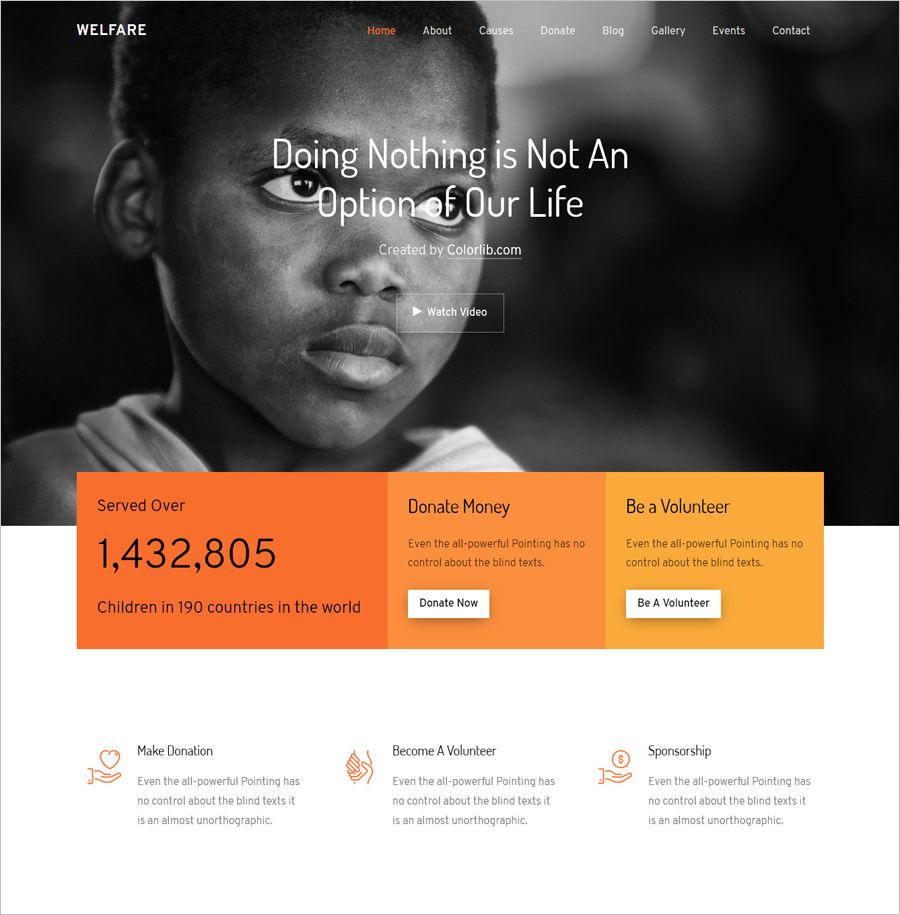 Free Ocean Cleaning Project Website Template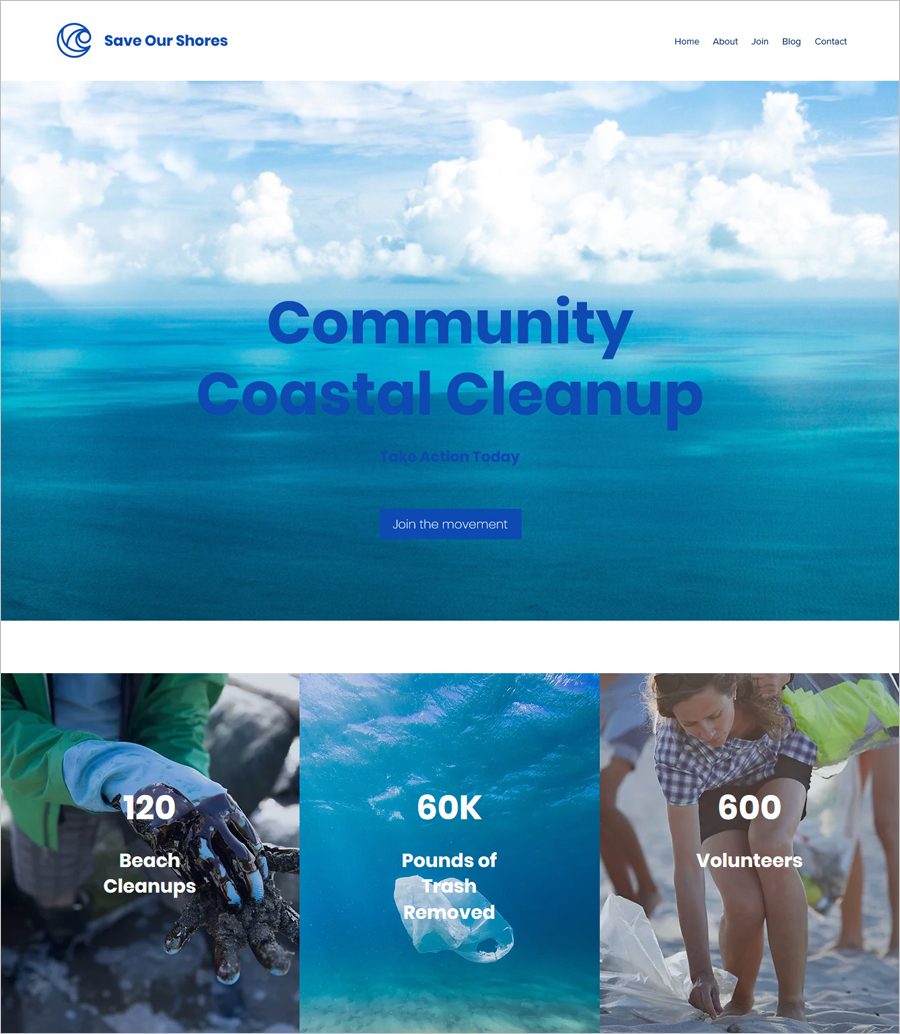 Free Non Profit WordPress Theme

Free Food Charity Website Template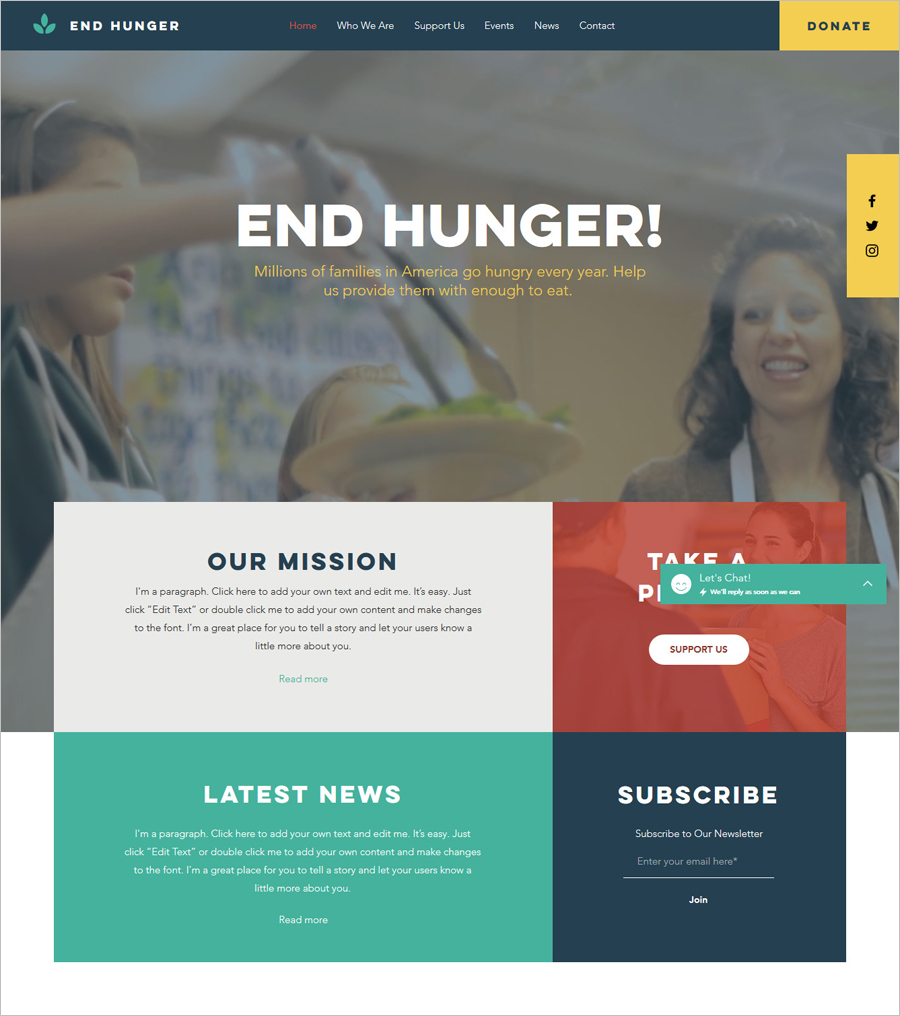 Free Social Care Lite WordPress Theme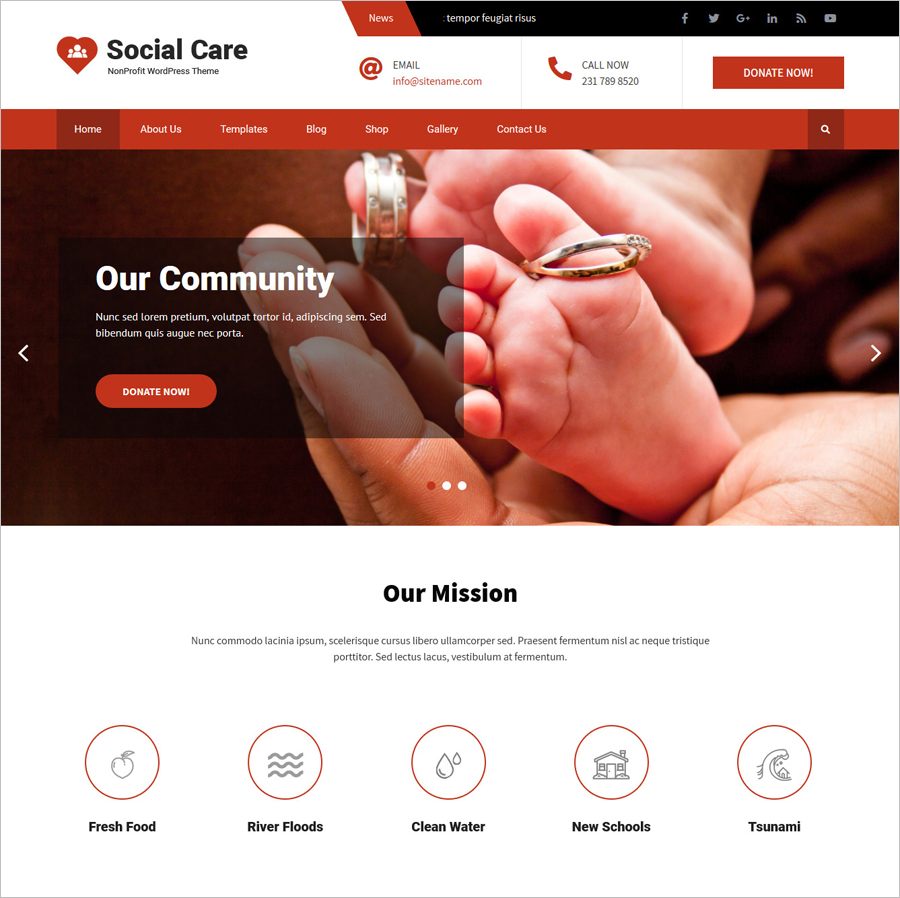 Free Feed The World Website Template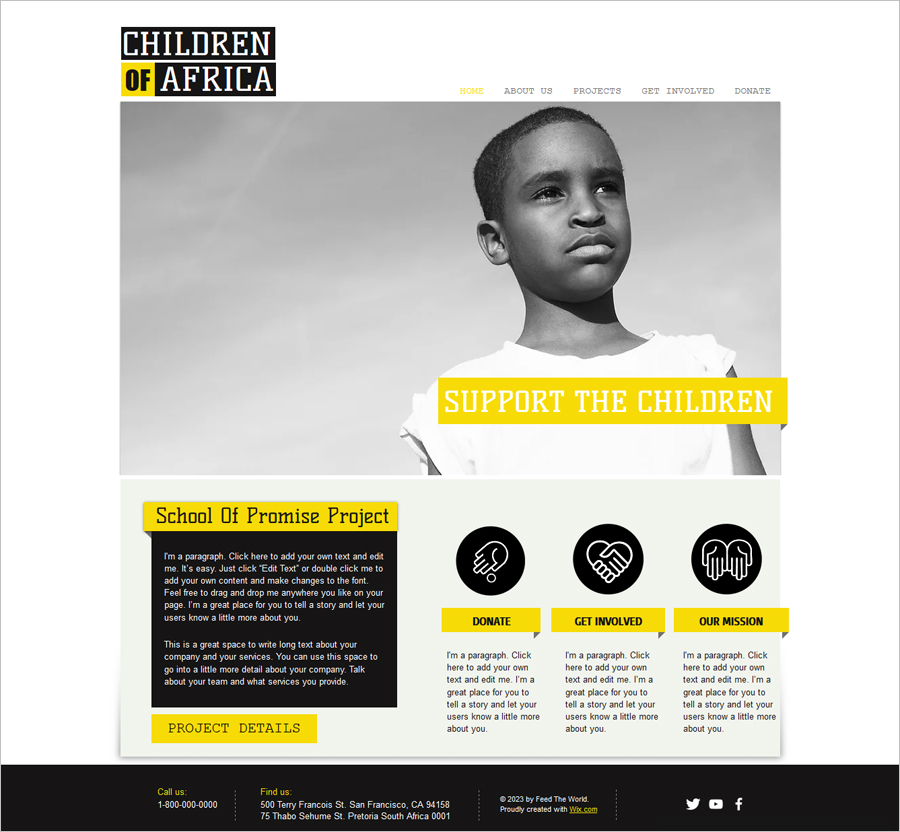 Free Kare NGO Website Template for Charity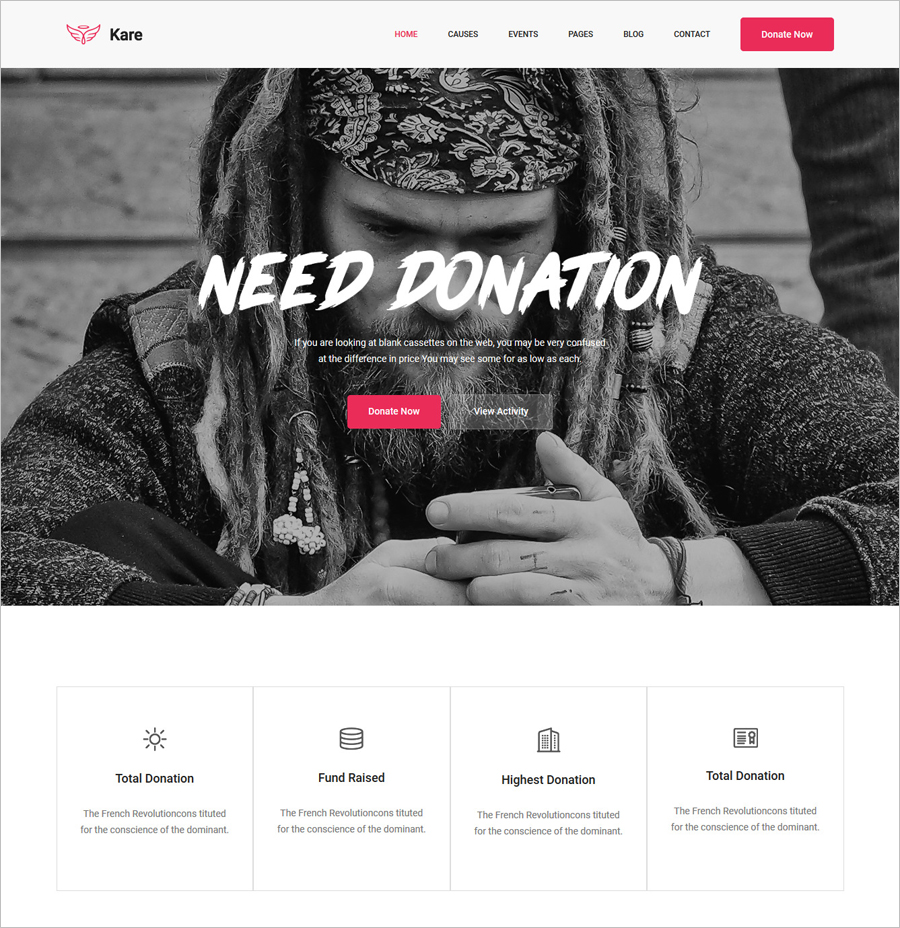 Free Women Empowerment NGO Website Template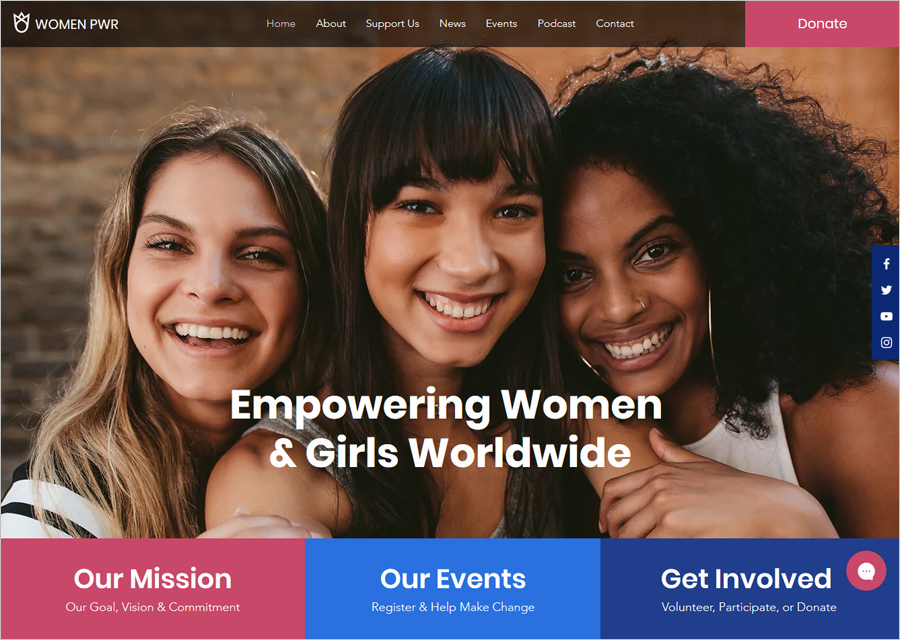 Free Zeko Lite Responsive Charity WordPress Theme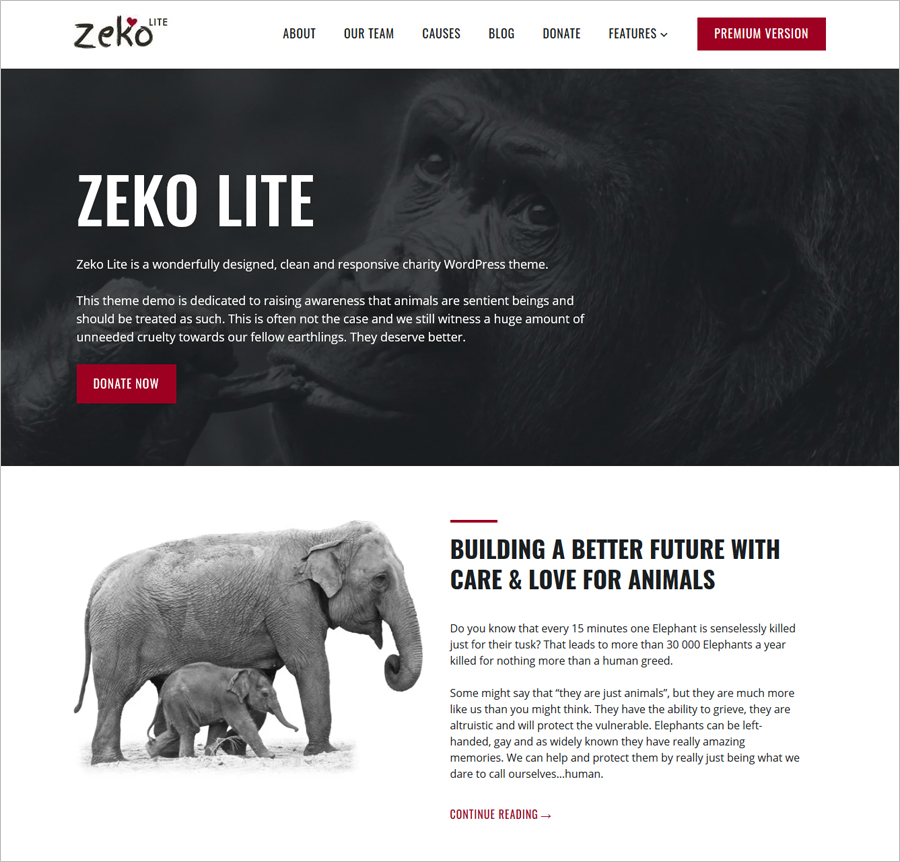 Free LGBTQ Community Center Website Template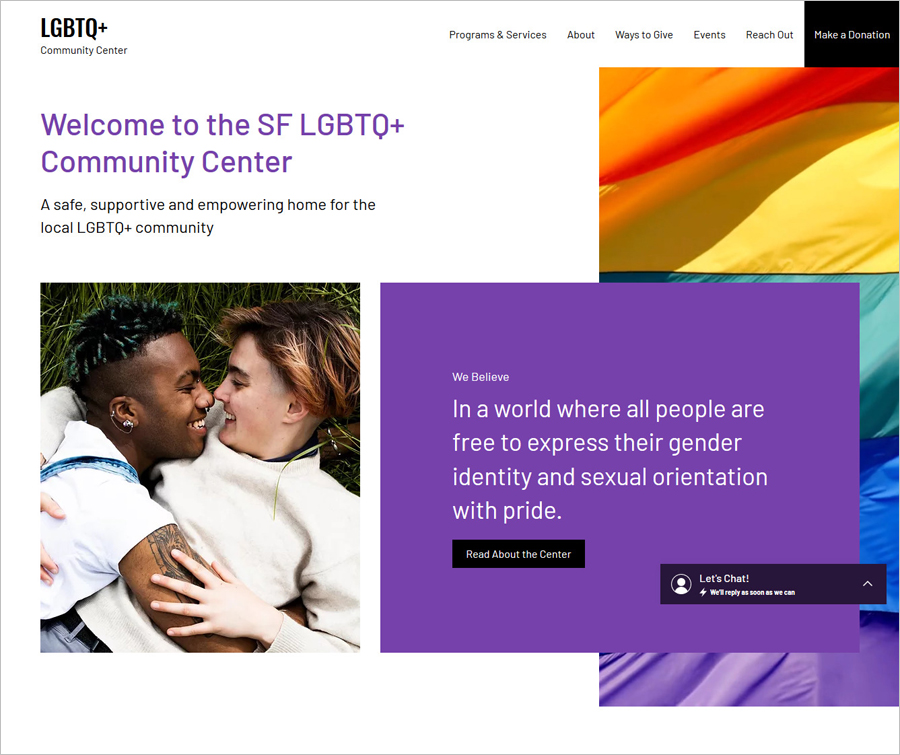 Free Charity Review WordPress Theme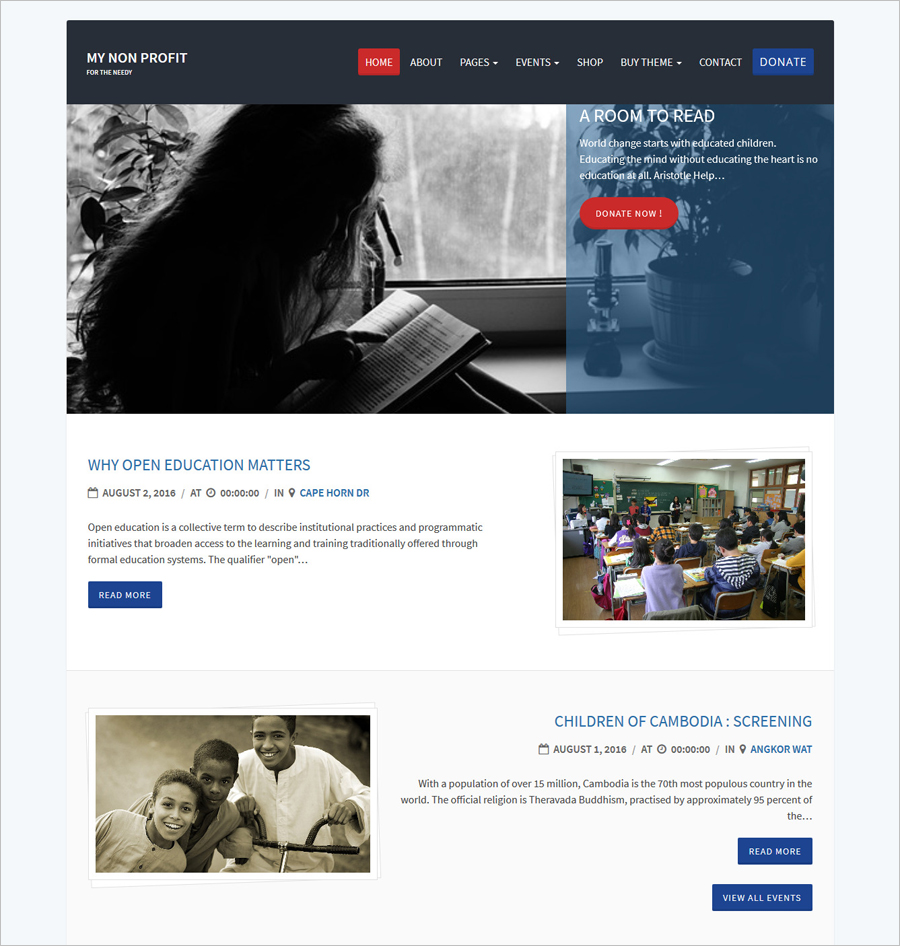 Free Kids Charity Website Template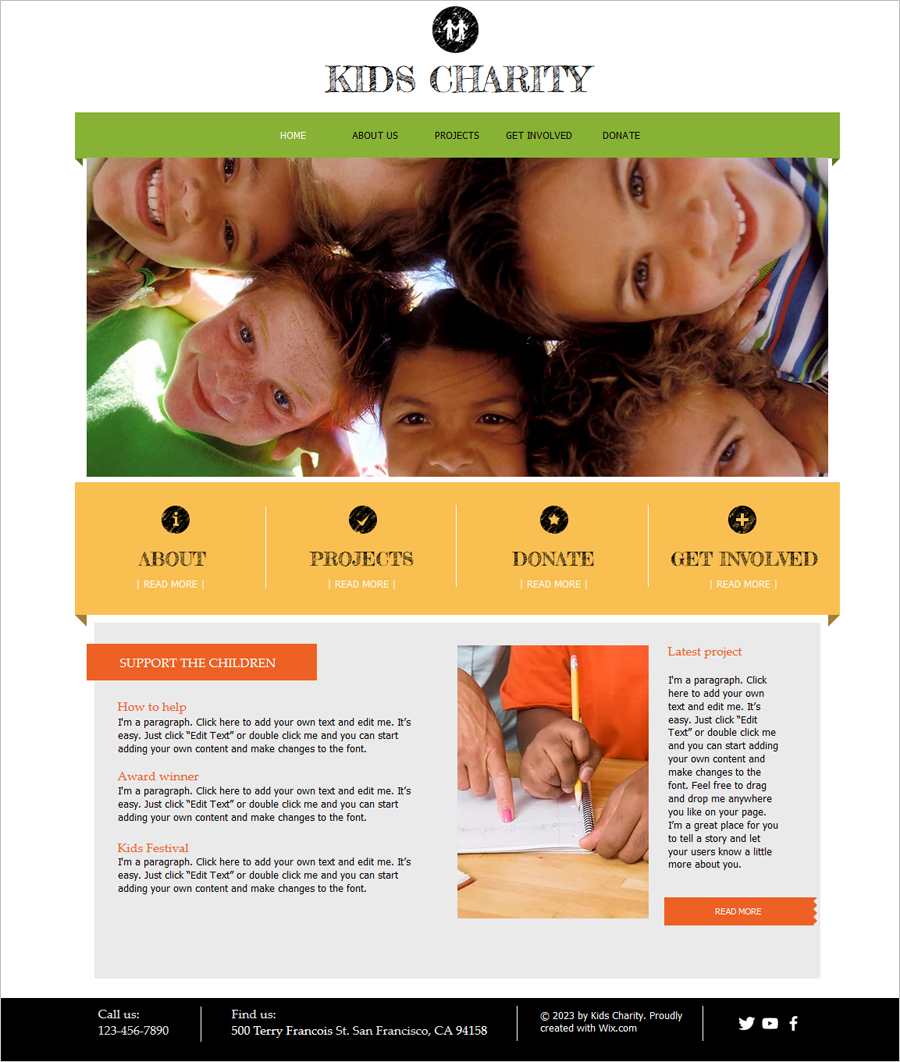 Free Benevolent WordPress Theme for Charity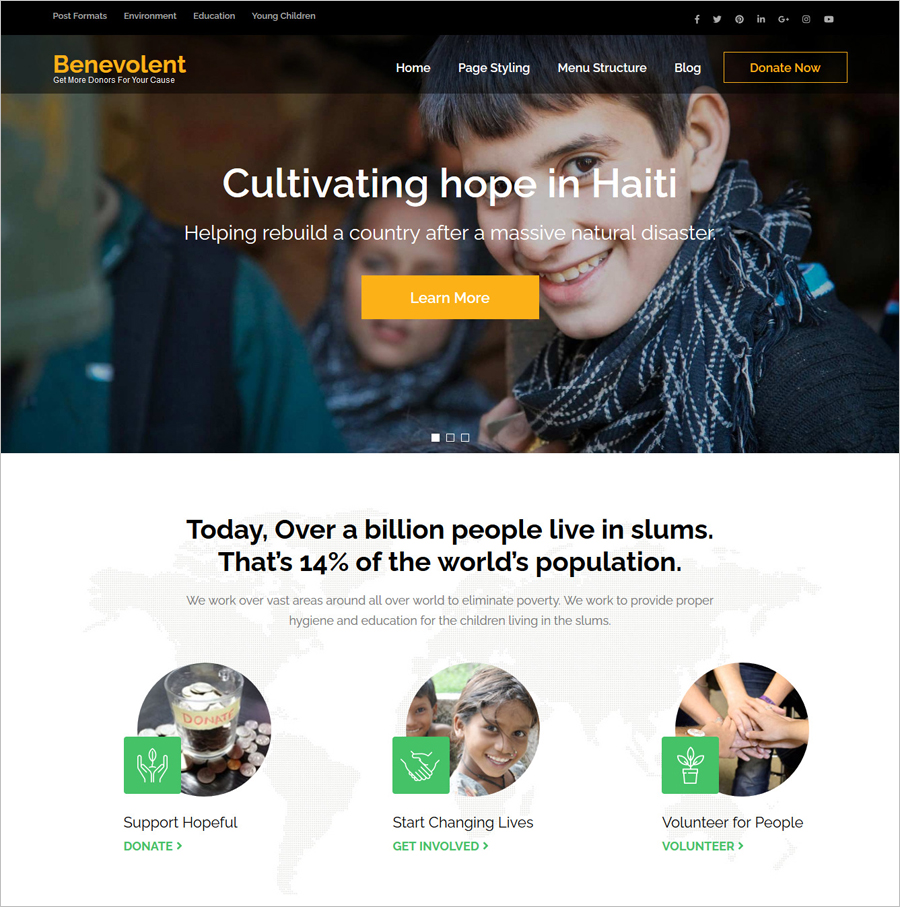 Free Environmental NGO Website Template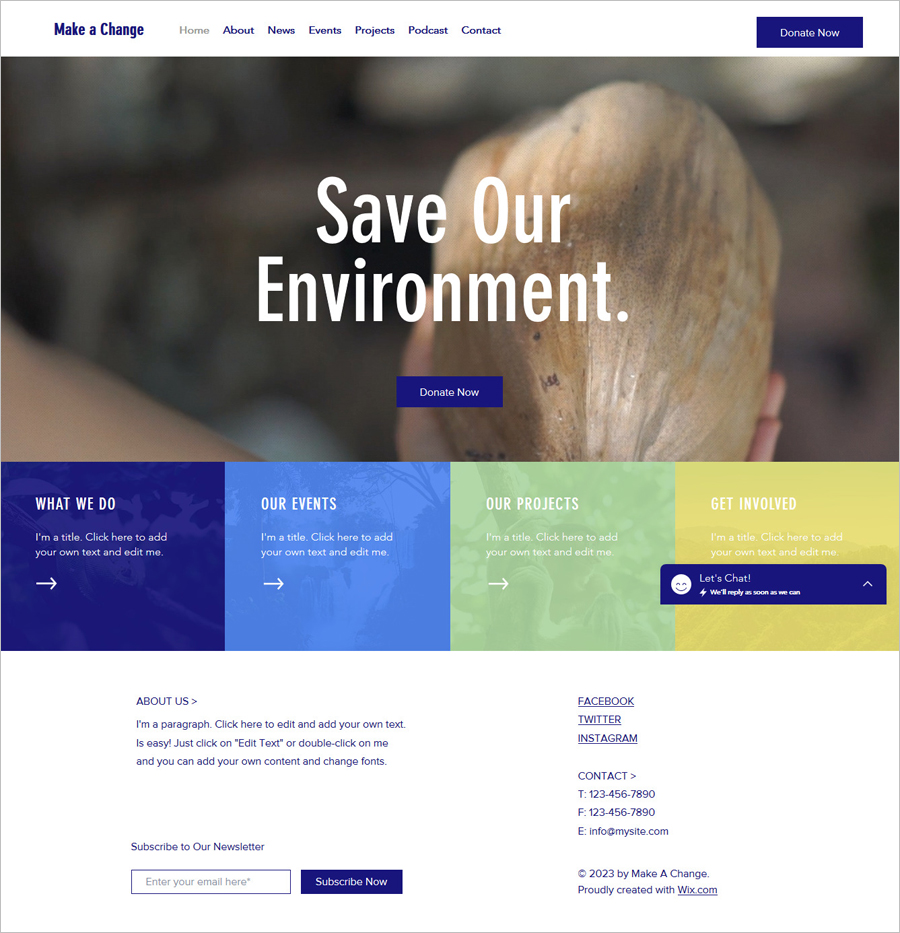 Free BCharity Bootstrap Template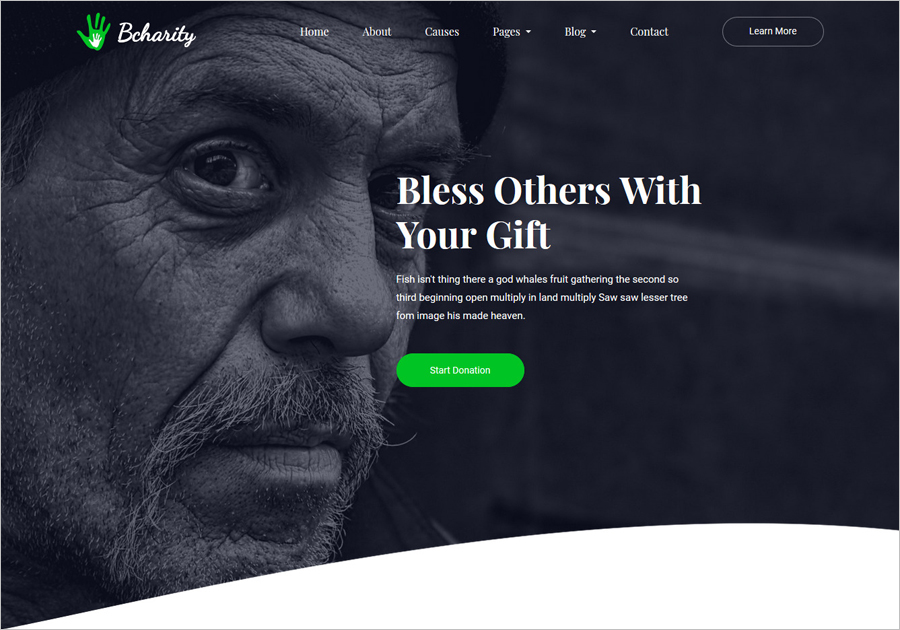 Free Community Action Group Website Template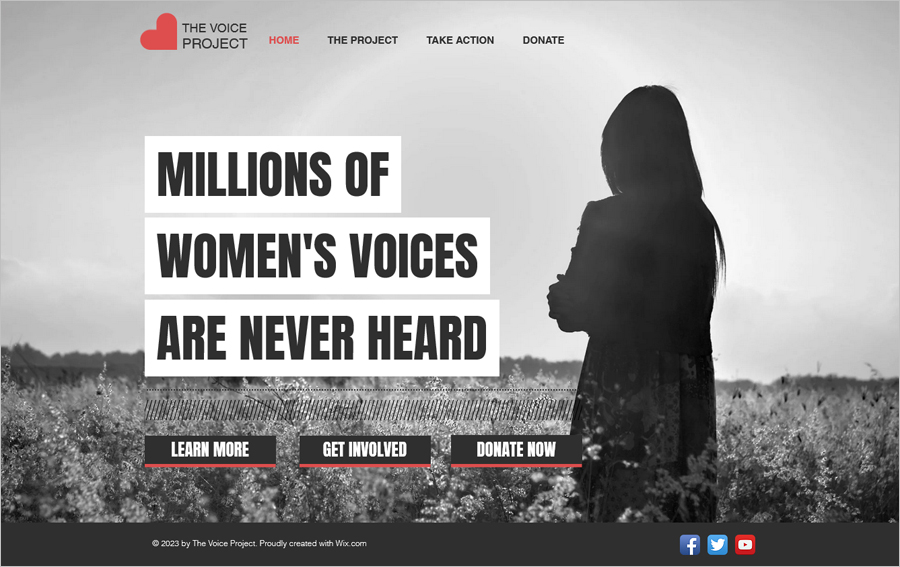 Free HB Charity WordPress Theme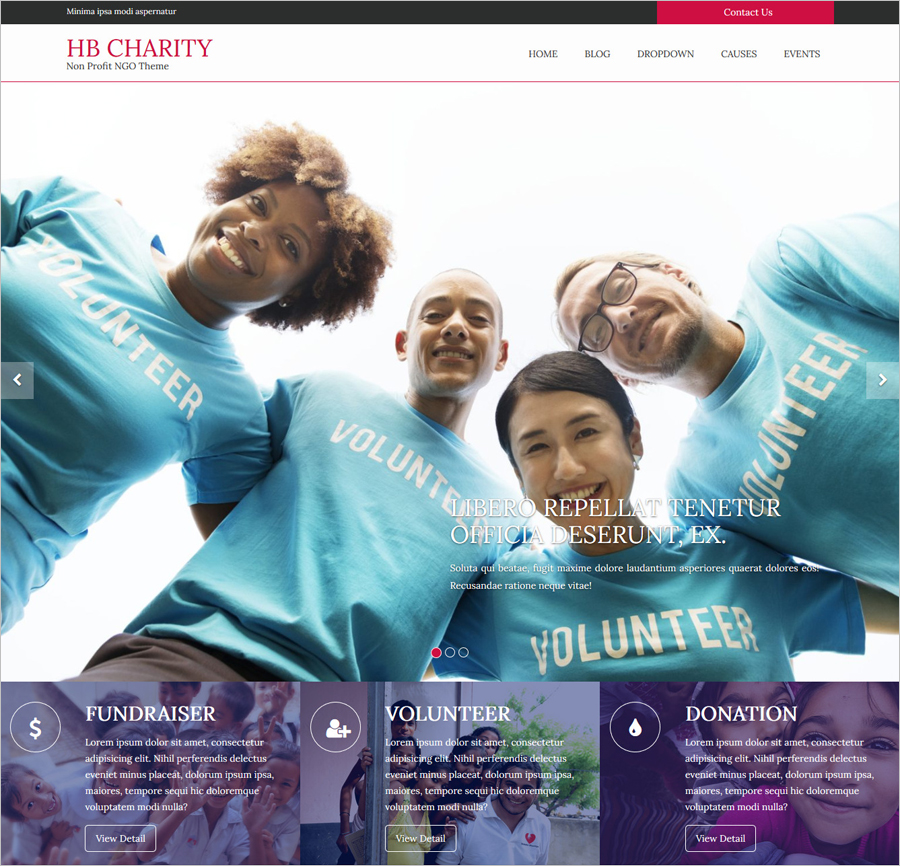 Free Foundation Bootstrap Template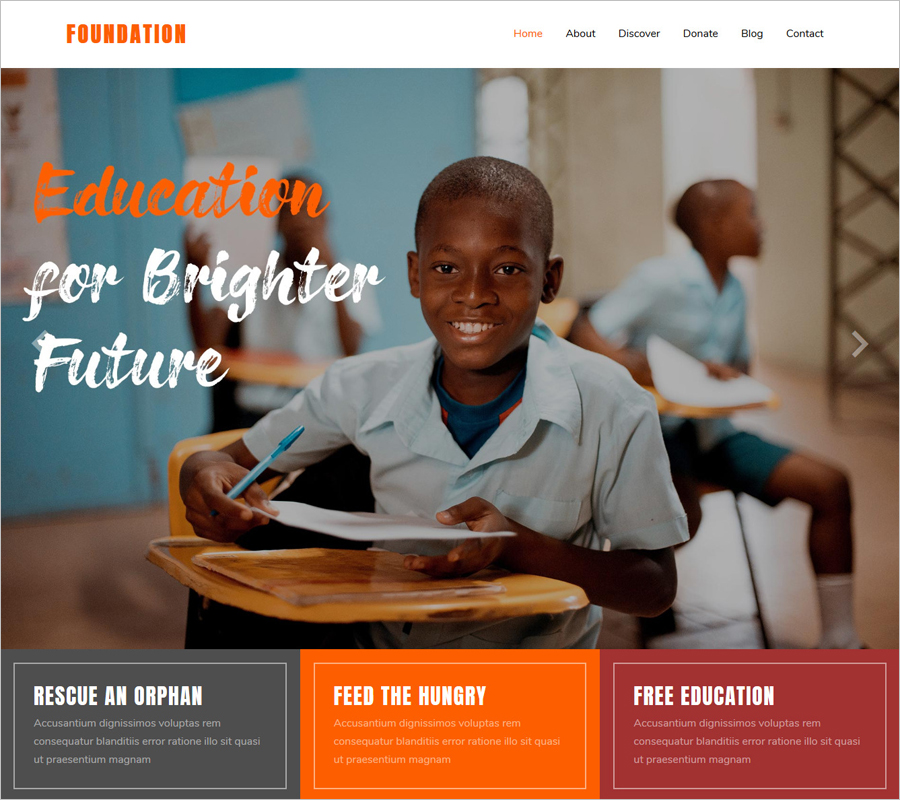 Free Political Fundraiser Website Template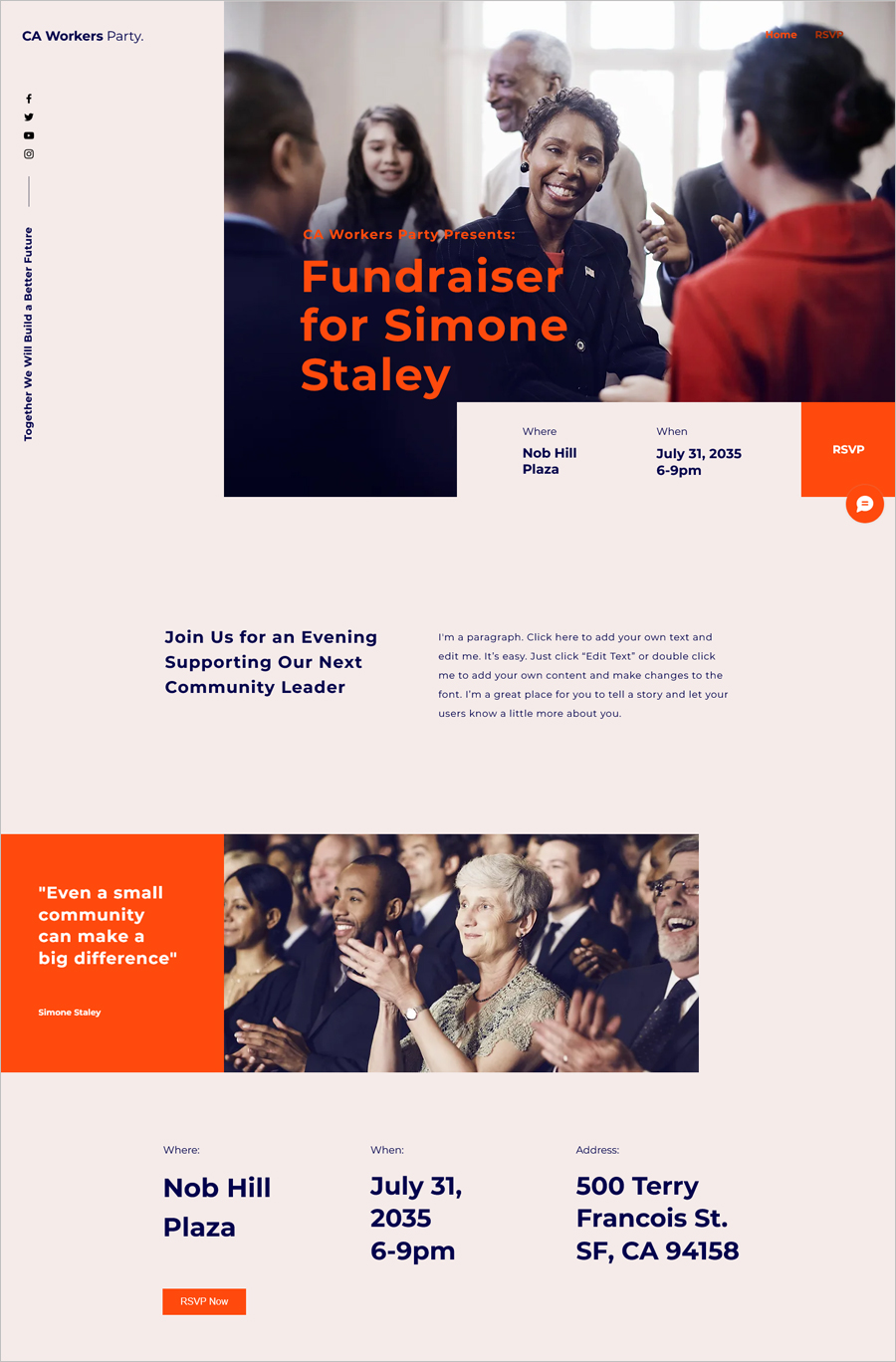 Free Fundraiser Lite WordPress Theme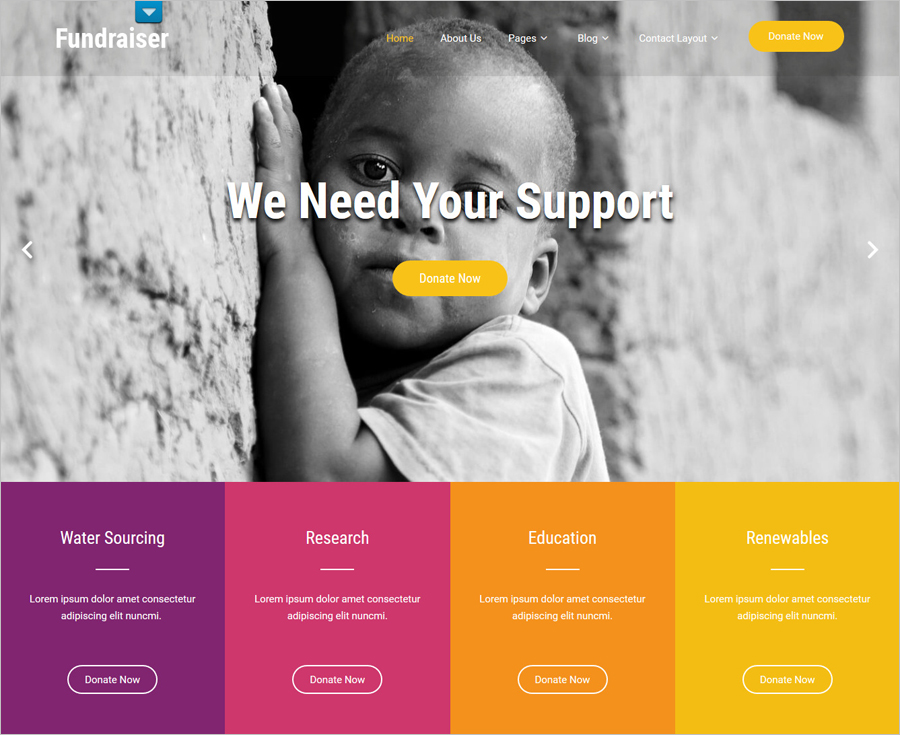 Free Charity NGO WordPress Theme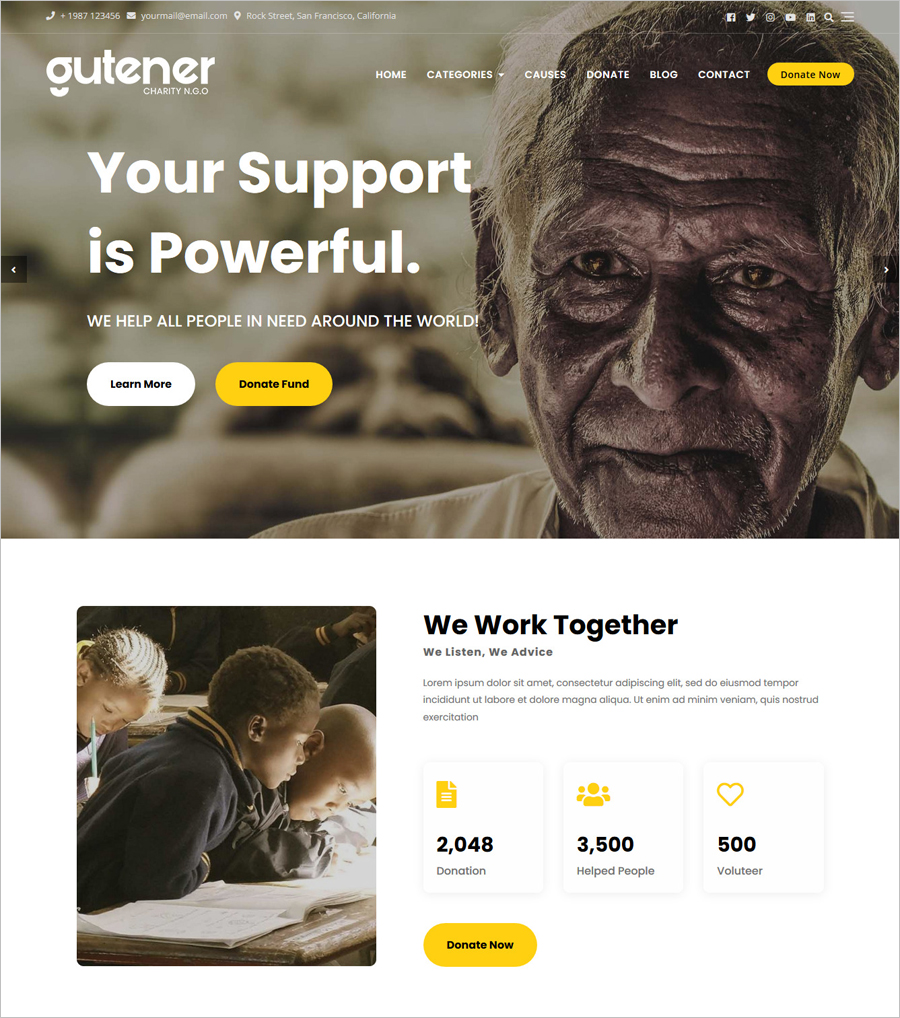 Free Nature Org Website Template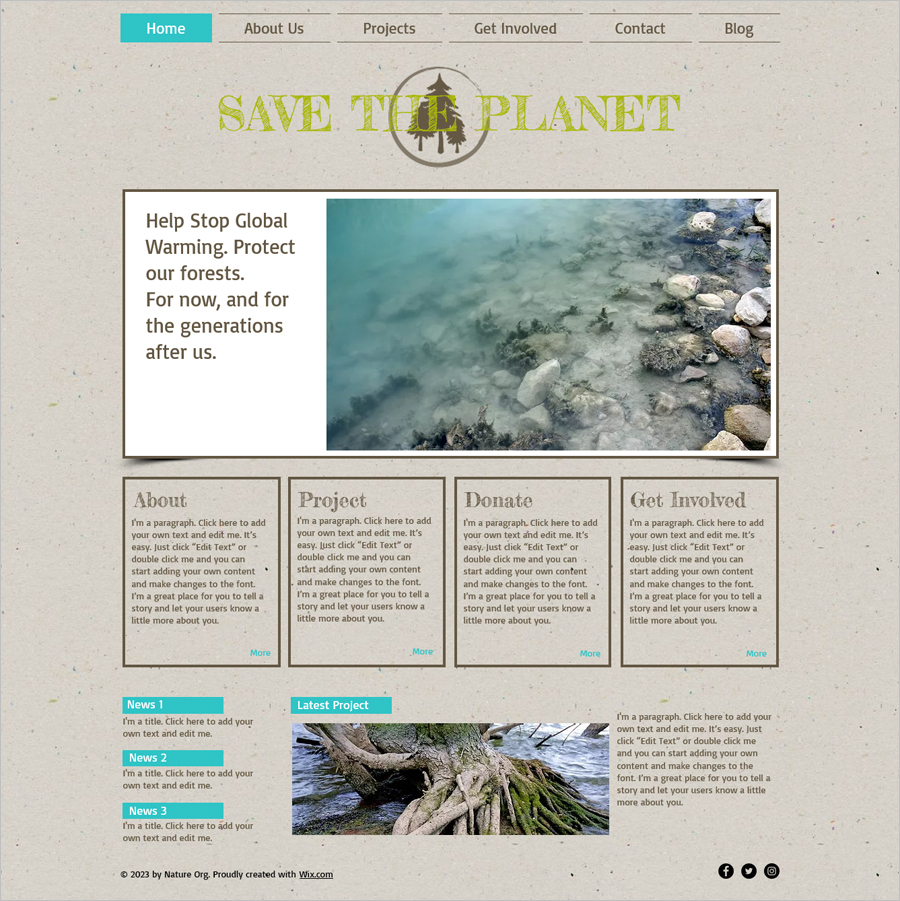 Free Fundraising WordPress Theme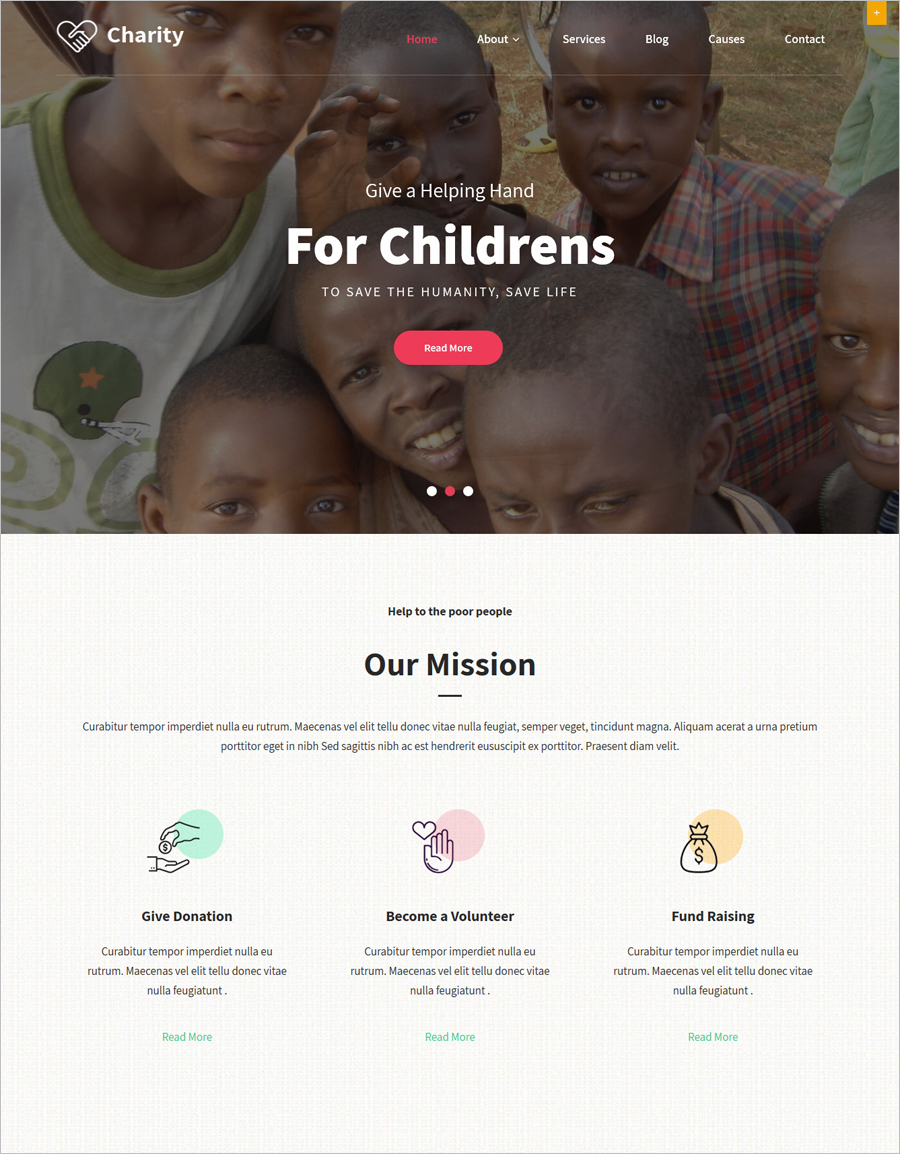 Free Climate Change Conference Website Template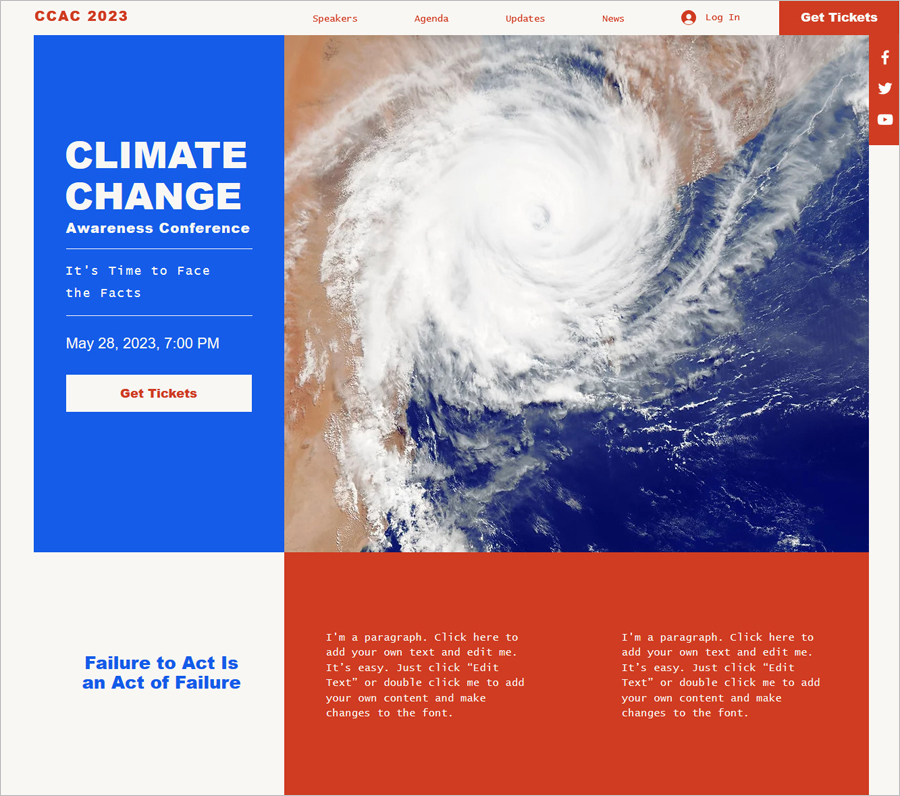 How Should A Modern Charity Website Look Like?
You are asking someone to open their purse strings. Of course, it is for a just cause, but people do not always donate easily. When a visitor browses through your site, they have to be drawn into the narrative you wish to convey. Through proper choice of charity website templates, this is easily achieved.
Well Planned Layout – It's not a good idea to stick a Paypal button right under the nose of a visitor. An in your face approach rarely works well. The purpose of the layout is to introduce the visitor to a story of need and altruism to satiate that need.
Keep in mind that a snazzy layout that might impress a client looking for SEO might not be the best choice for a nonprofit. A website for charity organisation has to be humble or in plain speak, and many best free website builders offers to their user a lot of beautiful charity templates.
Home Page – Static images work best on the Home Page. Choose nonprofit organization website templates that offer you space to write a lot here. Unlike other websites – travel, DIY, podcast – more is better in this case. People want to hear about the work you do, and a brief gist of a few projects would help your cause. Make sure that you do not drop names too early. Charities are trustworthy but influential ones are often met with skepticism.
About Us – The most important page of a charity website is the description of who you are. As a welfare organization, you are asking for a substantial chunk of money (though do not state that explicitly). It is not a $4 GoFundMe campaign, and through your choice of free charity website templates, you are trying to resonate with the donor. Make the About Us a compelling story about your organization's journey and make sure you touch upon every project.
Gallery – This section humanizes your website. Who have you helped? Whom do you want to help? Surely they have to be familiar to the donor. Black and white images are best or choose to mite the colors and suppress saturation. There has to be a tone of melancholy with a tinge of optimism conveyed through the photos.
Mission – What are you trying to save? Surely it is not the whole planet. Which issue are you grappling with – drinking water or children's education? Why did you take up this act of charity and not the other? Few statistics would help though do not overwhelm the visitor through bar graphs and pie charts.
What Else Do You Need To Know When Choosing A Free Charity Website Template?
Free charity website templates should have straightforward HTML syntax. You must not show off cool effects. If your site had the trendy new Parallax effect or dynamic Switchmenu, it would have the opposite effect.
You are trying to solve the problems of the world, not sell ribbons and mugs from an Etsy site.
Keep The Code Clean – To have an uncluttered site, the HTML code has to be quite straightforward. This is aided by the fact that the content is static. There is very little need for exotic new technologies such as jQuery. Proper use of HTML 5 and correctly using the <div> tag would give the website rapid loading time.
Use Indent – It is not that the site would never be modified in the future. Indented code is easier to understand by a new developer. It is quite hard to comprehend the parent-child relationship between lines of code if they are not indented in a proper manner. Whether you use two or four spaces, never use a tab.
Be Consistent – Proper HTML coding is about caring. Always include a dash or underscore for ids and class attributes. Express arguments using a single quote or double but never both. The code would work, but the site would be glitchy.
Resolution Indifferent Design – Design the layout to work on any sort of screen. A lot of attention has to be paid to the mobile version of the site so that the user gets the same experience but with fewer elements. This requires coding maturity as well as an understanding of how new sites must function keeping various constraints in mind.
SEO – Clean HTML and the minimum number of lines make sure that the page is crawled easily by search engines. A better page ranking makes sure that organic traffic is directed your way and leads to better fundraising prospects.
Be Sure To Add This To Your Charity Website
Testimonials
Do others approve of what you have done? There are two kinds of testimonials that you need: one from donors and the other from leading figures in philanthropy. The latter is not really that hard to acquire. Due to Corporate and Social Responsibility, there are a large number of people involved in endorsing efforts at bettering the human condition.
Your donors also need to put in a word or two. It is here that you have the edge over commercial sites. You could actually request them for testimonials without breaking any ethical dictates. After all, you want more donations and how do you get donations unless you ask for it.
Blog
A blog is a part of most websites for SEO. But in this case, you need a blog for those who want to delve a little deep. Highlight the problems that you are trying to solve, lay down the roadmap, and the direction in which you would like to move.
The biggest advantage is that the site would have relatively few pages and occupy less space on a server. A simple CMS can do the task quite adequately since there are no complex databases to fetch.
Social Share Buttons
Popularity is a must-have for your mission to succeed. You can't indulge in shiny new YouTube videos for PR. Therefore you need social media share buttons. These make it easy for those who visit your site and are impressed by your work to share the same with their friends. Word of mouth is the best ally that you have. Security
If you are working with a template, you have to use multiple plugins to add to the website's functionality. These plugins have to be completely trustworthy. You would be accepting payments through Paypal, Square, and debit or credit cards. The information has to be kept secure, and the data can't be allowed to fall into the wrong hands at any cost.
Make It Simple And Believable
When it comes to charity websites, less is more. What you do does the talking, and the content is emotions, not words.
That is why the free template for your charity website has to be minimalistic and humble. Make the point in a dignified way and pave the way for the Donate button to do all the work.
With a site that is well designed and convenient to browse through, you would find a lot of viewers willing to open up their wallets.