There are hundreds of different web browsers and choosing the best one is not an easy task. Some browsers are faster, more functional, and safer than others. Check out the 16 best free web browsers that have proven their value.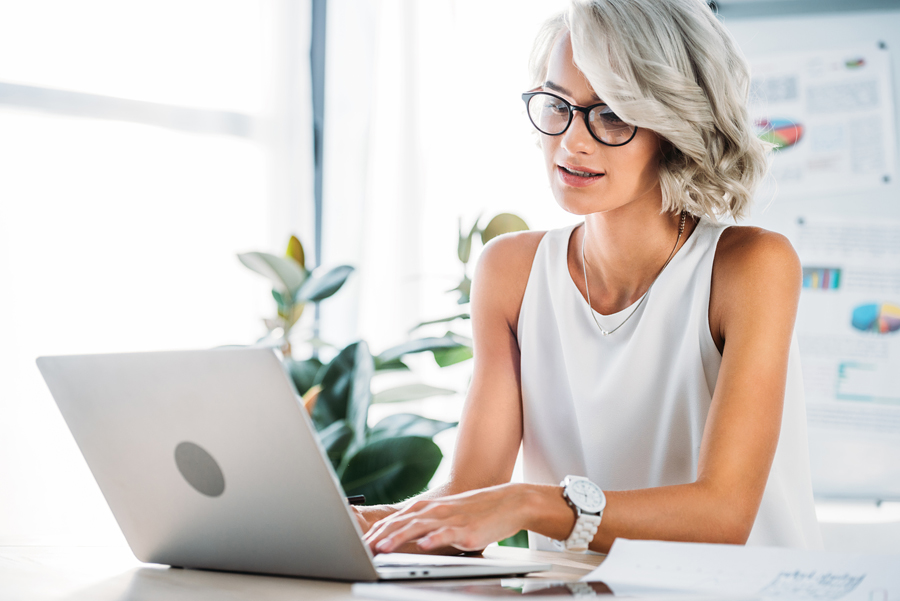 Some time ago we've represent you the list containing a list of free website builders and 10 Best Free Logo Makers. This time we want to show you another list featuring best free web browsers. The right browser can have a huge impact on your web browsing experience. And unlike what most people think, your web browser choices are not simply limited to Google, Yahoo or Bing. There are so many web browsing options out there offering a diverse range of features and options that you can explore. But before we discuss that, let us first understand what exactly a web browser means, and what are the best free browsers available.
What Is A Browser?
Web browsers are applications that allow the user to connect to the internet. It is a platform via which one can access the content available online, i.e. open websites, watch videos online, stream music, shop and more. It is a software application that retrieves and displays information from the servers on the user's screen. This information might be web text, images, graphics or any other content.
Every web browser, irrespective of its framework, incorporates a few fundamental components for performing some core functions. The navigation buttons, the home page, the refresh key, the address bar, bookmarks, and tab are some of the standard features one can find in every web browser. However, the tech-savvy web user wants more than the core components on their browser.
Some Main Features To Look Out For
A recent survey in March revealed that over 55% of the world's population uses a web browser to explore the internet. Users expect a secure connection over a private or anonymous one as it protects you against cybercrime. A secure internet browser keeps the user's online identity encrypted and doesn't leak it out to third parties, not even the government.
Here are some additional features which people look for in a competent web browser.
Navigation
The web browser should be flexible enough to run smoothly on every device or screen. Most modern-day web browsers are optimized for different devices, are retina-ready, and fit almost every screen size. Web browsers offer seamless navigation across the web with the help of search bars, search widgets, history logging, bookmarks, tabs, and a lot more.
Safety
A secure web browser is your best bet to protect the content you upload online. We would recommend a secure browser over an anonymous one. It keeps all your personal information encrypted, keeps the passwords safe and blocks all the malicious malware and virus attacks on the internet.
These days, more and more users are opting for VPNs or virtual private networks which keep your internet activity hidden from the server. People prefer VPNs over ordinary web browsers because they help them bypass local web usage restrictions and remain anonymous while doing so, especially when using services like Ziply Fiber.
Speed
With so many web browsers, users have a problem of plenty. Every browser wants to offer the best services and get the most clients and be the best in the market. Most browsers tag themselves as 'speedy'. However, there are definitely some that are better than others, when evaluated objectively on this parameter.
Several browser speed tests exist, designed to measure the speed at which a browser can execute a predefined list of tasks, such as rendering web content, handling animations, doing calculations, handling heavy graphics, etc.
Note: Don't confuse this with website loading speed' which depends on the bandwidth of your Internet connection, the browsing speed your ISP offers, and the inherent code of the website you're loading on the browser.
UI
The UI is the first and foremost aspect every user looks for in a web browser. An ideal web browser should be easy to navigate through, have the best features and functionalities and more. An intuitive and powerful web browser should be simple, effective, versatile and easy to navigate through.
Pick a browser which has an advanced backend system which would allow first-time users to get a hang of things from the get-go. Browsers usually also release regular updates and bug fixes on the system to make things easier for the user.
Top 16 Best Free Web Browsers
Today, Chrome rules the desktop browsers world while Safari owns the mobile browsing market. However, it would be unfair to say that there is one best browser in the market. The frequent updates and releases of different browser versions and operating systems and upgrades in the browsers mean that the competition is always on.
1. Brave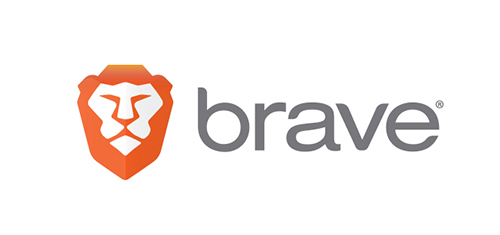 This lightning-fast browser was co-created by the creator of JavaScript and Mozilla, that's Brendan Eich. He heads the company Brave Software, which was established in 2016. It did not take long for the Brave browser to become a game-changer in the online world. Loaded with powerful navigation and security features and advanced functionalities, the browser is ideal for beginners and professionals alike.
And the best part about this free web browser ? There are no ads here! The unique business model blocks invasive ads and cross-site trackers. In the meantime, it also allows users to collect BAT coins (Basic Attention Tokens), a blockchain-type currency. These BAT coins can be used as incentives for more developers to invest in the browser. The user gets to decide which kind of ads are to be shown, and tell the browser if any content should be displayed at all.
Pros
No ads policy
Supports all operating systems (desktop and mobile)
Superfast browsing.
Cons
Rewards and incentives are not good enough
The company plans to implement a pay to surf model, which may make it a 'paid' option
2. Firefox

Mozilla Firefox is a renowned free website browser that started all the way back in 1998 but was officially launched in 2004. Back in the day, the browser was known as Netscape and was among the main competitors of Microsoft Internet Explorer.
Firefox had an edge over Internet Explorer, both in terms of speed and aesthetic appeal. It still is among the fastest browsers one can get their hands on, scoring extremely well in all the standard speed tests and customer surveys.
Firefox is optimized for Windows, macOS, Linux, Android, and iOS. Plus, it even supports some of the old web applications which most modern browsers are not compatible with.
Pros
Regular updates
Lightning-fast performance
Loads of privacy tools for a safe browsing experience
Great interface, user-friendly environment can be used by anyone
Cons
Doesn't come with live support
The bookmarking system isn't user-friendly
There's still a lot of scope to make the design clutter-free
3. Chrome

Chrome is a top browser known to and used by pretty much everyone who browses the interest. Launched but a decade ago, the browser has gained immense popularity over the years, thanks to the regular updates and gamut of plugins offered. It is compatible with almost every device and platform – Windows, macOS, Linux, Android, and iOS.
The browser offers impressive speed and industry-leading UI. It offers a wide range of features which makes browsing a fun and enriching experience. the interface is clutter-free, intuitive and easy to work on. The chrome browser automatically syncs with other Google apps and services – Gmail, Maps, Drive, etc.
Pros
Loads of extensions and plugins
Secure and private – comes with the incognito option
Decent speed and performance
Cons
Takes up a lot of the system's space and resources
The 'Settings' are not very intuitive for new users
Chrome mobile app doesn't support ad blocking
4. Opera

Opera as an idea was conceived in 1994, but it wasn't until 2 years later that the general web using public could get their hands on this amazing browser. A simple yet effective platform, Opera, an open-source browser based on the Chromium browser , offers a wide range of features and options that one wouldn't find anywhere else. It comes with some great built-in options, saving you the trouble of having to manually download and install add-ons. The UI is intuitive, easy to navigate through and comes with a feature-rich sidebar.
Opera was perhaps the most popular and free downloading browser for web users before Chrome and Firefox captured major market shares. It is a great platform for multitasking and doesn't crash even if one as multiple tabs open. Plus, there is also a cryptocurrency wallet integrated with the browser. the security options are also top-notch. Users are particularly impressed by the VPN connection it offers.
Pros
The sidebar option allows users to add bookmarks in the form of 'pins'
Decent speed and performance
Ad-blocker and VPN integration
Ensures optimized resource consumption, and doesn't consume a lot of battery charge
Cons
Websites whose coding isn't perfectly adherent to HTML/CSS don't load well with Opera
With a dwindling market share, Opera isn't your best bet for the future
5. Vivaldi

Vivaldi is a free web browser , established sometime in 2016 by the makers of the Opera browser. The program is based on Chromium, the base code that powers Google Chrome. Here, users can install all extensions from the Chrome web store on their browser. Vivaldi is accessible for Windows, Mac, and Linux.
However, what really separates Vivaldi browser from its peers is its vast range of customization options. Users can personalize their UI, change the colors, use new fonts and more. Vivaldi also allows users to tile several web pages for simultaneous web browsing, this feature is very similar to the "snap" view option offered by Windows 10. You can also resize the tabs, replace them with new ones, and save a set of tabs as a session.
Pros
Great for personalizing the browsing experience
Supports different devices
Great for multitasking
Cons
Not fast enough
Doesn't support passwords, settings, and bookmarks sync
6. Tor

The Onion Router aka Tor is a private browser which supports anonymous browsing. One major side effect of this is that users can access even the restricted sections of the internet, namely the Dark Web. This makes Tor a double-edged sword. And although the browser empowers developers to battle oppressive censorship in favor of an open and free platform, it can be used by hackers and criminals to carry out illegal activities as well.
It would be safe to say that Tor is a Firefox browser in disguise, albeit, a modified, improvised browser better suited to people who love absolute privacy when browsing the internet. However, at its core, Tor is a very simple platform, one that doesn't have a steep learning curve and can be navigated by professionals and amateurs alike.
Pros
Internet privacy and anonymity
Open source code
Supports .onion websites exclusively
Supports all major OS
Cons
Can be misused for illegal purposes
Low bandwidth speed
Some Tor browser apps are not anonymous (example, Flash)
7. Microsoft Edge
Microsoft Edge, introduced first in 2015, was basically an improved version of the Internet Explorer and therefore the default browser for Windows devices. It was later optimized for Android and iOS and even MacOS.
Like its predecessor, Edge also has a simple interface and doesn't offer a wide range of features to its clients. It has all the standard options you would expect from a decent web browser – navigating across web pages, saving pages, downloading stuff online and viewing history. Edge supports all these actions and more.
Plus the platform is optimized for Microsoft based services like voice assistant Cortana which makes web browsing an enriching experience. Edge browser offers users over 270 extensions, all available on the Microsoft Store. Edge also has a powerful firewall in place for detecting and fighting virus attacks and malware.
Pros
Basic and easy to operate
Impressive security features
Comes with phone support
Optimized for Cortana and other Windows services
Cons
Slow, obsolete and not intuitive enough
Not a lot of extensions on offer
8. Apple Safari

Apple Safari, launched in 2003, is the default browser for iPhones and other iOS devices and presently holds a 13.5% share of the web browsing market. It initially targeted only Mac users but later was optimized for Android devices as well.
Safari showed impressive speed and server uptime results in all our tests. It is a better option than Microsoft Edge and even Chrome when it comes to speed but it still cannot match the speed of Firefox or Brave.
The UI is minimalistic and sticks to the basics with a spell checker and a password manager. Safari has limited customization options and offers decent web security. The Apple store offers a choice of extensions and add-ons for improving your web browsing experience.
Pros
Decent speed and performance
Offers private browsing options
Reading List option is similar to the "Stash" option in Opera browser
Cons
Limited customization options
Doesn't work with Windows
9. Cheetah Browser

Advertised as small, speedy and secure, the Cheetah Browser is an efficient browser optimized for mobile devices. It occupies about 3 MB of your phone's memory, and is compatible with most OS like Windows, Android, etc. Cheetah Browser also comes with some great options for personalizing the browsing experience.
The Cheetah Browser offers impressive speed and has effective in-built mechanisms for accelerating speed and performance. The Ad Blocker is effective in removing pesky popup content and spam messages.
The browser is protected against phishing, malware attacks, and viruses. It automatically scans the downloaded apps and other content for malicious trojans etc. keeping your system safe.
Pros
Lighting fast browsing experience
Loads content quickly
Offers reliable web security
Cons
Doesn't support old web pages and sites
10. Maxthon

Maxthon 5 is the latest version of the Maxthon browser, which offers super speed and user-friendliness. It is the perfect browser for downloading content from the internet. Be it streaming videos, downloading images or music or even movies and other content – Maxthon supports it all. Plus, the browser is also optimized for all primary operating system such as Android, Mac, iOS, and Windows PC. It is visible and looks great on all screens, irrespective of the device size or platform.
The Maxthon browser is also a great and reliable option when it comes to web security. It allows for the safe and seamless transfer of data across multiple platforms and devices. It is optimized for search engines like Trident and Webkit. This gives users free access to both HTML5-based web pages and ones that runs on Adobe Flash.
Pros
Easy and user-friendly
Versatile, flexible and intuitive
Great for downloading and streaming content
Cons
11. Ghost Browser
Ghost Browser is the browser for people who want to access more than one accounts within the same website from a single browser window. It is a Chromium-based browser developed by Loving Cup Productions and enables users to sync their Google services, history, and cookies across different platforms.
Here you can manage multiple accounts at once, block unwanted ads and save time.
Ghost Browser enhances productivity, it is a smart option for people who run their blogs or web pages online and want to see how the content looks to an unregistered user. It offers standard features and navigation options along with web security which makes the browser a reliable choice.
Pros
Great for multitasking
Productive and user-friendly
Secure and easy to navigate
Cons
Not as fast as we would like it to be
The free version only allows 3 projects and 3 different sessions per window
12. SeaMonkey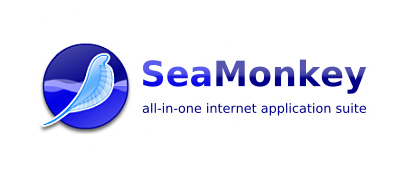 SeaMonkey is one of the easiest, most reliable open-source web browsing options great for tech-savvy users and beginners alike. It allows users to customize and control almost every aspect of their web browsing experience. You can personalize the UI, change the font, add new colors and more. Plus, because it is an open-source platform, one can also access and customize the core codes and functionalities of the browser.
SeaMonkey is built on the Mozilla platform and doesn't take up a lot of space on your computer. The program is 40 MB and offers all the standard and advanced features expected of a competent web browser. Pop-up blockers tabbed browsing, and an integrated search engine are some of the popular features available here that users love to explore.
Pros
Compatible with third-party extensions as well
Amazing customization options
Contains both standard and advanced features
Cons
Looks outdated, lacks aesthetic appeal
No automatic updates
13. Avant Browser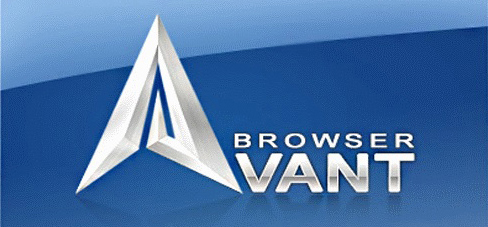 The Avant Browser can be treated either as a stand-alone platform or an add-on to Internet Explorer. And irrespective of how one uses it, the platform is simple, minimalistic and pretty basic. It uses the same programming source code as Internet Explorer and hence has a very similar interface. The auto-updates and security features further boost the web browsing experience,
Here, you can have numerous browser tabs open at once, can undo an action, save tabs and more. Also, the session restore feature keeps the tabs preserved on the browser even if it system suddenly shuts down. It might not be the fastest or the most feature-rich platform, but it offers standard options and functions which are ideal for beginners and first-timers.
Pros
Easy and user-friendly
Very basic, suitable for non-technical users
Reliable customer support
Cons
Slow, pages freeze sometimes
Lacks advanced features
14. Avast Secure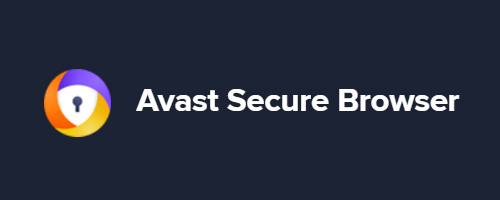 Avast Secure Browser is a free Chromium-based web browser and the official heir to the obsolete Avast SafeZone Browser. The new version acts as a separate product which is downloadable on Microsoft Windows and also as part of Avast's safety package. Advertised as a fast, reliable and user-friendly platform, the browser boasts of an intuitive interface and a set of advanced tools for seamlessly streaming content online and accessing multiple web pages.
Avast Secure can be easily installed on the user's system, it is optimized for a wide range of devices and platforms like Microsoft, Firefox, etc, and is an overall safe platform for browsing. Advanced functions like HTTPS encryptions, Adblocker, VPN network, video downloader, and a virtual desktop bank mode option effectively protects you from online threats.
Pros
Quick and secure
Advanced features and Chrome support
Cons
May be a bit confusing for people who don't intend to use advanced security features
15. Dolphin Browser

If you love streaming videos online or binge-watching stuff on Netflix, then this is the perfect browsing option for you. Dolphin Browser allows for unrestricted internet surfing, comes with an HTML video player, advanced ad- blocker and a set of great navigational tools for safe and quick access to web content.
It also offers incognito surfing, VPN connection and supports Flash content. Although what really sets the browser apart from others on this list is the fantastic gesture system that allows the user to save bookmarks and create shortcuts to frequented websites. It even has its own AI-powered assistant Sonar which boosts the browsing experience tenfold.
Pros
Intelligent intuitive and reliable
Suitable for streaming video content
Comes with all the advanced features
Cons
Doesn't support old websites
Takes time for the first load
16. Falkon

Falkon Browser is the browser for individuals who prioritize simplicity and efficiency in their browsing experience. It is a lightweight, QtWebEngine-based browser developed by the KDE community, focusing on providing essential features without compromising on speed and resource usage.
With Falkon, users can enjoy a clutter-free browsing experience that remains responsive even on lower-end hardware. The browser offers standard navigation and security features, making it a reliable choice for casual web browsing.
Falkon Browser is an excellent choice for users who value a minimalistic interface and efficient performance. It may not offer the extensive customization options found in other browsers, but its straightforward design and functionality make it a great alternative for those seeking simplicity.
Pros
Lightweight and efficient
Minimalistic interface
Works well on lower-end hardware
Cons
Limited customization options
Fewer features compared to more mainstream browsers
May not be suitable for power users
Which One's The Best of Them All?
Finding the right browser is a task that requires a lot of thought. The list of web browsers discussed above are the best in the market, however, if asked to recommend one best web browser we would suggest Firefox as it is an all-round web browsing option.