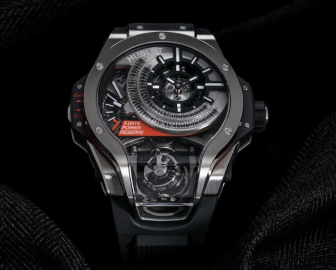 The renowned Swiss watchmaker has unveiled the magical Hublot MP-09 Tourbillon Bi-Axis at Baselworld, the latest addition to the company's Manufacture Piece (MP) collection. The Swiss watchmaking masters have imagined a unique 3-sided sapphire crystal case for this exquisite timepiece, meant to offer us maximum visibility of the magic show within. The result is an incredible display of innovation and fine craftsmanship and we're sure that wearing this beauty around your wrist will prove to be a great conversation starter. But you should know that only 50 titanium pieces and 20 King Gold units will be ever sold, adding exclusivity to the stunning appeal of this watch. The Hublot MP-09 Tourbillon Bi-Axis features a 49 mm case, promising 30 meters of water resistance and superb finishes all around. At its heart you'll find a new 43-jewel caliber called HUB9009.H1.RA , an impressive self-winding movement benefiting from 5 days of power reserve. Luckily, we are able to appreciate it to the fullest thanks to the sapphire case back, which reveals a few secrets of this watch. Both versions of the Hublot MP-09 Tourbillon Bi-Axis were finished off by a patterned black rubber strap, with a matching deployant clasp in either titanium or King gold. Obviously, this is not your everyday time teller, which is why the titanium model is priced at a cool $169,000; you could also go for a titanium pavé version, that's priced at $190,000, while the King Gold version will set you back exactly $211,000.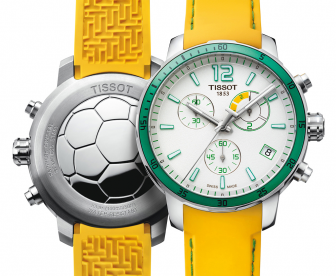 This year 32 nations coming together in Brazil to see who would be crowned world champions and lift the 20th FIFA World Cup and the whole world's attention is focused on the football-crazy South American nation. The festivities have just begun and will continue till the mid way of the next month and brands from across the globe are using the opportunity to launch special edition Brazil-centric products. Here we've gathered three limited edition timepieces paying tribute to Brazil and FIFA World Cup 2014. Take a look!
With the recent unveiling of the Ferrari's "LaFerrari" at the Geneva Motor Show, the pressure was on for Hublot to deliver something just as exceptional and the MP-05 LaFerrari watch is the result. Looking like a miniature engine strapped to the wrist, the limited edition timepiece is priced at a cool 300,000 Swiss francs, or about $322,000. The MP-05 "LaFerrari" was developed – in technical and design terms – entirely in parallel with the car, alongside the Ferrari teams. They share a number of common points. Able to boast no fewer than 637 components for the movement, which is also equipped with a Tourbillon, as well as a power reserve of approximately 50 days thanks to its 11 barrels, arranged in a line just like a spinal column and interconnected so that they do not each discharge in turn but support each other, this watch is closer to being a concept watch.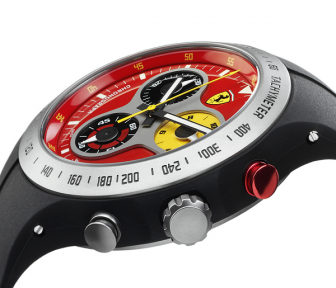 The tradition of producing wrist watches under auto brand name starts in the early 20 th century when the first wrist watch has appeared. Many legendary car manufacturers produce their own line of watches dedicated to anniversaries and special occasions in the life of brands. Most auto makers have contracts with famous watch companies and produce watches with their labels. But some auto makers such as Lamborghini and Porsche prefer to have their own watch factory and produce their own wrist watches. These watches from the first sketches to design of gift packaging are entirely made by specialists of legendary auto brands.