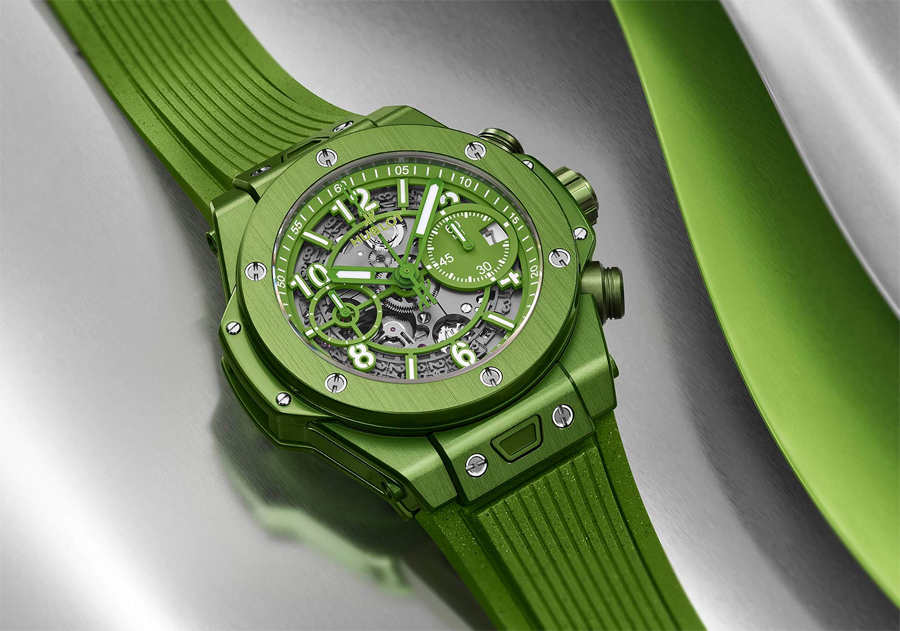 Swiss watch manufacturer Hublot has teamed up with Nespresso, a leading coffee company, to create an innovative and eco-friendly timepiece, the Big Bang Unico Nespresso Origin. This exceptional wristwatch is the first of its kind, utilizing recycled Nespresso aluminium capsules and used coffee grounds as key components in its construction.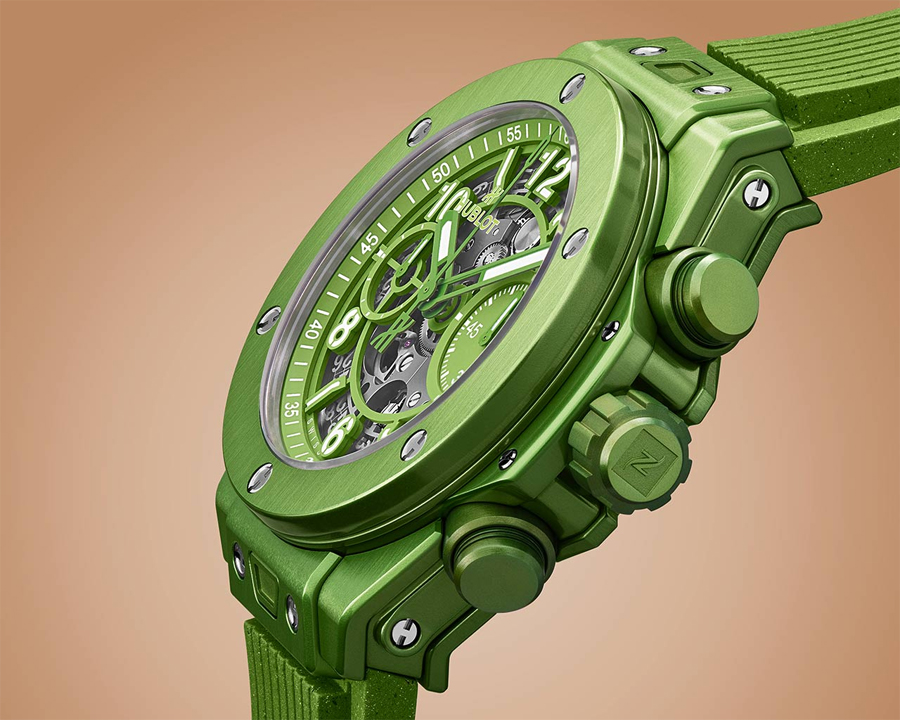 The Big Bang Unico Nespresso Origin is the product of Hublot's expertise in developing new materials and composites, as well as Nespresso's ongoing commitment to recycling and sustainability. Both companies have a history of innovation and excellence, with Hublot pioneering the use of rubber in watchmaking and Nespresso revolutionizing the art of coffee with its portioned system and unique recycling system since 1991.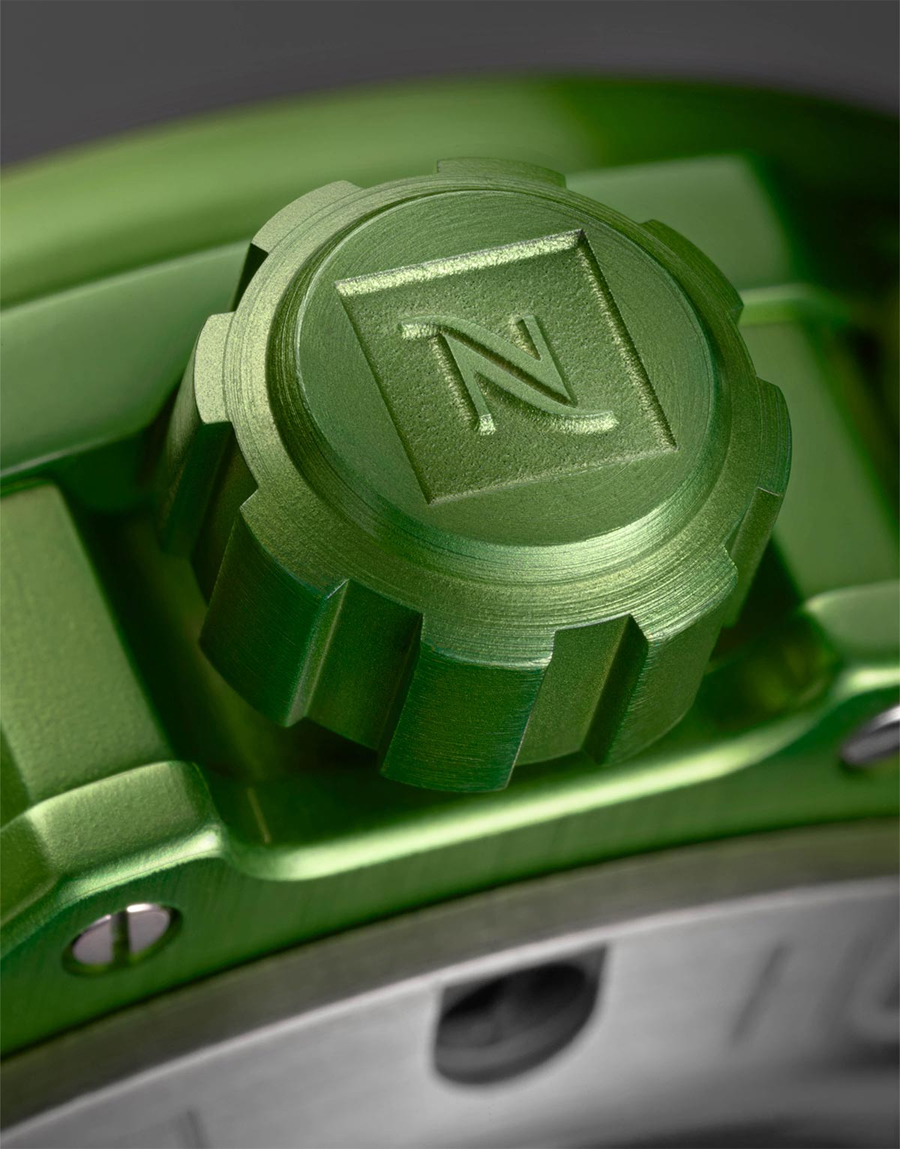 This extraordinary collaboration has resulted in a watch with a case, bezel, crown, and pusher made from a blend of recycled aluminium, 28% of which comes from Nespresso capsules. The case measures 42mm x 14.50 mm and is water-resistant up to 100 meters. The vibrant green color of the case is inspired by the Master Origins Peru Organic Nespresso pod, with the Nespresso "N" engraved on the crown as the only visible co-branding element.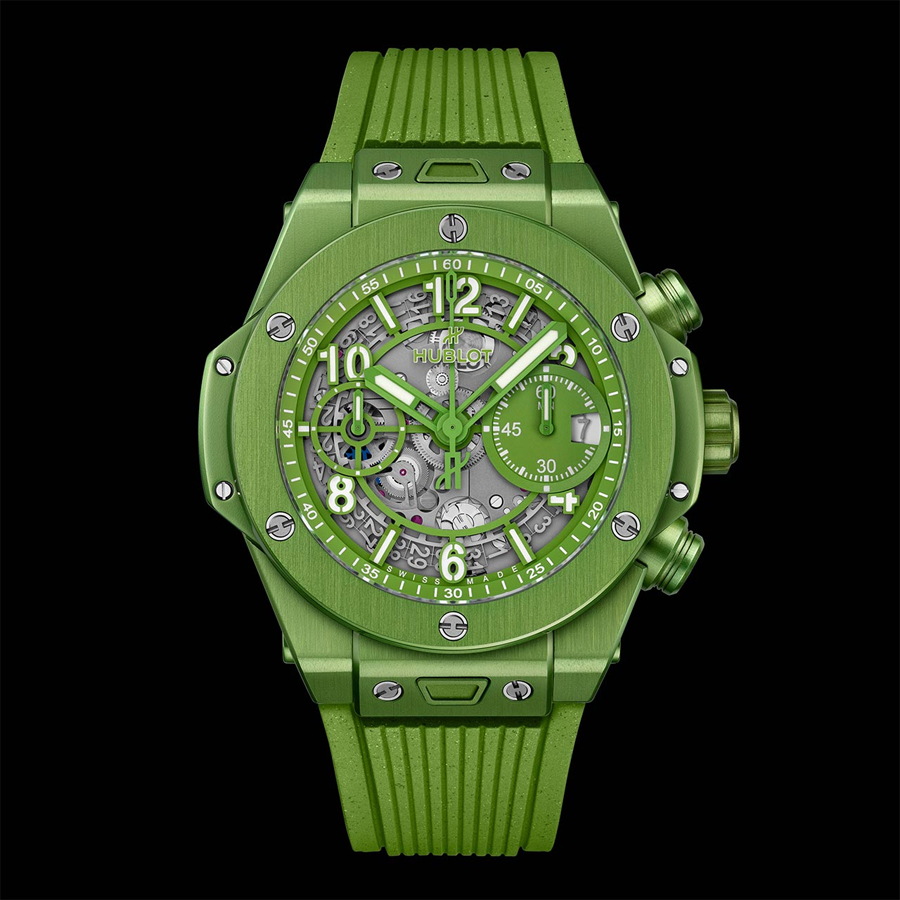 The Big Bang Unico Nespresso Origin comes with two eco-friendly straps – one made from a combination of 4.1% coffee grounds, 8.2% recycled white rubber, and the usual Hublot formula, and the other crafted from Scafé fabric, a 100% recycled material composed of 5% coffee grounds and 95% recycled polyester. The straps can be easily interchanged using Hublot's patented One Click system.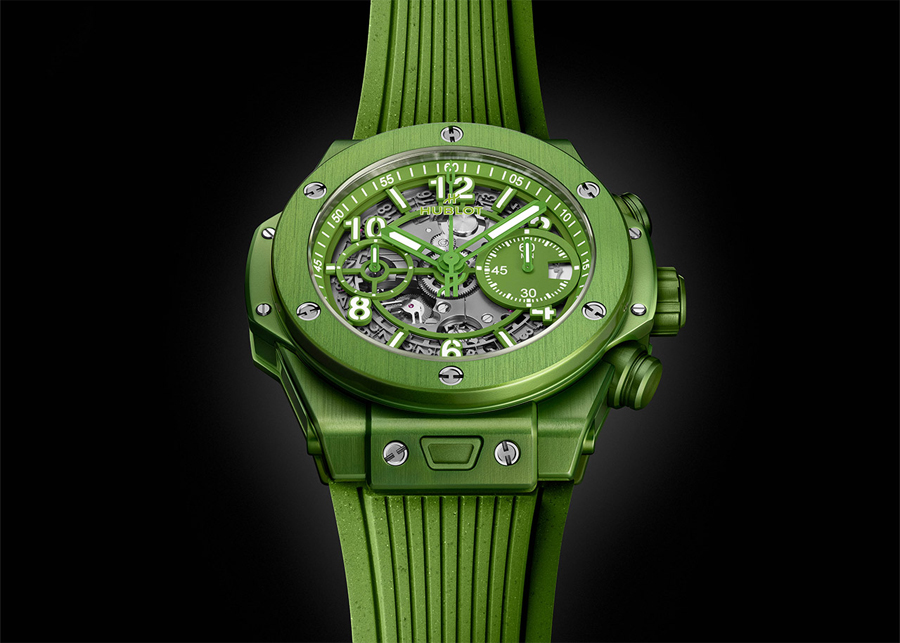 At the heart of the watch is Hublot's HUB1280 Unico automatic chronograph, with an openworked dial showcasing the column wheel, gears, and date disc. The timepiece is powered by a 72-hour power reserve and has a transparent sapphire crystal case back secured with six screws.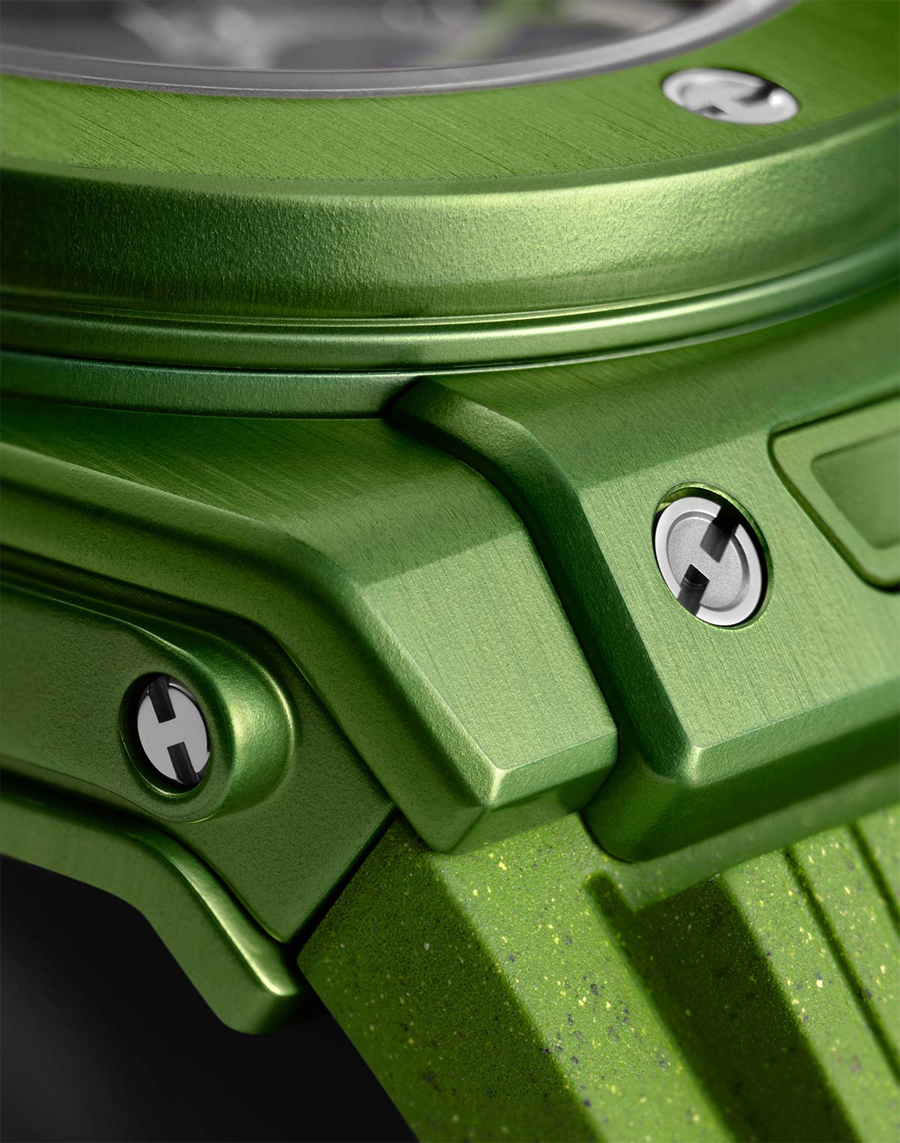 The limited-edition Big Bang Unico Nespresso Origin, available in just 200 pieces, is presented in the Hublot Greenbox case, a sustainable oak case designed for reusability and made from traceable wood with 98% of its removable interior crafted from eco-friendly, recycled components. The watch is priced at CHF 22,900 / Euro 24,100 / US$ 20,800. It's not the most expensive watch in the world but quite pricy.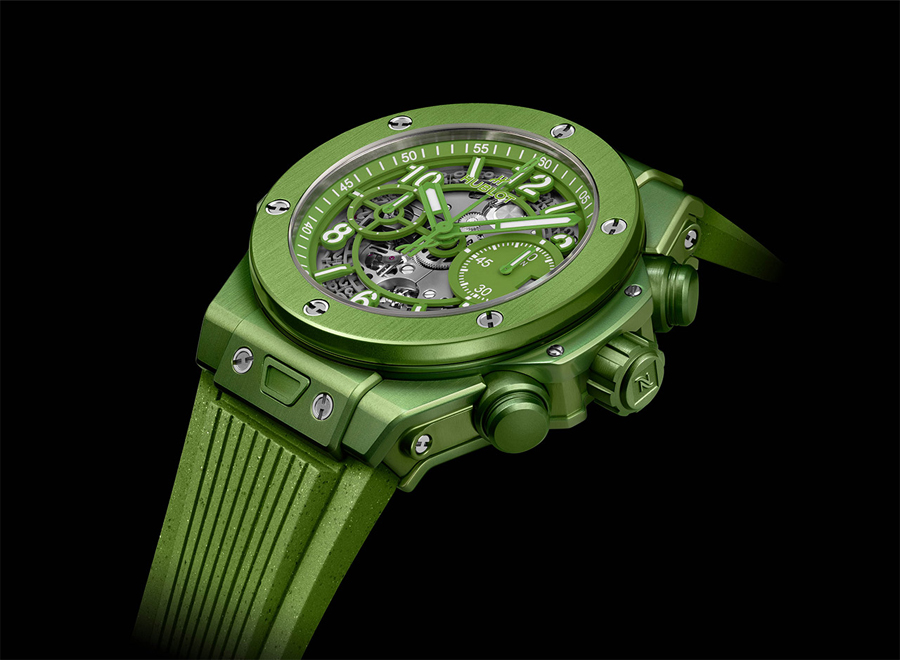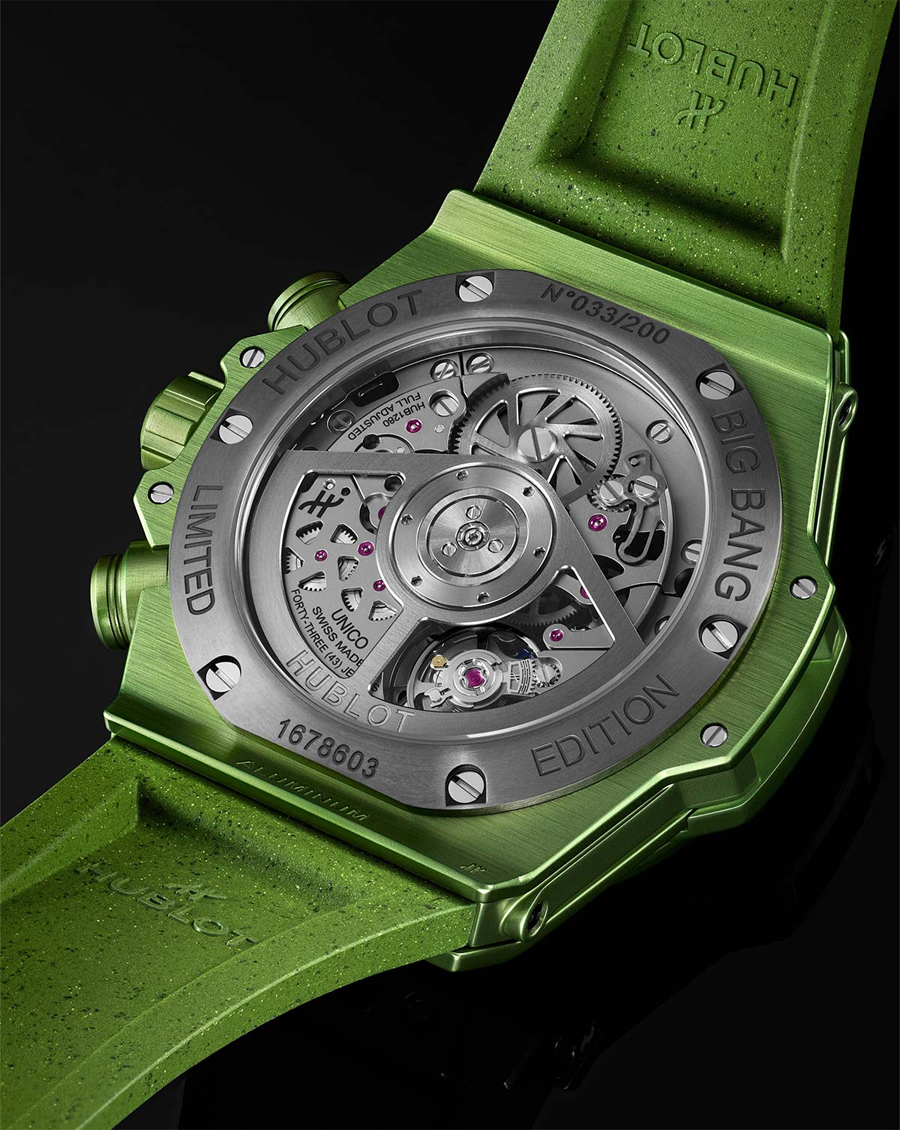 This unique collaboration between Hublot and Nespresso reflects both brands' dedication to sustainability and innovation, offering a remarkable timepiece that is not only a testament to Swiss craftsmanship but also a symbol of eco-conscious luxury.