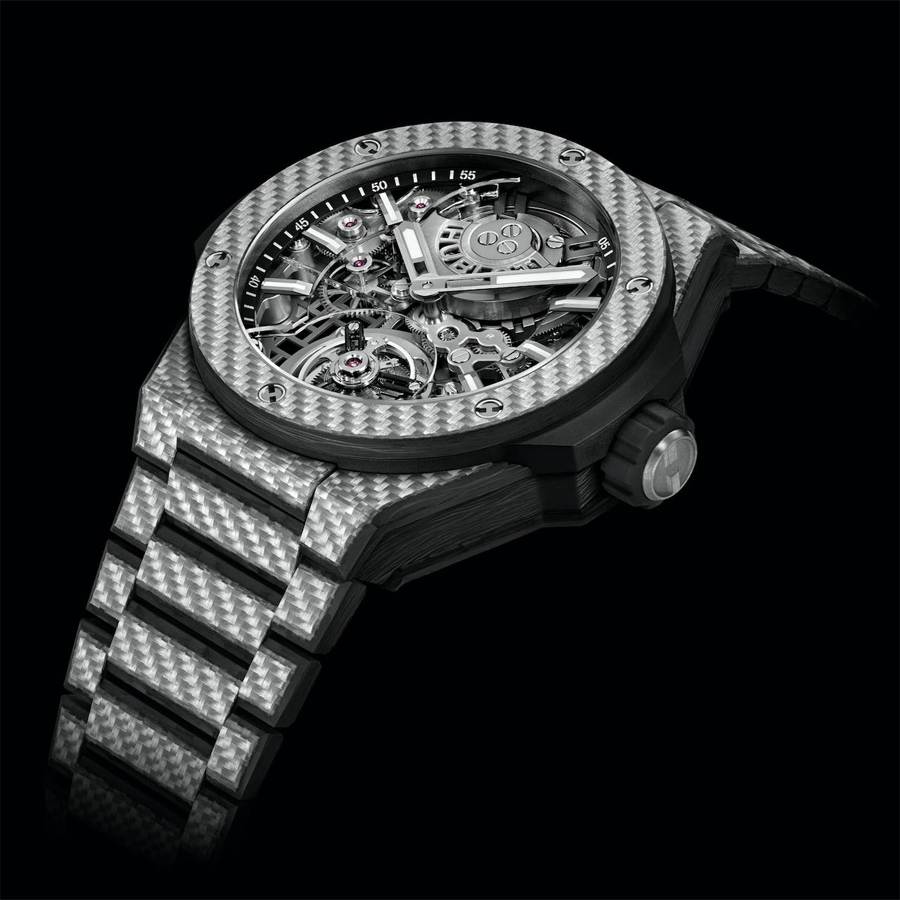 Hublot – one of top luxury watch brands – presents the new Big Bang Integrated Tourbillon Full Carbon, a limited edition model with only 50 pieces issued, fuses traditional Fine Watchmaking with Hublot's cutting-edge spirit.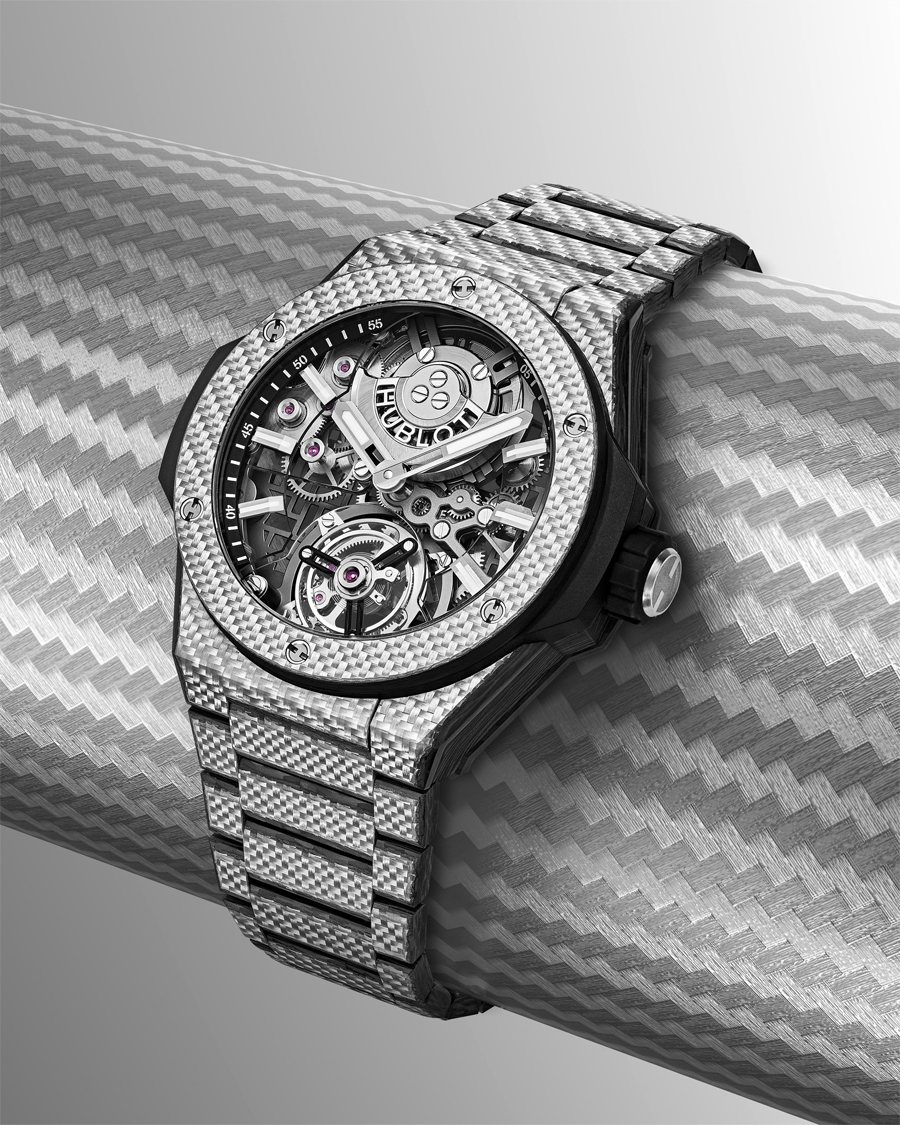 It boasts two complications, firstly the tourbillon which has been skeletonized and suspended, integrated within a bottom plate doted with transparent sapphire bridges. Secondly, the micro-rotor which is contained in said skeleton structure, providing three days of full power reserve.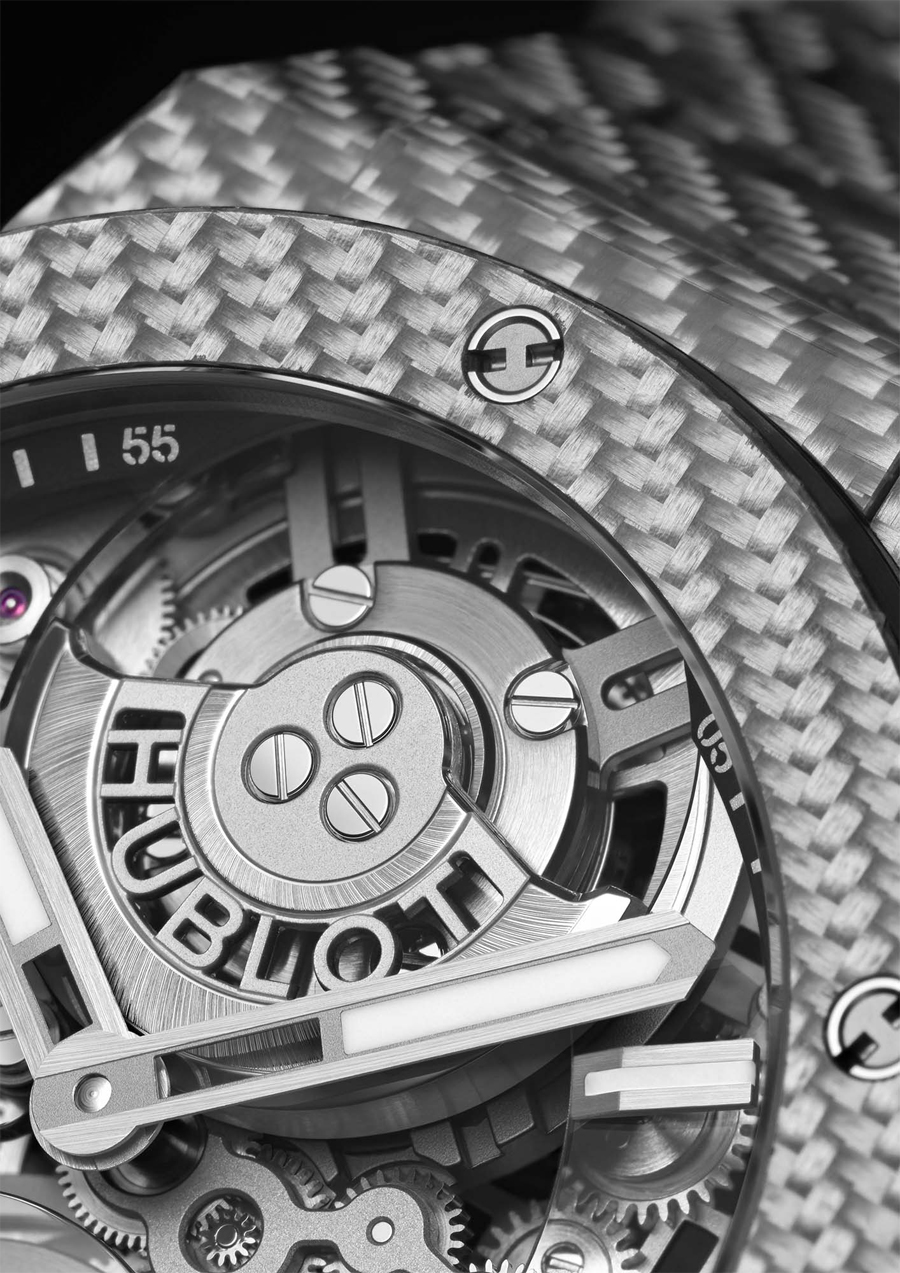 The strap on this timepiece was designed, manufactured and assembled in-house with the objectives of being lightweight and comfortable. It is a featherweight 26 grams, making it one of the lightest straps available today. It also offers supreme comfort through a perfect integration with the case, with links designed exclusively for this model.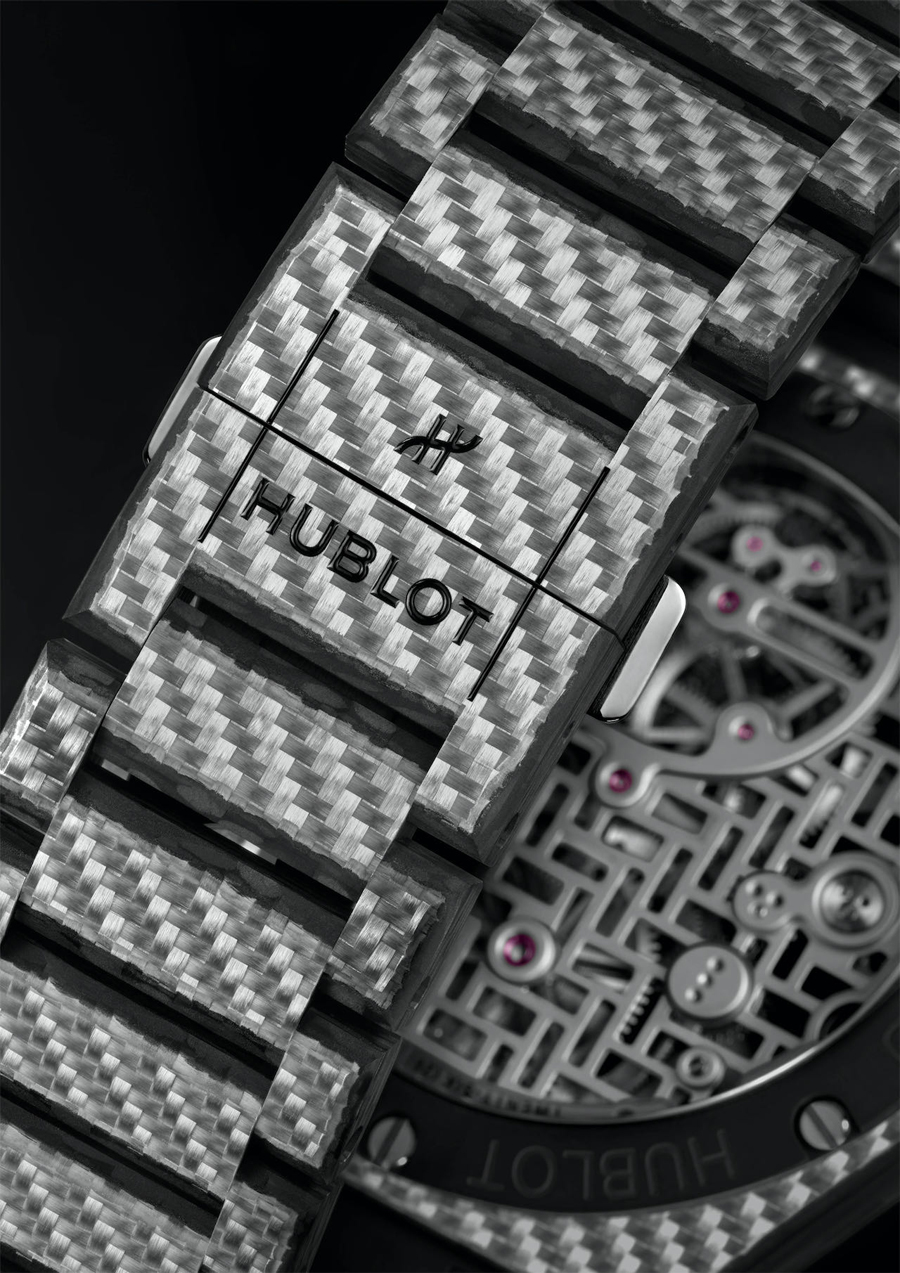 The new Big Bang Integrated Tourbillon Full Carbon watch has been brought to life with the successful fusion of Texalium and carbon fibre. Its movement is inserted in a carbon fibre case that is 43 mm in diameter, providing resistance and ultra-lightness.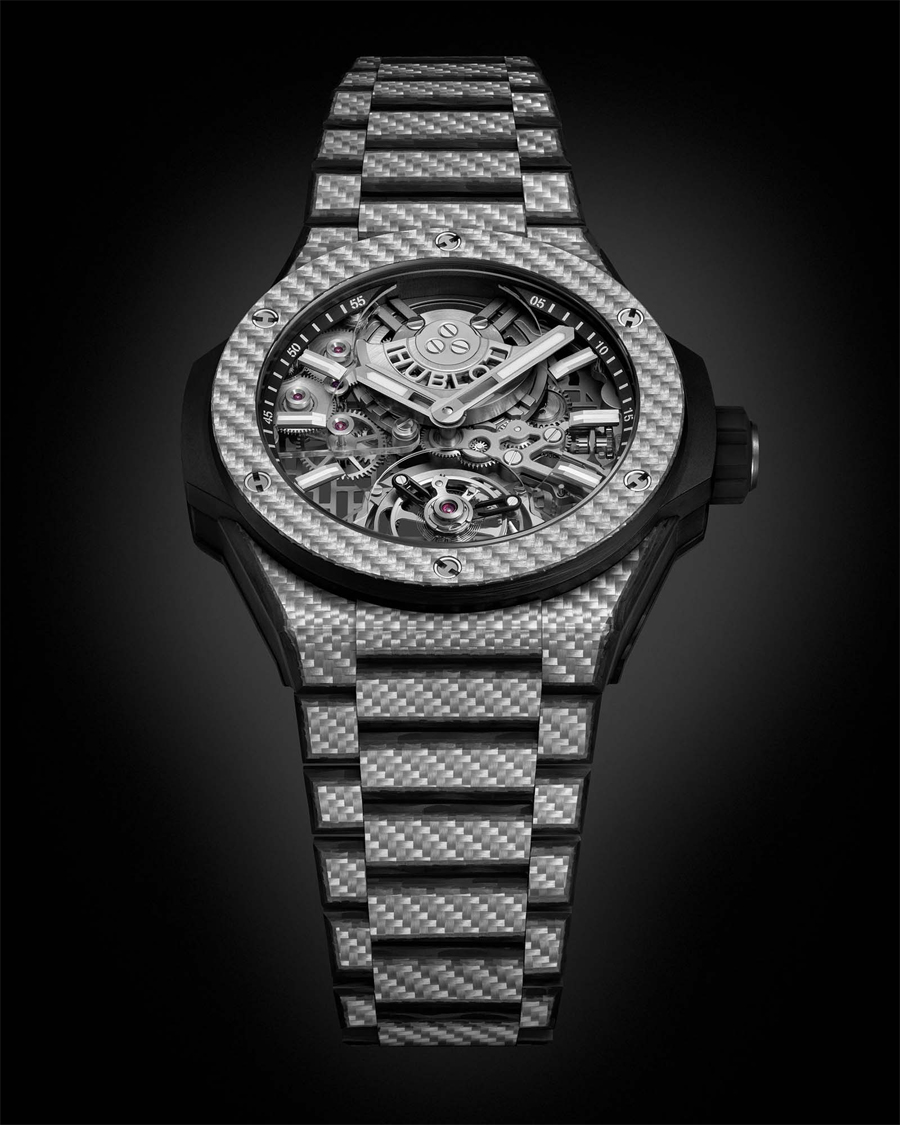 By using this construction, the watch head weighs just 42 gram. Hublot has also covered the casing with Texalium, another new fusion of materials combining a fibreglass core with a thin top layer of aluminium. The fibreglass is integrated in a special resin to provide impact resistance, while the aluminium is 99.99% pure and scratch-resistant. All together it weighs approximately as much as a "full carbon" case. The Hublot Big Bang Integrated Tourbillon Full Carbon is limited to 50 examples and is available now through authorized dealers. The watch carries an MSRP of $127,000 USD as of press time. If you liked this timepice be sure to check the most expensive watches ever.