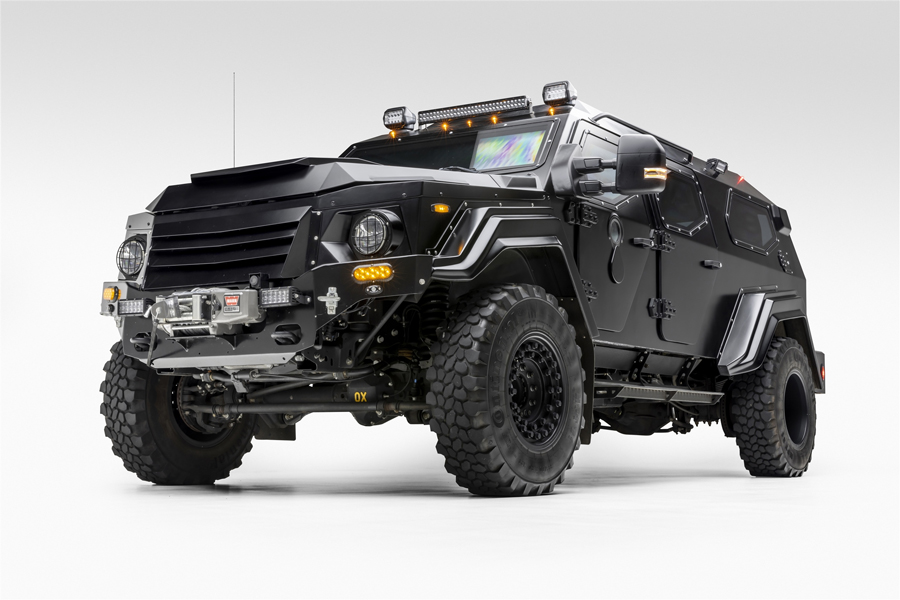 Prepare yourself for a vehicular marvel that combines the power of a military armored vehicle with the luxury and convenience of a modern car. The 2017 Terradyne Gurkha Truck, crafted by Terradyne Armored Vehicles Inc. of Ontario, Canada, is an exceptional vehicle that redefines the concept of personal safety and style on the roads.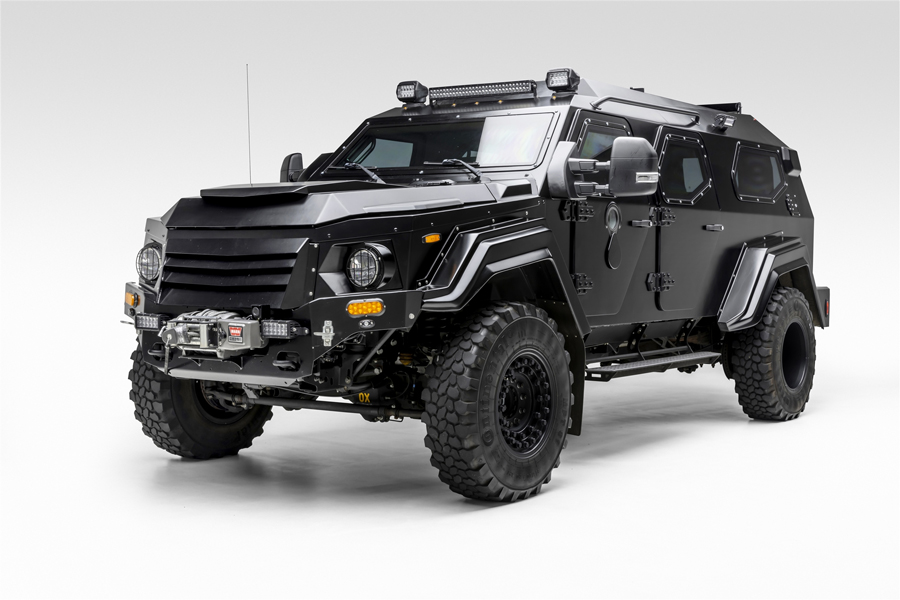 Constructed on a Ford F550 chassis, this four-wheel-drive Gurkha truck is powered by a robust 6.7-liter turbodiesel V8 engine. The engine, factory-rated at 300 horsepower and 660 lb-ft of torque, connects to a six-speed automatic transmission and a dual-range transfer case, resulting in an irresistible force ready to tackle any road conditions.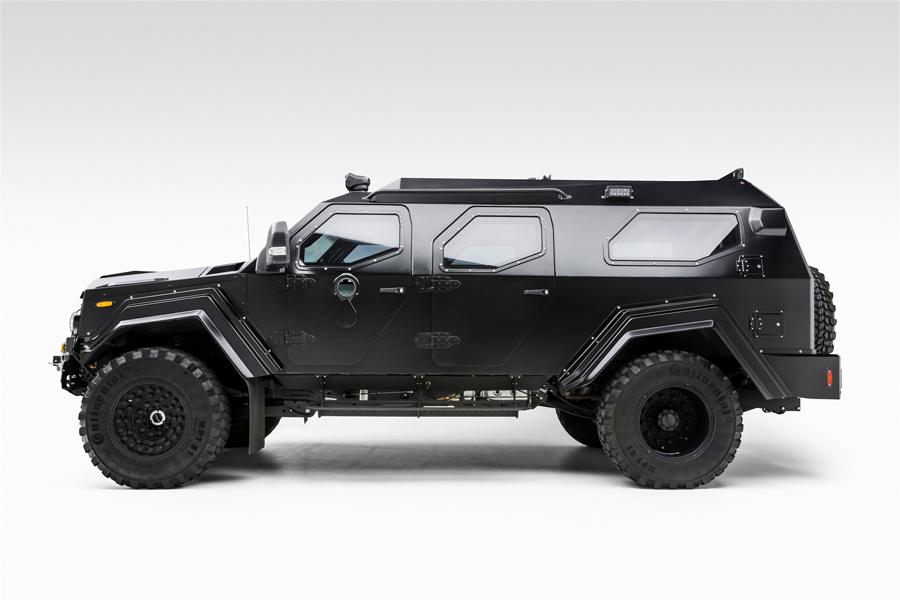 Its high performance and unmatched ruggedness make the Gurkha a perfect fit for those seeking an adventure vehicle. Additionally, the truck is equipped with a locking front differential and a limited-slip rear differential, contributing to its superior traction and off-road capabilities.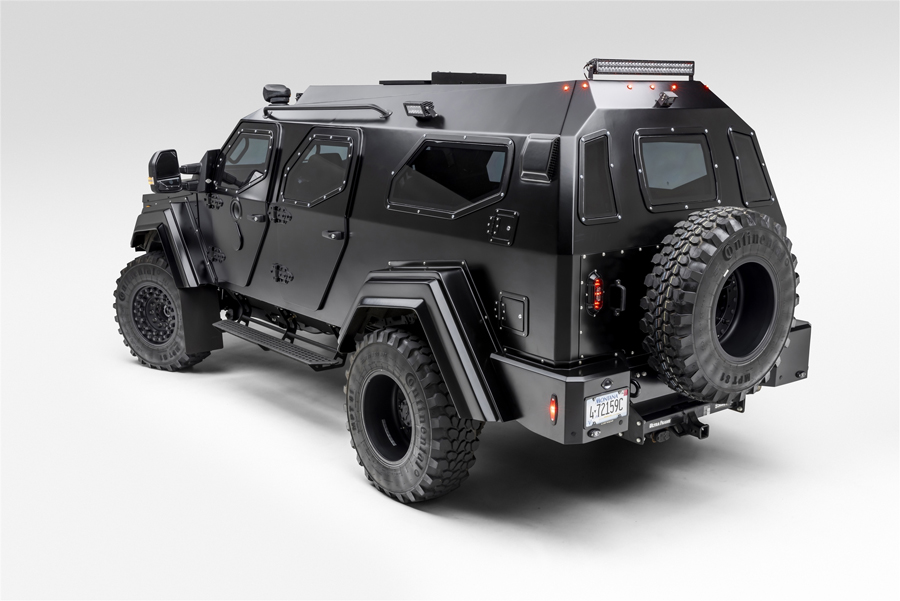 One feature that truly sets the Gurkha apart is its B7/STANAG armor. This is the highest level of protection armor, rated to withstand small arms fire. The truck is also fitted with a manually operated roof hatch, a driver's door firing port, and LED perimeter lighting, enhancing its safety and defensive abilities.
Do not be misled by the rugged exterior; inside the Gurkha, you will be enveloped in luxury. The front compartment features heated bucket seats adorned in black diamond-stitched vinyl, gray door panels, and black carpets. The rear compartment offers two bench seats, diamond-plate trim, overhead lighting, an elevating central platform, and a fire extinguisher for enhanced safety.
Modern features such as a touchscreen infotainment system with Apple CarPlay, a reverse-view camera, a multi-function steering wheel embellished with a Gurkha emblem, and a B&G intercom system with a siren, ensure a seamless and comfortable ride.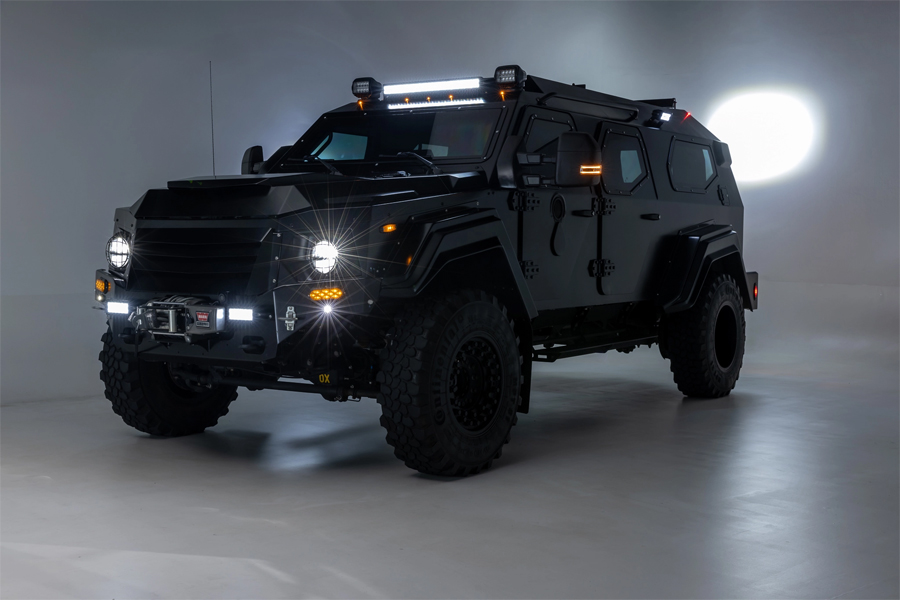 A few more features make this truck truly unique. Hutchinson 20″ beadlock wheels equipped with 335/80 Continental MTP 81 all-terrain tires offer run-flat capabilities. Additionally, the truck includes manually locking front hubs, an onboard air compressor, and air chucks mounted above the side steps.
Adding to its robust character, the truck is outfitted with a Warn 16.5ti front winch, steel bumpers, front and rear tow rings, and a receiver hitch. With only 7k miles on the odometer, the Gurkha is practically brand new and ready to conquer the roads.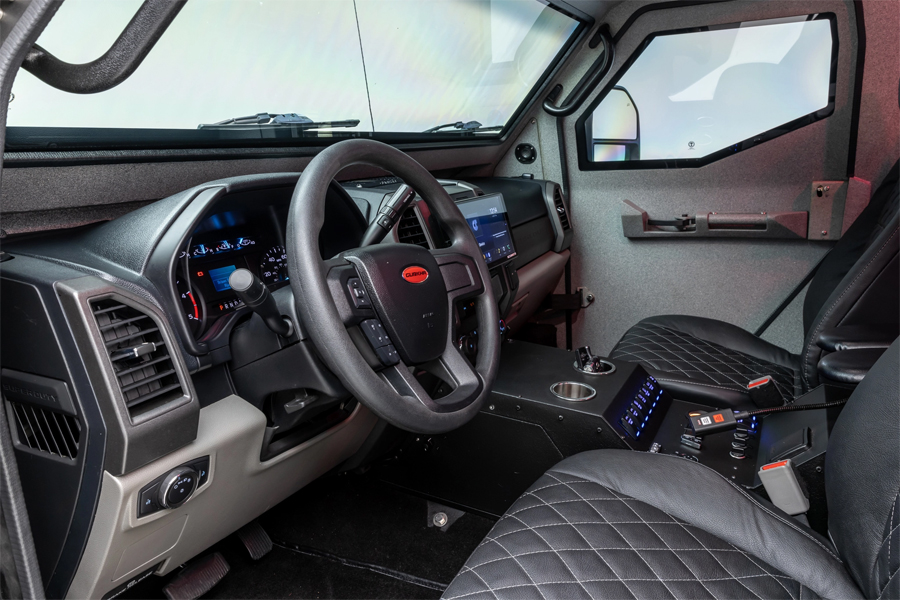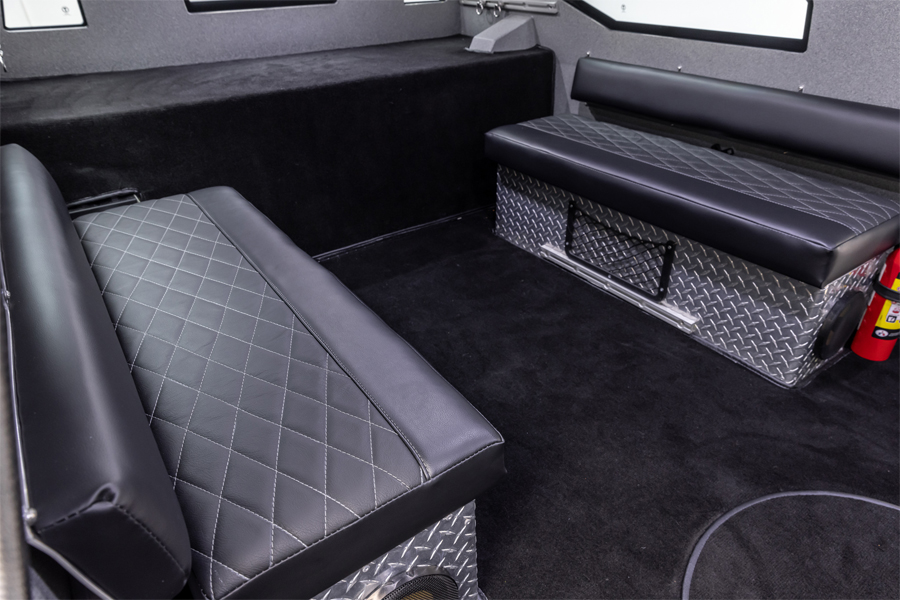 In essence, the 2017 Terradyne Gurkha Truck is a perfect blend of power, safety, and luxury. With its unmatched power, top-tier armor protection, and plush interiors, this vehicle is set to provide a truly unique and secure driving experience. It is currently up for auction on Bring a Trailer and is offered by the selling dealer in Thousand Oaks, California, with a clean Montana title.
Take a step towards an adventurous journey by owning this powerful, stylish, and safe vehicle. After all, the 2017 Terradyne Gurkha isn't just a truck – it's a statement.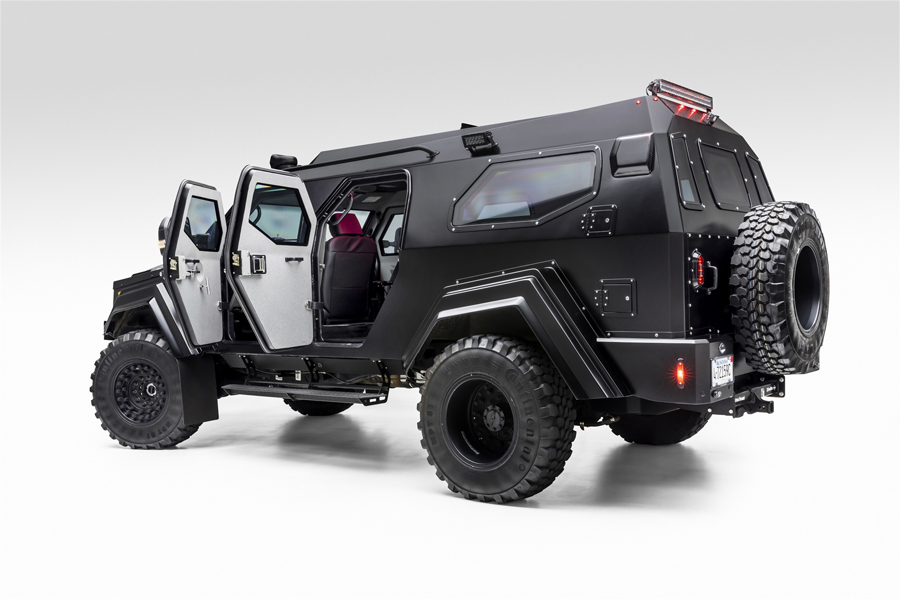 Also be sure to check our list of the best all-terrain vehicles.