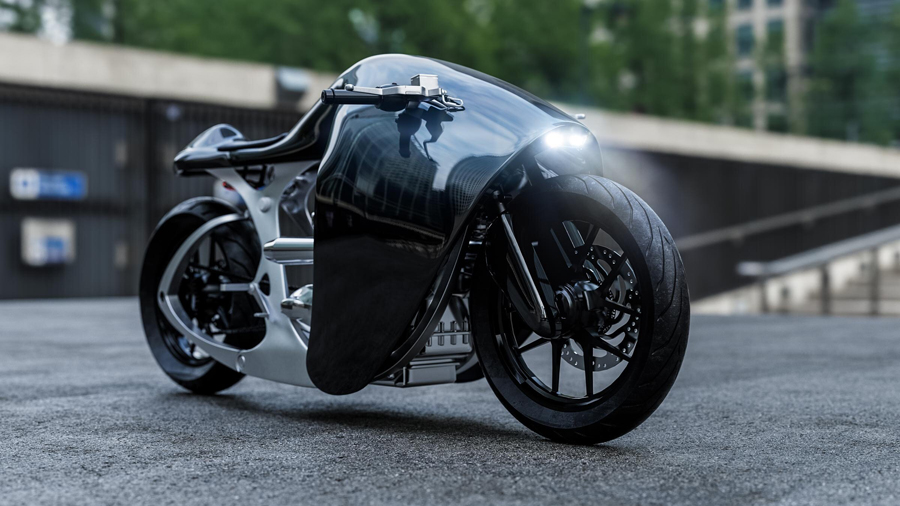 Celebrating their 10-year anniversary, motorcycle brand Bandit9 presented their latest futuristic model, the Supermarine. Unlike design of tiny electric bikes the Supermarine body references the graceful lines of leaping mobula rays, while its frame takes inspiration from the coral reef structurally-sound shapes.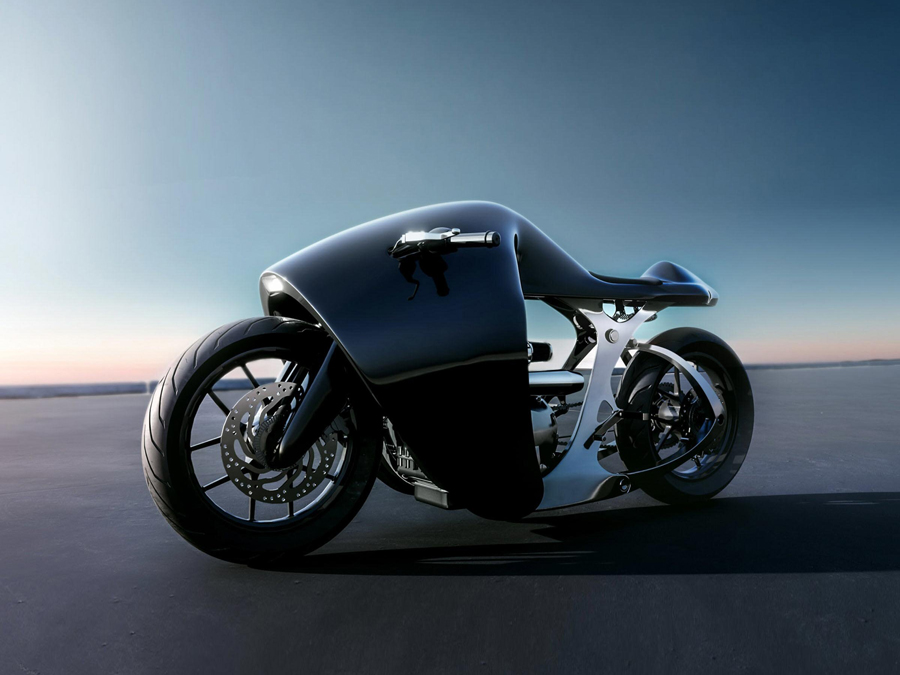 The in-house tech team, comprising of aerospace, robotics, mechatronics and chemical engineers have applied the fundamentals of building a spacecraft into the supermarine in order to create a motorcycle impervious to elements.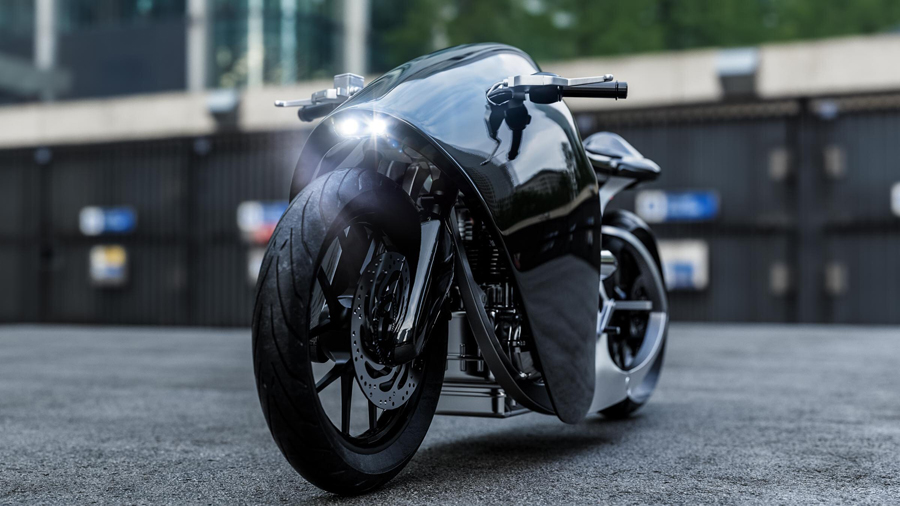 Bandit9 models are widely regarded as collector's items, with many pieces proudly kept in museums. The Supermarine is a work of art and a feat of engineering, the 7075 aluminium alloy, typically used in missiles and other defense application, makes sure the chassis is resistant to fatigue, while the triumph twin engine delivers great amount of horsepower to the wheels: 74cv in the 900cc and 102cv in the 1200cc version.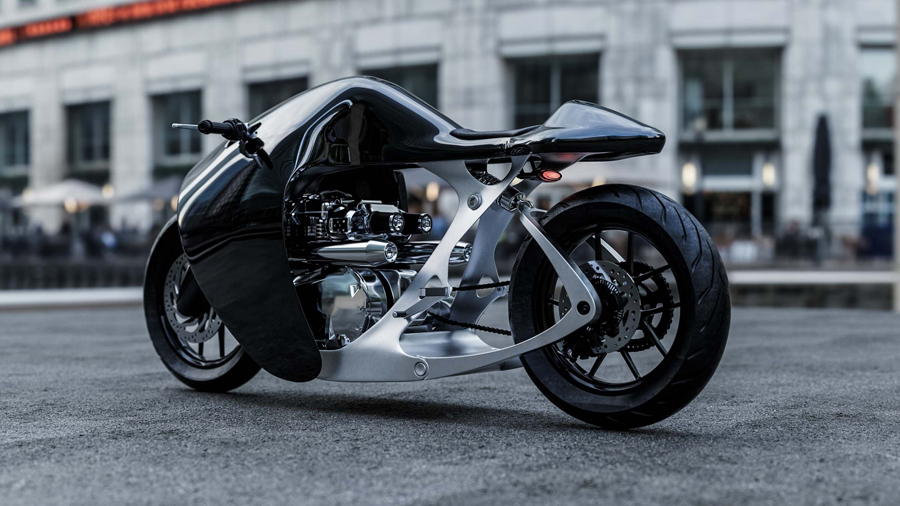 Confident riding is achieved thanks to top of the line suspensions and brakes. If you truly desire featherweight performance an upgraded version of the submarine, featuring carbon fiber frame and titanium exhaust, is available carrying a reduced weight of 190kg. Also be sure to check our list of the fastest motorcycles in the world