Have you ever thought about what is the fastest motorcycle in the world? We're talking not about just fast motorcycles but about the most powerful and mega fast bikes able to speed up to unbelievable 220 mph. We've collected the list of top 15 fastest bikes of 2023, including legendary Dodge Tomahawk with incredibly powerful engine 500 HP at 5600 RPM.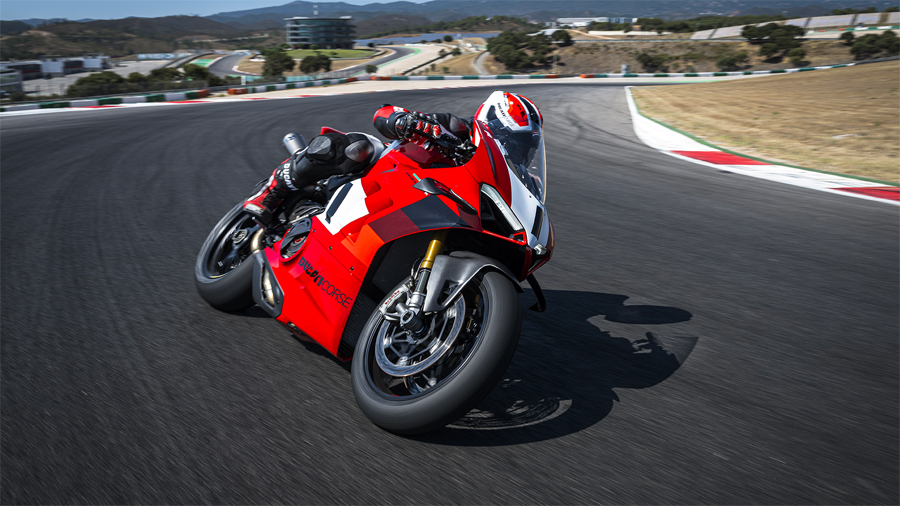 Motorcycles, don't we just love them? The faster they get, the more our hearts pound. They have the power to make the manliest of man, into a little boy. They just have that undefinable sense of excitement we all want and beg for. However, with the plethora of bikes out there, the right one is often hard to pick.
Fastest Motorcycles in the World
When it comes to speed, bikes on the road are second to none. Fastest car in the world – Devel Sixteen – has a fantastic speed of 348 MPH, which is incredibly fast, but still less than the speed of the world's fastest bike. Which one exactly? Keep reading the article and you'll find out. You will also find out why bikes can be so fast and what is the main secret of their incredible speed.
15. 2007 BMW K1200S: 170 mph
If the bike at number 10 is this fast, you know what to expect from the rest. BMW designed this bike to be light weight and agile, thus making it extremely easy to handle. The power house of this bike, i.e. its engine is a 1157 CC four cylindered inline with an inbuilt transmission. The engine is mounted diagonally and this ensures a low center of gravity. This bike can go from zero to sixty in just 3.2 seconds. The breaks on this bike are very effective. Its EVO brakes coupled with the partially integrated BMW Motorrad integral ABS is what gives it its greatness. The bike achieves a max power of 164 HP at 10250 RPM and max torque of 129 Nm at 8250 RPM.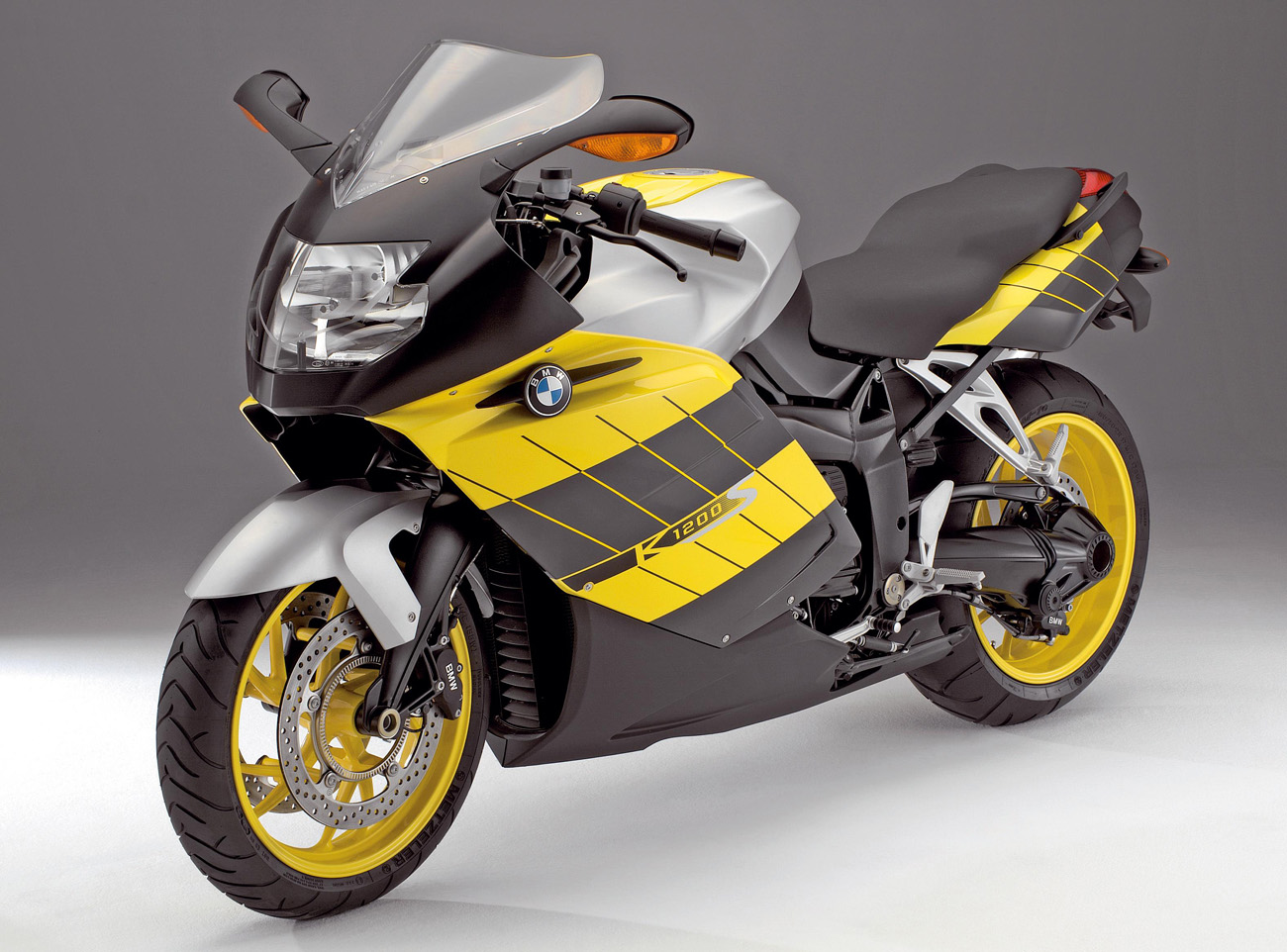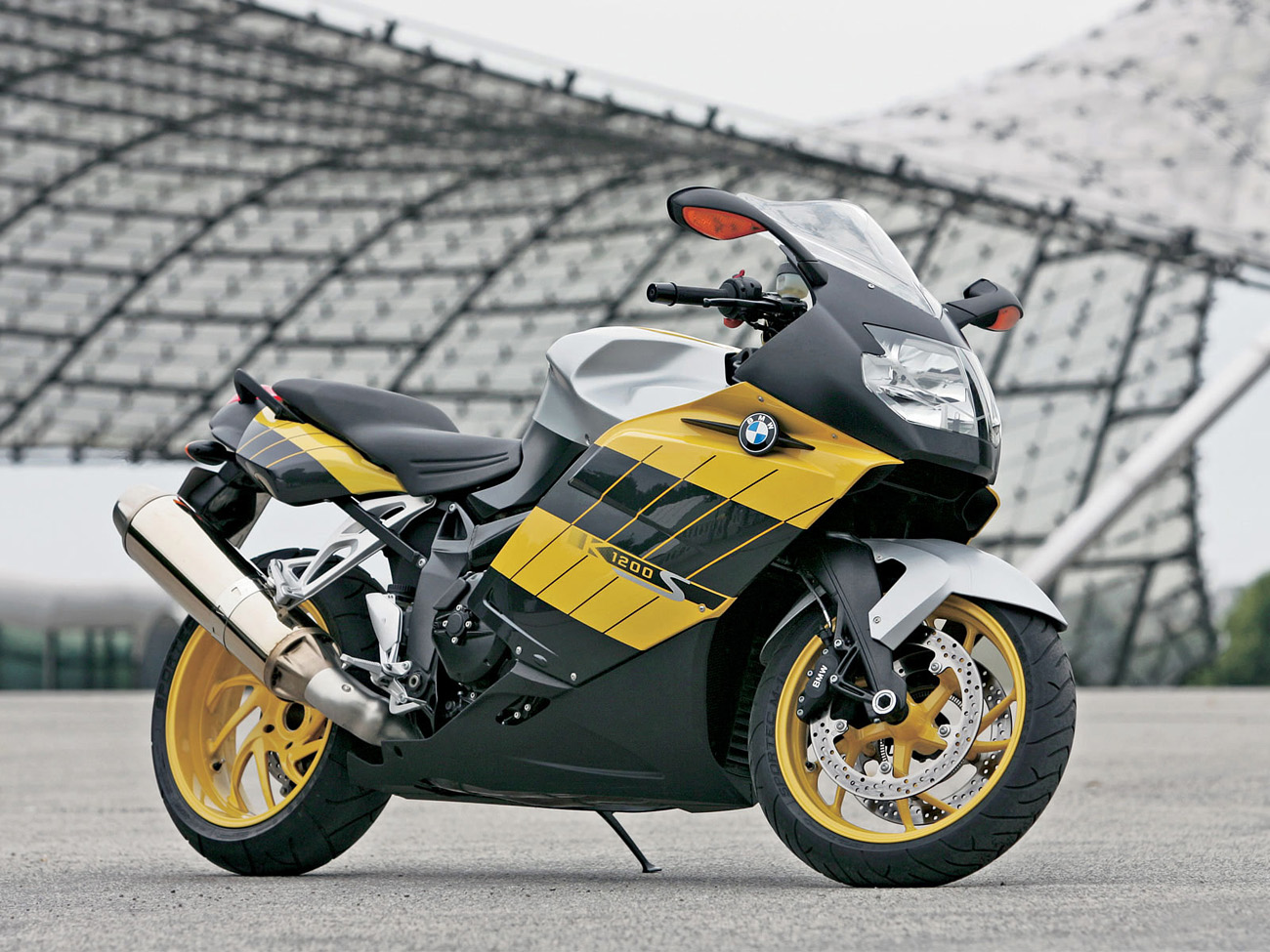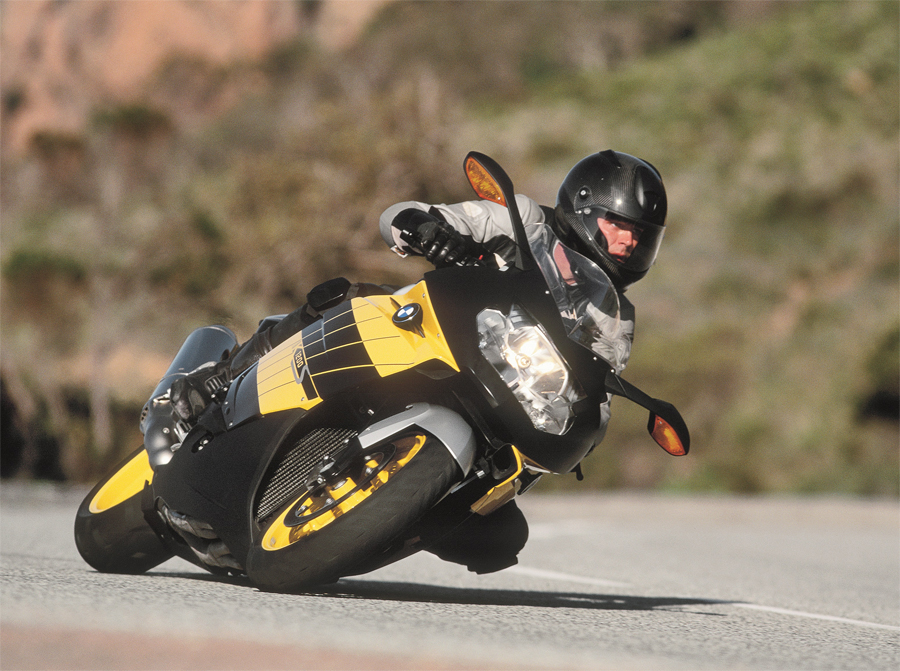 Images source: motorcyclenews.com
14. Aprilia RSV 1000 Mille R: 178 mph
This bike was manufactured during 1998 – 2000, what makes the Mille (1000 in Italian) special is that it is still very much in use. This bike runs on a 998 CC liquid cooled engine (with electronic fuel injection). Further, the engine has a Rotex V-twin installed at 60 degrees, making it more compact. However, this leaves it more prone to vibrations, which are countered by Aprilia's ADVC (Anti Vibration Double Countershaft). This bike is extremely smooth in its running and can go from zero to sixty in just 3.1 seconds. The Aprilia RSV 1000R Mille when released exceeded everyone's expectation and achieves a max power of 141.3 HP at 10000 RPM and max torque at 107 Nm at 5500 RPM.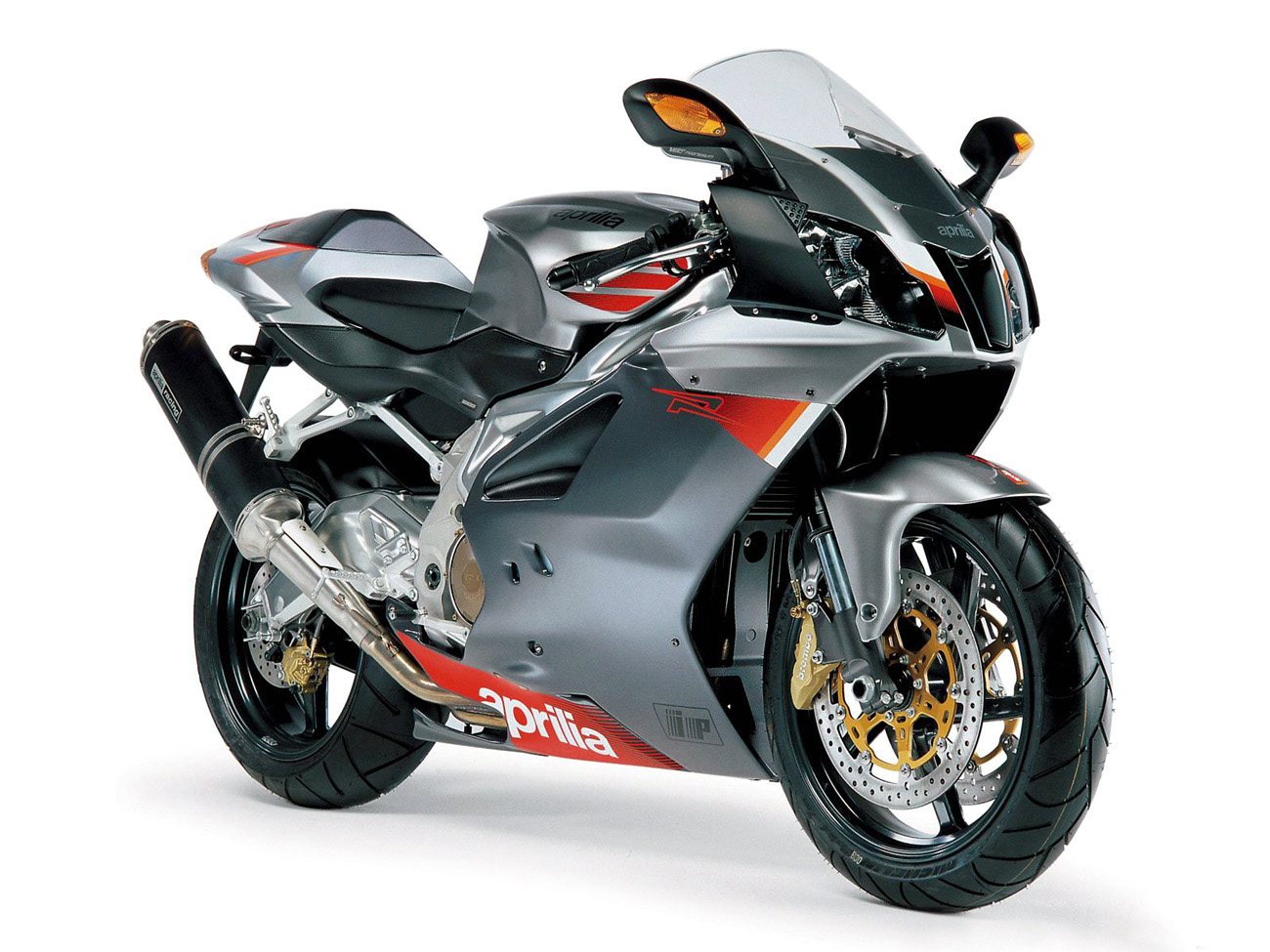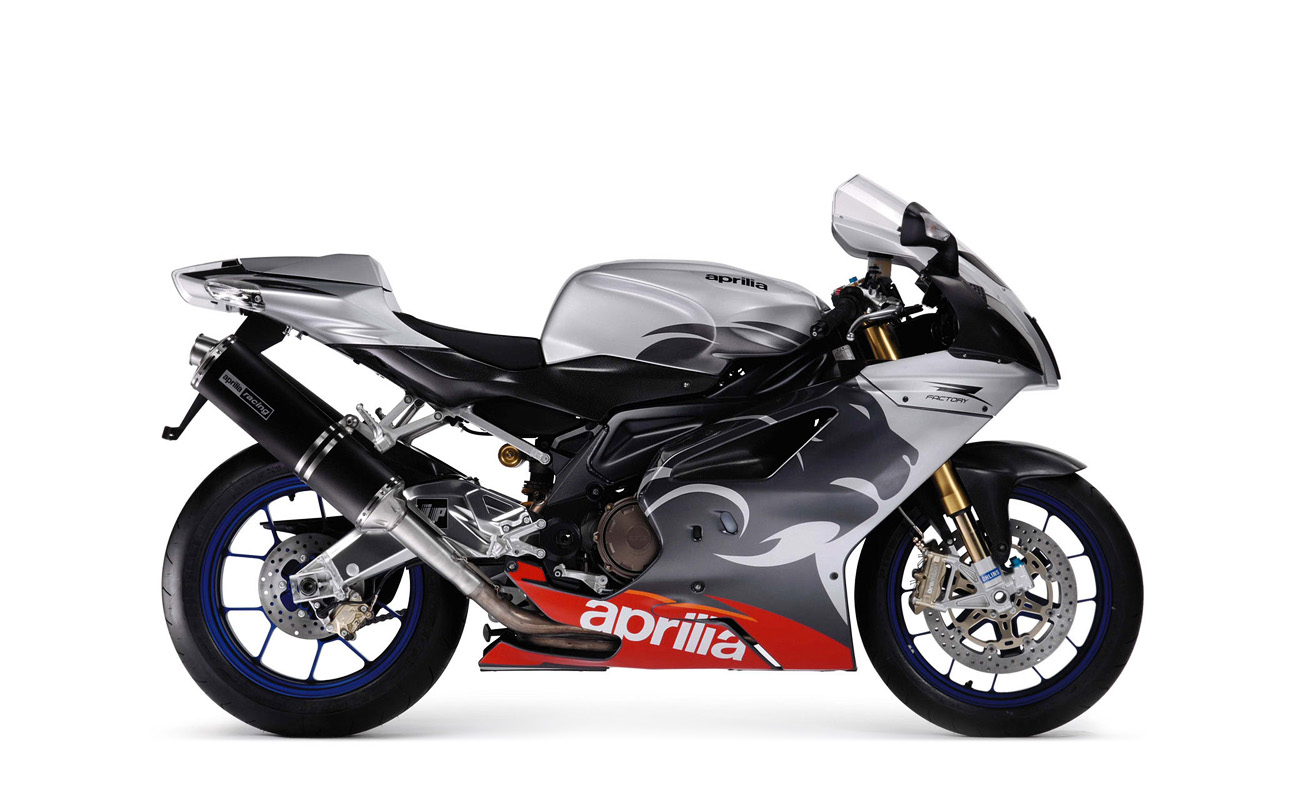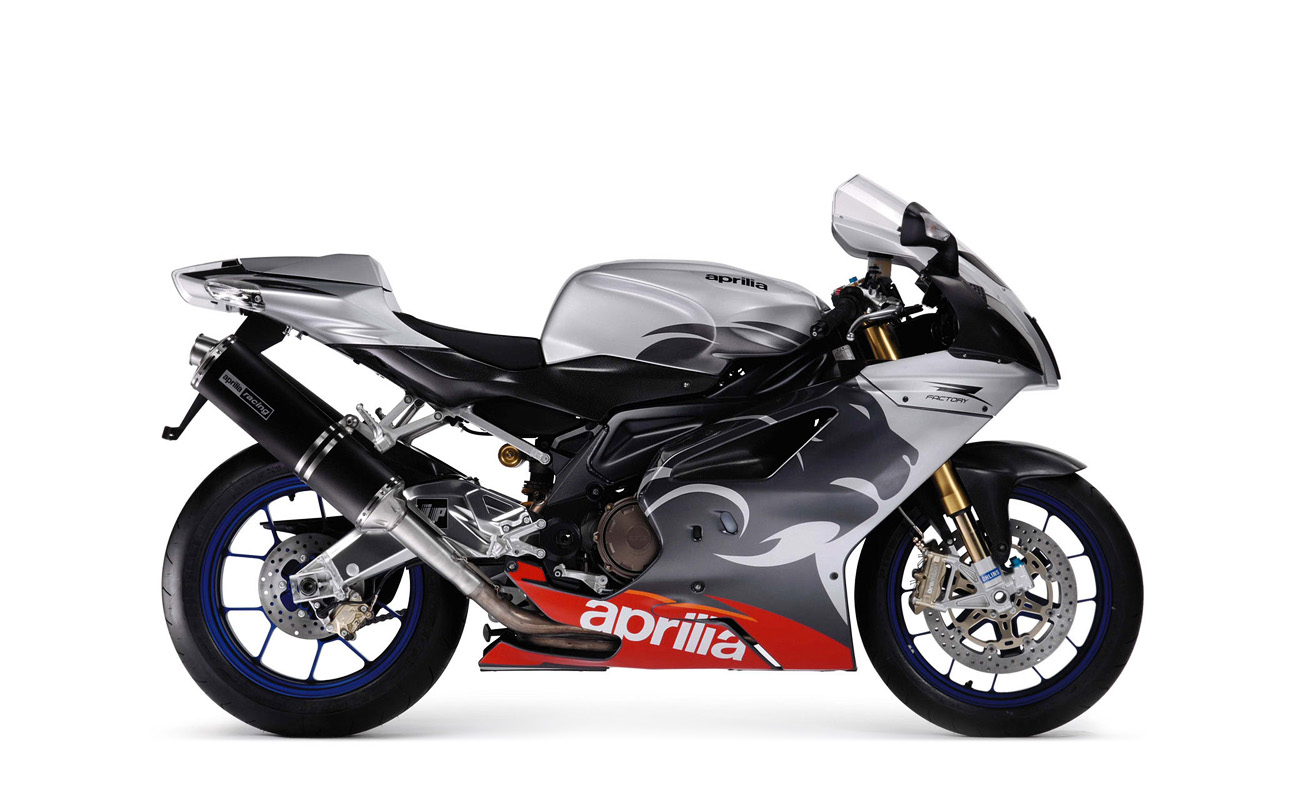 Images source: motorcyclespecs.co.za
13. Suzuki GSX1300 R Hayabusa: 194 mph
1340cc. It is a four-cylinder , short-stroke, DOHC, 16-valve engine that truly lives up to its hype. The Suzuki Dual Throttle Valve ensures peak engine performance at all times. This bike gives you the leverage to tweak its settings to its optimal with the ride-by-wire system combined with the Suzuki Drive Mode Selector. The Suzuki Hayabusa hits 0-60 in 2.6 seconds and its clutch assists system, i.e. the Suzuki Clutch Assist System, helps reduce back torque. It hits its max power of 197 HP at 6750 RPM.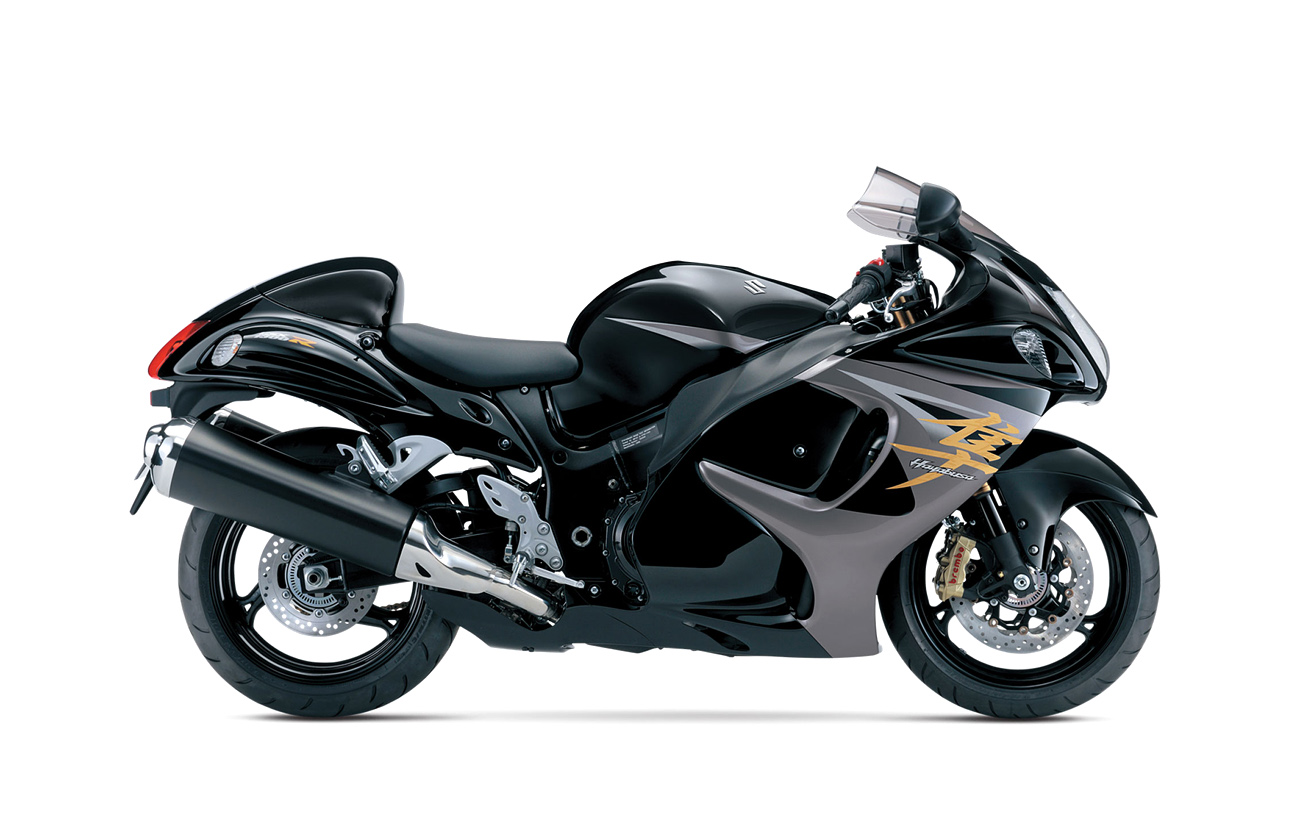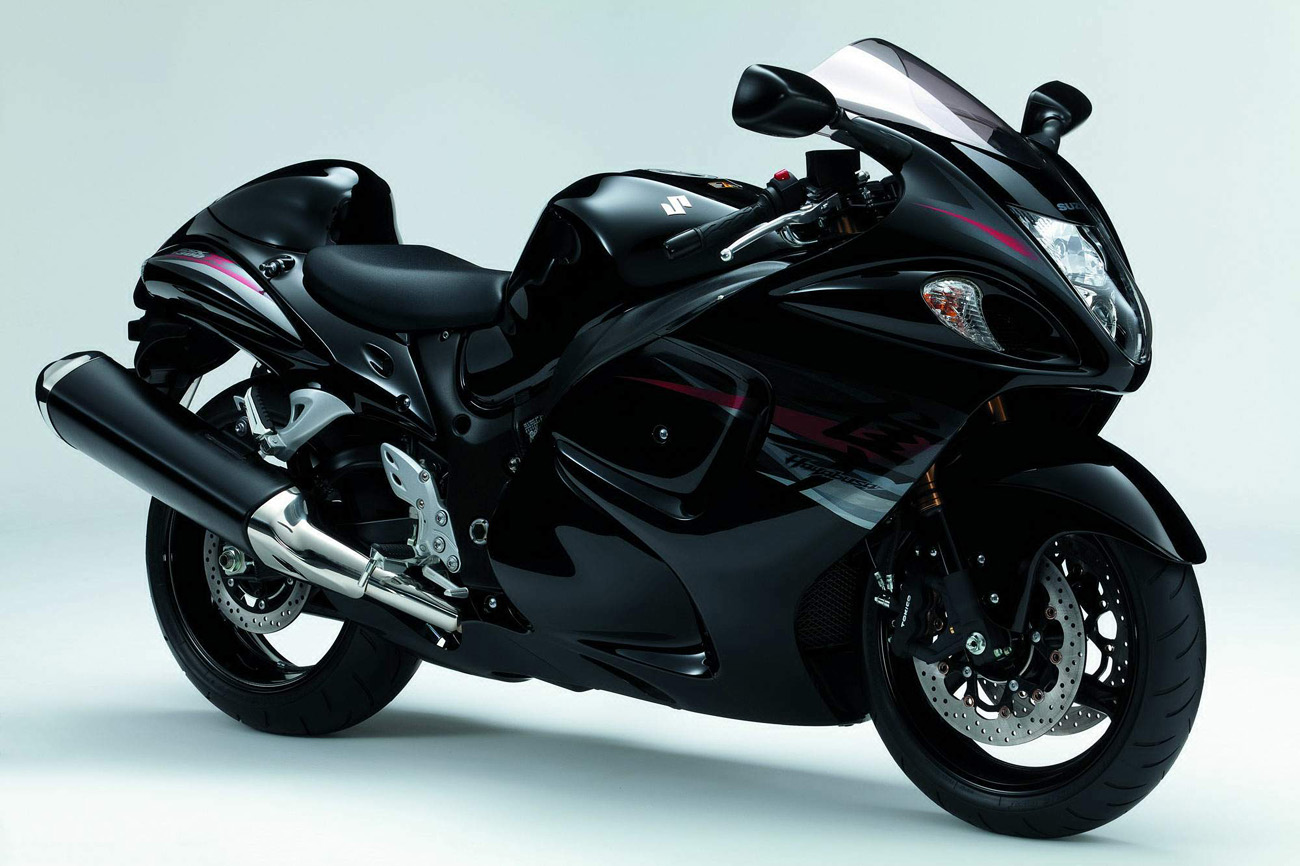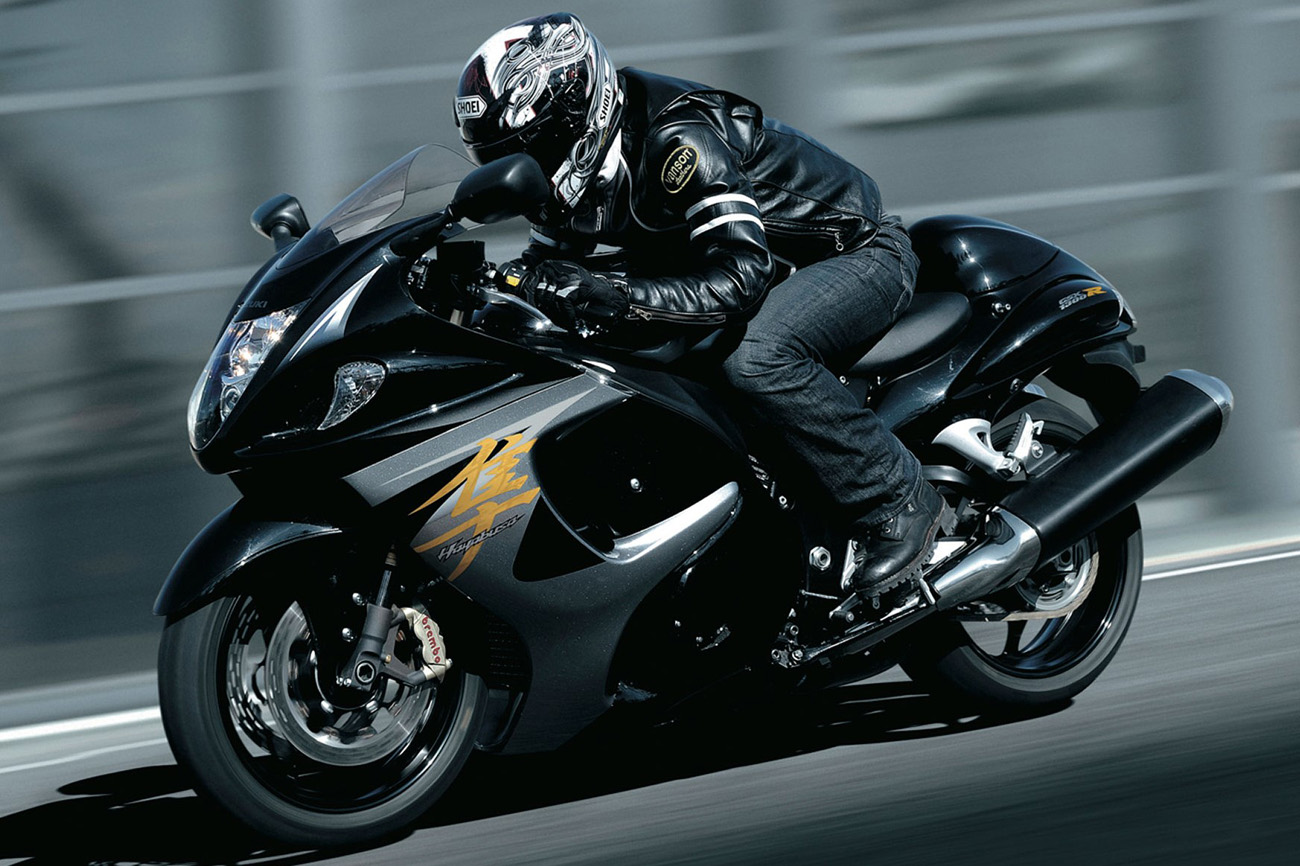 Images source: motorcyclenews.com
12. Honda CBR 1100XX Blackbird: 190 mph
The blackbird is a revival bike that left its glorious past to make a better one. With some little tweaks to the previous one launched in 1996, its back to its former glory, if not better. Packing an 1137 CC liquid cooled inline four cylindered engine, speed is at its beck and call. The higher the RPM the smoother this bike can go. Hitting 0-60 in about 2.8 seconds, the Honda CBR 1100XX Blackbird is a precision instrument meant for speed. What it may lack in ride quality it makes up for in build and reliability. It hits it the max power of 153 HP at 10000 RPM.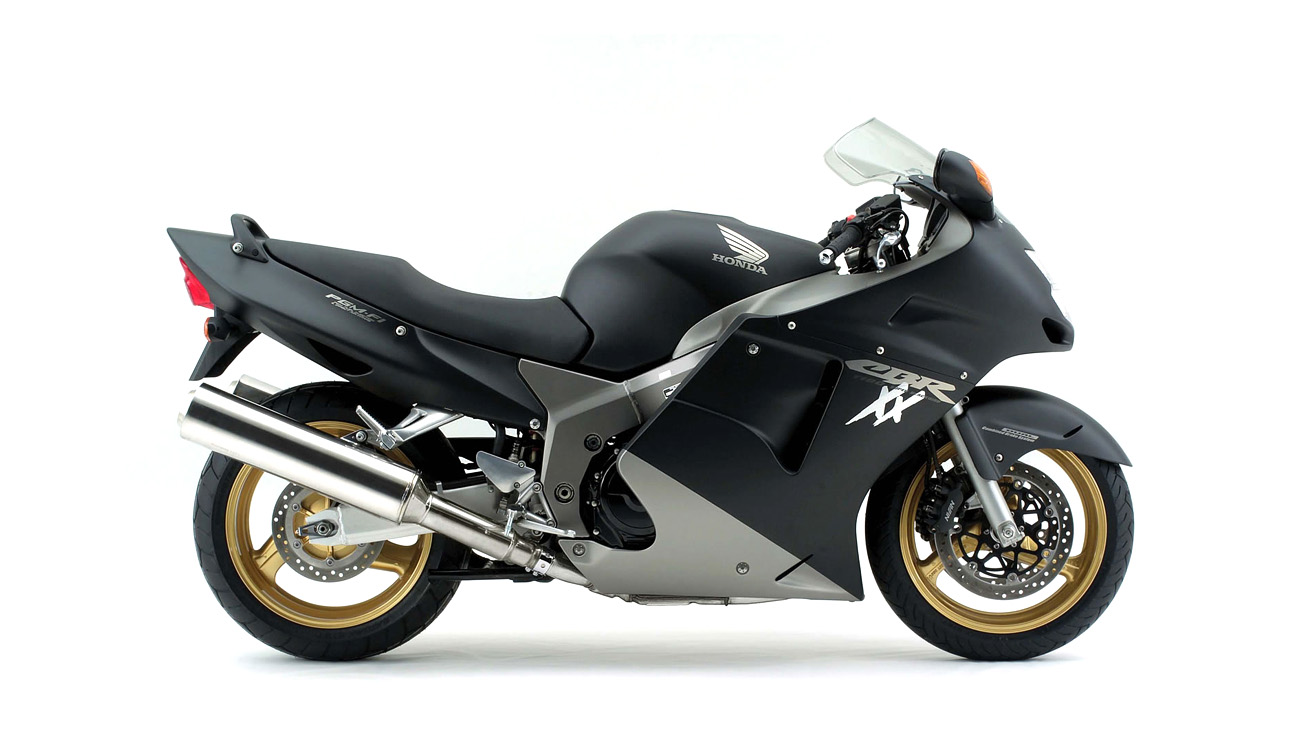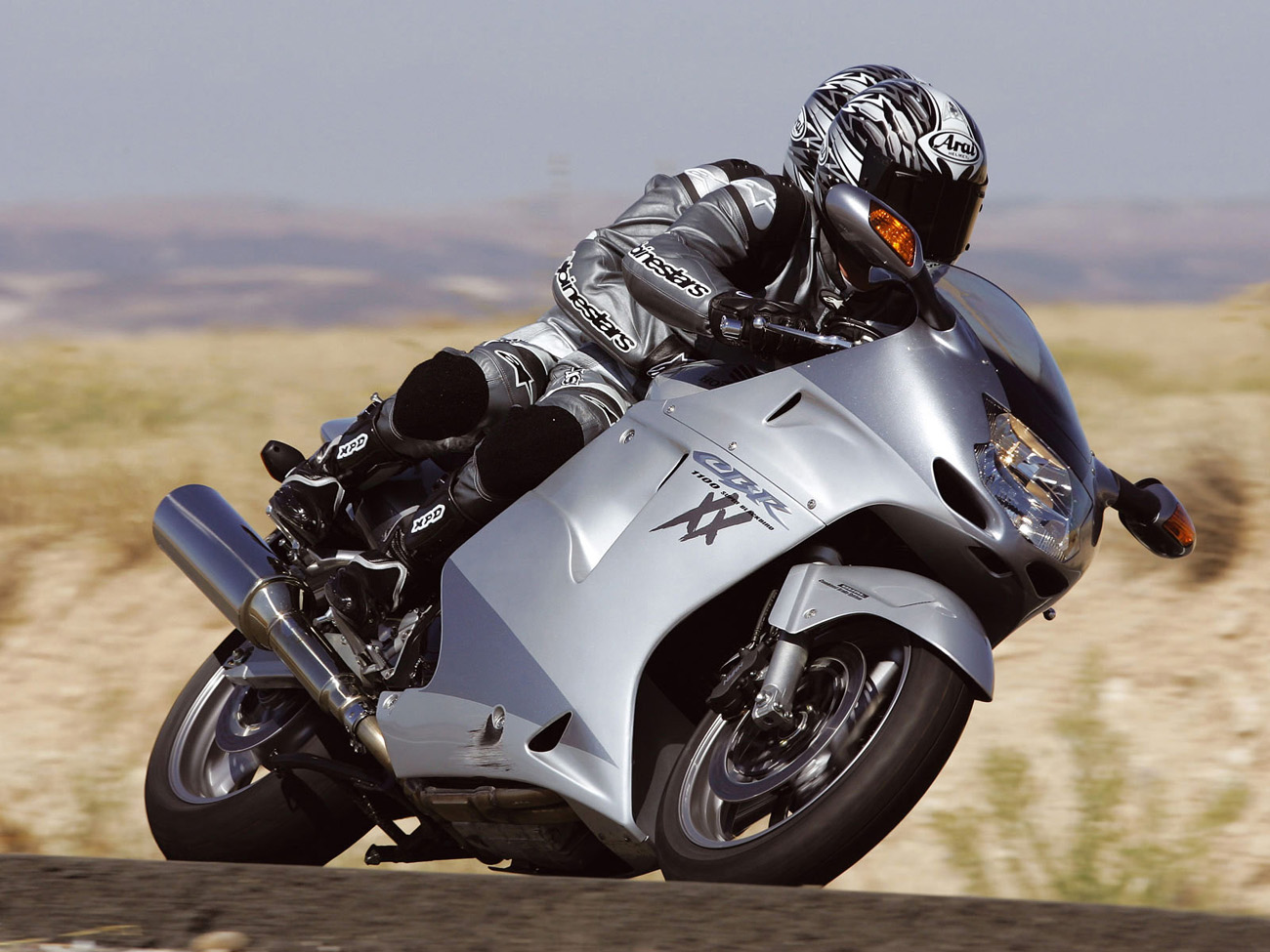 Images source: cycleworld.com
11. Kawasaki Ninja ZX-14R Supersport: 195 mph
This bike is simply amazing and we're sure you'll be wondering why this is at 7 th . Simply because there are faster bikes. However, the Kawasaki Ninja ZX-14R Supersport looks like a beast, let's make it clear. Not many bikes can compare with this one on the looks and form factor. However, looks aren't what we're interested in. It's the beast inside the beast, the engine. 1441 CC of power with an inline-four moto gives the bike its zip. The three-level traction control system is helpful to get the bike under control quickly. The best part of the bike, however, is the fact that even on gear 6, at speeds of 50-60, the bike runs smooth. This bike goes from 0-60 in just 2.6 seconds and hits it a max power of 108kW at 10500 RPM.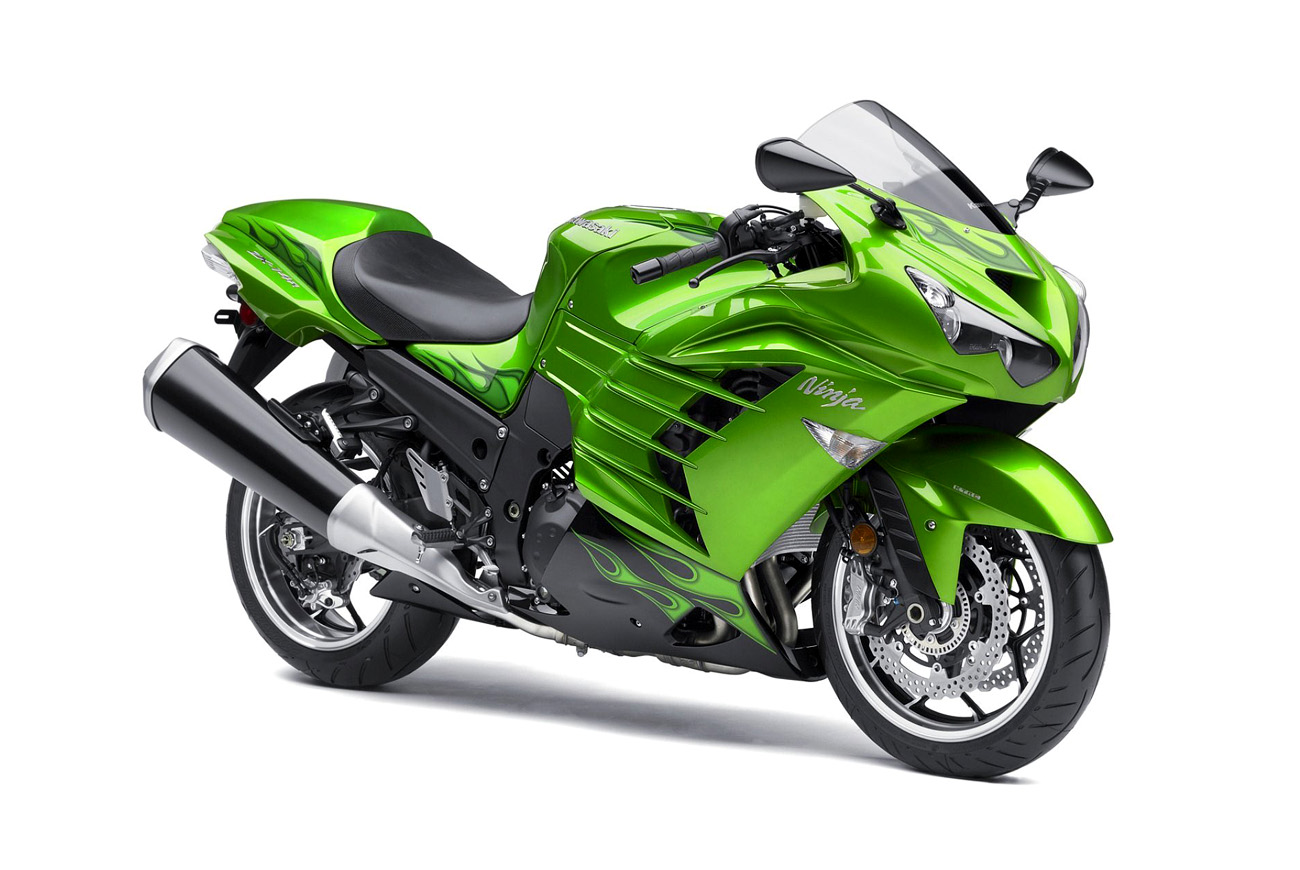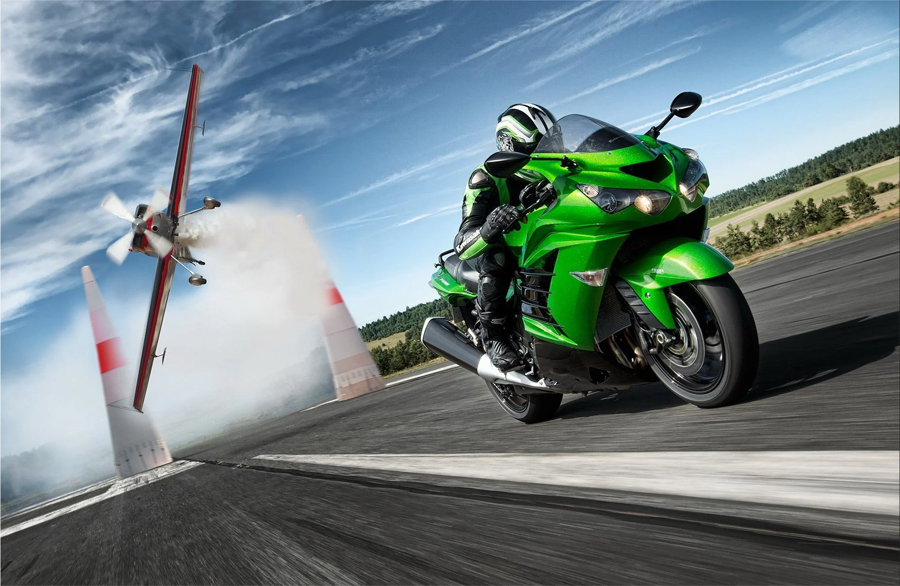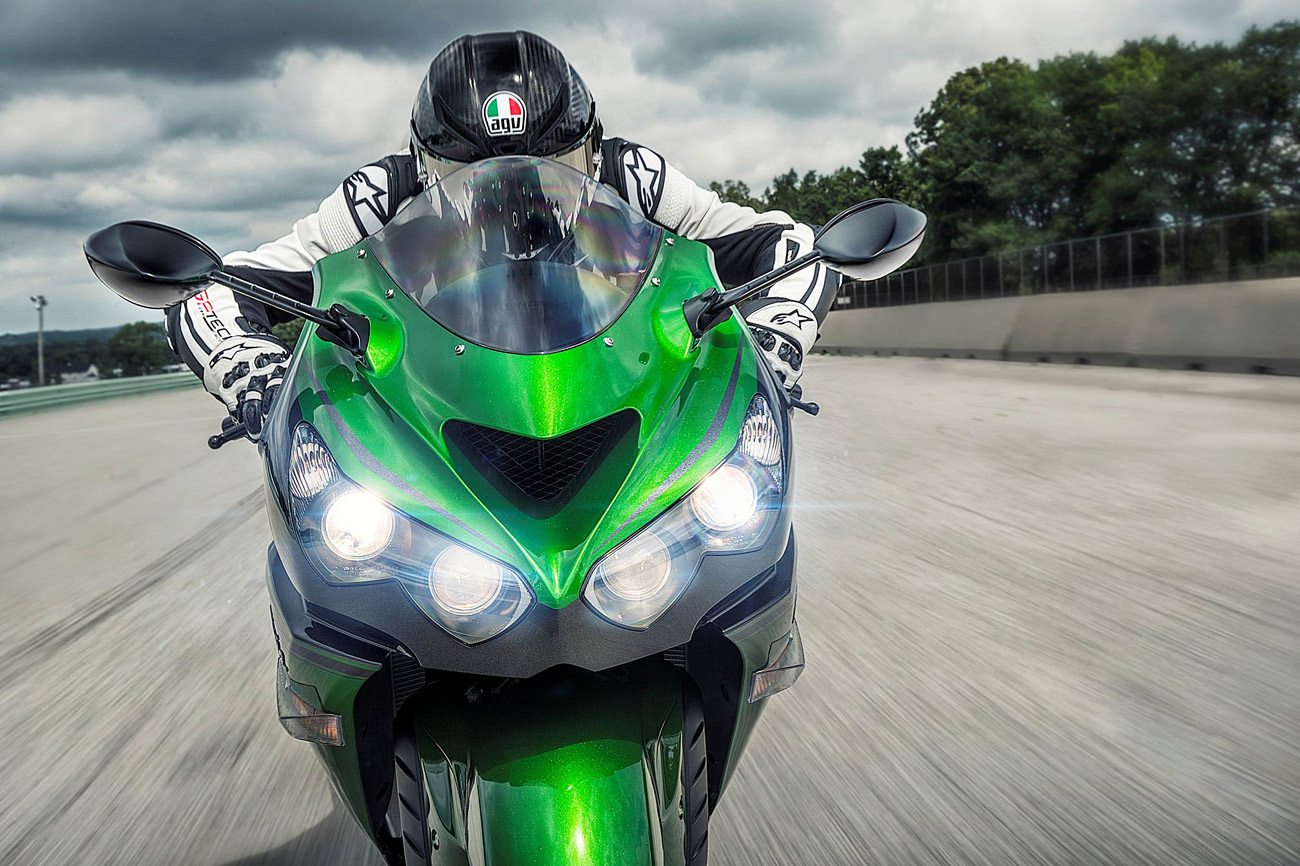 Images source: kawasaki.co.za
10. Ducati Panigale V4 R: 199 mph
Ducati Panigale V4 R is as close to a racing prototype as you get, and that heady mix of Italian style, sophistication, and performance makes for a seriously potent motorcycle. The beating heart of the Panigale V4 R is the Desmosedici Stradale R engine: a 998cc V4 that produces 221 horsepower and 91 lb-ft of torque. Those figures are already incredible, but that's for the bike wearing street legal trim. The peak power jumps to a fearsome 234 horses at 15,500 rpm. And all in a package that weighs only 365 lbs.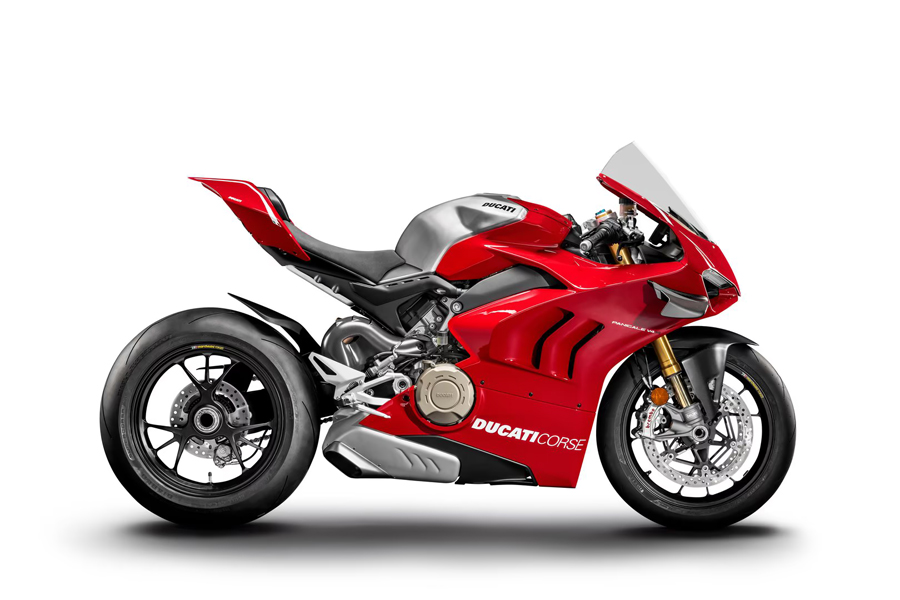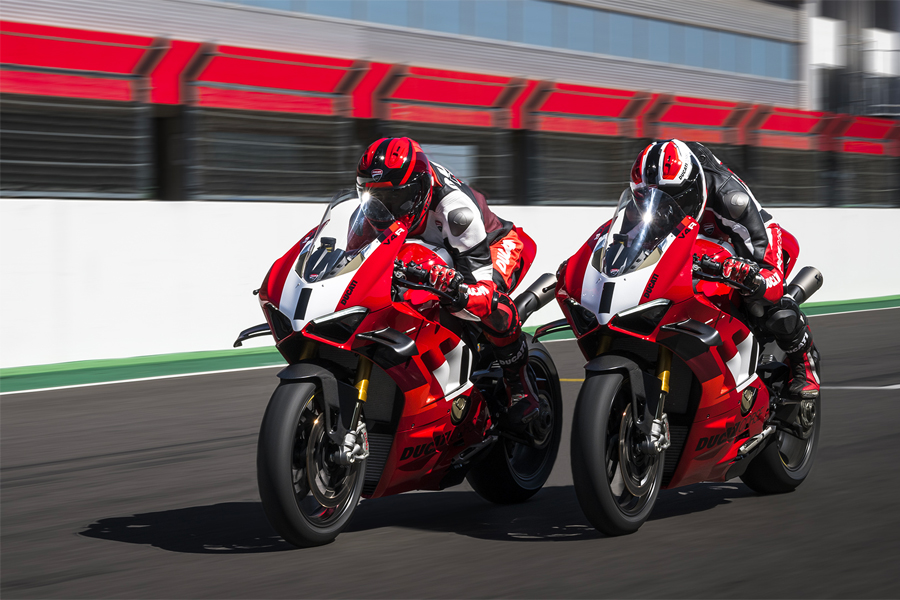 Images source: ducati.com
9. Damon Hypersport Pro: 200 mph
Damon Hypersport Pro is an electric bike that combines the sportbike and standard into a high-performance package with the most advanced tech you can find on the market. The Hypersport features two electronically-configurable riding positions that move the seat, footpegs, windscreen, and handlebars from tucked-up superbike to upright standard at the touch of a button. Damon's industry-first AI-enhanced safety system, called CoPilot, uses two cameras and haptic feedback in the handlebars to alert the rider to surrounding traffic conditions. The center display screen can show the view from the front or rear cameras taking the guesswork and danger out of riding. But if all that isn't enough to sway potential buyers, the performance specs will – 200 horsepower, 200 miles of range, and a top speed of 200 MPH.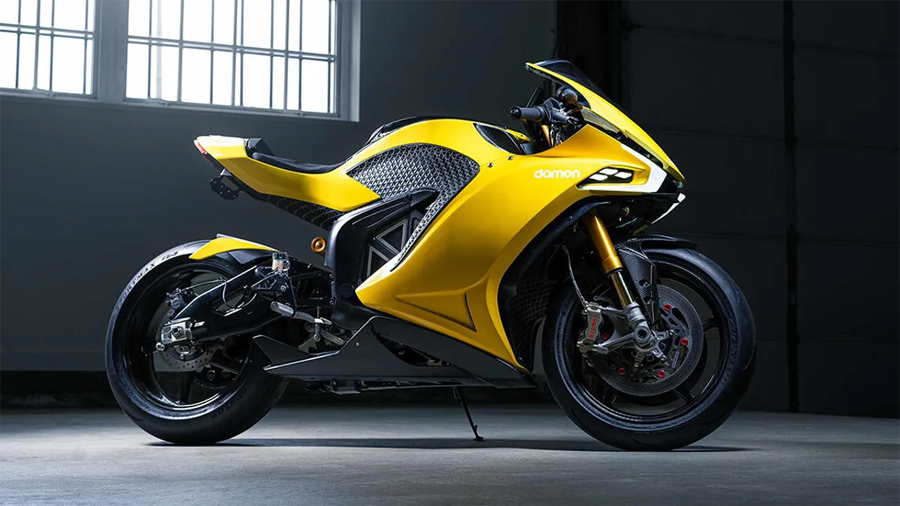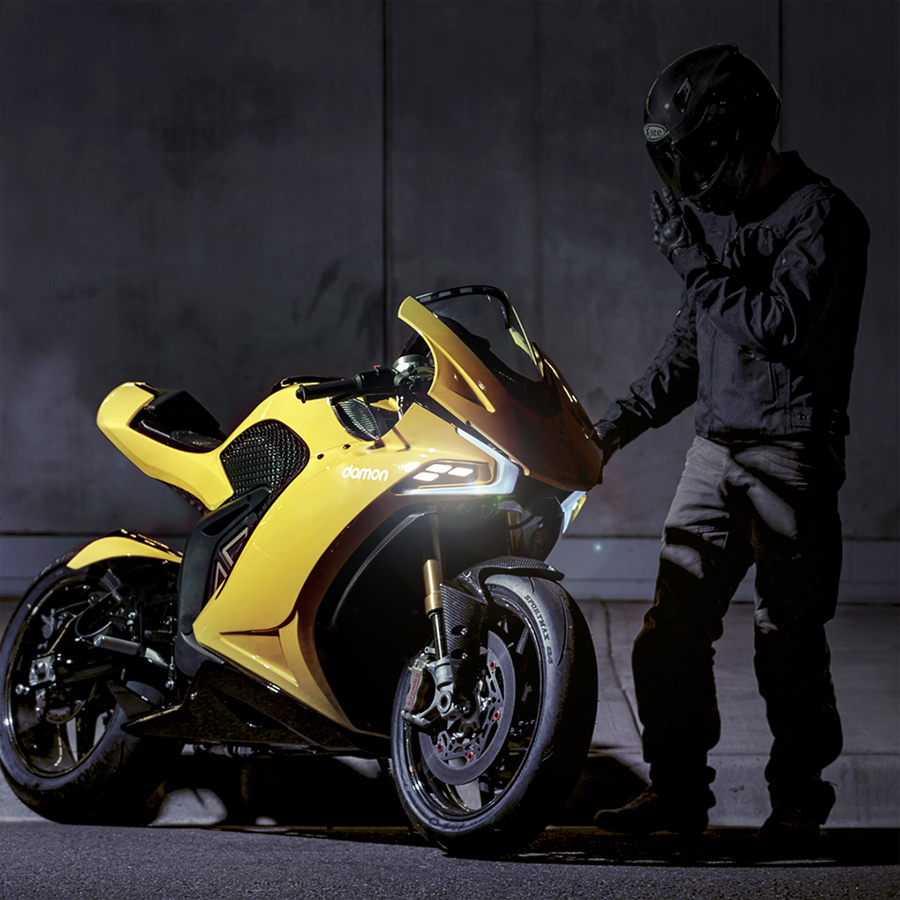 Images source: damon.com
8. Ducati 1199 Panigale R: 202 mph
The Ducati Panigale 1199 R is one of the most wanted supersport models in its class and fastest Duati motorcycle. The motorcycle is especially appreciated for its top notch driving dynamics, the strong engine and its state of the art technologies. The 1199 Panigale gets a liquid cooled, L-Twin engine which Ducati claims is the most powerful twin-cylinder production engine on the planet. The engine, as a matter of fact, produces 195bhp of power and 132Nm of torque. The motorcycle is built around an aluminum monocoque frame and gets semi floating 330mm Brembo discs at the front and a 245mm disc at the back. Additionally, it also features a slipper clutch and 10-spoke lightweight alloys. The 1199 is equipped with Marzocchi's lightweight aluminium front forks and Sachs rear suspension unit. This model also gets the Ducati traction control system and power maps for the engine combined with Ducati's riding modes.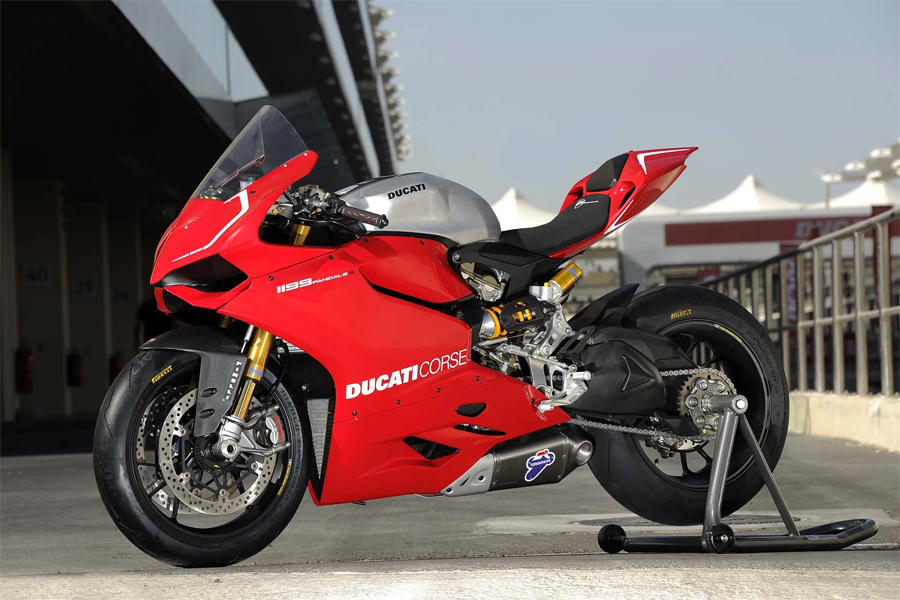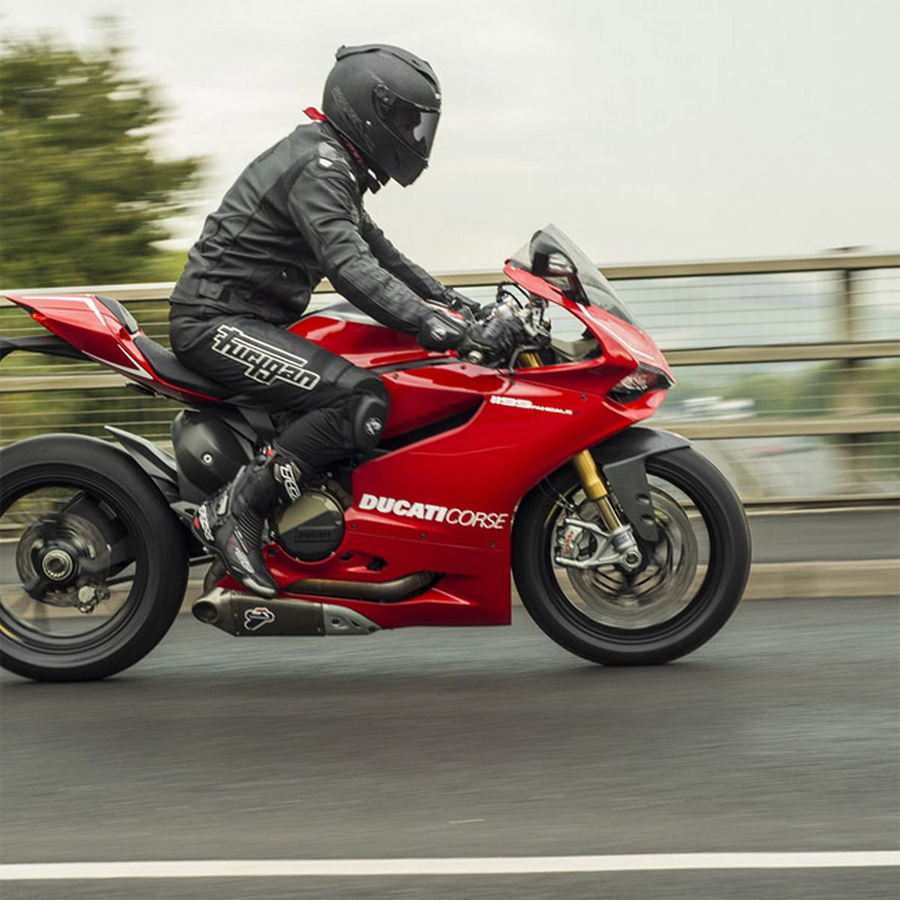 Images source: ducati.com
7. Kawasaki Ninja H2R: 222 mph
This one is another beast in the form of a bike. With a 998CC liquid cooled, 4 stroke , in-line four, DOHC, 16-valve engine this thing can go fast, and we mean fast! Due to its speed, Kawasaki managed to install an electronic rider support suite. It has the KTRC (Kawasaki TRaction Control), KIBS (Kawasaki Intelligent anti-lock Brake System), KEBC (Kawasaki Engine Brake Control) and KLCM (Kawasaki Launch Control Mode). These, apart from protection, keep the bike running smooth. The Kawasaki Ninja H2R hits 60 in a mere 2.5 seconds. Now that is fast! The bike hits it max power of 197.3 bHP at 11,000 RPM.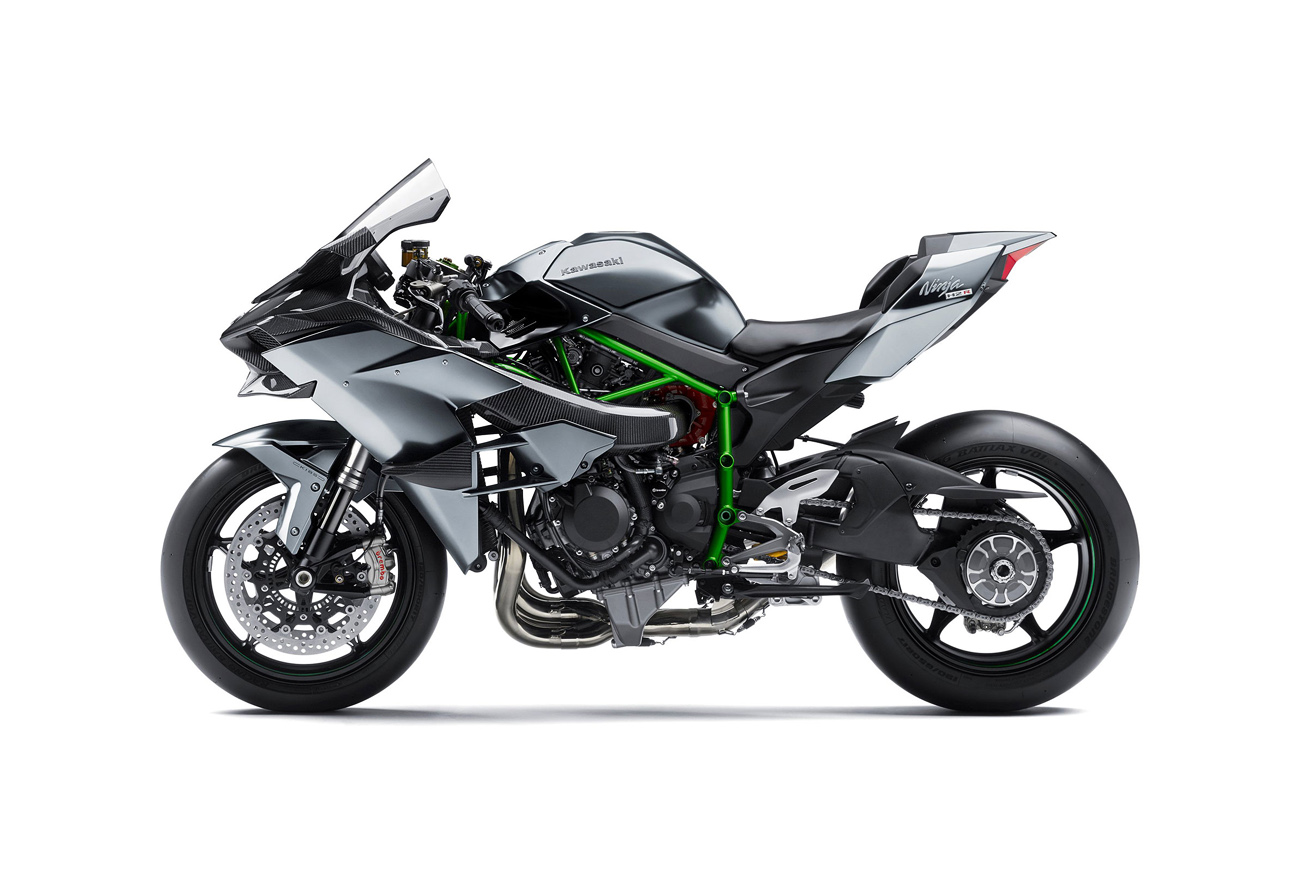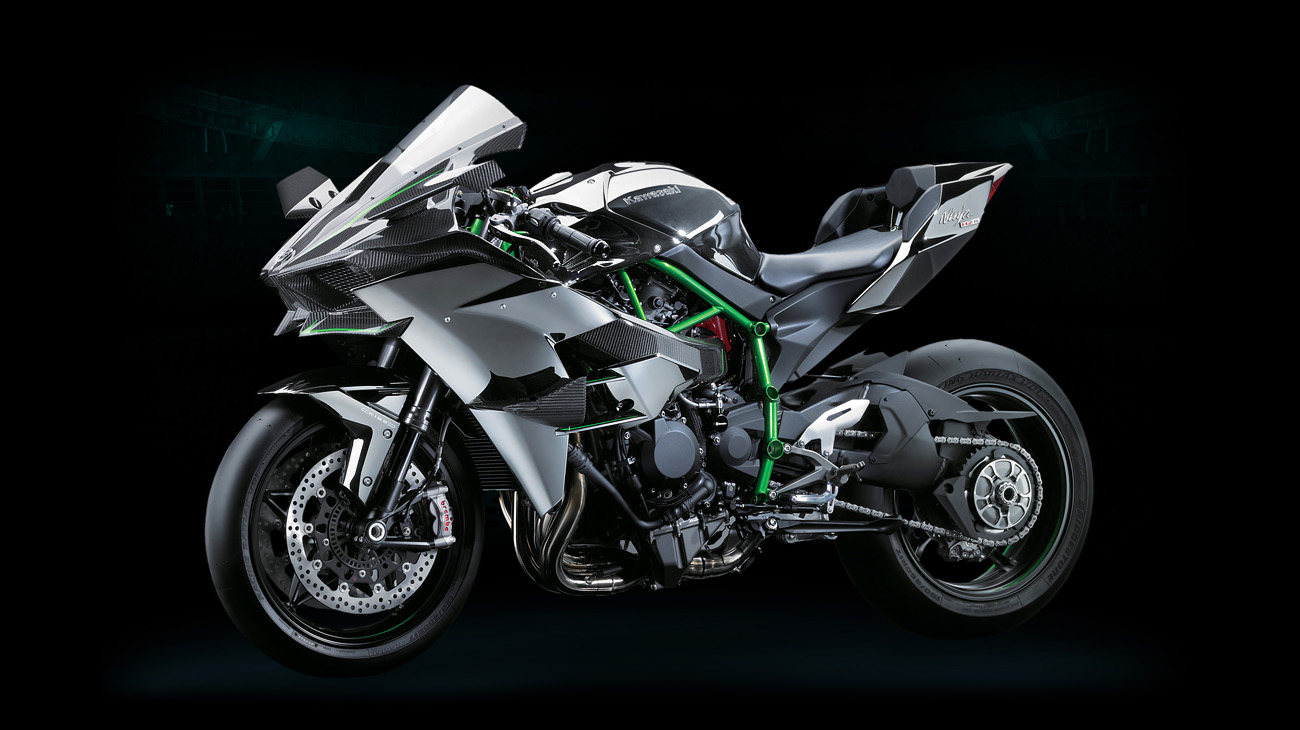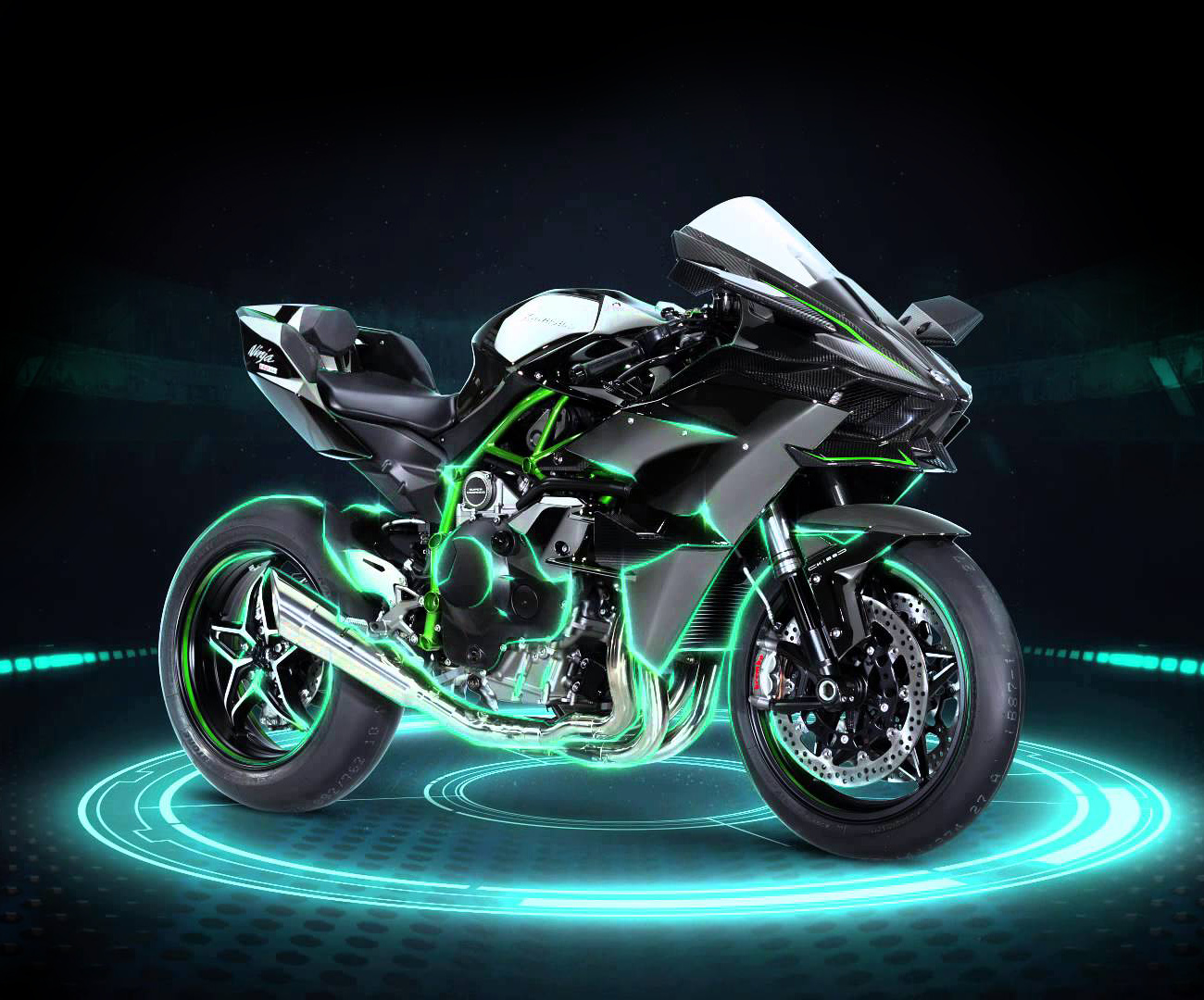 Images source: kawasaki.com
6. Lightning LS-218: 218 mph
The Lightning LS-218 is an electric motorcycle engineered, designed and produced in America by Lightning Motorcycle, that has been in production since 2014. It has held the title of the world's fastest street-legal production electric motorcycle since 2014. It has a top speed of 218 mph, 200 horsepower, and produces 168 foot-pounds of torque. And, since it's all-electric, you can get your kicks on it without polluting the environment.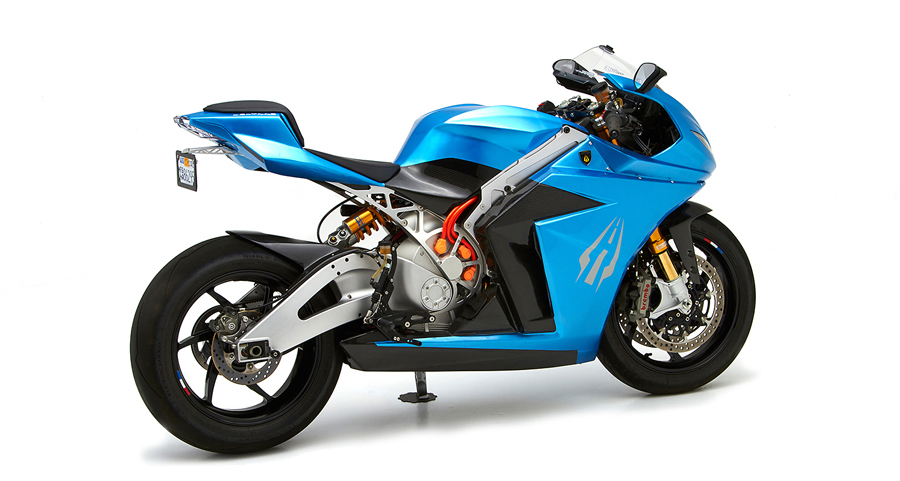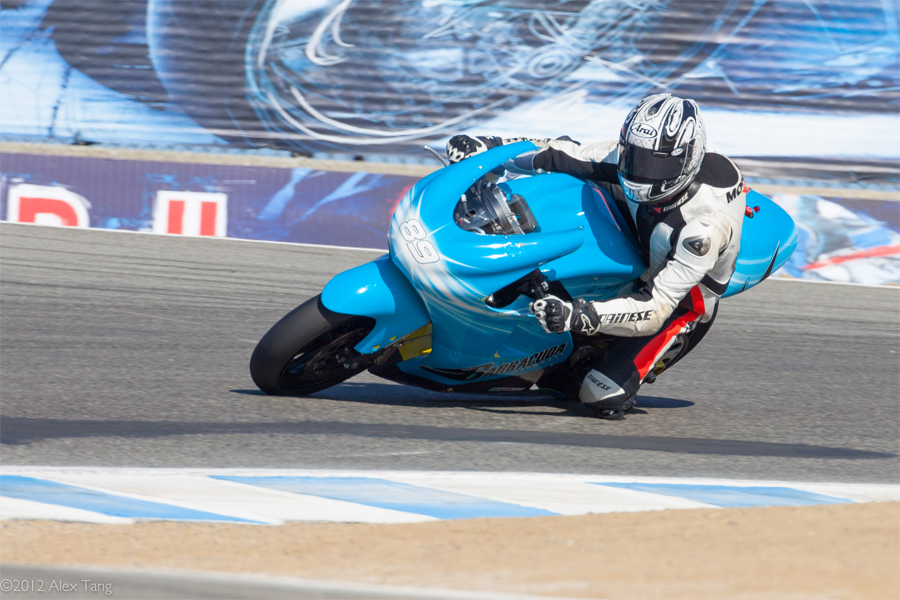 Images source: lightningmotorcycle.com
5. MTT Turbine Superbike Y2K: 227 mph
This bike is one of the most powerful production motorcycles. This beauty features the Rolls-Royce 250-C18 turboshaft engine with a 2-speed semi-automatic transmission. This bike can get from 0-60 in just 2.5 seconds. That's probably the time you took to finish reading this sentence at the normal pace of reading. Go ahead, try it. The MTT Turbine Superbike Y2K hits its max power of 320 HP at 52000 RPM.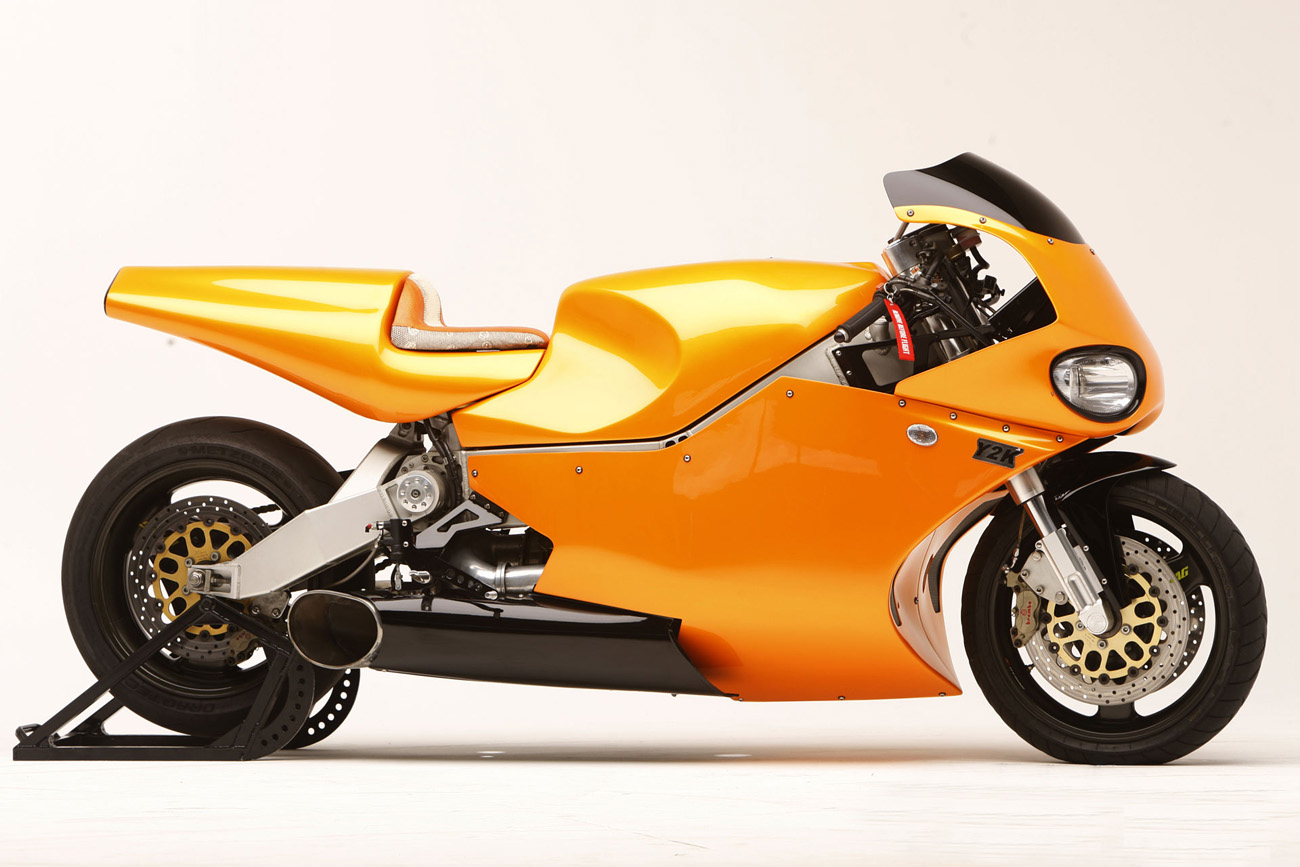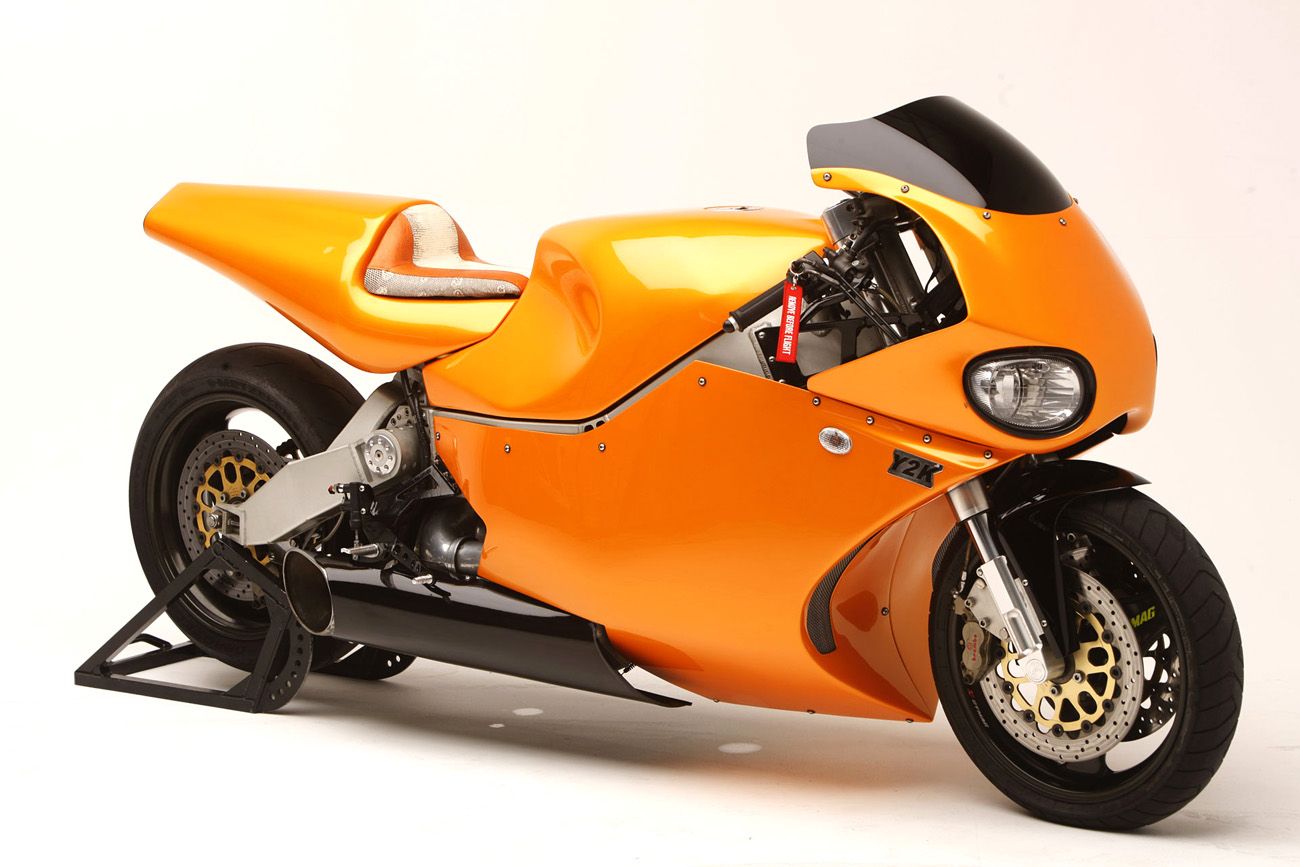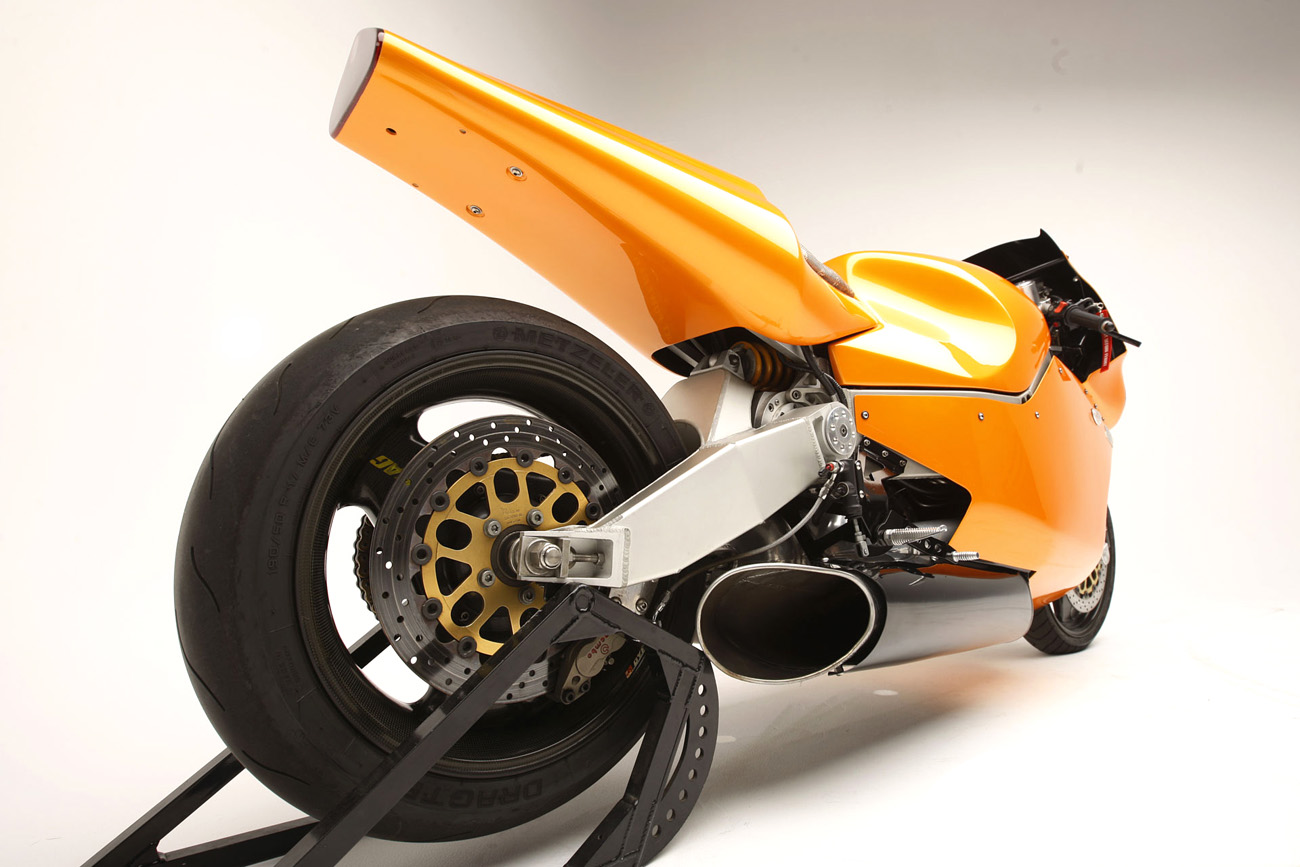 Images source: bikereview.com.au
4. MTT 420-RR: 273 mph
MTT produced not only the first turbine-powered street legal motorcycle, but also one of the most powerful production bikes in the world: the MTT Y2K Superbike. It has all the standard features of previous versions, but with a larger swing arm, Pirelli Diablo 240 rear tire, increased fuel capacity and an enhanced cooling system. This new generation is equipped with a 420 HP turbine with approximately 500 ft/lbs of torque.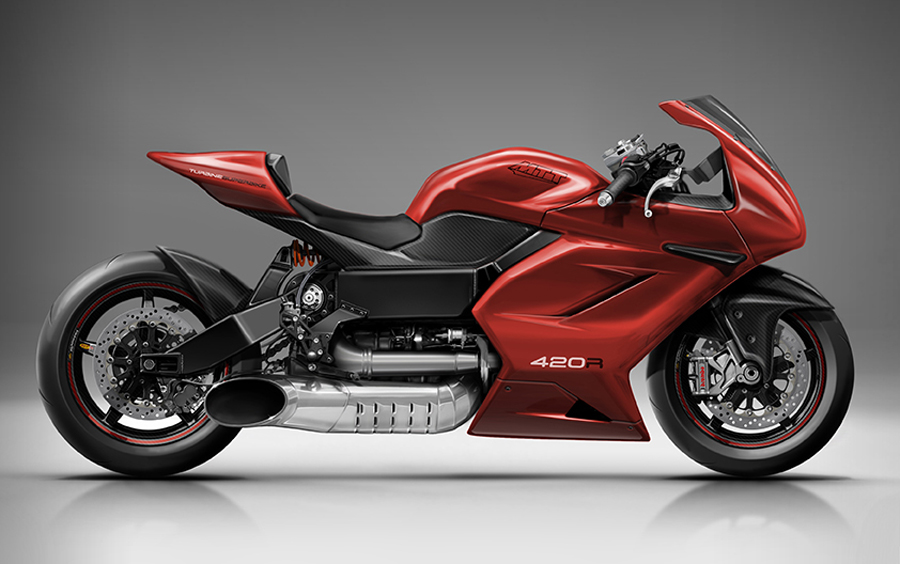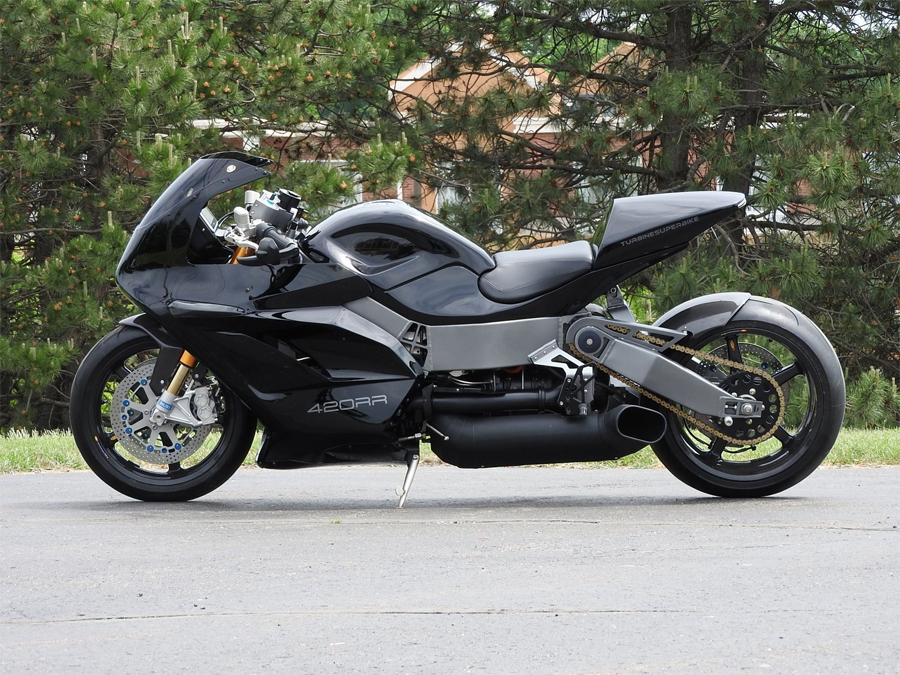 Images source: motorious.com
3. MV Agusta F4 1000R: 298 mph
1000 CC of raw power is what drives this bike forward and makes it a heartthrob among bikers. The handling on this bike is gorgeous, cutting through corners like a knife does butter. It has a short stroke motor and a light crankshaft, making sure that acceleration is never a problem. This bike clocks 0-60 in just about 2.7 seconds and that just shows you how fast it can go. The 8-level traction control on it gives you the ability for great handling even at such speeds. The MV Agusta F4 1000R achieves a max power of 174 HP and max torque of 115 Nm at 10000 RPM.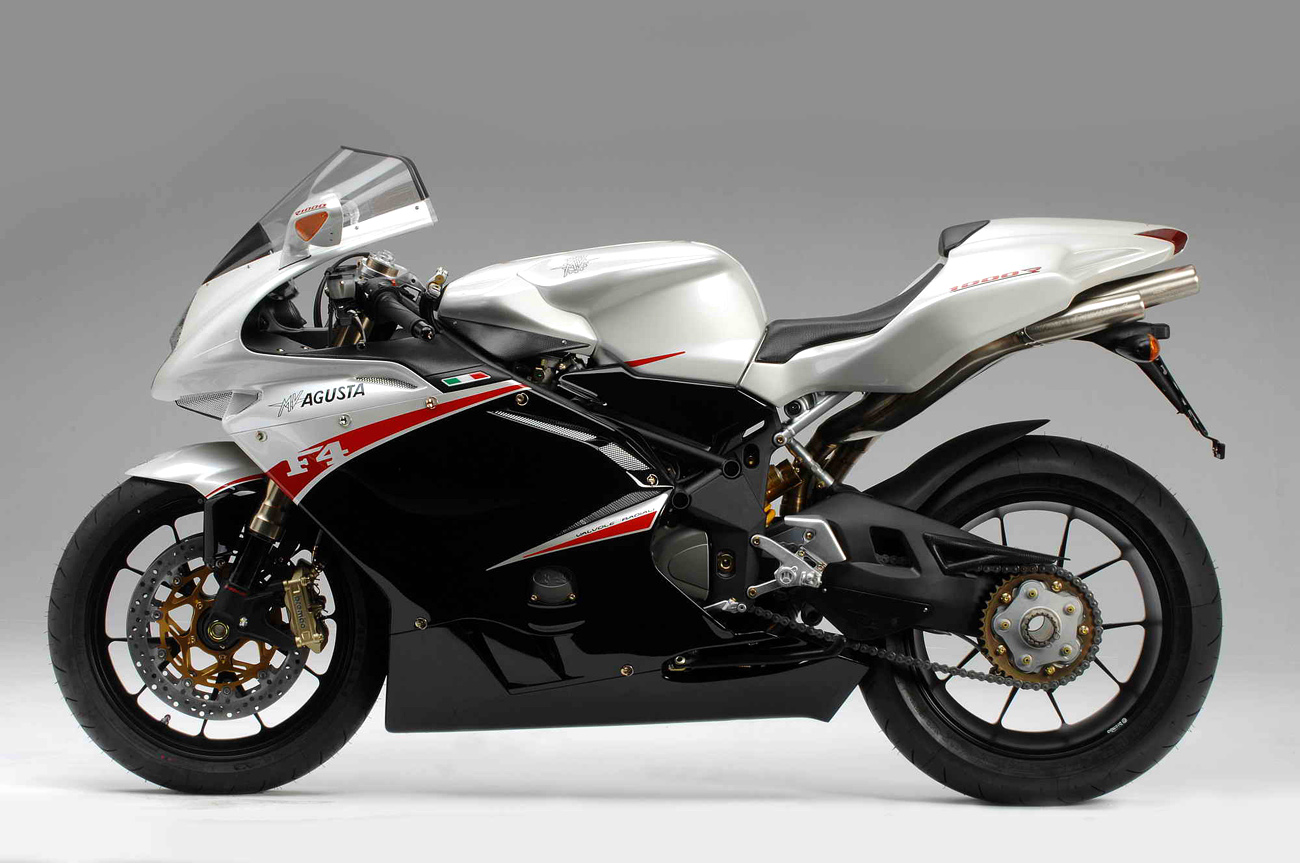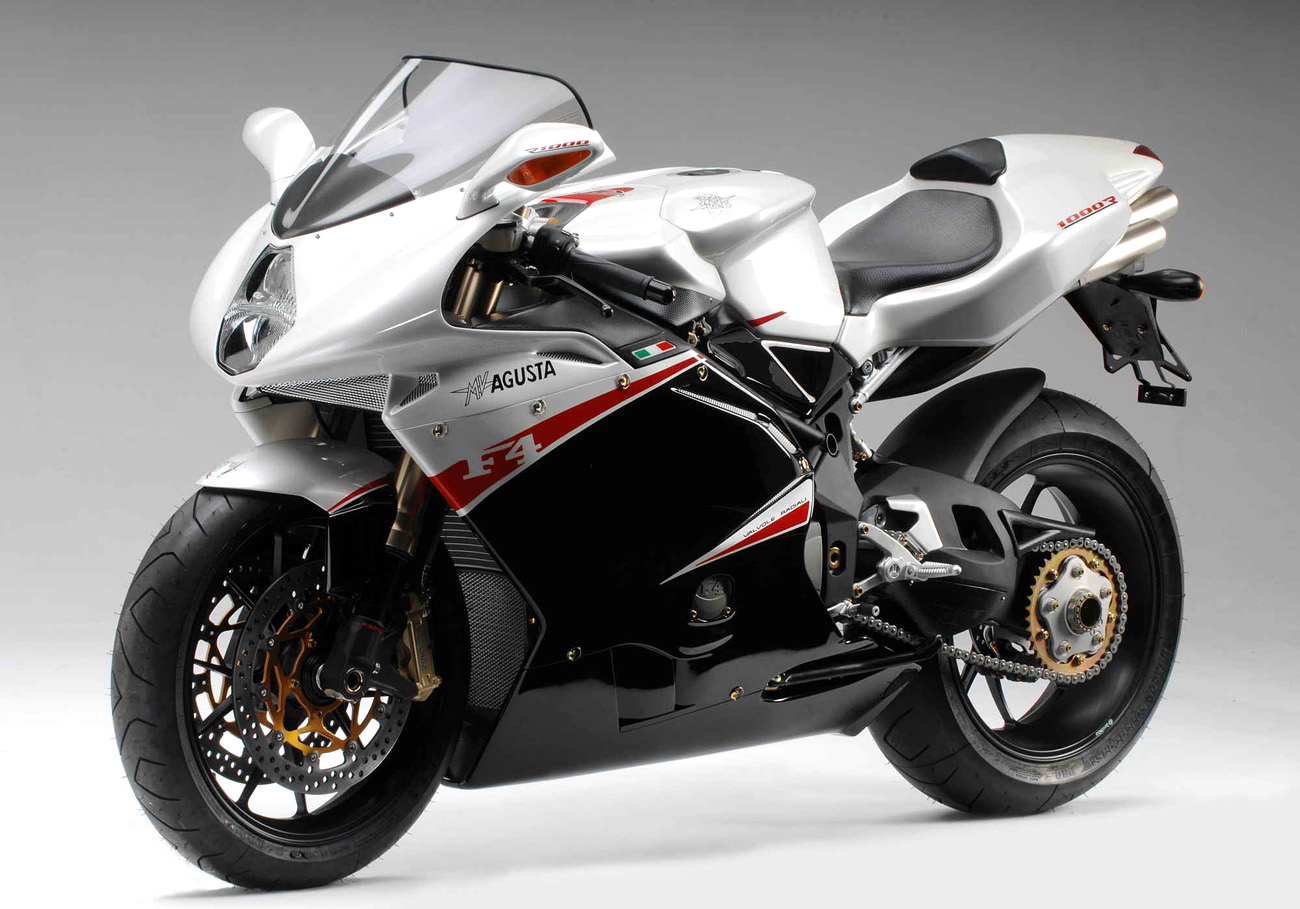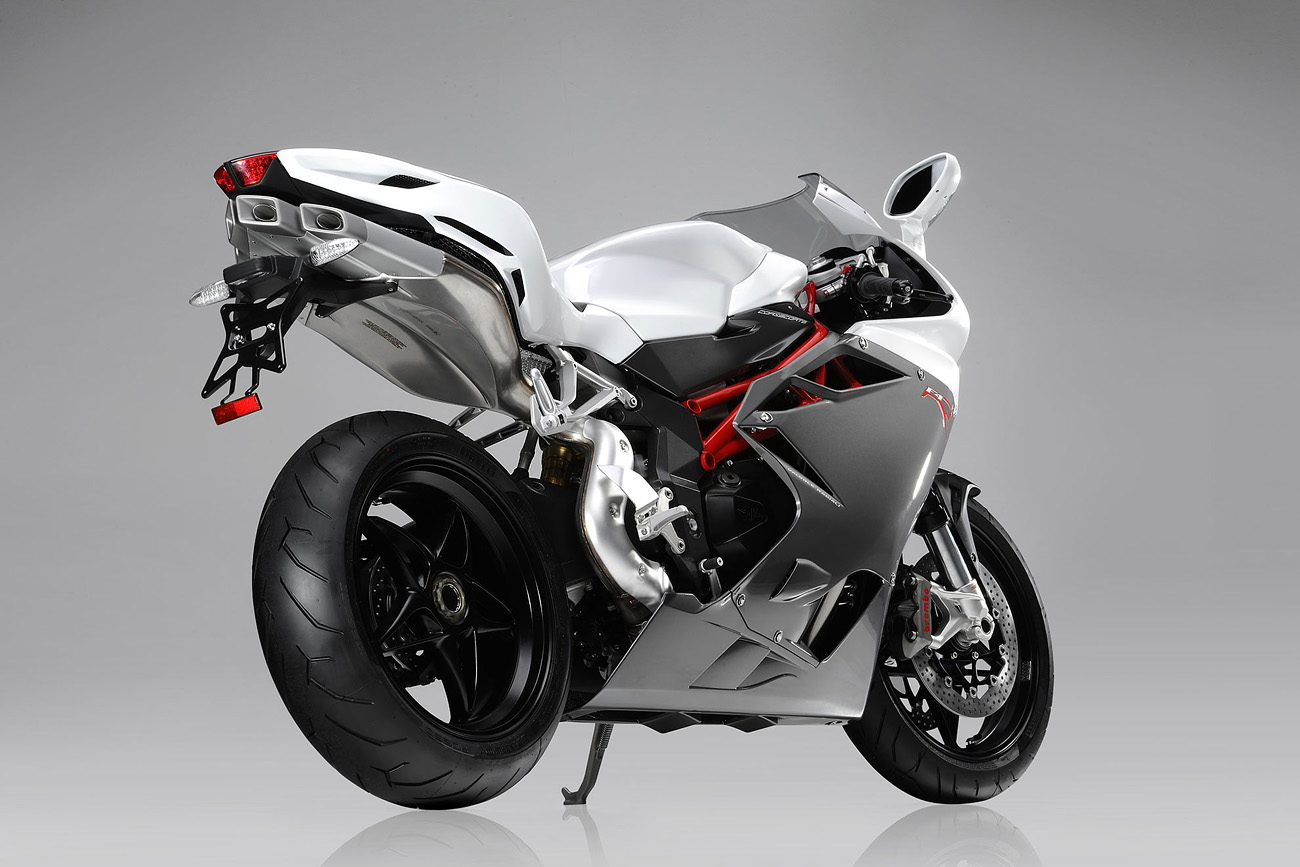 Images source: motorcyclespecs.co.za
2. 2023 BMW S1000 RR: 299 mph
Question – How fast are these bikes going to get? This bike carries a 999 CC 16-valve motor engine with a new intake cam and lighter inlet valves as compared to its predecessor. The BMW S1000 is designed for speed, with a really light frame. The weight of this fastest BMW bike is 4kgs lesser than the previous one and has the updated semi-active suspension pack of the HP4's Dynamic Damping Control. The BMW S1000 RR can go 0-60 in 2.7 seconds. Even at these speeds, the new power curve on the bike allows for turning to be nice and easy. Features like ABS, cruise control etc. show that the bike is street friendly too. It reaches its max power of 206.5 bHP at 13750 RPM.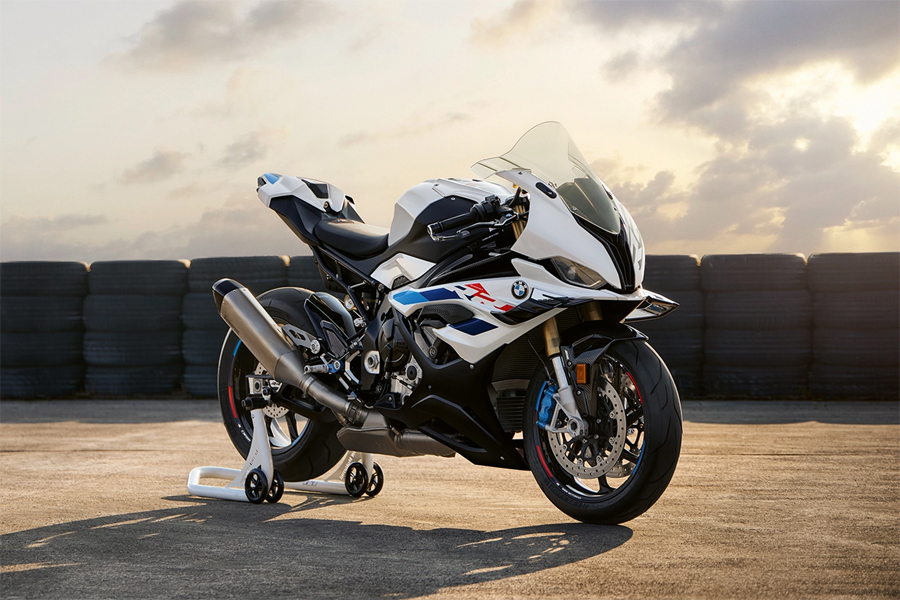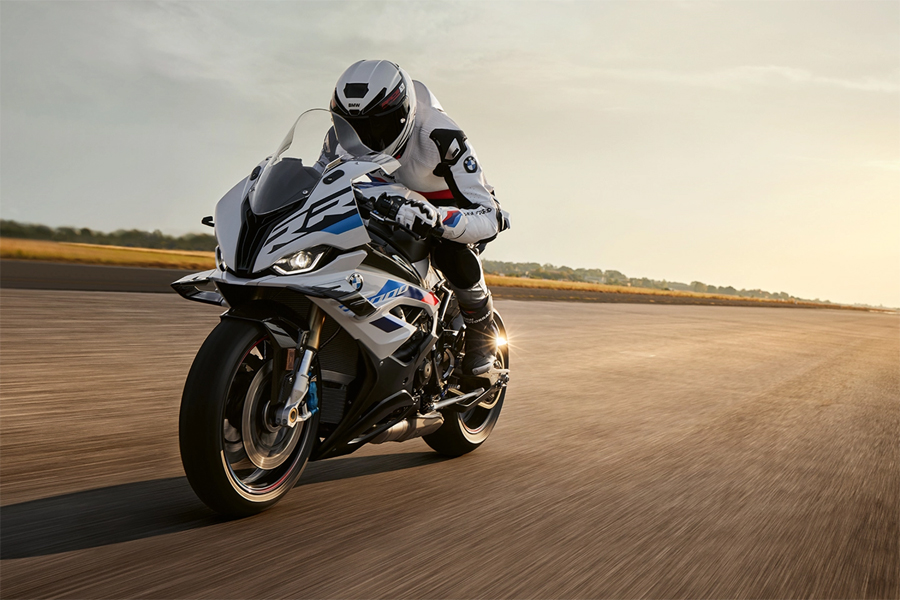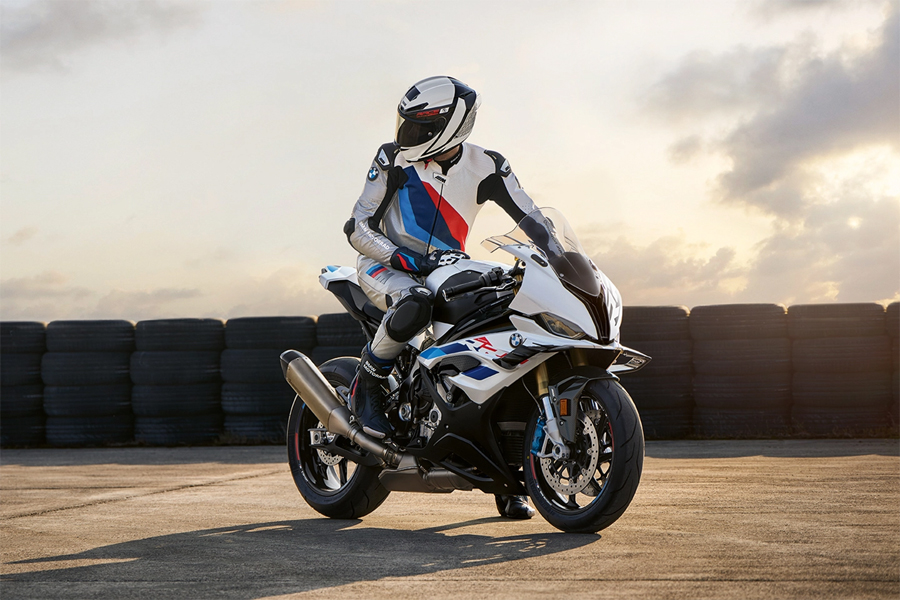 Images source: motorcyclenews.com
1. World's Fastest Bike Dodge Tomahawk: 350 mph
Even cars have a hard time keeping up with such raw speed. This superbike carries within it an 8277CC 10 valve, four stroke engine that is simply a dream. The dodge tomahawk has four wheels and each of them has its own suspension. Also, this is the same engine found in the Dodge Viper, ( 8.3-liter V10 Dodge Viper SRT10). The transmission on this bike is a two-speed manual toe shift and uses the traditional chain and sprocket system. The place that was supposed to house the headlights is actually a throttle intake and the bike also has a cooling system placed behind the intake manifold. The Dodge Tomahawk has no rival to this day, however, due to its four wheels and a few other reasons the bike isn't certified for legal use in the USA. It can clock 0-60 somewhere in between 1.75 – 2.5 seconds and hits its max power of 500 HP at 5600 RPM.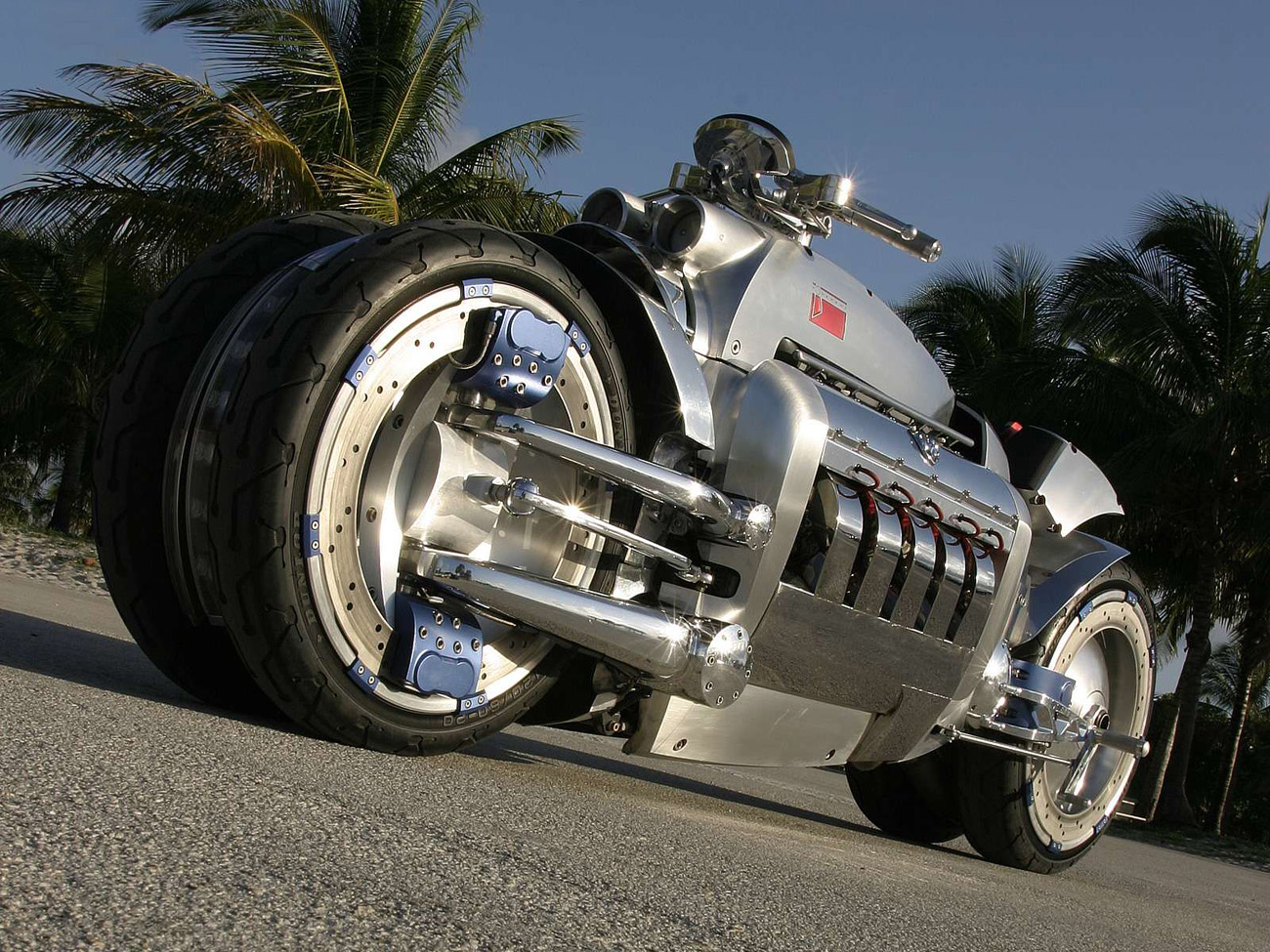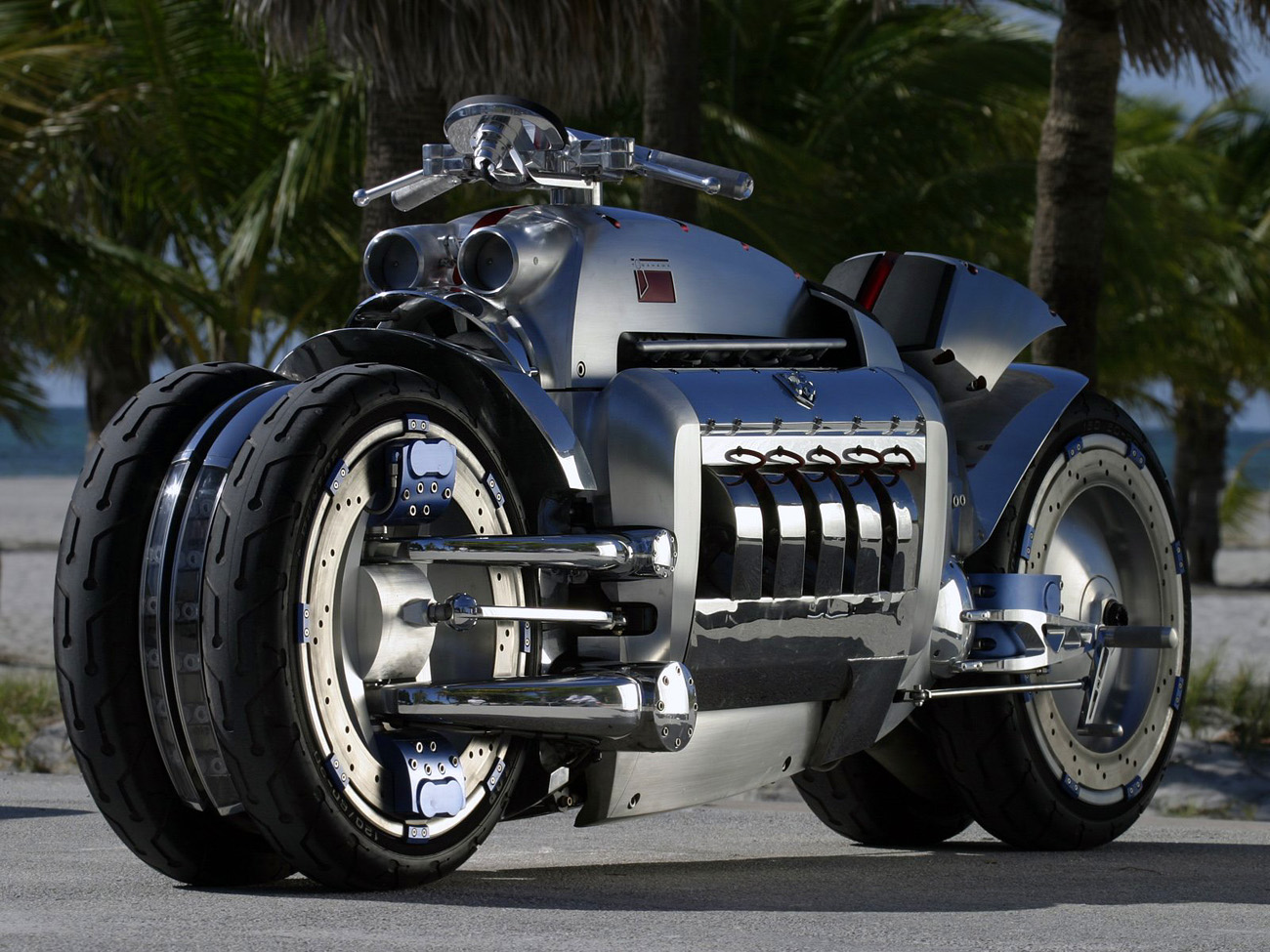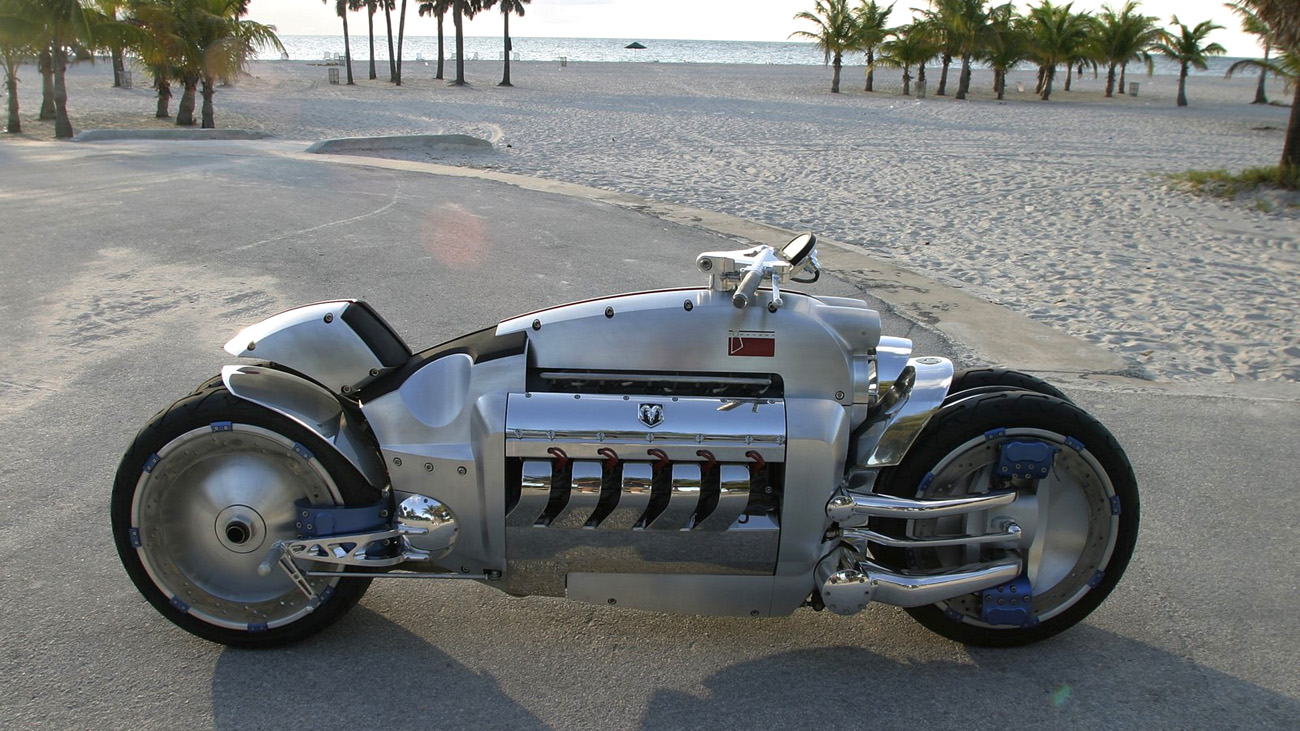 These were the 15 fastest motorcycles ever made. If you're into fast vehicles, be sure to check out Ten Fastest Speed Boats in The World and Top 10 Fastest Trains in the World.