Do you like vintage motorcycles? Check our collection of the best vintage motorcycles – these are 25 perfectly restored bikes, the oldest of them was built in 1910. And all of them are great roads ready motorcycles.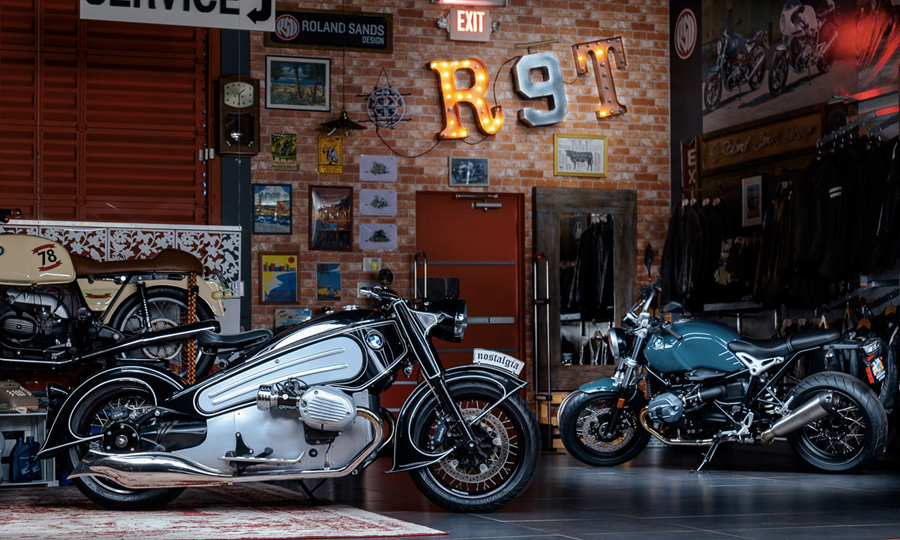 Old is Gold – well, vintage motorcycles are perfect examples to help anybody understand why it is so. There is nothing better than the designs, engines and aura of motorcycles from the yore.
And even today, they have a special space in the hearts of motorcycling enthusiasts. Here are the 25 best vintage motorcycles from across the world:
Vintage Honda Motorcycles
Honda 1958 Benly Motorcycle
This is one of the earliest bikes that made Honda the force that it is today. It was witnessed first by the world in 1958. The bike brings together exemplary design philosophy with a bold tank, big tyres, relaxed seating position and a powerful engine (9.5hp @ 7,500rpm – powerful as per standards back in the day). Riders could enjoy a top speed of 53 mph on this bike.
Source: https://www.charlies-place.com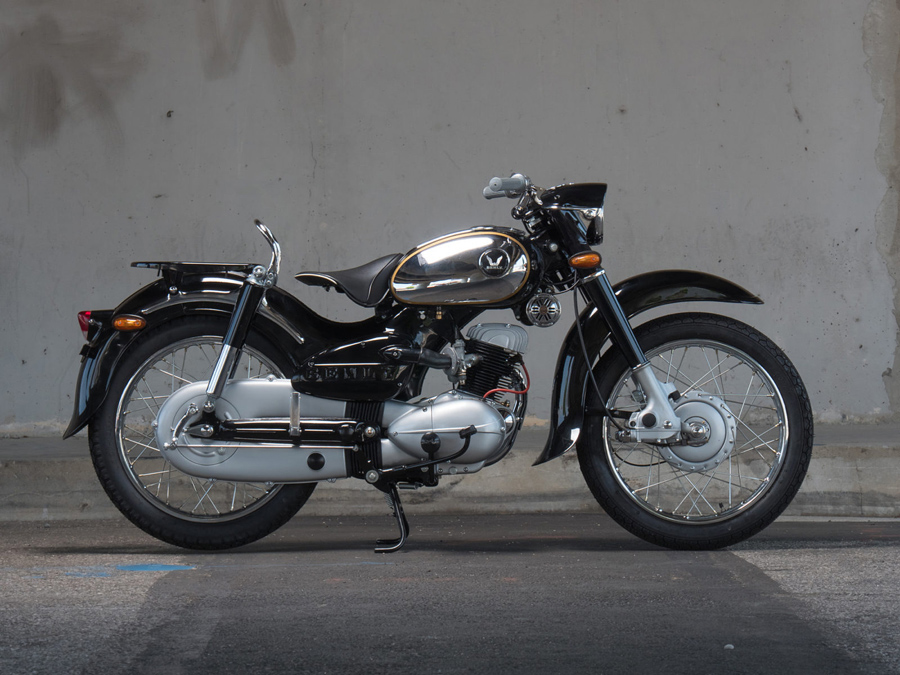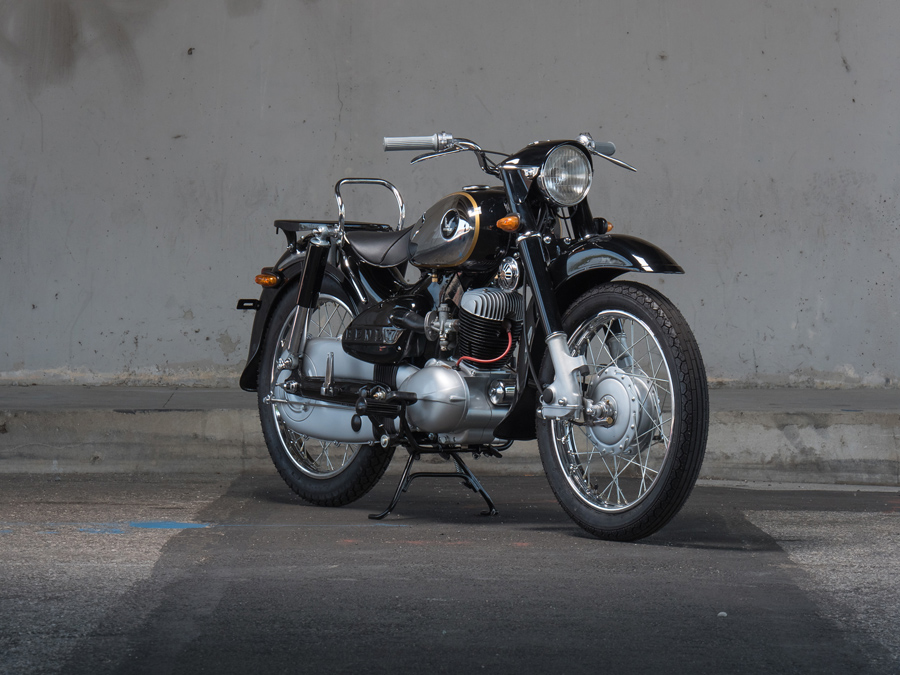 Honda Super Cub Retro Bike 2018
This bike has been around for more than 60 years and Honda's factories have rolled out a whopping 100 million of these. The fact that so many bikes were sold across the globe indicates the sheer popularity of the product. The iconic slogan 'You meet the nicest people on a Honda' also contributed in making the motorcycle very desirable to the youth
Although this legendary two-wheeler has been gradually modernized over time, the 2018 model borrows a lot of cues from the classic one, therefore, looking more like retro motorcycles.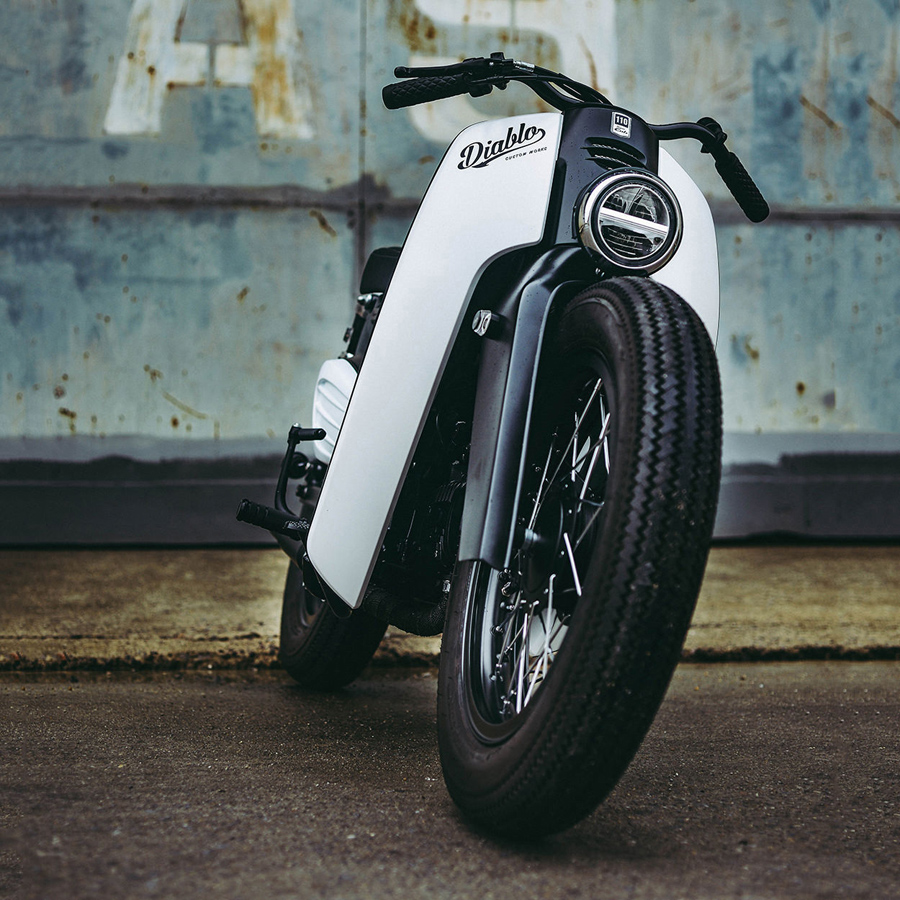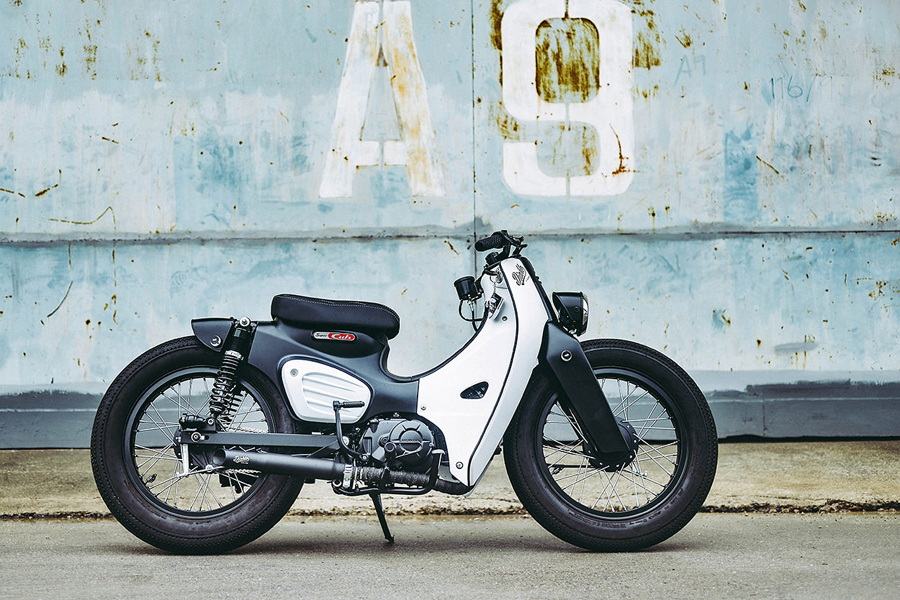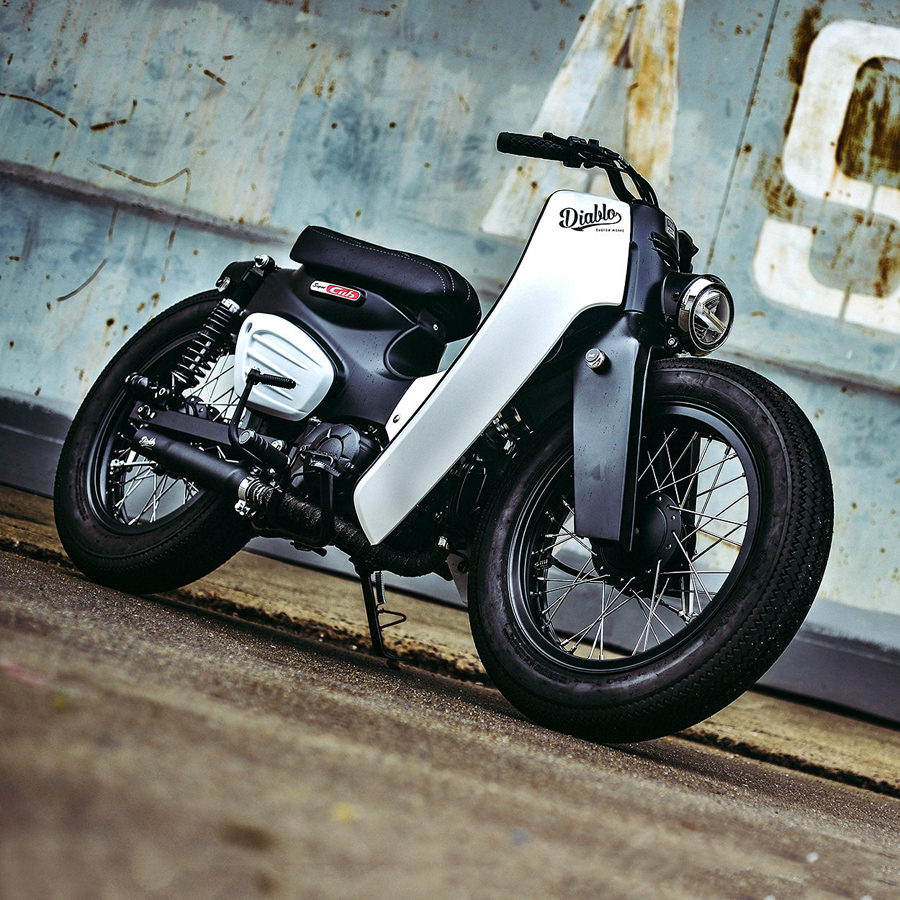 Check more photos
Honda Super Cub 'K-Storm'
Honda is one of the biggest names in the motorcycle manufacturing industry and the company has achieved this feat for many reasons. The Super Cub 'K-Storm' is one one of its most revered products, for its ever-green design can remain in demand forever. The company has collaborated with Storm Aeropart and the partnership has resulted in this fabulous machine.
It preserves the vintage style but at the same time flaunts modern day café-racer architecture. Inarguably, this is one of Honda's best works ever.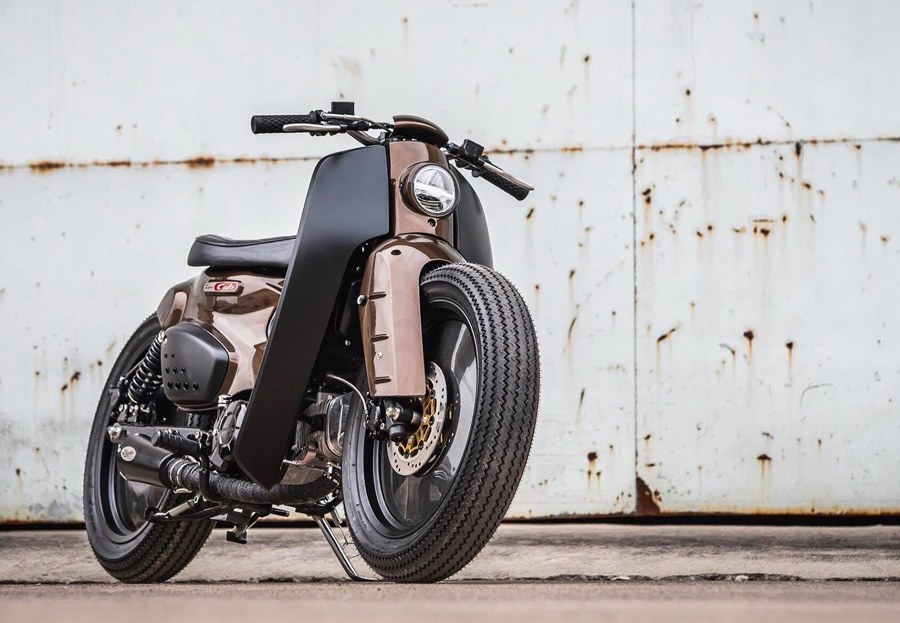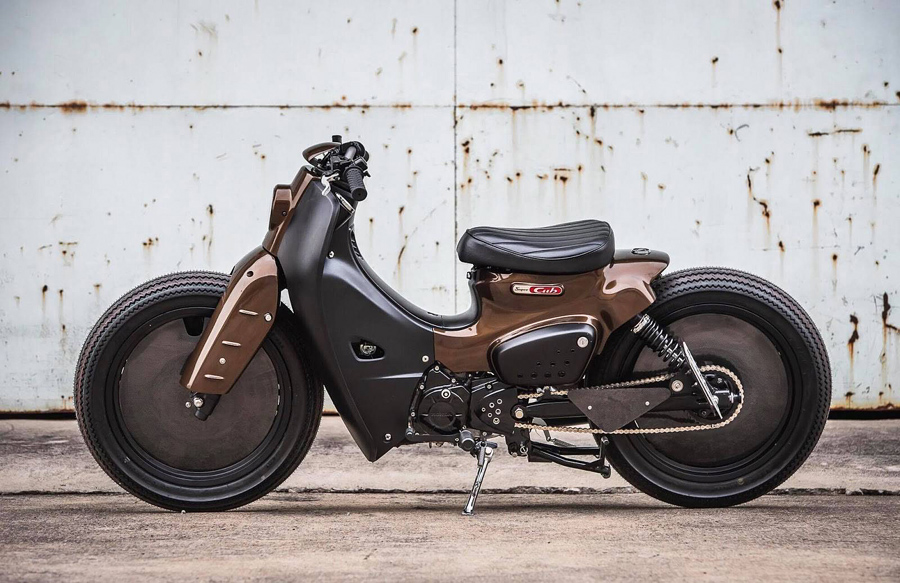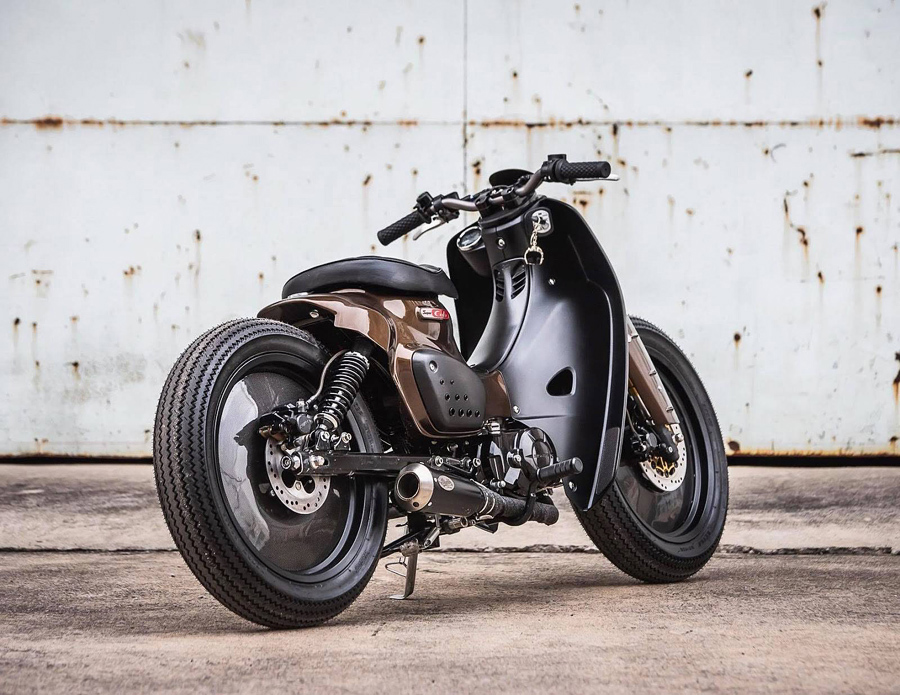 Vintage BMW Motorcycles:
BMW 1956-vintage R50/3 Motorcycle
This masterpiece is a bobber. These bikes don't have the front fender. And Titan Motorcycles, which is based out of Germany, further removed the bells and whistles to bring in good old retro minimalism and simplicity to this bike.
The R50/3 is a symbol of brilliant craftsmanship and the design elements are hard to ignore. Even the engine churned out 70 horses which wasn't bad for a bike in those years. Undoubtedly, this bike set BMW up for a dream run in the two-wheeler market.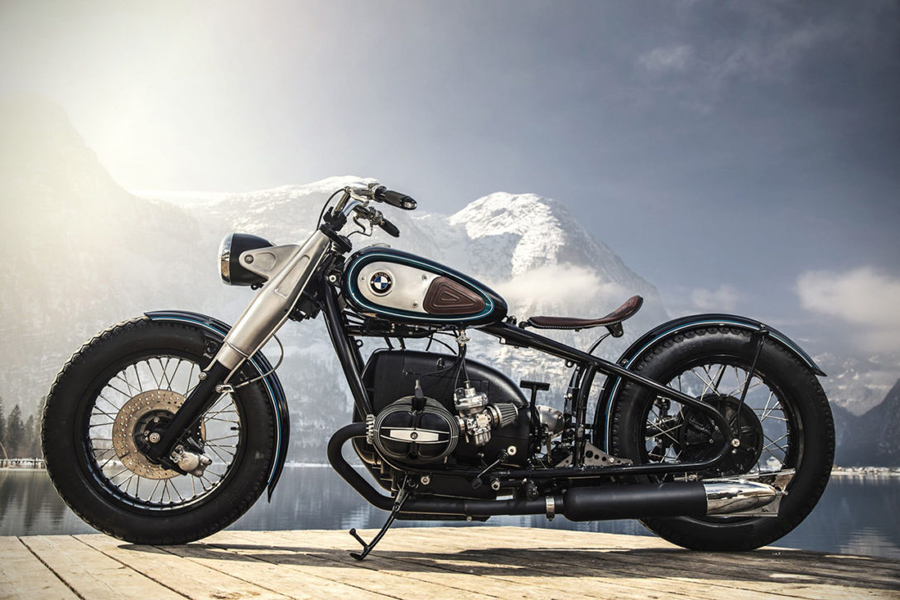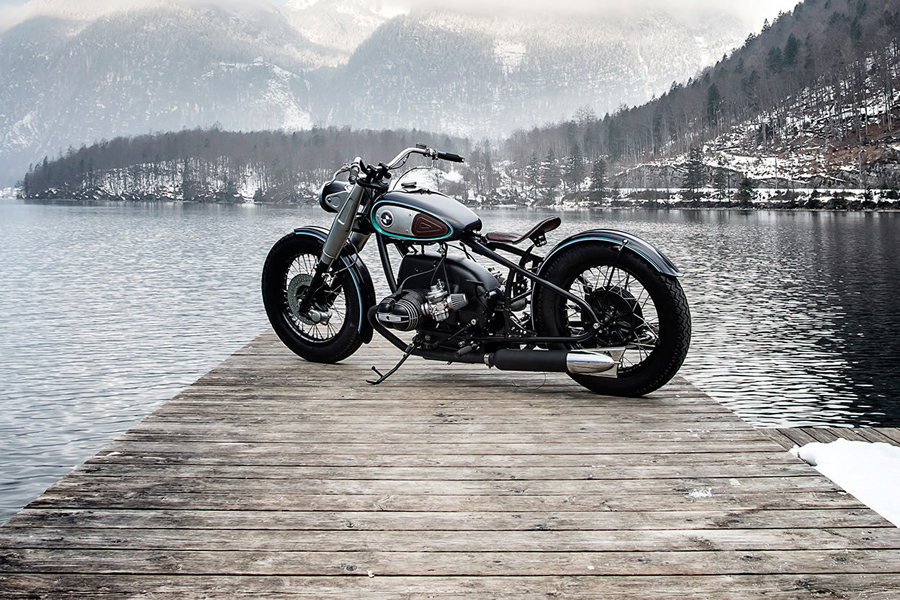 BMW R7 "Nostalgia" Custom Vintage Bike
The design of this motorcycle is out of this world. In fact, the R7 adopted the Art Deco (use of geometrical shapes) approach to craft this beautiful machine. The beast debuted in 1934 and paved the way for more futuristic designs, like R5 and R17.
An interesting trivia about this two-wheeler is that only one model of this motorcycle was ever built.
Source: https://nmoto.com/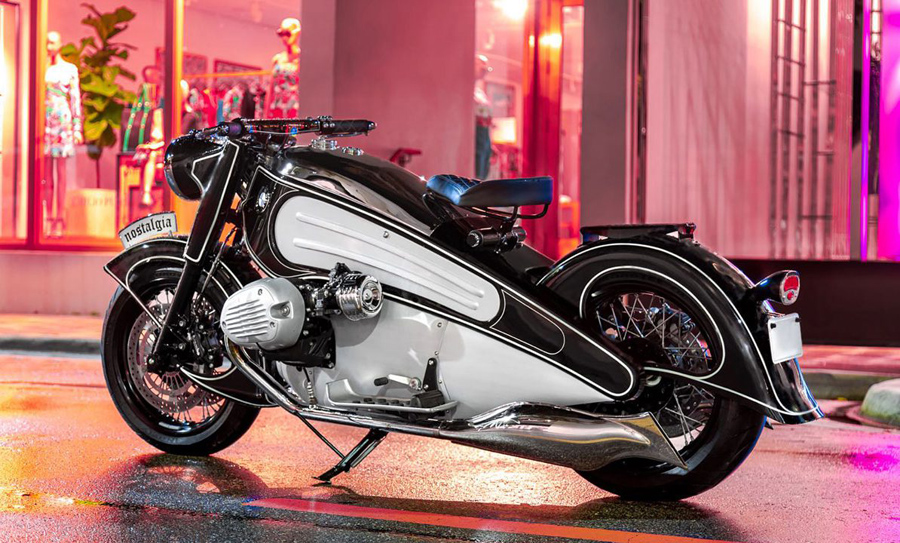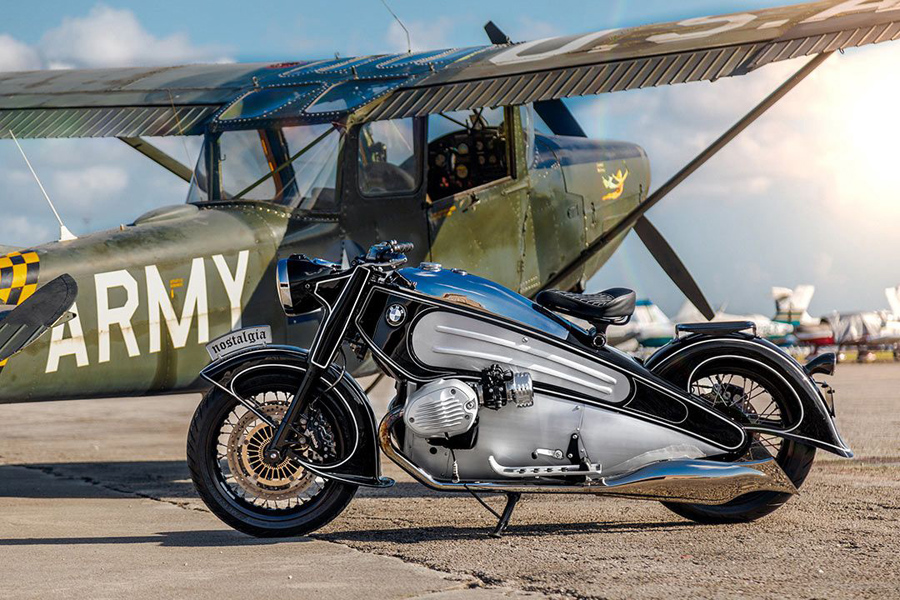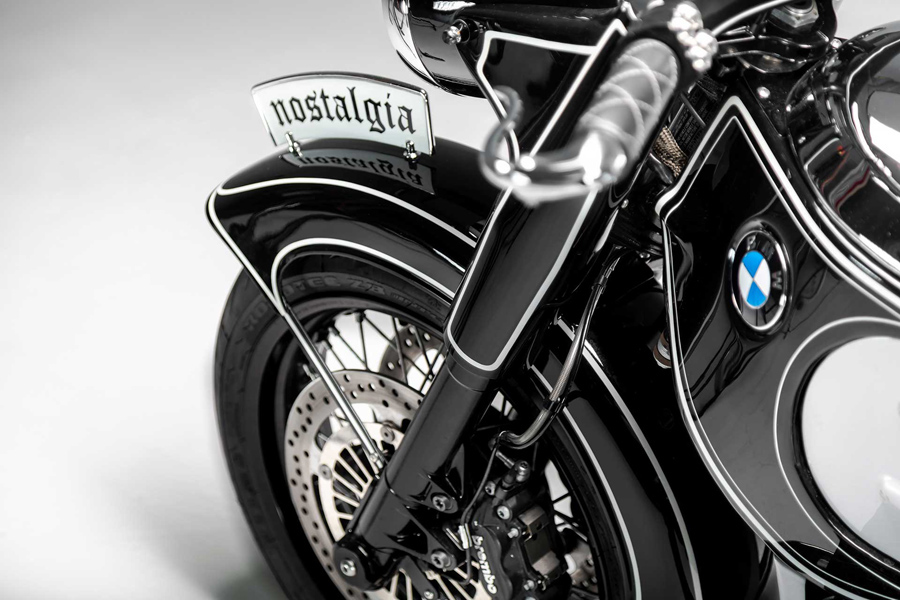 Vintage-Looking BMW R18 Motorcycle
Although Harley and Indian are considered to be the rulers of the cruiser segment market, this offering from BMW can give both companies a run for their money. The concept model attracted a lot of attention for its unique styling and design cues. The engine is a whopping 1.8 litre that will directly contest with Indian's 1901cc V-twins and HDs 1923 cc.
Overall, BMW was determined to manufacture such a vintage BMW motorcycle and to allure motoring audience being a 3rd (and potentially new) entrant in the cruiser segment market.
Source: https://www.bmw-motorrad.com/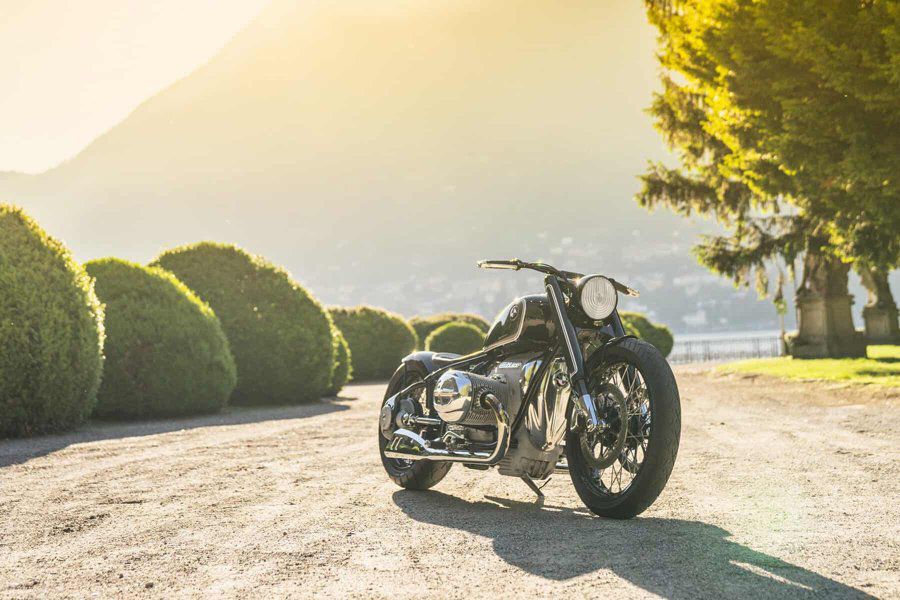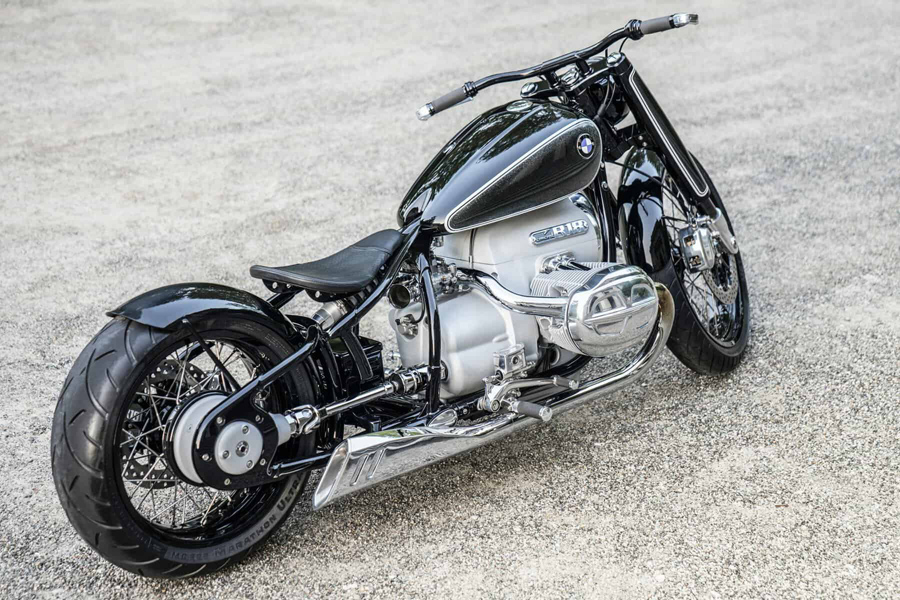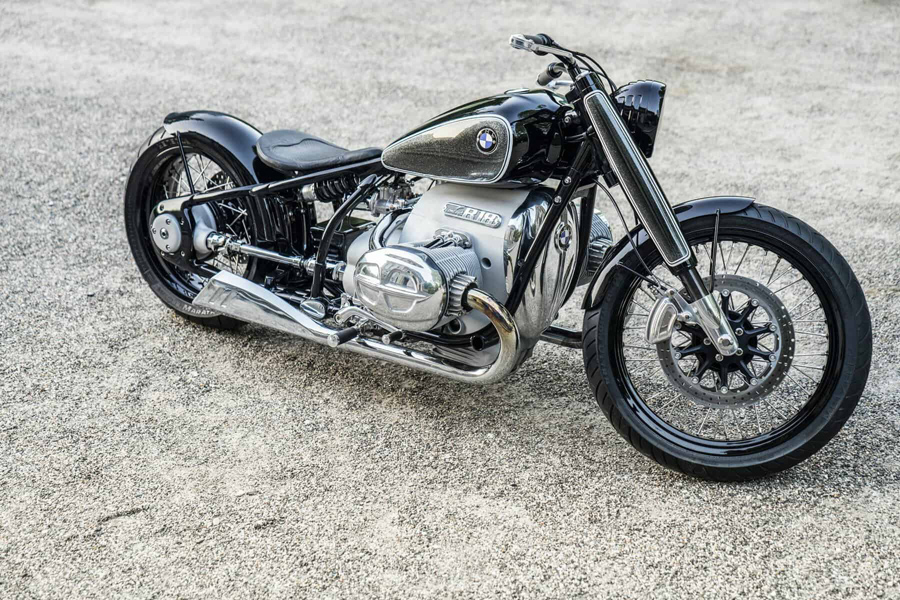 Rusty Factory's 'White Angel' BMW R75 Custom
You can't look at this bike and turn away. You must stare at it to admire the kind of charm it radiates. Manufactured by Malaysia's The Rusty Factory, this is an award-winning masterpiece. The model comes from 1975 and has now been modernized for today's vintage style lovers.
The BMW machine didn't look like this at first, but it is the ideation done by Rusty Factory that has enhanced every aspect of this motorcycle.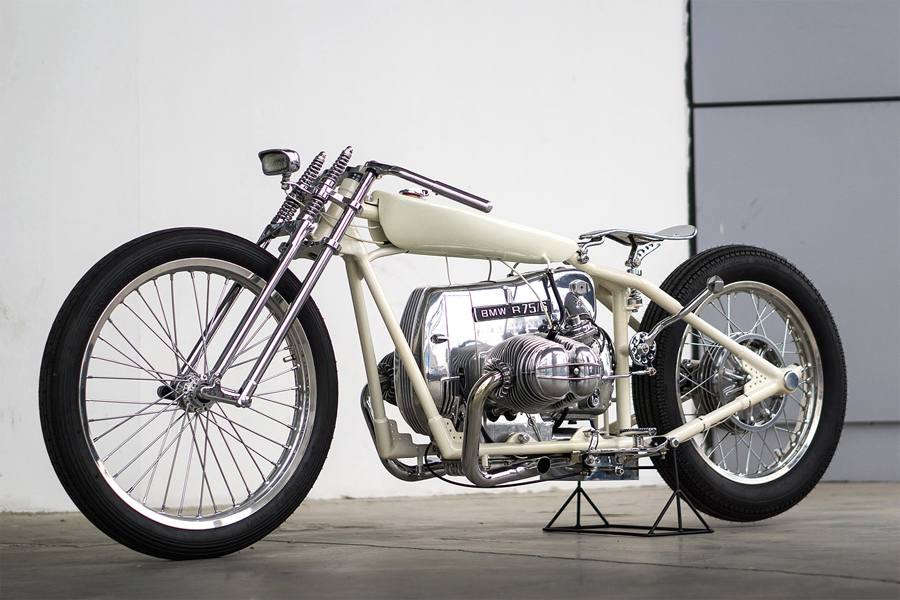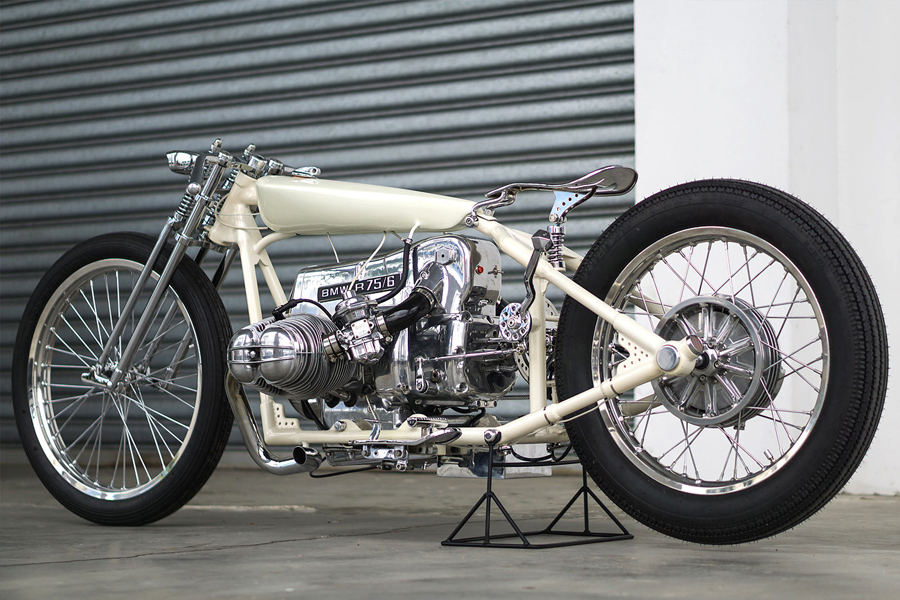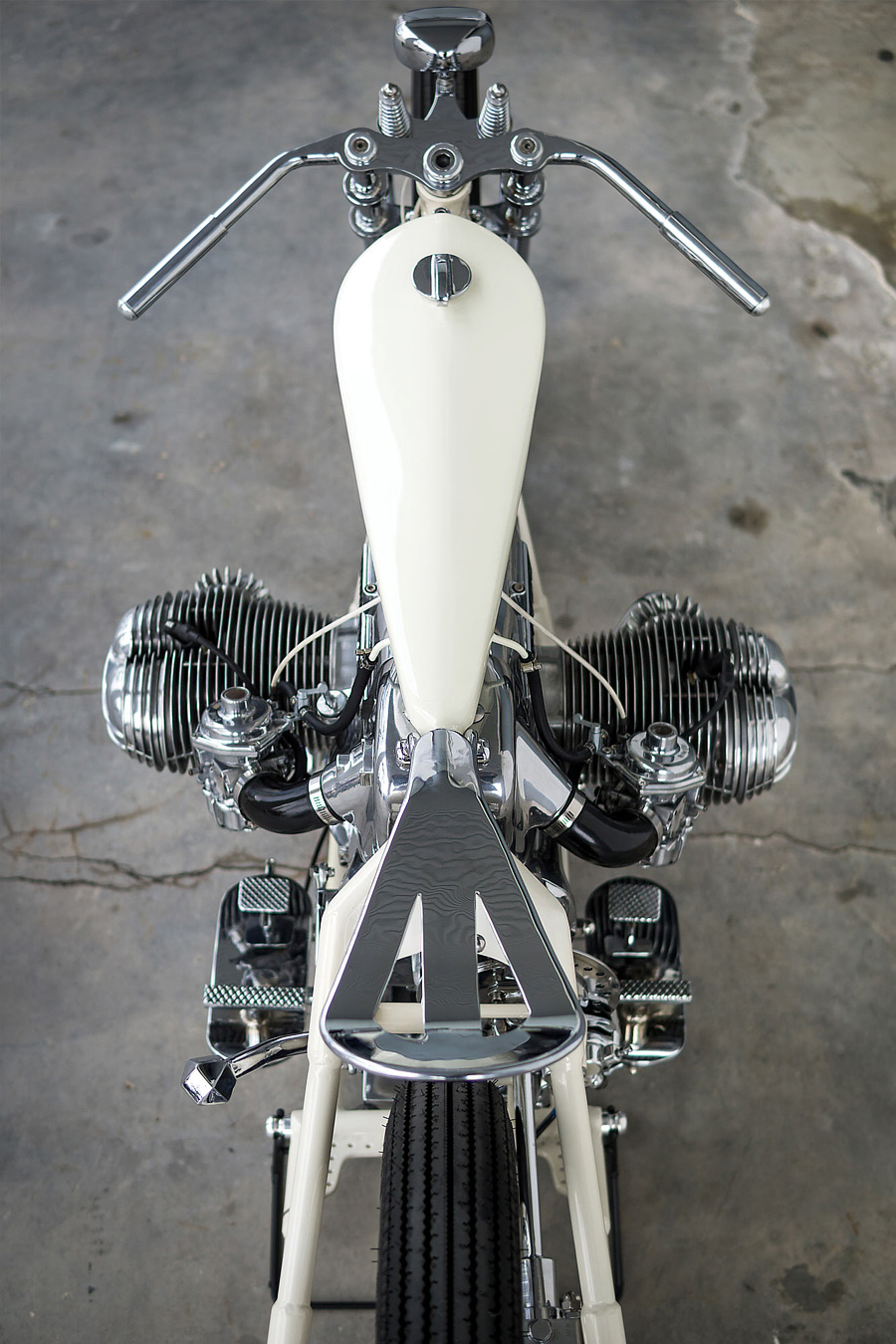 Extraordinary White Phantom Motorbike by Kingston Customs
The White Phantom is a fabulous piece of work by a German workshop, Kingston Customs. Mr. Dirk Oehlerking is the man behind turning the BMW R80RT into the retro looking motorcycle we see today. The boxer engine of 798 cc ensures that the machine rides as good as it looks.
The minimalistic design makes it almost unrecognizable and the maker has left no stone unturned to ensure that this White Phantom motorbike is one of a kind.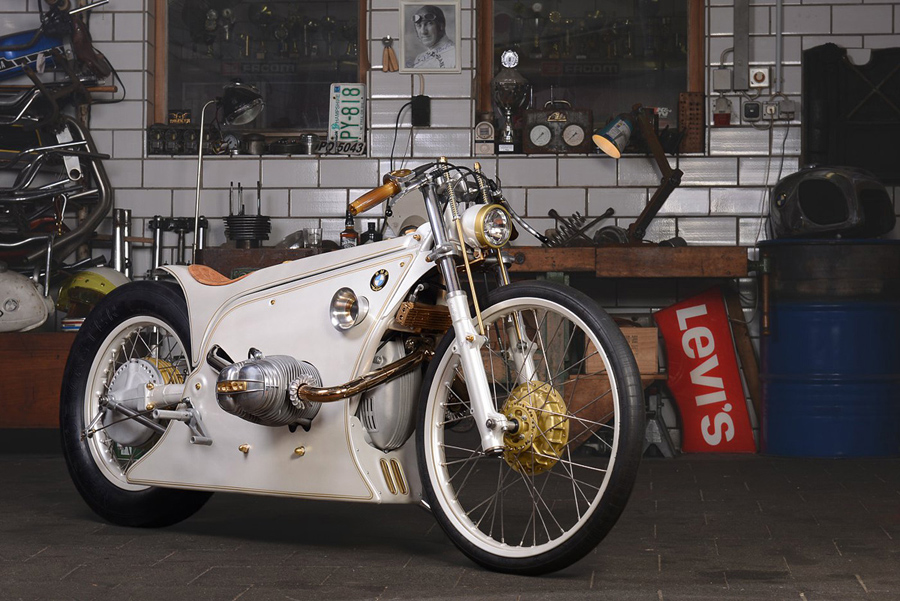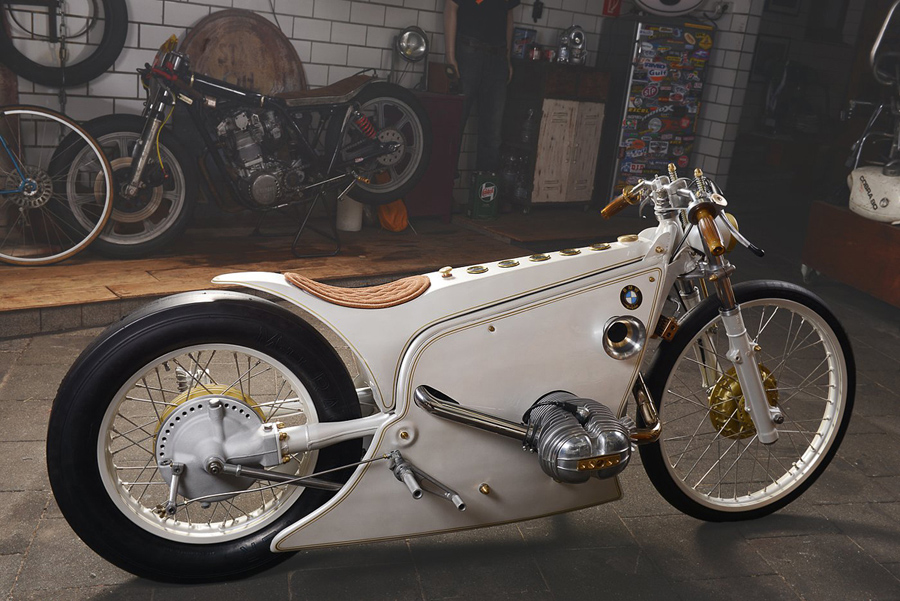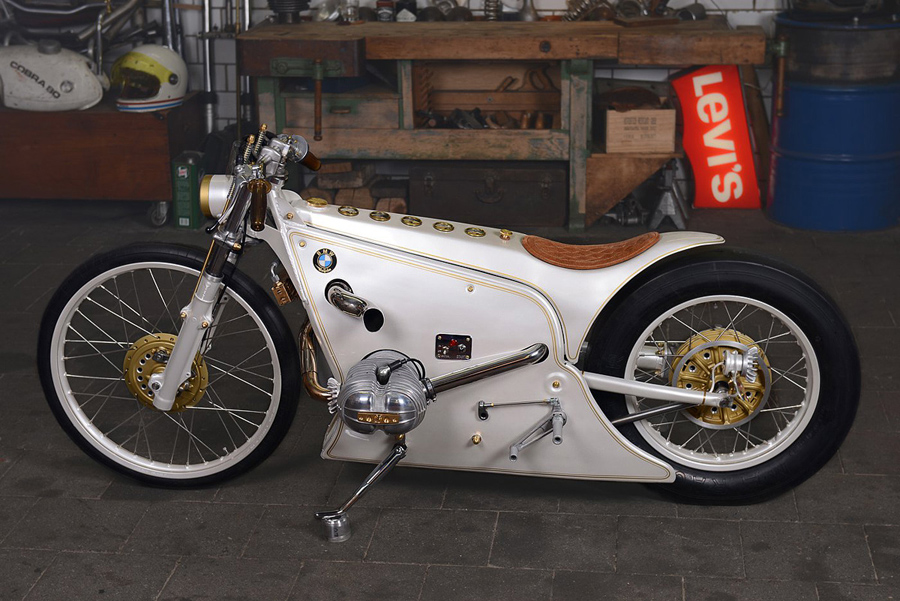 1967 BMW R69S Motorcycle
This model of BMW vintage racers motorcycles is a success story of its own. It was first shown to the world as a 35-horsepower R69 in 1955 and was subsequently replaced by the thoroughly improved R69S in 1960.
The idea behind this motorcycle wasn't raw speed but good handling and longevity – super smooth. Even the engine underwent revisions, leading to improved performance. The admirable specs of the bike:
594 cc Air-cooled 4 stroke
OHV
Boxer twin made
42 Horses at 7000 rotations per minute
Top speed of more than 110 miles per hour
More than 11000 units were made in Munich, which were bought by motorbike fanatics across the globe pretty rapidly.
Source: https://www.bmw-motorrad.com/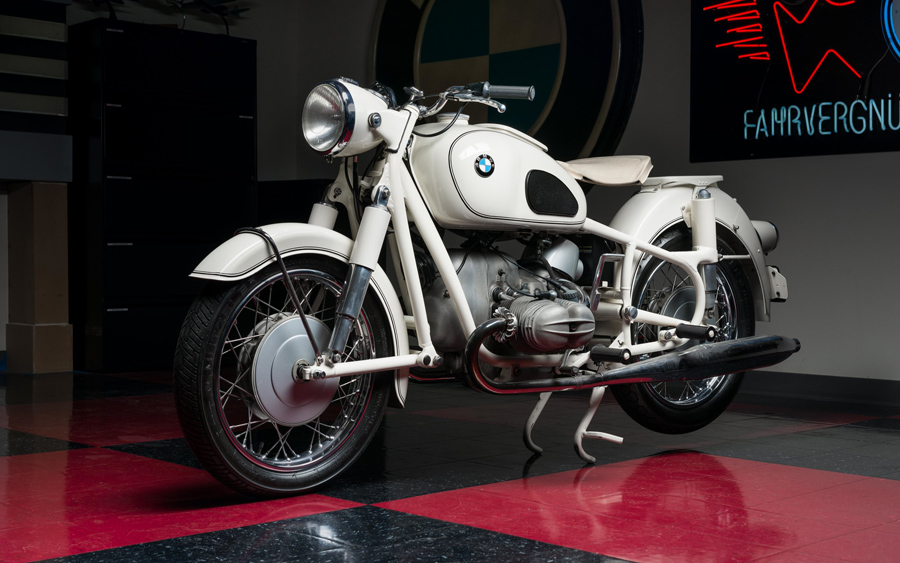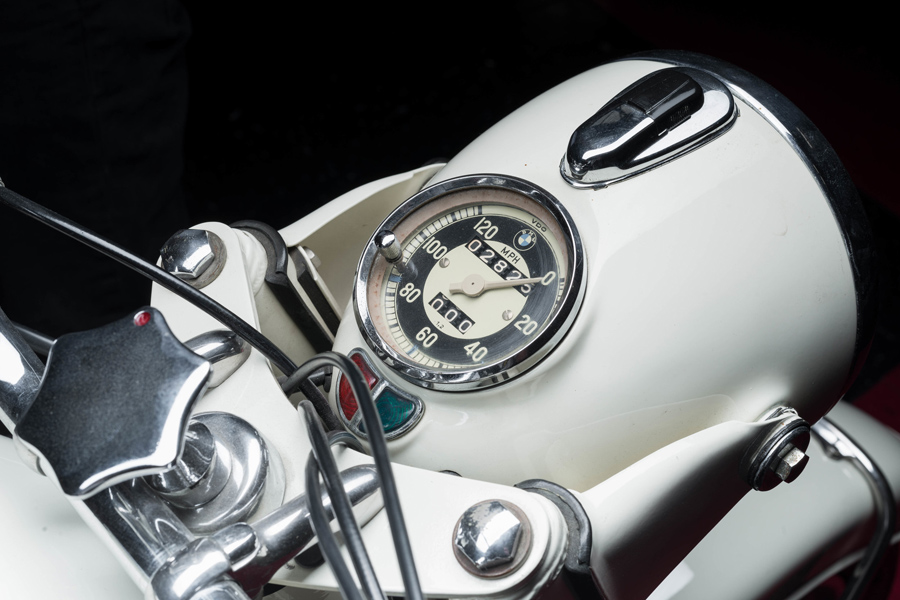 1926 BMW 500Cc R47 Old Vintage Motorcycle
This BMW is a proof of the legacy of BMW as a brand. This product from the German automobile manufacturer comprises a leaf-sprung trailing-link front fork and a duplex loop frame that helped the vehicle achieve a top speed of 70 mph back then in 1926!
Although the production of this glorious machine lasted for only 2 years, it is craved even today. Also, the aura of such high compression and high-powered sports bikes never faded away since then.
Source: https://www.bmw-motorrad.com/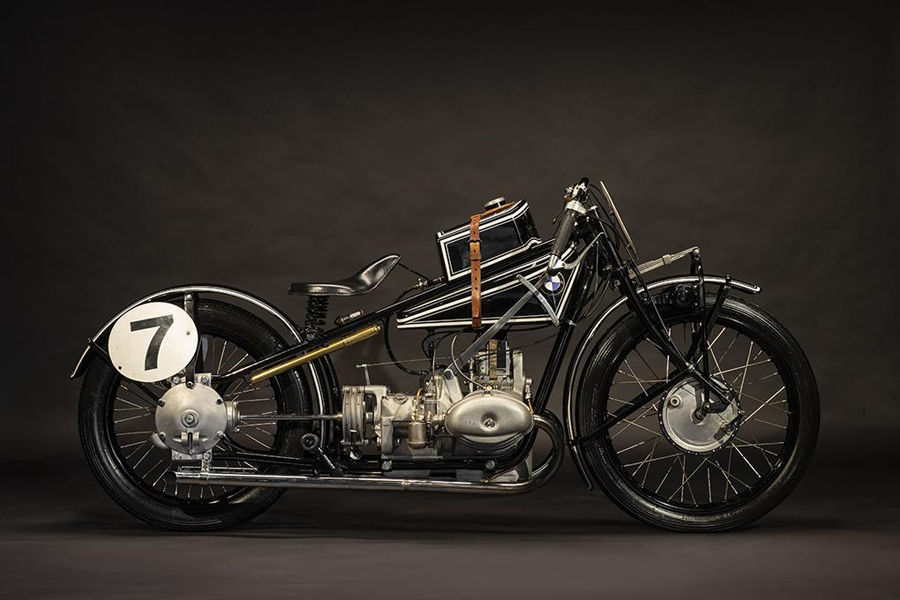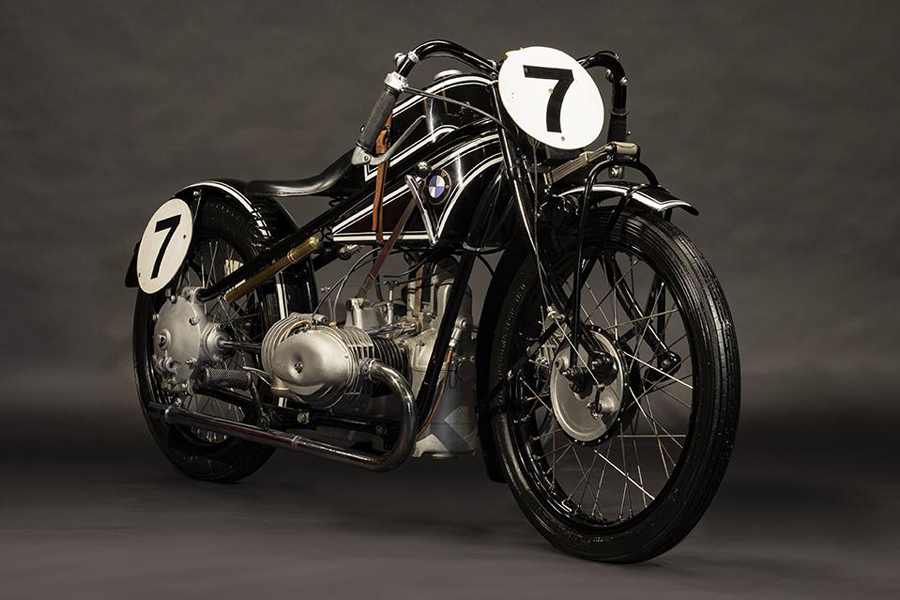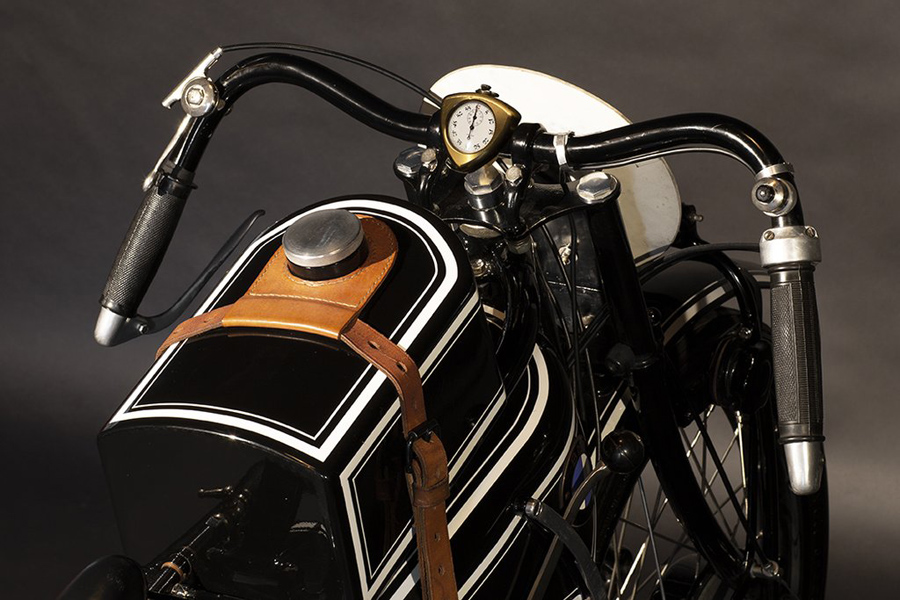 1950 BMW 250cc R25 Retro Motorcycle
Another symbol of fine engineering is the R25 by BMW. This bike looks minimalistic, almost naked and yet so attractive. If you were to ride this beauty, you'd almost feel sitting in between two thick bike tyres with a 250cc engine between your legs. The imaginable thrill can induce goosebumps.
Also, this was their first post-war model. Although it retained some identical elements from the pre-war R23, this engine produced a couple of more horses. Overall, the bike was considered to be a very rider-friendly vehicle and was very popular back then.
Source: https://www.bmw-motorrad.com/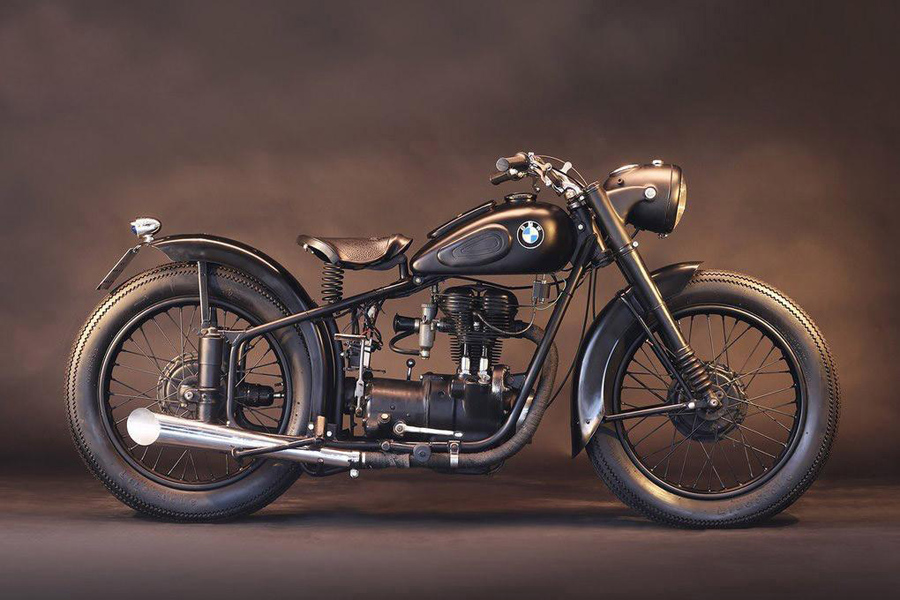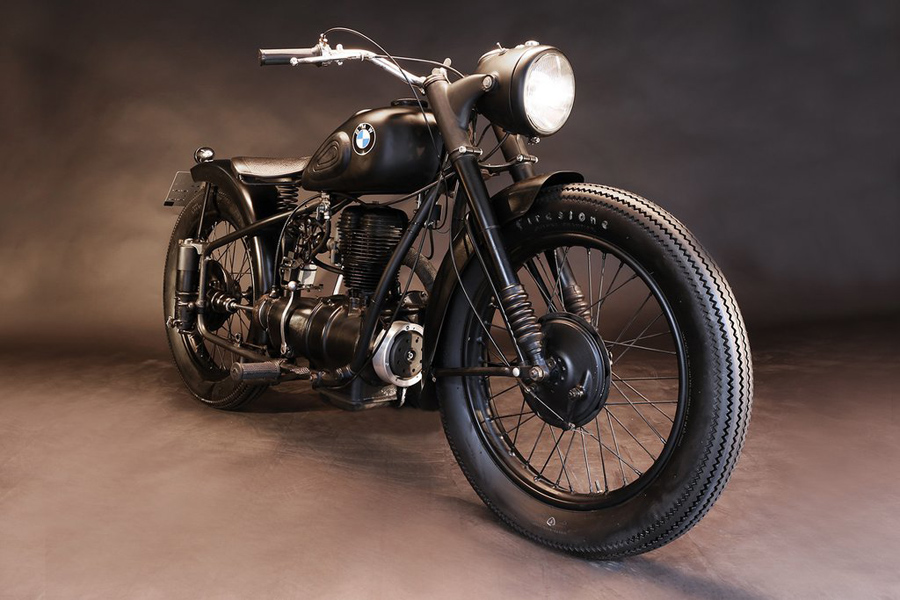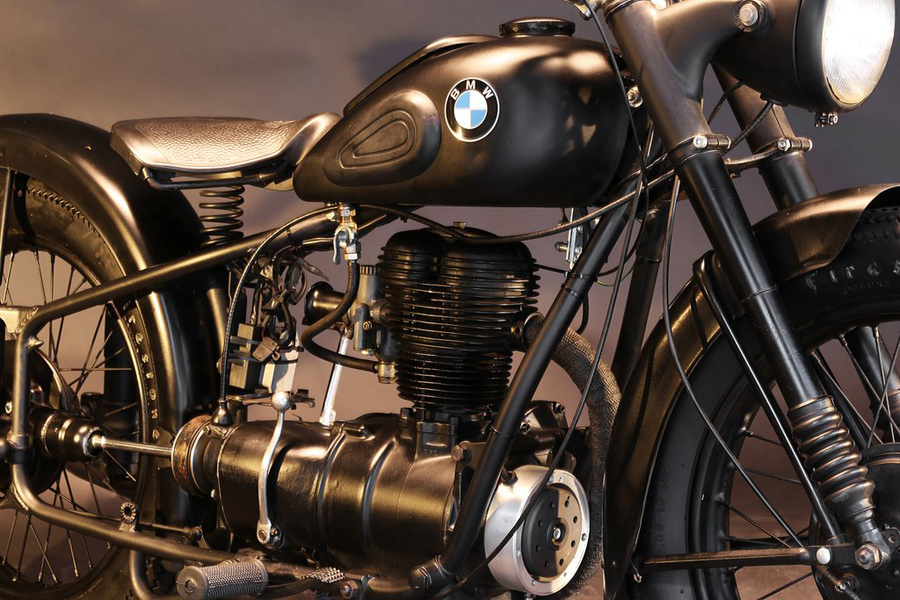 The Aero BMW R100 RS Vintage Motorcycle
This version of the bike is customized by Motorretro. The company is founded by GeorgioRimi and Vaughn Ryan in Sydney, Australia. It took 4 years for these two master craftsmen to build what the world knows today as the Aero BMW R100 RS Vintage Motorcycle.
The bike design was inspired by the Grand Prix cars before WW2. The BMW R100 RS was chosen primarily because of 2 reasons:
It was purely German
It consisted of factory fitted full fairing
Everything, right from the wheel, fairing, wheels to the seat, wiring and headlamps was changed. And we must admit, what a piece of work!
Source: https://www.bmw-motorrad.com/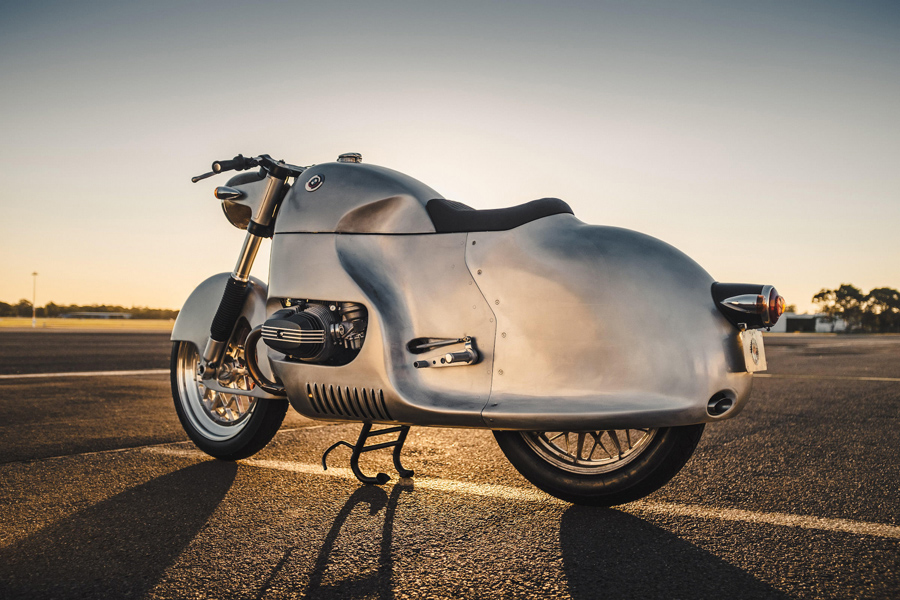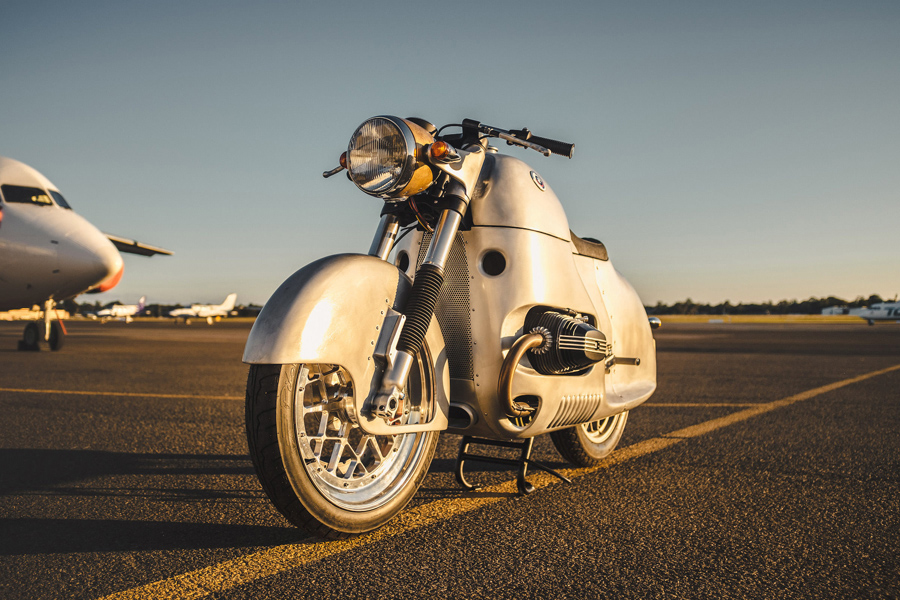 Vintage Kawasaki Motorcycles:
1980 Kawasaki KZ250 Retro Motorcycle
Kawasaki bikes are world renowned and Edi Buffon is the man to praise for the work he has done on KZ250. Edi wasn't really planning on owning this machine; instead, he had got a good bargain on a pair of Honda CB900s. When he arrived at the owner to collect them, his eyes spotted this Kawasaki. It was lying in the weeds in a very bad condition
But he identified potential and brought it instead. It had run less than 17,000 miles and Edi did everything to find out why the bike wasn't running. Finally, a faulty CDI was identified as the reason.
After all his hard work on the two-wheeler, this vintage Kawasaki motorcycle became a prized possession for the passionate collector.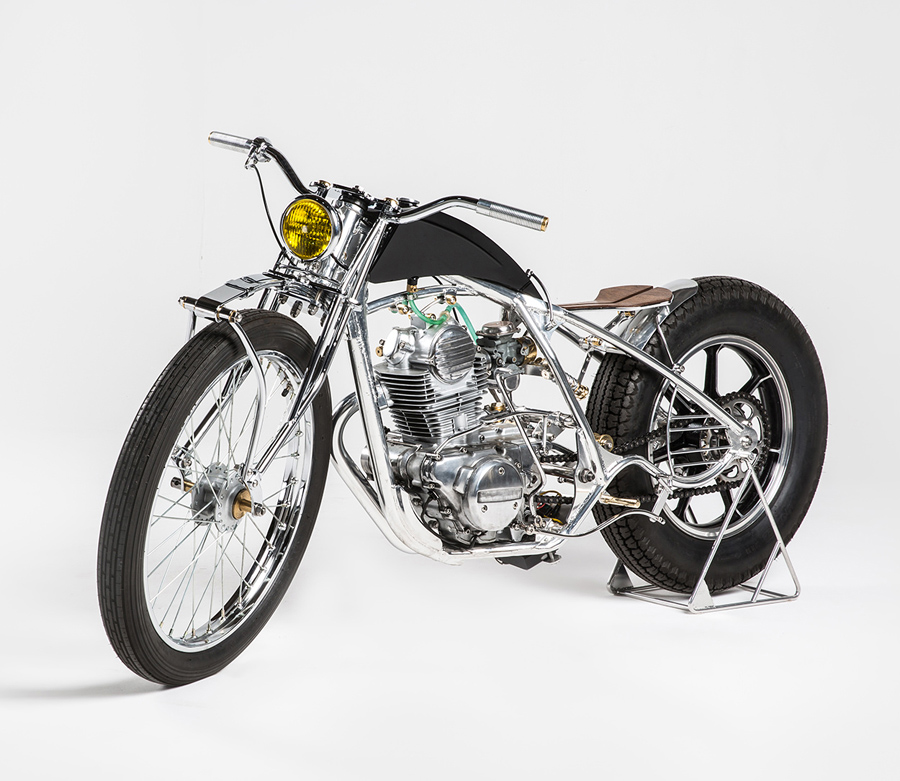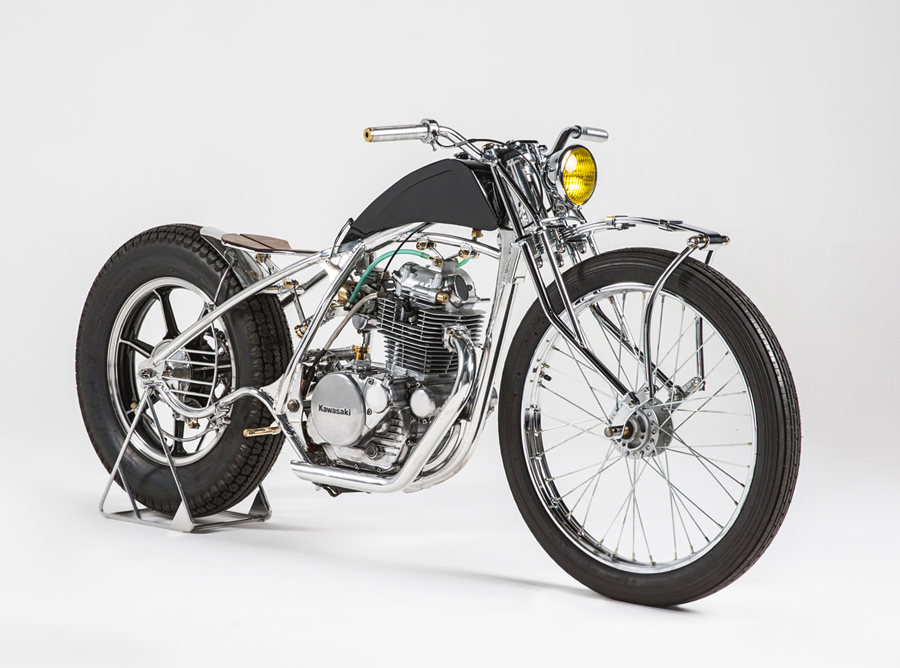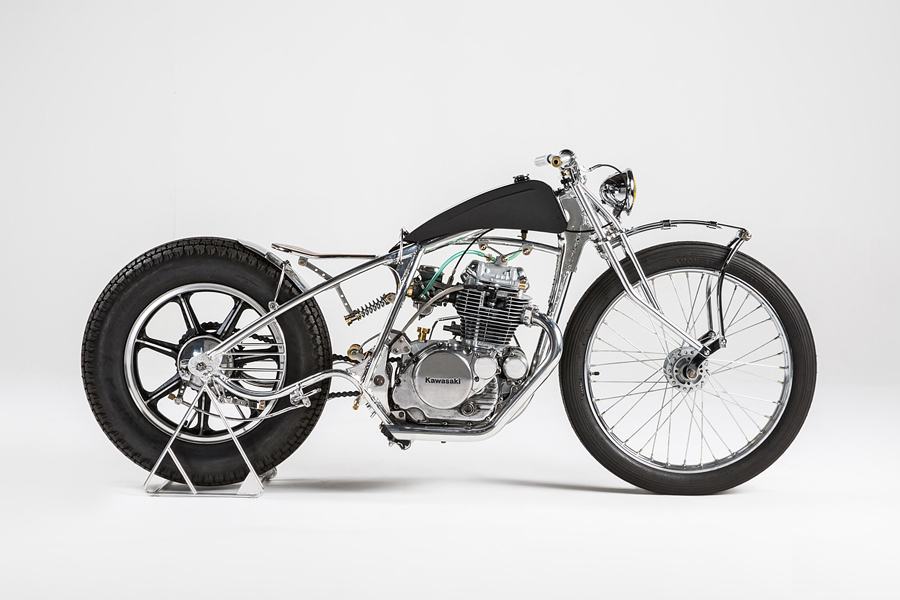 Vintage Harley Davidson Motorcycles:
'Precious Metal' '47 Boardtracker Harley Davidson
The world must see more men like AndikaPratama for they live for innovation and expression. Otherwise, the world is getting settled for less and the generations to come might miss out on a lot of talent. The Boardtrackervintage Harley Davidson motorcycle is simply a symbol of love for automobile customization.
The heart of the bike is a piece from '47 Harley that lends it a retro look. The generous use of chrome and rubber elements has added to the overall elegance of the vehicle thereby making it more desirable.
Even the sound of the exhaust is very intriguing and satisfying to the ears as if it were to be the roar of a lion.
Source: https://www.facebook.com/kromworks/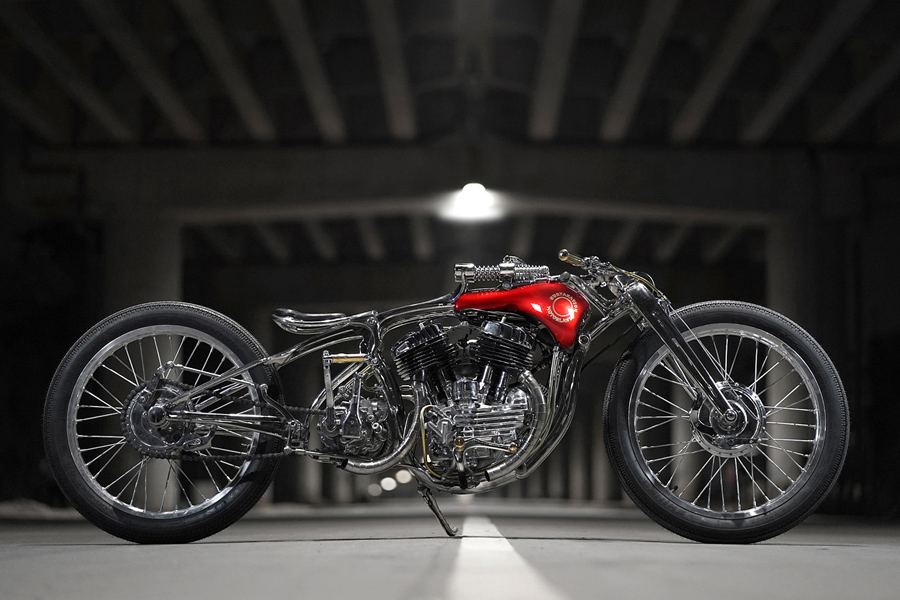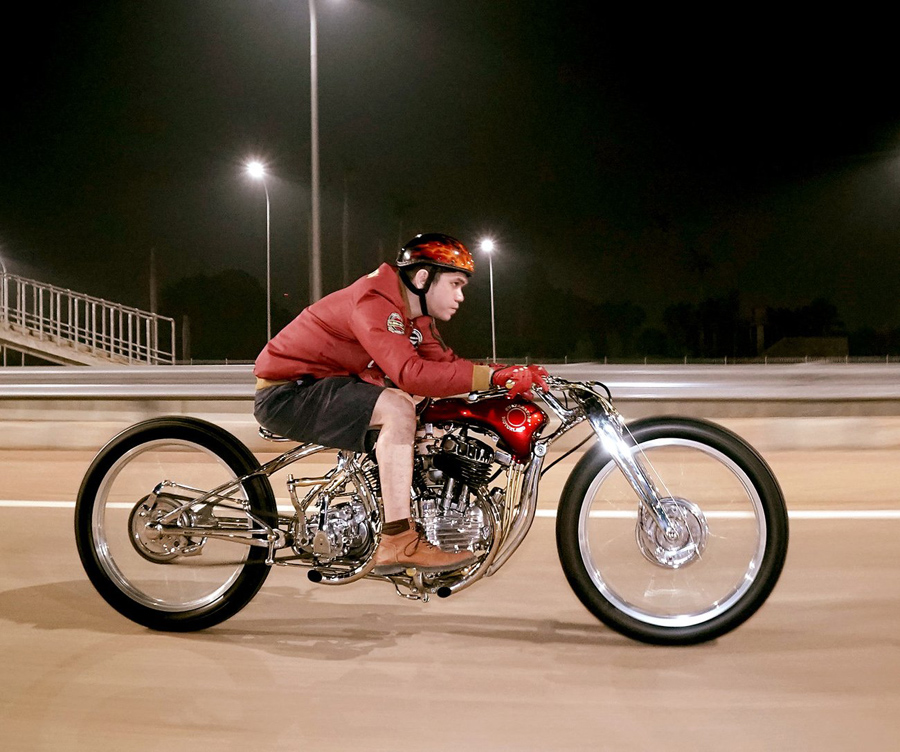 1923 Harley Davidson Board Track Racer
The US markets of the 1910s and 1926s had a very popular motorsport that was conducted on oval or circular racecourse. And some products are manufactured out of market needs.
Harley Davidson identified this need and made this 1200cc machine to spend most of its time on race tracks. Interestingly, the bike did not have any breaks nor suspension and the concept of mufflers was yet to be seen by the world back then.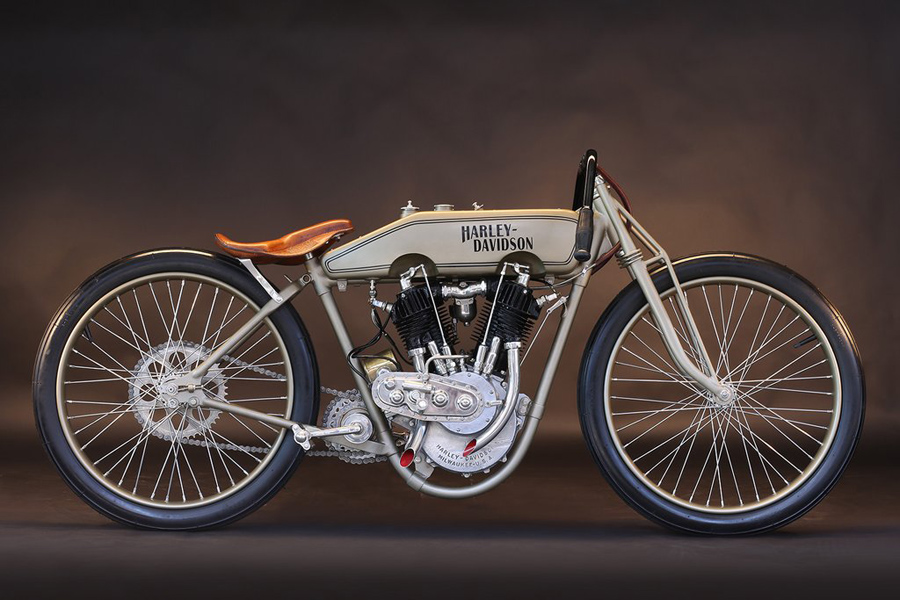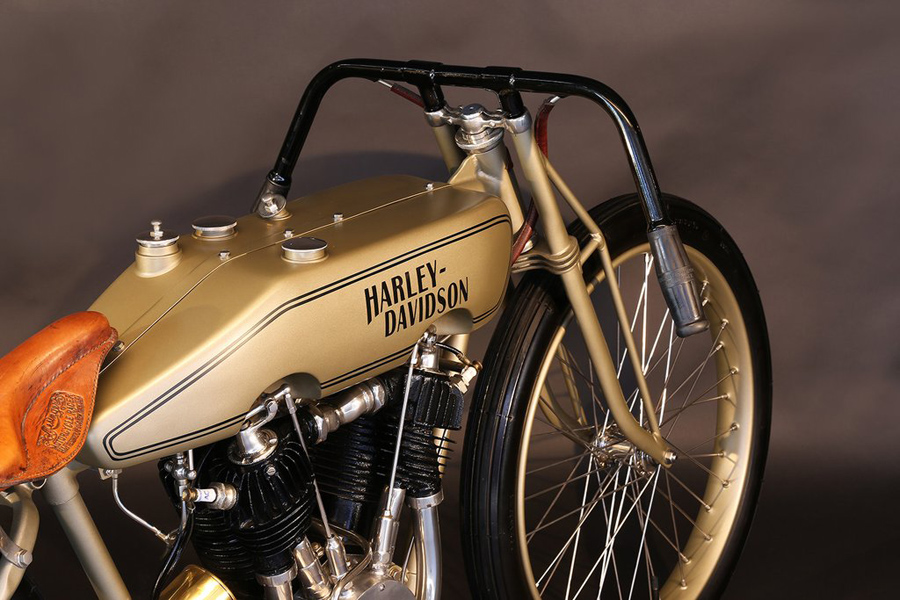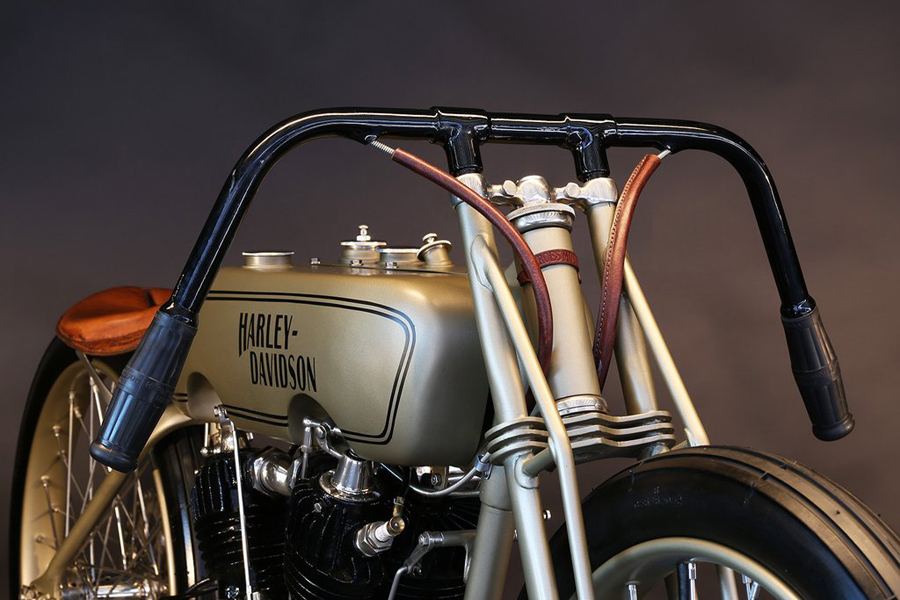 1918 Harley Davidson Old Vintage Motorcycle
Did you know – there used to be a Harley Davidson way back in 1918. And it wasn't just a regular bike. It was powered by a huge 998 cc engine and was even used for deployment in northern France during World War 1.
Later a man named Christophe de Goulaine found one of these bikes in a barn in France and bought it to pursue the process of its restoration.
An operation Twin Links were created to honour the role of US in helping France during the WW1 and this was done by De Goulaine and his mechanic Pierre Lauvergeat.
Source: https://renaissance-motorcycle.com/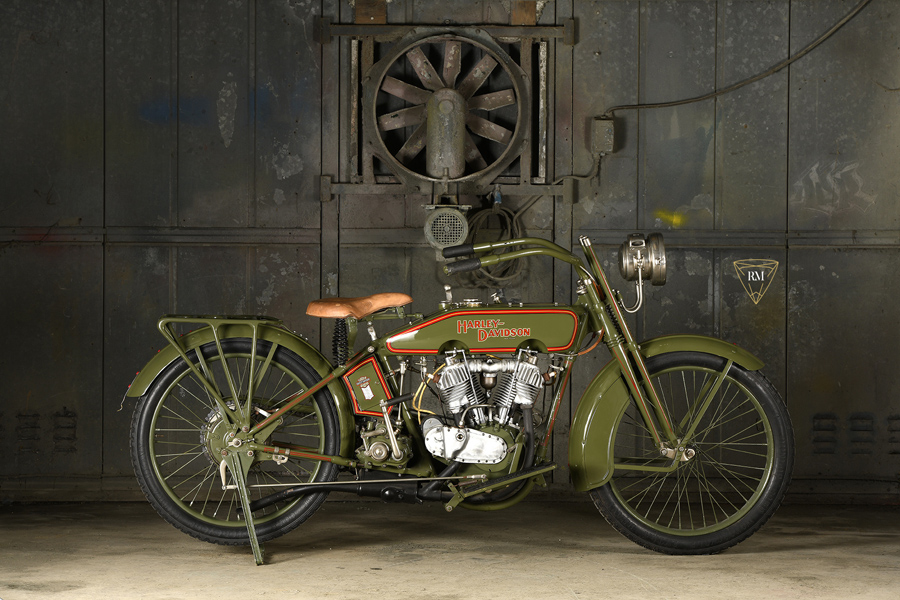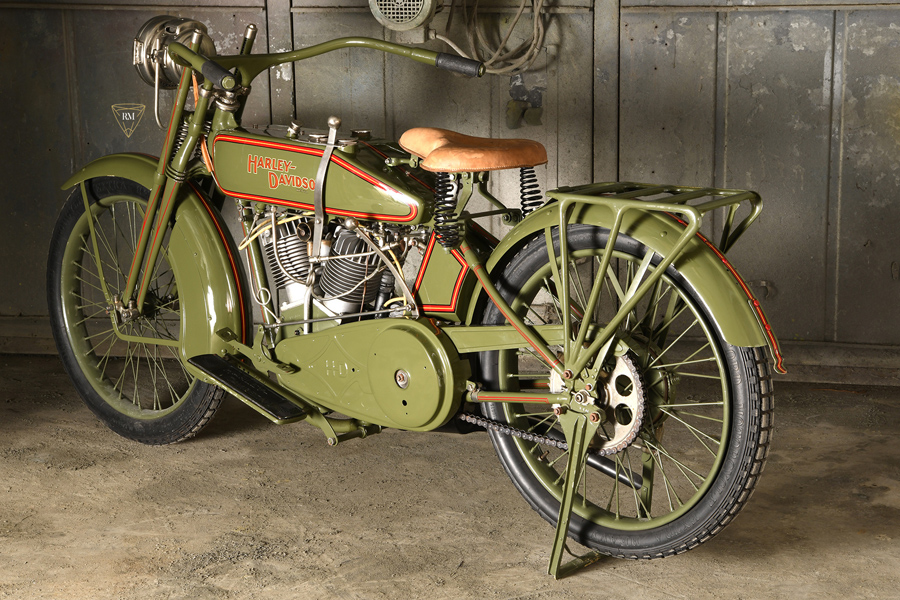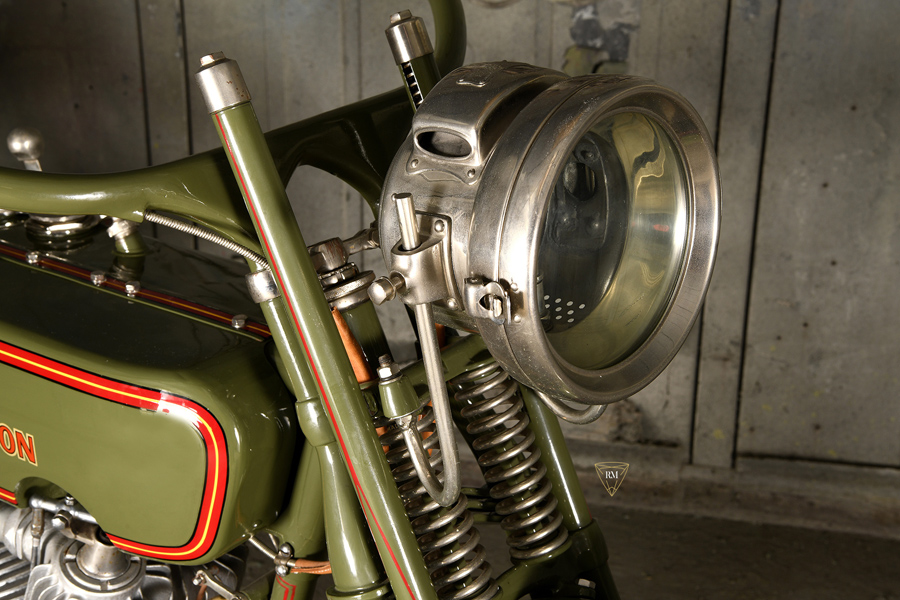 Vintage Indian Motorcycles:
1940 Indian Chief Vintage Motorcycle
Apart from Harley Davidson, there is another bike manufacturer whose legacy dates to 1901. It is none other than Indian Motorcycles.
1940 Indian Chief is one of the best vintage motorcycles the world has ever seen. Its design was way ahead of its time and can compete against the design of 21st century bikes.
This motorcycle is so desirable that a restored 1940 Indian Chief was recently auctioned for almost £28,000!
Also, in another part of the world, Bob Stark of Starklite Motorcycles restored another Indian Chief. This bike has never lost its charm.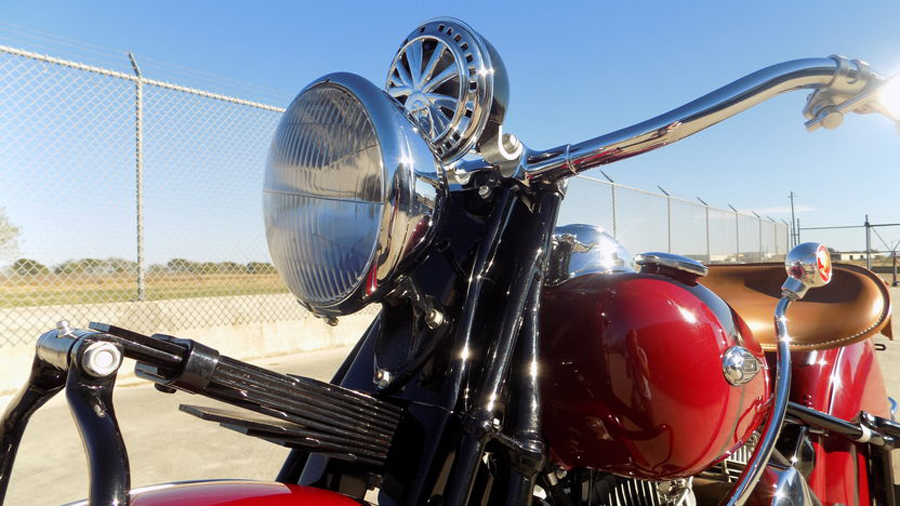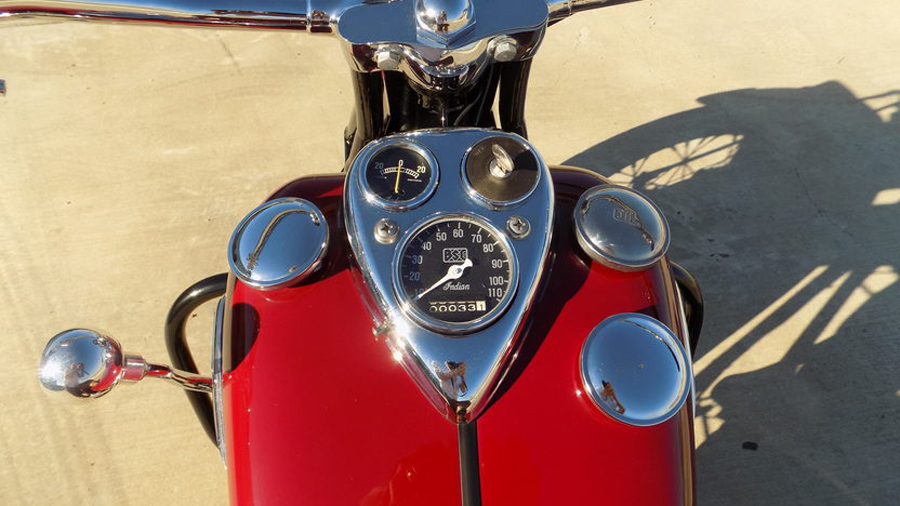 1940 Indian Military Chief 340B Motorcycle
Some things in the world are rare and this bike is one of them. It is the military version of the Chief and was restored at Bob's Indian Sales & Service in Pennsylvania by Mr. Robin Markey. The military nature of the bike was bolstered by fitting leather saddlebags and gun scabbard on it. Although it was intended for the military populace but is desired by every bike lover even today!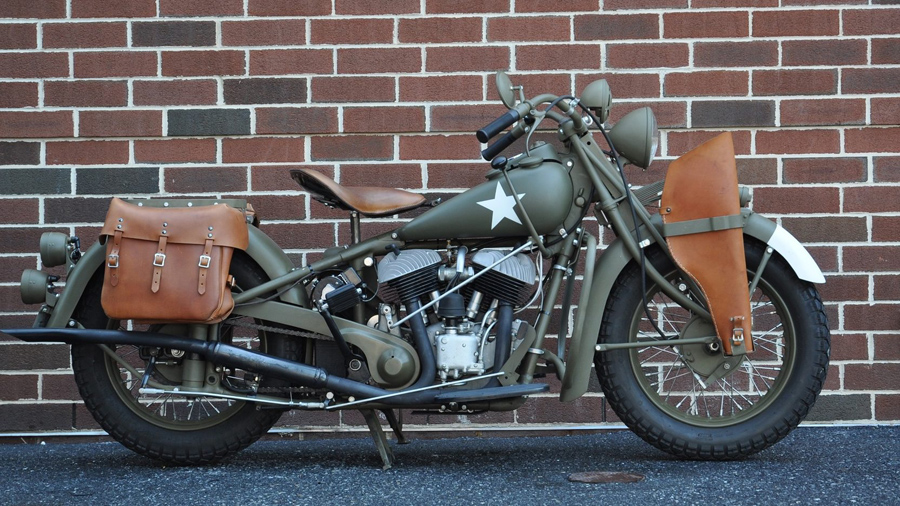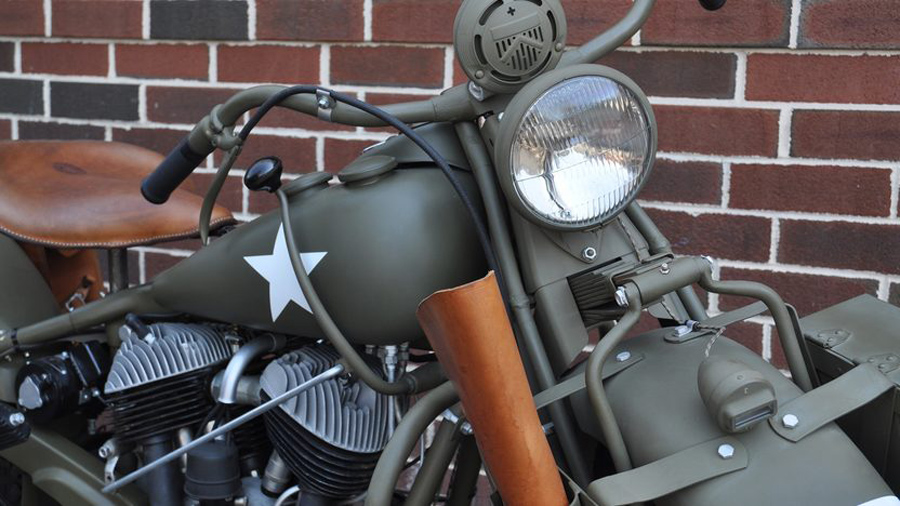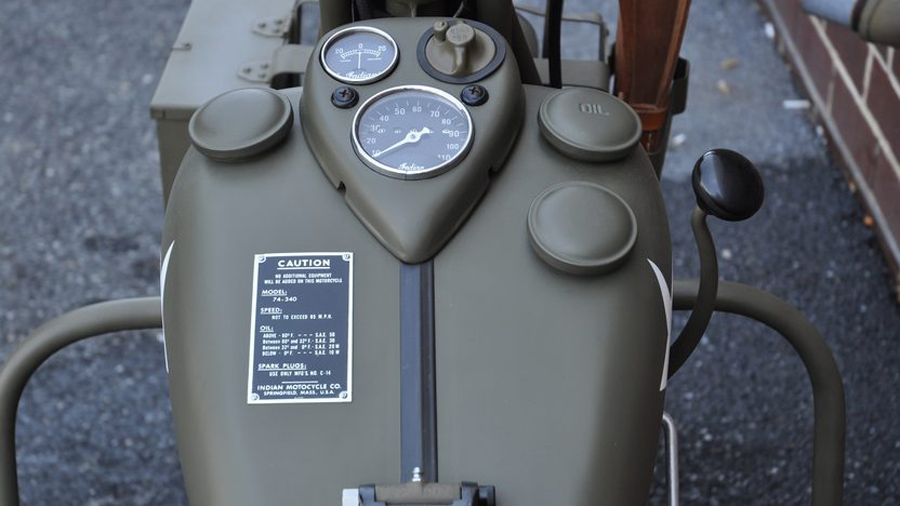 More Vintage Styles Motorcycles:
Supercharged KTM Custom Retro Style Motorcycle
Supercharged vehicles always have more power. This bike tells the tale of a man named Maxwell Hazan. He is a highly passionate individual and believes in crafting masterpieces out of rubber, metal and fire.
The bike is easily the simplest, yet most powerful of the lot. Every piece of detailing gone into making this is easily noticeable at first glance. Who wouldn't want to own such a classic vehicle?
Source: http://hazanmotorworks.com/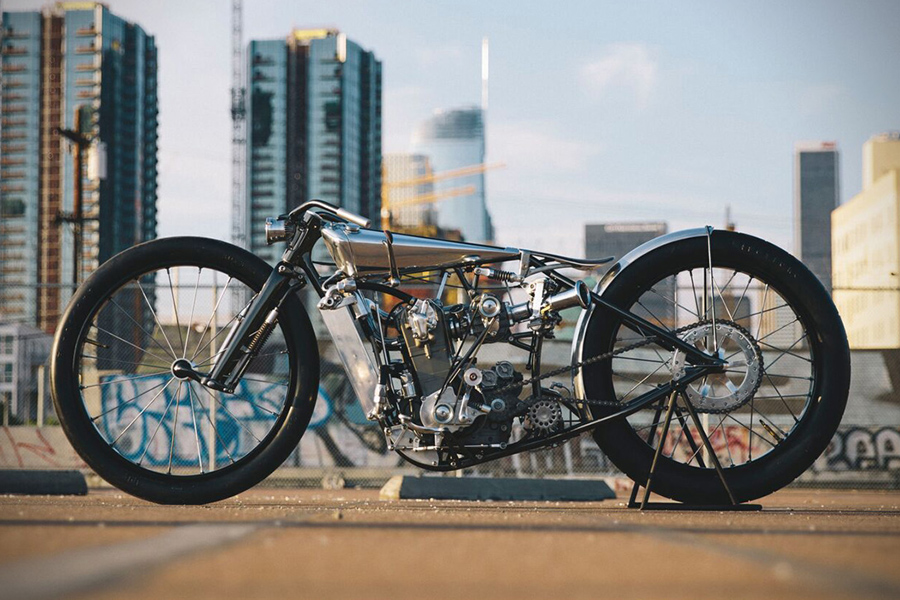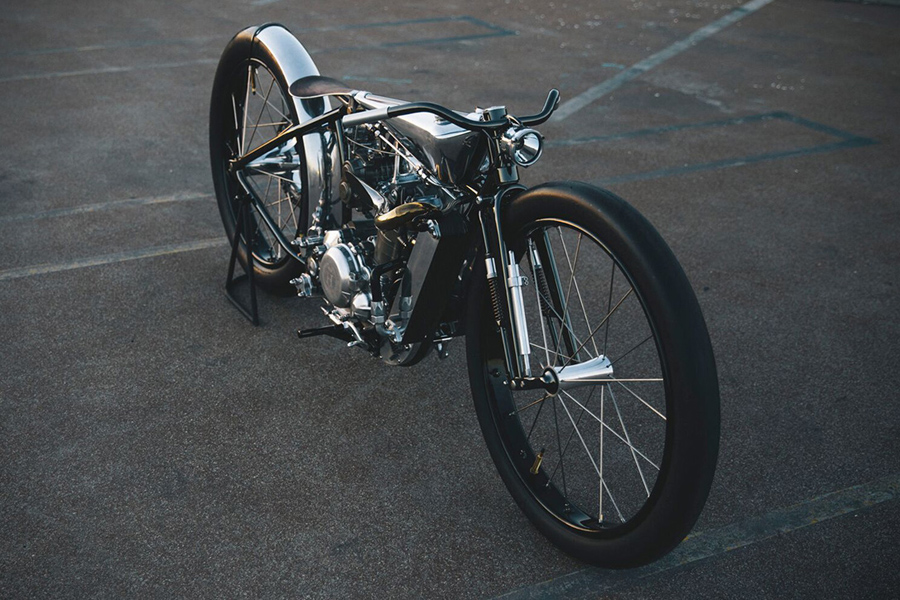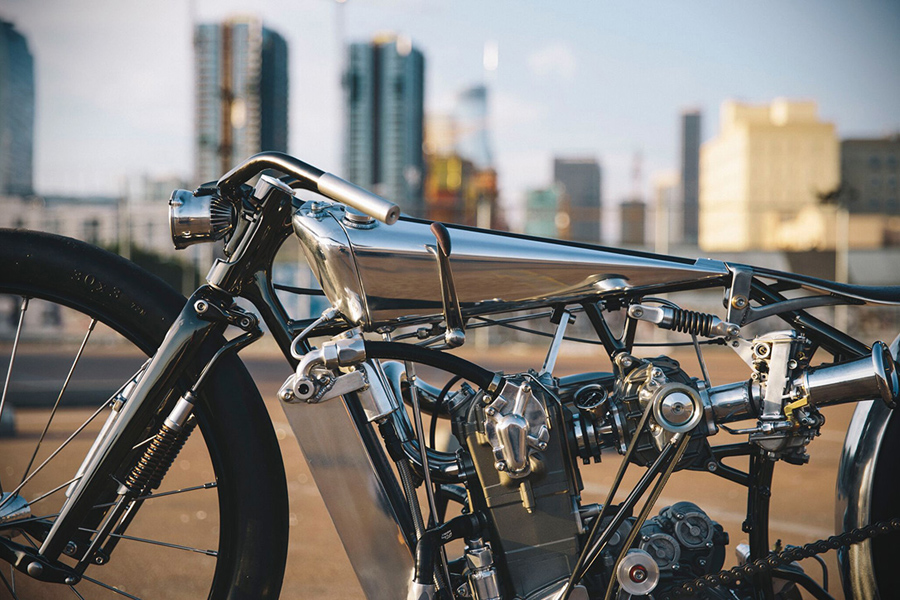 Falcon Kestrel Custom Bike
This bike is an example of what talent can build. The sheer excellence of Ian Barry reflects in each part of this machine. The design radiates ultimate creativity that the world will admire forever. The chrome, rubber and metal that have been brought together fantastically to shape this beauty and lend it a classy look. This work deserves all the appreciation in the world and must be counted as a monumental achievement in the life of Ian Barry.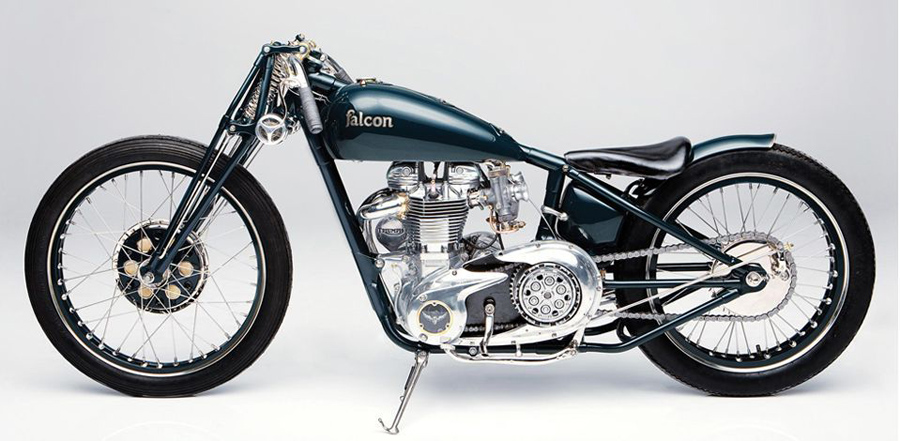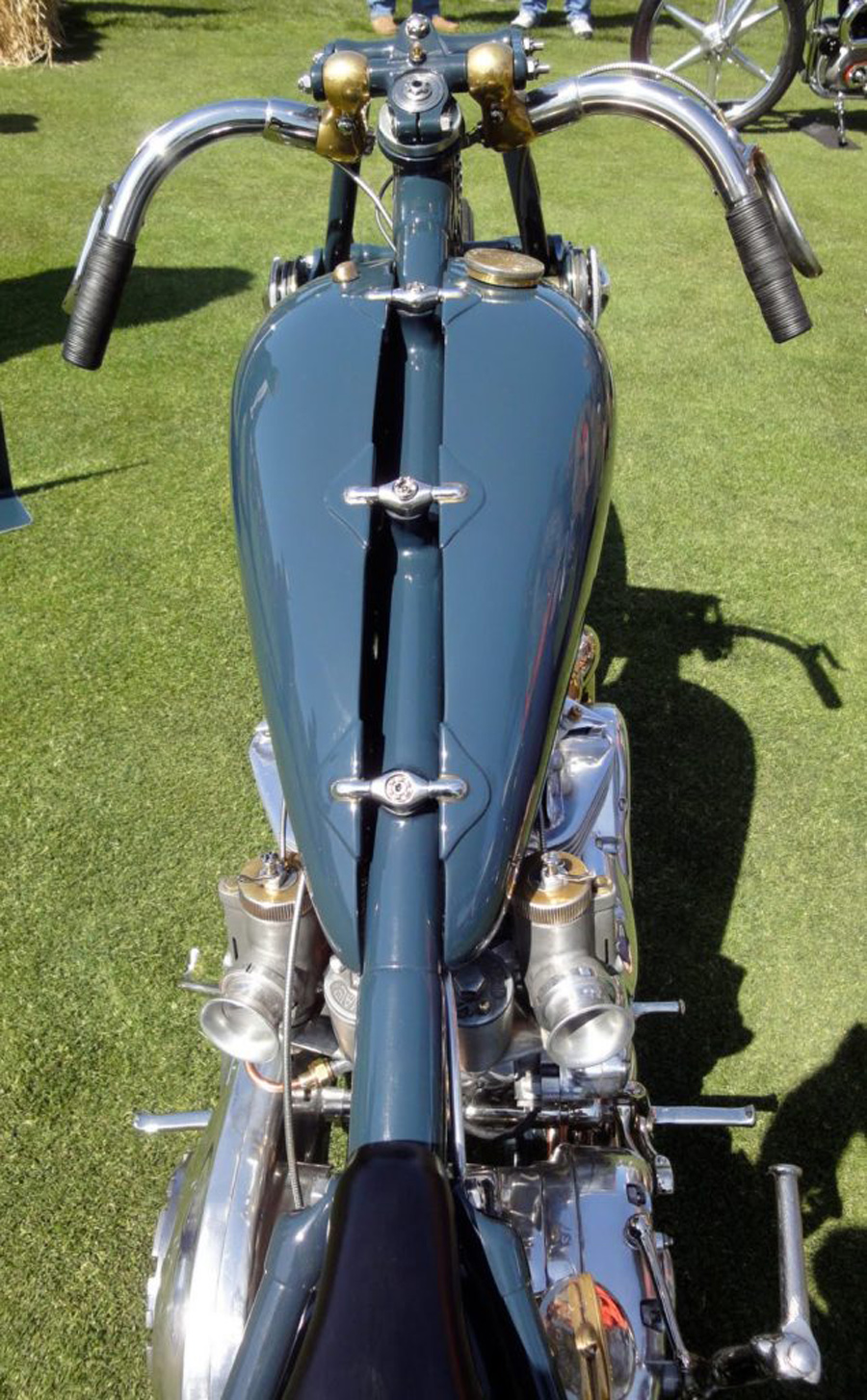 Chicara Art Motorcycle
Chicara Nagata, a Japanese artist loves to show off his work in the form of motorcycles and Chicara Art Motorcycles is nothing but his work of life. He has dedicated his last 20 years into building art pieces in the form of two-wheelers.
He likes to take time for his work and the fact that he is a graphic designer surely reflects in his work. The bike looks elegant and classy with the 1200 cc engine shining at the centre.
The vintage bike instantly communicates the dedication of its maker to the public. We believe such creativity must live on.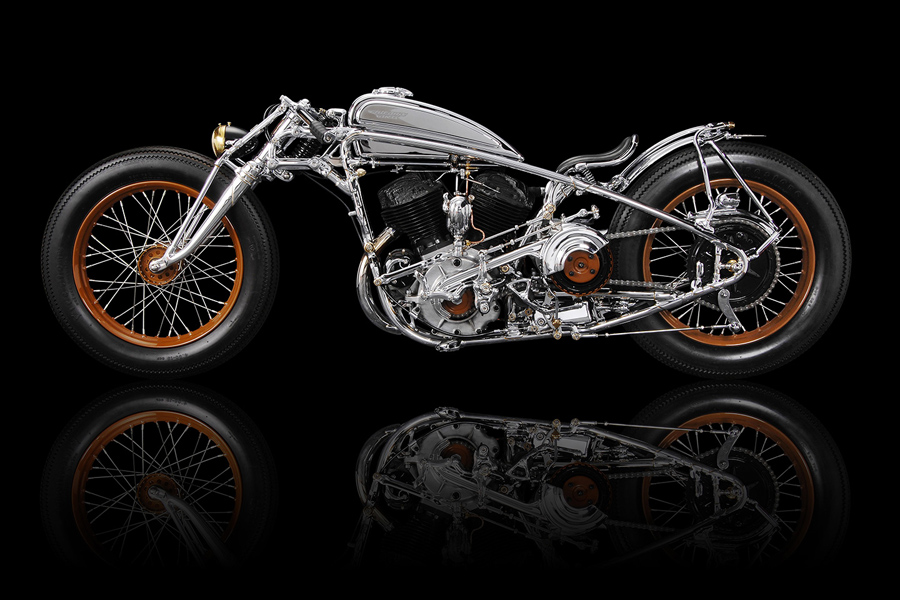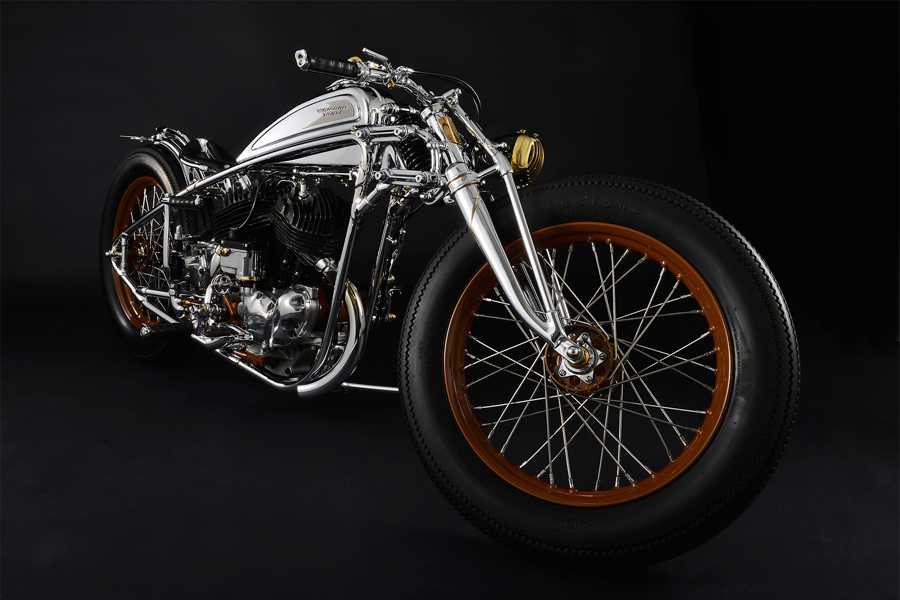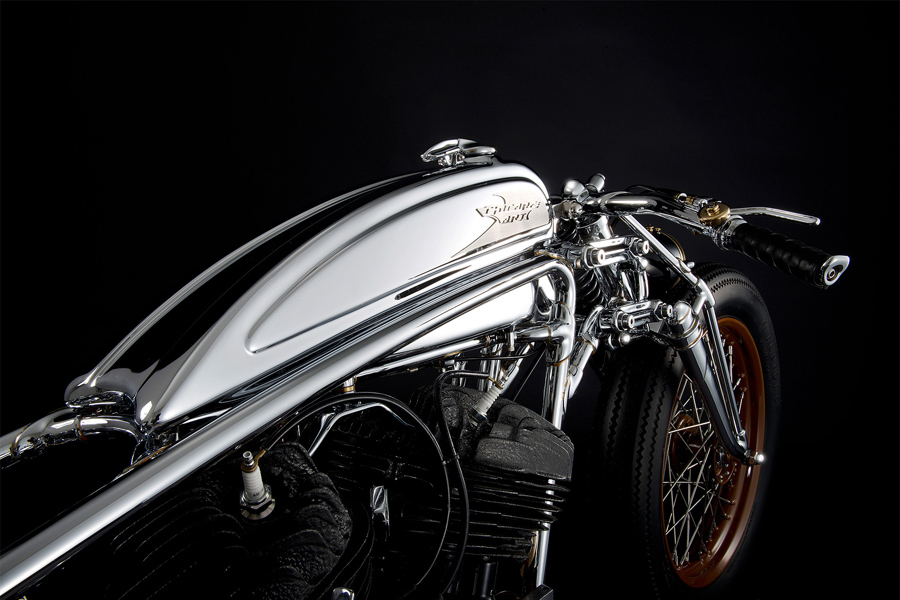 1912 Flying Merkel Board Tracker
This is another rare two-wheeler machine that is remembered by the world even today. Its production began way back in 1902 by a man named Joseph Merkel. His idea was to give this world a very lightweight and simple racing machine that could handle the treacherous roads of those times.
Much later in the year 2015, Late John Parham bought it from an auction to add another masterpiece to his huge collection of unrestored vintage motorcycles.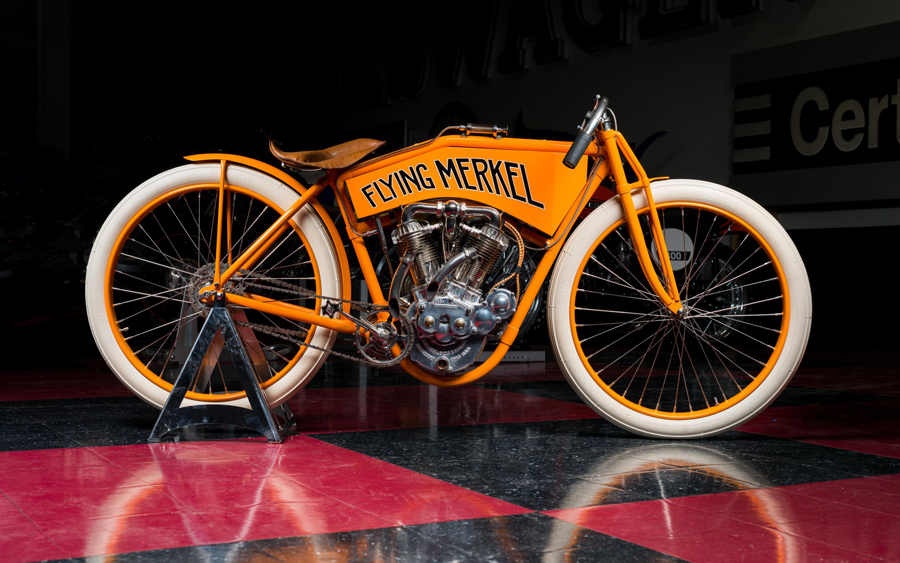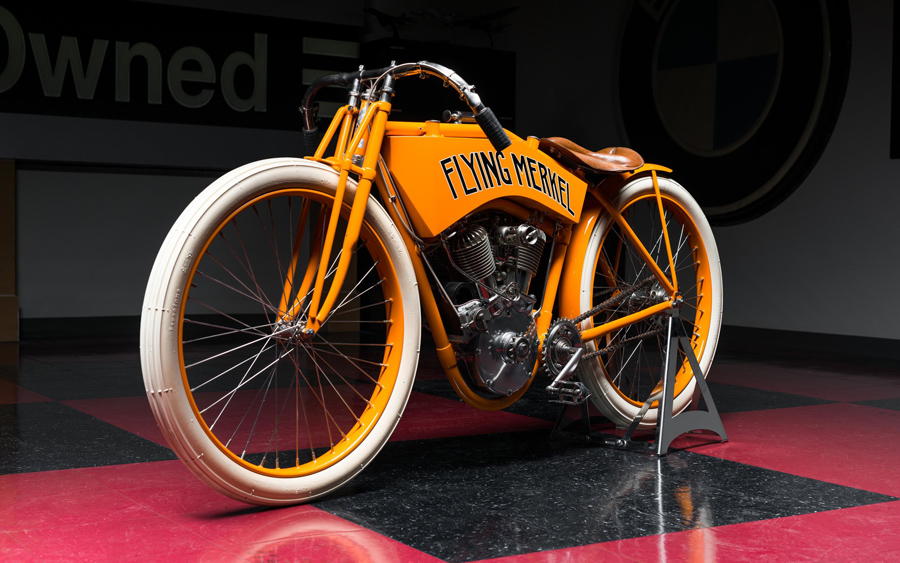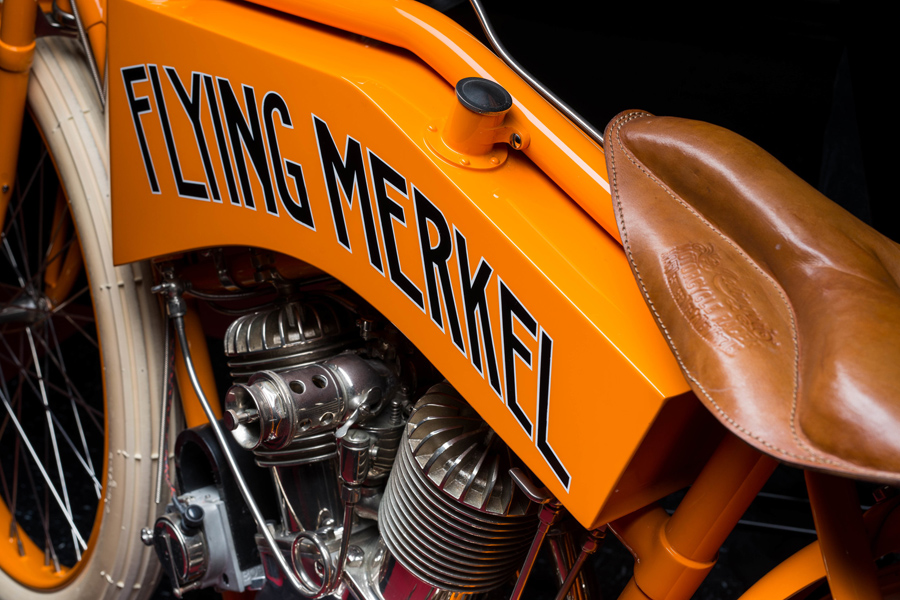 1910 Marsh Metz Belt-Drive Single Vintage Motorcycle
This bike is more than just a motorcycle. Its creator Charles H. Metz has put in a lot of extra effort into building this machine. Besides this, he was also the first man to publish the use of the word "motorcycle" and was the founder of the first production motorcycle in the United States.
Such accomplishments already make a man successful, but his true success is reflected in the Marsh Metz Belt-Driven Single. This two-wheeler also achieved the US record of completing a mile in just 1 minute and 10 seconds, back in 1900!
Source: https://www.transportworld.co.nz/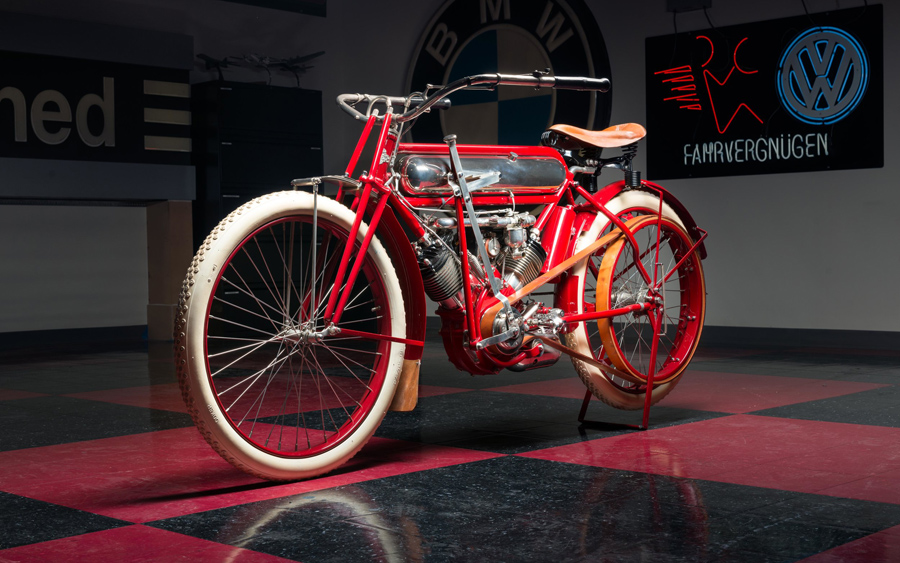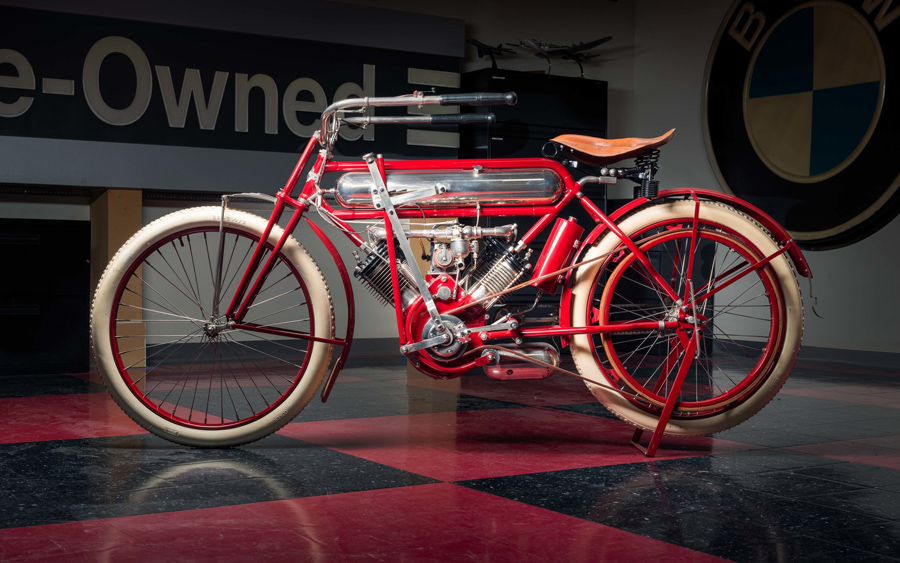 1955 Matchless 500cc G45 Motorcycle
This was introduced by Matchless as a race bike in the year 1951. It made a debut run in the Grand Prix that year and achieved 4th place.
The company built only 80 of these 500 cc beasts between 1951 and 1958 and the glory of this bike is still admirable.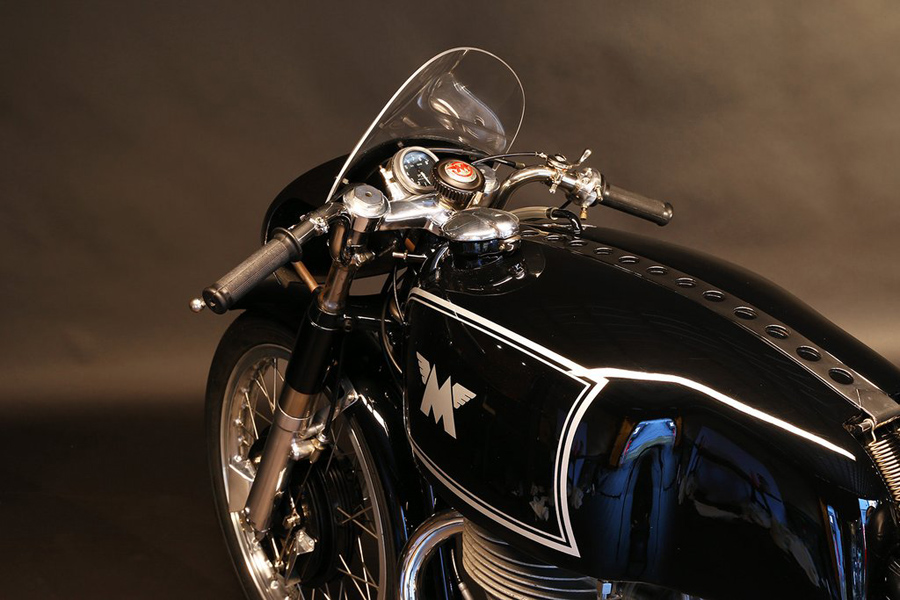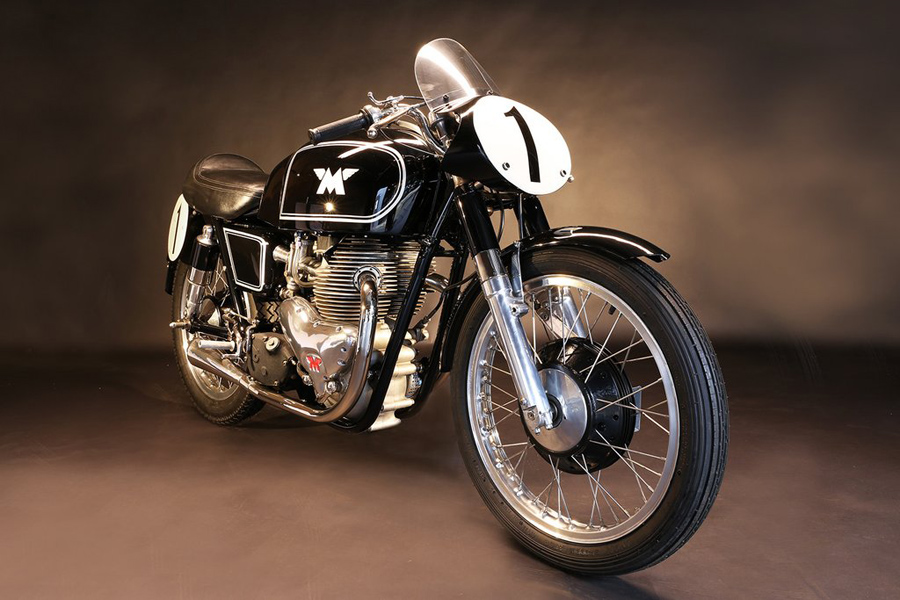 1921 Magnat-Debon Racing 350Cc
Louis Debon and Joseph Magnat together founded Magnat-Debon based out of France. They were initially into bicycles till 1902 when they also entered the motorcycle manufacturing industry.
The iconic black and green colour schemes set their bikes apart from the rest and their products were powered by both twin and four-stroke engines.
Overall, these bikes were awesome machines back then and their designs inspire many even today.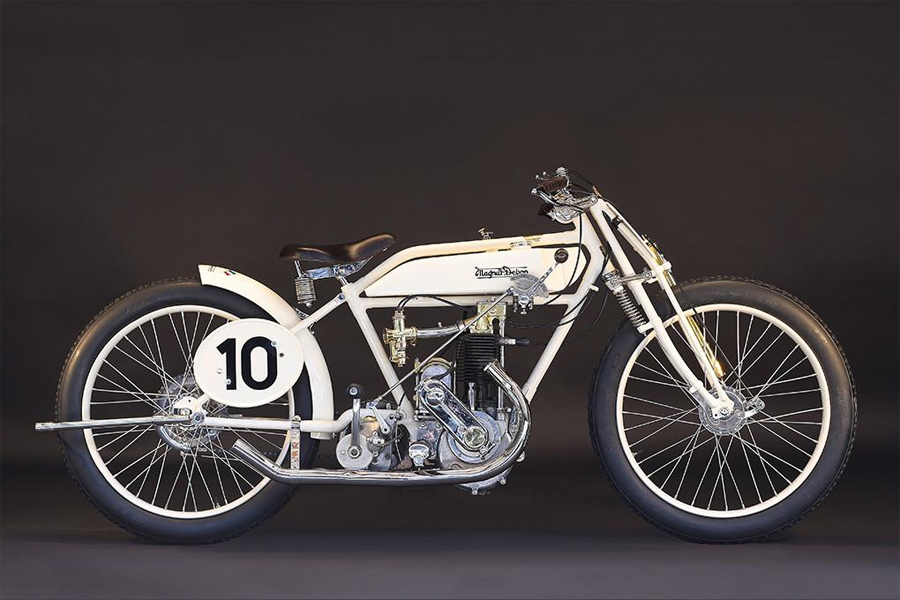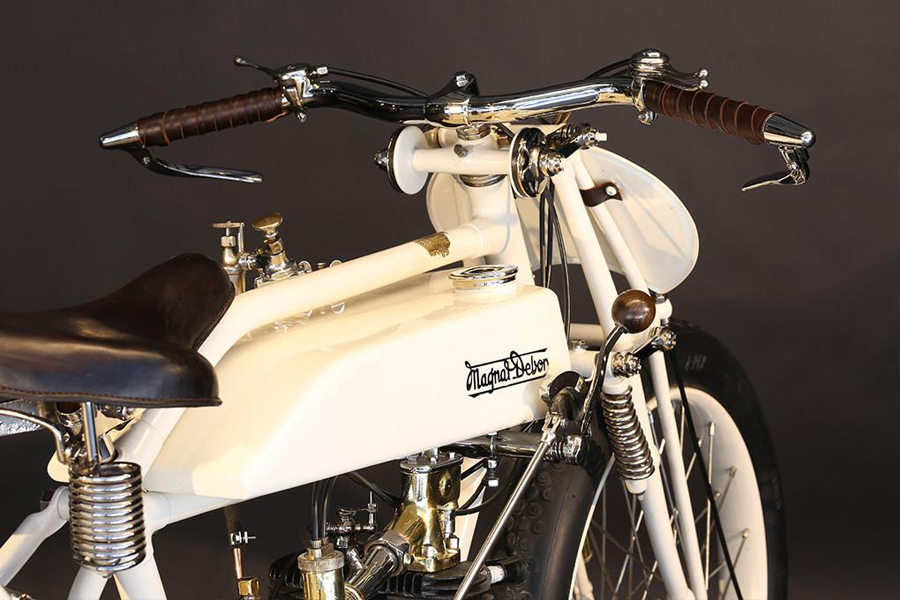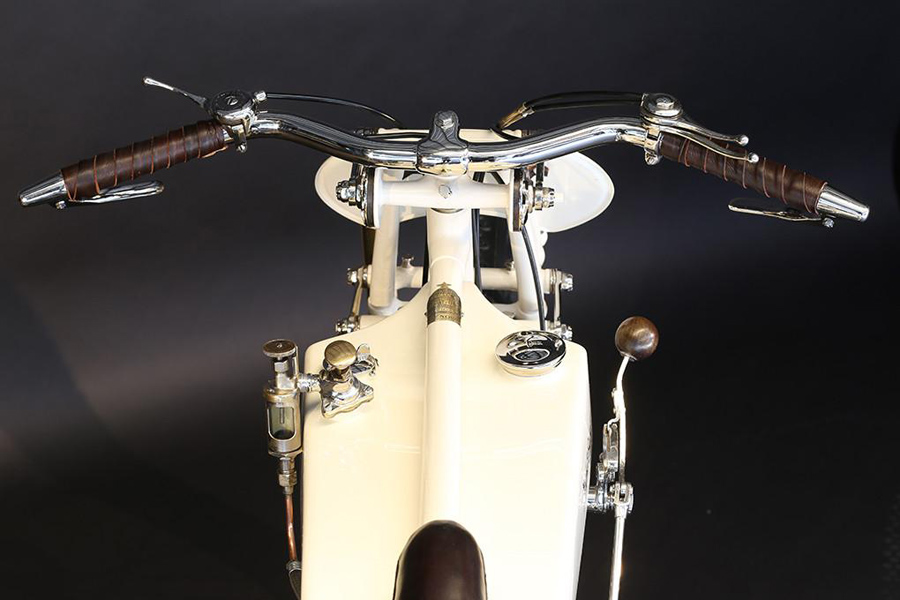 This list of 25 retro motorcycles is only a glimpse into what passionate motormen have given to this world. It is an indicator of what true love for motorcycles truly means. We shall always remain grateful to these companies and men for their creativity. Also you might be interested in 35 Best Vintage Motorcycle Helmets.