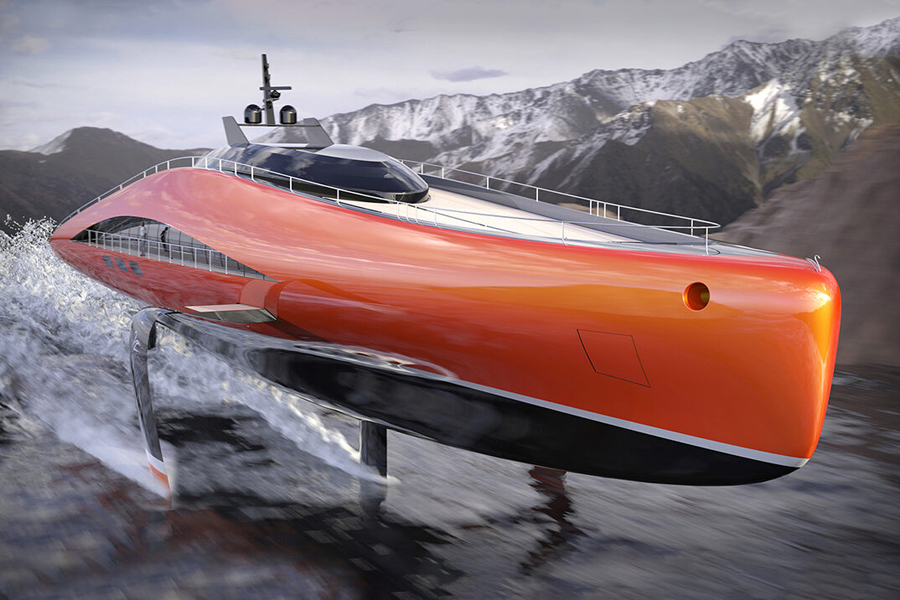 Lazzarini Design Studio has just unveiled its first futuristic prototype of the year, and it's quite impressive. The 242-foot foil superyacht Plectrum can rise above the water's surface to make it seem like it's flying.
The Plectrum is practically half-jetpack and half-ship, thanks to a trio of high-performance hydrogen motors that churn up to a whopping 15,000 horsepower. Garnering inspiration from the latest America's Cup sailing yachts, the Italian design studio's renders suggest that the entire ship is composed and built using dry carbon fiber composite, paving the way for an incredible light motor vessel with a blistering top speed of 75 knots.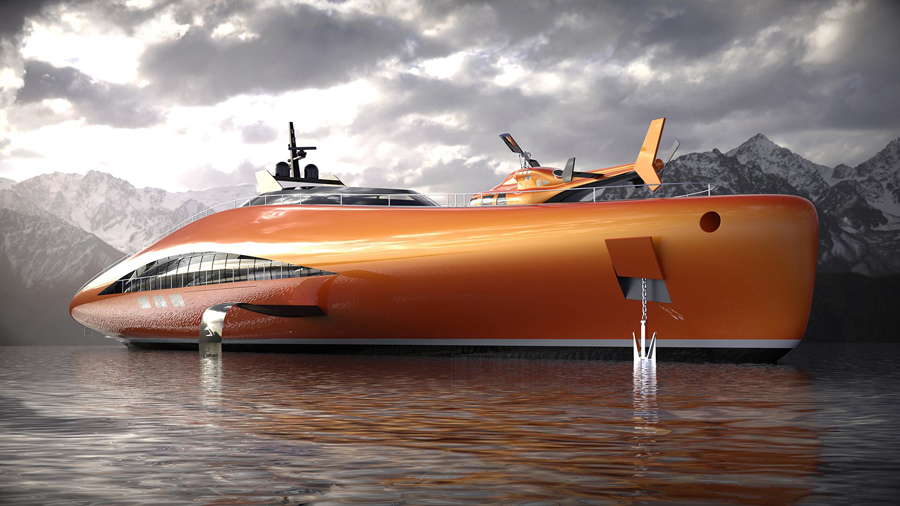 Above all else, the Plectrum features an innovative, adjustable foil system, also taking after the sailing yachts mentioned above. This element can be altered based on the seagoer's needs, as it can even be changed to a 20-meter beam when sailing at the maximum speed. Accommodation-wise, the Plectrum is fitted with six guest staterooms on top of its owner's suite. It can boasts a helicopter hanger, bow lifting garage, and rear garage.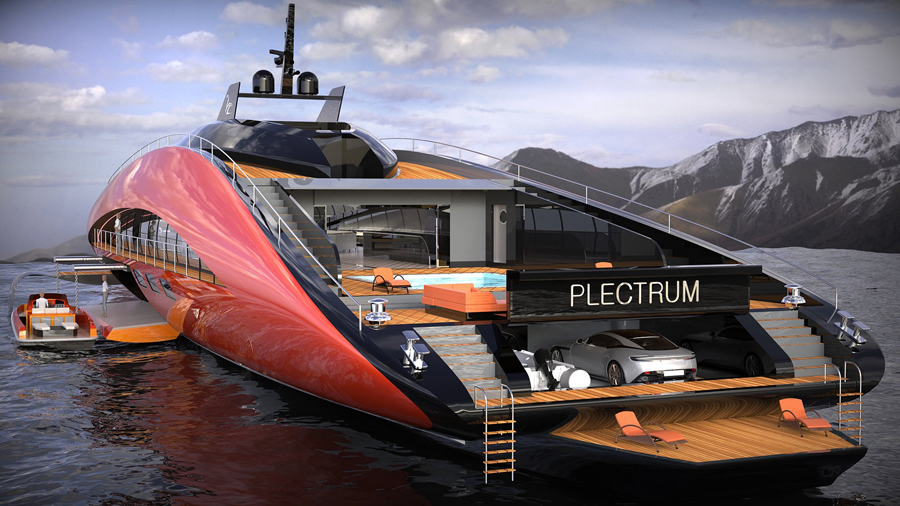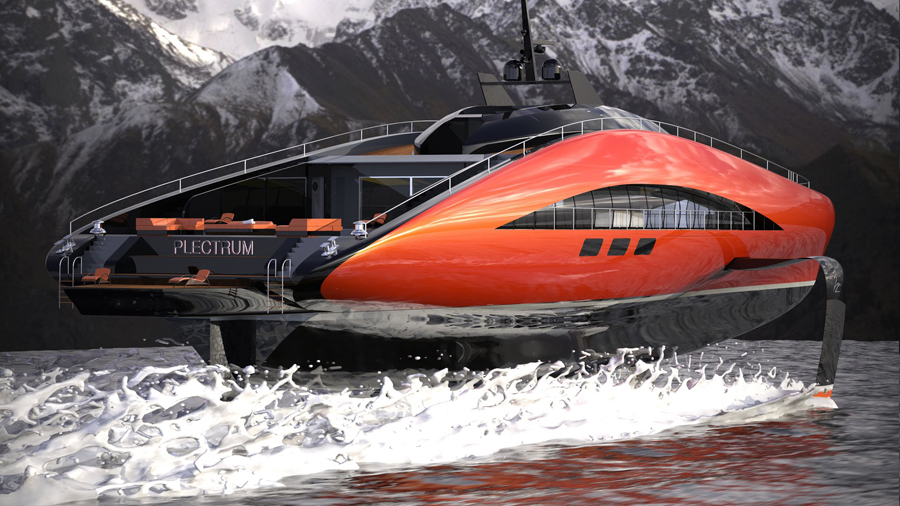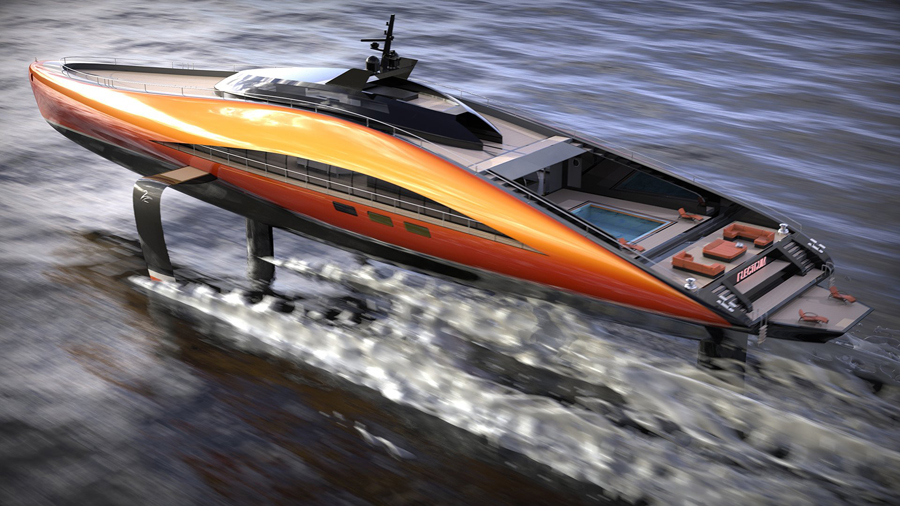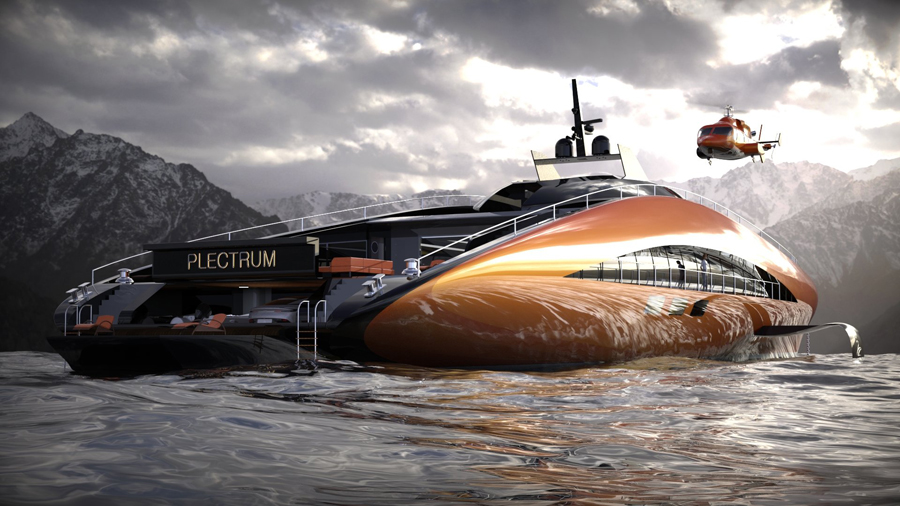 Since this is just a concept, it's hard to guess its cost. But it is obvious that it can easily enter the list of the most expensive yachts in the world.