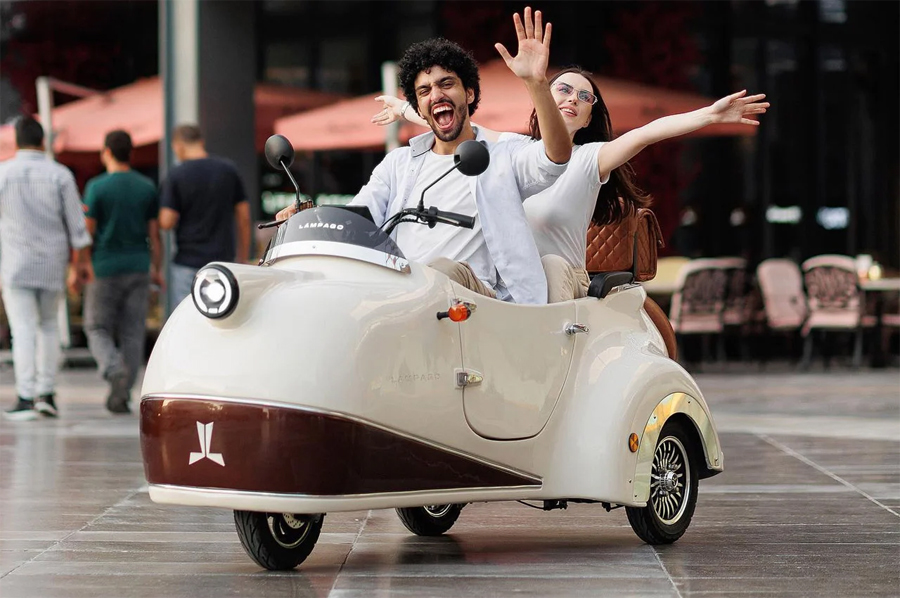 Modern transportation has its roots deeply embedded in the push for eco-friendly alternatives, and while cargo e-bikes and e-scooters have been garnering attention, there's a new entrant vying for the spotlight. Enter Lampago, a beautifully designed electric trike that is a harmonious blend of vintage charm and cutting-edge features.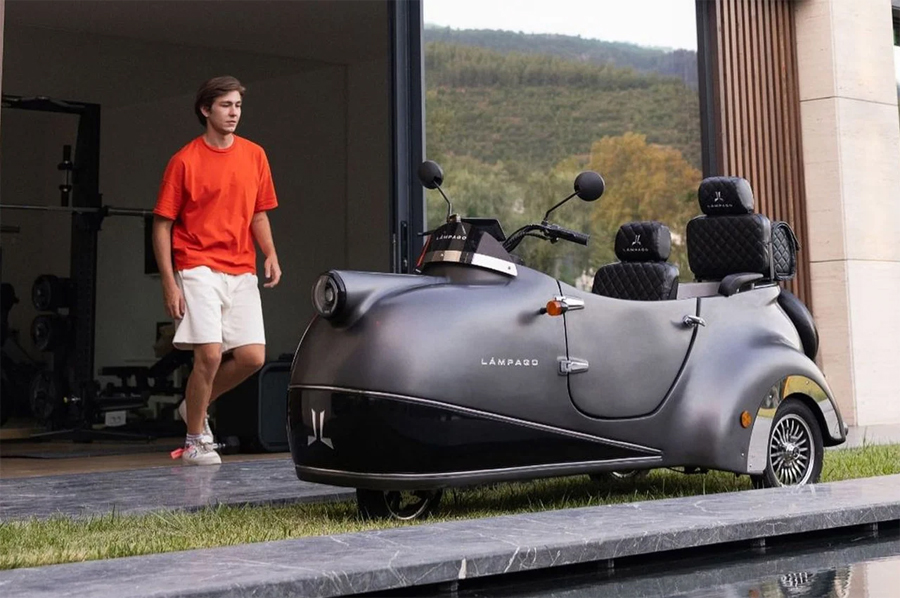 Designed by the Turkish triumvirate of Yavuz Cinkaya, Osman Colcak, and Selen Sarkaya, Lampago isn't your typical electric trike. Its Vespa-like appeal is evident, providing a nostalgic nod to keen motorists and vintage aficionados.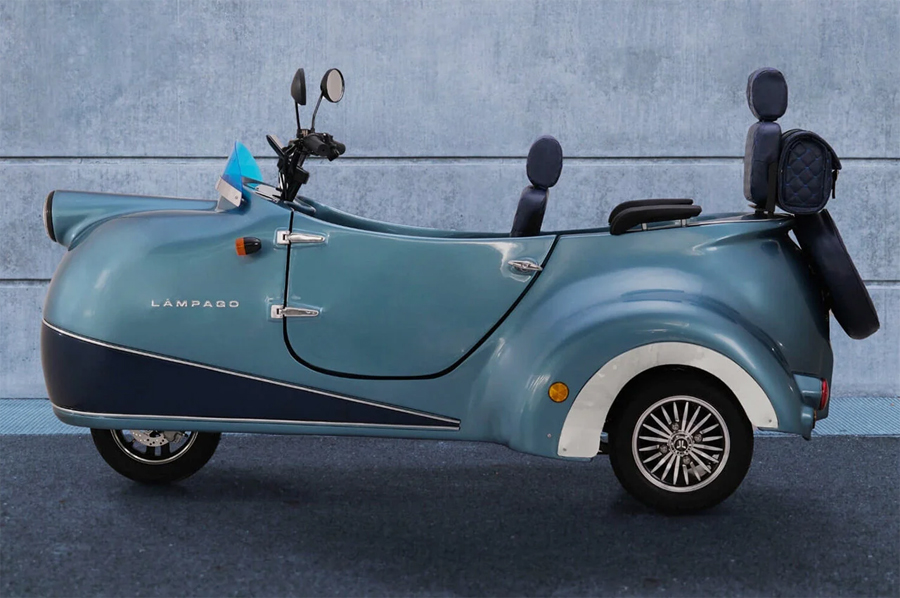 Most electric trikes have leaned towards functional designs, often sacrificing aesthetics. But not Lampago. Available in an eclectic mix of colors like Ivory White, Ocean Blue, Sunrise Yellow, and Sunset Pink, among others, this trike promises customization in not just the body, but also the front section and interior fabric colors.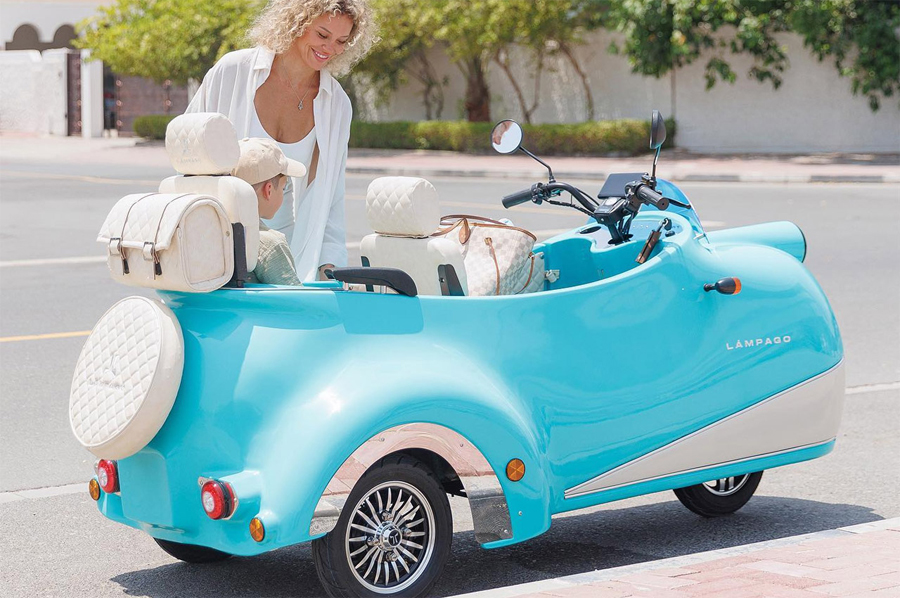 Deriving its name from the Spanish word for lightning, "Lampago" might seem like a misnomer given its top speed of 28 miles per hour. But the reduced speed is intentional; trikes can become wobbly and unstable at higher speeds. The silver lining? This deliberate cap on speed allows the Lampago to sidestep the requirement for a motorcycle license in Europe. Instead, riders need either a class AM or A1 license, making it more of a moped in legal parlance.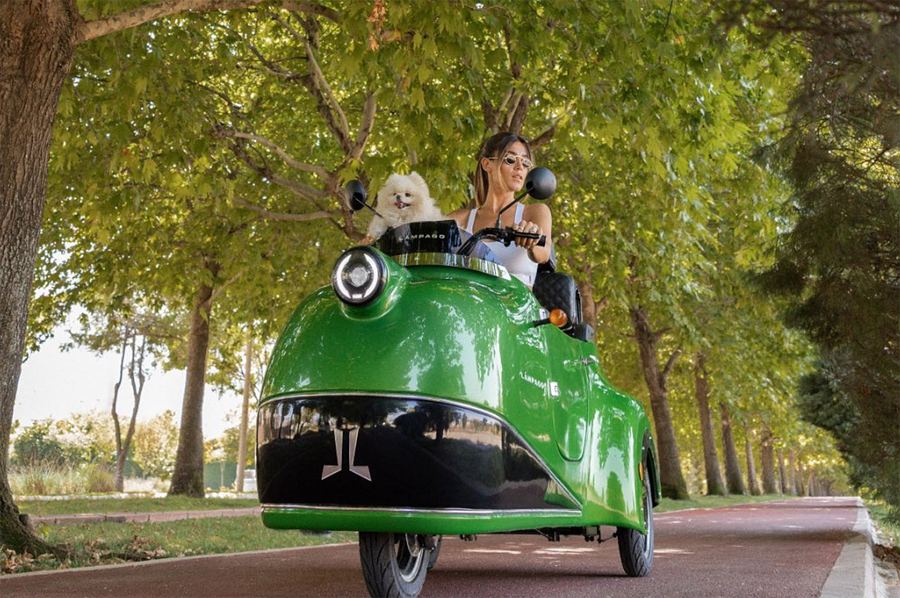 The trike's two-tone color scheme paired with its unique left-side door guarantees second glances. Its Chesterfield leather-upholstered seats offer a retro feel, further accentuated by a rear storage bag and a spare wheel cover. However, beneath its stylish facade lies an average 30Ah Li-ion battery delivering 60V power. The total range oscillates between 25-45 miles, contingent on one's driving habits. The 1,000W electric motor might seem underwhelming on paper, but the trike's tech-powered riding system remains a mystery until tested in real-world conditions.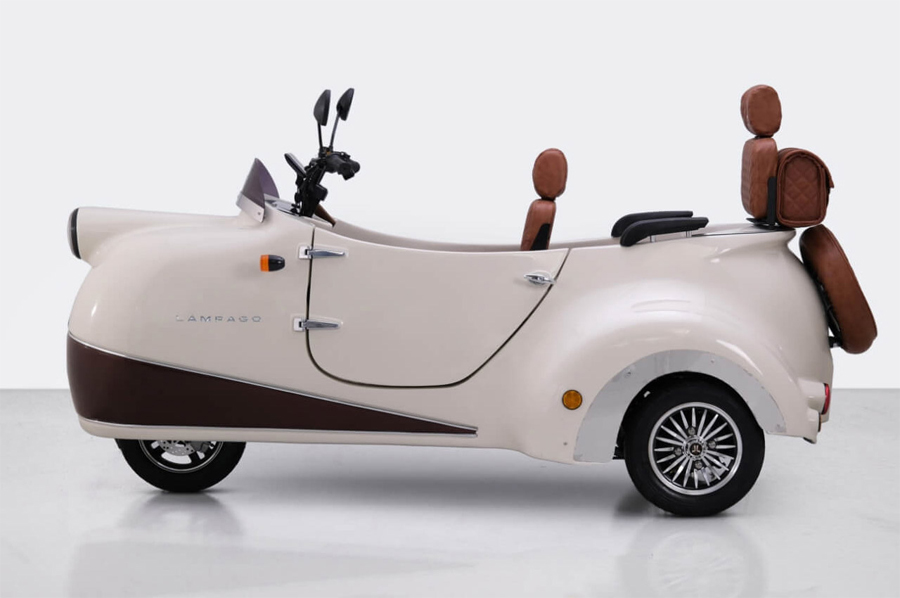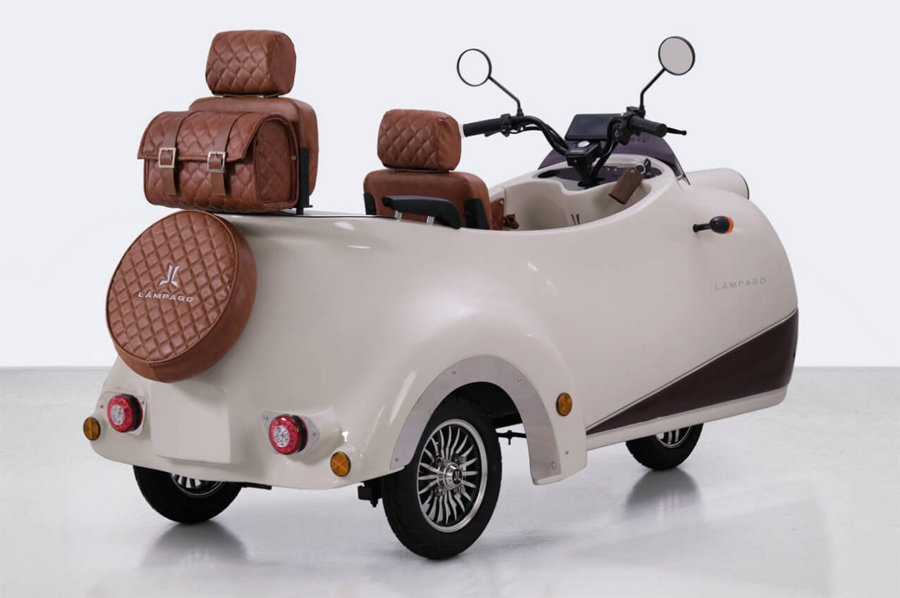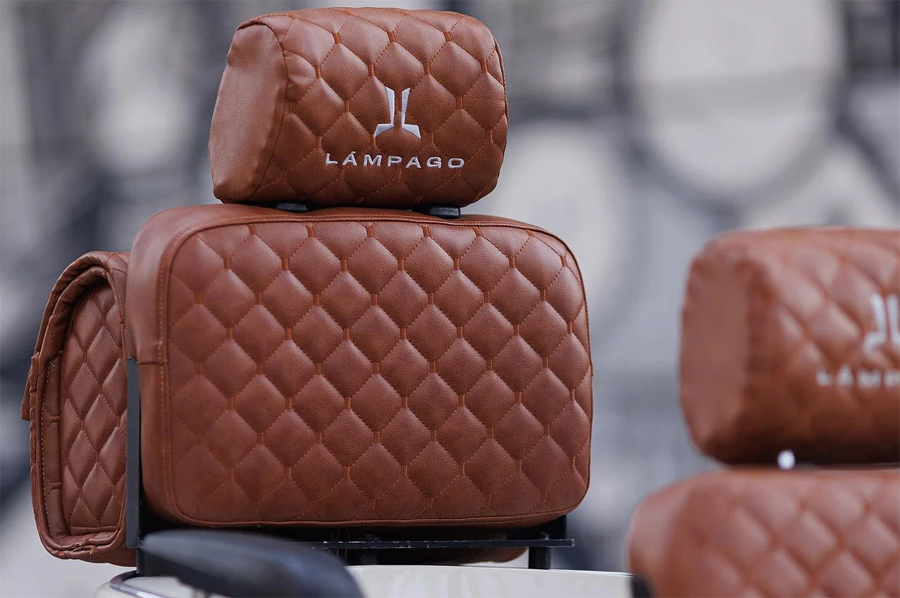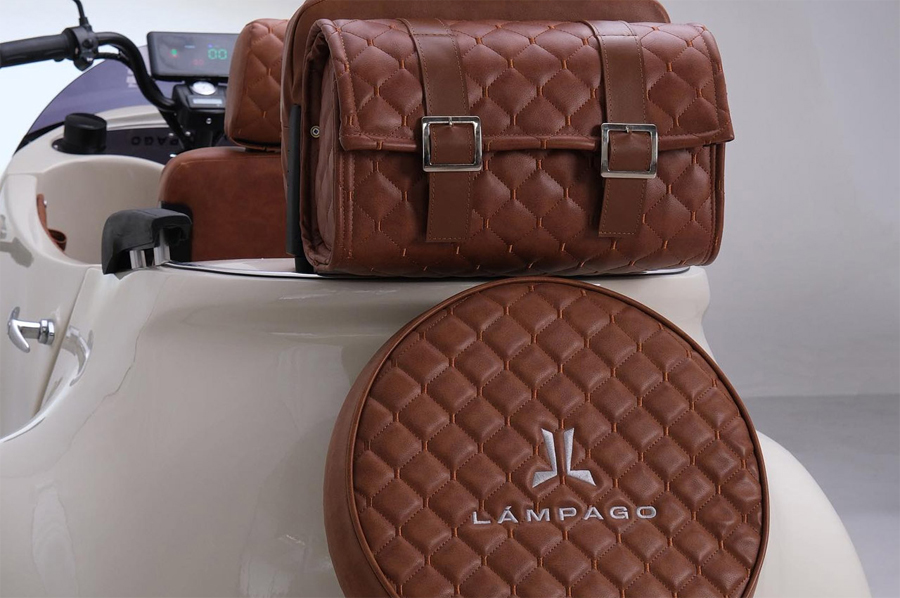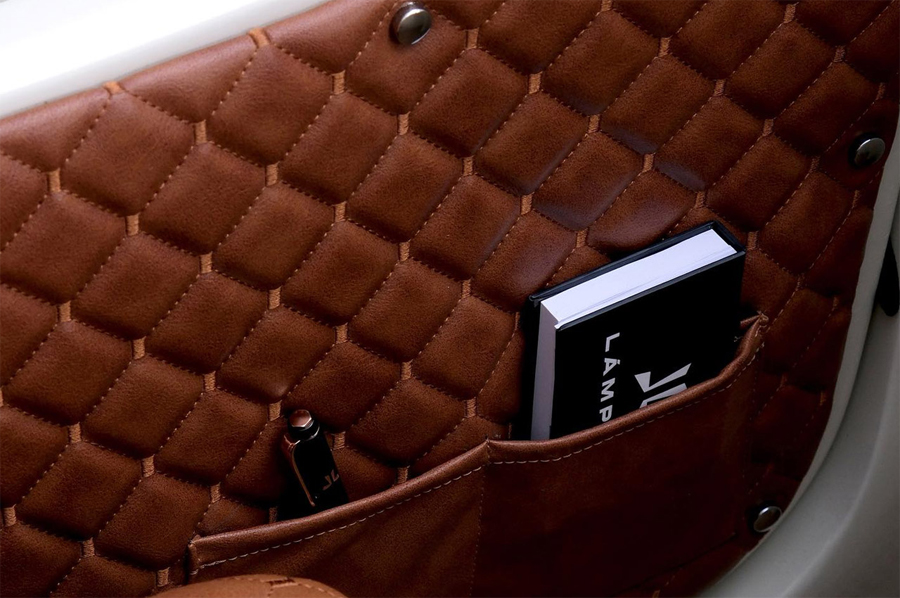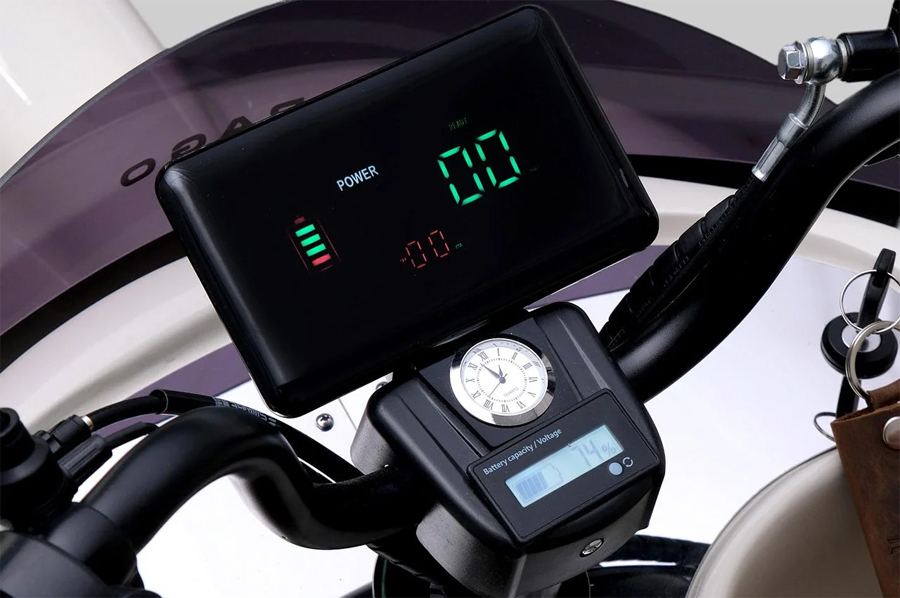 With a weight carrying capacity of 200 kg, Lampago promises to be a fun, urban commuting option. It's a statement piece for the city-goer, merging style with sustainability. But will its relatively lower power make it a feasible option for hilly terrains? That's a question only time will answer.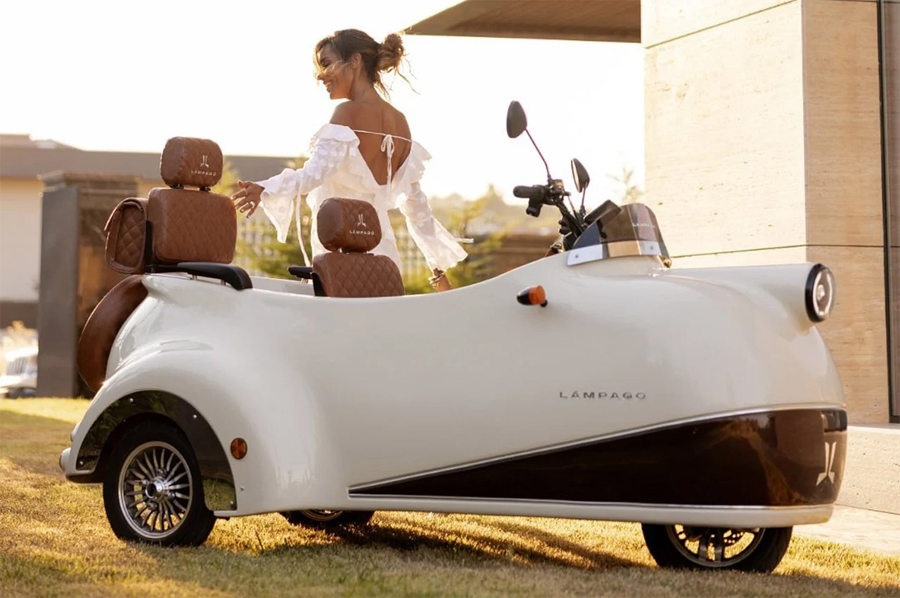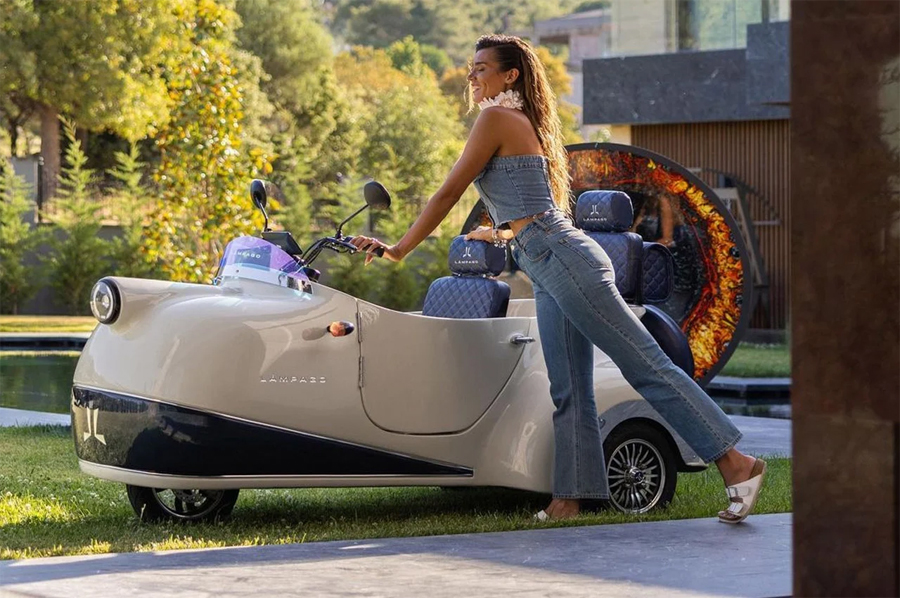 In conclusion, Lampago is an ode to the past with an eye on the future. It's a perfect blend for those looking for something more than just a mode of transportation — it's an experience. As electric trikes continue to evolve, Lampago has set the bar, reminding us that efficiency need not come at the expense of style. Also you might be interested in 15 vintage cars getting betetr with years.