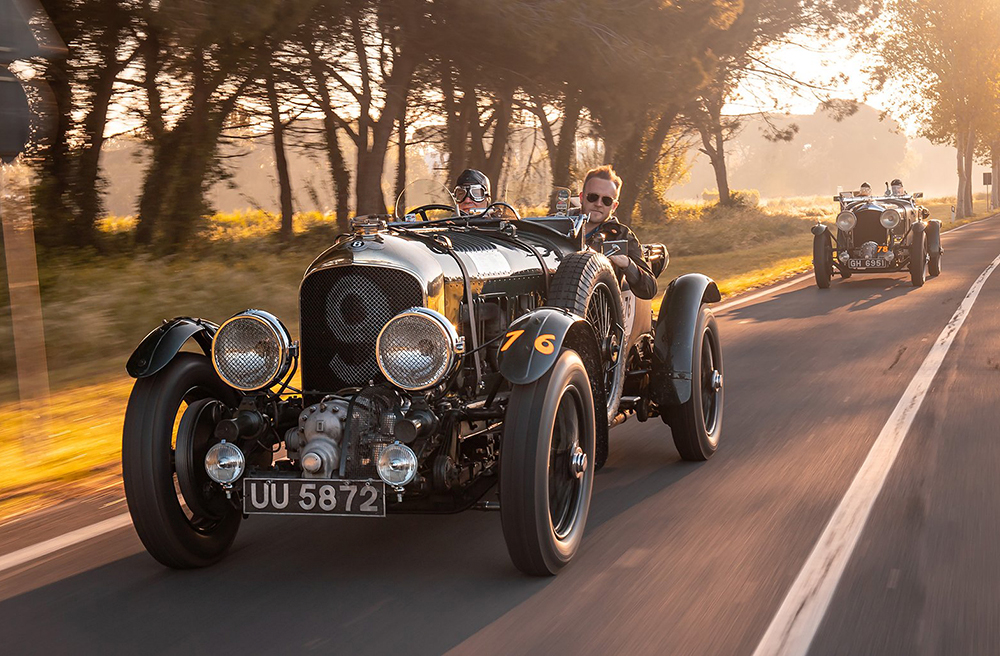 Vintage: adjective; "Denoting something of extremely high quality from the past, or which is characteristic of the best period of that things work." That is how the Oxford dictionary defines the word vintage, and indeed, these vintage cars are truly from the golden era of automobile engineering.
There's a reason we call these beautiful vintage cars timeless — they look just as amazing now as they did when they were manufactured, and thanks to all the people who care for them, will do so for years to come. We've already told you about the best vintage motorcycles and amazing vintage bicycles. Today it's time for the most beautiful vintage cars.
1936 Bugatti Type 57SC Atlantic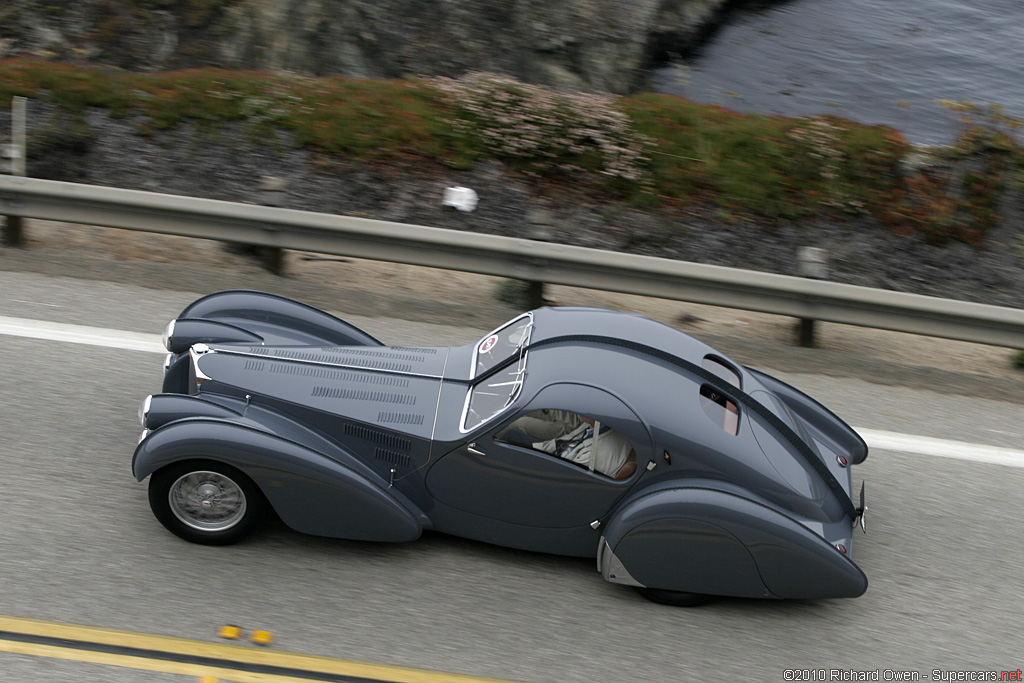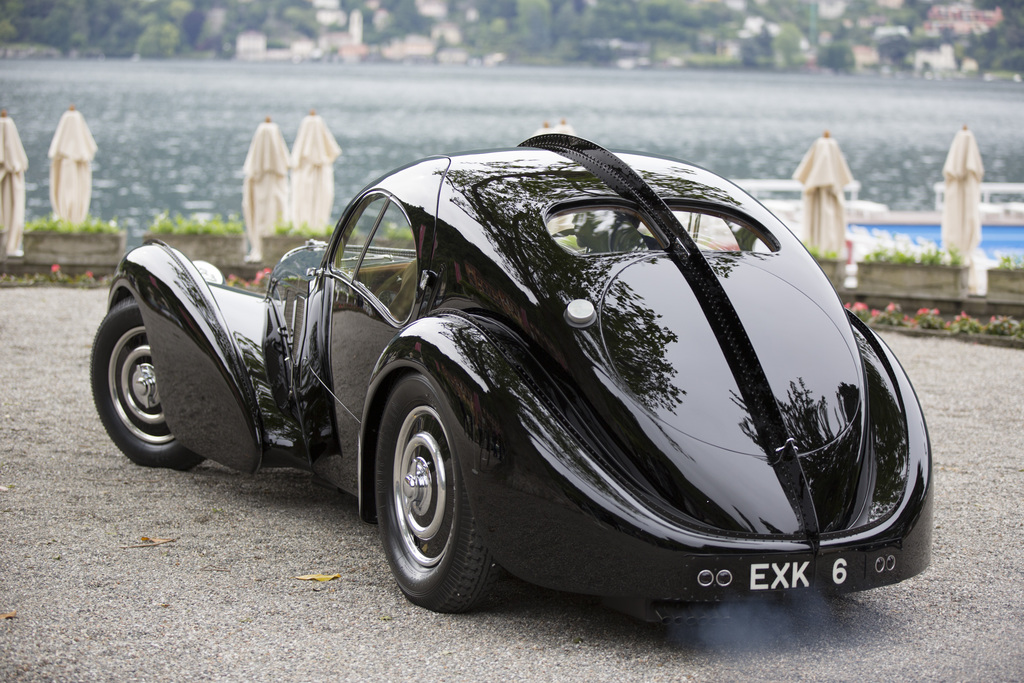 Photos by Richard Owen for Supercars.net
The car was personally styled by Jean Bugatti and debuted in 1935-36. Even a century ago, the Type 57SC had a maximum top speed of 197 km/h (123 mp/h), a true engineering marvel. It was an upgraded version of the "regular" Type 57s, with the "S" standing for "Surbaissé" (meaning lowered) and the "C" standing for "Compresseur" representing her supercharger.
With a rather low stance (relative to the time period), supercharged aspiration, aluminum chassis, and a curb weight of just 953 kg (2101 lbs), the Type 57SC was a sight to behold. Despite huge interest in the car (considered to be the world's first supercar) at the 1935 Paris Show, only three orders were made. Today, there are only two in confirmed existence, a strong suspicion another exists out there, somewhere.
1929 Mercedes-Benz 710 SS Sport Tourer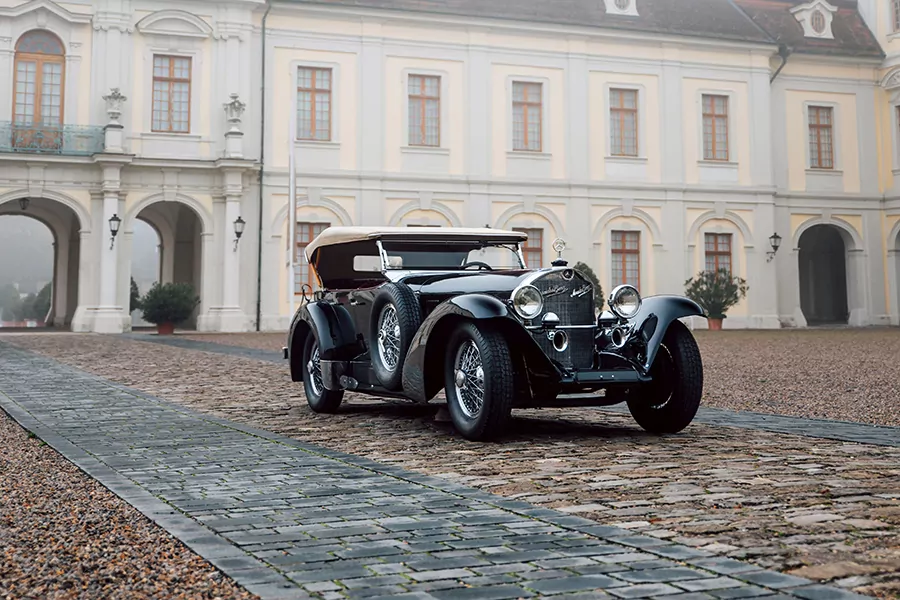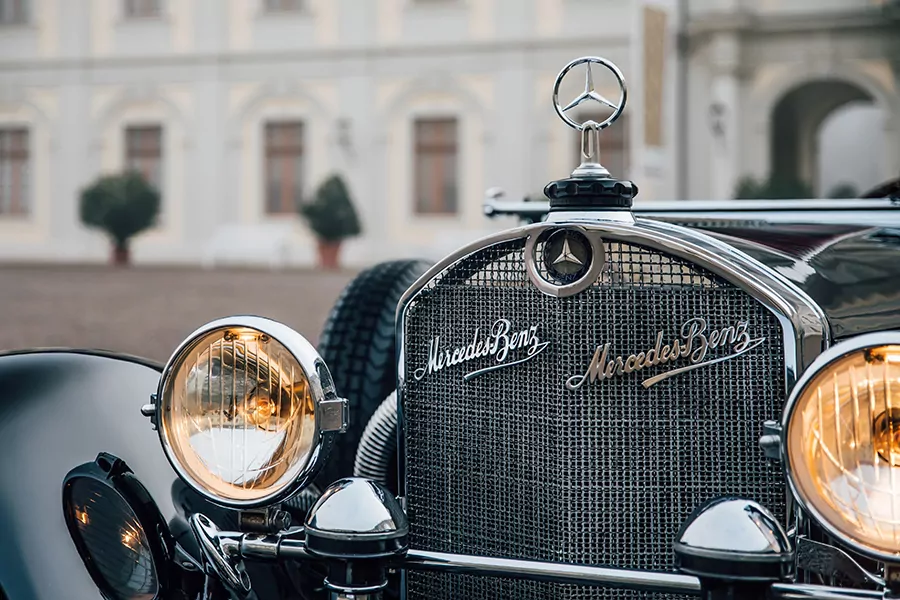 Photos by Artcurial.com
Meet the car that started it all – the car that became the founding stone of Mercedes' uber-legendary SSK class racecars. The 710 SS sported a gigantic 7.1-liter, 7065 CC engine that pumped out 200 horsepower – in 1929. That beast of an engine could push this 1850 kg (4079 lbs) work of art to a whopping 199.5 km/h (124 mp/h).
The design aesthetics of the 710 SS Sport were impeccable: flowing fenders, louvered hood, and enveloping wings that came together to give the 710 SS its regal looks. There were only 111 of these masterpieces ever made, of which it is estimated to be less than 50 remaining. Check more photos.
1930 Bugatti Type 51 Dubos Coupé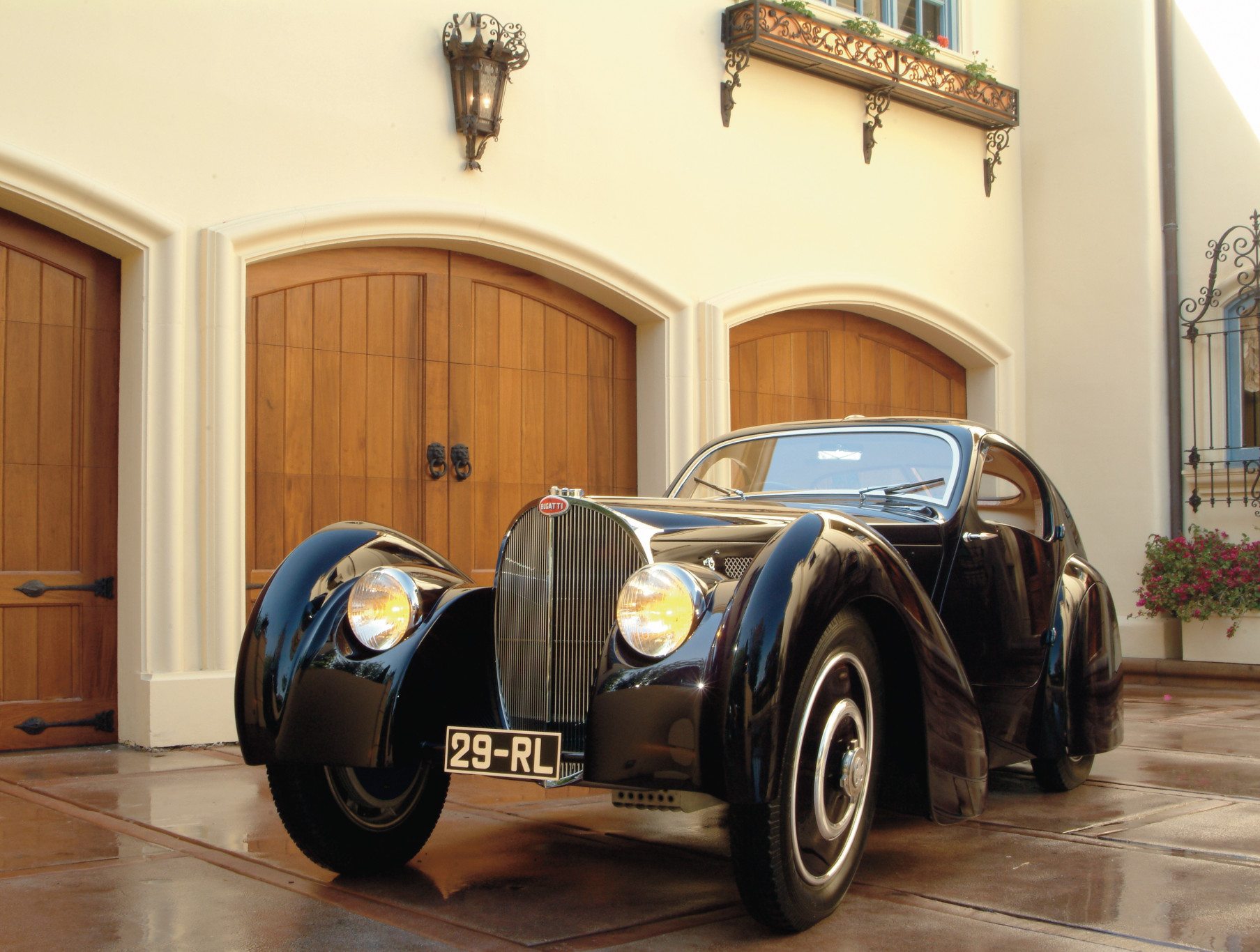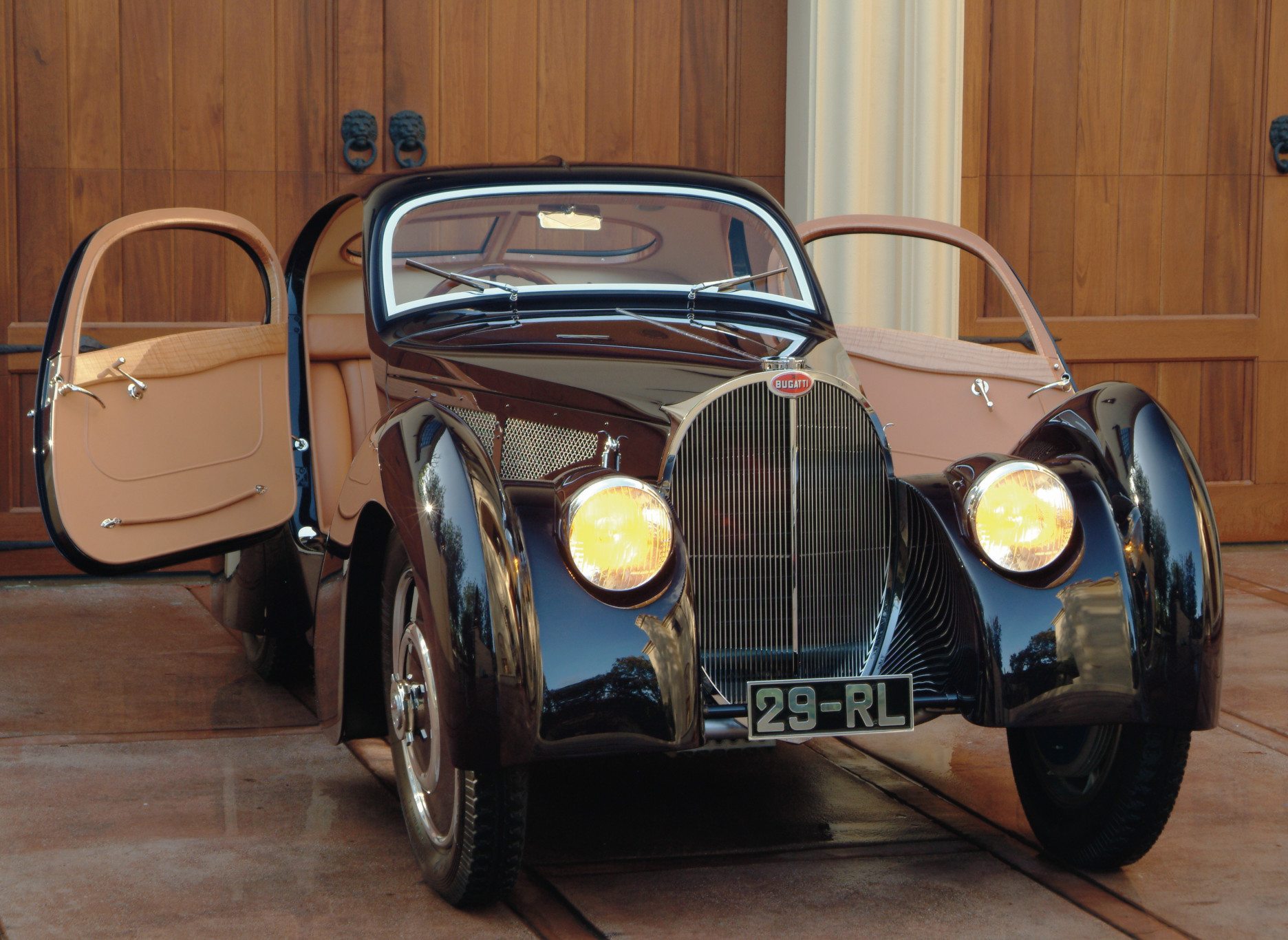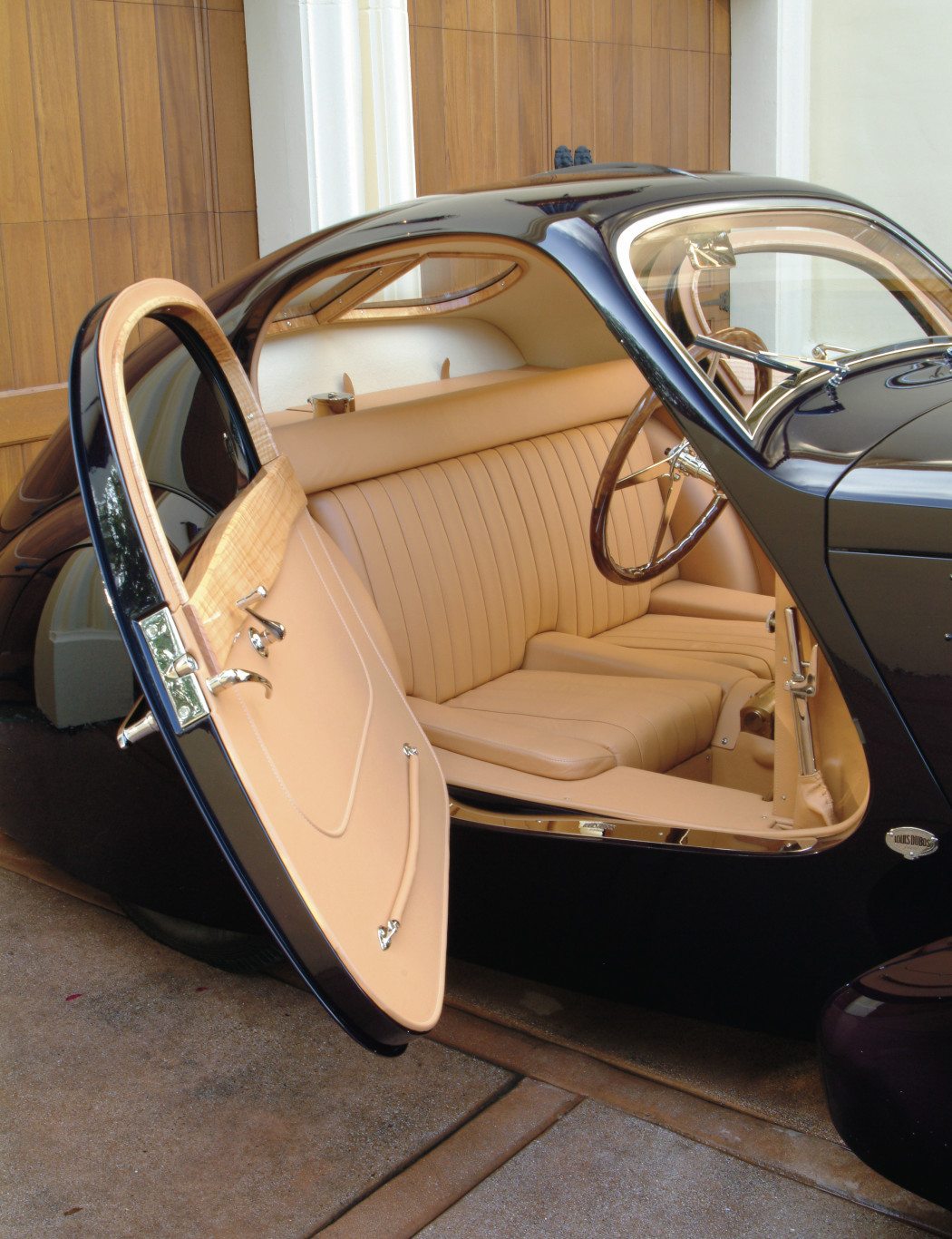 Photos by Heacockclassic.com
In the 1930s, car buyers had a choice: they could go for a racecar or a road car. Until Bugatti released the Type 51, that is. The Bugatti Louis Dubos coupe looks remarkably similar to Jean Bugatti's Type 57SC Atlantic in terms of aesthetics, and is virtually the same, barring the engine and its wheelbase. The Dubos (pronounced "Doo-Bow") features a 2.3-liter, 2224 CC supercharged engine that could sustain an output of 180 brake horsepower.
The car began life as a Grand-Prix racer for famed driver Louis Chiron who asked that it be remodeled after the Type 57SC in 1937. The same year that it was finished, this driveable work of art won second place in its Concours d'Elegance debut.
1939 Alfa Romeo 8C 2900B Lungo Spider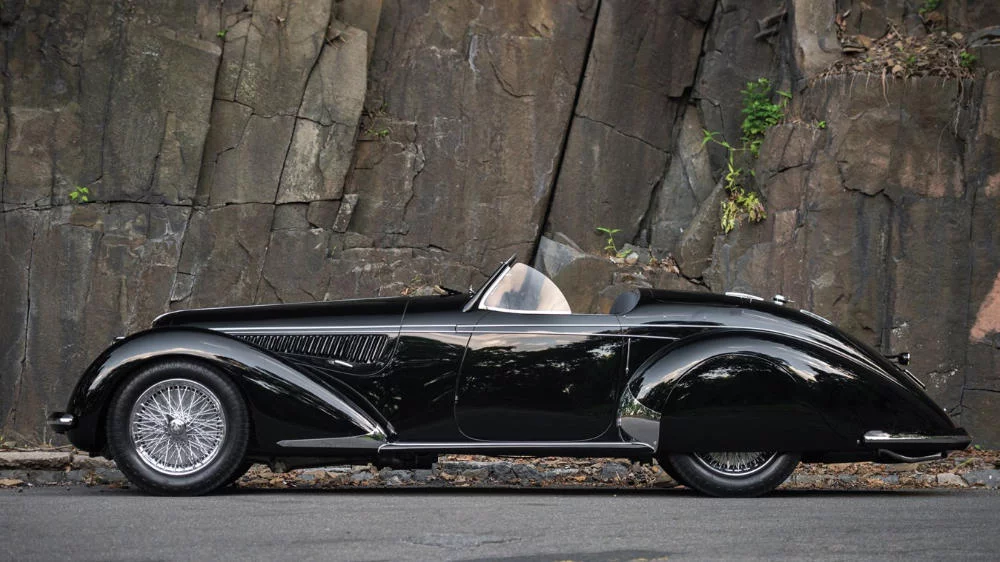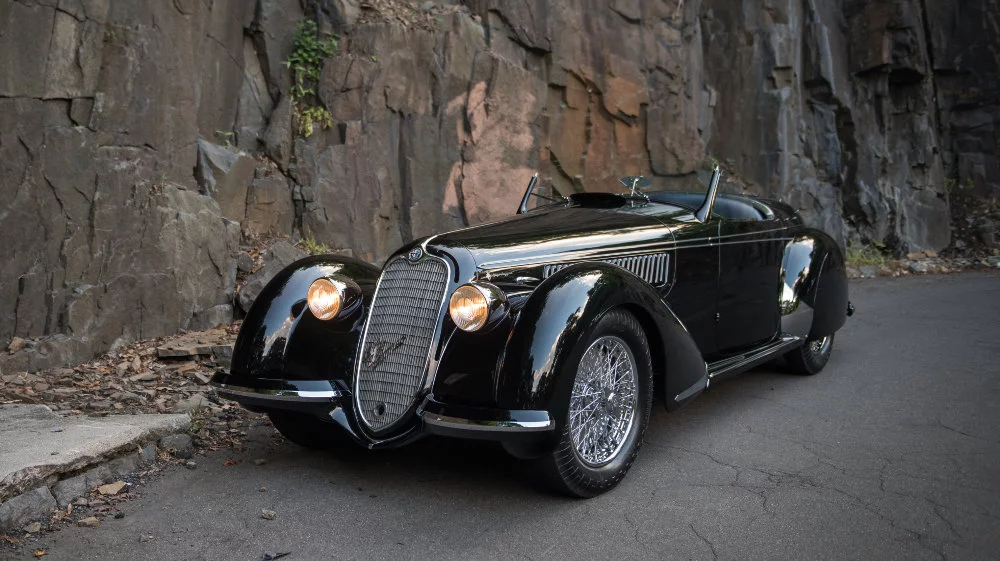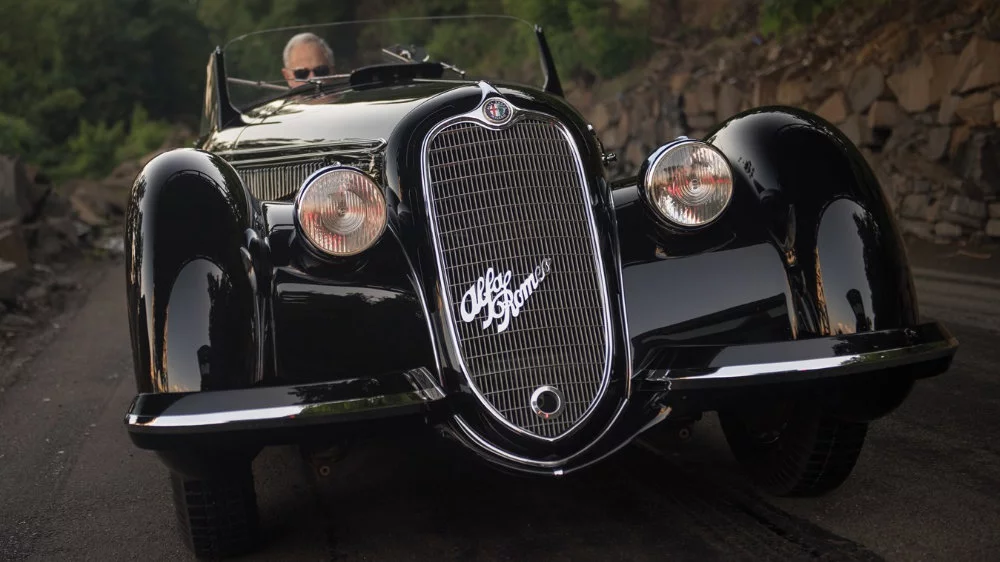 Photos by Darin Schnabel ©2016 Courtesy RM Sotheby's
Until a Duesenberg SSJ took away its title, the 8C 2.9 Lungo Spider was the most expensive pre-world war 2 car ever sold and remains the most expensive Alfa Romeo sold to date. The Lungo Spider has an inline-eight, 2905 CC engine (hence the 2900 name scheme), that afforded the car an enormous road presence.
It featured double-overhead cams and two superchargers that gave the car an astounding 180 bhp output, thanks to which the 2900B could effortlessly reach its top speed rating of 169 km/h (105 mp/h). Just like the Bugatti 57SC Atlantic, the 2900B was a top-of-the-line sport touring car that was characterized by flowing lines that gave the car the illusion of moving even when standing still.
1933 Rolls-Royce Phantom II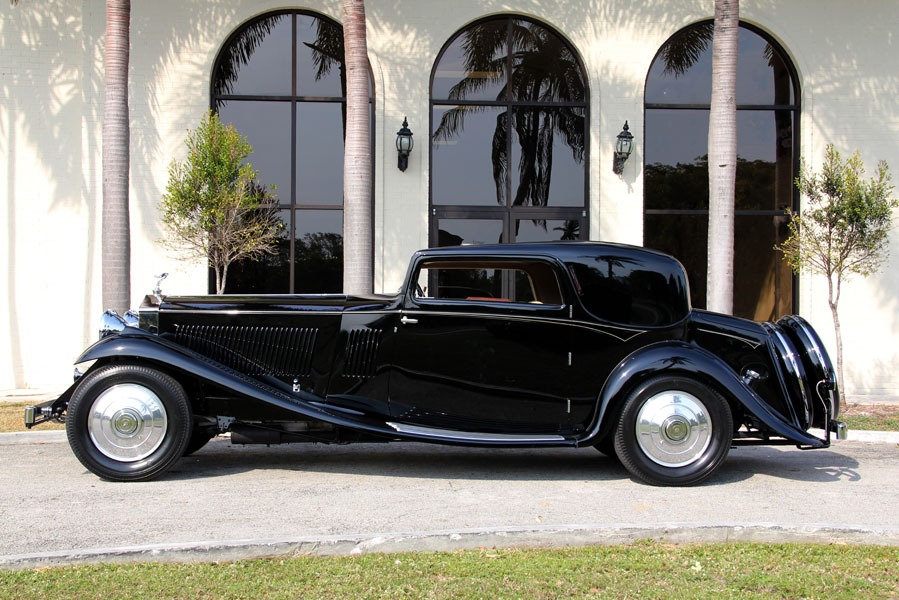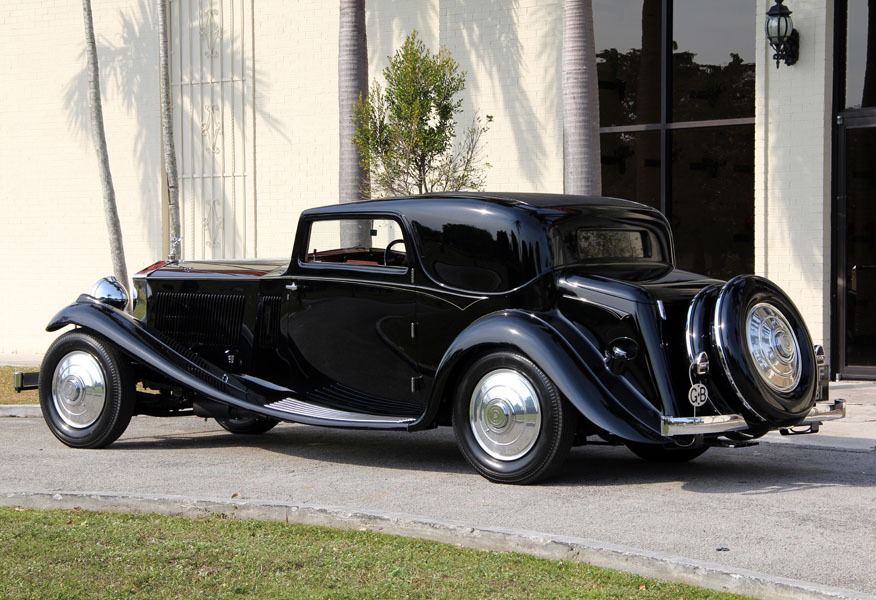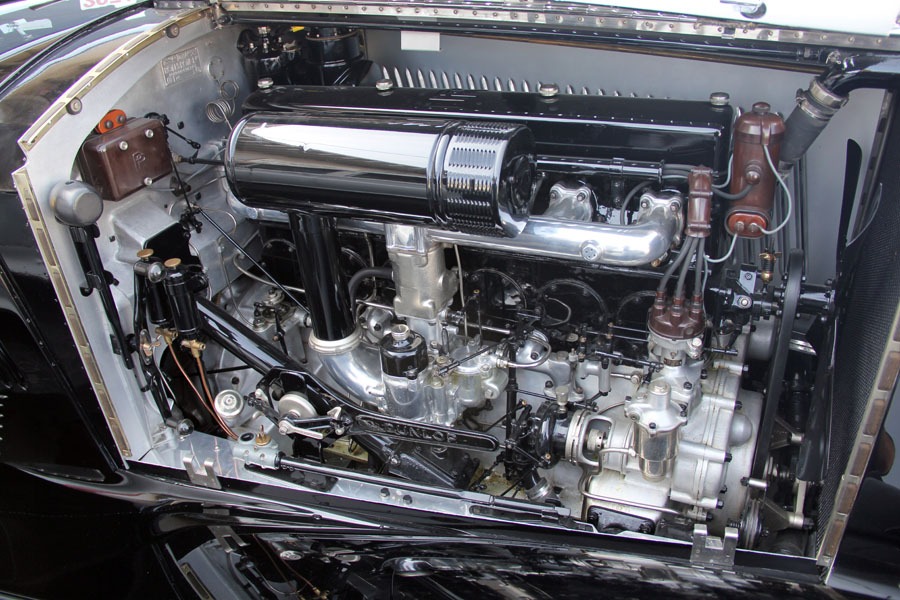 Photos by VantageMotorworks.com
The Phantom IIs were one of the last Roll-Royce car models that would personally be overseen by Sir Henry Royce. They boasted a 120 horsepower, inline-six engine that had 7.7 liters of displacement. The horsepower may seem a bit on the lower side, especially when compared to the other items on this list, but Rolls-Royce was never about speed – their focus was luxury, and boy, the Phantom II delivered.
Even with the "lesser" bhp, the Phantom II still managed a very respectable average top speed of 160 km/h (100 mp/h) and was paired with a four-speed, manual transmission gearbox. Today, most of the remaining Phantom IIs sell for north of $200,000 when they come up at auction.
1936 Mercedes-Benz 540K Special Roadster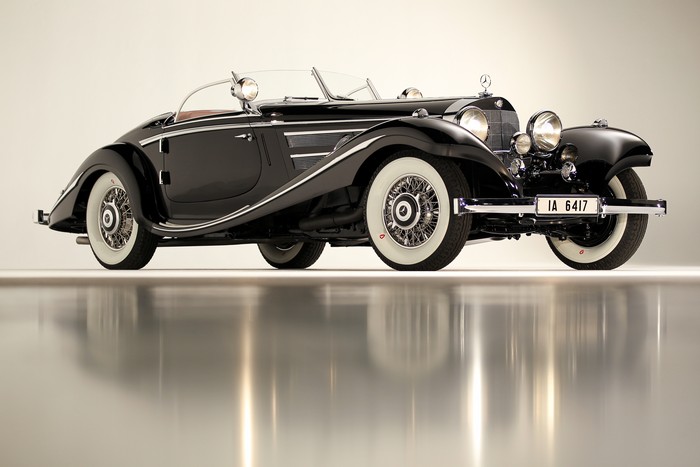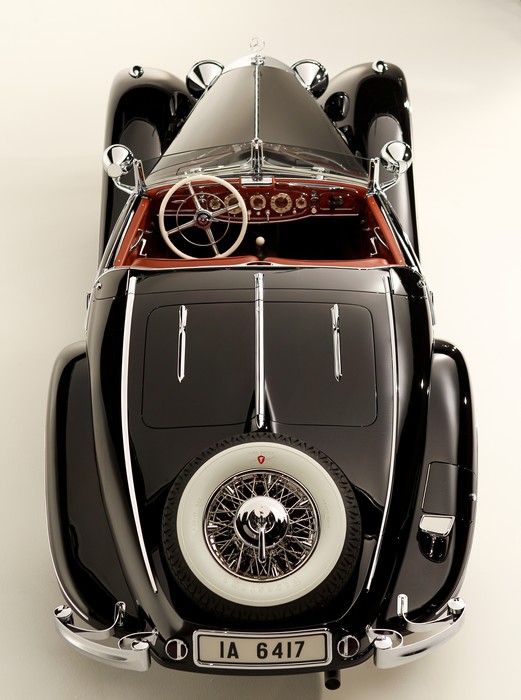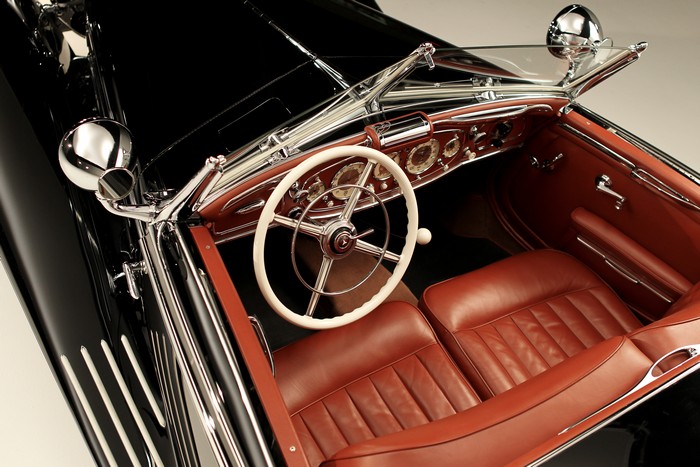 Photos by Peter Harholdt
The 540K draws her name from a 5.4-liter engine that could power the large car to a top speed of 170 km/h (105 mp/h) with ease. The K in the name stands for "Kompressor", indicating a supercharged engine. Normally, the engine pushed out 115 horsepower, a number that leaped up to 180 when the roots-type supercharger was engaged.
The Mercedes 540K Spezial-Roadsters were built exclusively to order and even had their own separate factory. The cars flaunted sweeping fenders, extremely long bonnets (hoods), tall veed grilles, and flowing, tapered tails that soon became the darling of the German automotive world.
1937 Rolls Royce Phantom III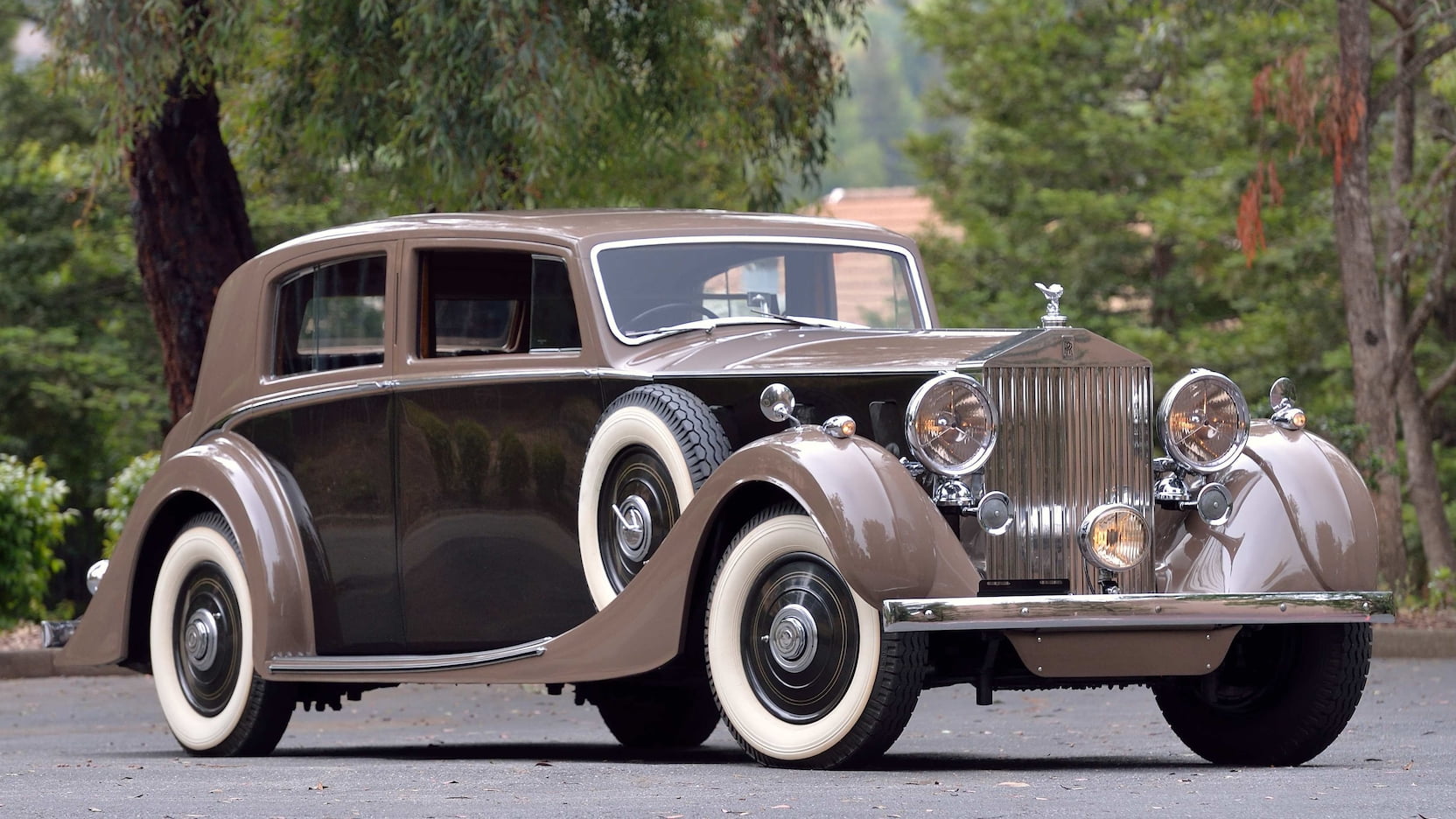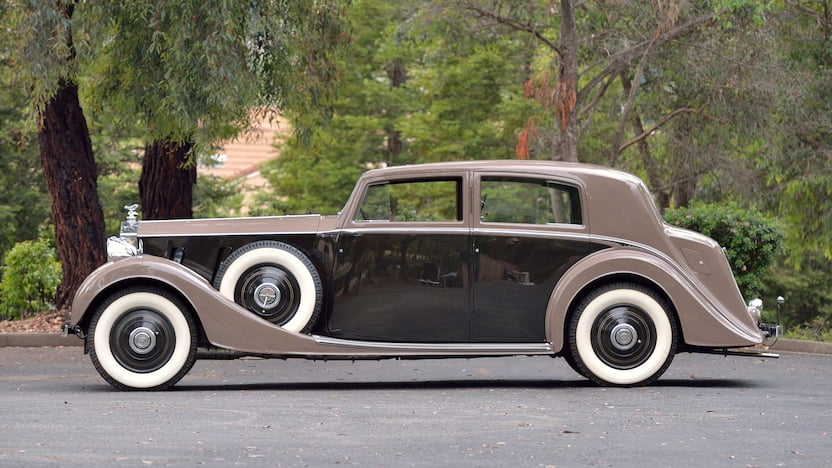 Photos by Mecum.com
You know a company's done something right when they release a third-generation car within the span of a decade. The Phantom III took up her predecessor's mantle with grace, and to the surprise of many, continued to sell despite the great depression. The III's boasted a hulking 7.4-liter V12 engine that could propel the cars ~3000 kg (6613 lbs) curb weight to an impressive 150 km/h (93 mp/h).
Like has been said, Rolls-Royce was never about Bugatti-level speed. It was about opulence, beauty, elegance, and class. The Phantom III will always hold her place in the history books as being one of the finest examples of luxury automotive engineering ever constructed.
1936 Horch 853 Roadster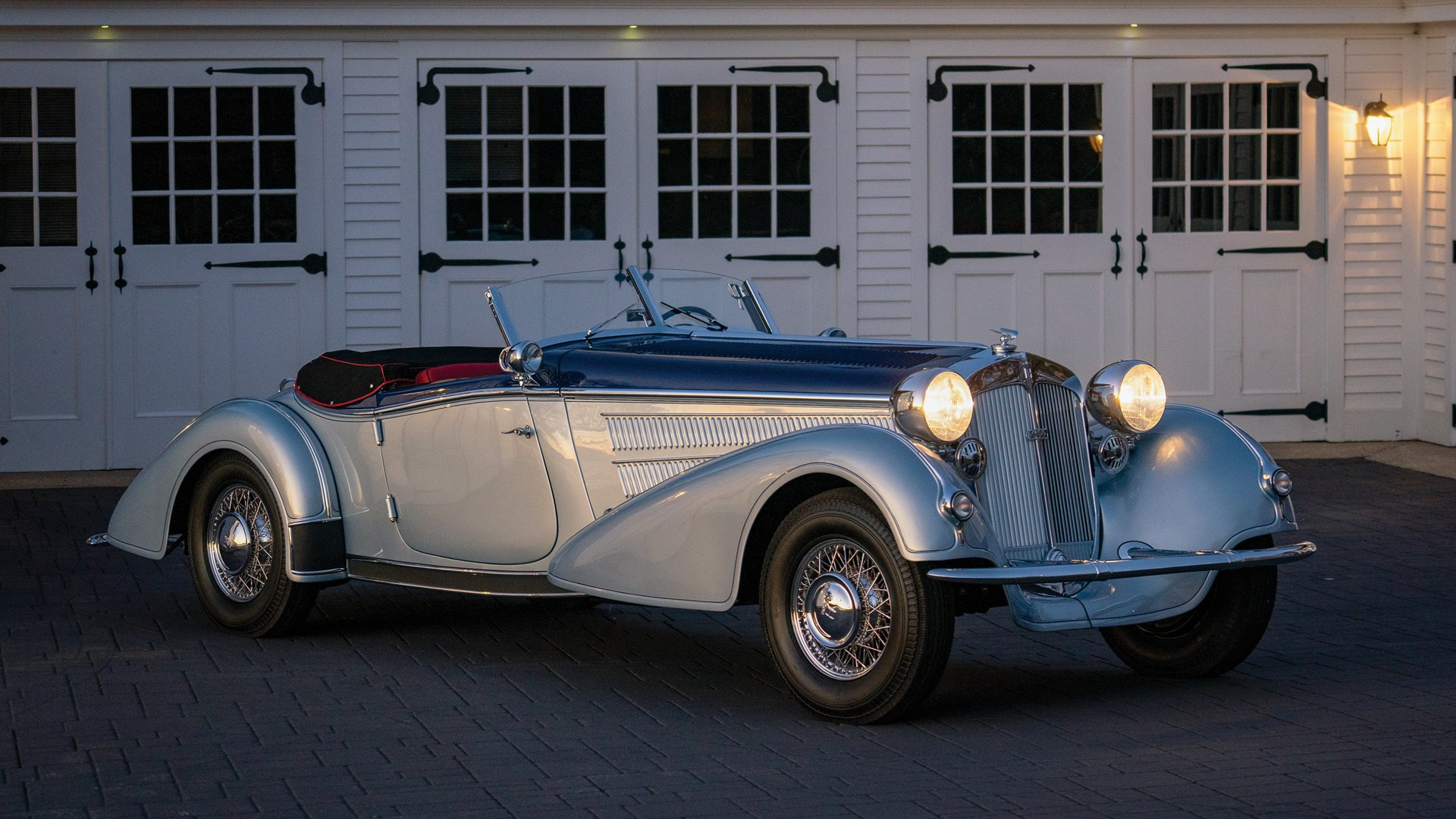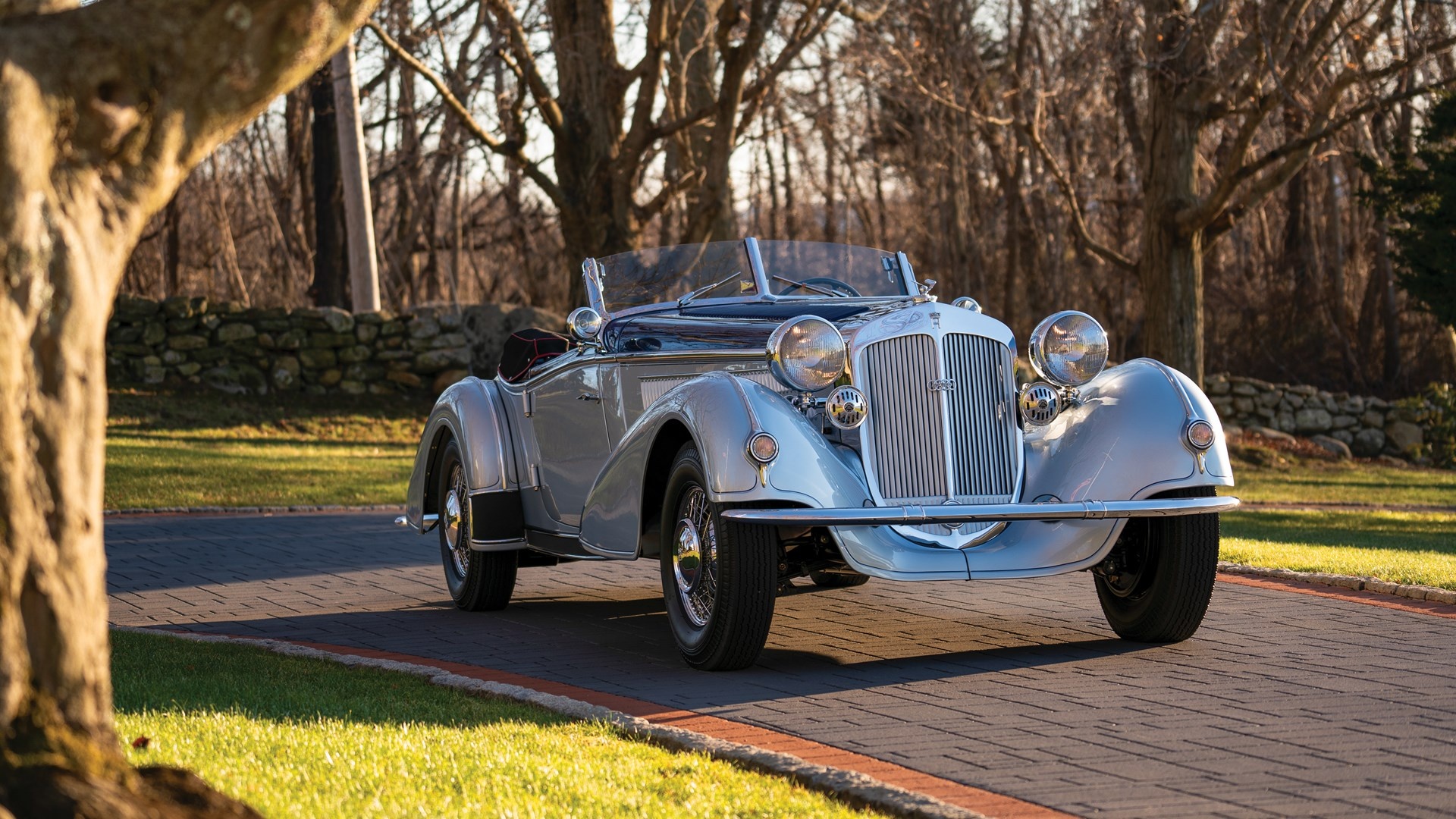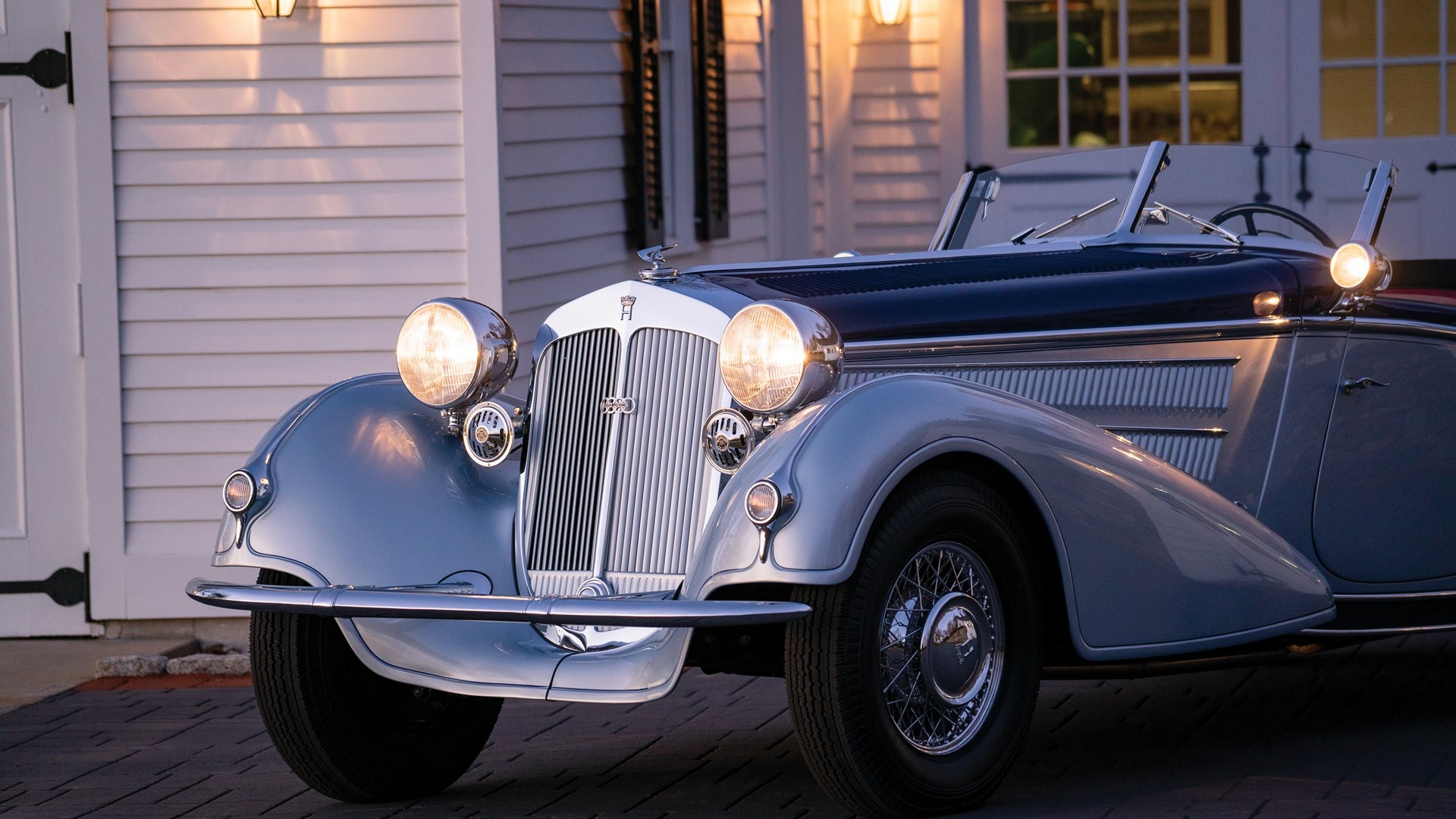 Photos by ClassicDriver.com
Once again, we have Germany to thank for giving the world yet another marvelous car – the Horch 853. Horch was set up in Cologne in 1899 and her vision was to one day be a competitor to Mercedes-Benz. Unfortunately, that didn't pan out as expected, and as a result, only five of these splendid vehicles exist today.
The brand merged with four other companies to form the auto union and lives on today through her descendant, Audi. The Horch 853 uses a 4944 CC, straight-8, 120 horsepower engine that accelerates the car to her rated top speed of 135 km/h (84 mp/h) in about 18 seconds.
1930 Mercedes-Benz 710 SSK Trossi Roadster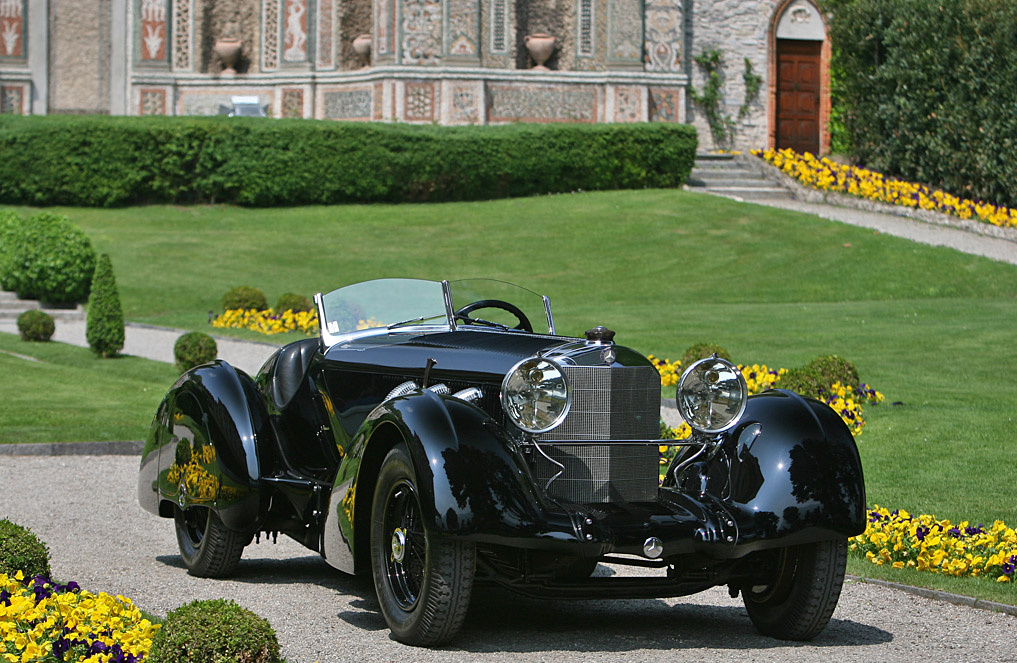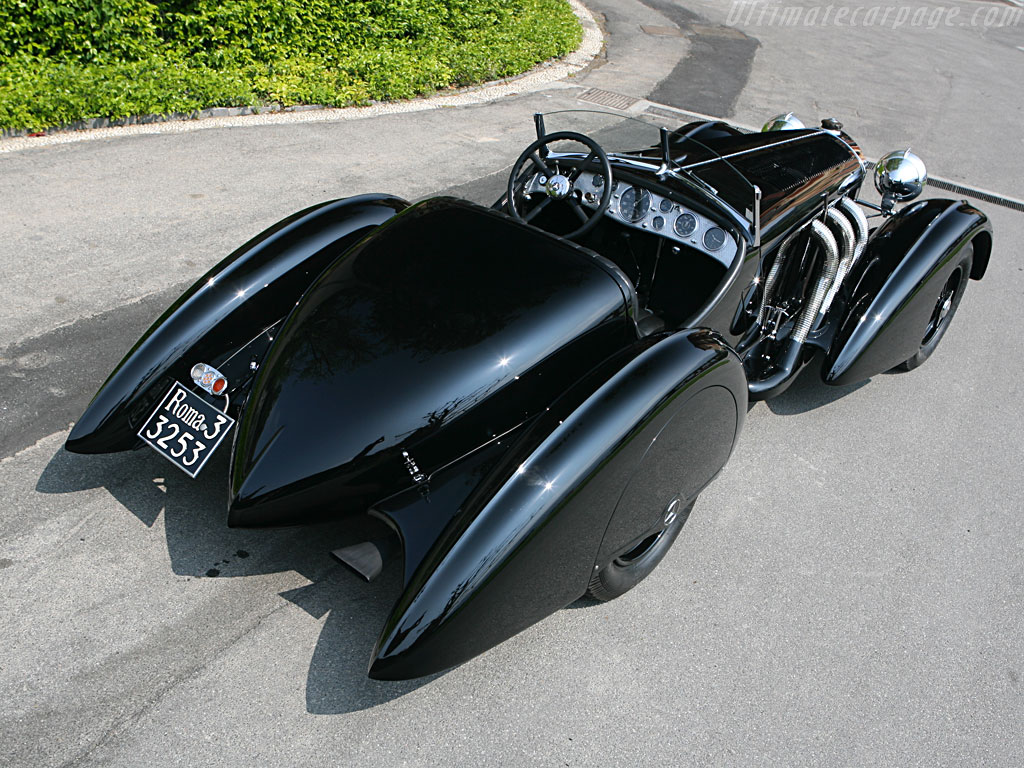 One of the most elusive (and expensive) vintage cars in the world, the SSK was the car of choice for racing events in the early 20th century. The 710 Trossi Roadster is named after her first owner, Count Carlo Trossi, who would go on to become the president of Scuderia Ferrari's racing team. Again, the "K" (Kompressor) in the name is indicative of a supercharged engine – this particular one displaced 6.9 liters and produced a jaw-dropping 300 brake horsepower.
That behemoth of an engine (which gained the moniker of "white elephant") effortlessly got the car's 1814 kg (3999 lbs) curb weight to her top speed of 193 km/h (120 mp/h). Today, only five of the 710 SSKs remain in working condition, making them some of the rarest on the planet.
1935 Audi Front 225 Roadster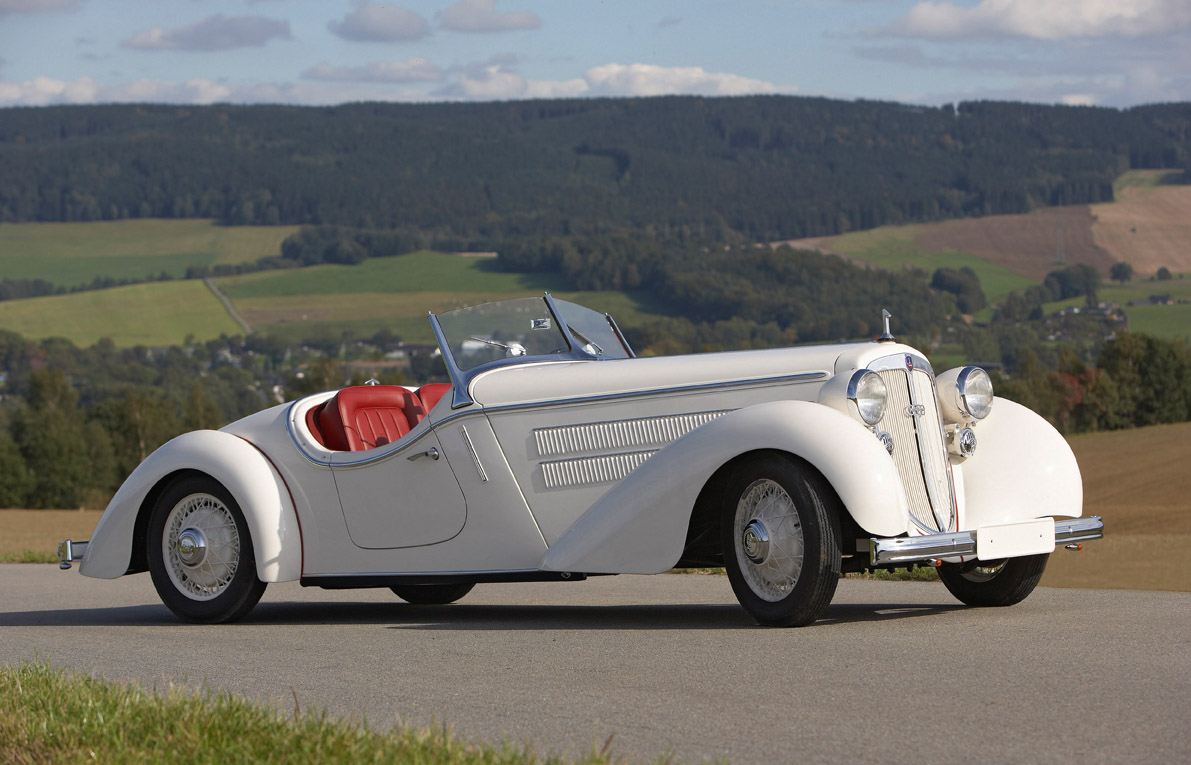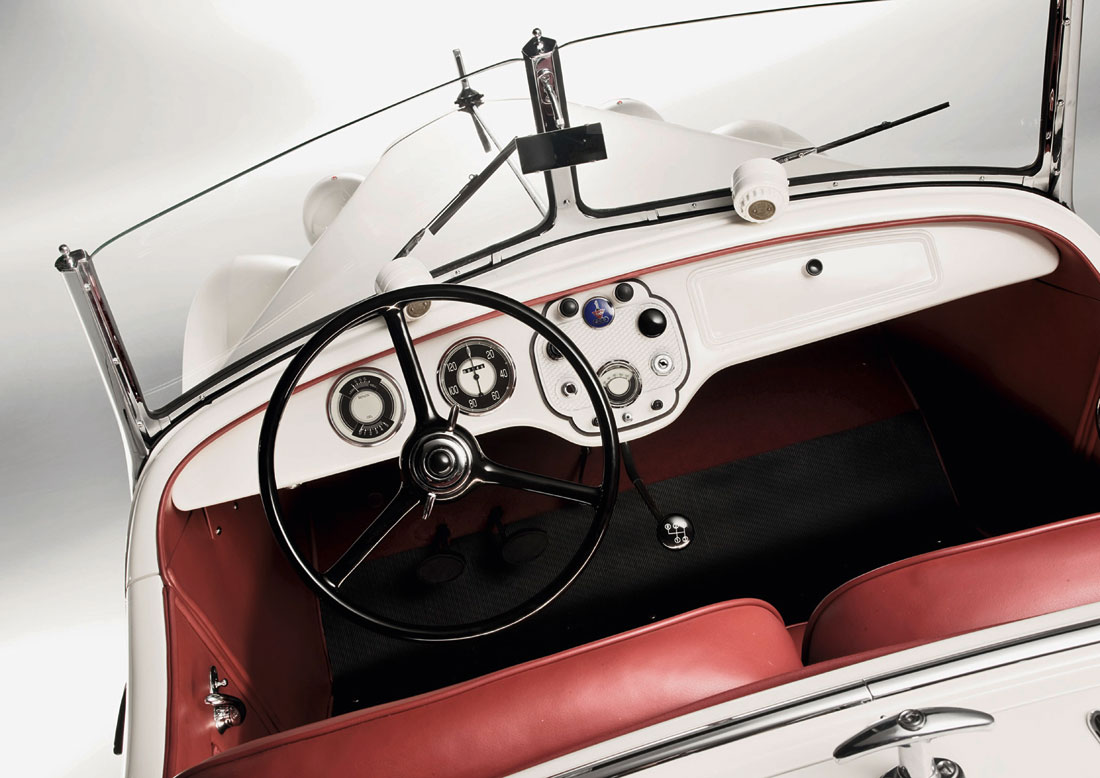 Photos by Cartype.com
This beautiful piece of automobile history was one of Audi's first attempts at making a mainstream front-wheel drive offering. The cars usually had rigid rear axles and wishbone independent suspension in the front and were powered by the same engine that was used in the cult-status W245 Wanderer. Known as the "Typ UW" in the auto union, only two prototypes were built by August Horch, and none survive today.
However, Volkswagen decided to pay homage to the legendary car by recreating a carbon copy of it, using an original chassis. The recreated Type 225 Front is white, features Audi's iconic 1920's tower grille, and has a mesmerizing swept Tail design.
1930 Bentley "Car Zero" Blower Continuation Series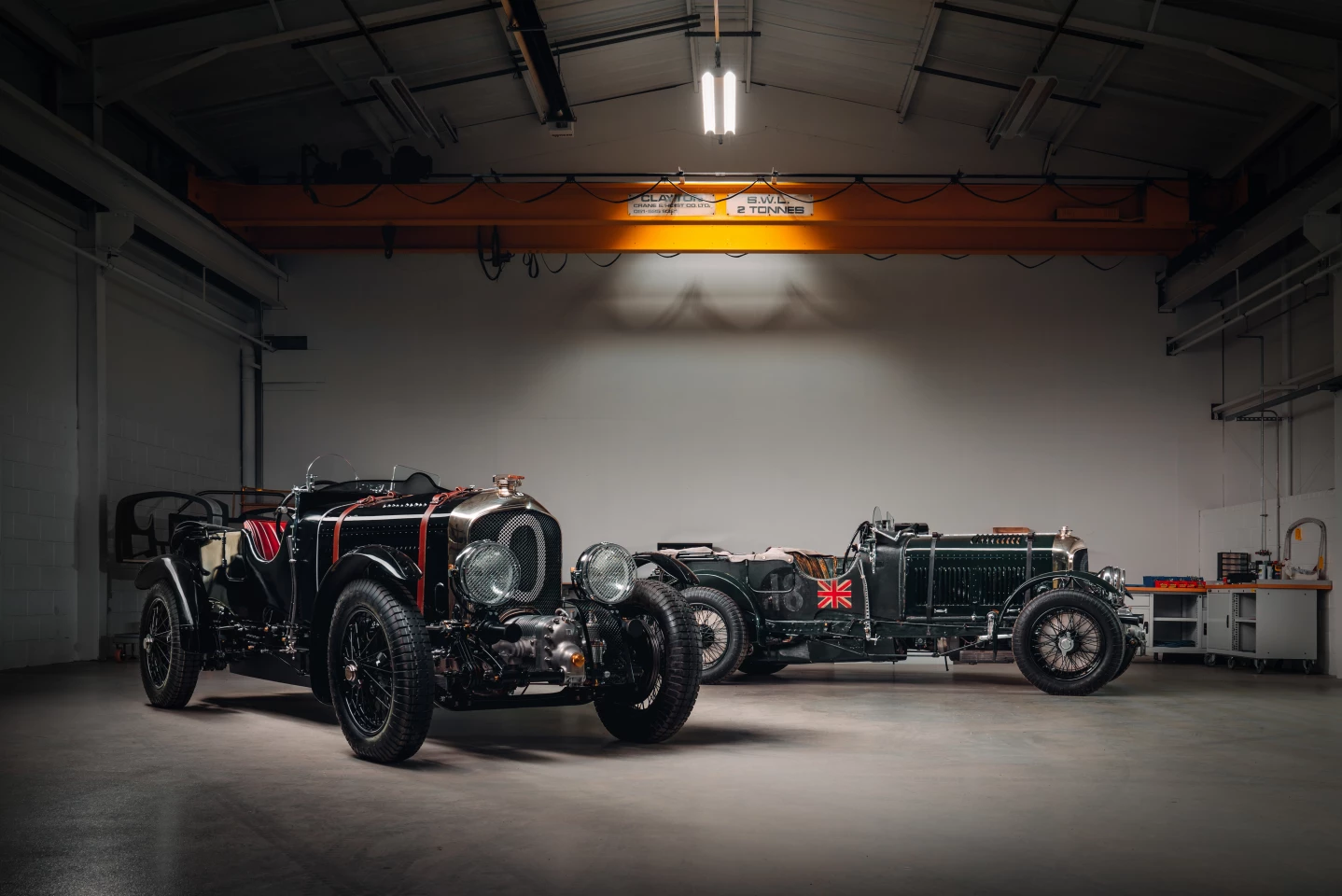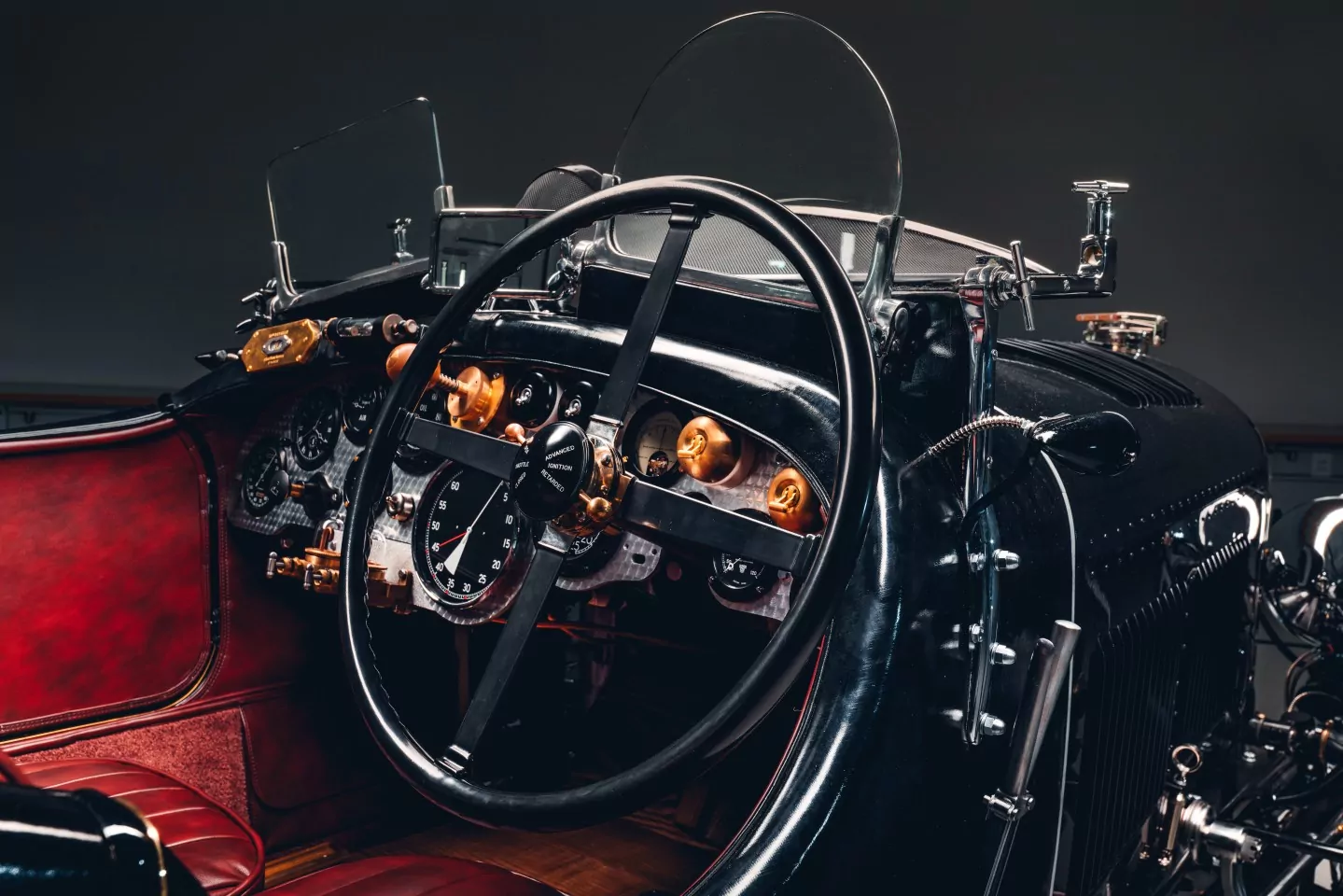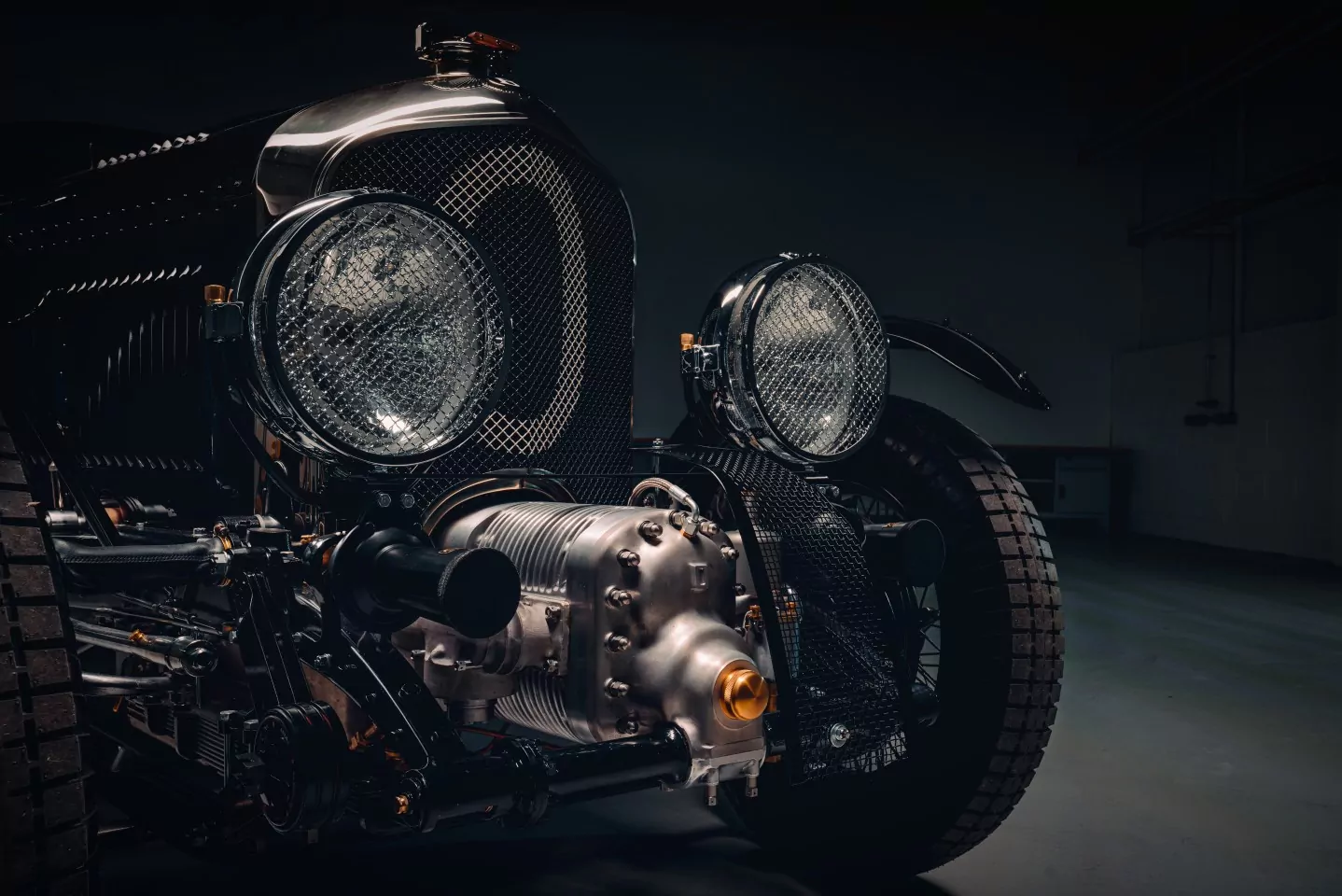 Photos by BentleyMotors.com
The Bentley blowers were brought into the limelight when they played a pivotal role in the winning of the 1930 Le Mans. Built for British driver Sir Tim Birkin, the original number of Blowers was only 4, all powered by a 4.5-liter engine. Bentley's coach division, Mulliner, has disassembled the original Blower and has scanned all of her thousands of parts to rebuild the car using modern tools.
These recreations are called the "Blower Continuation Series" and the production process is already underway. Even the replica cars will feature copies of the original supercharged, 4-cylinder engine that will give the Continuation 240 brake horsepower at an amazing 4,200 rpm.
The prototype of the Continuation series has been completed after about 40,000 man-hours at Mulliner, and is named "Car Zero". She is undergoing road trials before serving as the reference model for the customer variants. Check more photos.
1932 Bugatti Type 41 Royale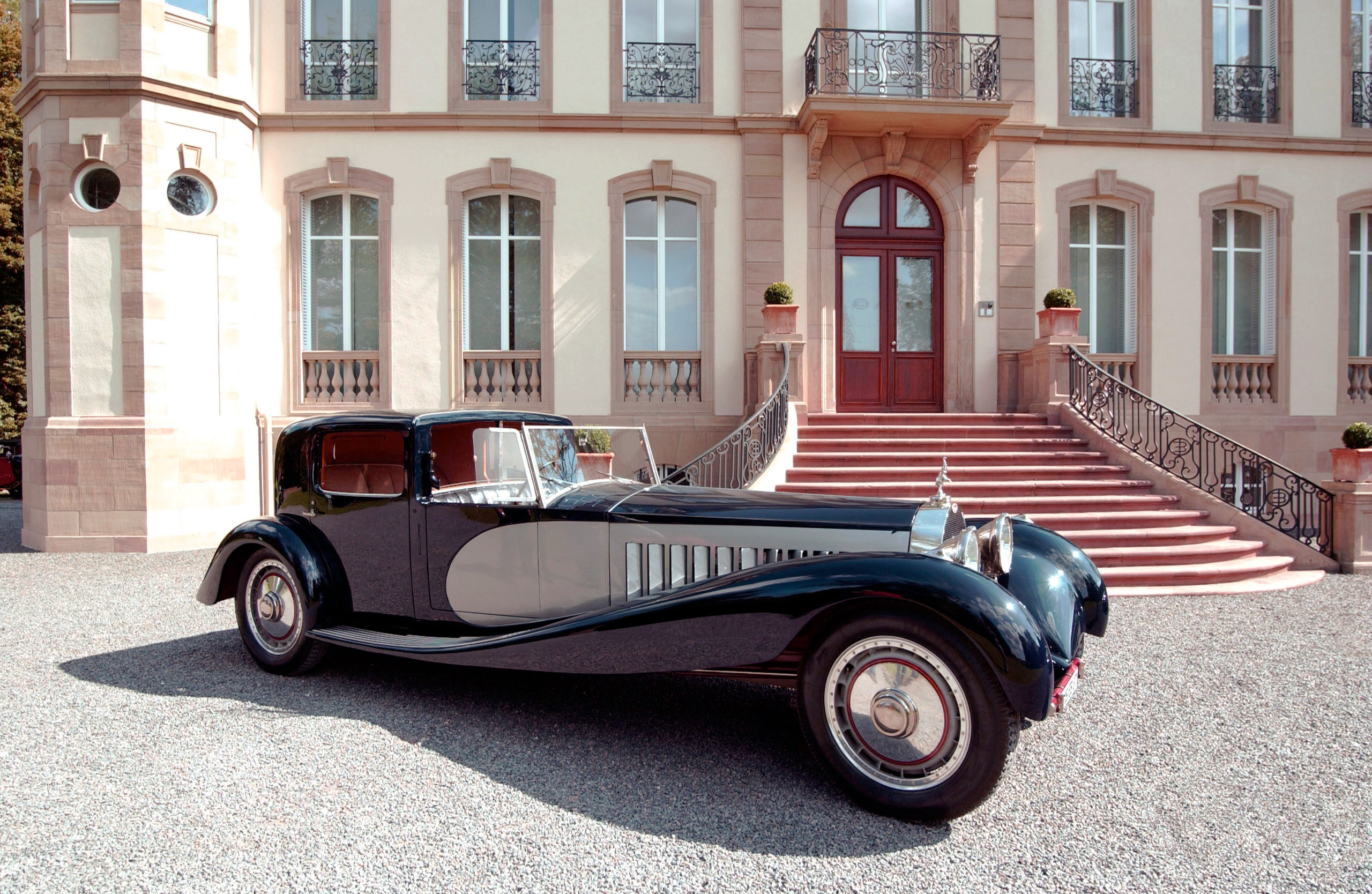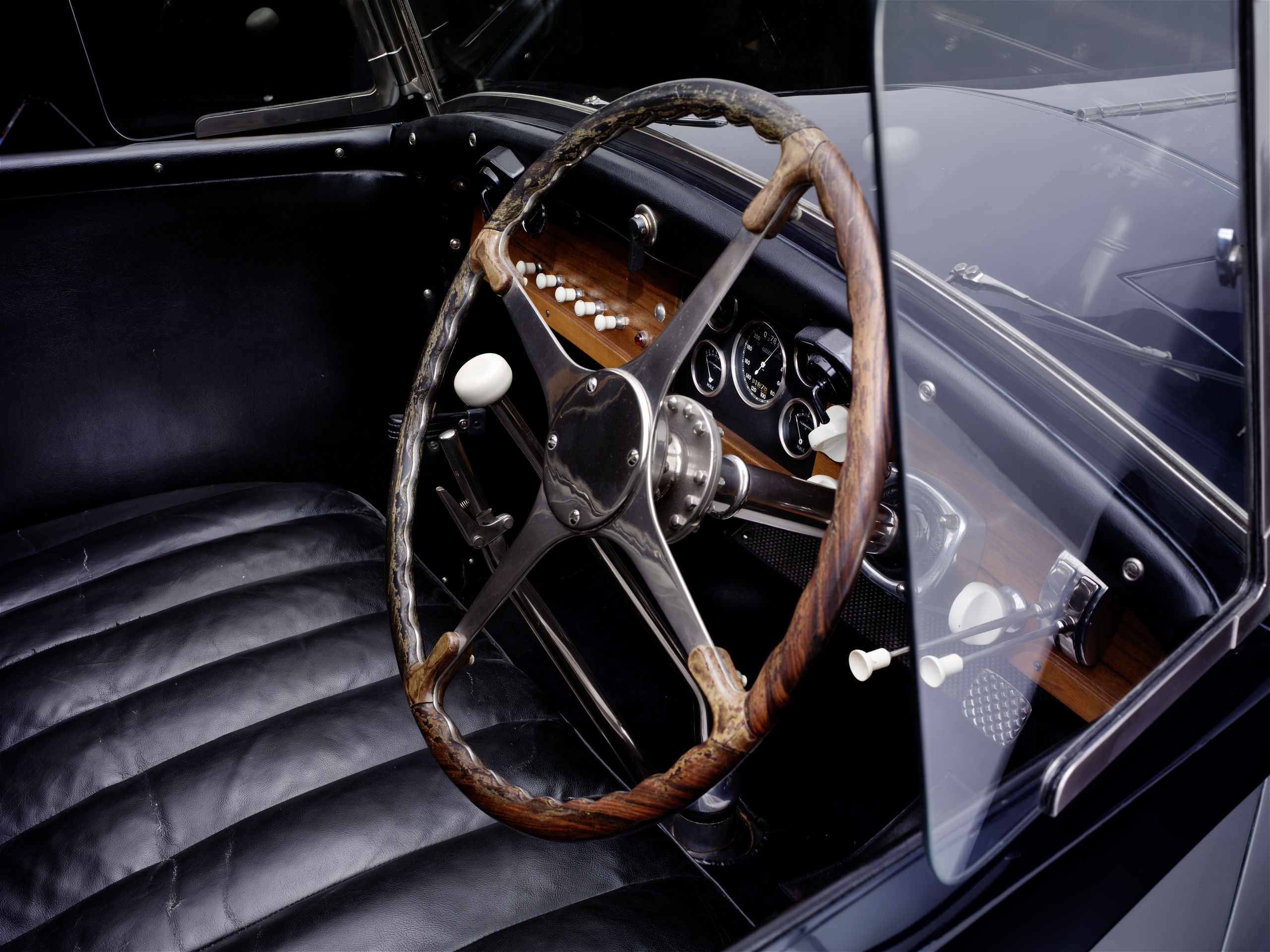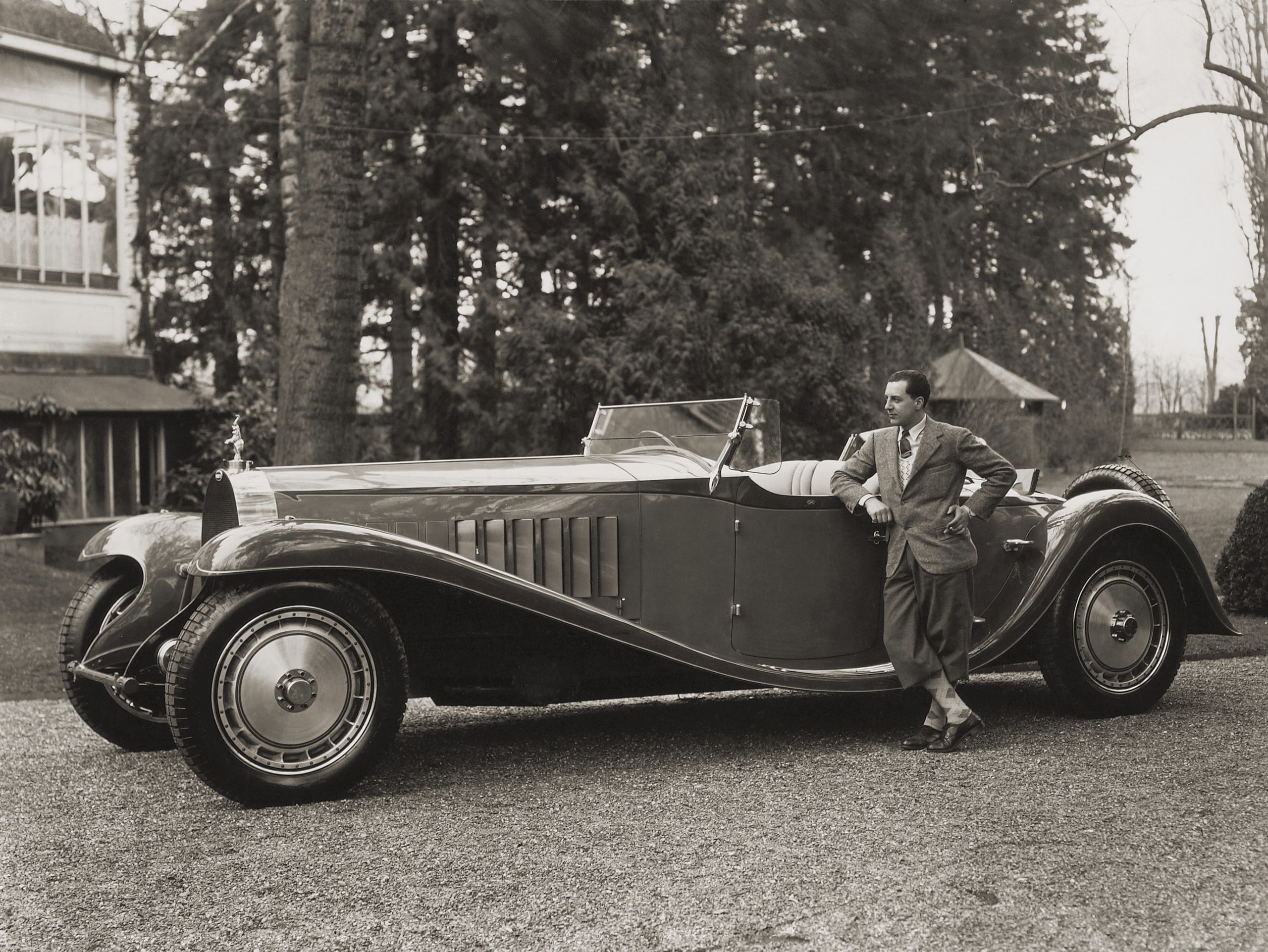 Photos by Newsroom.Bugatti
The type 41 is an extremely distinguished-looking car, as it should be – Ettore Bugatti built it for heads of state. Only six of these masterpieces were ever built, and they were the longest Bugattis ever made. The car weighed around 3175 kg (7,000 lbs) when paired with a limousine body, and had extremely long, sweeping "flow" fenders that covered 24-inch alloy wheels.
The Type 41 has a straight-8, 12.7-liter engine that uses a 9-bearing crankshaft. It can produce 300 brake horsepower effortlessly giving the car about 94 brake hp per tonne of its bodyweight – that's impressive. The car was originally slated to have 25 copies, but the great depression culled those plans. Only three cars went to the intended owners, and the prototype crashed. This has made the Type 41 one of the most desirable Bugattis of all time.
1935 Mercedes-Benz 500K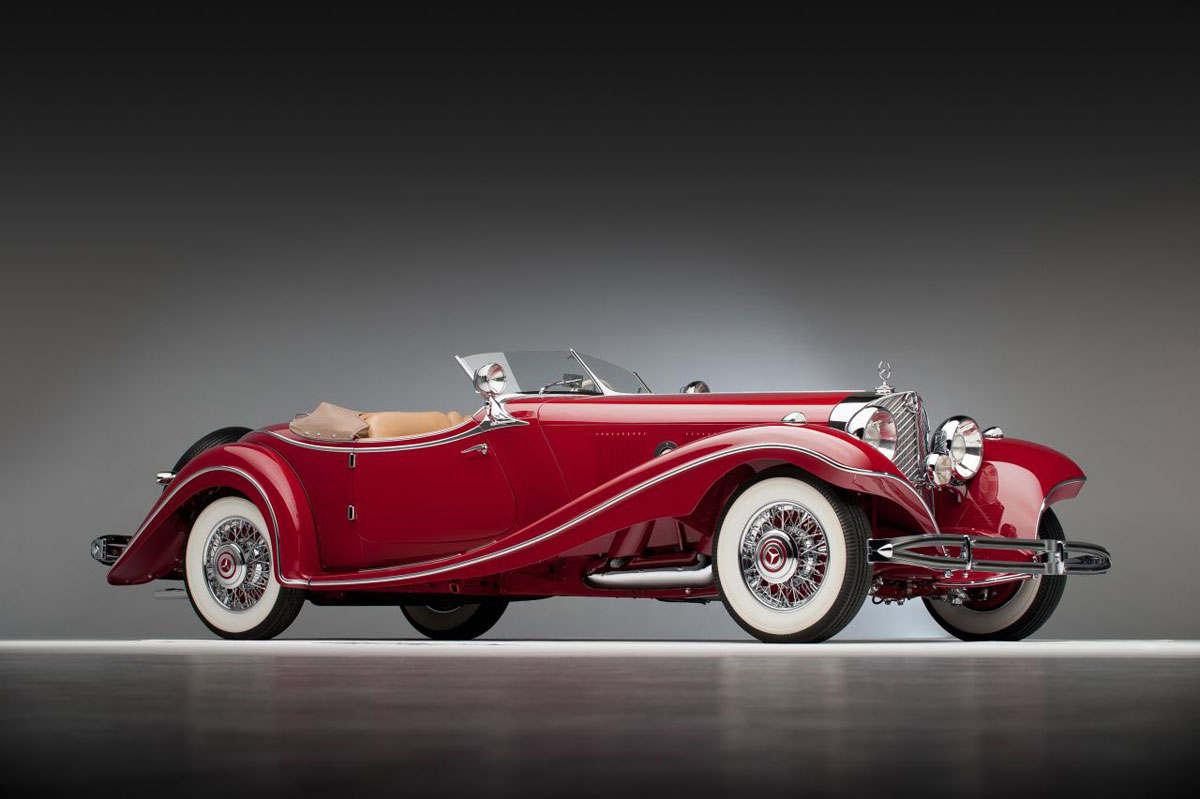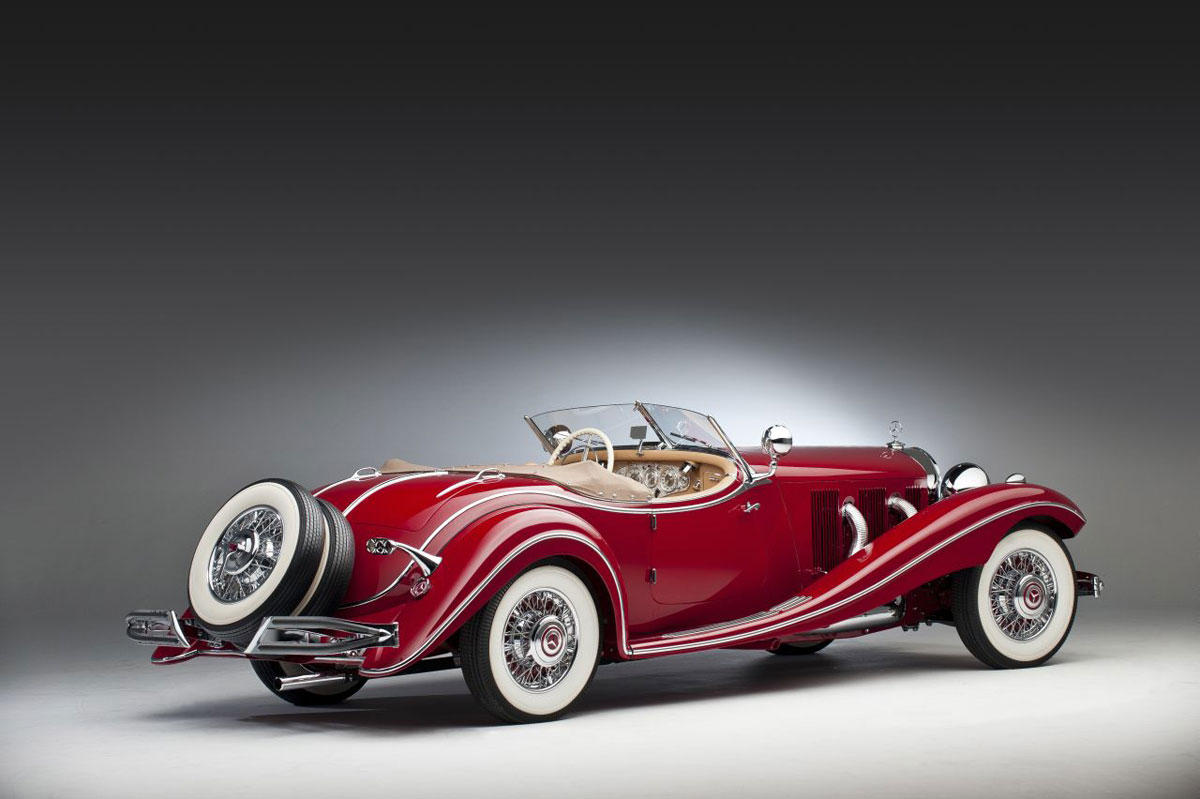 Photos by eXtravaganzi.com
This gorgeous roadster by Mercedes was the inspiration for what eventually turned into the near-mythical 540K. As you know by now, the "K" means a supercharged engine, this particular one being an inline-8 cylinder engine that displaced a total of 5.0 liters. The 500K was the star attraction at the 1935 Berlin Car Show, and from there she was sold to a wealthy German industrialist.
The roadsters usually weigh in at about 2700 kg (5942 lbs), but could still tour at a remarkable 160 km/h (99 mp/h). Only 58 Roadsters were ever built, and two-thirds of them were destroyed during the second world war. These beautiful cars remain prized for their heritage and frequently fetch price tags of over $1,000,000 whenever they happen to come under the hammer.
1937 Cadillac Phaeton 5859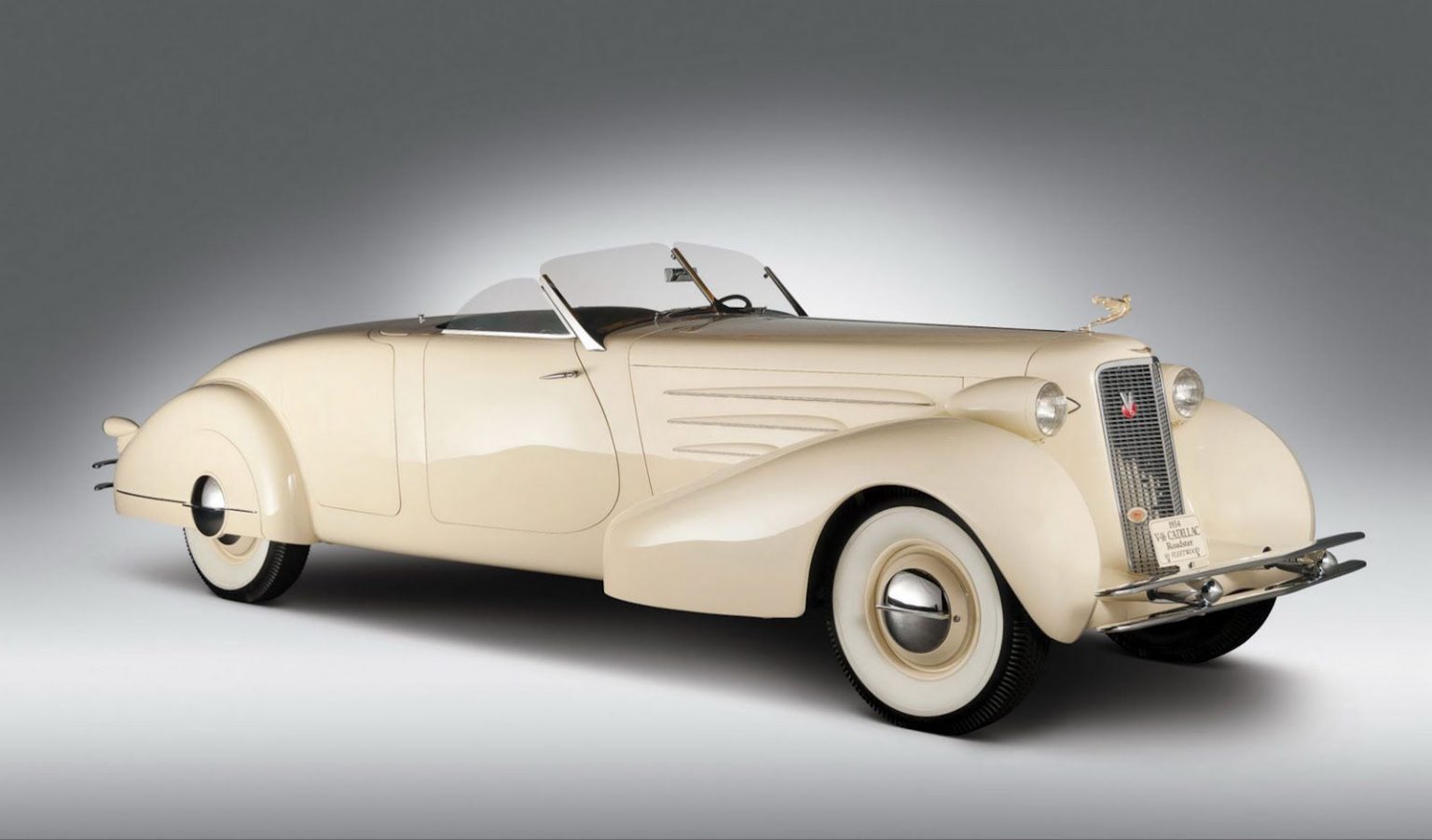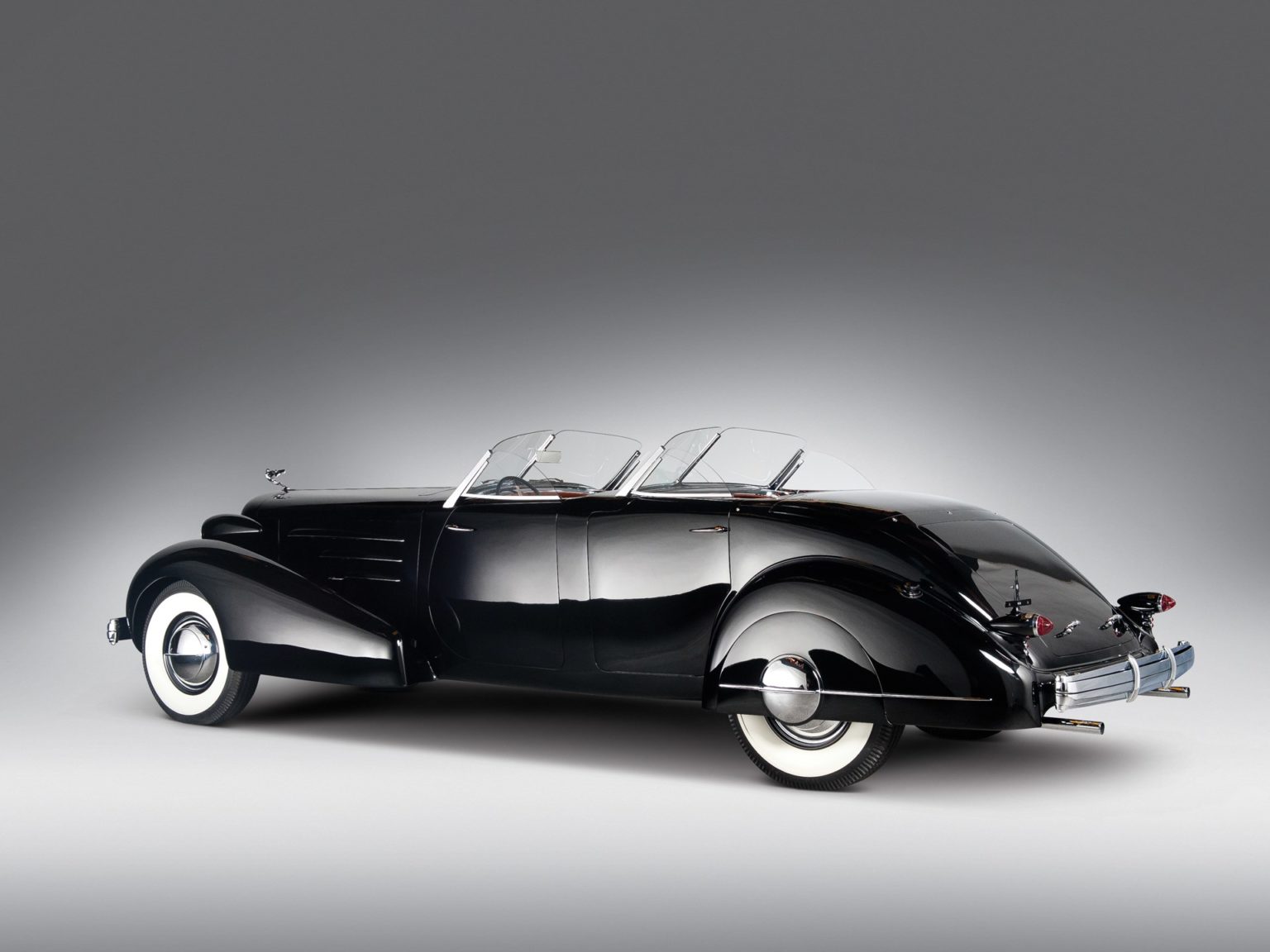 Photos by Moneyinc.com
The Phaeton was to be Cadillac's response to the Rolls-Royce Phantom III. It was a luxury sports car that was outrageously expensive to build (and even more so to buy). Because of the great depression, however, the car was never made because it didn't make economic sense for the company to manufacture a car that they didn't know would sell. However, in 1980, a replica version of the car was custom built by famed coachbuilder Fran Roxas.
He referenced original sketches of the phaeton to build an exact replica of it, which sold for just under $1 million at a Sotheby's auction in 2012. Phaeton is a word that means "vintage open-air touring car", and today, the Cadillac Phaeton is still considered one of the most exclusive Cadillacs ever made, even though it is a (beautiful) replica.
1929 Bentley "Birkin Blower"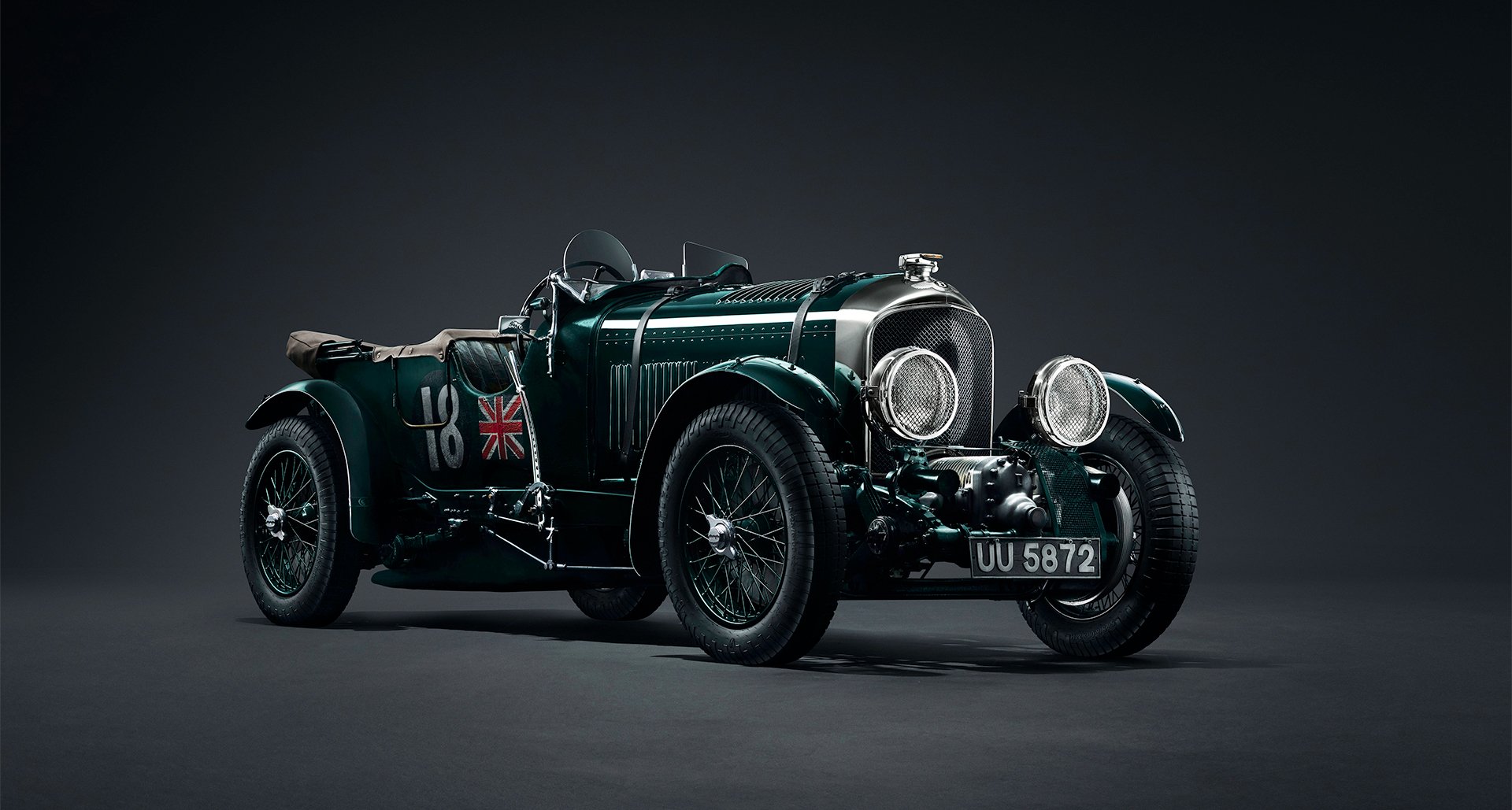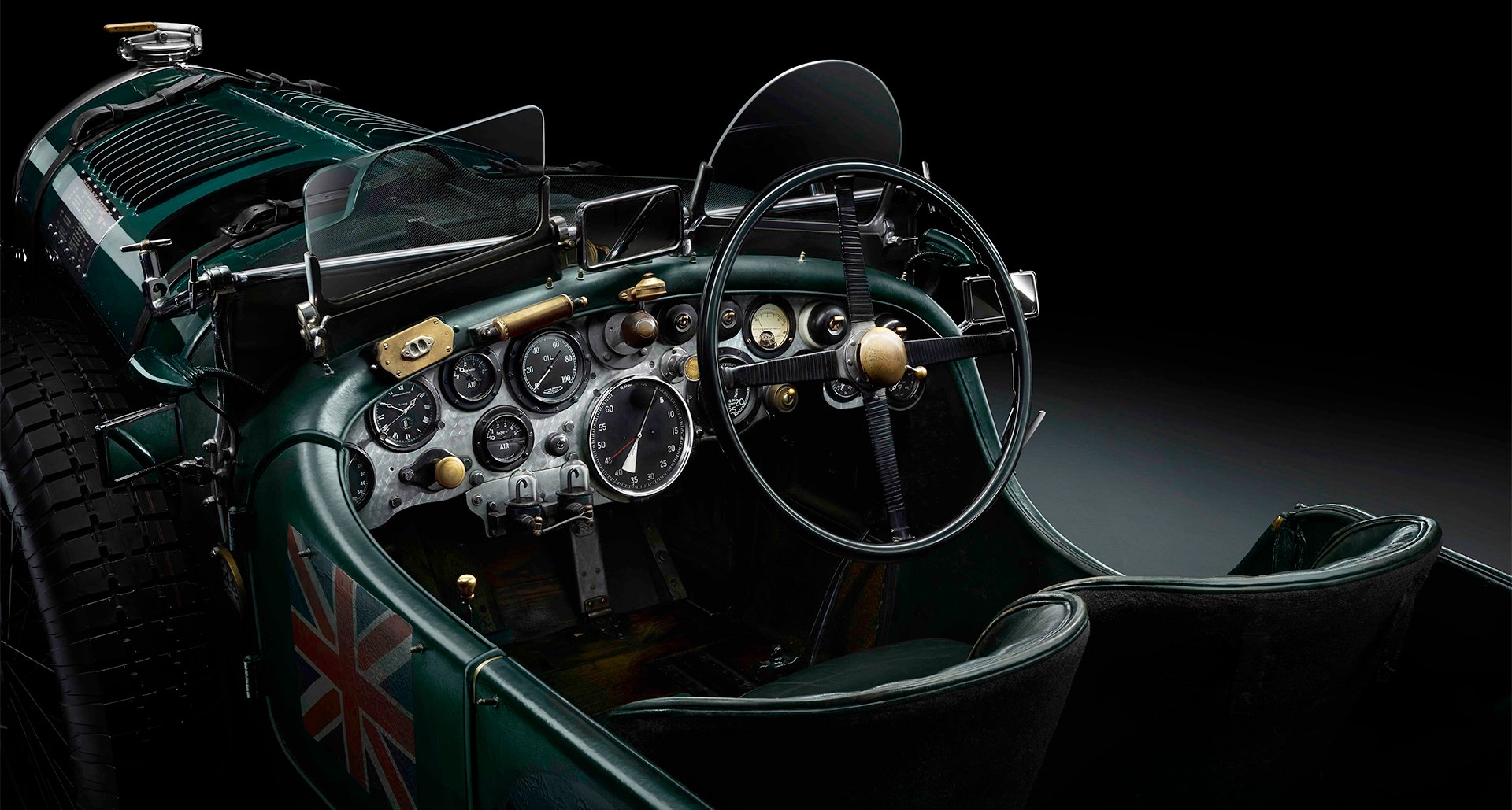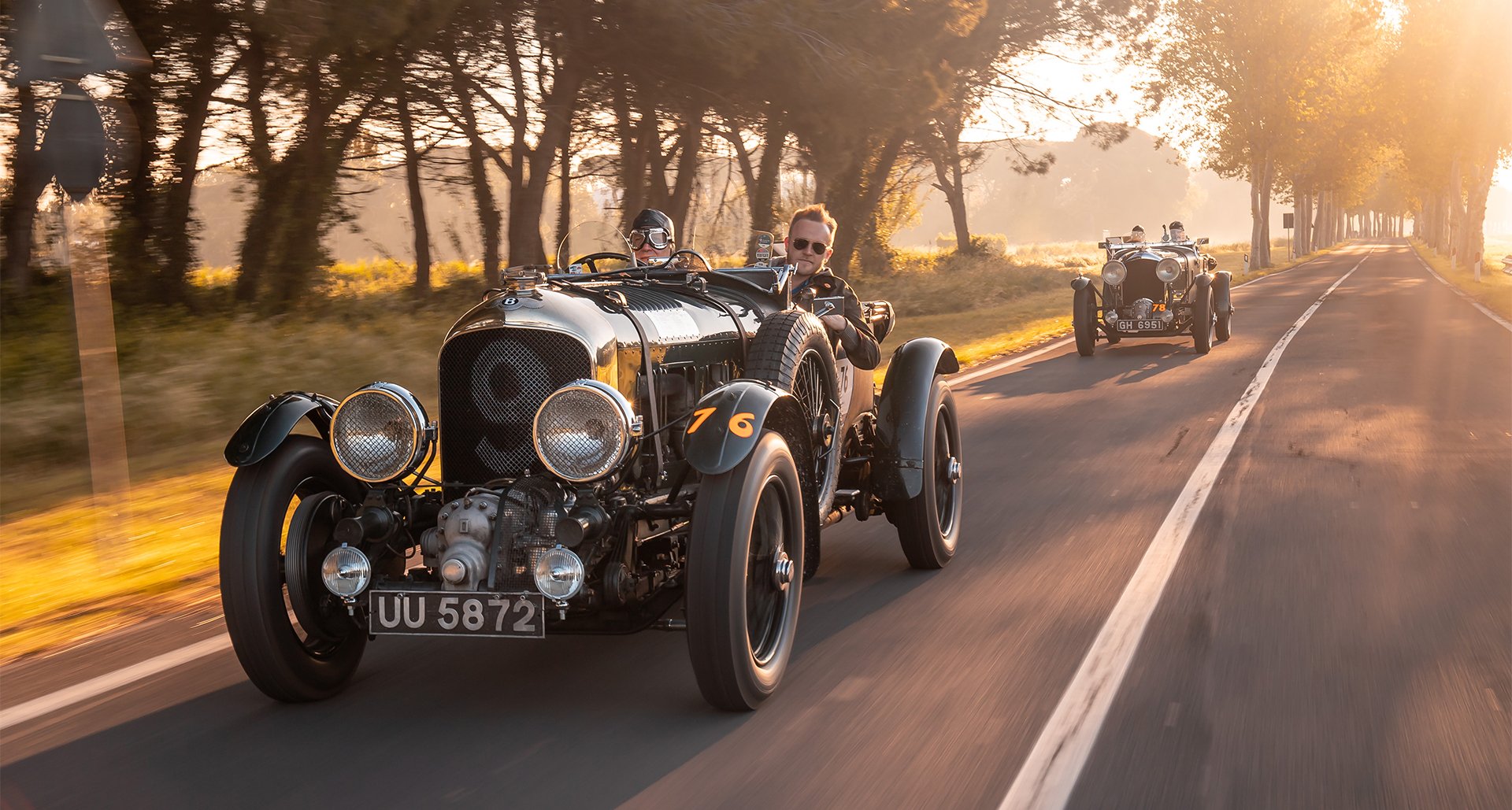 Photos by ClassicDriver.com
After the successful trials of "Car Zero" of the continuation series, the power couple of Bentley-Mulliner has settled on a production figure of 12 units of Birkin Blowers. It will take the marque brands coachbuilding division over two years to finish production of these units, which are exact replicas of Sir Tim Berkin's original 4.5-liter touring Bentley blower that was made in 1929. Arguably, that 1929 Blower is what cemented Bentley's position in the racing world, having played a pivotal role in the win of the speed-six in 1930.
The car is an exact model of the original, but several discreet, hidden-from-view concessions have been made to conform to safety norms. All twelve of the Birkin Blower's Continuation models sold out the same week that they were announced in 2019.
Retro Cars – Roadgoing Works of Art
Yes, the Bugatti Divo and Ferrari 488 are modern engineering marvels. The way that they corner, launch, and accelerate is otherworldly. But even those cars' insane amounts of torque, high horsepower, and otherworldly looks simply cannot beat these old classic cars when it comes to looking stunning.
Each one has a story to tell: if you've ever cared to look up a car history report, you'll know that they can reveal some pretty interesting stuff. For example, the 1936 Mercedes 540K listed above was owned by none other than the sweetheart of European high society, Baroness Gisela Von Krieger.
That said, we really must commend the people who work tirelessly to keep these unique retro cars alive – they're more than cars, they're works of art. They were built upon a different premise to today's (admittedly amazing) money-making machines. To quote Ettorio Bugatti: "I build my cars to go, not to stop".