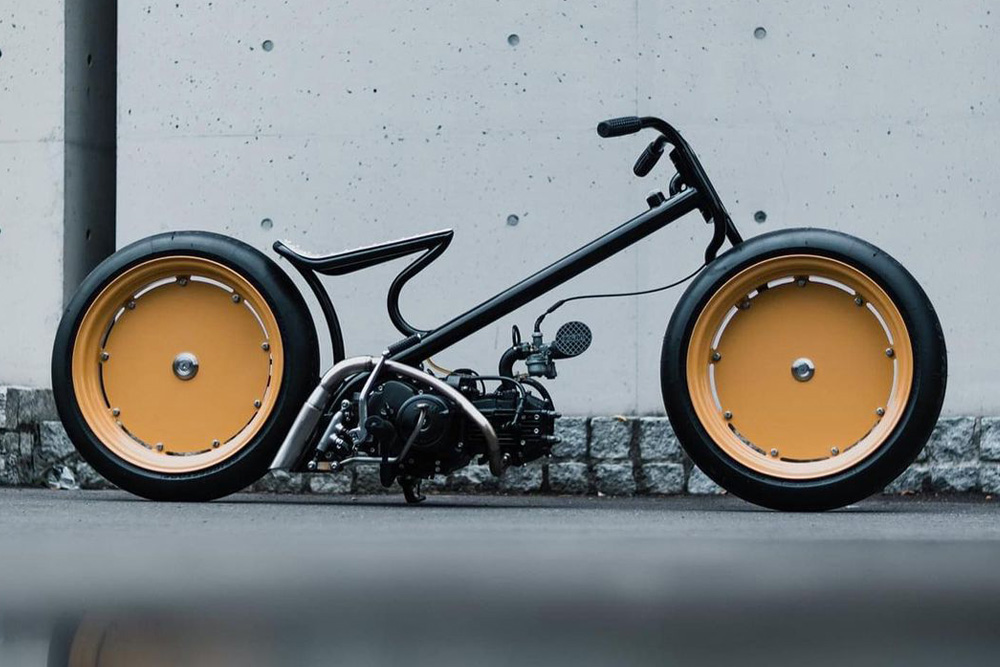 Take a look at one of the most impressive take on a BMX-inspired build came to us from Taiwan's AFS Custom Bikes – a bespoke bike building outfit based in Tainan City along the East Asian country's southwestern coast.
The custom build began life as a SYM Symba 100 – a Taiwanese-made clone of Honda's Cub – however, very little of the original donor remains in play. The project is built around a fully bespoke – and completely rigid – frame modeled after 20′ BMX bikes that now accommodates an underslung engine that rests only inches off the ground. The build's seat post and swing-arm have also been integrated into the rigid framework – as has its fuel cell – while the fore-end of the bike now sports a fully custom (and also rigid) fork.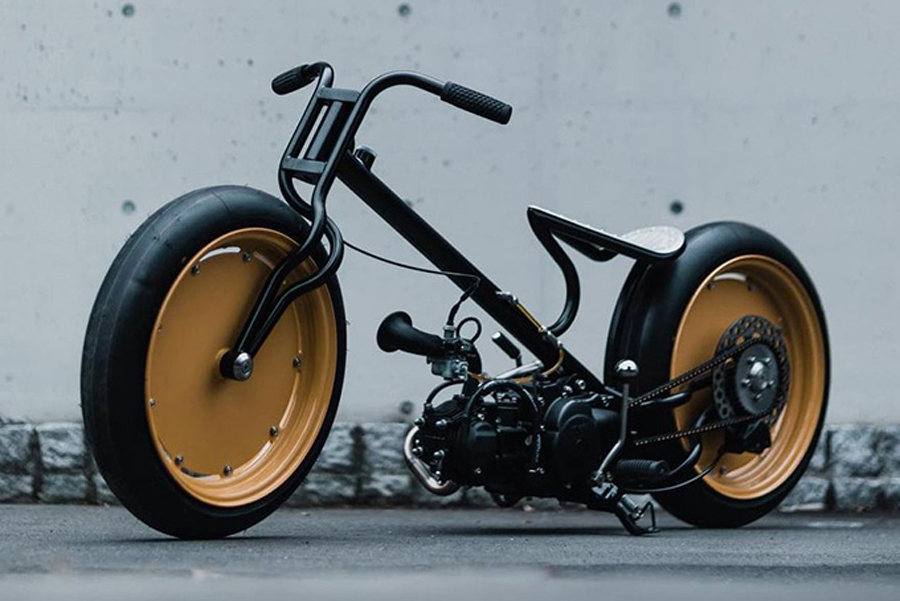 The AFS crew also treated the SYM to a winding custom intake and an equally idiosyncratic exhaust that hugs the engine, snaking around the air-cooled thumper before arching down to eject spent fumes at the ground. On top of now sporting a jockey shifter, another major highlight is the custom moto's wheels, which are actually spare car wheels that have been modified, shod in Bridgestone racing slicks, and then mounted to the project's custom fork and swing-arm in a single-sided configuration.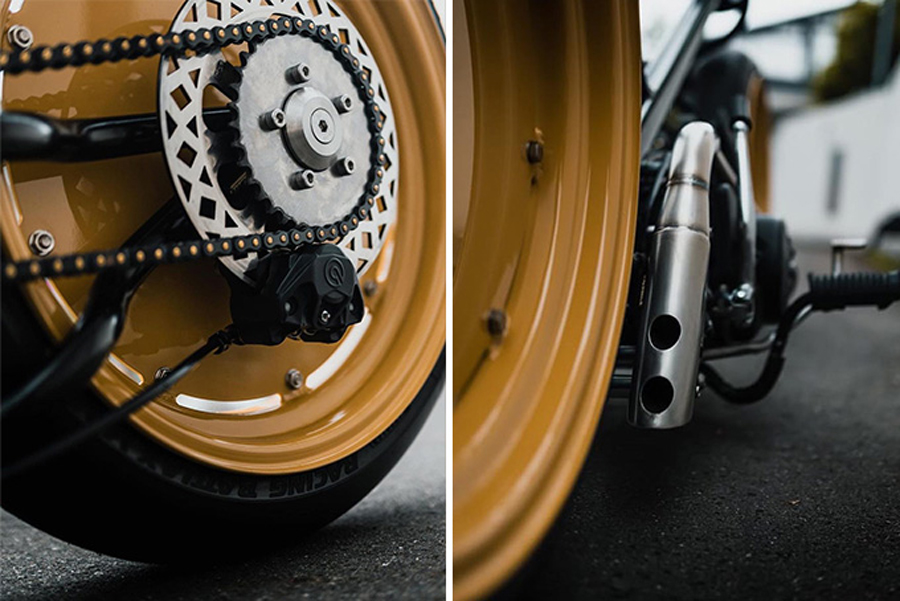 All in all, AFS Custom Bikes have managed to elevate the BMX-inspired custom build genre, delivering an insanely clean and well-crafted project that merges the shop's passion for one-off motorcycles with its love for the 20′ trick bikes that they rode as kids. If you're a fan of such custom bikes perhaps you'll be more interested in smallest folding electric bikes.