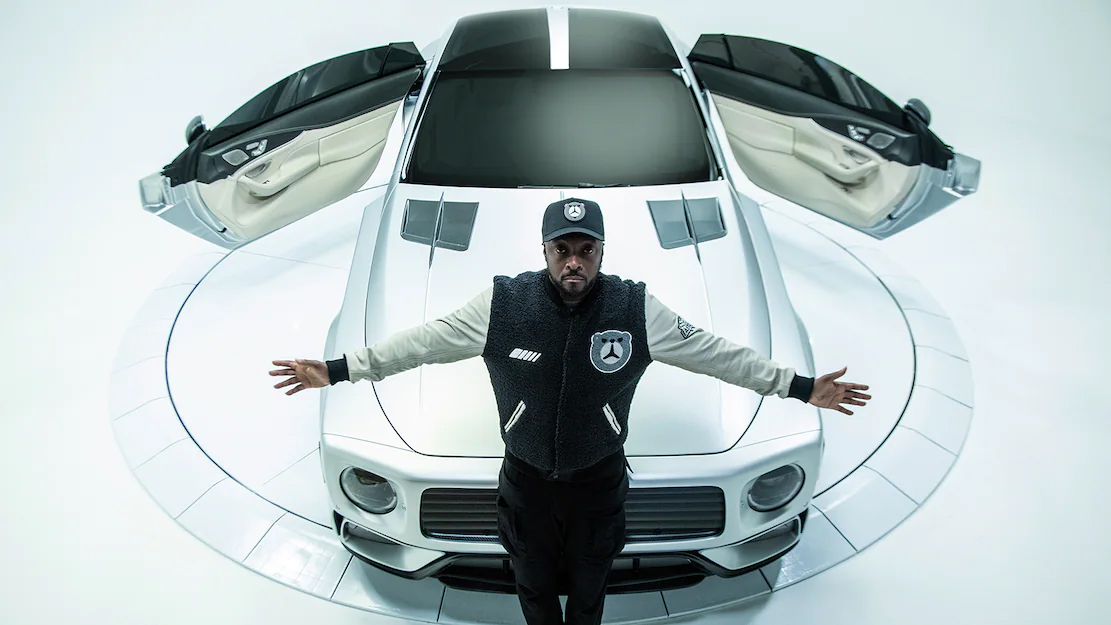 American musician and philanthropist will.i.am has teamed up with Mercedes-AMG for the sixth time to create a one-off custom vehicle called 'WILL.I.AMG'. Nicknamed 'The Flip', the extensively modified sports car is based on the Mercedes-AMG GT 4-Door Coupé. More than just a wild concept car, The Flip is part of will.i.am's mission to get kids from disadvantaged communities into STEM jobs. All the activities surrounding the unique vehicle will fund inner city school engineering programs.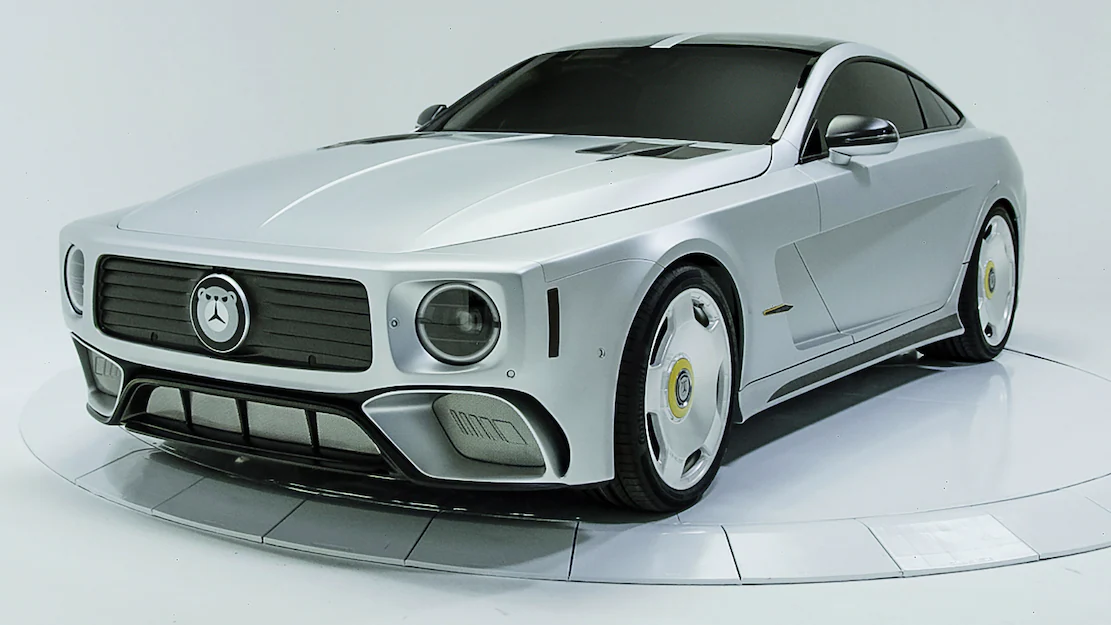 'I grew up in a ghetto. I grew up with hip hop. I watched legendary hip hop artist rap about Mercedes, so it was always a dream to own a Mercedes. For a lot of inner-city kids, owning a Mercedes is a symbol of progress and advancing out of struggle,' explains will.i.am. 'Now I've reached my goal and pushed even higher by re-imagining and creating my own vision of an AMG model.'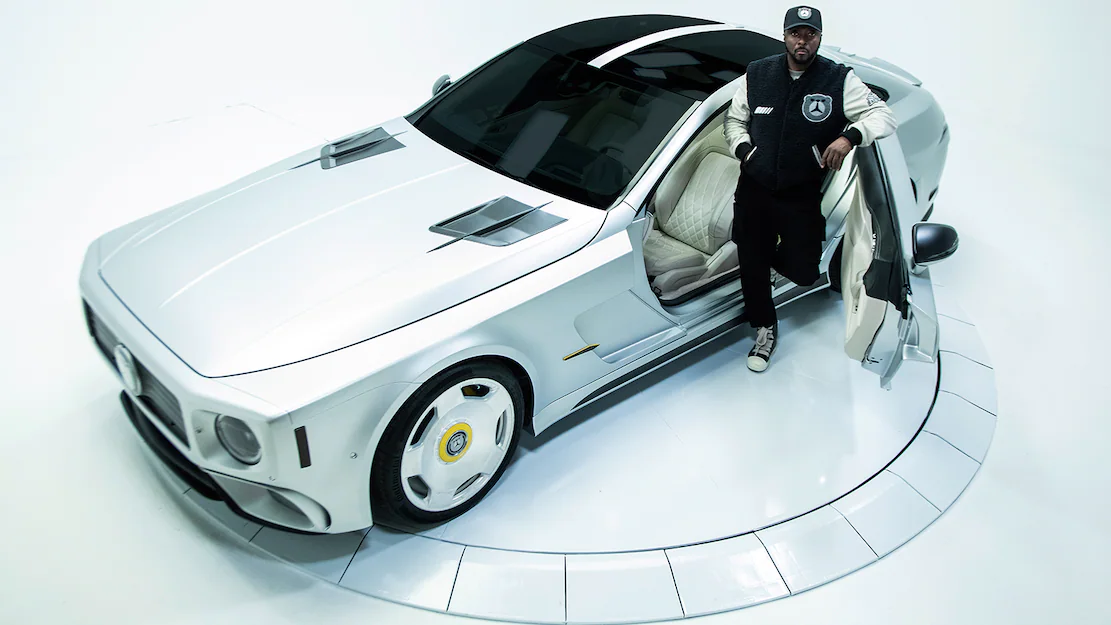 'We take our responsibility to society seriously,' adds Philipp Schiemer, Chairman of the Board of Management of Mercedes-AMG GmbH. 'The success of Mercedes-AMG as a Performance Luxury brand also depends to a large extent on inspiring the next generation and giving them easy access to the latest technologies and digital progress.'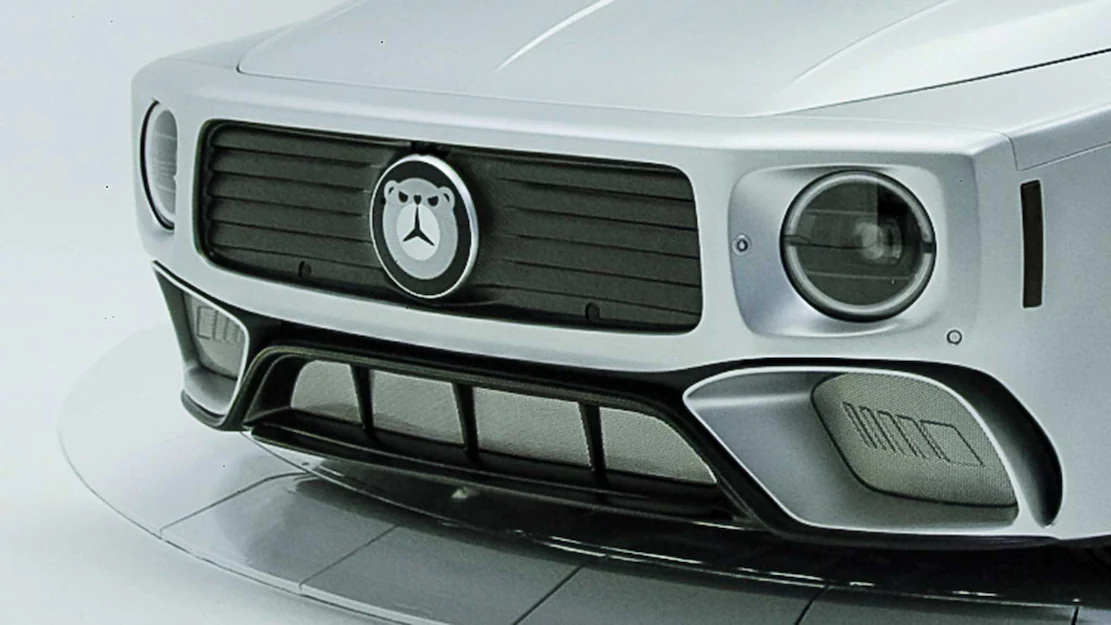 Realized by West Coast Customs, will.i.am's vision for The Flip makes reference to the G-Class and the legendary SLS Gullwin. The GT 4-Door Coupé has been reworked to have just two large doors hinged at the rear and the car bonnet has been updated with a boxy shape like the G-Wagen. Despite all these external modifications, will.i.am shares that the engine is the same, 'I didn't touch the engine, because AMG really does make the best engines. The story of the founders of AMG truly inspires me and it is energizing to collaborate with like-minded people who also seek continuous improvement.'
The front grille also features a bear-like symbol created by will.i.am and inspired by the Mercedes star logo and the vehicle sound. Dubbed 'BEAR WITNESS', the new logo shares its name with a limited-edition apparel and accessories collection, proceeds of which will supports will.i.am's i.am/Angel Foundation.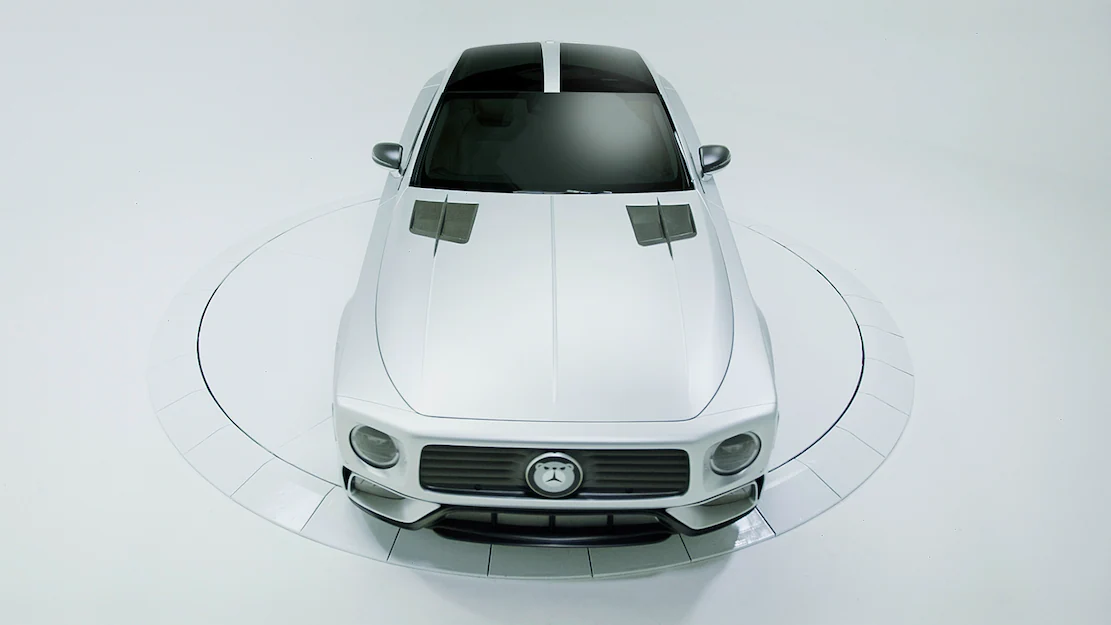 The first pieces from the BEAR WITNESS collection will drop on May 6, 2022, at 12 noon ET/ 6:00PM CET on will.i.am's eponymous website. The vehicle itself will be unveiled at the Formula 1 Grand Prix USA in Miami this weekend (May 6-8). There's also a six‑part documentary series following the birth of 'The Flip' titled 'DRIVE', which will be premiered in Cannes during the 2022 film festival.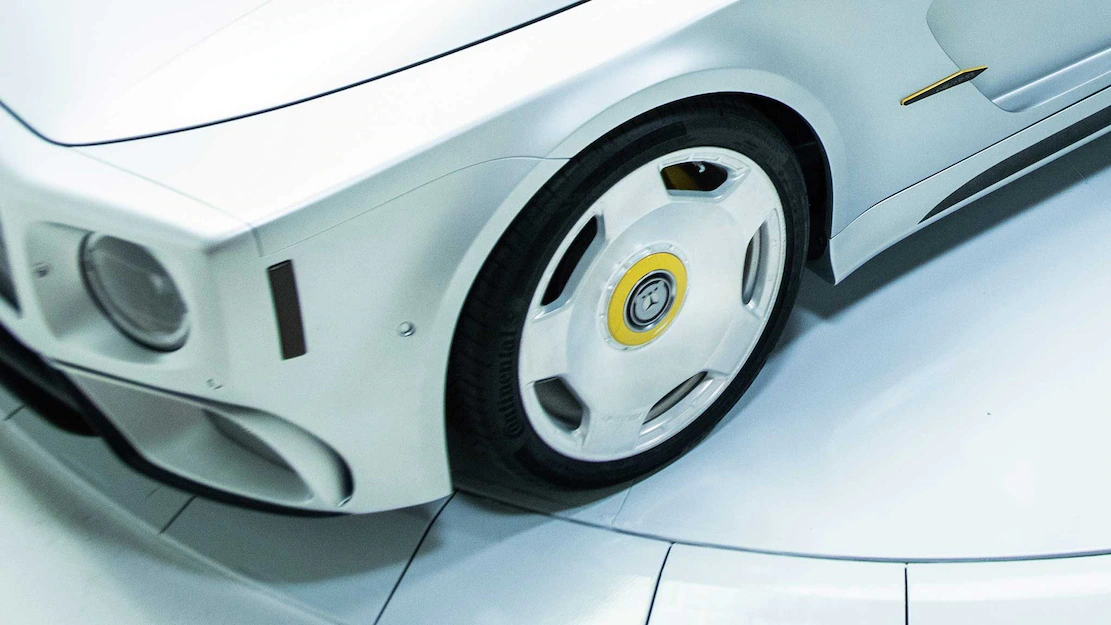 'Our cooperation with will.i.am has reached a new peak with 'The Flip'. We have inspired and motivated each other in the realisation of this holistic concept, which is far more than an exceptional automotive one-off,' says Schiemer. 'It is part of our tradition to always be pioneers and to dare to do something new. We are continuing this legacy into the future together with will.i.am and 'The Flip'. Also don't forget to check our list of 15 fastets cars in the world.