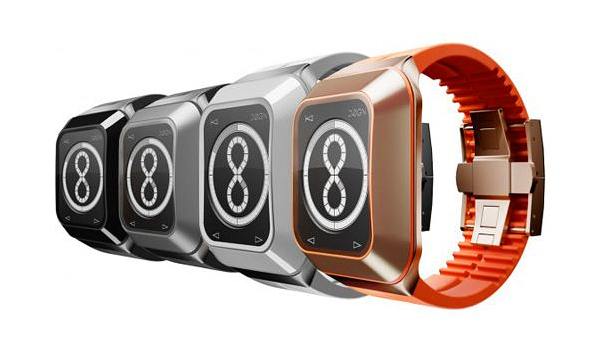 Every year you're looking for present for your friends and relatives. Sometimes it's a really hard task. But have you ever thought that watch could be a very good present? In today's post we tried to collect the most interesting and creative digital watches: LED and E-ink based. Along with spectacular concepts you'll find a lot of models availiable for purchasing. Check this collection carefully and you'll certainly find proper LED watch. If watch isn't suitable for you as a Christmas present – be sure to check our other collections of creative mugs or desk lamps. May be they will inspire you!
V01EL by VOID Watches
VOID Watches is a new, independent boutique watch brand launched in 2008 by Swedish designer David Ericsson. The aim of VOID Watches is to create modern time pieces to be used every day by modern creative individuals all over the world.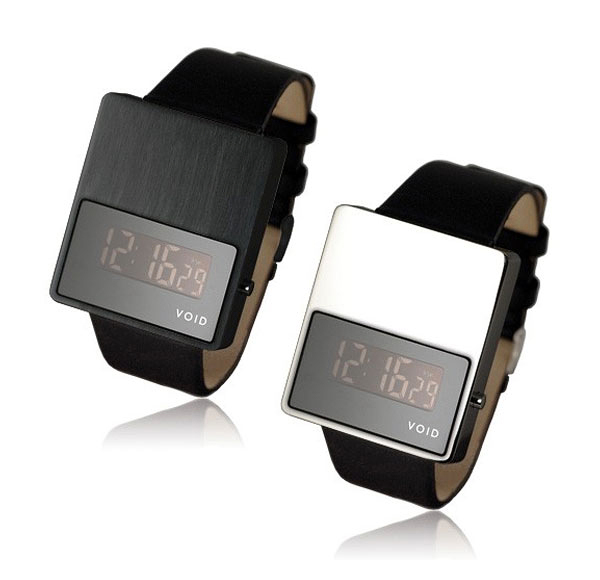 E-Clock by Tokyoflash
Japanese watch company Tokyoflash, which is famous and loved for its clock puzzles, has presented a new concept of watch Tokyoflash E-Clock. Watch E-Clock based on the technology of E-ink and will show time in two different ways: digitally and with lines. Also watch will be equipped with a Bluetooth-receiver to connect to your cell phone and watch will vibrate to notify you about a new call or message. Clock will look like a bracelet from stainless steel. Tokyoflash promise to launch the production of model Tokyoflash E-Clock if it will arouse great interest among fans of the brand and potential customers.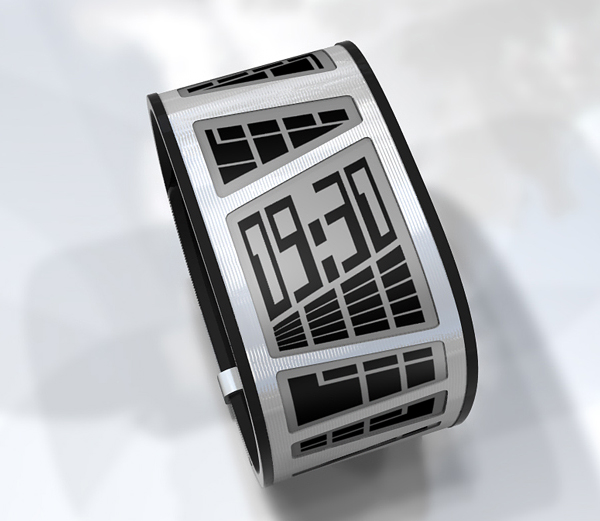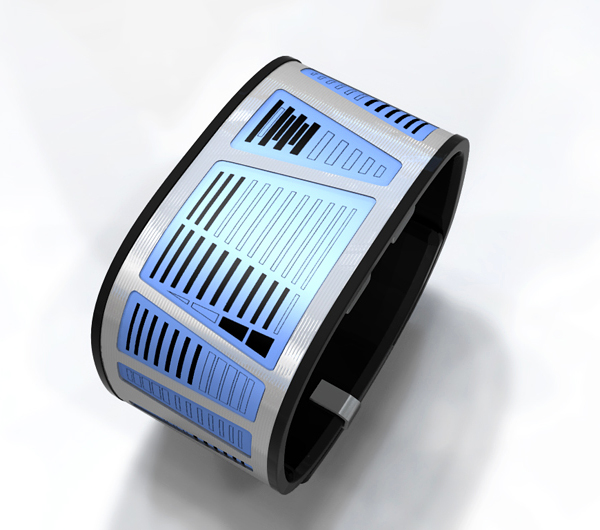 Phosphor Unisex Digital Hour [ you can buy it here ]
Company Phosphor produced a series of watch that use E-Ink. Its ergonomic curved case with ultra-thin profile fit so comfortably on your wrist you may forget you are wearing it. There is a choice between standard numeric digital display and graphic hour clock display, as well as the ability to switch between white-on-black to black-on-white time display.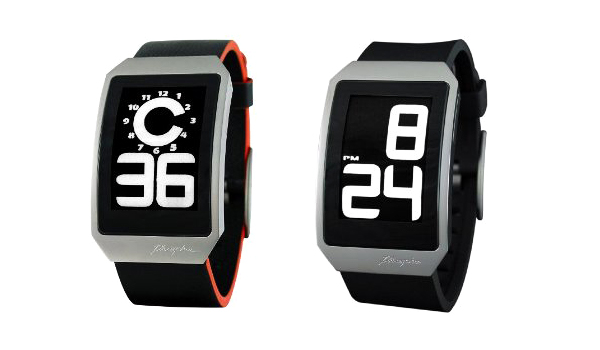 Gamma Ray Round Green LED Gun-Metal Watch [ you can buy it here ]
The Men's Gamma Ray Round Green LED Gun-Metal Watchfrpm 01TheOne showcases a black dial with a unique digital display. Bold green dots travel around the watch face in the same way that hands travel around a traditional analog watch face.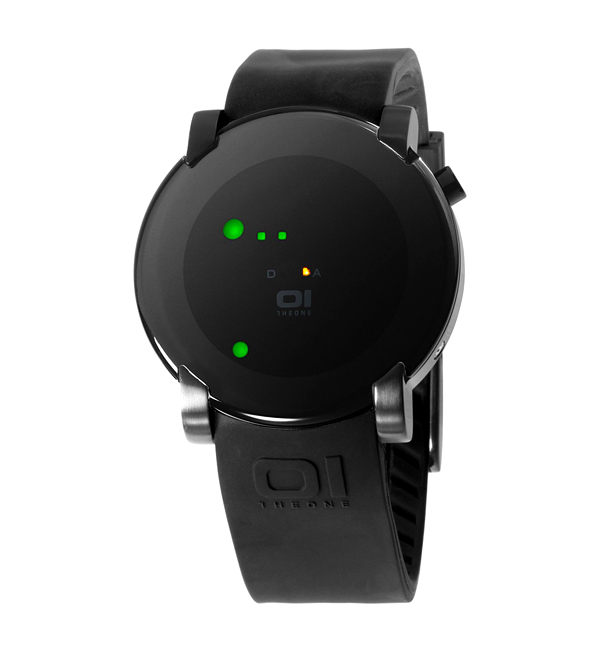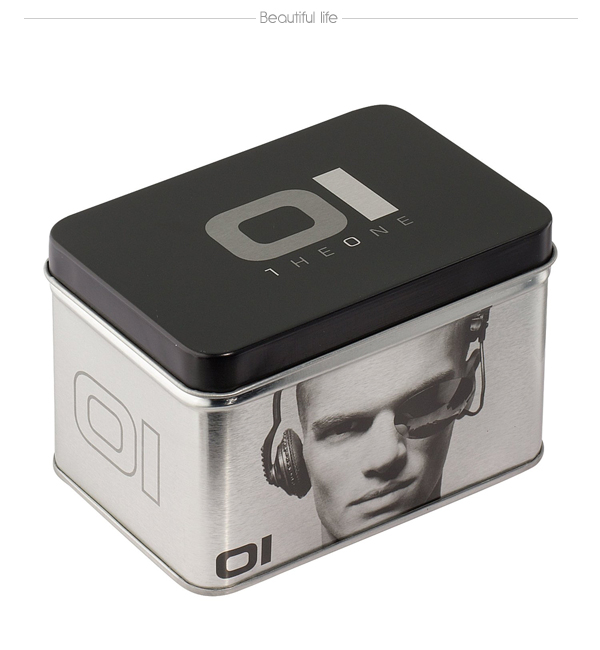 ON AIR Wrist Watch by Iskender Asanaliev
The original combination familiar concept of watch and latest innovative technologies. While LED display shows minutes in number, its position shows us the current hour. Display is also function as a light and set button. This is just a concept for now but designer is looking for manufacturer to lunch its production.

Diesel Men's Watches Strap DZ7120 – WW [ you can buy it here ]
Without any crazy features this watch from DIESEL will bring you additional attention of people because of its extremely stylish look.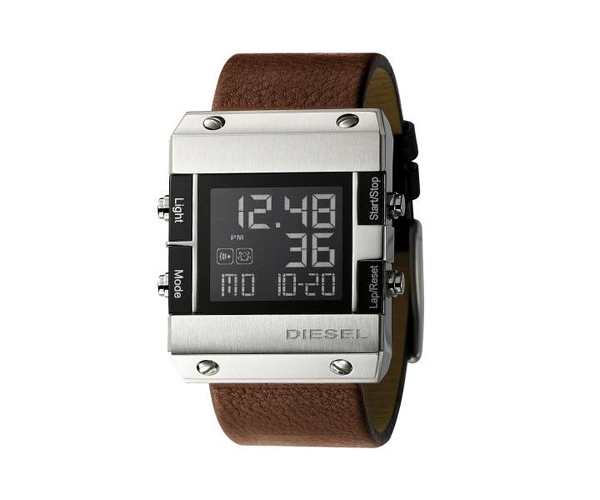 Tima by Julien Bergignat
With these stylish watch you don't need to choose between a digital display and classic view of the time. Display of Tima can alternate both types of visualization.
Kenneth Cole New York Men's KC1590 Digi-Tech Digital Black Rubber Watch [ you can buy it here ]
A gunmetal ion-plated case of this watch combines with a sleek digital dial and a durable rubber strap to give it its sporty elegance. This rugged timepiece has an easy-to-read black dial showing the time, day, and month, and is water resistant to 99 feet (30 meters), so it's perfect for work, workouts, and weekends.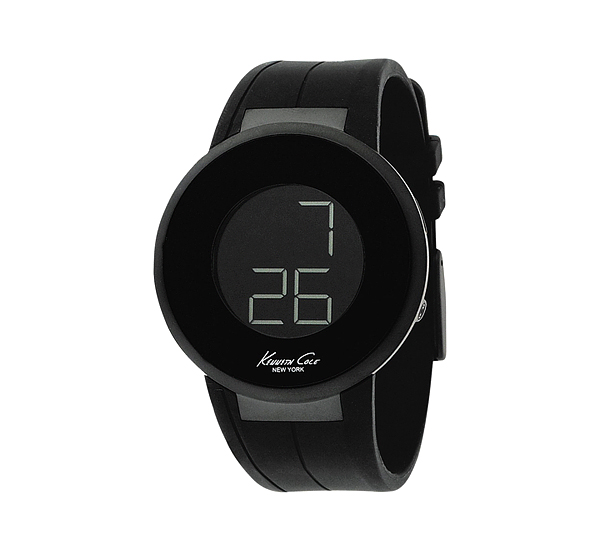 Diesel Men's Silver SBA LED Digital Mirror Dial Watch
[ you can buy it here ]
This bold watch from DIESEL will satisfy your ultramodern tastes. Stainless steel bracelet and case with inset DIESEL logo. Mirror-finished, mineral crystal OLED module displays digital time and date.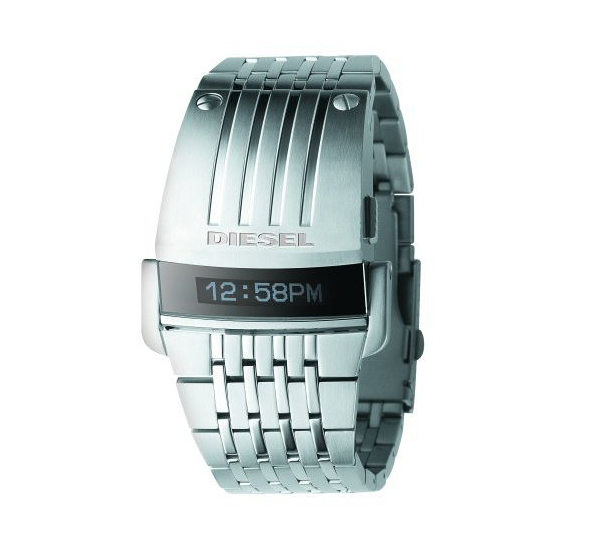 PUMA Men's Stream Silver Digital Watch [ you can buy it here ]
Another watch with small display from popular fashion brand – this time from PUMA. This digital watch features a rectangular shaped, stainless steel case with large numbers to read the time. PUMA's Stream watch is a comfortable and stylish accessory with a strong design.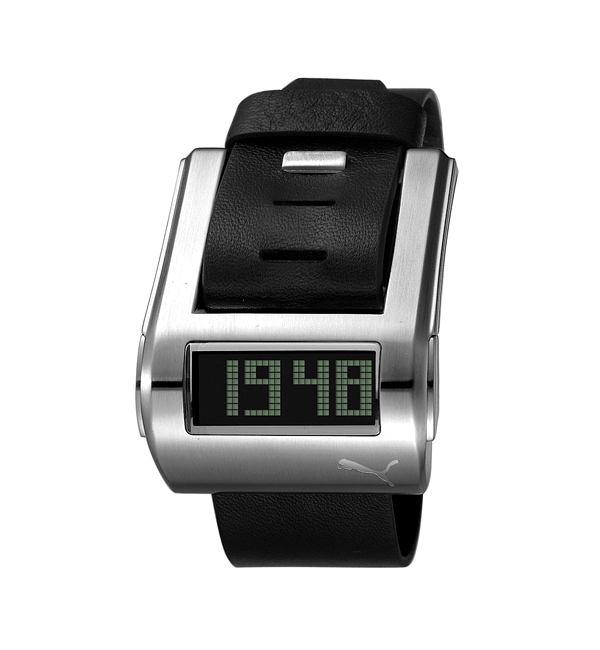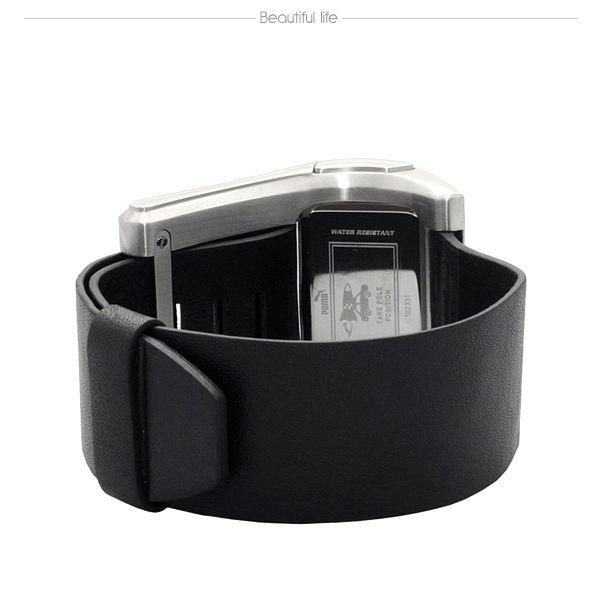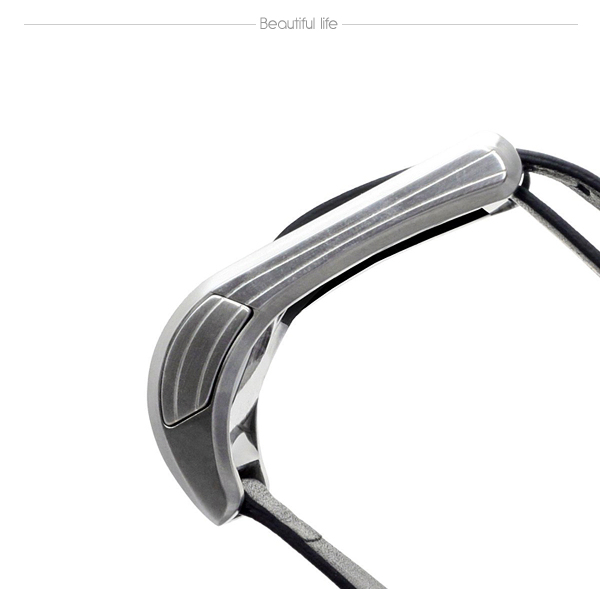 Wrist Watch by Paulo Encarnação
This LED watch is just a concept created by talanted industrial designer Paulo Encarnação from Portugal. Hope someday we will have the opportunity to buy it.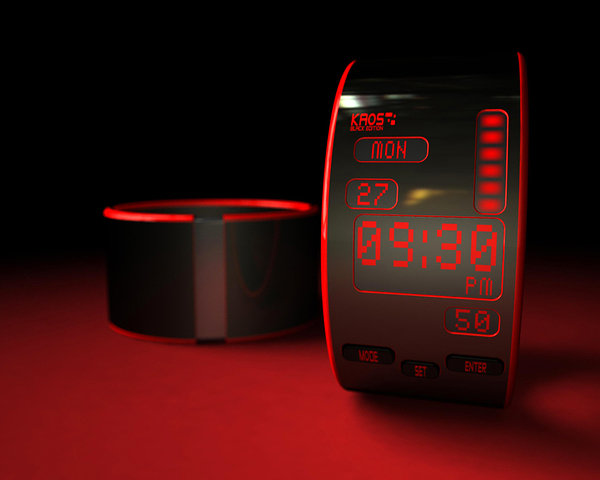 Zoppini-Avatar Rubber Watch [ you can buy it here ]
This watch get our attention by its minimalistic design. As it's written in description: "The first collection of futuristic watches, extremely attractively designed with LED or LCD digital movement with customized displayed time in several styles and colors. "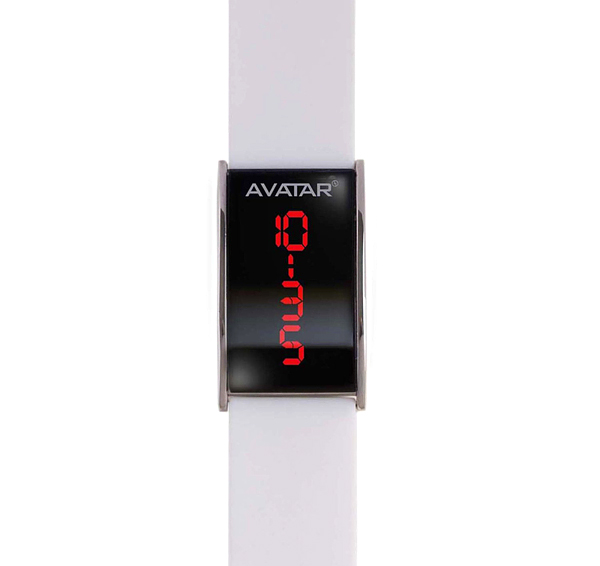 LED Watch ZX Drivers Style Red Display Digital 70s Retro – Limited Edition – Collectors Model [ you can buy it here ]
This elegant watch in retro style will surely suit any driver. The digits illuminate brightly showing the instantly recognizable red 70's time or date display.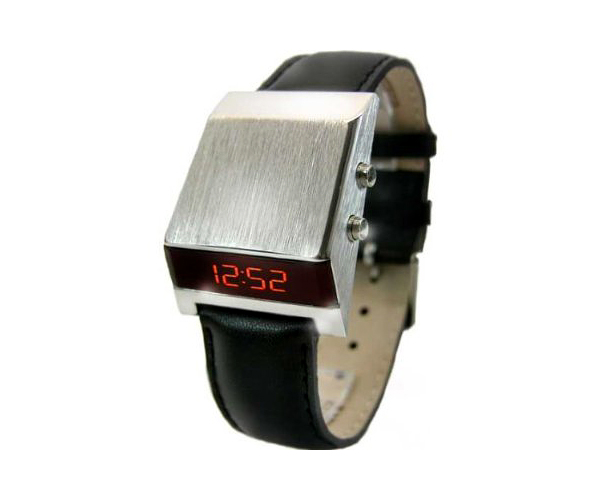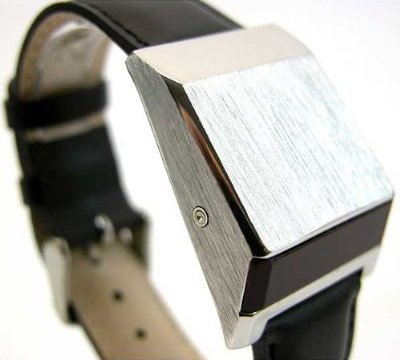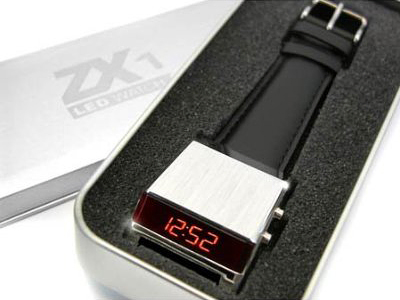 Nooka ZIRC Black [ you can buy it here ]
The ZIRC is a unique Nooka design, combining the familiarity of the conventional clock face with Nooka's much more intuitive concept of time. The 12 dots represent hours and the horizontal row counts minutes. EL back light and alarm included.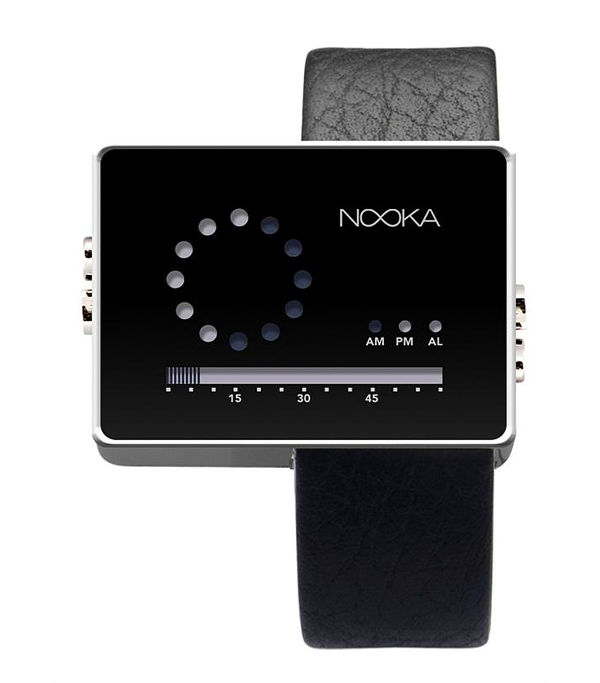 Fossil Unisex Philippe S+arck Crystal Clear Digital Gray Rubber Watch [ you can buy it here ]
Extremely minimalistic but at the same time creative watch from Fossil is perfect for today's man and woman.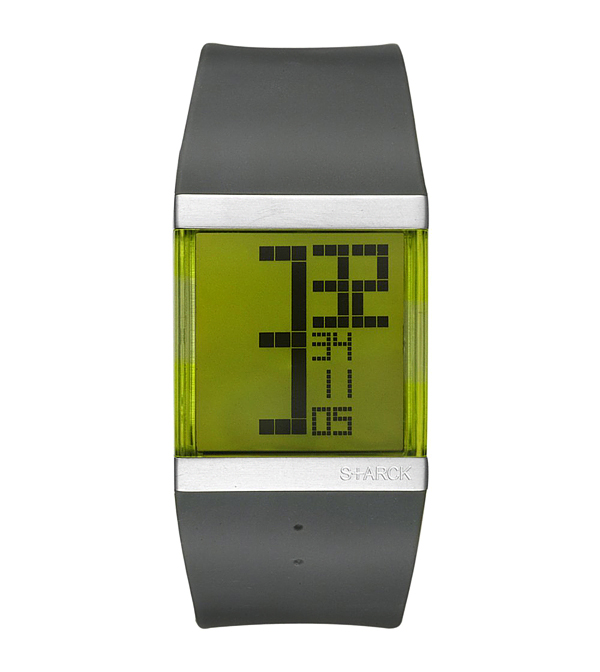 01TheOne Men's Gamma Ray Square Red LED Gold-tone Watch [ you can buy it here ]
Another watch with unusual face. Perhaps at the first time it'll be hard to understand what time is it but once you understand this watch will be your favorite accessory.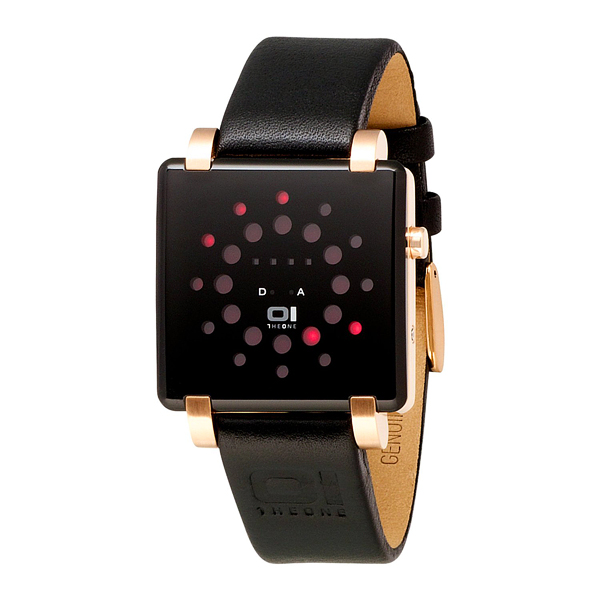 o.d.m. Women's Pixel Daze Series Black Watch [ you can buy it here ]
This watch looks a bit futuristic despite its black color and colorful numbers. It will be suitable not for all but surely will be noticable for everyone.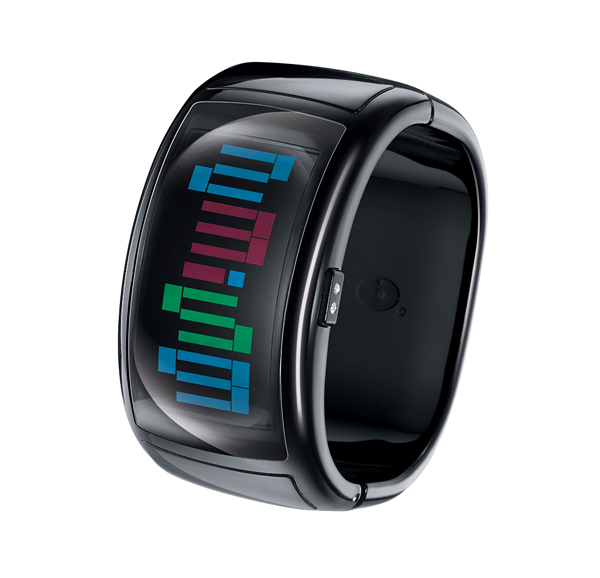 DOGN watch from Cognitime
Extremely creative and stylish DOGN watch from Oslo based company Cognitime. DOGN watch follows the simple and clean Scandinavian design values resulting in one lustworthy timepiece. The main feature is the ingenious figure-eight display (for the hours, surrounded by a circular minute dial) and the pressure sensitive sapphire crystal glass that lights up to tell the time in style.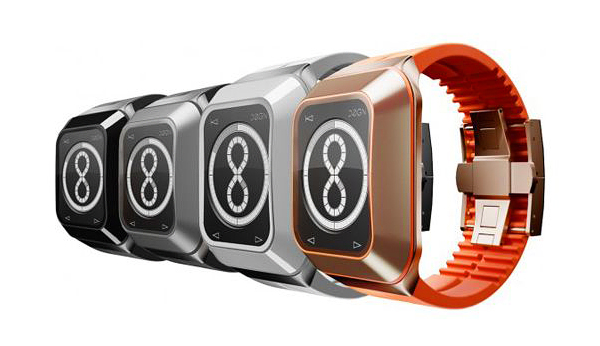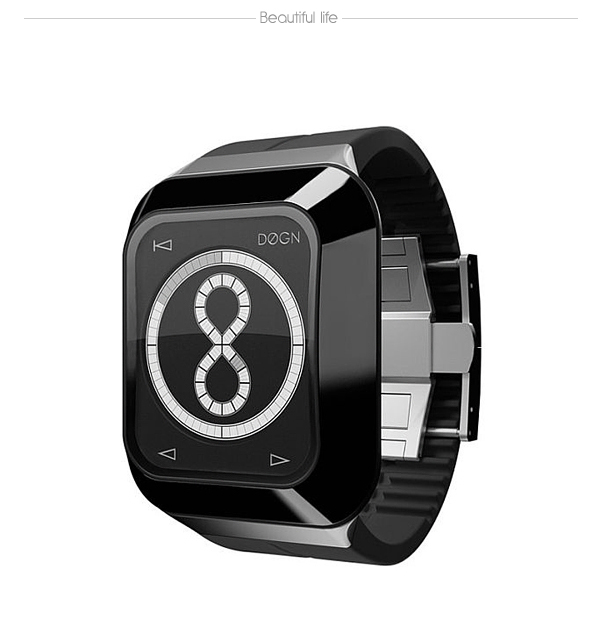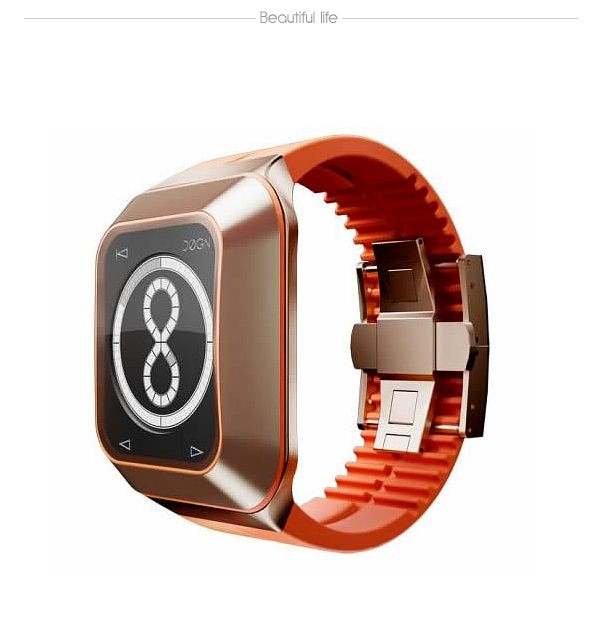 01TheOne Men's Kerala Trance Fashion Watch [ you can buy it here ]
Another cool watch from 01TheOne. It'll take time to understand what time is it but it look way too cool.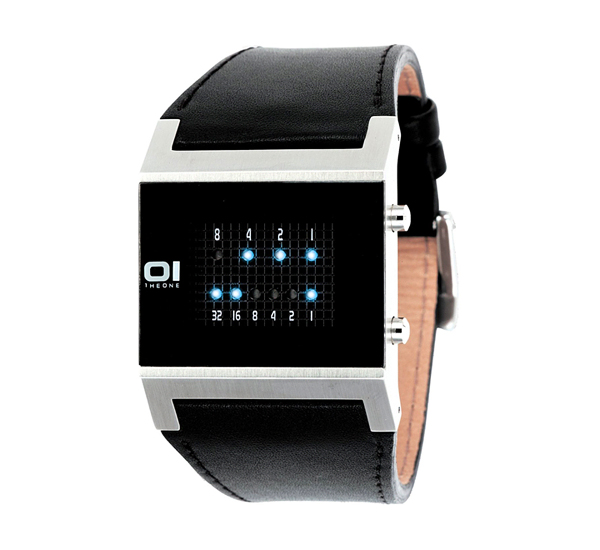 Apple iWatch Concept by ADR Studio
This concept is quite famous in the Internet and many people thought it is a real project and were waiting for its release. Unfortunately it was just a concept.