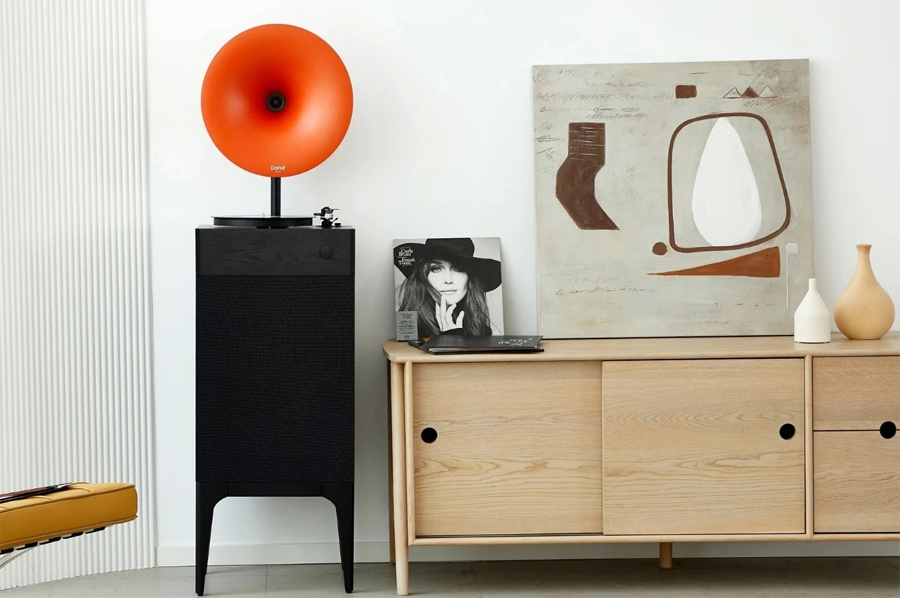 The strangely-named Fennessy Donut i5 is a well-designed turntable that banks on the classic look of a gramophone with a built-in speaker. It is not portable at all unlike other turntables that we're now seeing in the market as it is 5.1 foot tall and is 66 pounds heavy. What stands out really is the "bugle" or the old-school gramophone design that is on top of the donut. There is no hint of any donut-like design anywhere in the device though.
This is a turntable with three sound sources. The bugle itself has a 10-watt, 1-inch tweeter while underneath it, you get a 40-watt, 6.5-inch midrange driver and also a 60-watt, 8-inch woofer. So on paper at least you get a fantastic-sounding device unlike the hollow sound that some of the cheaper turntables have. It is powered by a microprocessor-controlled DC motor at either 33⅓ or 45 RPM with a belt-driven system.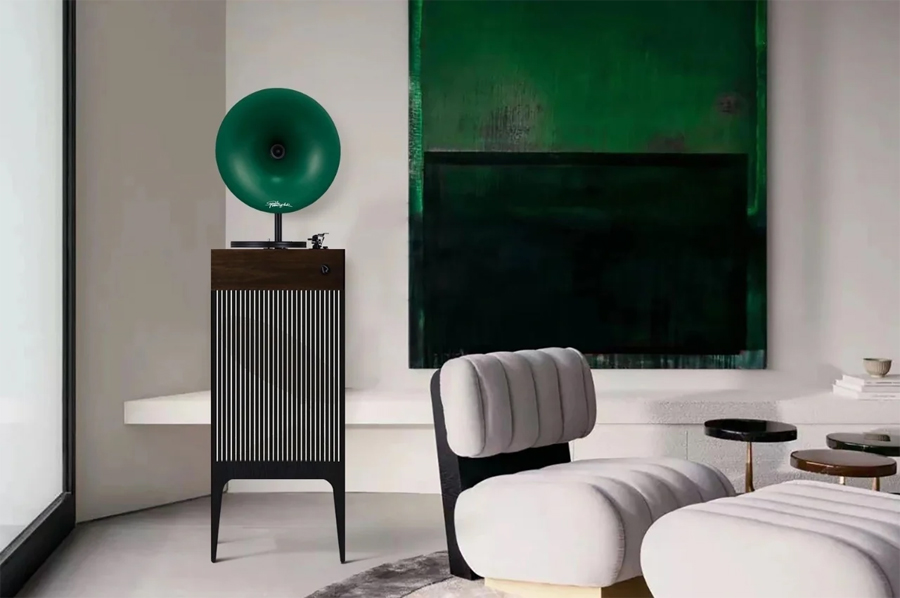 Even though it's a huge piece of furniture, you still have a minimalist design that can fit in with your living room aesthetic. It is also minimalist in its functionality as there is just one know that can control the power, volume, and input switching of your device. It doesn't have any output so while you can stream music from any Bluetooth enabled device, there is no way for you to connect the vinyl player to any other speaker.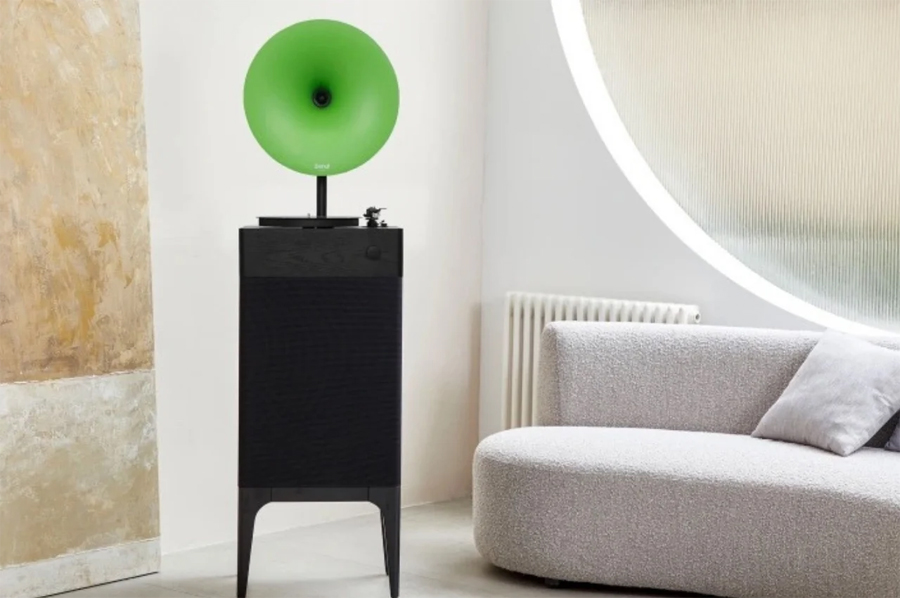 The Donut i5 is available in various colors like orange, yellow, chocolate, red velvet, dragon fruit, avocado, matcha, and other hunger-inducing colors. You get a black wooden base and fabric grille as well. There are also special editions like the Van Gogh, Marilyn Monroe, and Quicksand designs.