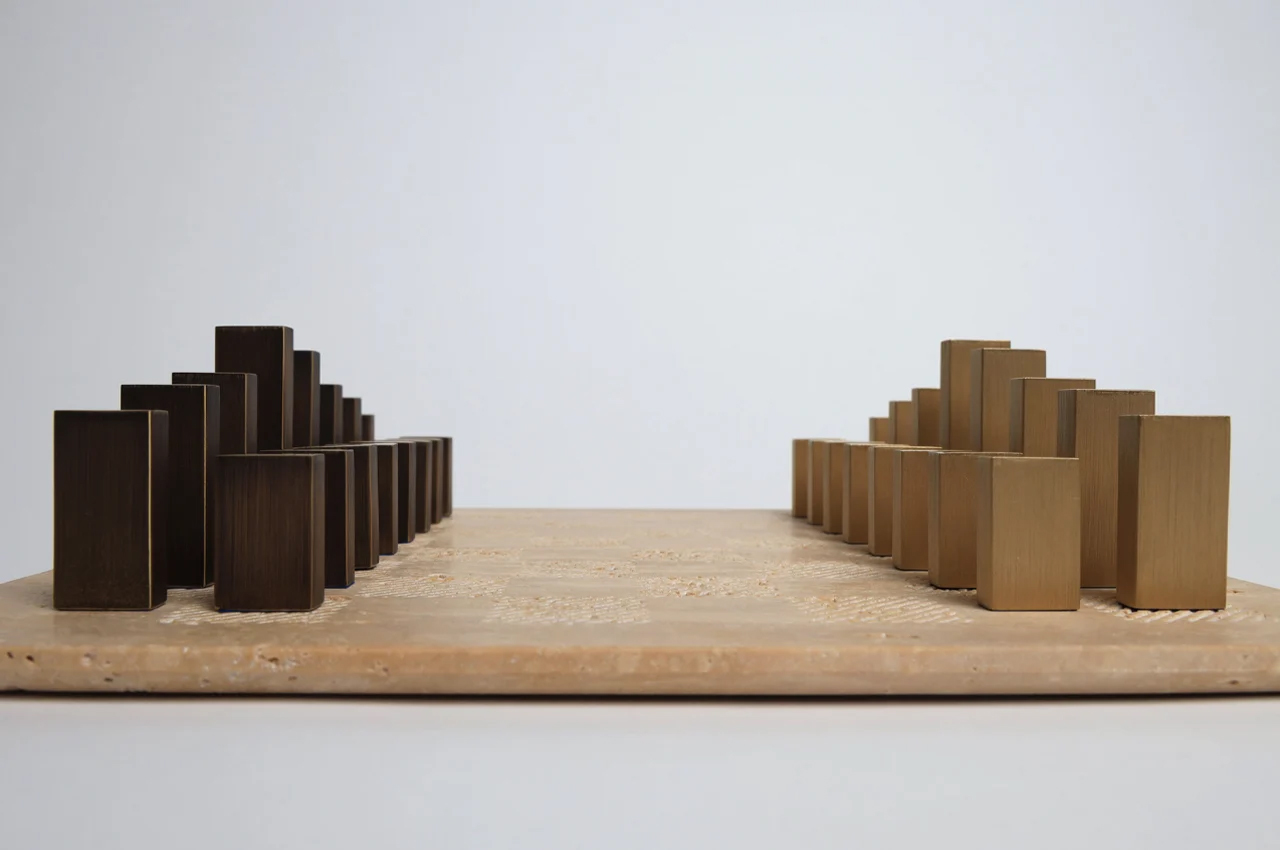 Tarek Elkassouf's chess set is comprised of a Carrara marble board and sixteen brushed stainless steel pieces capped with gunmetal reflective tops. Designer Tarek Elkassouf explains, "They say that all artists are not chess players but all chess players are artists." Citing the chessboard as "an altar of concentration," Elkassouf hopes his chessboard will help players focus on the game, their strategy, and most importantly, the moment.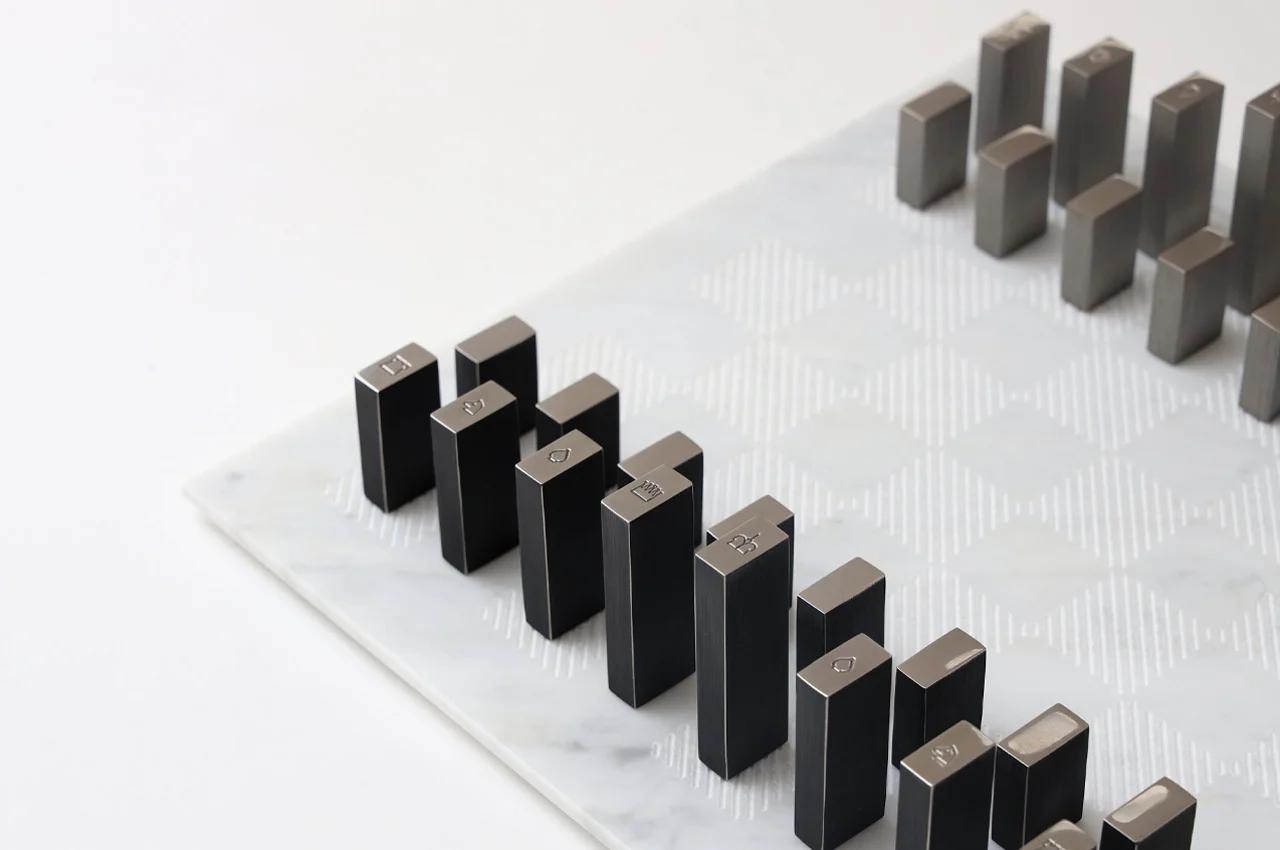 Giving the traditional wooden chessboard a modern, artistic upgrade, Elkassouf designed a stylistic chessboard that takes on notes of midcentury design and with a sleek futuristic edge. Stripping the chessboard down to its bare essentials, Elkassouf's chessboard found refinement in minimalism and artful craftwork.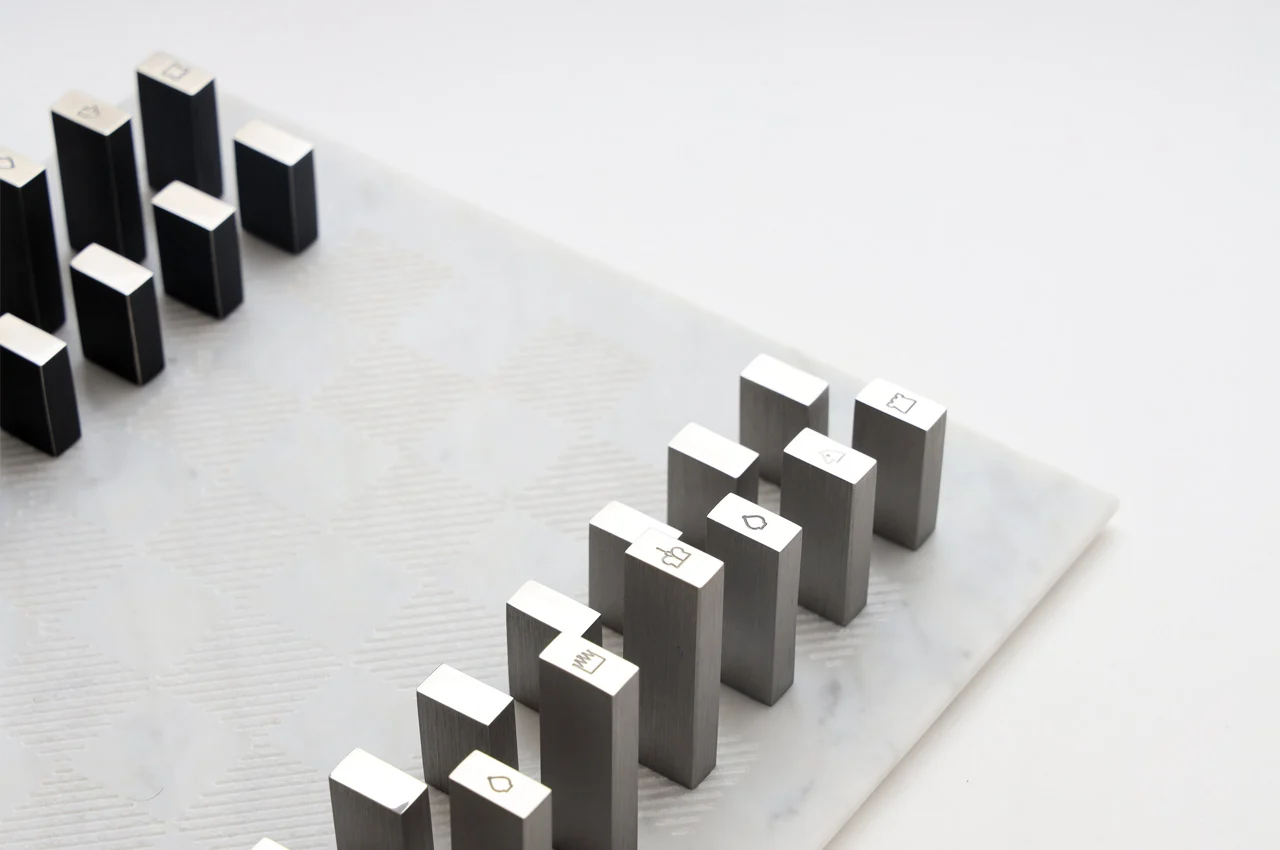 Finding beauty in the changeability of chess, Elkassouf hoped to create a chessboard that speaks for itself, with a sophisticated heavy-duty board carved from marble and sleek, minimalist chess pieces.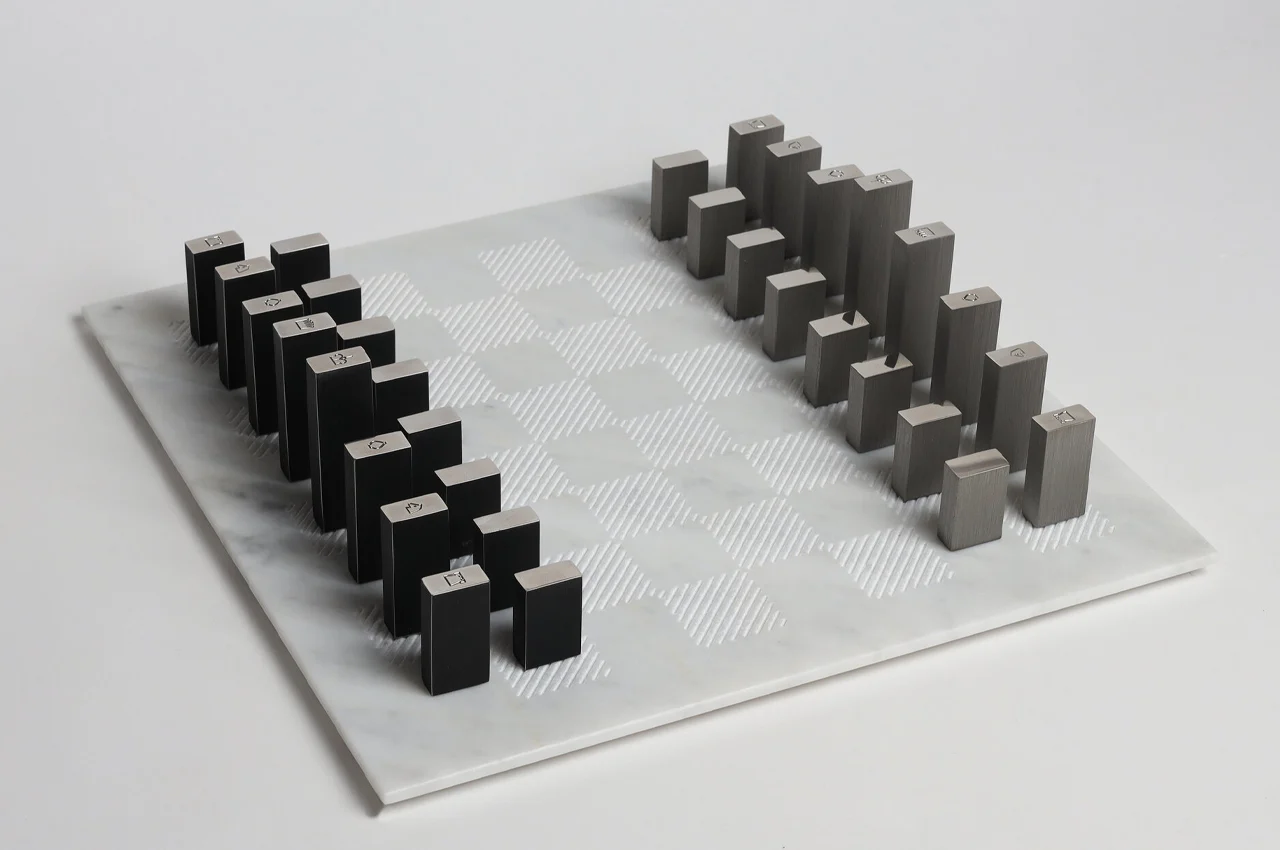 Mounted atop a polished Carrara marble board, the rectangular chess pieces are made from brushed stainless steel with gunmetal reflective tops. Sticking to his minimalist approach, Elkassouf etched small icons of each piece on the top of each rectangular piece for players to decipher between the sixteen pieces.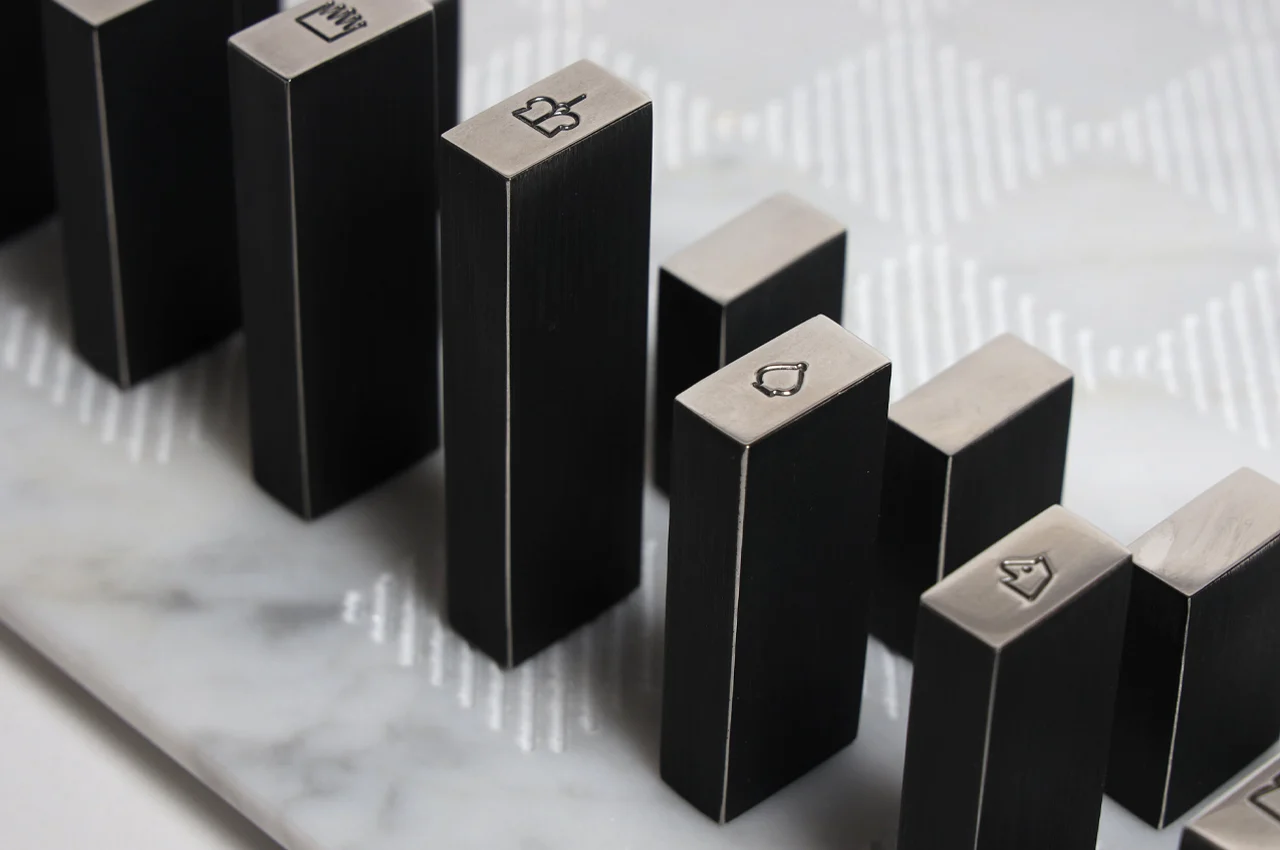 In designing his chessboard, Elkassouf embraced the accessibility and intersectionality of chess, going on to describe how the game "transcends language, age, race, religion, politics, gender, and socioeconomic background. Whatever your circumstances, anyone can enjoy a good fight over the chessboard." And it's true, the game of chess is for everyone so long as you know the rules. Also be sure to check 25 creative chess sets.