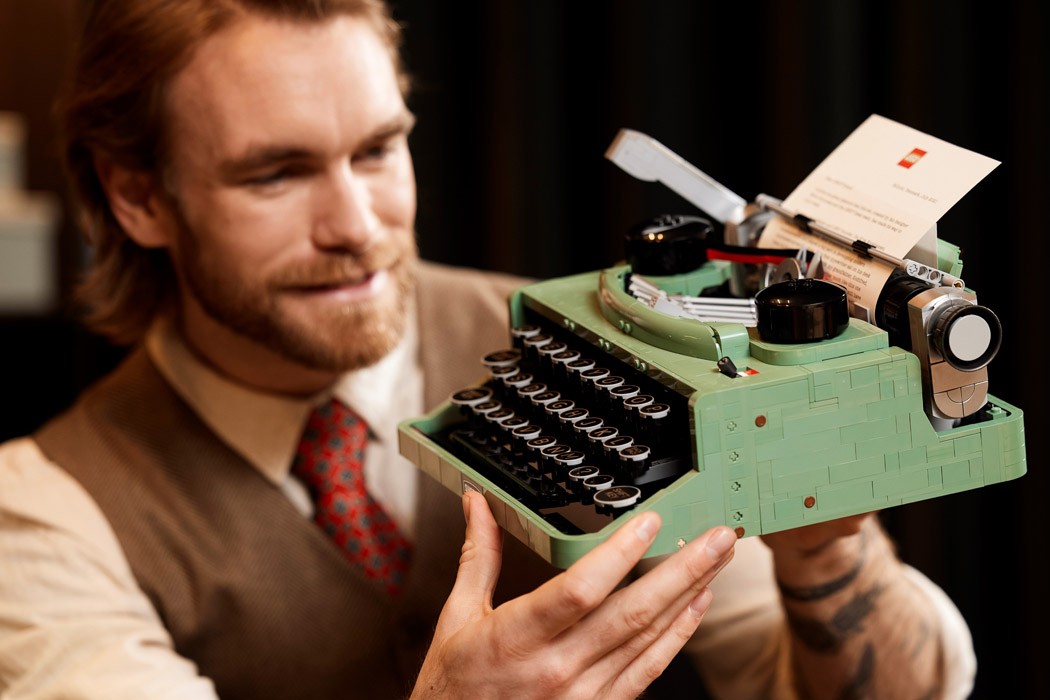 Another successfully backed LEGO Ideas project, this idea instantly evokes a sense of nostalgia and urges to own one. Designed by LEGO fanatic Steve Guinness, the LEGO set is called 21327 Typewriter – styled to bring back the memories of 50s typewriters. This LEGO typewriter actually types, it's just like the real thing. It was inspired by the original typewriter used by LEGO Group founder Ole Kirk Kristiansen.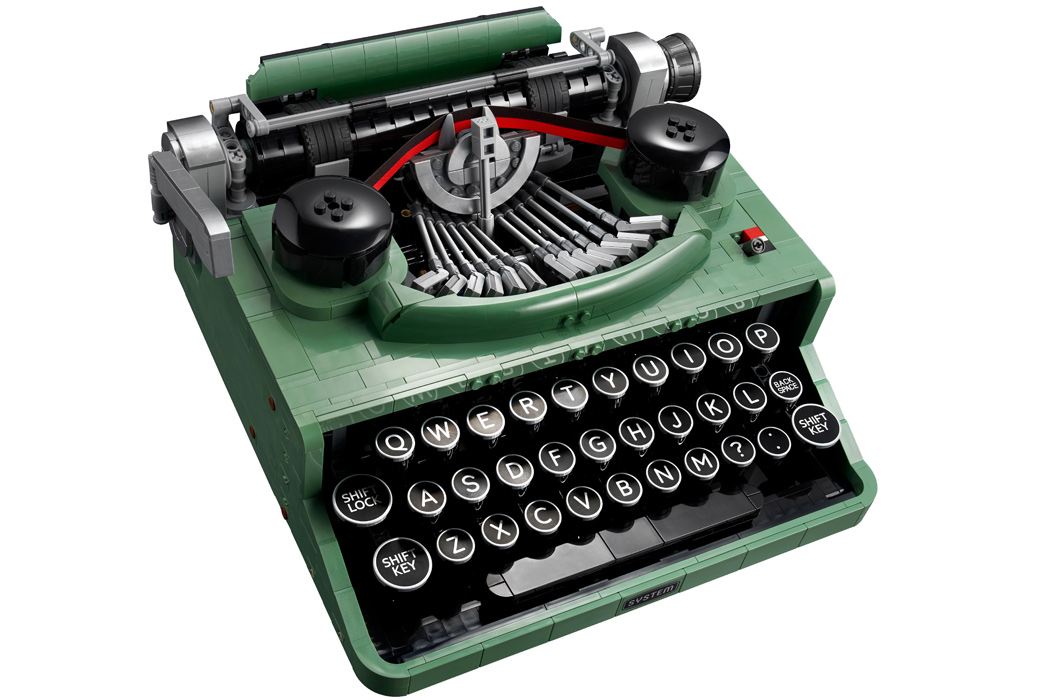 According to Federico Begher, VP of Global Marketing at LEGO Group, the vintage typewriter has an enchanting appeal and, "Steve's incredible replica is a thoroughly worthy LEGO Ideas success story." It'll be something that mingles the two worlds seamlessly – a thing that LEGO fans will take pride in displaying in their living room.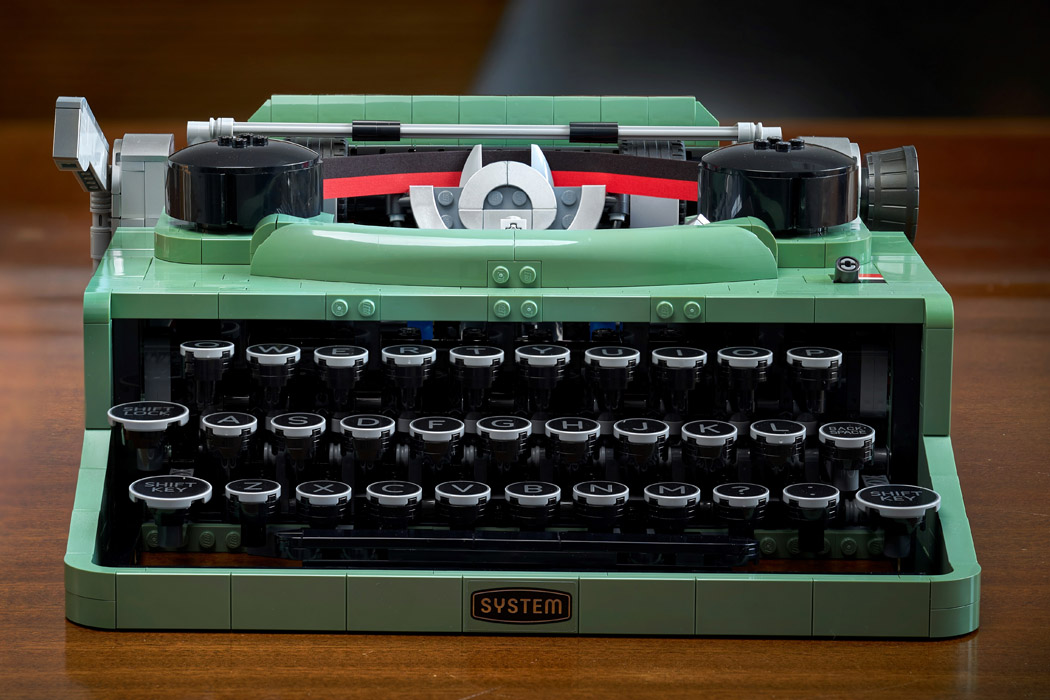 Steve wanted to create something intricate and new for LEGO, so he bought a vintage typewriter. He then set out to figure out how he could arrange the bricks and replicate a typewriter's complex mechanism to achieve the final design. In the end, he managed to create a LEGO set that doesn't look like a LEGO creation when viewed from a distance. The typewriter is so well designed and engineered, it could very well function as a typewriter for your nostalgic adventures. Now, if only the small LEGO pieces are swapped with ink!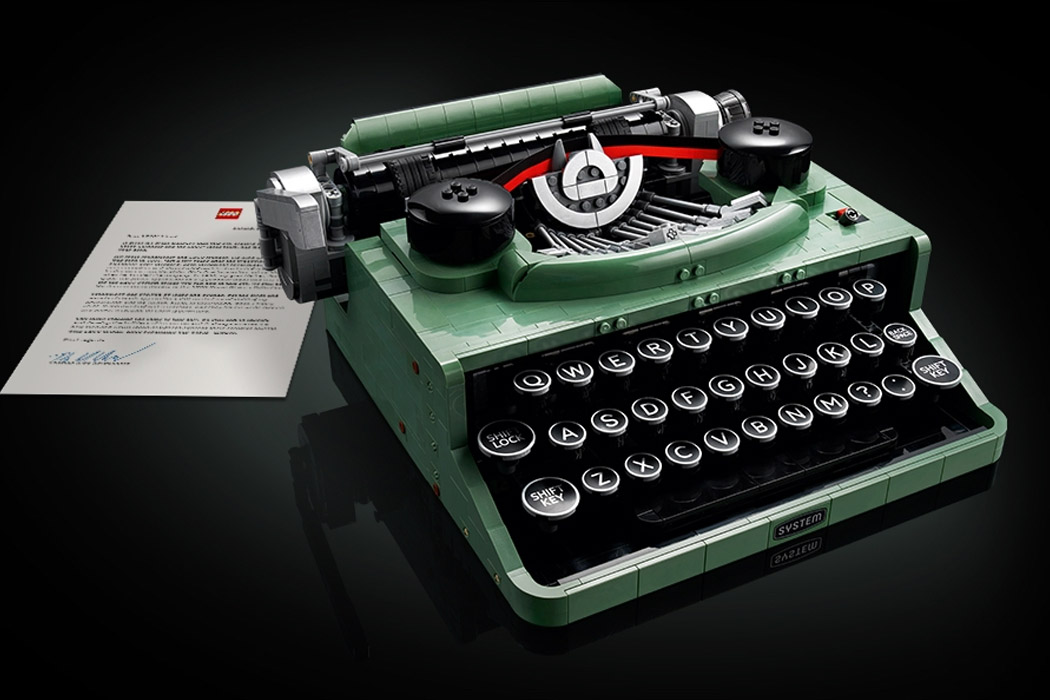 This LEGO set is made up of 2,079 pieces in a cool mint green color and mirrors the tactility of a classic typewriter since it has a center typebar that rises when a letter is pressed. This is linked to a carriage moving across as you type – pretty much like the actual typewriter. The paper can be fed into the platen roller, and each set will come with a letter signed by the LEGO Group chairman. Also be sure to check 20+ biggest LEGO sets ever made and 10 most expensive LEGO sets ever.