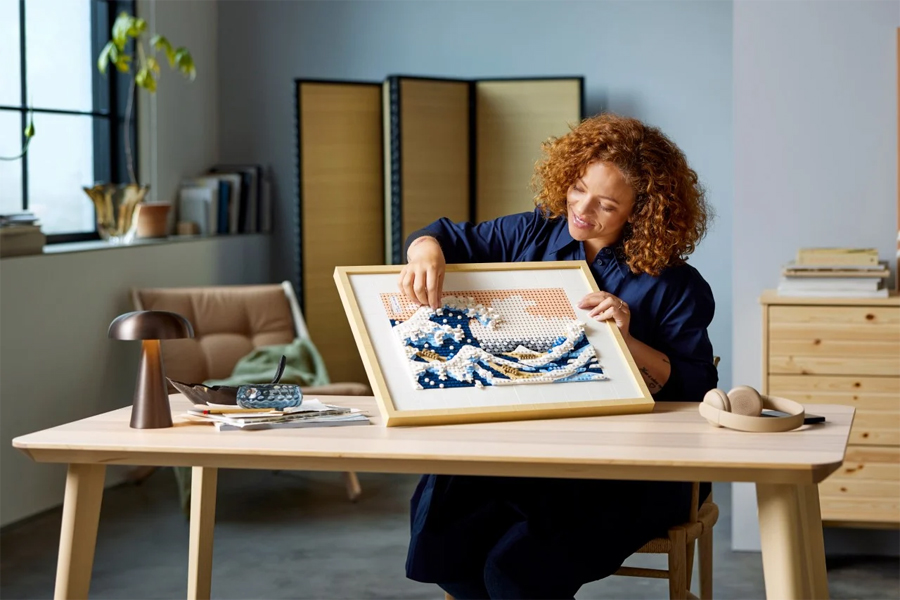 One of the most recognisable Japanese artworks, The Great Wave by Katsushika Hokusai will join the LEGO Art theme in January 2023! A tribute to Katsushika Hokusai's iconic and influential woodblock painting, 31208 Hokusai The Great Wave features a unique three-dimensional LEGO build, featuring layers and elements of different shapes to portray the lines and depth of Hokusai's original artwork.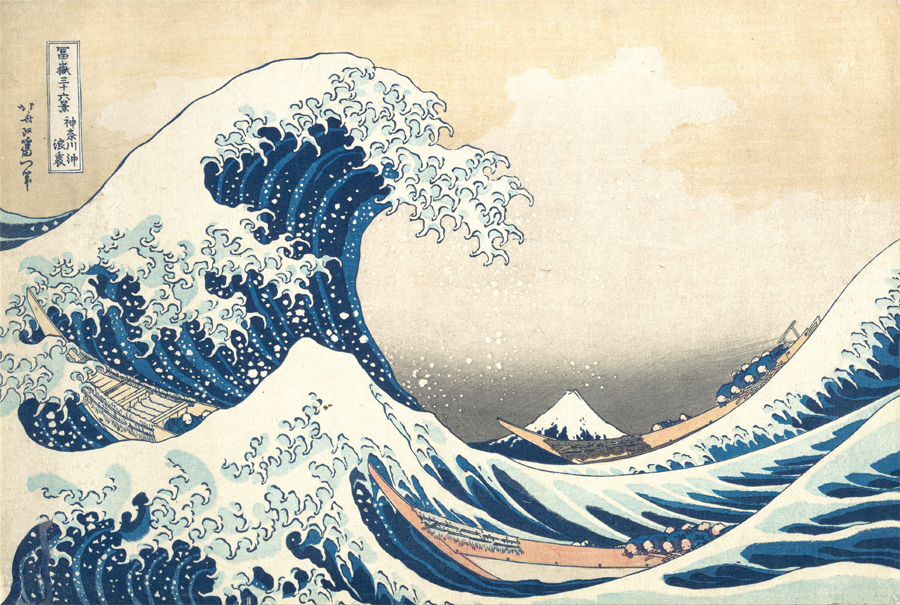 The Great Wave of Kanagawa remains one of the art world's most iconic and recognizable paintings. Just about as famous as the Mona Lisa or Van Gogh's Starry Night, The Great Wave is a hallmark of Japan's Ukiyo-e art movement, which flourished from the 17th through 19th centuries and involved a series of detailed wood-block print techniques.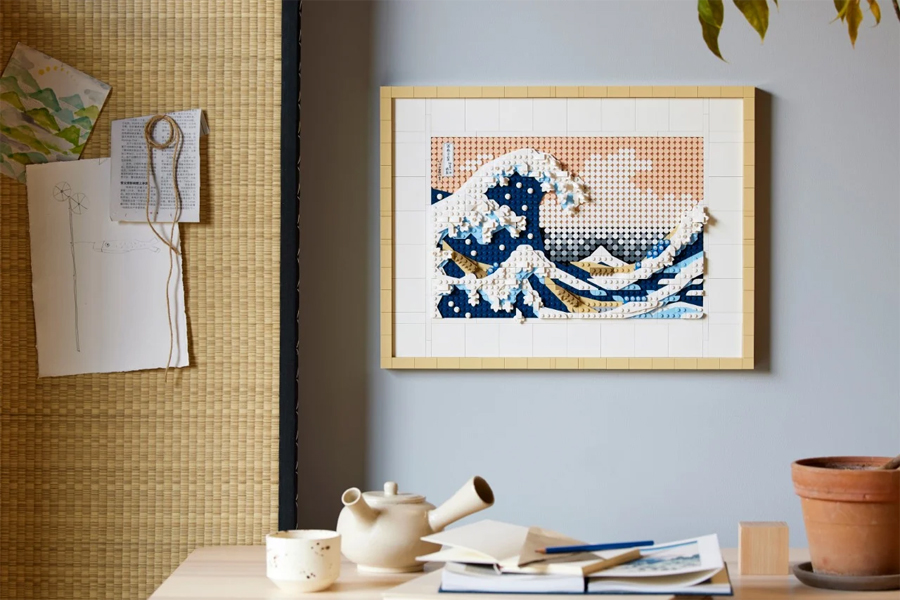 LEGO Art's interpretation involves plastic blocks instead, and comes with a brick-count of 1810 pieces to build this influential eastern artwork from scratch, along with a special brick that contains artist Hokusai's signature too!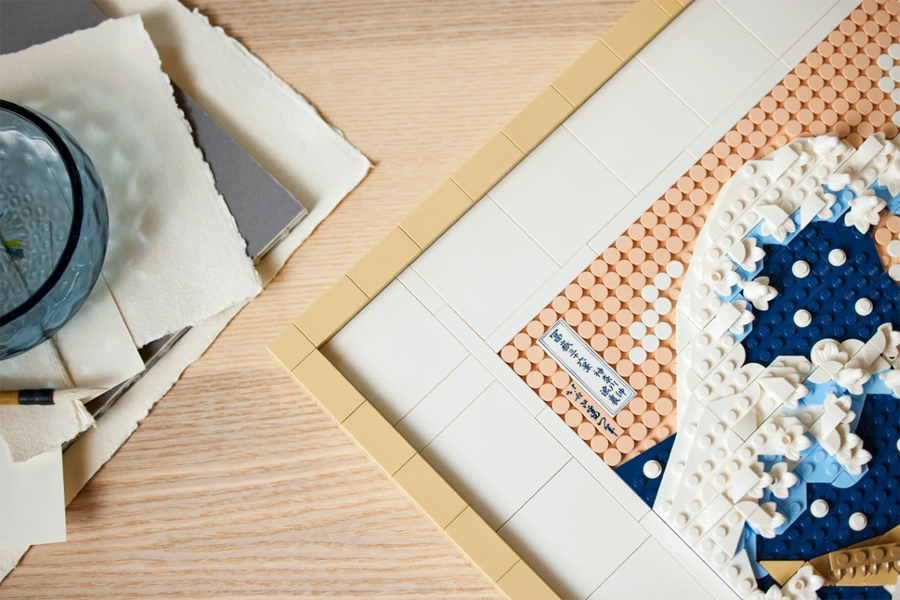 Unlike LEGO's revisit of Van Gogh's Starry Night, which used regular linear bricks to mimic the Dutch artist's post-impressionist strokes, The Great Wave (31208) takes a much more intricate approach, with the canvas comprising of multiple dot-shaped bricks that give the painting a pointillism-effect.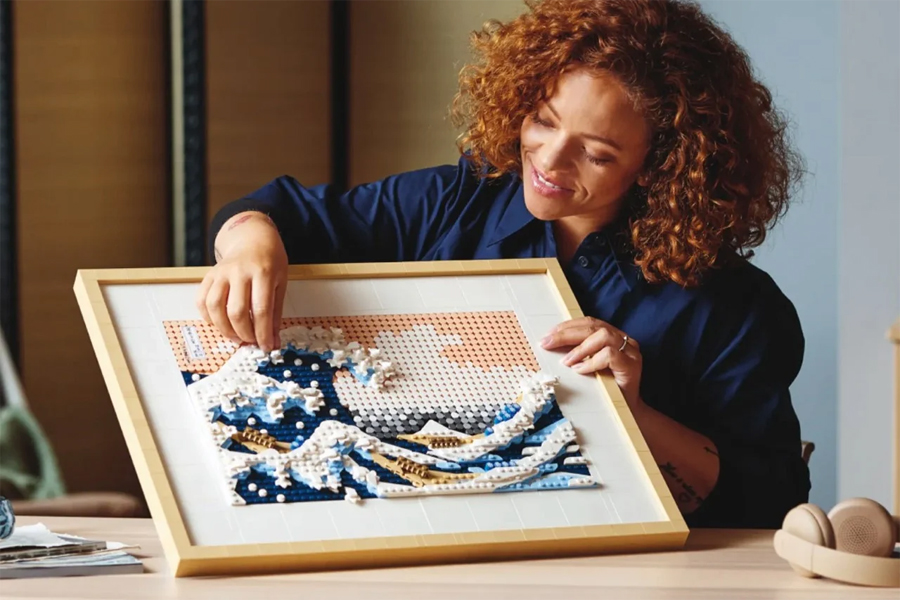 The overall set measures 20.5 inches in width and 15.5 inches in height, making it almost twice as large as the original. The 1810-brick set features 6 canvas plates, 2 hanger elements, a brick separator, and a decorative tile with Hokusai's signature. The box it comes in also has a QR code which leads you to a tailor-made soundtrack to enhance your building experience.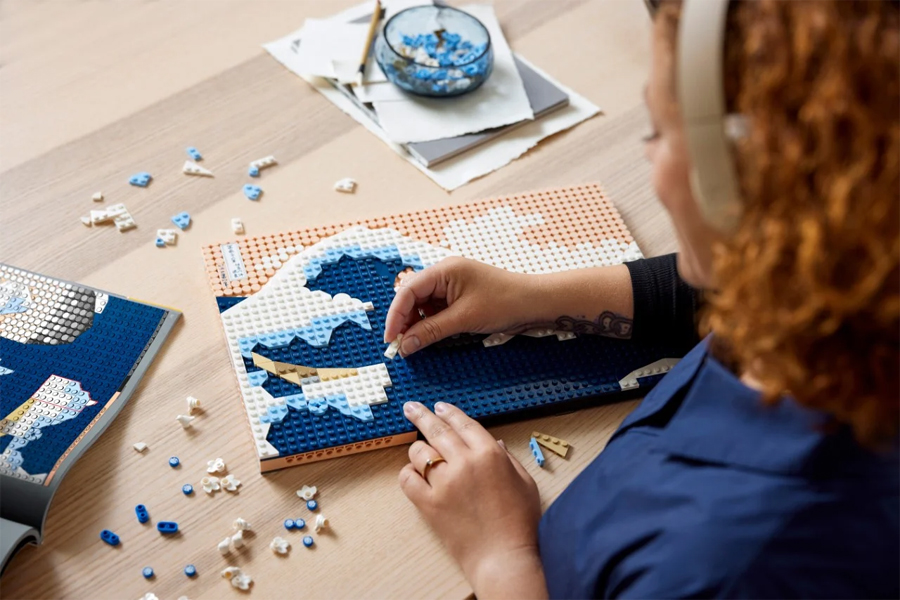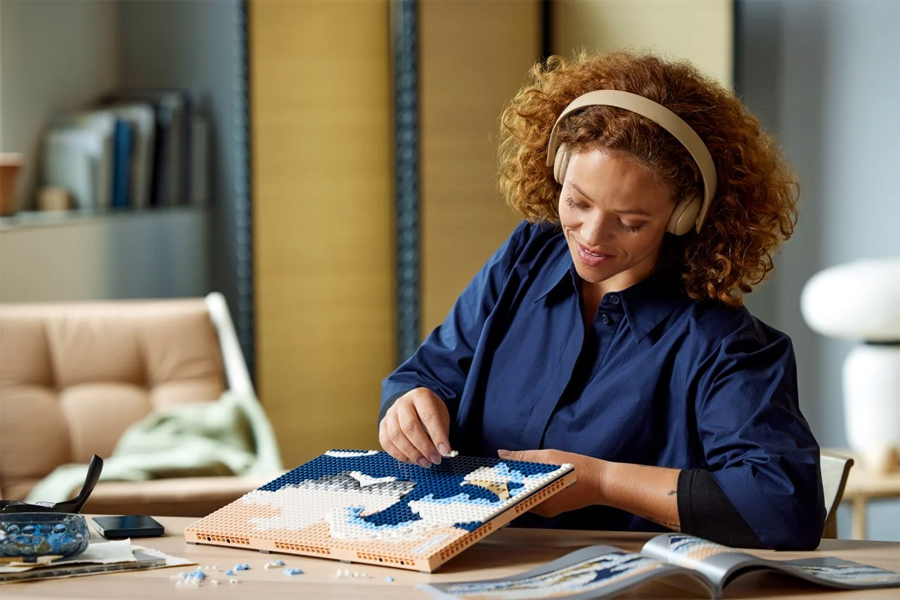 The LEGO Art Hokusai – The Great Wave (31208) will sell for US$99.99, and will be available starting January 1st, 2023. And meanwhile you can check our previous articleы 20 Biggest LEGO Sets Ever Made and 10 Most Expensive LEGO Sets Ever.