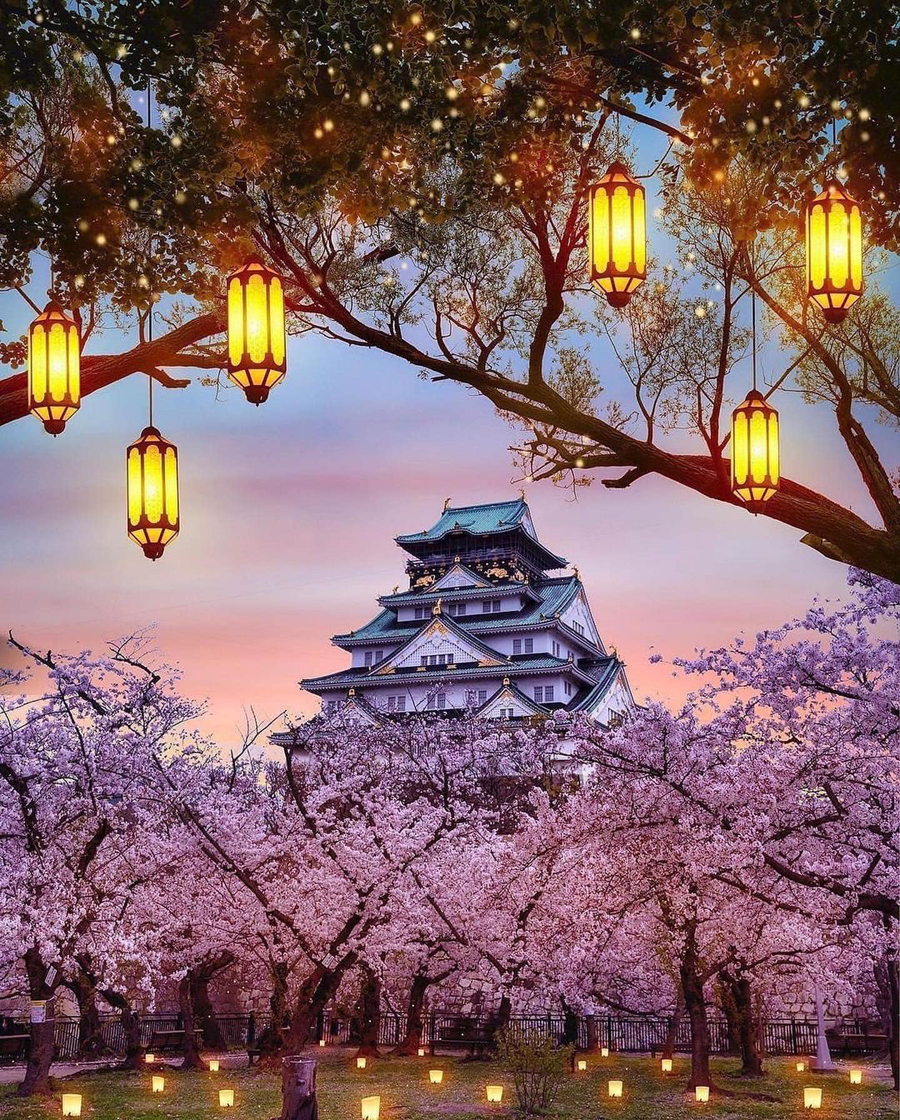 In Japan, the intriguing fusion of timeless traditions and futuristic innovation paints a picture of captivating contrasts. This enchanting country, often symbolized by the tranquil beauty of the rising sun and fleeting cherry blossoms, is a treasure trove of memorable destinations, each possessing its own distinct charm. From the dynamic energy of neon-drenched cityscapes to the tranquil beauty of nature-kissed landscapes, and from sky-grazing architectural marvels to centuries-old temples, the diversity that Japan offers is truly awe-inspiring.
We embark on a captivating journey through Japan's colorful landscape, spotlighting the top ten destinations that should feature on every traveler's itinerary. In this guide, we navigate the unique experiences offered by these locations – the intricate art of calligraphy, advanced technology, stunning natural splendors, culinary masterpieces, and a culture rich in nuances and customs. You can even try it here for an immersive calligraphy experience, a traditional art form that Japan is renowned for.
Whether you're captivated by the allure of the modern world or yearn for the simplicity and serenity of rural settings, Japan has the power to charm every type of traveler. So, come, let's start an unforgettable journey through the realm of the rising sun, as we unveil the ten must-visit destinations in Japan that promise an immersive experience like no other.
Tokyo
Not just a drop in the ocean but a complete universe within itself, Tokyo, Japan's capital, offers an endless list of attractions. Between its historic sites and modern marvels, Tokyo perfectly encapsulates the duality of Japan's culture, and is a city that truly has something for everyone.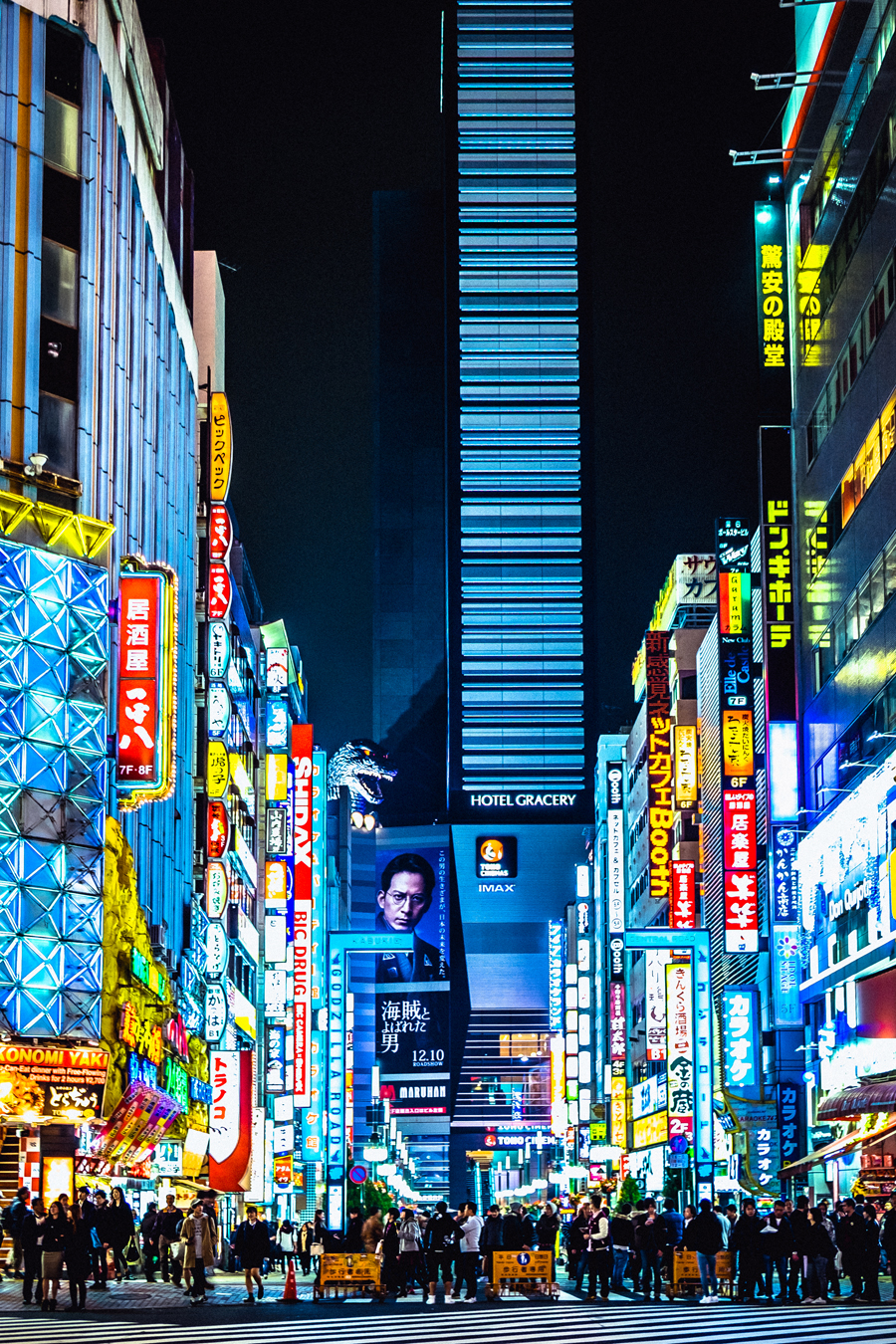 The Tokyo Skytree, one of the tallest buildings in the world, is a modern symbol of the city. The Skytree boasts two observation decks that provide a breathtaking panoramic view of Tokyo and beyond. Whether you visit by day to see Mount Fuji in the distance or at night to marvel at the city's sparkling skyline, the Tokyo Skytree guarantees a memorable experience.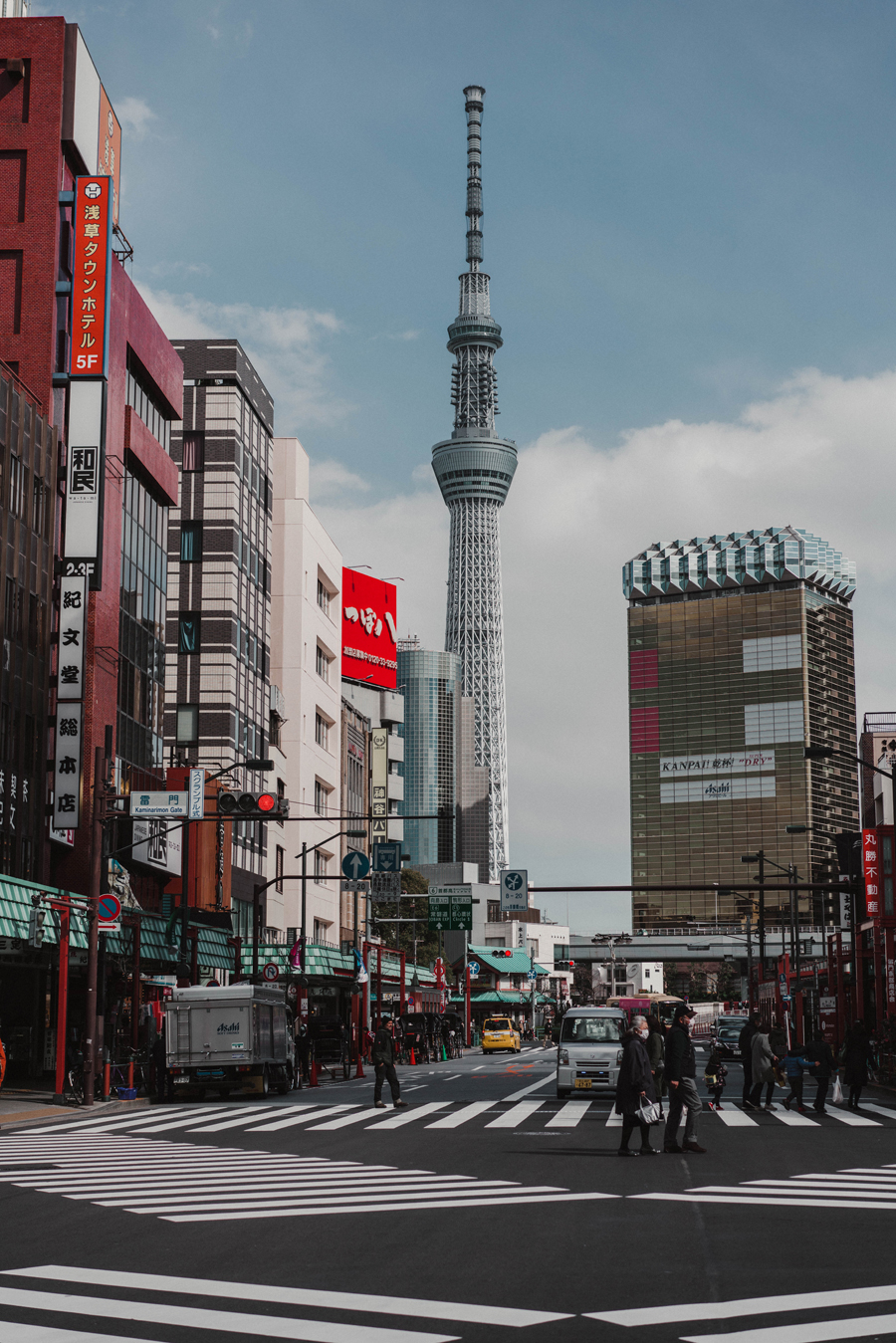 Shibuya Crossing, another iconic sight, is known as the busiest pedestrian crossing in the world. The sight of hundreds of people crossing the intersection from all directions as the traffic lights turn red is a spectacle of organized chaos. Nearby, you'll find a vibrant neighborhood brimming with trendy boutiques, restaurants, and nightlife options. Be sure to snap a picture at this famous intersection to capture the essence of Tokyo's urban pulse.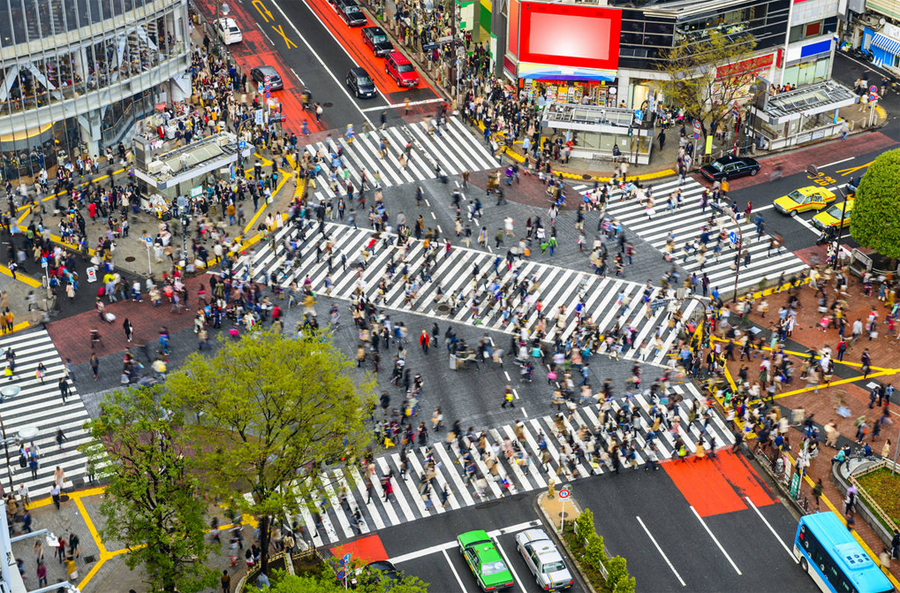 Kyoto
Stepping into Kyoto is akin to journeying back in time, where one can immerse in the deep-rooted traditions and historical grandeur of Japan. Known as the country's cultural heart, Kyoto is a city that effortlessly maintains the harmony between the old and the new.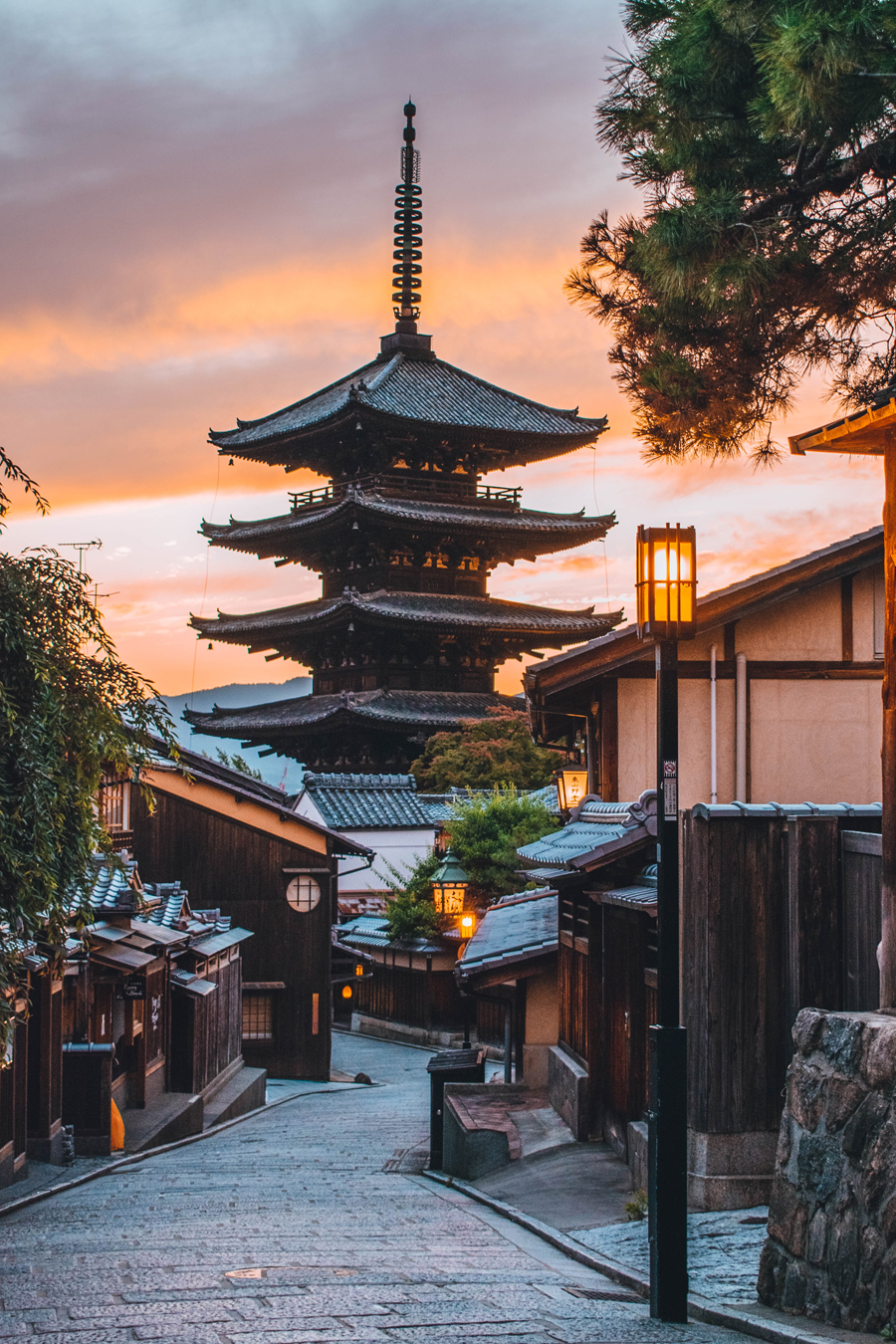 As the former imperial capital of Japan for over a thousand years, Kyoto is home to countless ancient temples, shrines, and beautifully preserved wooden machiya townhouses. The Kinkaku-ji (Golden Pavilion) and Kiyomizu-dera are must-see temples, offering an introspective look into Japanese spiritual and architectural traditions.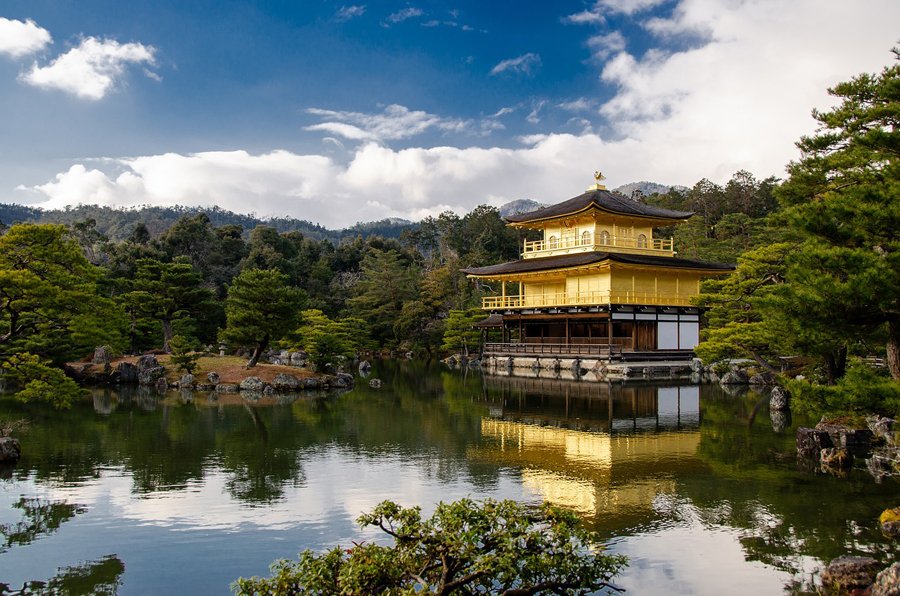 One of the most enchanting aspects of Kyoto is the Gion district, famed for its narrow alleys lined with traditional teahouses and exclusive restaurants. It's here where you may catch a glimpse of a Geisha, their white make-up and exquisite kimonos symbolizing an important part of Kyoto's cultural identity.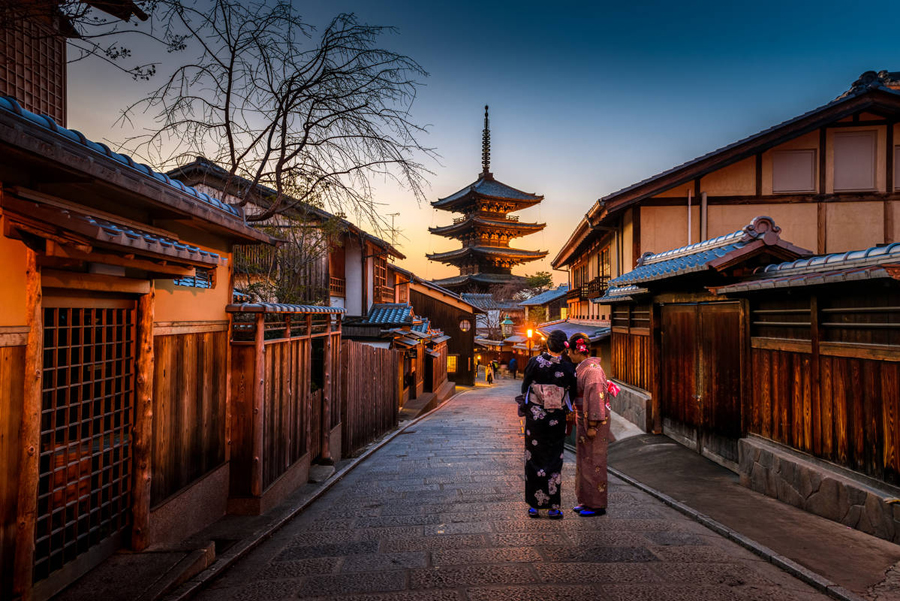 Perhaps Kyoto's most famous spectacle is the Arashiyama Bamboo Grove. Walking along the path, you'll be enveloped by towering stalks of bamboo, creating a serene and otherworldly atmosphere. This natural wonder is especially magical in the early morning or late evening when the crowds are fewer.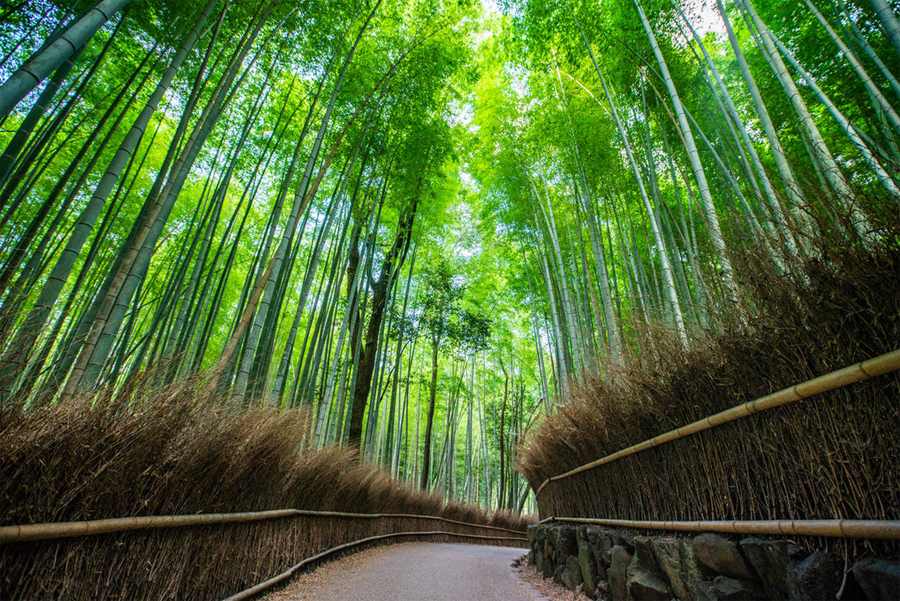 Whether you're appreciating the vermilion torii gates at Fushimi Inari Taisha, savoring matcha tea in a historic teahouse, or enjoying the vibrant hues of cherry blossoms or autumn leaves, Kyoto offers an unparalleled taste of Japan's rich history and culture.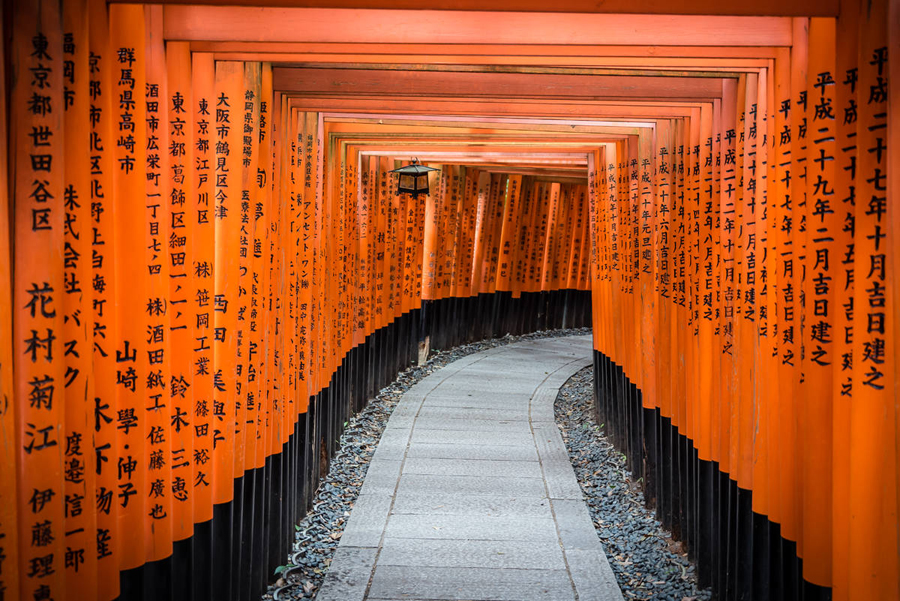 Osaka
Osaka, Japan's third-largest city, is a vibrant metropolis known for its modern architecture, lively nightlife, and exceptional street food. The city offers a more laid-back atmosphere compared to Tokyo, making it an ideal destination for travelers seeking a balance between urban energy and relaxed charm.
One of the most iconic landmarks of Osaka is Osaka Castle. This towering structure, surrounded by lush gardens and moats, offers visitors a glimpse into Japan's fascinating past. The castle museum provides a comprehensive historical overview, and the top-floor observatory presents panoramic views of the city.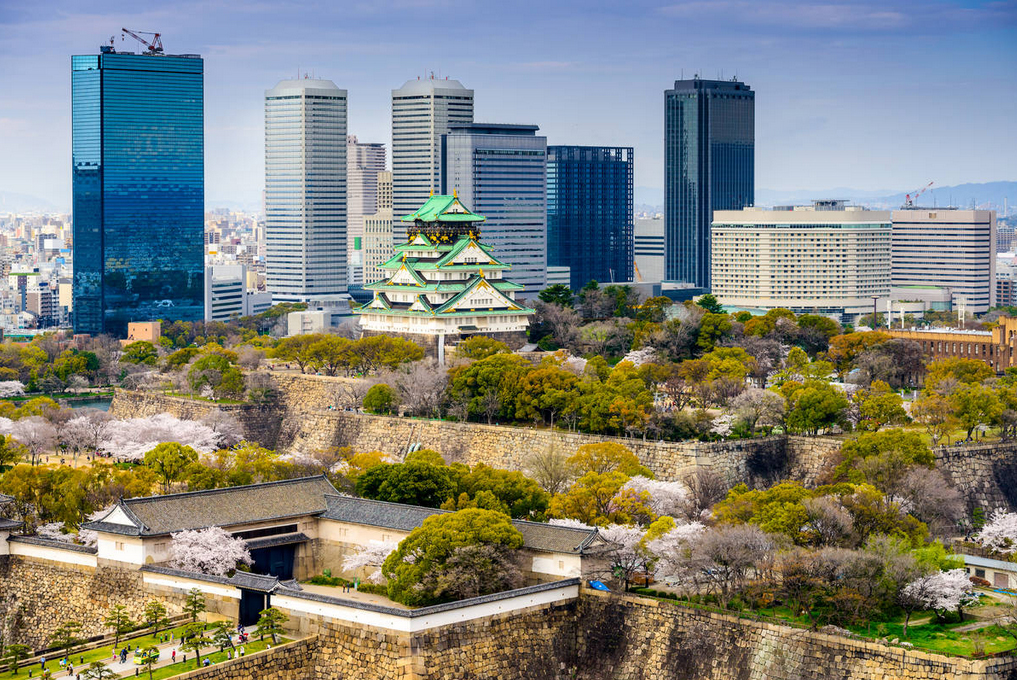 Osaka is a haven for food lovers. Known as the "Nation's Kitchen," the city's Dotonbori district is famous for its vast array of street food stalls and restaurants. Here, visitors can sample takoyaki (octopus balls), okonomiyaki (savory pancake), and other regional delicacies.
Top 5 Must-Try Street Foods in Osaka
Takoyaki – ball-shaped bites filled with diced octopus and garnished with savory sauce, mayonnaise, and dried toppings
Okonomiyaki – or Japanese savory pancake, customizable dish made with a flour-based batter, cabbage, and various add-ins, served with distinctive toppings
Kushikatsu – consists of skewered, breaded, and deep-fried meat or vegetables, typically enjoyed with a savory dipping sauce
Negiyaki – thin, crepe-style pancake packed with green onions and optional ingredients, served with a soy-based sauce.
Yakiniku – bite-sized meat and vegetables are grilled over a flame and enjoyed with a savory dipping sauce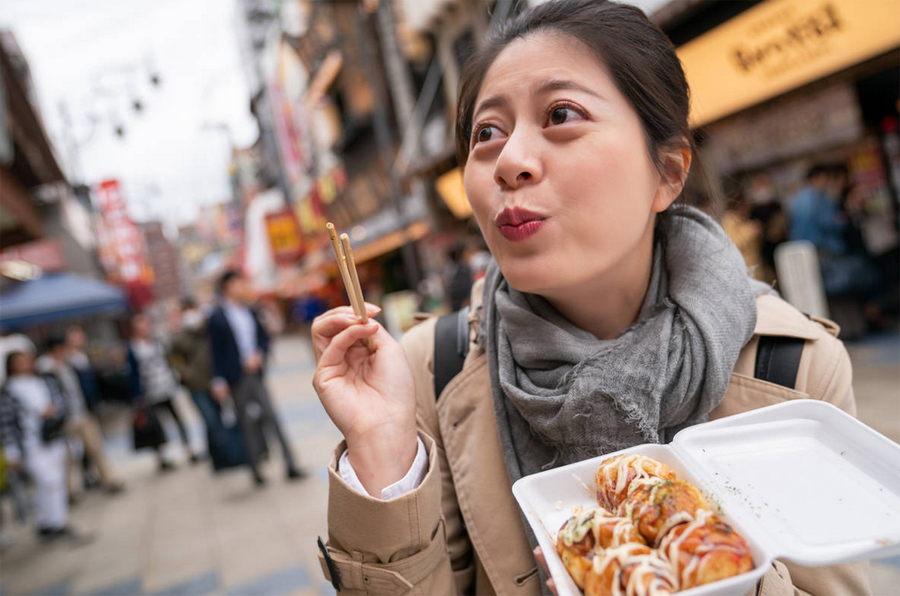 Another popular destination in Osaka is Universal Studios Japan. This theme park, one of only two Universal Studios parks in Asia, offers a range of thrilling rides and shows based on popular Hollywood films and franchises.
For a more serene experience, the Osaka Aquarium Kaiyukan is one of the largest and most spectacular aquariums in the world. It houses a myriad of marine life from the Pacific Rim in convincingly natural habitats.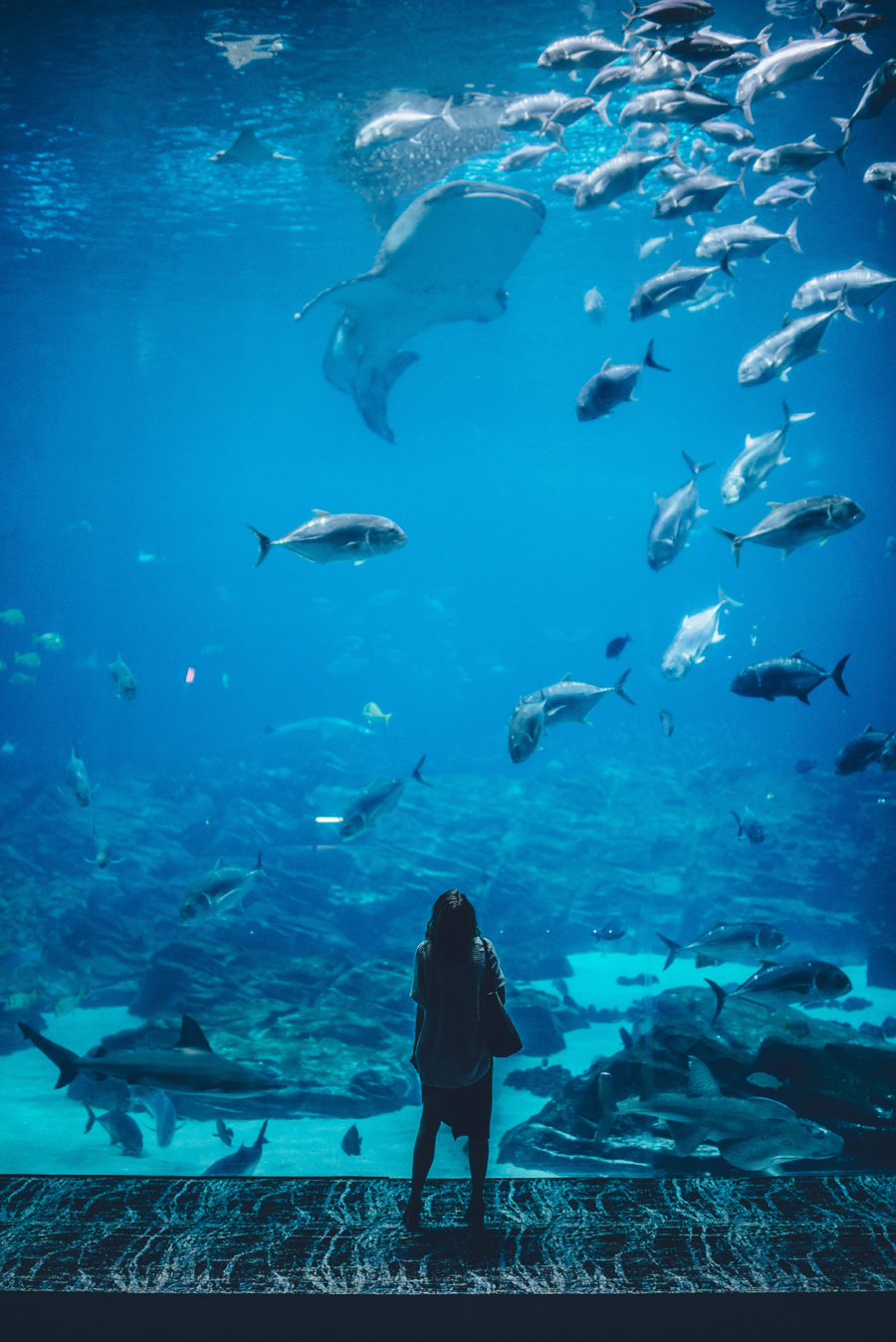 Nara
Once the capital of Japan, Nara is a city steeped in history and rich cultural heritage. It's most known for its iconic Nara Park, home to over a thousand friendly, free-roaming deer considered sacred by the locals. Within the park's boundaries, you'll find several significant temples and shrines.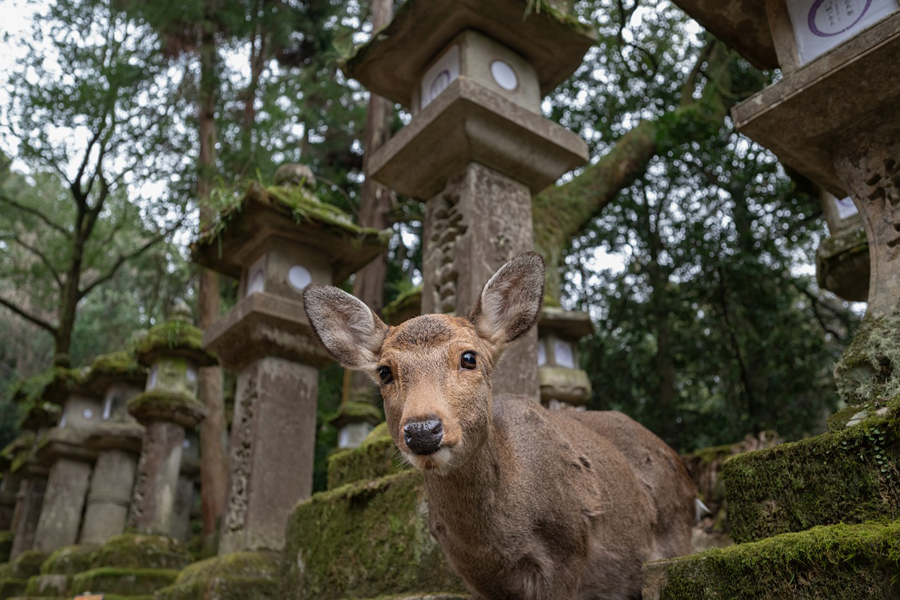 The Todai-ji Temple, one of the park's most impressive structures, houses the world's largest bronze Buddha statue. Nearby, the Kasuga Taisha, an ancient Shinto shrine adorned with thousands of stone and bronze lanterns, offers a peaceful ambiance and beautiful walking paths.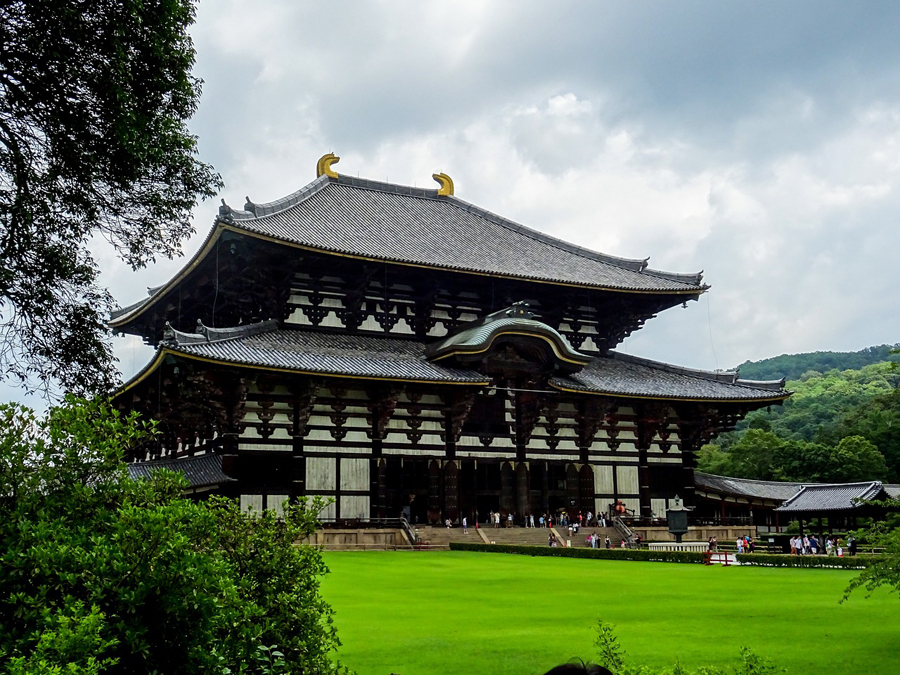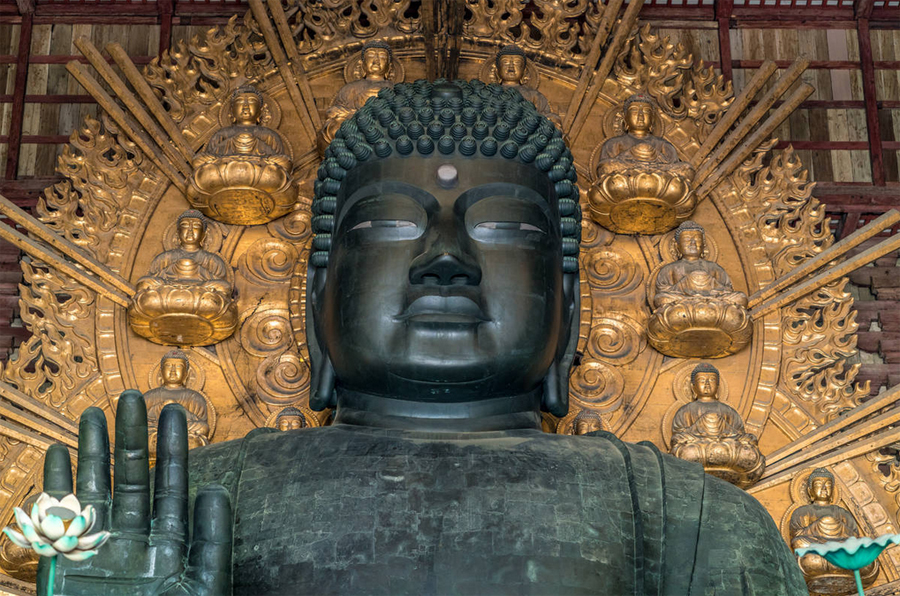 Nara is also renowned for its traditional crafts, particularly Nara-yuzen, a form of textile dyeing with designs often featuring the area's sacred deer. Its quaint streets are lined with charming shops selling local crafts, sweets, and tea.
Away from the bustling city, the scenic Mount Yoshino is a must-visit, particularly in spring when thousands of cherry trees burst into bloom, painting the mountainside a vivid shade of pink.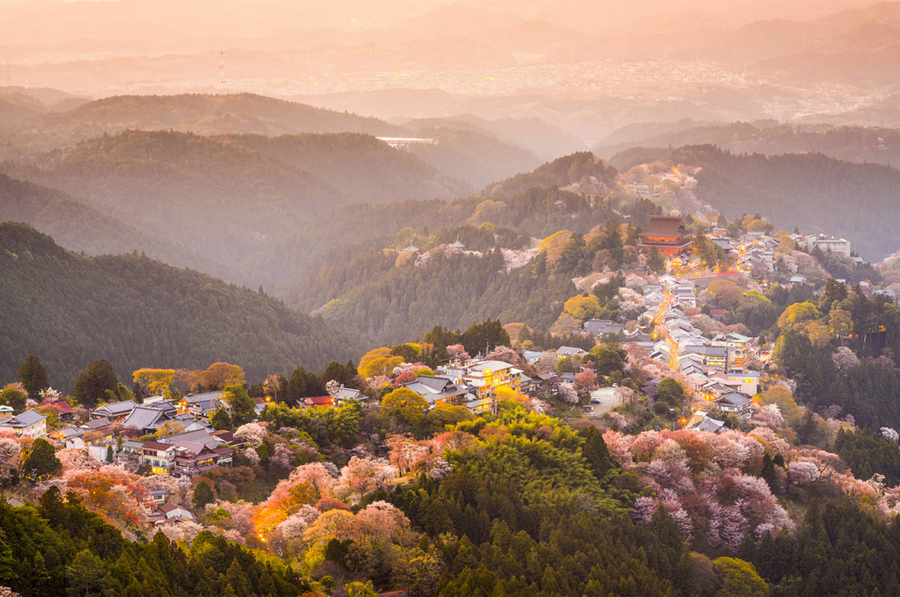 Hiroshima
Hiroshima, a city forever etched in history due to the tragic atomic bombing during World War II, is now a symbol of peace and resilience. Despite its somber past, the city has admirably rebuilt itself and serves as a poignant reminder of the importance of world peace.
At the heart of the city lies the Peace Memorial Park, a tranquil green space dedicated to the memories of the bomb's victims. The park houses several monuments, including the haunting Atomic Bomb Dome, one of the few structures that survived the blast, and the Hiroshima Peace Memorial Museum, which offers a deeply moving insight into the tragic event and its aftermath.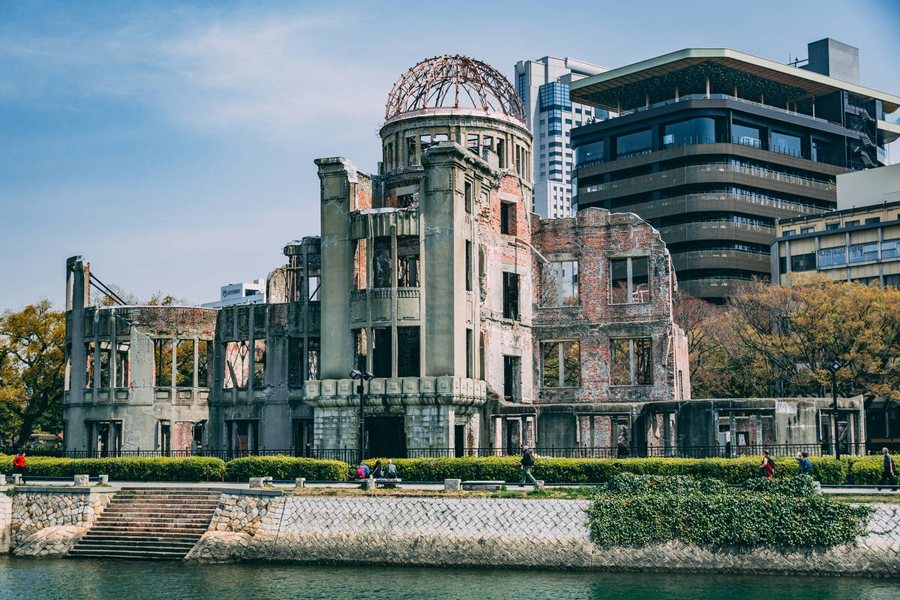 Just a short ferry ride from the city is the sacred island of Itsukushima, more commonly known as Miyajima. Known for its iconic "floating" torii gate, the Itsukushima Shrine is a UNESCO World Heritage Site and one of Japan's most celebrated shrines. The island is also famous for its roaming deer and the beautiful Momijidani Park, particularly stunning in the fall.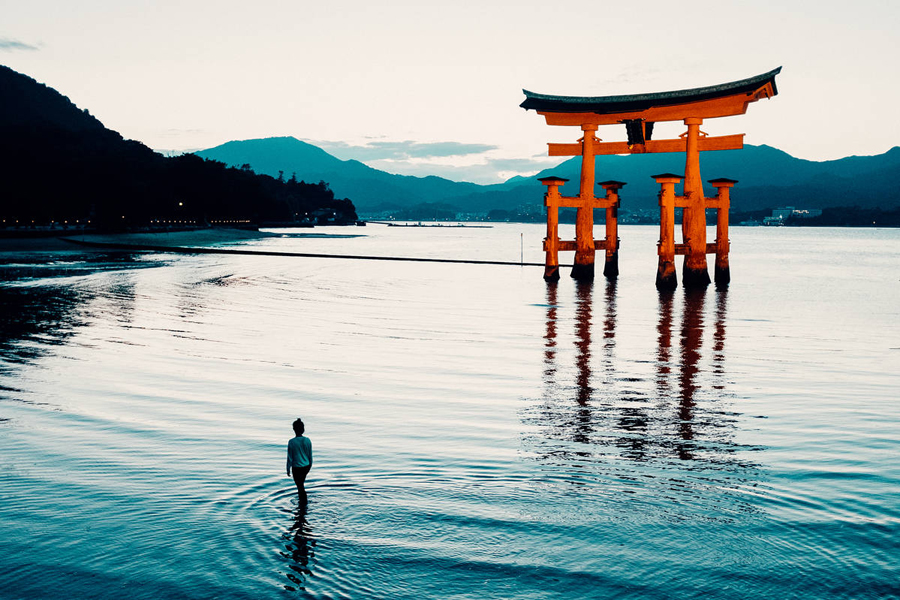 Despite its historical tragedies, Hiroshima is a city of resilience, rebirth, and remarkable beauty. Its compelling history, coupled with its natural and cultural attractions, make it an essential destination for understanding Japan's complex past and ongoing journey towards peace.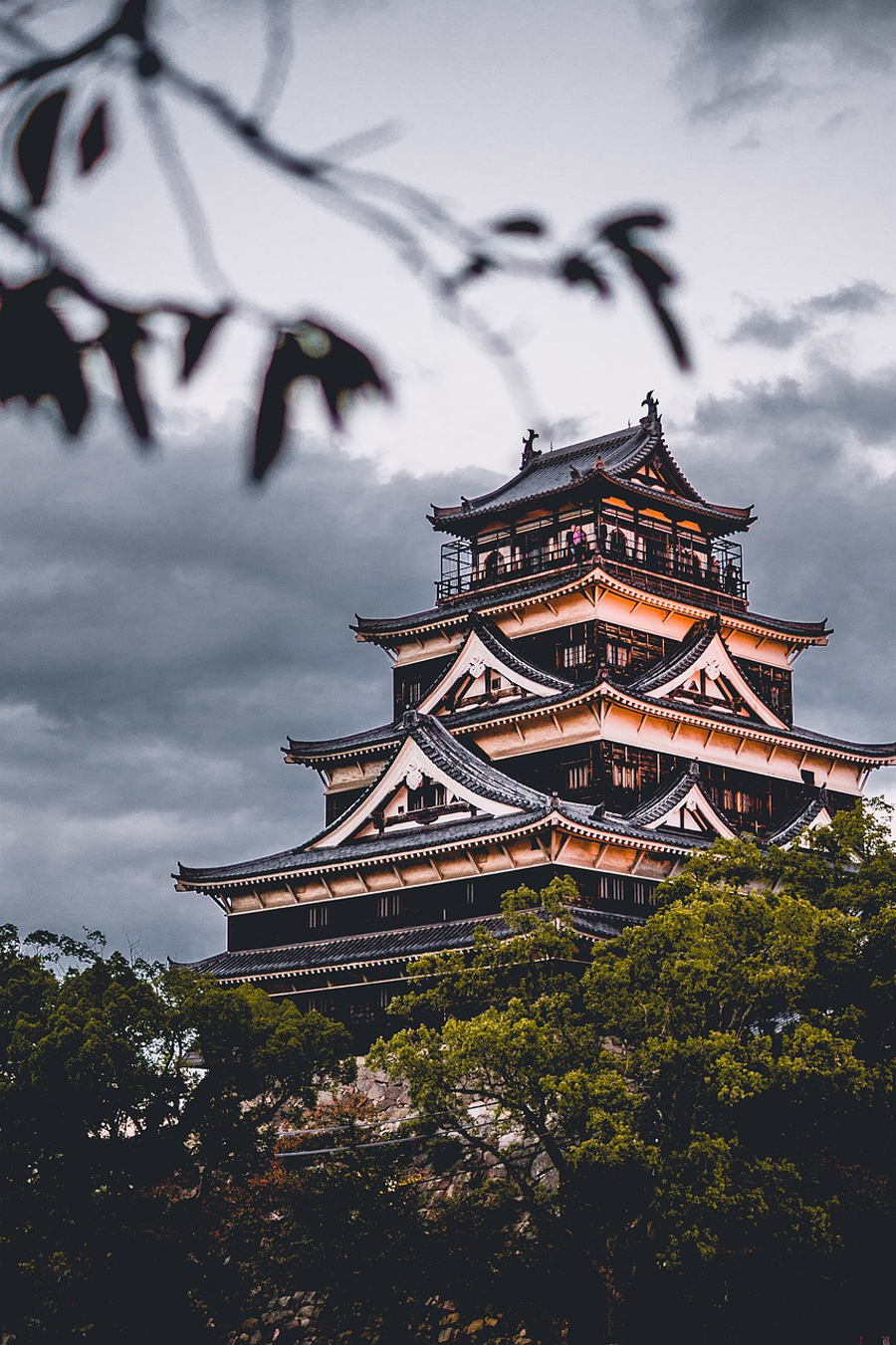 Okinawa
Okinawa, an archipelago located in the southernmost part of Japan, is a tropical paradise known for its white sandy beaches, crystal-clear turquoise waters, and unique Ryukyuan culture. Its main island, also named Okinawa, is a perfect blend of natural beauty and historical intrigue.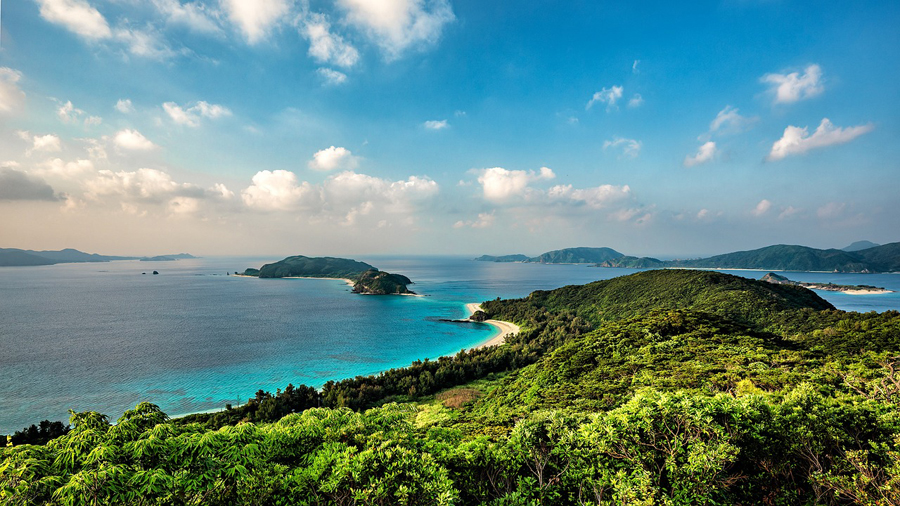 The island's most iconic landmark, Shuri Castle, was once the seat of the Ryukyu Kingdom and showcases the distinct Okinawan architectural style. Although the castle was tragically damaged in a fire in 2019, restoration efforts are ongoing and some sections of the castle complex remain open for visitors to explore.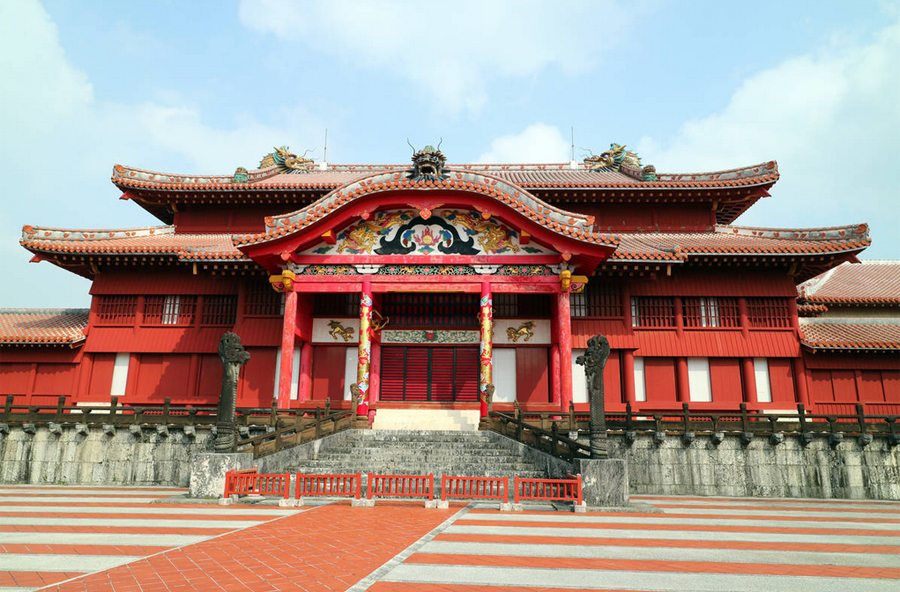 Okinawa's beautiful coastline and coral reefs make it an excellent destination for beach lovers, snorkelers, and divers.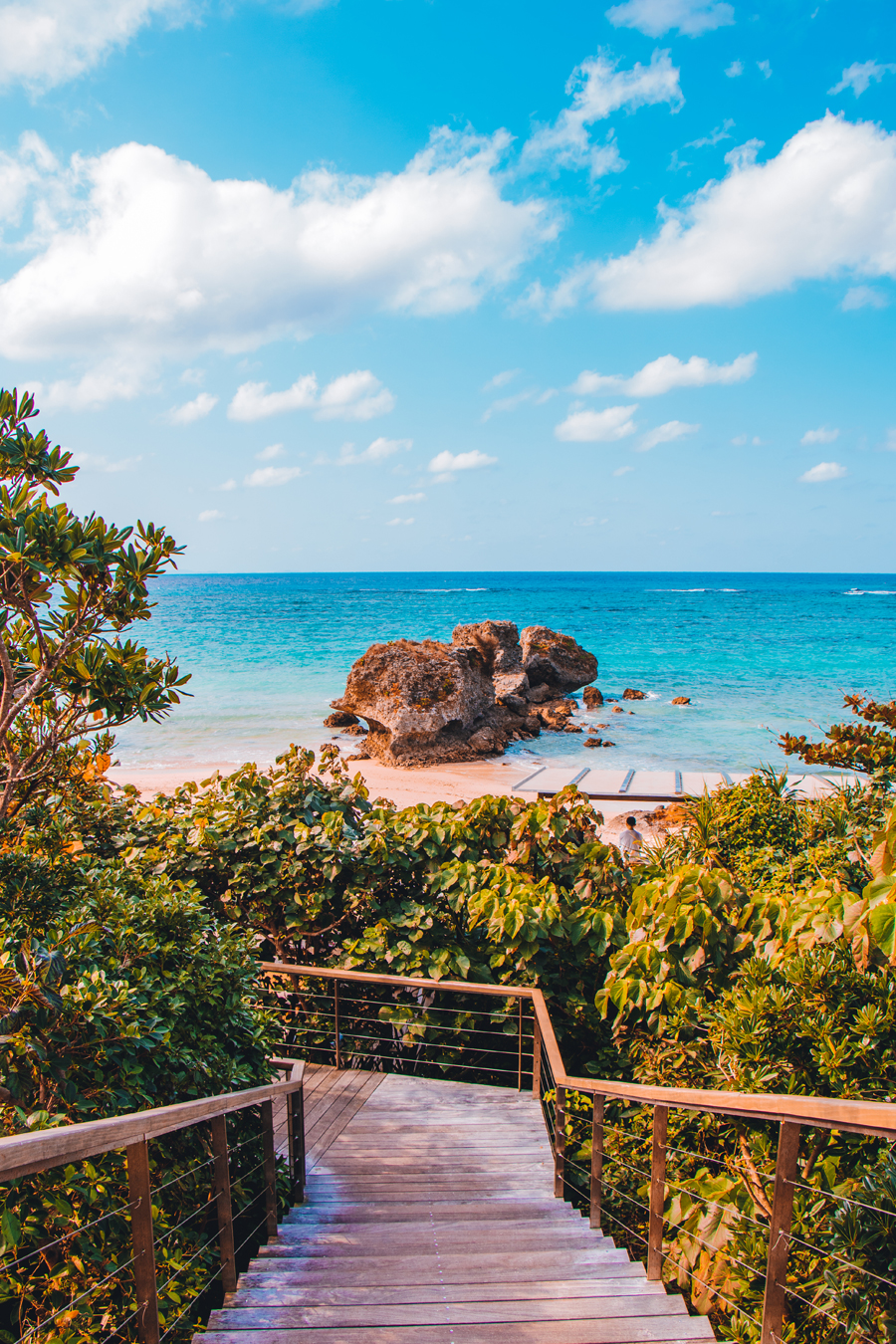 Top 3 Must-Visit Beaches in Okinawa:
Nishihama Beach
Yonaha Maehama Beach
Aka Beach
Okinawa is also famous for its unique cuisine, which significantly contributes to the locals' renowned longevity. Don't miss trying goya champuru (bitter melon stir-fry) or Okinawa soba for a taste of the island's traditional flavors.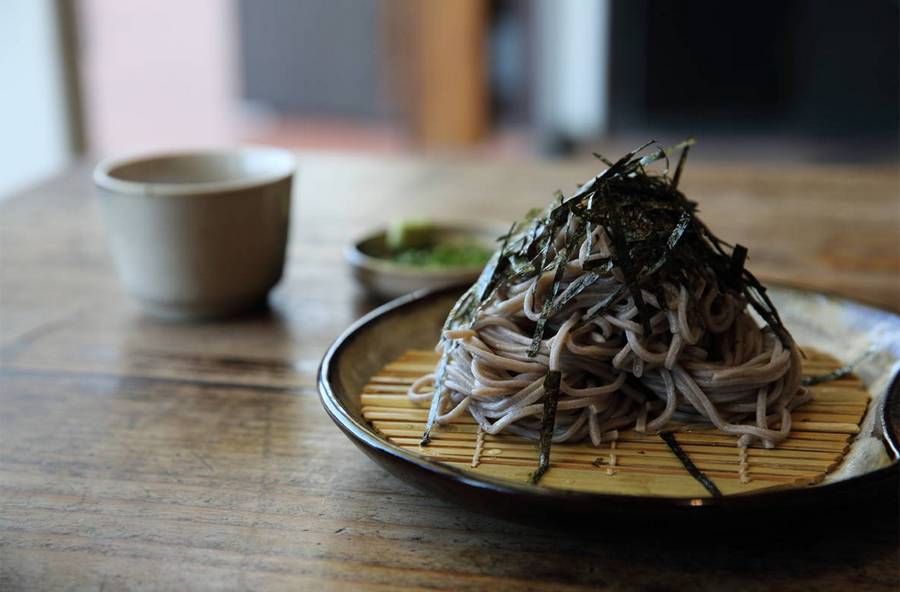 Hakone
Hakone, situated less than 100 kilometers from Tokyo, is a mountainous town known for its hot springs, natural beauty, and stunning views of Mount Fuji. It's a favorite retreat for both locals and tourists seeking relaxation and a touch of traditional Japan.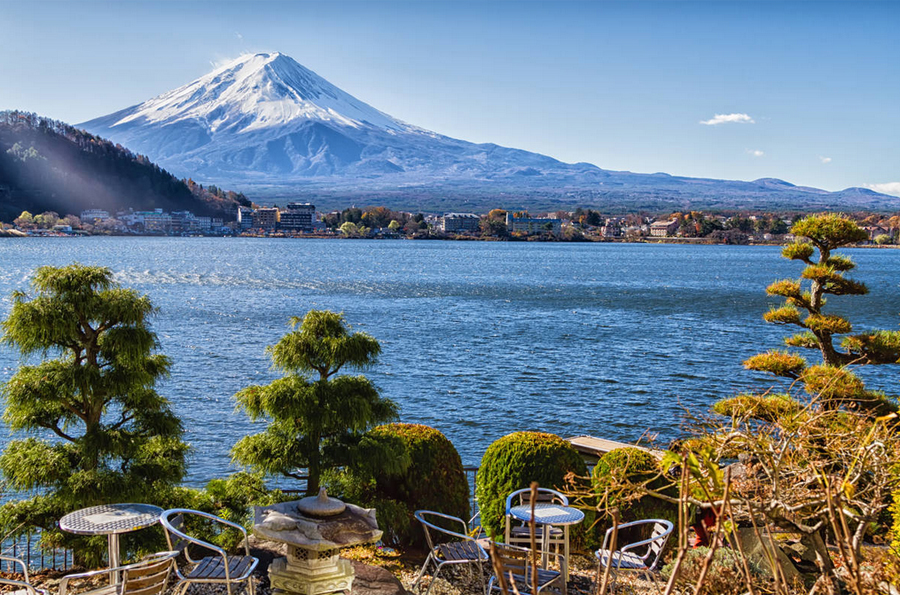 The town is famed for its onsen (hot spring) resorts, offering a rejuvenating experience amidst the serene mountain setting. Many ryokan (traditional inns) feature private hot spring baths with views of the surrounding nature, promising a quintessential Japanese experience.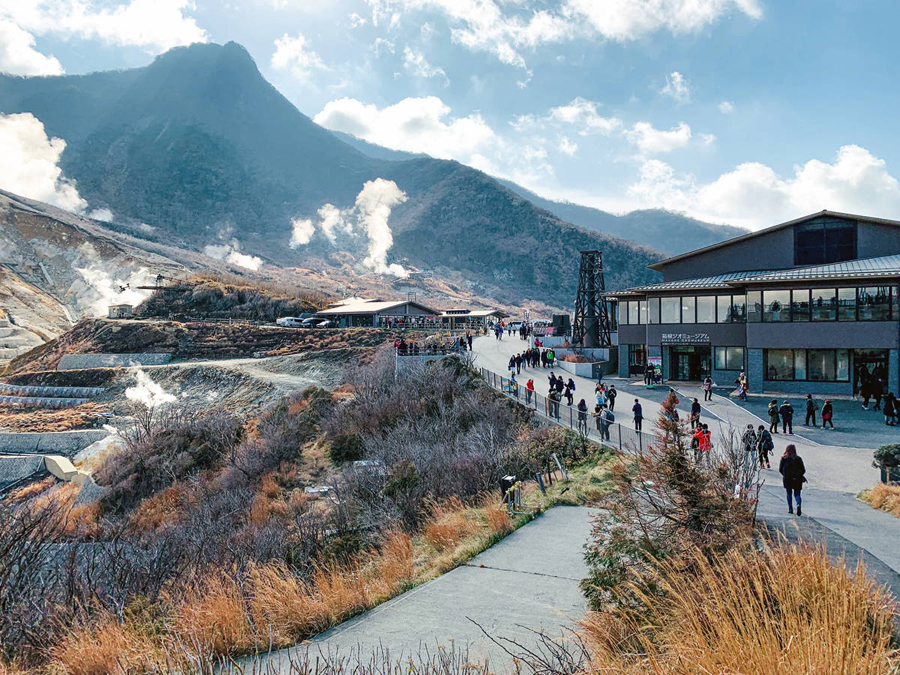 Lake Ashinoko, created in the caldera of Mount Hakone after the volcano's last eruption 3000 years ago, is another highlight. A sightseeing cruise on a pirate-themed ship across the lake offers stunning views, particularly of Mount Fuji on clear days. Near the lake, the Hakone Shrine, with its iconic red torii gate standing in the water, provides a peaceful, spiritual retreat.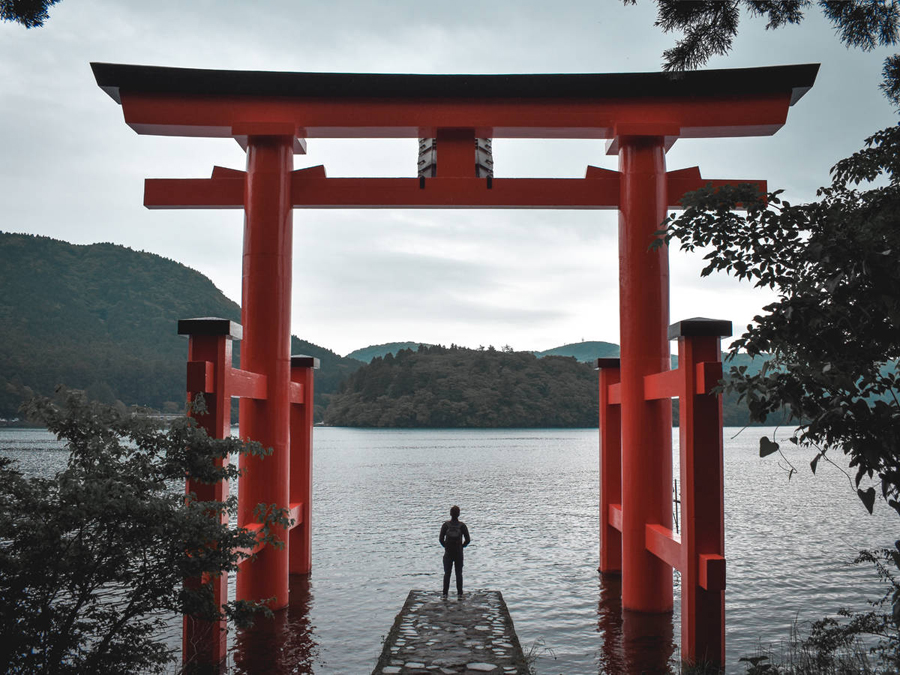 A trip on the Hakone Tozan Railway, Japan's oldest mountain railway, and the ropeway provides scenic views of the lush mountains, particularly beautiful during the fall color season.
Sapporo
Sapporo, the largest city on the northern island of Hokkaido, is a dynamic urban center known for its distinctive seasons, delicious cuisine, and the famous Sapporo Snow Festival. It seamlessly blends the hustle and bustle of city life with the tranquility of nature.
In winter, Sapporo transforms into a snowy wonderland. The Sapporo Snow Festival held in February draws millions of visitors from around the world to admire the city's vast display of intricate snow and ice sculptures. The city's ski resorts, such as the Sapporo Teine, offer excellent slopes for winter sports enthusiasts.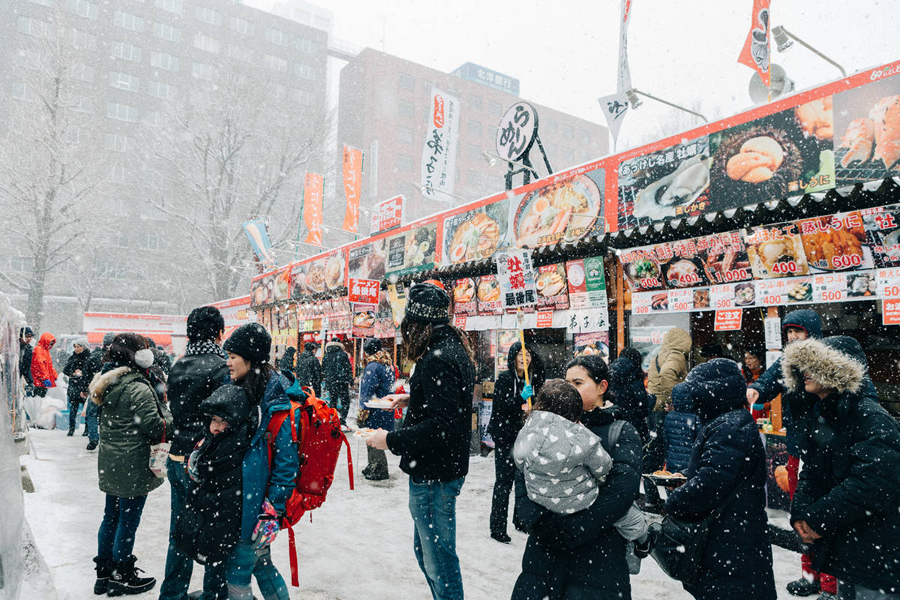 When the snow melts, Sapporo reveals lush parks and vibrant gardens. The Historic Village of Hokkaido and Moerenuma Park, designed by the renowned artist Isamu Noguchi, are must-visits for nature and art lovers.
The city is also famous for its gastronomy. Sapporo is the birthplace of miso ramen, a hearty noodle soup with a rich miso-based broth, and is home to numerous ramen alleys where you can sample this local favorite.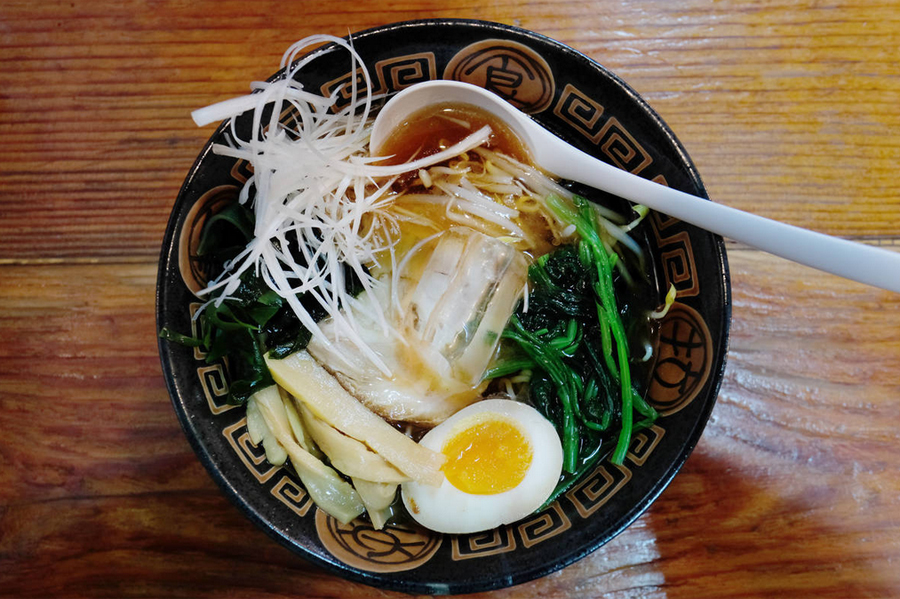 Nagoya
Nagoya, located in Aichi Prefecture in central Japan, is widely recognized as a global powerhouse in the automotive industry. The city's strong association with automobiles can be attributed to the presence of several major automobile manufacturers and their headquarters in the region. Not only is Nagoya home to Toyota Motor Corporation, one of the world's largest automakers, but it also hosts various subsidiary companies and suppliers that contribute to the automotive sector.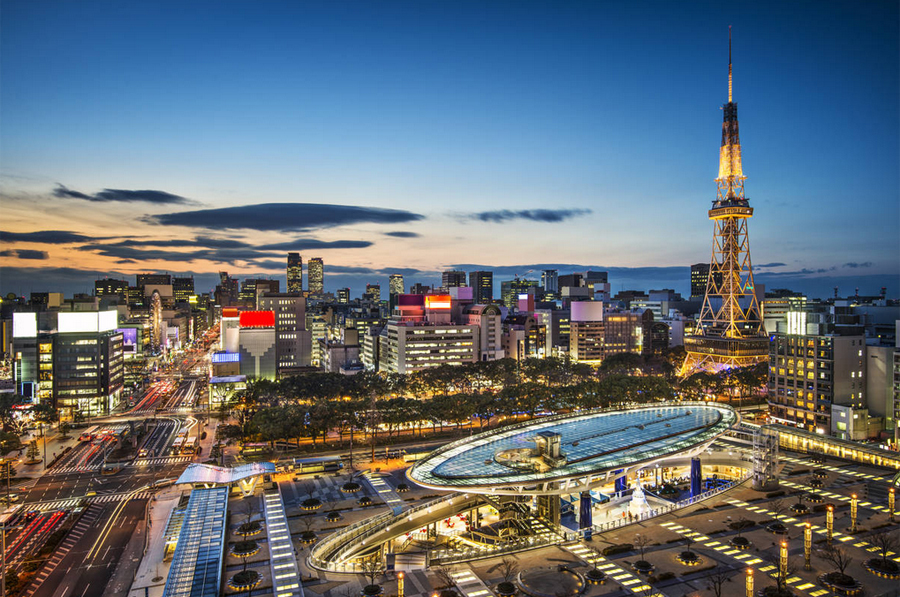 One of the notable landmarks in Nagoya is Nagoya Castle, which holds historical significance and offers a glimpse into the city's past. Built in the early 17th century, Nagoya Castle is renowned for its impressive architecture and beautiful surrounding gardens. Visitors can explore the castle's interior to learn about the region's history and enjoy panoramic views from the top floors.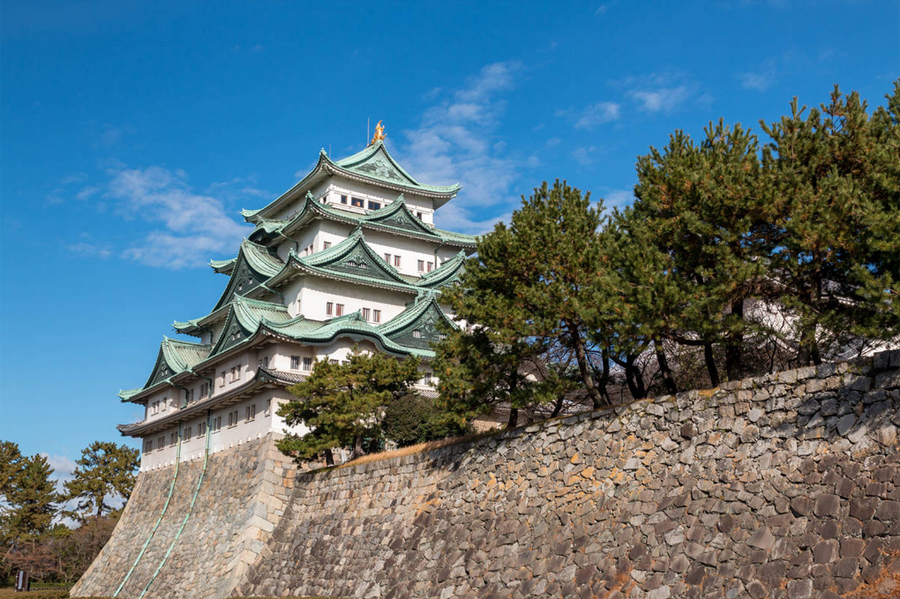 Yokohama
Yokohama is a vibrant port city brimming with culture, modern attractions, and an intriguing history. Located just south of Tokyo, Yokohama offers a refreshing seaside atmosphere, with a skyline dominated by the Landmark Tower, Japan's second tallest building with a stunning observatory overlooking the city and the bay.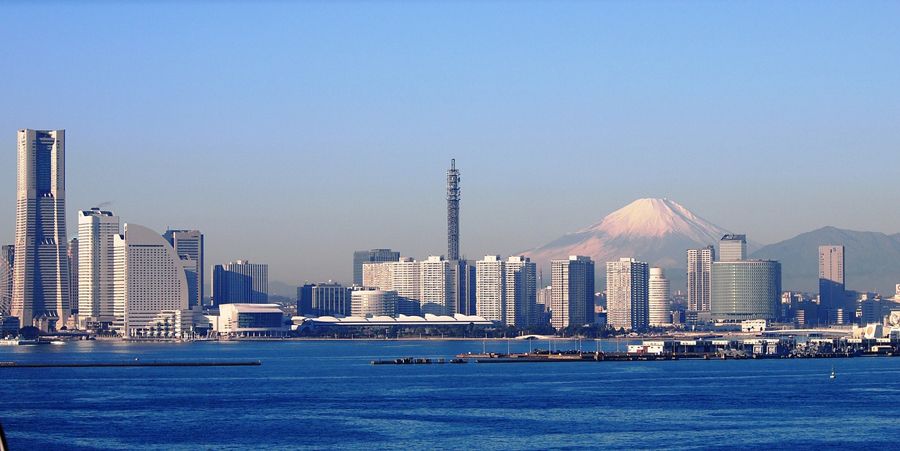 One of the city's most popular attractions is the Minato Mirai 21 district, a futuristic waterfront area packed with shopping centers, museums, restaurants, and an amusement park. The district's name, which translates to "Harbor Future 21", reflects the city's ambition to create a vision of the urban future.
Yokohama's Chinatown is the largest in Japan and is a bustling area filled with colorful streets, temples, and hundreds of restaurants and shops serving an array of delicious Chinese cuisine. Just a short walk from Chinatown, the Yamate area, also known as The Bluff, is rich in historical Western-style residences from the late 19th and early 20th centuries.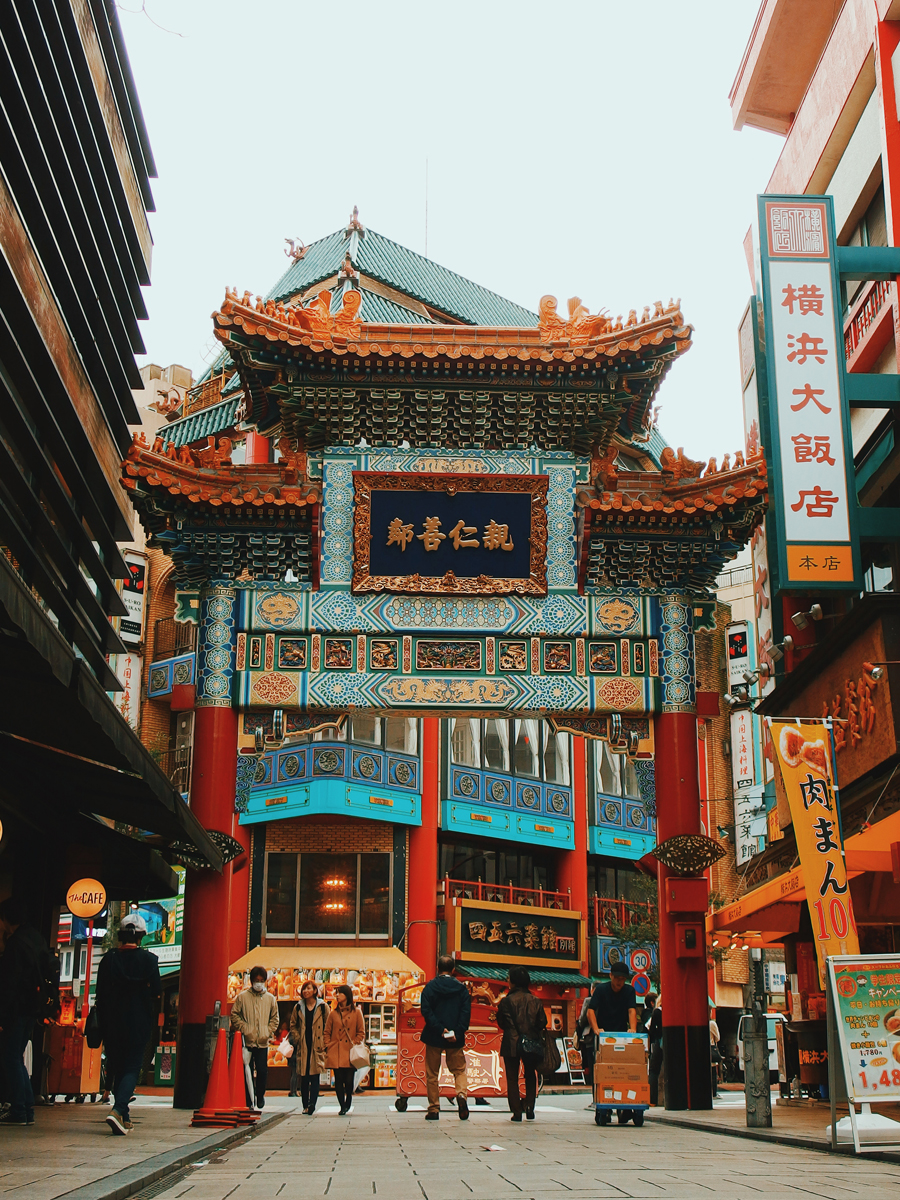 Another standout attraction is the Sankeien Garden, a spacious traditional Japanese garden where several historic buildings from around Japan have been preserved.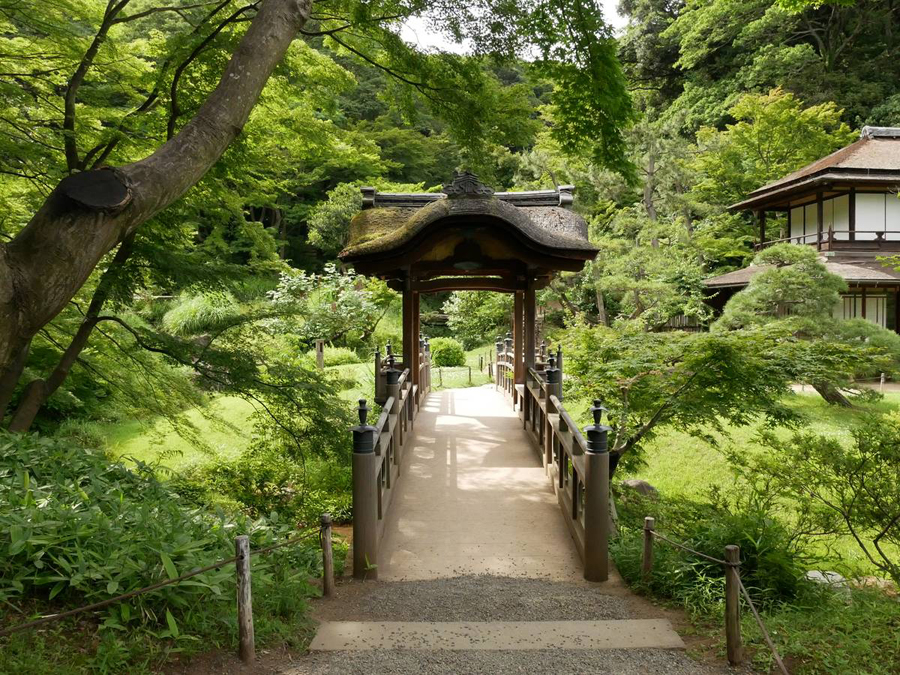 In the spirit of exploration, here are two excellent resources, the Japan National Tourism Organization for an extensive guide to travelling in Japan and Japan Guide for comprehensive information on Japan's tourist spots and cultural heritage.
Whether you are a history buff, a nature enthusiast, a foodie, or someone seeking spiritual peace, Japan has something to offer for every traveler. Each city in this extraordinary country, with its unique culture and charm, promises an unforgettable journey. So, pack your bags and get ready to write your own Japanese adventure.