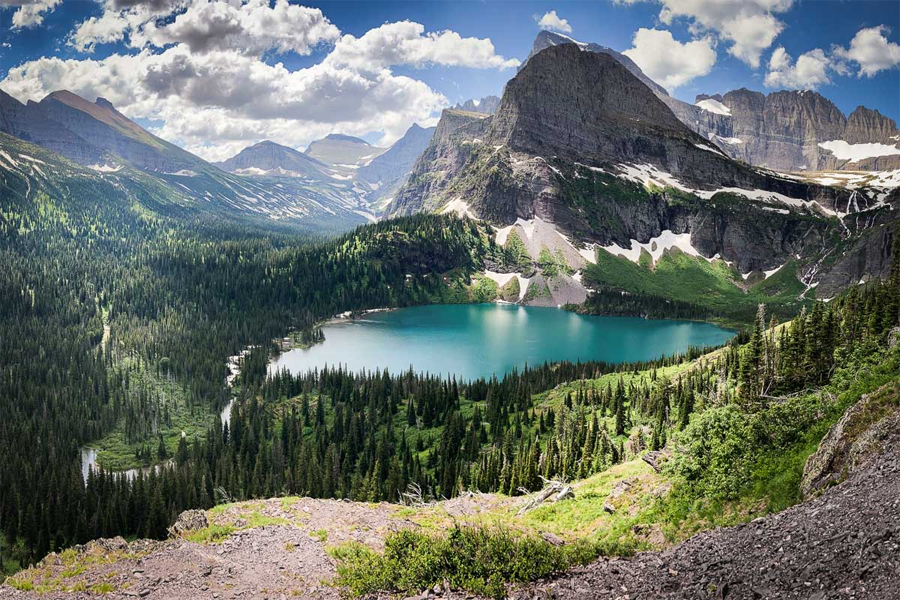 Nestled in the rugged and picturesque landscapes of Montana, Glacier National Park is a stunning treasure trove of natural beauty in the United States. Spanning over a million acres, the park is a haven for outdoor enthusiasts and nature lovers alike, boasting pristine lakes, towering mountains, verdant forests, and an abundance of wildlife. Glacier National Park, one of Montana's national parks, attracts millions of visitors each year, who come to experience its unique ecosystems, explore its numerous trails, and marvel at its dramatic scenery. In this article, we will delve into the magnificent world of Glacier National Park, providing you with everything you need to know, from its most amazing photos to the best hikes, glacier national park lodging, and more.
Glacier National Park Photos
The park is home to countless breathtaking vistas and landscapes, which have been captured in numerous beautiful Glacier National Park photos. These photos often showcase the park's striking contrasts, from lush meadows filled with wildflowers to the awe-inspiring sight of its glacier-carved peaks. As you browse through the photos of Glacier National Park, you will undoubtedly be inspired to visit this natural wonder for yourself.
Photo source: Feng Wei Photography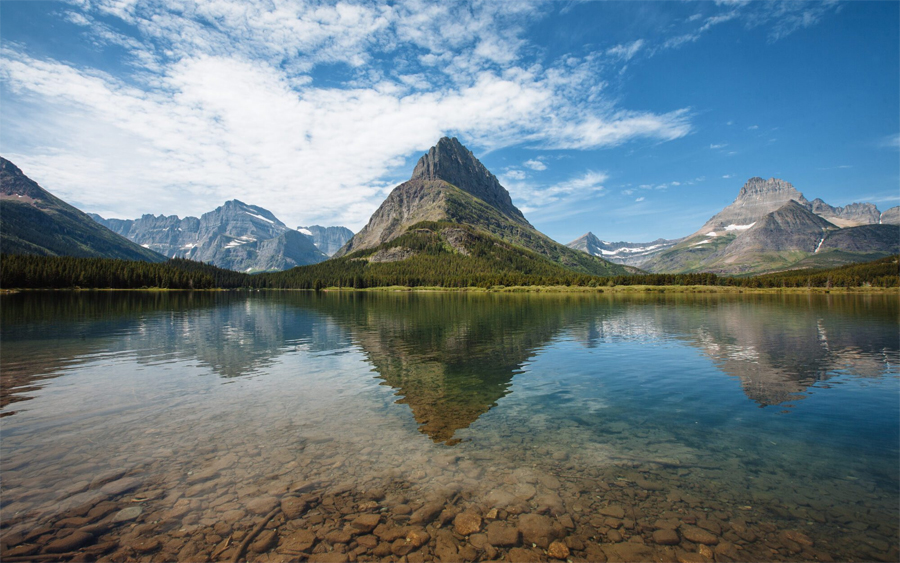 Photo source: wheatlesswanderlust.com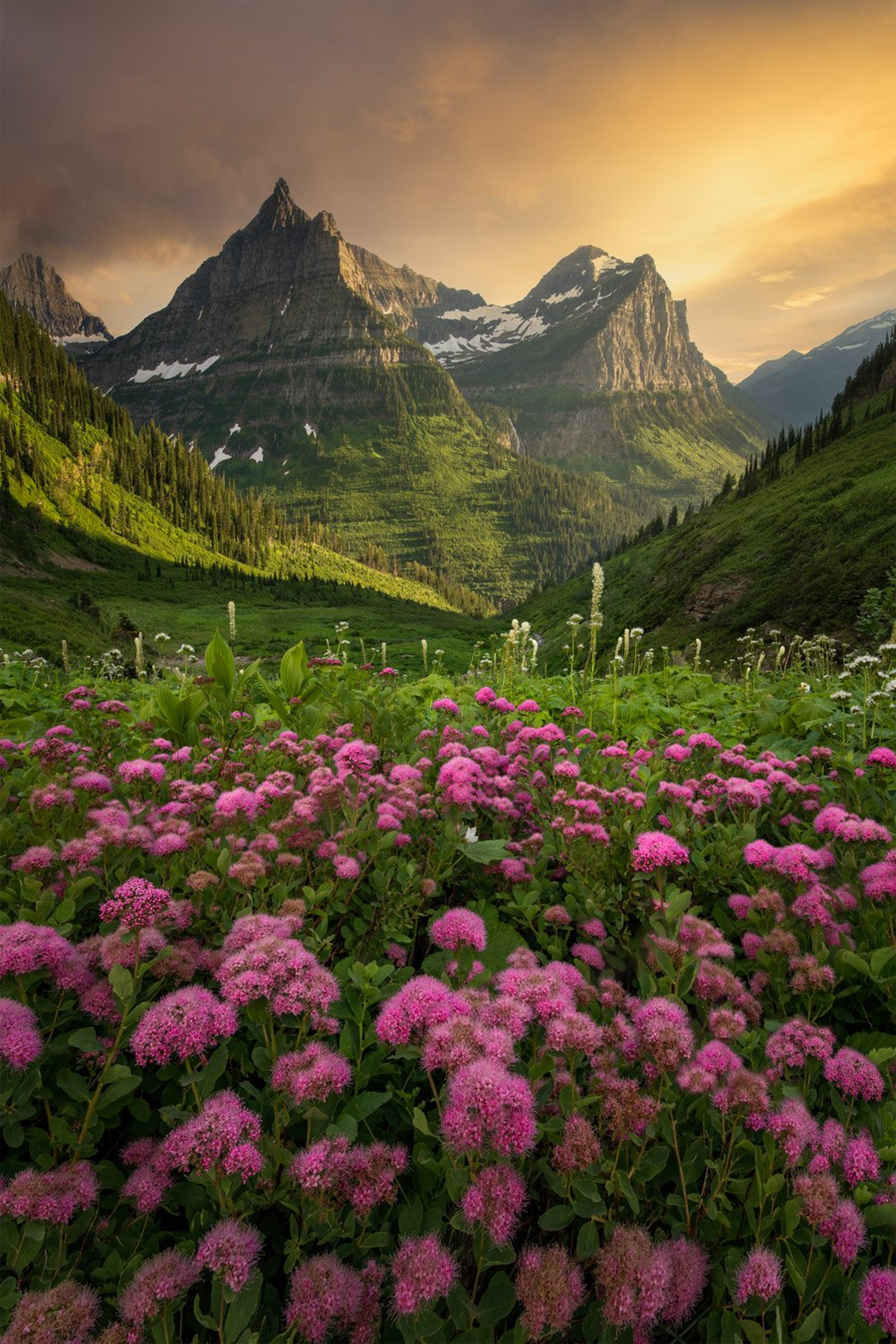 Photo source: chrisbyrnephotography.com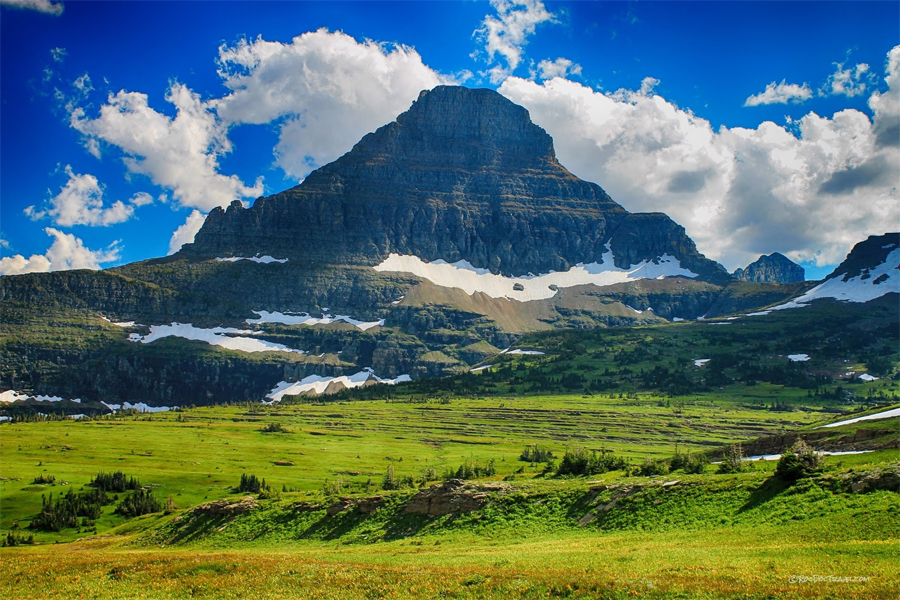 Photo source: rocdoctravel.com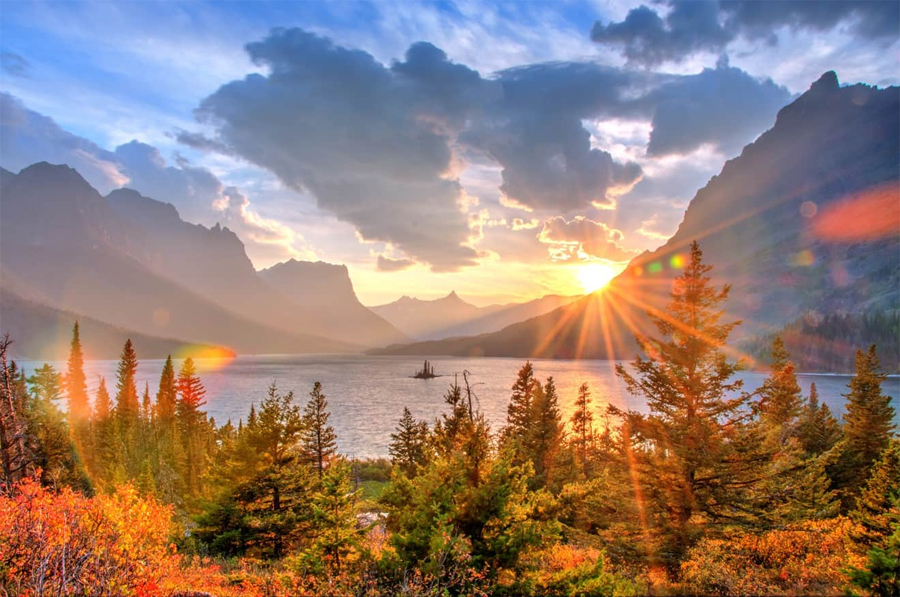 Photo source: travelinusa.us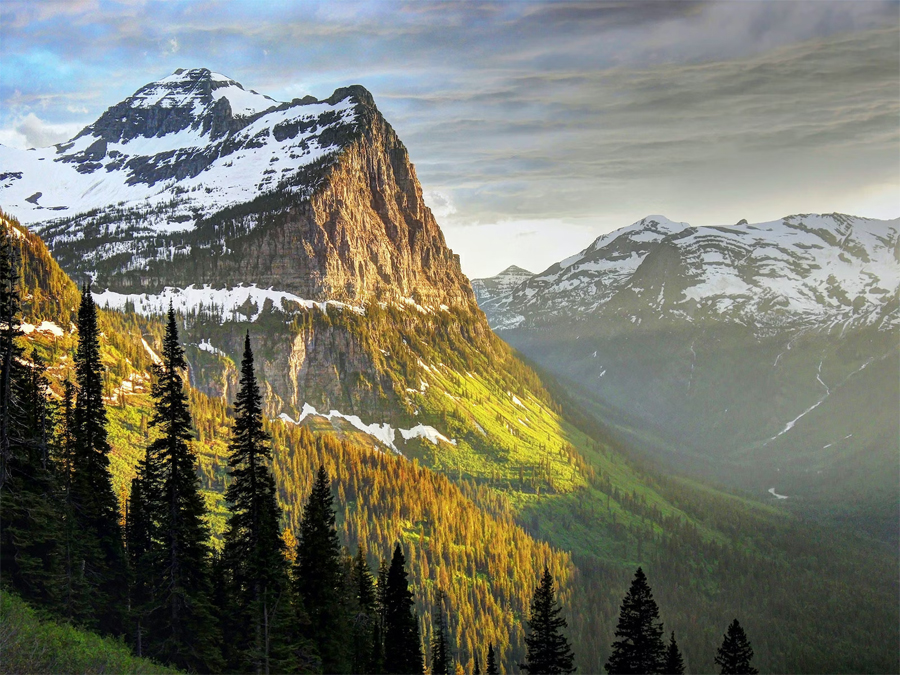 Photo source: nationalparks.org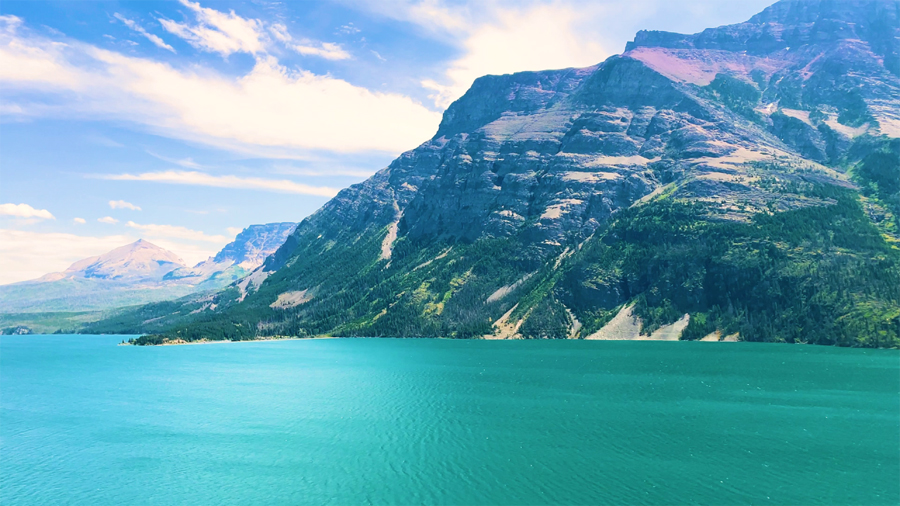 Photo source: kpax.com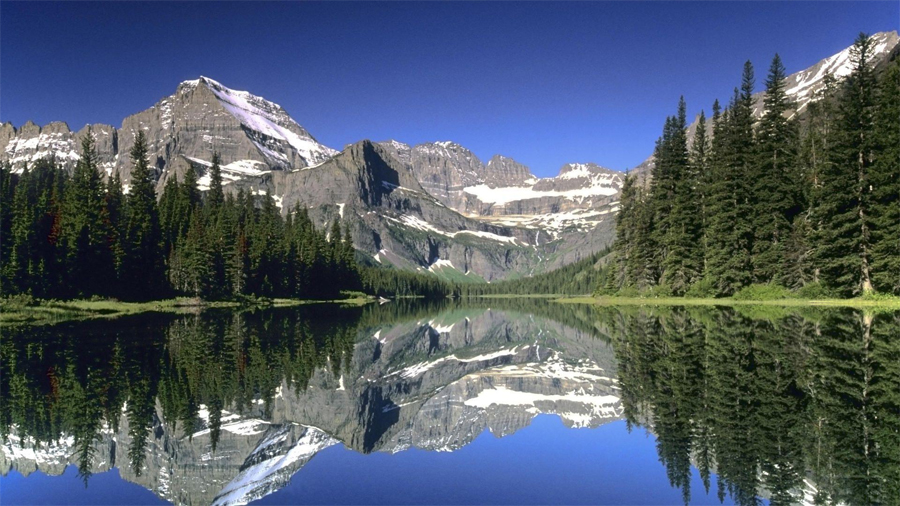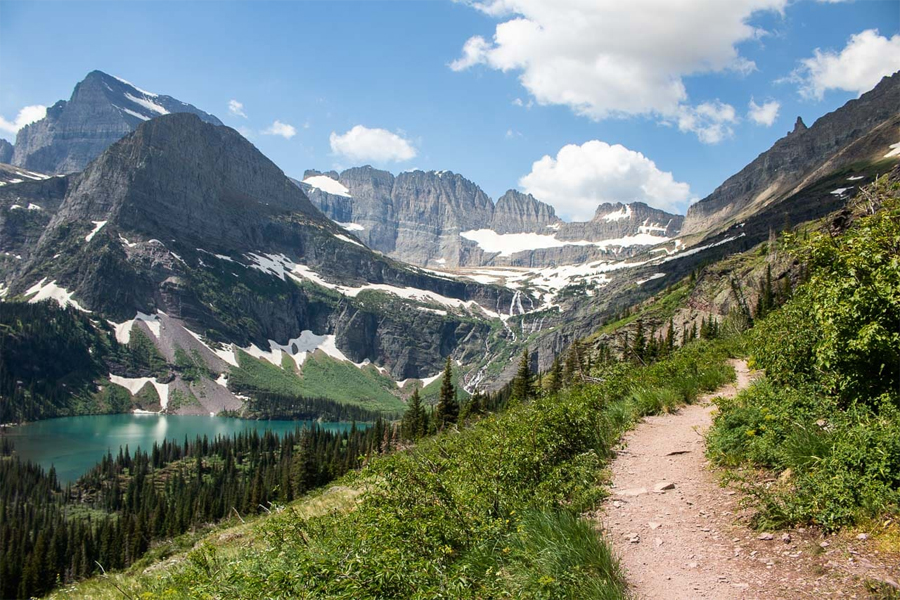 Photo source: travel-experience-live.com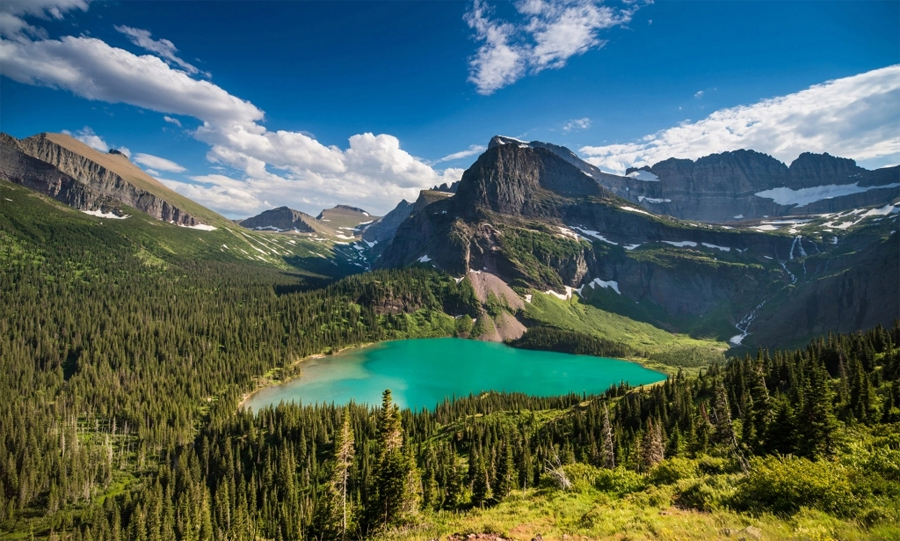 Glacier National Park Map
Before embarking on your adventure to Glacier National Park, it's essential to check a map of Glacier National Park to familiarize yourself with the park's layout and key attractions. The map will provide you with valuable information on park entrances, roads, trails, and points of interest. Knowing the park's geography will ensure that you make the most of your time exploring its vast wilderness.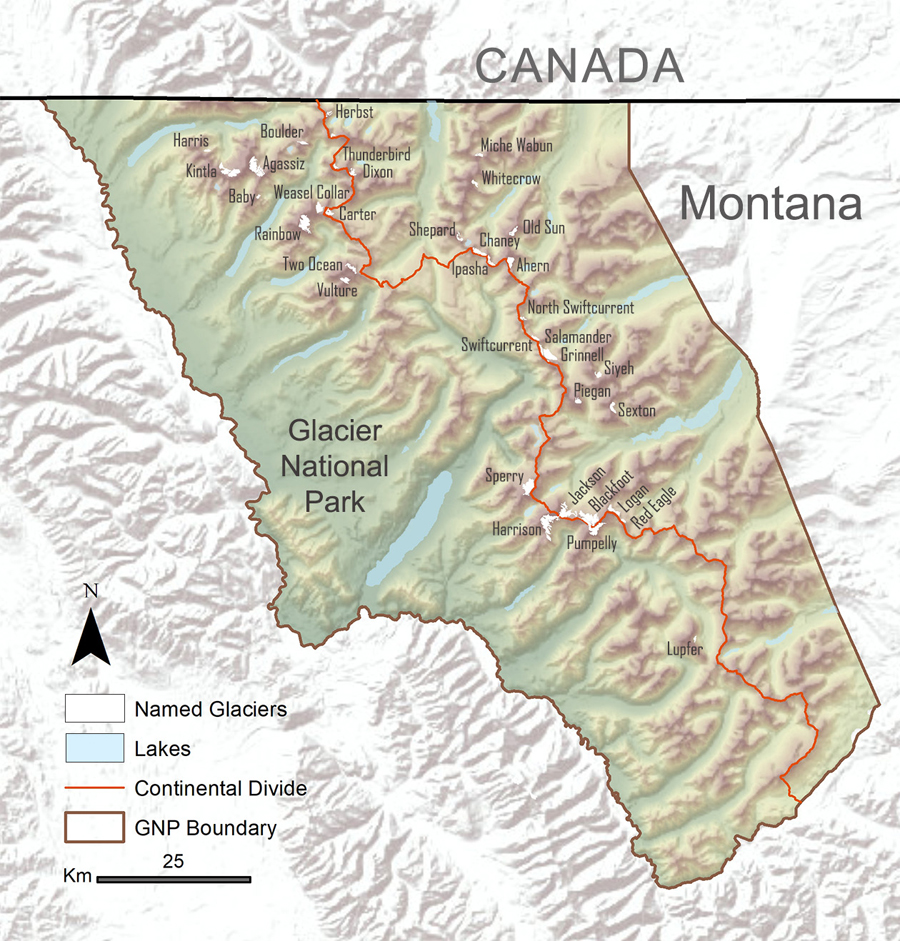 Best Hikes in Glacier National Park
Glacier National Park offers over 700 miles of trails, catering to hikers of all skill levels. Here are some of the best hikes in Glacier National Park:
Highline Trail
This 11.8-mile trail is a classic Glacier National Park hike, taking you along the Continental Divide and offering stunning views of the surrounding mountains and valleys. The hike begins at Logan Pass and ends at the Loop Trailhead.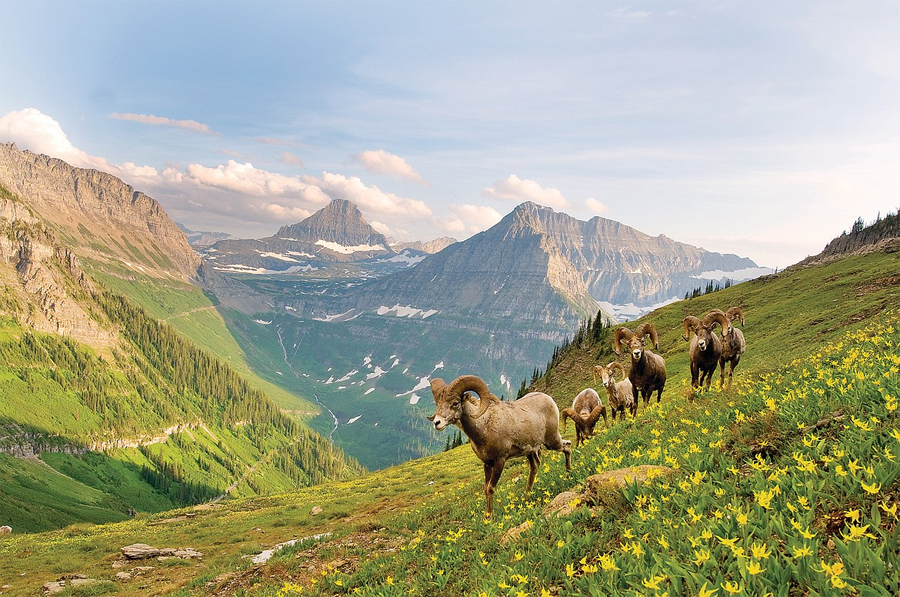 Photo source: hungryhorsenews.com
Grinnell Glacier Trail
This 10.6-mile round trip hike takes you to the breathtaking Grinnell Glacier, one of the park's most iconic glaciers. The trail winds through alpine meadows and alongside sparkling lakes, culminating in a dramatic view of the glacier.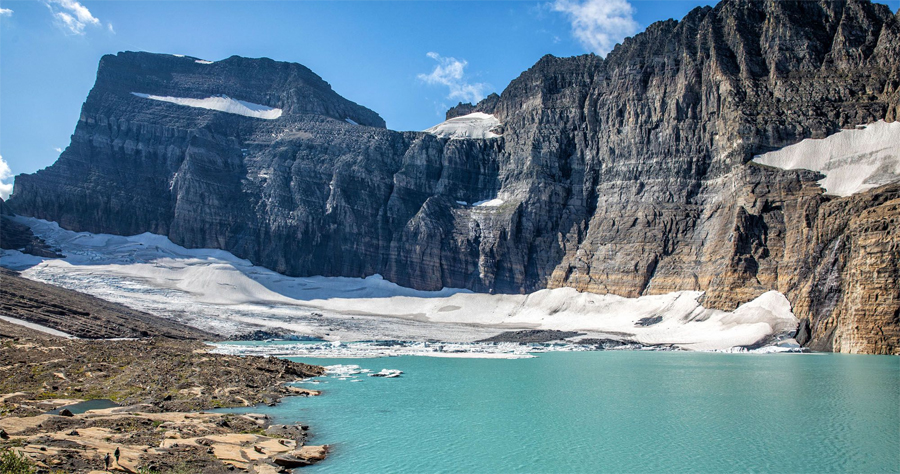 Photo source: earthtrekkers.com
Iceberg Lake Trail
This 9.7-mile round trip trail leads you to the serene Iceberg Lake, surrounded by towering cliffs. The hike offers opportunities to spot wildlife, such as moose, bighorn sheep, and bears.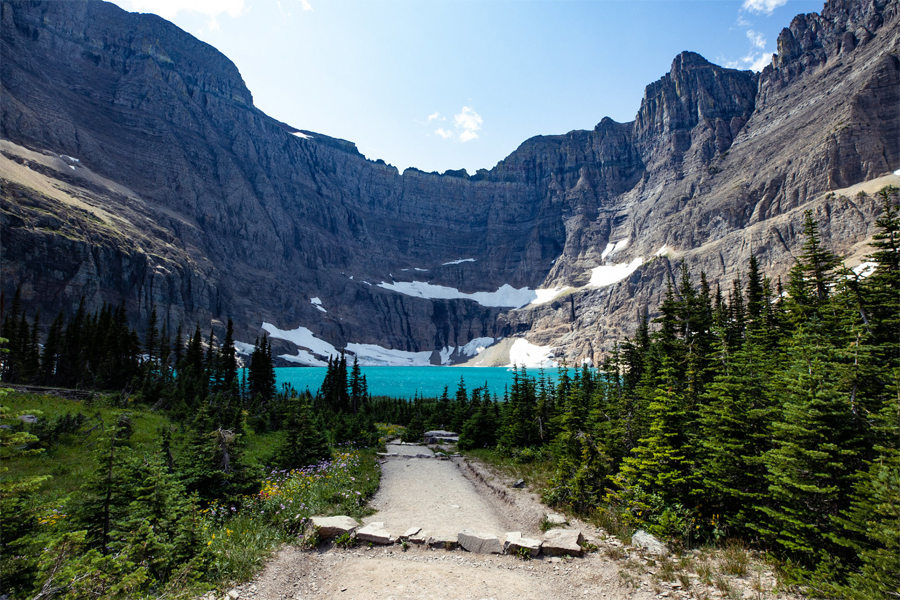 Photo source: rove.me
Avalanche Lake Trail
At 4.6 miles round trip, this relatively easy hike is perfect for families and those seeking a shorter trek. The trail leads through lush cedar and hemlock forests, ending at the picturesque Avalanche Lake.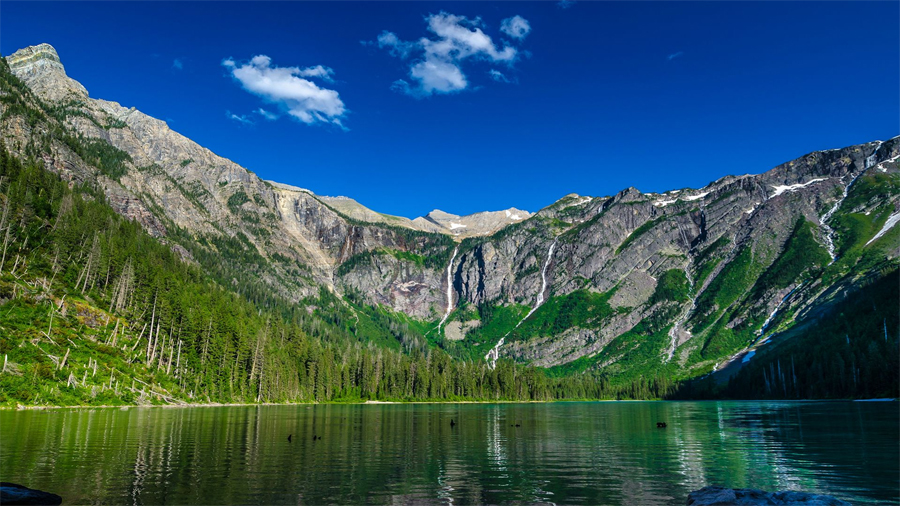 Photo source: rove.me
Best Time to Visit Glacier National Park
Determining the best time to visit Glacier National Park depends on your preferences and interests. The park is open year-round, but different seasons offer unique experiences:
Summer (June to August): This is the peak season in Glacier National Park, with warm temperatures and accessible trails. During this time, the park's famous Going-to-the-Sun Road is fully open, and most facilities, such as hotels and campsites, are operational. However, expect larger crowds and limited availability for glacier national park lodging.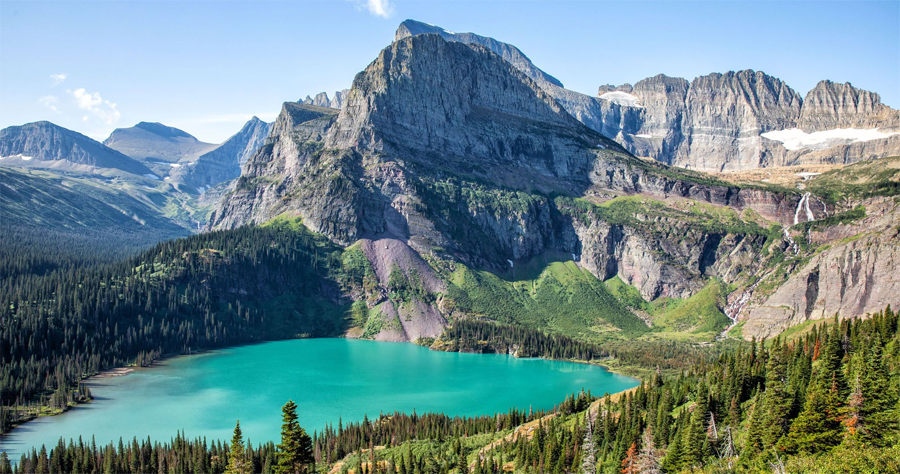 Photo source: earthtrekkers.com
Fall (September to October): As the temperatures begin to drop, fall offers cooler weather and fewer crowds. The fall foliage adds a vibrant touch to the park's landscapes, making it an ideal time for photography enthusiasts.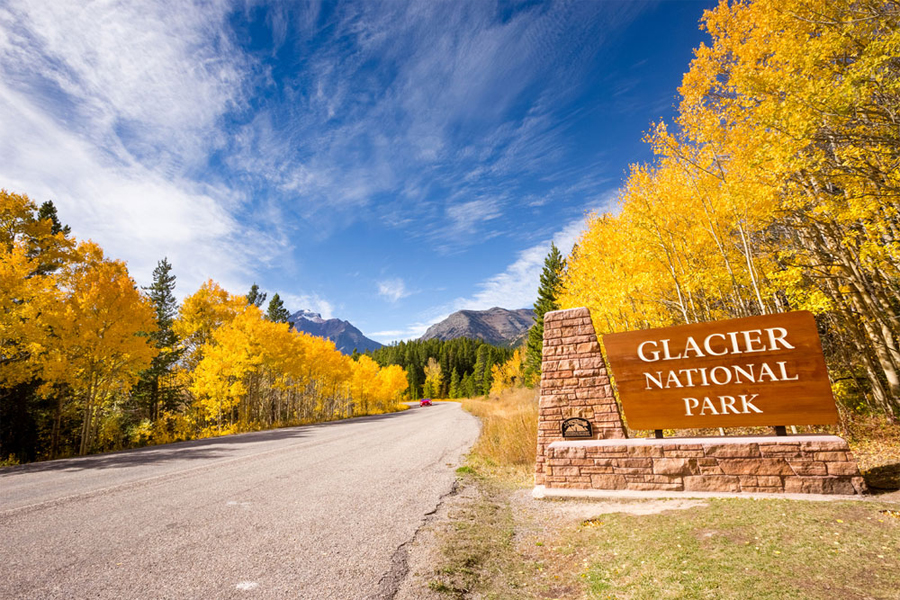 Photo source: glaciermt.com
Winter (November to March): Winters in Glacier National Park are harsh, with heavy snowfall and limited access to roads and trails. However, this season transforms the park into a winter wonderland, perfect for those who enjoy snowshoeing, skiing, and other winter activities. Keep in mind that most glacier national park hotels and facilities are closed during this time.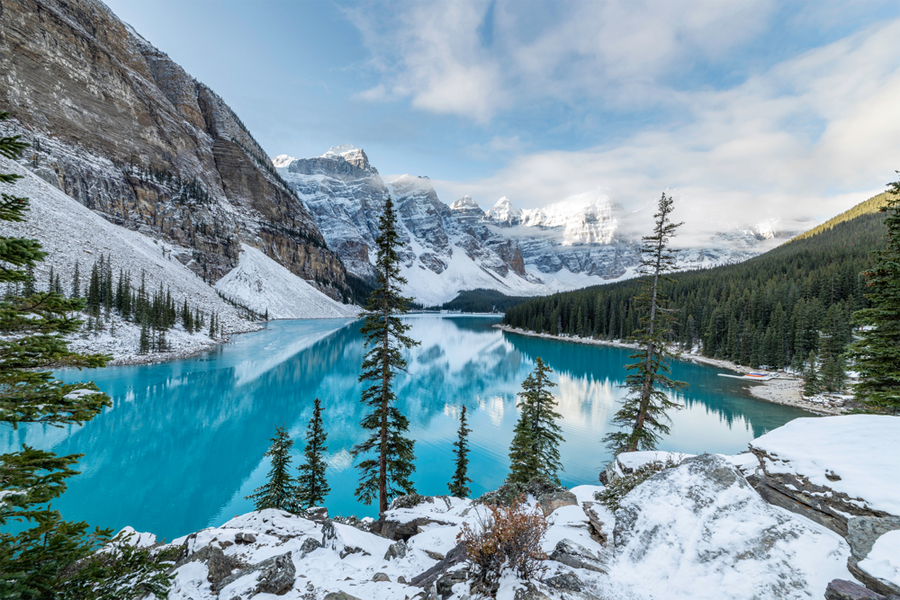 Photo source: Christian Petrone/Shutterstock
Spring (April to May): Spring is a time of transition in Glacier National Park, with melting snow and blooming wildflowers. The weather can be unpredictable, and some trails may still be snow-covered, but the park is generally less crowded during this season.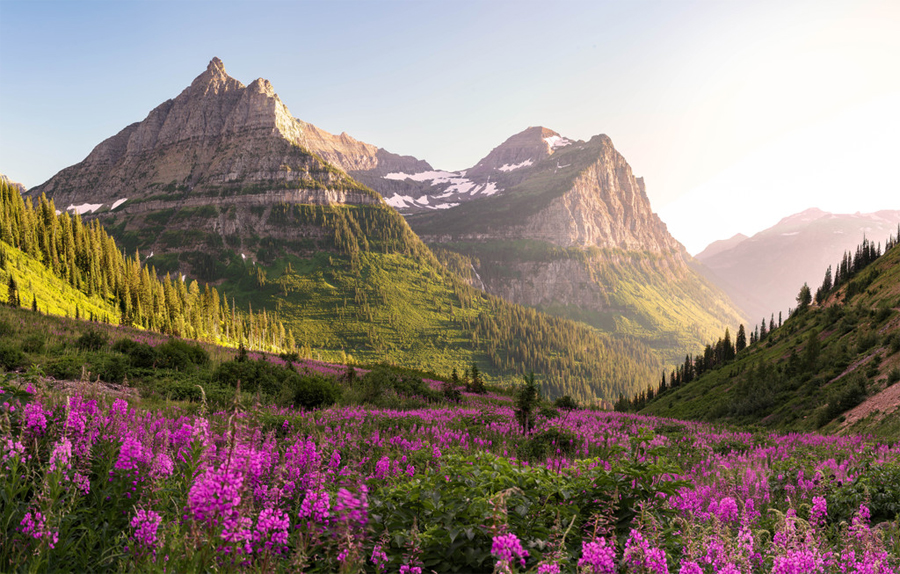 Photo source: seeker.io
Five Things to do in Glacier National Park
In addition to hiking, Glacier National Park offers a wide array of activities to suit every visitor's interests:
1. Scenic drives: The Going-to-the-Sun Road is a 50-mile engineering marvel that traverses the park, offering unparalleled views of mountains, lakes, and valleys. Be sure to stop at the many viewpoints along the way for some amazing photos.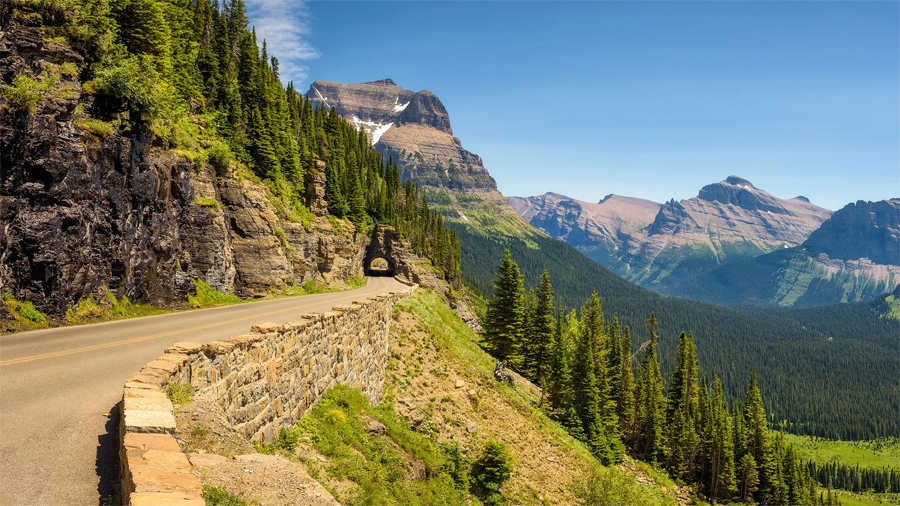 Photo source: yellowstonepark.com
2. Wildlife watching: The park is home to diverse wildlife, including grizzly bears, black bears, moose, mountain goats, and bighorn sheep. Head to popular wildlife-viewing areas like Many Glacier, Two Medicine, and the Saint Mary Valley for the best chances of spotting these magnificent creatures.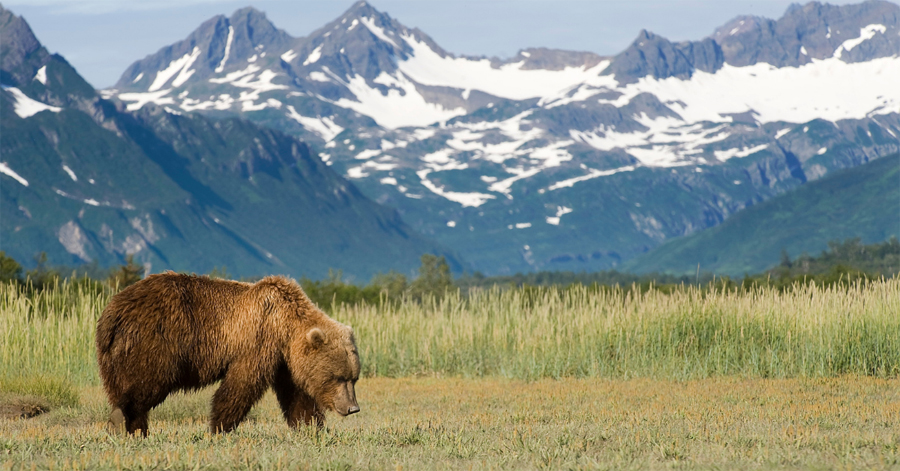 Photo source: glacierhighline.com
3. Boating and fishing: Many of the park's pristine lakes, such as Lake McDonald and Saint Mary Lake, offer opportunities for boating, fishing, and kayaking. Boat rentals and guided boat tours are available during the summer months.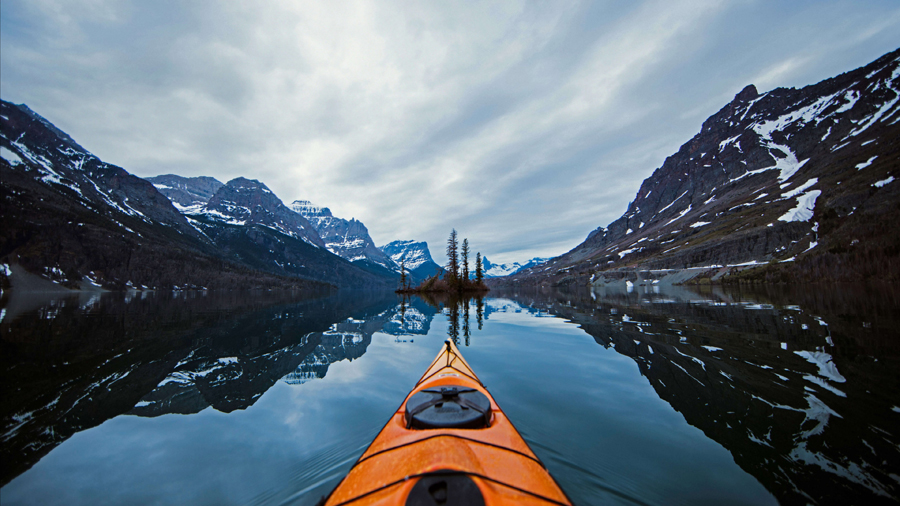 4. Stargazing: With its minimal light pollution, Glacier National Park provides excellent opportunities for stargazing. Join a ranger-led night sky program or simply set up a blanket and gaze at the stars on a clear night.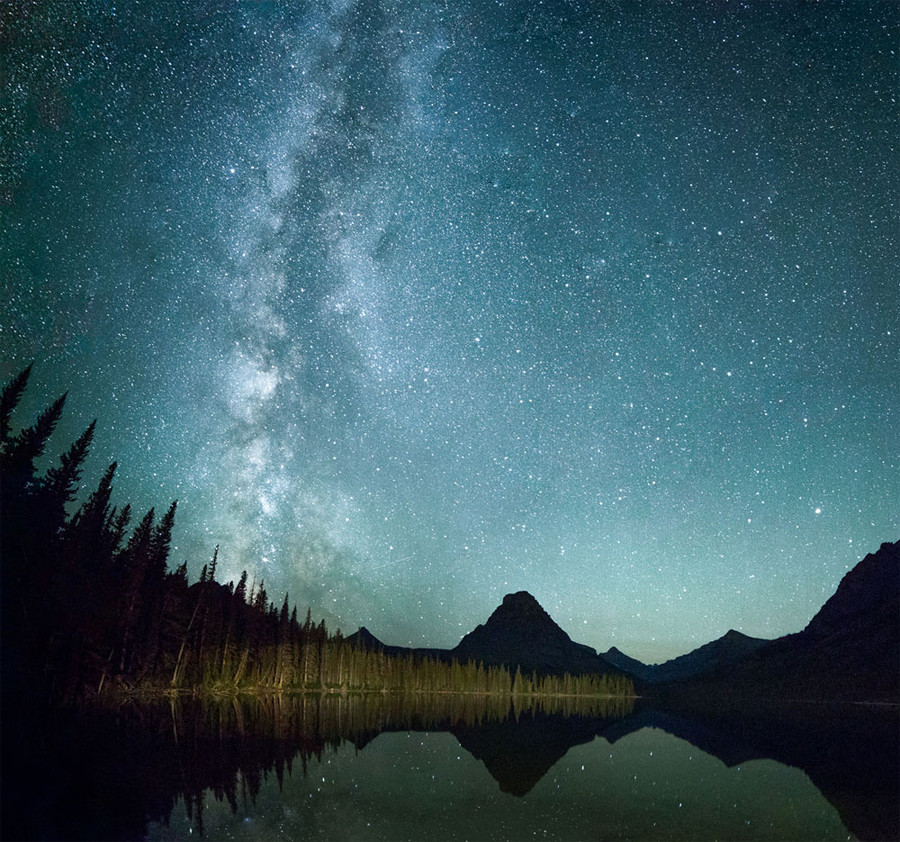 Photo source: glaciermt.com
5. Horseback riding: Experience Glacier National Park's beauty on horseback with a guided trail ride. Several outfitters offer rides ranging from one hour to multi-day excursions.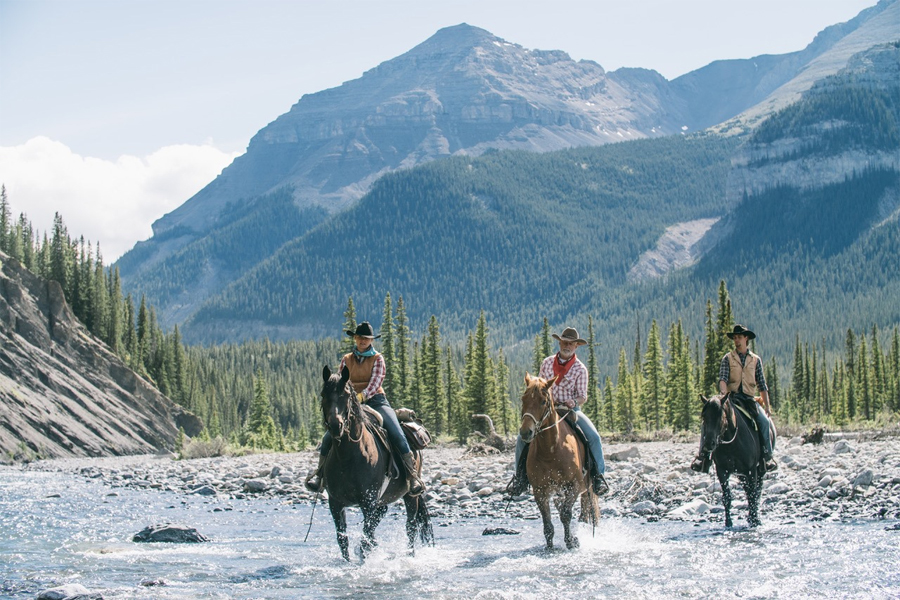 Glacier National Park Hotels and Camps
When it comes to Glacier National Park lodging, visitors have a variety of options, from rustic campgrounds to luxurious hotels. Here are some recommendations for both.
Glacier National Park Camping
There are 13 campgrounds within the park, offering a range of amenities and settings. Two popular campgrounds are Many Glacier Campground, known for its proximity to excellent hiking trails, and Fish Creek Campground, situated near Lake McDonald.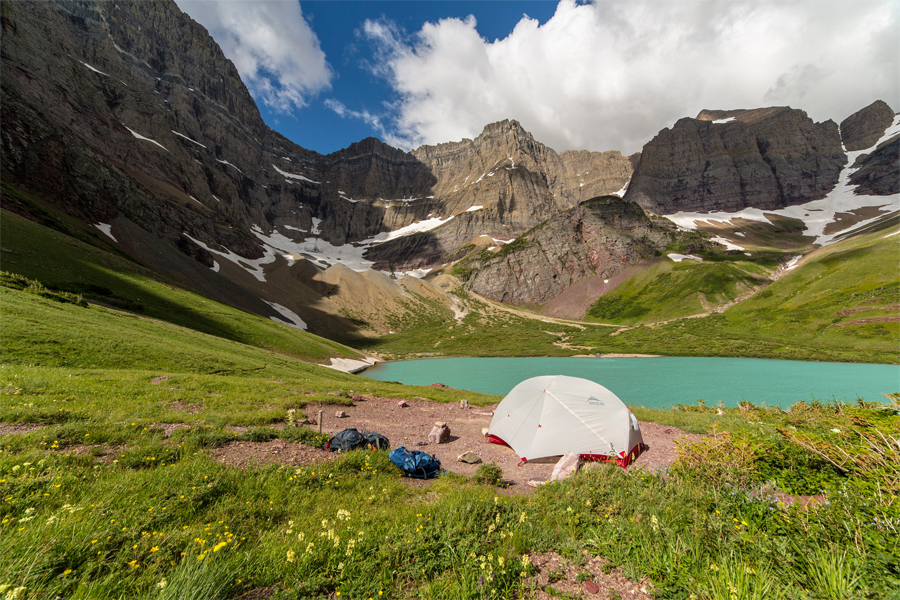 Photo source: usnews.com
Glacier National Park Hotels
The park boasts several historic lodges, such as the iconic Many Glacier Hotel, which sits on the shores of Swiftcurrent Lake, and the Lake McDonald Lodge, a charming, century-old property on the edge of Lake McDonald.
Nearby Lodging
There are also numerous lodging options outside the park, such as hotels, motels, and vacation rentals in nearby towns like West Glacier, East Glacier Park Village, and Great Fallss.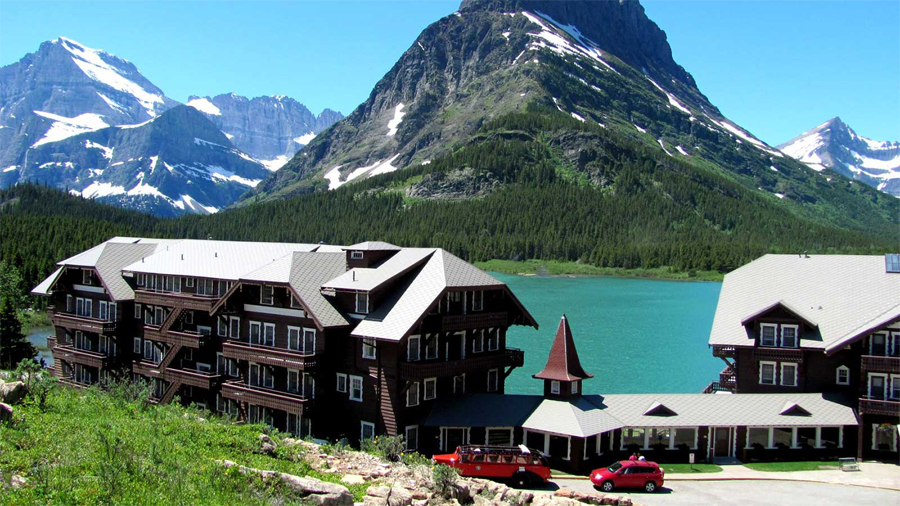 No matter when you choose to visit or which activities you pursue, Glacier National Park in Montana is sure to leave you with lasting memories of its unparalleled beauty and grandeur. With the information provided in this guide, you are now well-equipped to plan an unforgettable adventure in this spectacular national treasure.