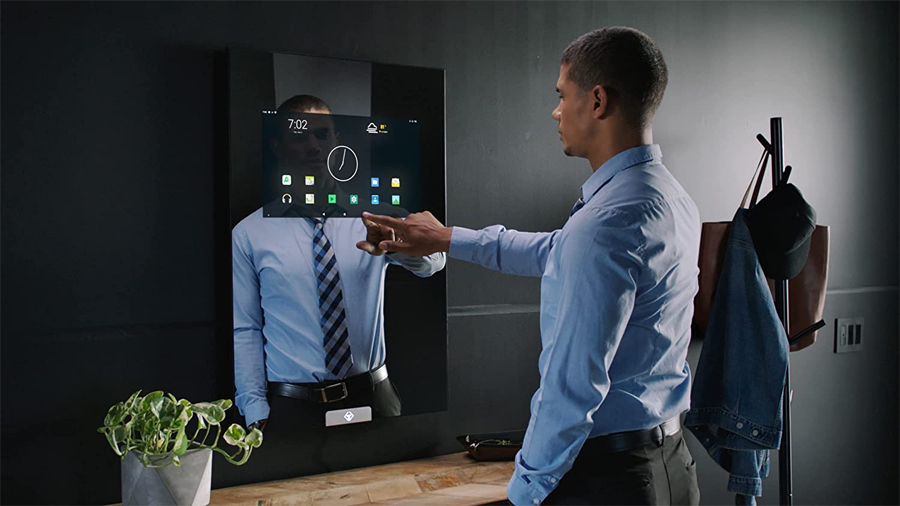 We've already started to make our live easier with smartphones, smartwatches and even smart glasses. It's convinient. It's comfortable. It saves time. But what about smart home devices? If you want to go to the next level by connecting your home to the Internet you would need some top-tier gadgets. With the listed below home automation systems you'll be able to modernize your home starting from smart doorbell and upto top notch security systems. So, without further ado, let's get into the top ten smart home gadgets for 2023! If you're particularly interested in enhancing your home's security, you may also want to check out security gadgets and devices for your home, which offer a comprehensive range of options to keep your space safe.
Aeotec Smart Home Hub
The first on our list of best smart home gadgets for 2023 is the Aeotec Smart Home Hub. Now, you might be surprised we are not recommending one of the 'bigger' names in the industry. Google, Amazon, Apple, and even Samsung have all tried their hand at making hubs. Well, the reason Aeotec wins is because of the last name on that list: Samsung.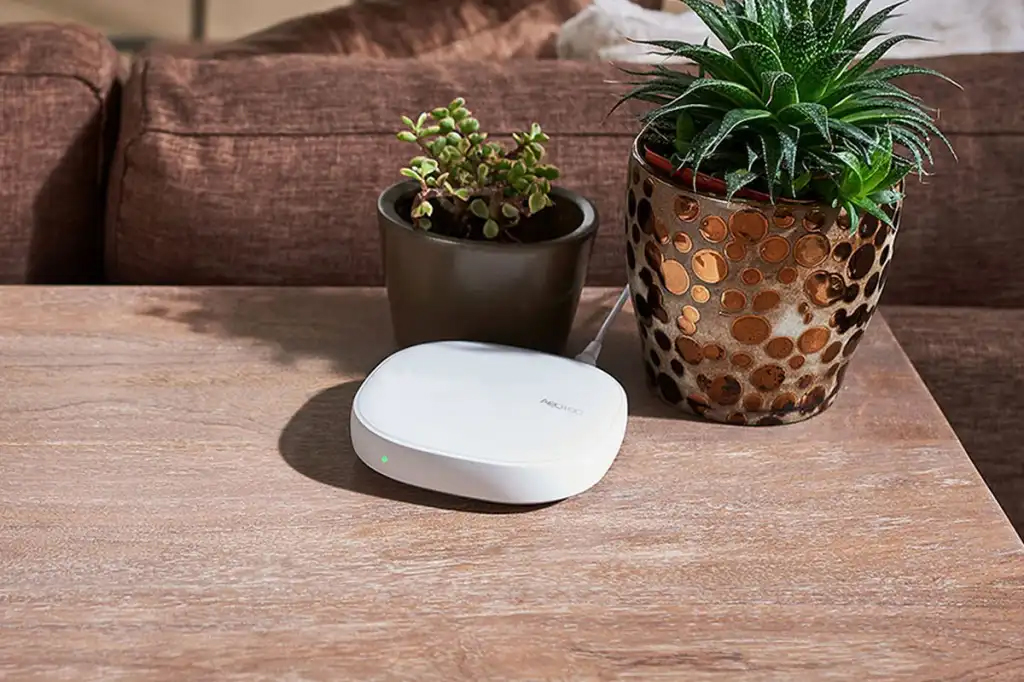 Samsung SmartThings took the market by storm when they made their hub and smart home operating software. The compatibility and functionality of their device were of the utmost quality. Unfortunately, they have dropped further production of their home hubs. And Aeotec used the opportunity, making their hub a refurbished of SmartThings, which is still compatible with the Samsung software! With this hub, you can use all your unusual smart devices and use them effectively.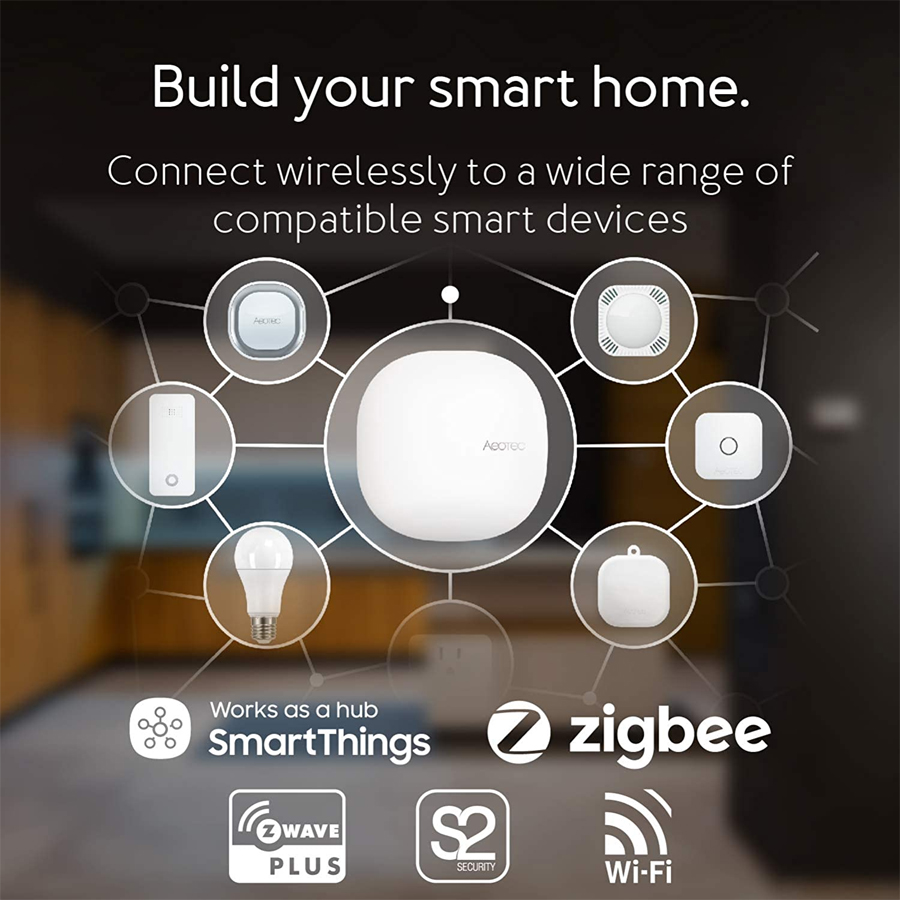 Google Nest Thermostat
Managing the temperature of your home is always of utmost importance. Especially when temperature changes come quickly, and you are hit with ridiculous bills. Or come to a swelteringly hot and unpleasant home after the weather suddenly got warm. Well, Google Nest Thermostat ensures that it never happens again!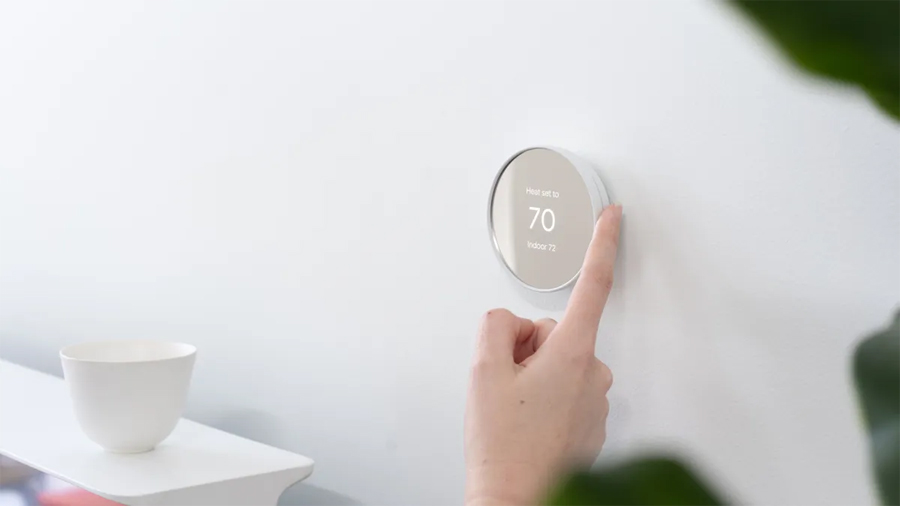 It will automatically learn what temperature you like particular rooms to be at and then work to maintain it. The thermostat even turns off your climate control unit when you leave home on a set schedule and starts it up before you get back to restore the comfy temperature!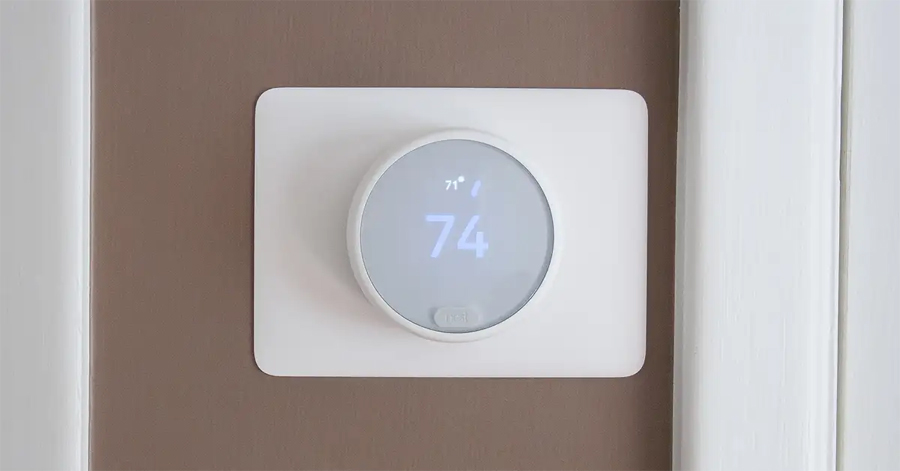 Philips Hue White and Color A19 Ambiance
If you were ever frustrated by the lights in your home is either uncomfortably bright or annoyingly dim, Philips Hue White and Color A19 Ambiance is the best solution for your woes.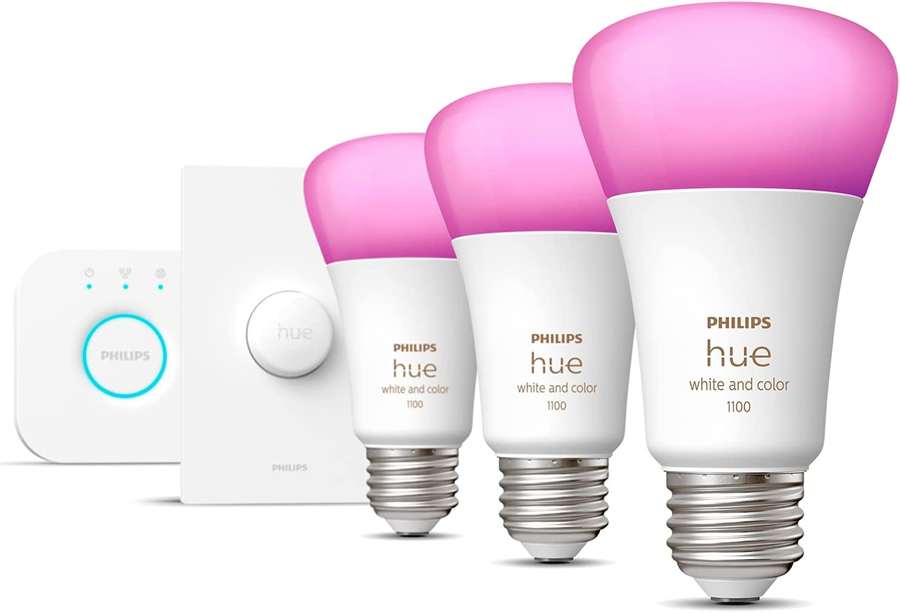 You can set a custom light range for every single bulb separately. You can keep your work areas nice and bright and then slowly transition to mellower lights as you leave them.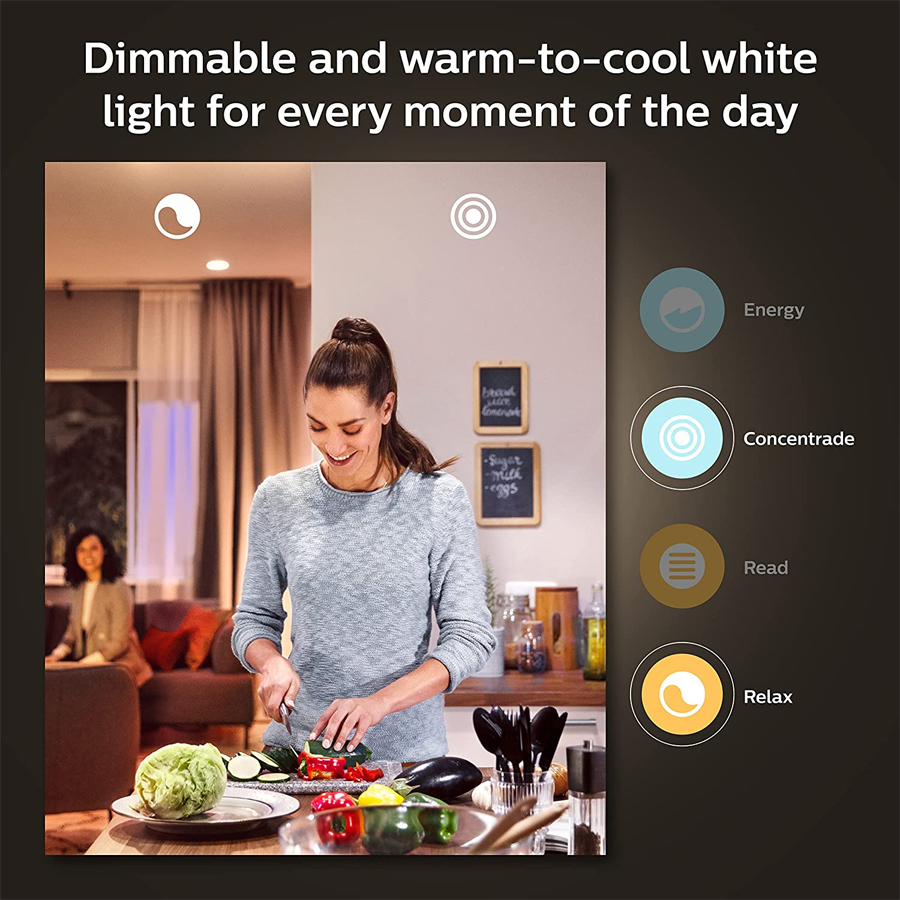 Of course, you can adjust the bulbs at any time using either a hub or a Bluetooth connection. This makes Hue White invaluable for anyone who suffers from light sensitivity.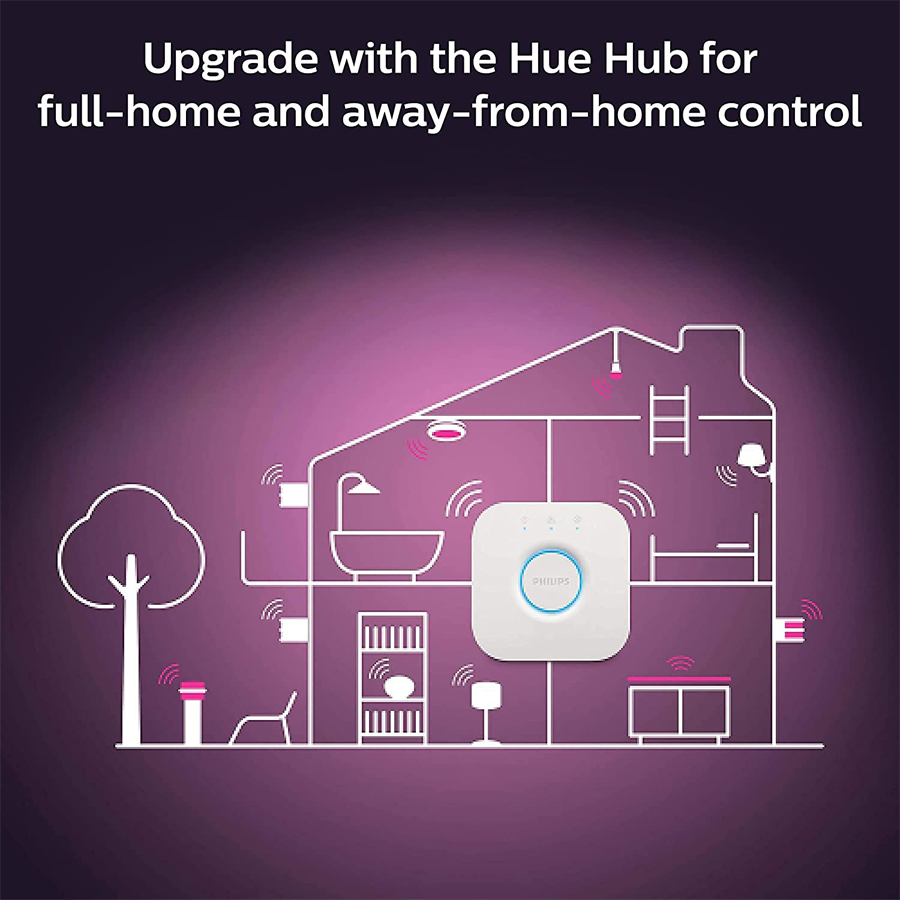 Capstone Touch Screen Smart Mirror
Regular mirrors are useful enough, and they perfectly accent your home design philosophy. Well, the Capstone Touch Screen Smart Mirror is not just a perfect addition to your interior design ideas for your home but also an extremely useful gadget.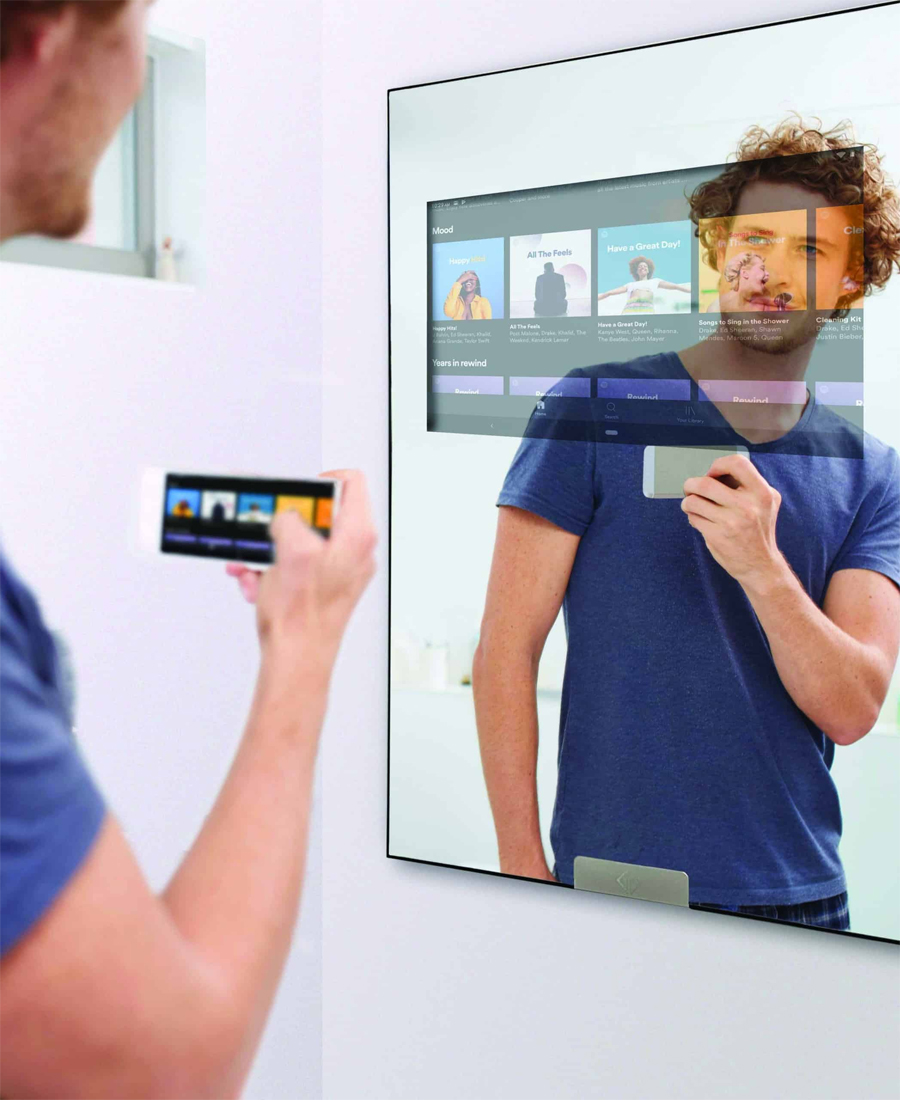 It can browse the net, play music, and even serve as a projector or TV stand-in if you need it to!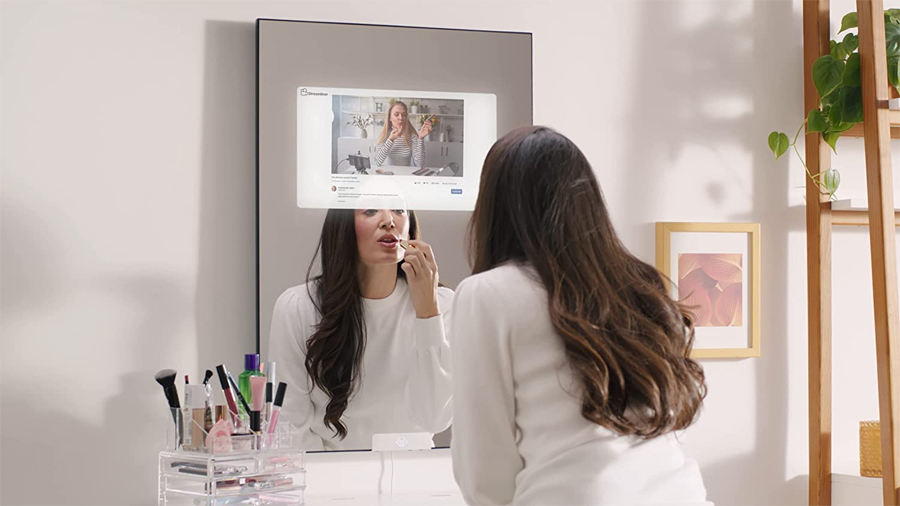 SwitchBot Smart Curtain Robot
You do not always need to replace every part of your home to make it 'smart'. A good example of this is the SwitchBot Smart Curtain Robot, which functions as an addition to your regular curtains and makes them as smart as you need them to be!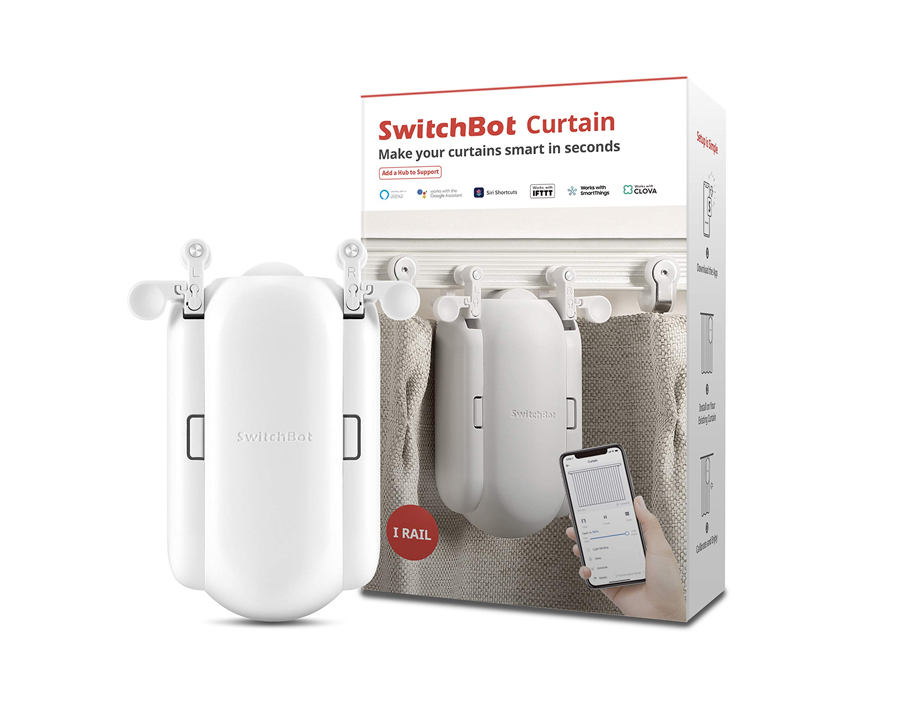 The little 'robot' is attached to your curtain rod and can open or close your curtains on command. It is not much, but it feels downright luxurious when you don't need to get up in the morning to dim the light or let some more of it in to wake you up faster.
Graywind Smart Motorized Shades
If you want far more control over your light levels, we have the Graywind Smart Motorized Shades to offer you as part of smart home gadgets for 2023. These shades offer even more customization and control than the Smart Curtain Robot does. You can even completely dim the light coming in from outside for a romantic evening or an enhanced home cinema experience.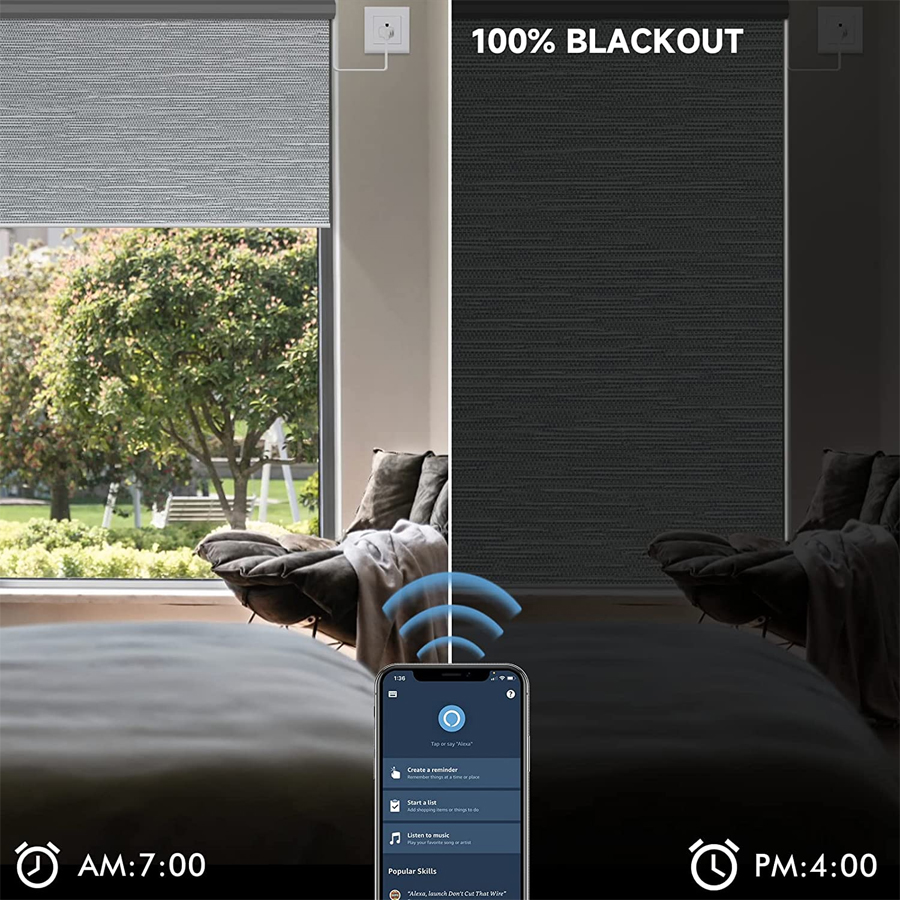 Nest Home Security Products
If you want the best home security products, you must go with Nest. They have a wide range of smart home gadgets for 2023 as is, and their security line is the most reliable and effective on the market. They have everything from cameras to full-on security systems and even things such as smart doorbells.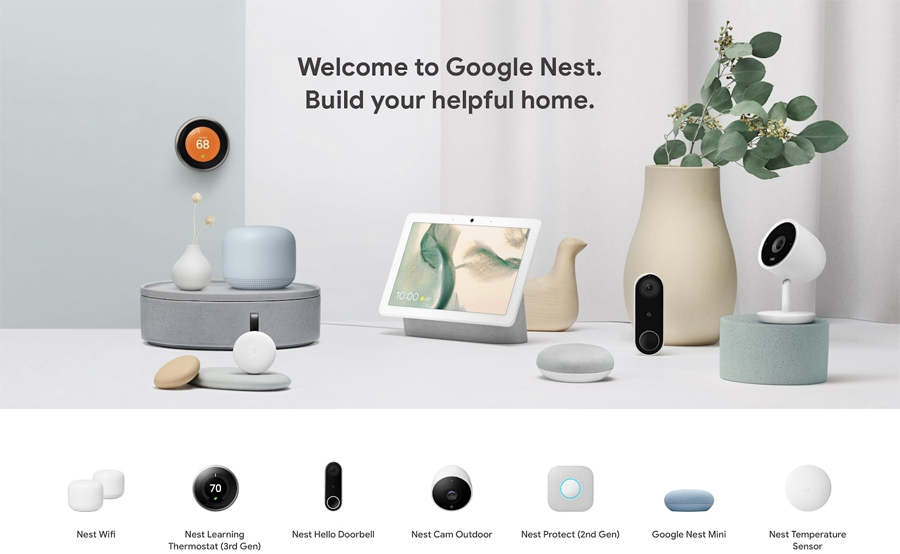 Roborock S7 MaxV Ultra Mop & Vacuum Cleaner
Roombas are not anything new, and they were always relatively 'smart'. Well, building on that and improving the hardware even further, we have Roborock S7 MaxV Ultra. This nifty little house cleaning assistant does not just vacuum your home. It can mop the floor effectively too, which provides you with a deeper level of cleaning that regular Roombas do not have access to. And it's extremely convenient since it provides a totally hands-free cleaning experience: you get automatic dust emptying, mop washing, and robot water tank refilling. Without your participation.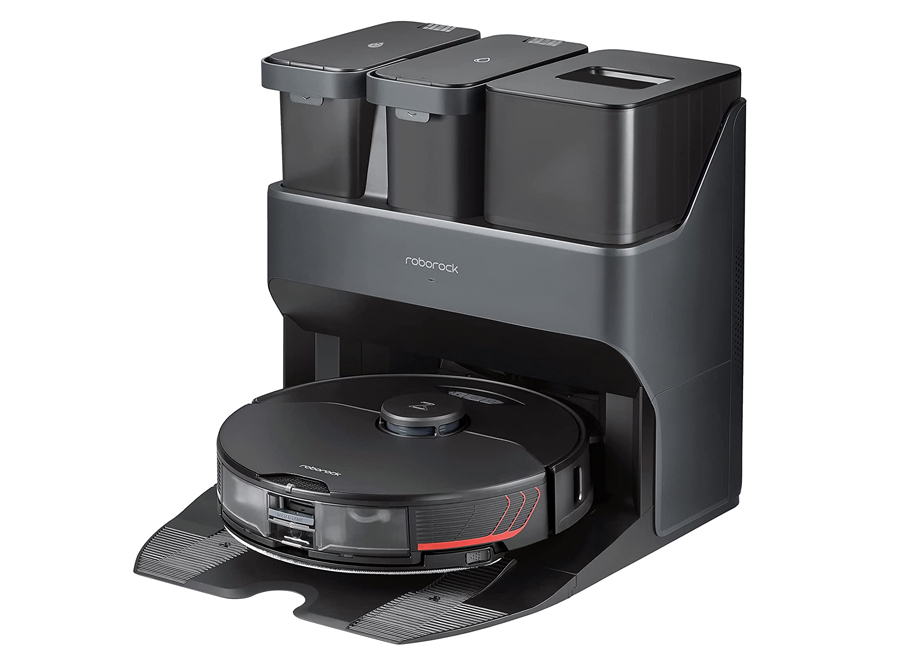 And, as the experts from Verified Movers point out, this can save you a ton of time and effort when doing major home projects, such as a move, a renovation, or a remodel.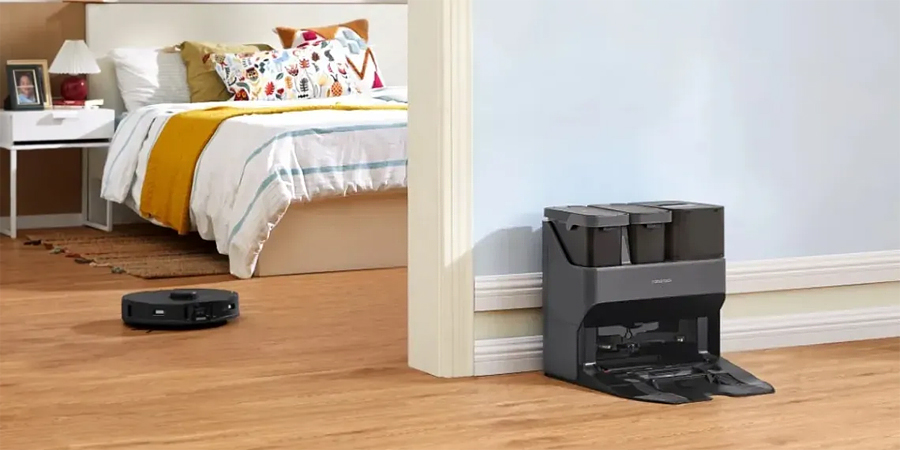 Wyze Air Purifier
The air quality in your home is important since it can even seriously impact your mood. That's to say, nothing of the effects it can have on your health, of course. And Wyze Air Purifier is the best option you can go for currently on the market.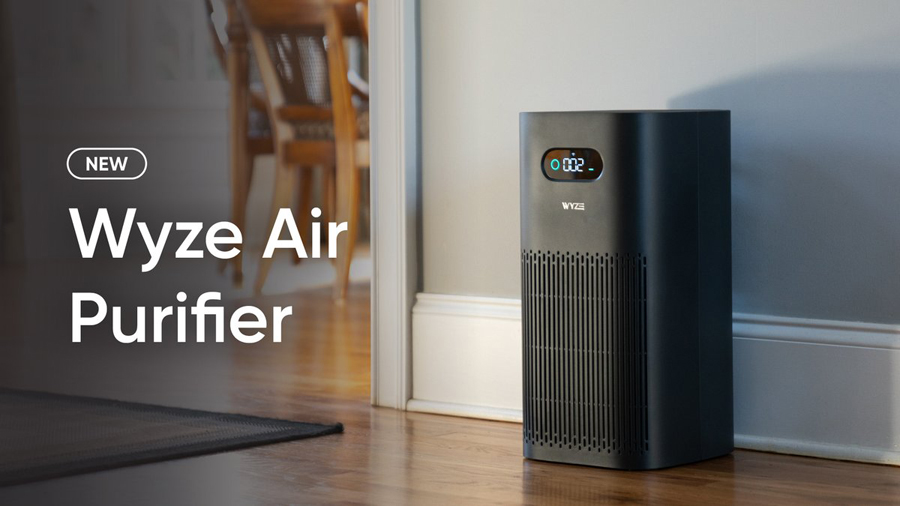 This is not just because it's whisper quiet, effectively eliminates with viruses, bacteria, odors, pet dander and other allergens, and also highly customizable. It is also the most reasonably priced option on the market, and it's perfect for those who don't want to spend a ton of money to get a decent device.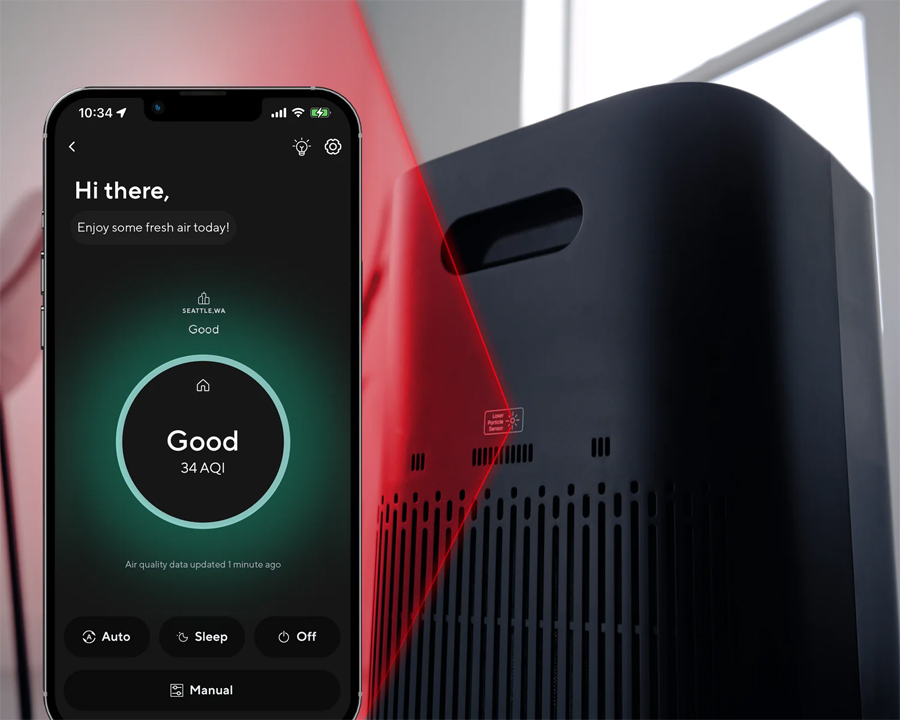 Tempest Weather System
The final of the smart home gadgets for 2023 we have for you is the Tempest Weather System. Everyone knows how frustrating and inconsistent local weather forecasts can be. You might be expecting a sunny day, only to be hit by rain when you least expect it. Well, Tempest does its best to eliminate these occasions. The Tempest system with a revolutionary design with no moving parts collects weather data wherever it is placed. As this data is collected, it provides the most accurate forecats for your place.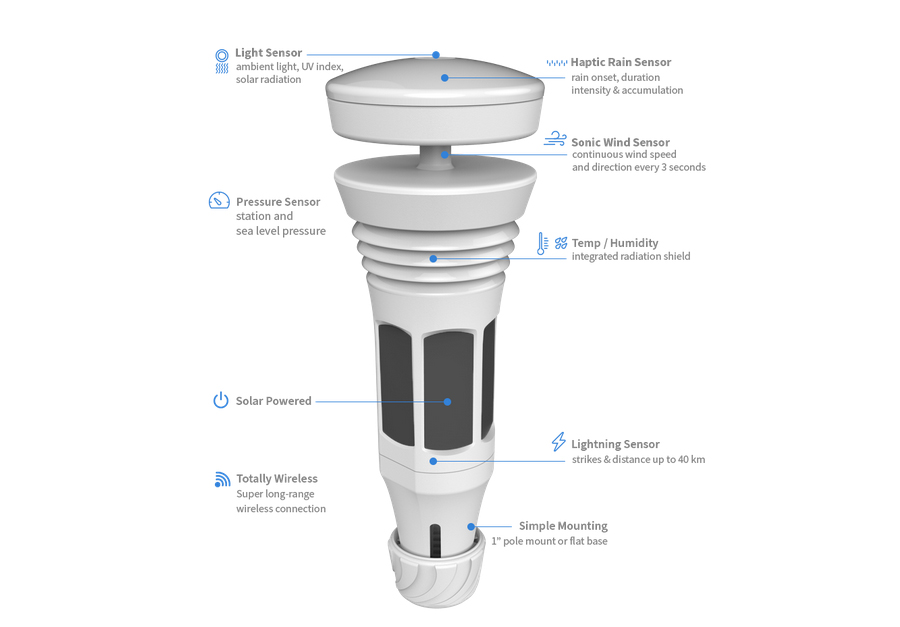 Or at least make such errors far less frequent through its stellar software and hardware. You can live your best life, and rest assured that you can actually plan ahead for your day reliably!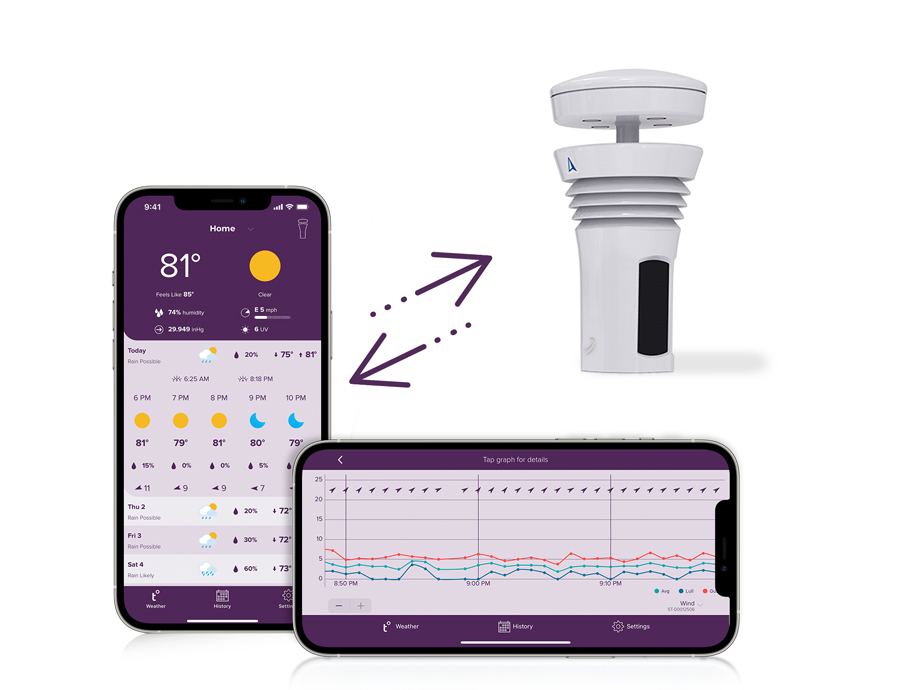 Of course, even with our list of the top 10 smart home gadgets for 2023, what you need to do is pick out devices that work with your own home. If you have a less widely compatible hub, for example, some of our suggestions won't work for you. So, pick carefully, and consider your home as a whole!