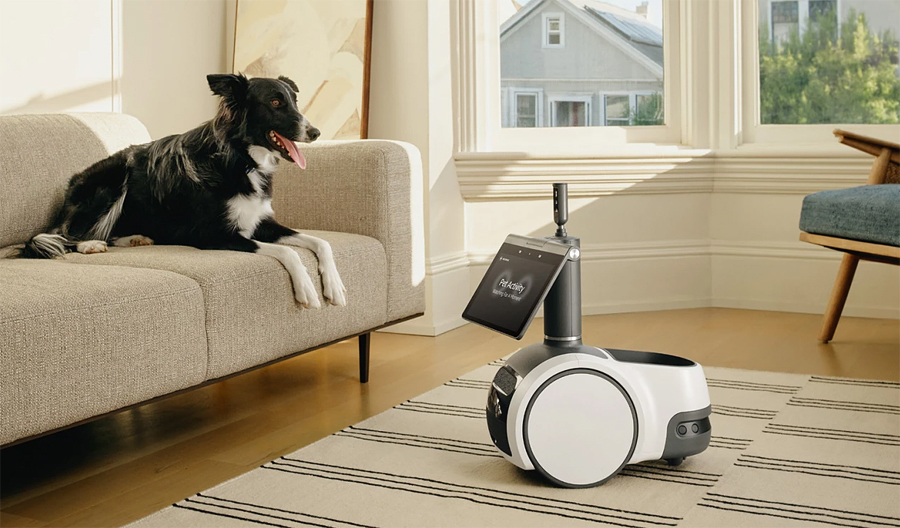 You know that warm, fuzzy feeling you get when you curl up on your couch after a long day? That's the comfort of home. And in this world where our schedules are jam-packed, and days fly by in a blur, that sanctuary needs protection. Gone are the days of chunky padlocks and glaring alarms. Instead, imagine a security system that's as smart as your latest smartphone, as intuitive as your favorite app, and as discreet as your morning routine. Technology isn't just about flashy gadgets anymore; it's about creating a space where memories are safe and moments are cherished. So, let's chat about this new-age home guardian, shall we?
Amazon Astro Home Robot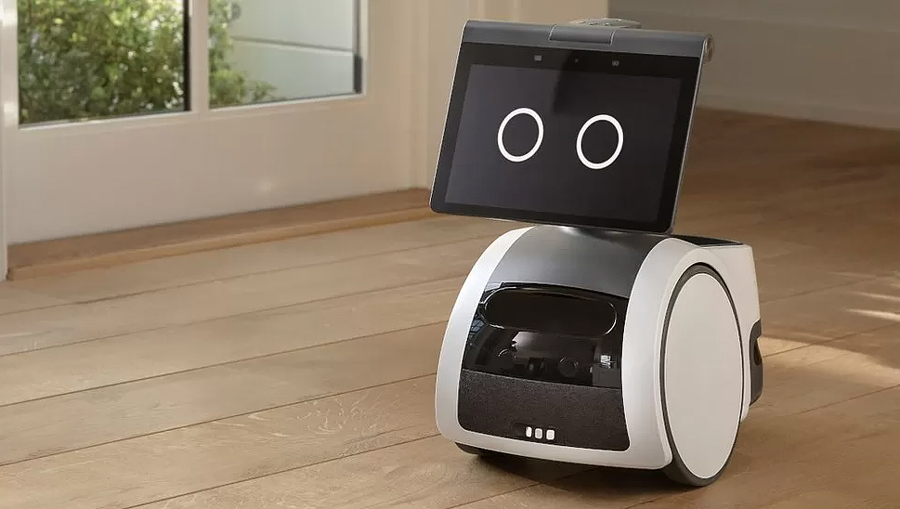 The first gadget in our list is Astro – Amazon's household robot designed for home monitoring, complete with built-in Alexa functionality. This innovative gadget boasts advanced navigation technology, allowing it to seamlessly navigate your home and go where it's needed most. Whether you're at home or away, Astro's remote capabilities enable you to check on specific rooms, people, or objects and receive alerts if the robot detects an unrecognized person or unusual sounds. With its Intelligent Motion feature, Astro conveniently stays nearby, ready for your commands when not in use.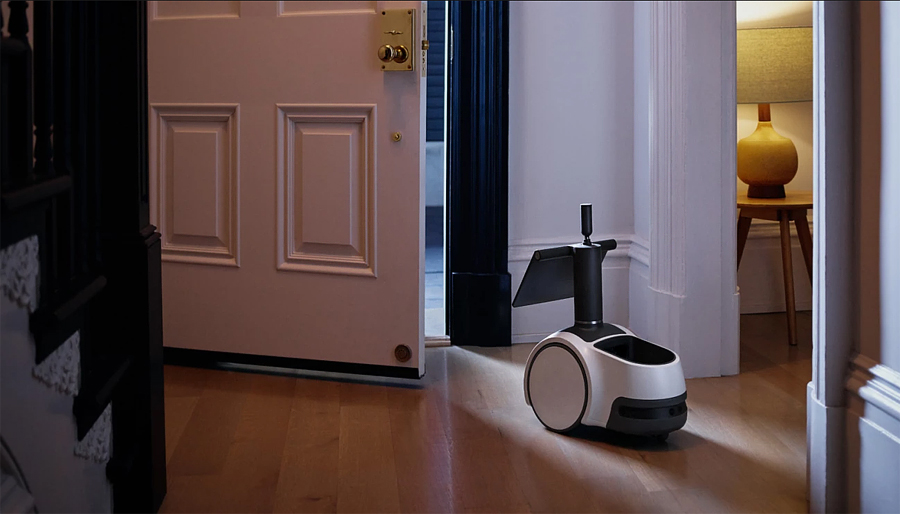 Astro's impressive features extend beyond security, serving as a personal assistant on wheels. It can follow you around, providing entertainment, or delivering calls, messages, timers, alarms, and reminders wherever you are. It also offers two subscription services – Ring Protect Pro and Alexa Together – that enable proactive patrols, video storage, activity alerts, reminders, and shopping list management.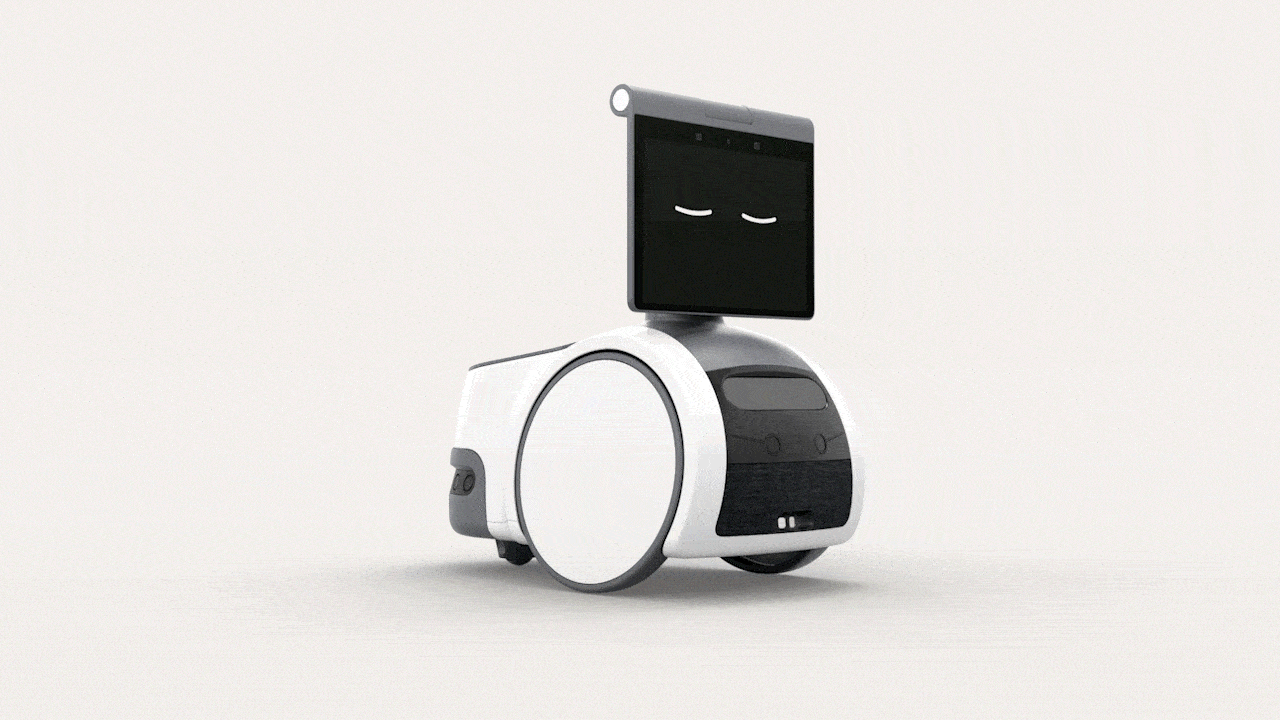 Photos source: aboutamazon.com
The Astro app allows you to set out-of-bounds zones, giving you control over the areas it can access. Prioritizing user privacy, Astro can easily disable its mics, cameras, and motion sensors with a single button press. And if you're looking to personalize your Astro, it can be accessorized with various items like Ziploc containers, blood pressure monitors, and pet treat cameras, or even dressed up with wheel decals. Astro is more than just a security device; it's a versatile companion for the modern home.
Imou 360 Degree View Security Camera
The Imou 360 Degree View Security Camera takes home surveillance to the next level. Delivering crystal clear 1080P Full HD videos, this device ensures that every detail, even in complete darkness, is captured with precision thanks to its 33ft night vision mode and advanced IR algorithms.
Beyond just video capture, the camera is designed with innovative smart tracking capabilities. With a simple click, it locks onto moving individuals or objects, capturing real-time footage and sending instantaneous alerts to users. This feature is complemented by a Micro SD card slot and Imou Cloud compatibility, allowing for easy access to recorded data.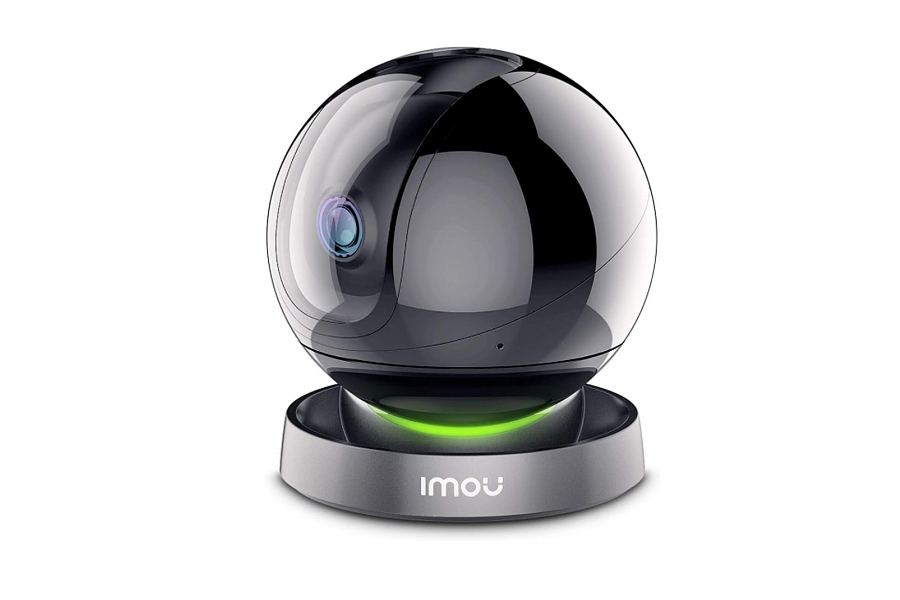 Interaction with your home environment is a breeze, courtesy of the camera's built-in speaker and microphone. Whether it's calming a restless pet or communicating with family members, two-way audio ensures seamless engagement. Moreover, the device possesses an acute sound detection system, instantly notifying users of unusual noises like a baby's cry or a dog's bark. But what truly sets this camera apart is its proactive approach to security.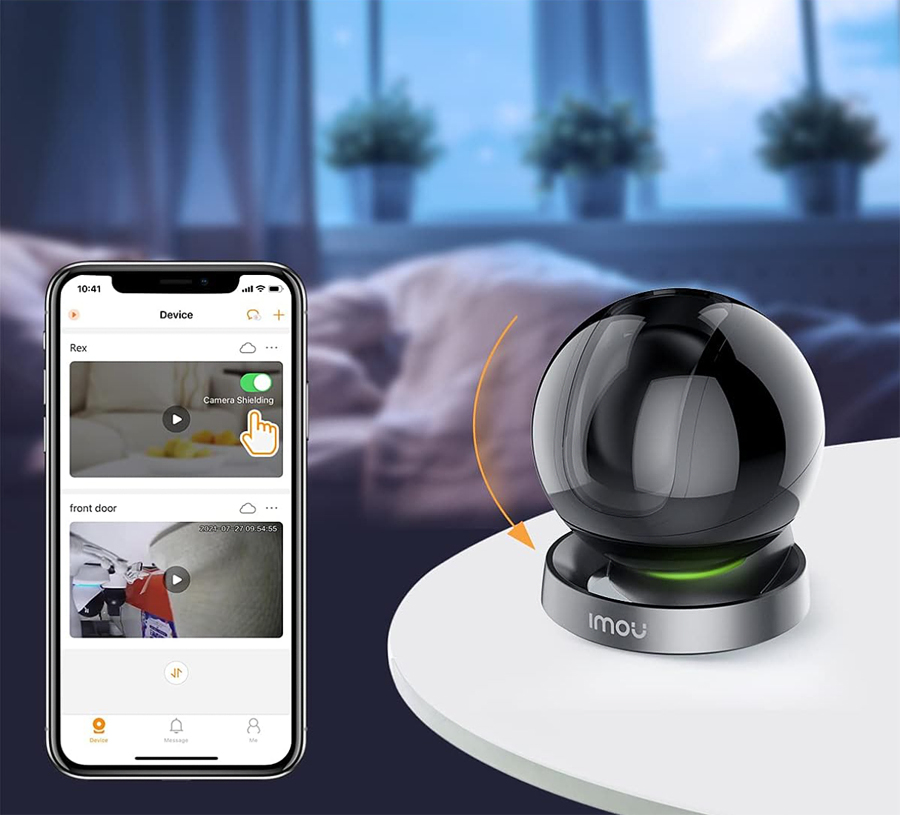 With its human detection technology, it not only identifies intruders swiftly but also activates a spotlight and siren, deterring potential threats. Prioritizing data protection, Imou employs advanced encryption technology, ensuring that only you have access to the stored footage, be it on a Micro SD card, the Imou Cloud, or a network video recorder (NVR).
Brilliant Smart Home System
Ever dreamed of having a home that listens to you and responds? That's what the Brilliant Smart Home System is all about. Imagine walking into your room and instead of the usual light switch, there's this sleek 5-inch touchscreen welcoming you. It's not just for show – it lets you manage almost everything in your home. And for those concerned about privacy, don't fret; there's a neat little shutter on the built-in camera so you can close it whenever you want.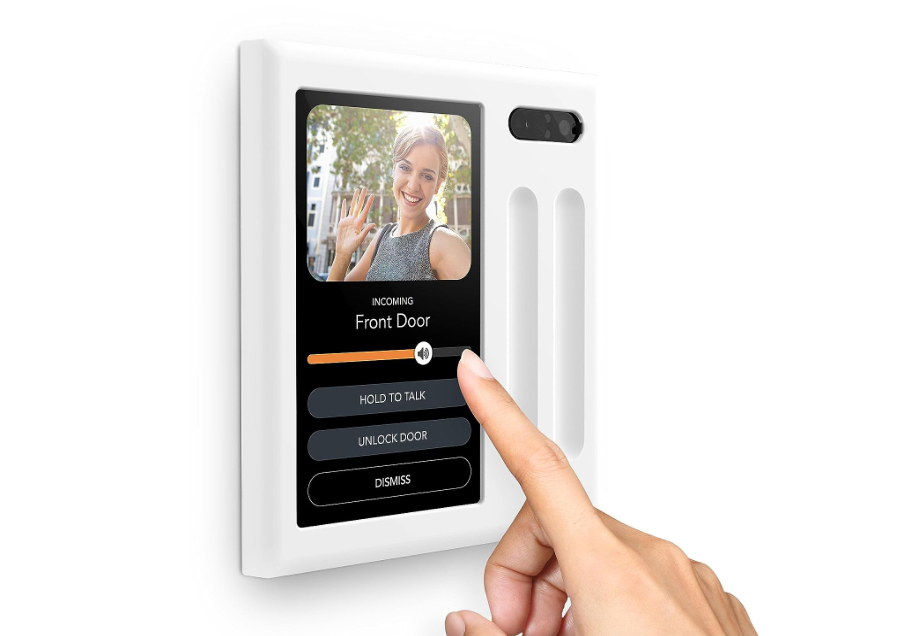 You know those times when you're cozied up on the couch and you wish the lights were just a tad dimmer? Or maybe you're in the kitchen with messy hands and want to play some music? With Brilliant, those regular bulbs you have can suddenly feel, well, brilliant! Whether you want to adjust them with a simple touch, a voice command, or even just by walking into the room, the choice is yours. And speaking of music, it ties in beautifully with your Sonos speakers.
But here's where it gets cooler. Someone at the door? Without missing a beat or reaching for your phone, you can see who's there with its Ring integration. And if it's a friend, you can even unlock the door for them right from the panel. And for those who are tired of voice assistants taking up space on the kitchen counter, the built-in Alexa is a game-changer. It's like having a helpful friend built right into your wall, ready to chat, answer questions, or help out, minus the clutter. In a nutshell, Brilliant is like giving your home a dash of magic.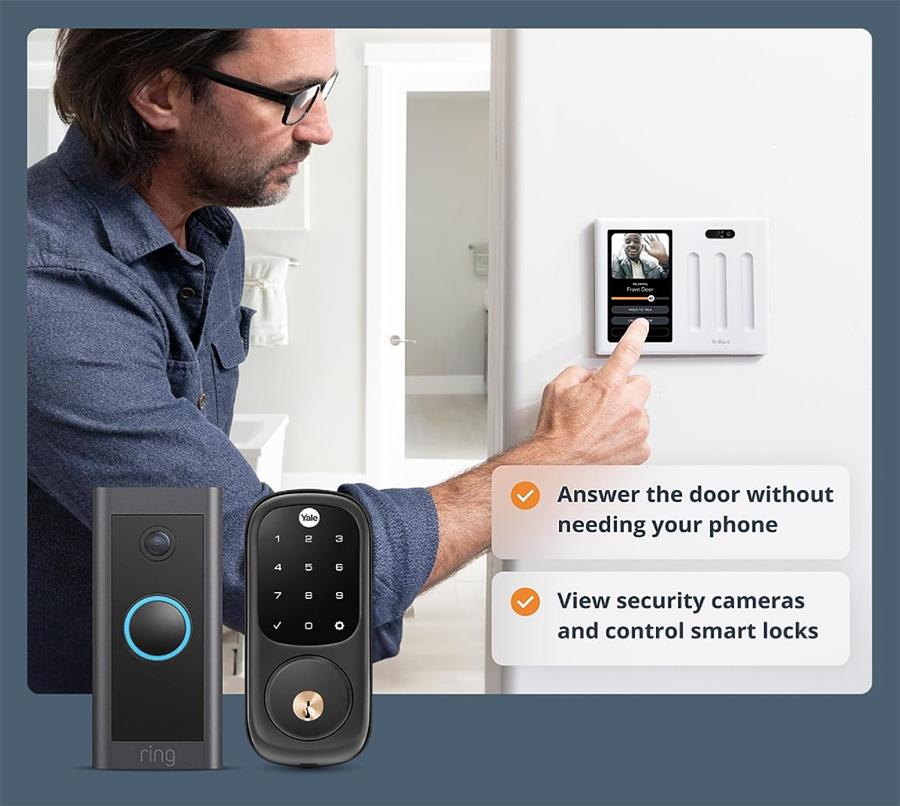 WiFi 6 Router with VPN Protection for All Devices
Stepping up your home's internet game, the WiFi 6 Router not only promises high-speed internet but also ensures every device is cloaked in security. Built for the modern age, it embraces the power of Wi-Fi 6, pushing speeds that can dazzle even the most tech-savvy among us. Think smooth 4K streaming, flawless gaming sessions, and video calls without those awkward freeze frames – all at a whopping 1.8 Gbps.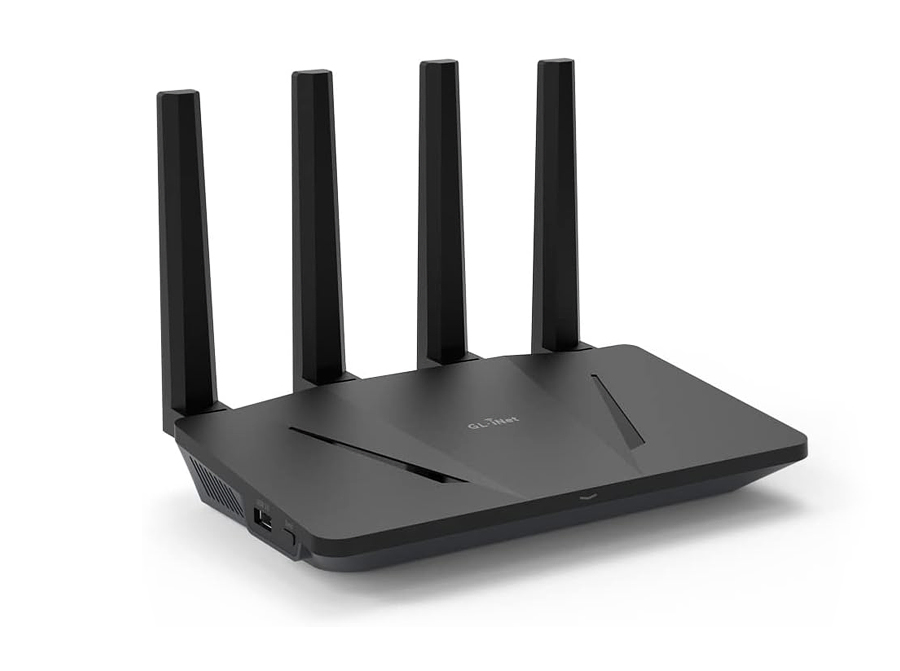 The router's commitment to security is admirable. With lightning-fast Wireguard VPN integration, it guarantees speeds reaching up to 500 Mbps. This means no more compromising on safety for speed – you get the best of both worlds. And let's be honest, nobody likes those pesky ads popping up everywhere. The built-in AdGuard Home feature ensures you surf in peace, keeping unwanted ads and trackers at bay.
Worried about a complicated setup? The router's got your back. With easy-to-follow tutorials and a straightforward web Admin Panel, getting started is a breeze. And if you're the sort with a gazillion devices, fret not. The router employs revolutionary OFDMA technology, allowing a whopping 120 devices to connect simultaneously without a hitch. Simply put, this router isn't just a device; it's your ticket to a faster, safer, and ad-free digital world.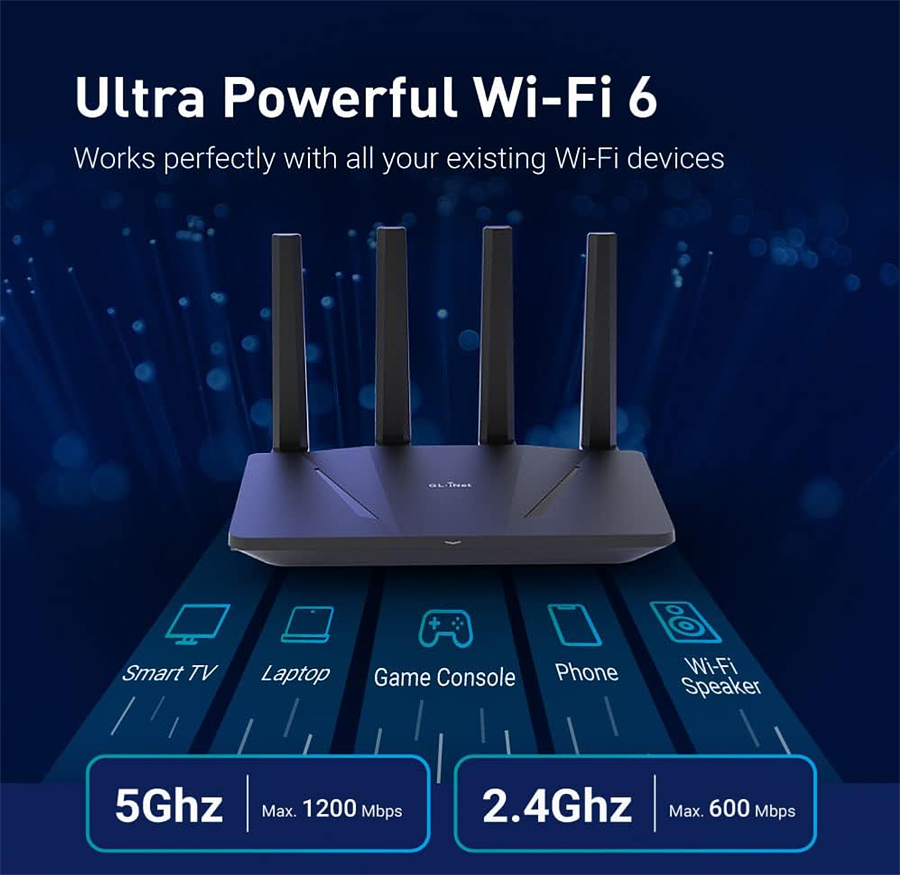 Smart Fingerprint Door Lock for Home
The future of home security is here with the Smart Fingerprint Door Lock. This isn't your traditional lock and key mechanism; it offers three different ways to ensure your space remains secure yet accessible. Whether you're tech-savvy and prefer unlocking via a mobile app, or just want to use your unique fingerprint, it's got you covered. And for those who like to keep it old school, there's still the trusty key unlocking method.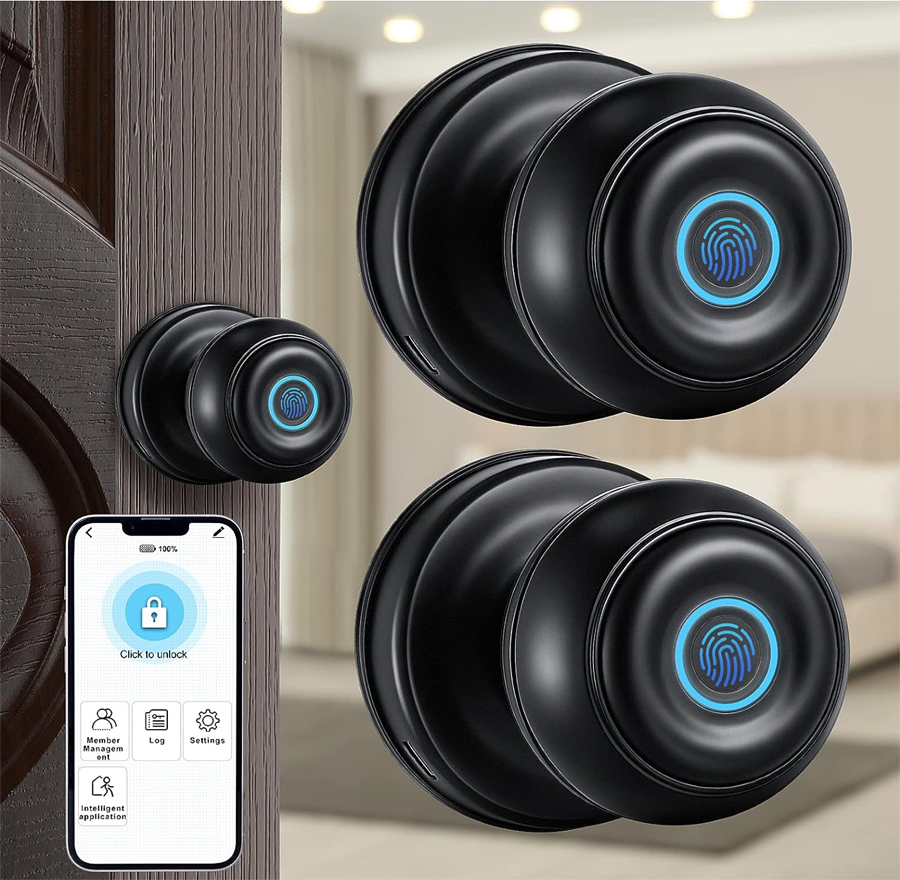 Safety doesn't stop at multiple unlocking methods. The lock's smart technology includes features like app-controlled automatic unlocking when you're nearby, making those grocery trips a little more convenient. And if you're worried about who else has accessed your space, the app even maintains a log of unlocking records. The semiconductor fingerprint sensor, not only ensures speedy access but can also recognize and store up to 20 different fingerprints.
Blurams Security Camera with Alexa and Google Assistant
Enhance your home's surveillance with the Blurams security camera. Boasting 360° coverage and 2K resolution, it guarantees crisp visuals day or night, thanks to its IR-CUT function. The camera's AI detection sends instant alerts to your phone upon sensing motion or abnormal sounds, and even records a brief video, storing it in the cloud for a day.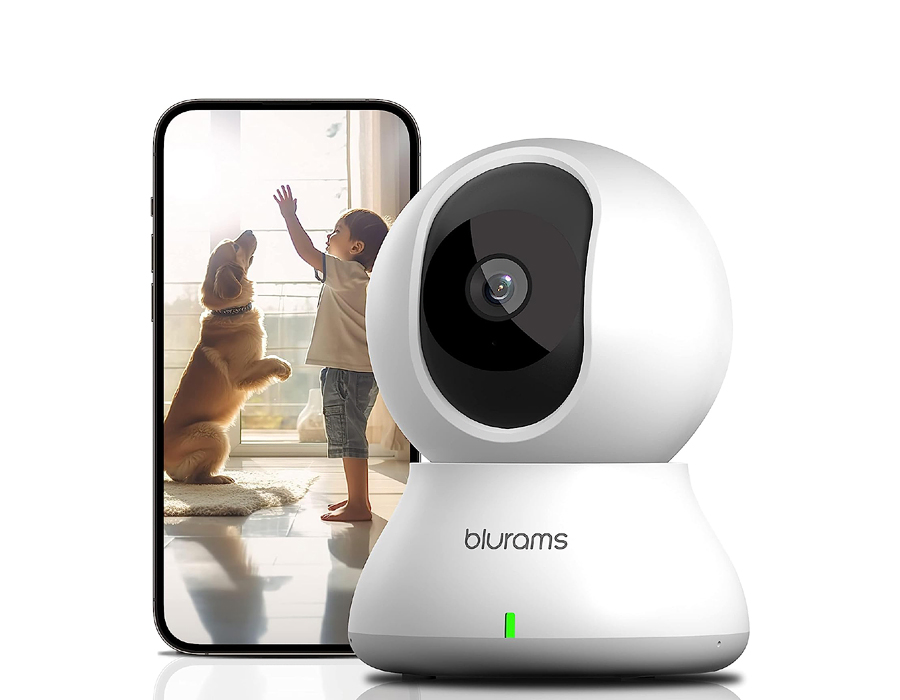 Easily integrate it with Alexa or Google Assistant for voice-controlled viewing. The Blurams app further elevates the experience, allowing simultaneous viewing of multiple camera streams and facilitating two-way communication. While cloud storage ensures uninterrupted recording, those inclined towards local storage can use the SD card slot, which supports up to 128GB.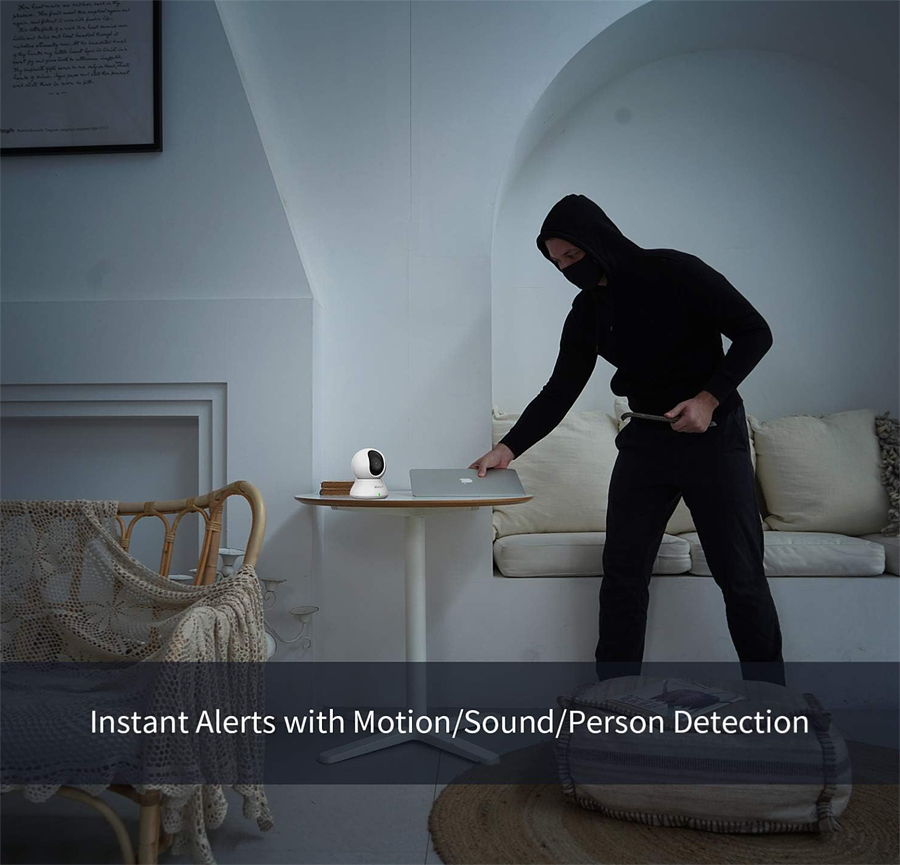 Appbot Riley 2.0 Smart Home Robot
From the labs of VARRAM SYSTEM in Korea comes the Appbot Riley 2.0, a cutting-edge home safety robot. Offering real-time perspectives through its app-controlled camera, Riley ensures nothing escapes its gaze, day or night, thanks to its IR LED. Its built-in motion detection combined with face recognition keeps your premises secure, capturing snapshots and recording crucial moments.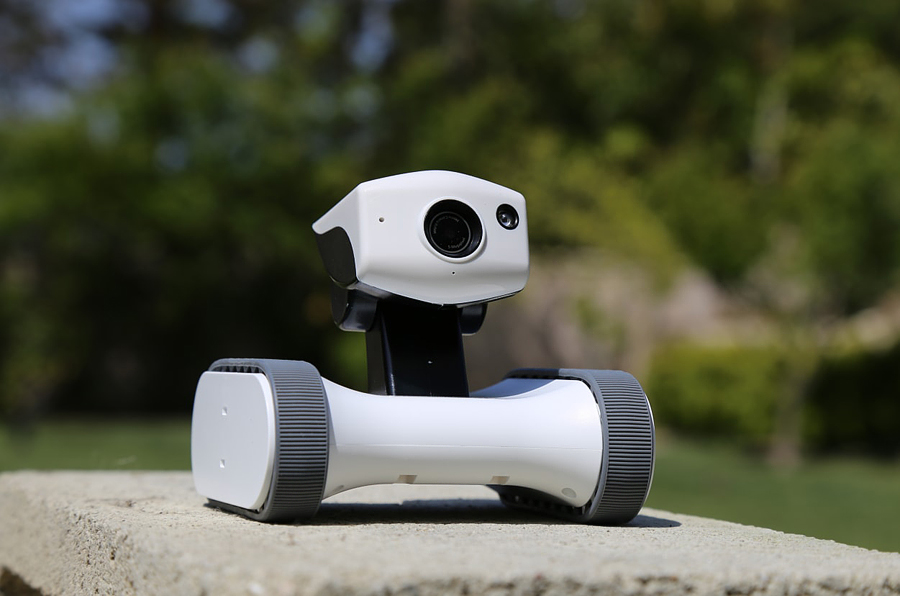 A standout feature is its 360-degree rotatable charging station, allowing a complete view when docked. In a pinch and need to communicate with someone—or even a pet—at home? The two-way audio has you covered. Automated docking, a high-definition 5-megapixel camera, and 720p live stream capability solidify the Appbot Riley 2.0 as a top-tier choice for home security.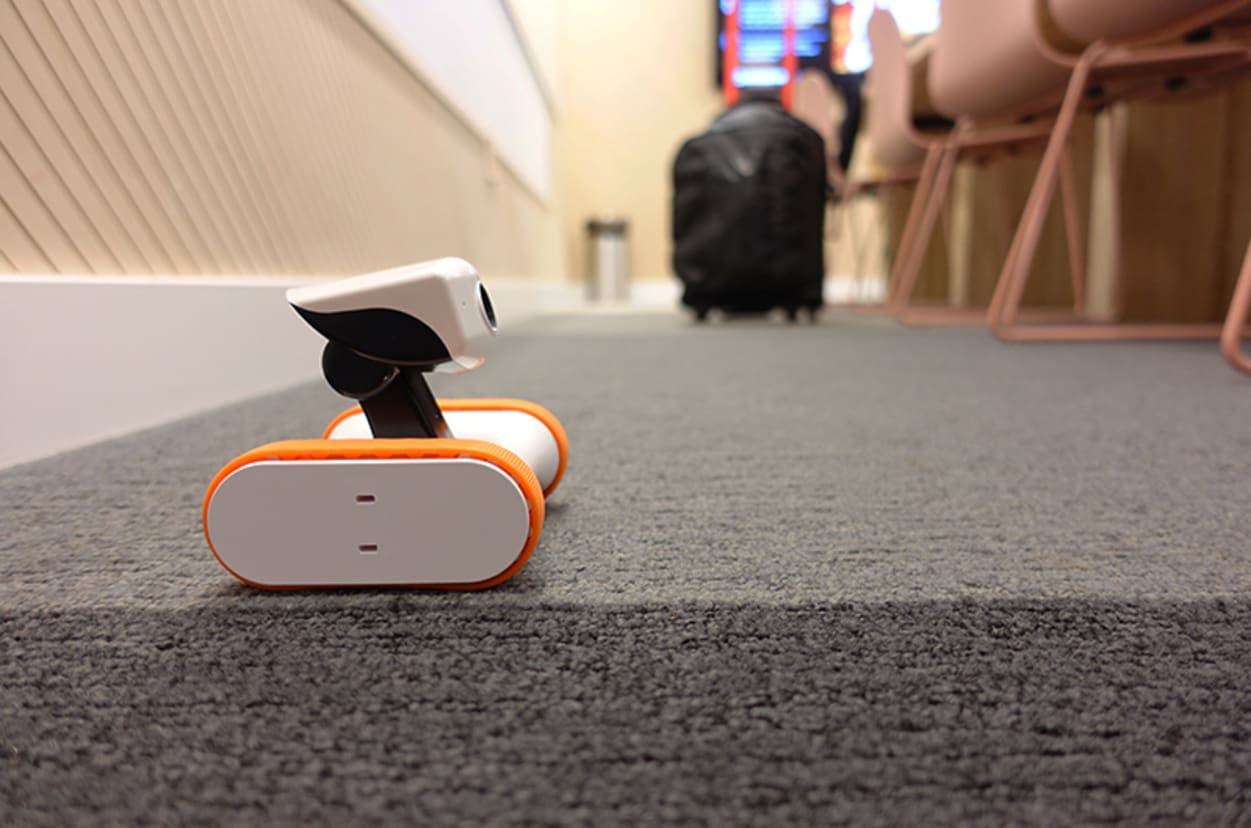 Photos source: indiegogo.com
The ultimate blend of discretion and vigilance, this device doubles as a regular smoke detector and a 1080P high-definition spy camera. Armed with features like PIR human motion sensing, motion detection, and automatic night vision, this covert camera offers up to 180 days of standby time. The best part? It's so discreet that no one will guess it's more than just a fire alarm.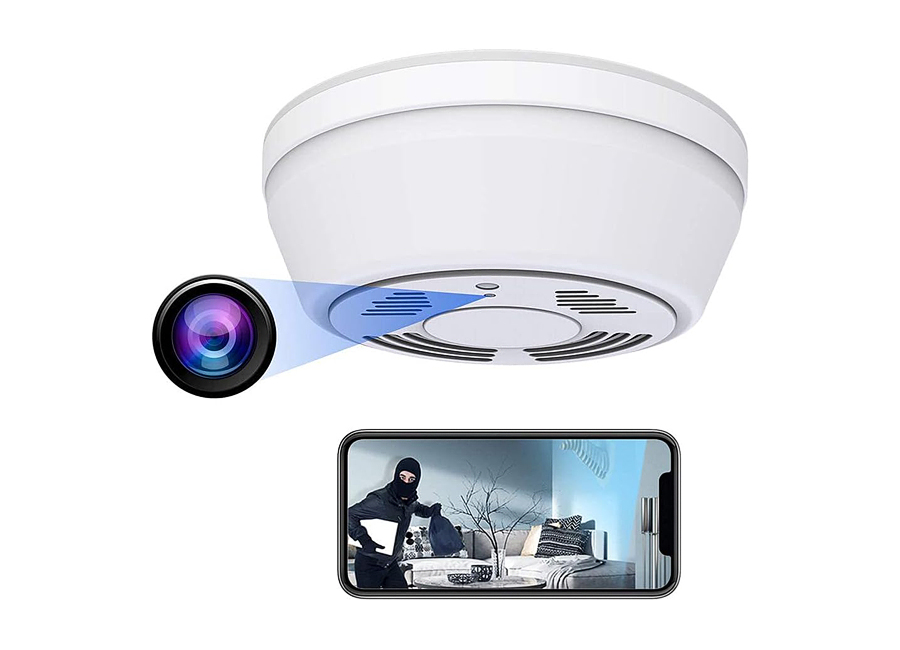 Stay connected wherever you are; the camera's remote viewing capability lets you keep an eye on your spaces in real-time using your smartphone or tablet. And don't fret about storage – while the camera supports SD cards up to 128G (sold separately), it can also record directly through the app even without an SD card. Its impressive 5500 mAh battery ensures longevity, capturing up to 20 hours of continuous footage or standing by for half a year. While videos are compressed to 720P for storage efficiency, the wide 125° camera angle ensures a comprehensive view.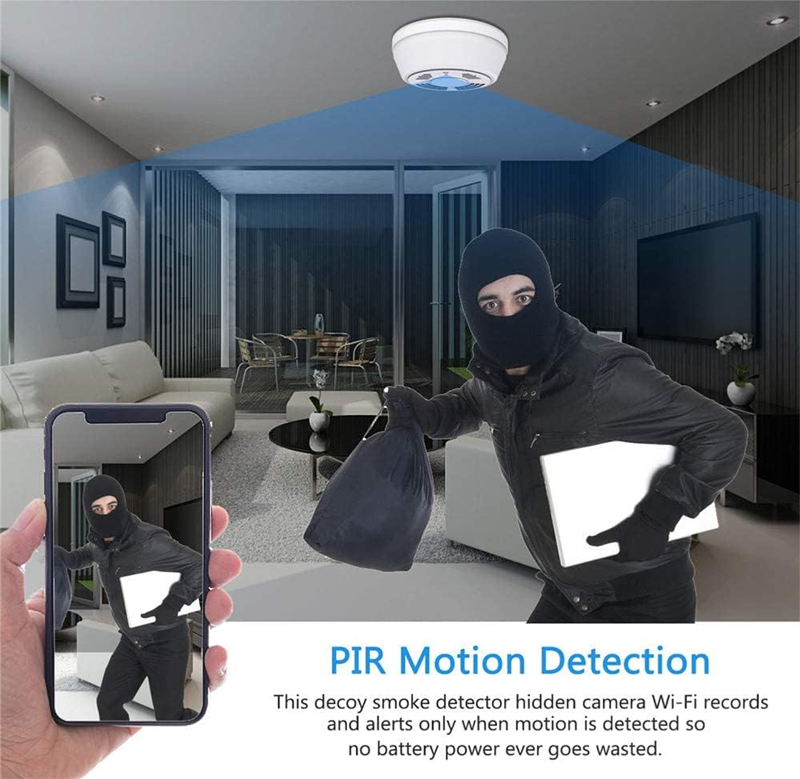 Disguised as a regular Bluetooth speaker, this device is more than it appears. Connect to it like any other speaker from your phone or computer for quality sound, but it's also a concealed 2K/4K HD camera. Its smart motion detection alerts you in real-time, sending photos and notifications right to your device.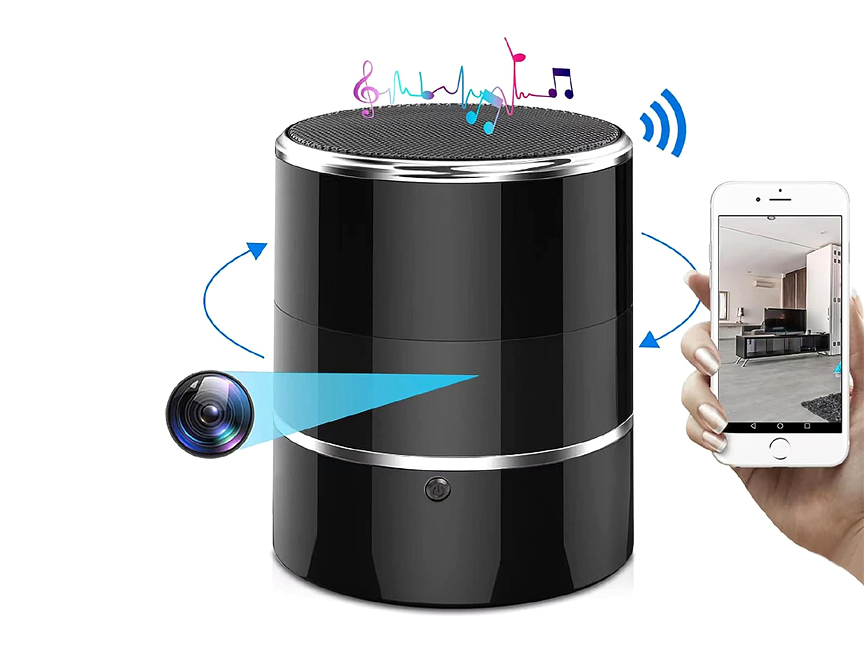 Its unique 150° rotating lens ensures a 240° view, making it an ideal surveillance tool when you're away. Save footage directly to the included 32GB SD card or your phone with easy WiFi access, supporting multiple users. Two power methods – its built-in rechargeable battery for extended use or continuous plug-in.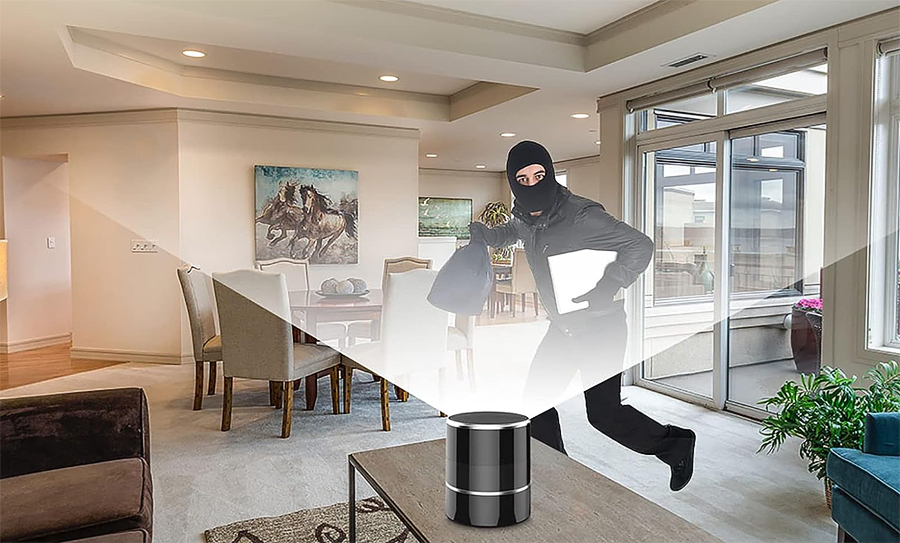 Wireless Motion Detector Alarm
Using cutting-edge infrared technology, our wireless alarm system discerns genuine movement, reducing false alarms. Detecting movement up to 26ft and controllable from 328ft away, intrusions activate its loud 125dB siren and strobe lights.
Ideal for homes, garages, and even vehicles, AMHEY ensures security and peace of mind. Its dual modes (doorbell and alarm), paired with a handy remote's panic button, add versatility.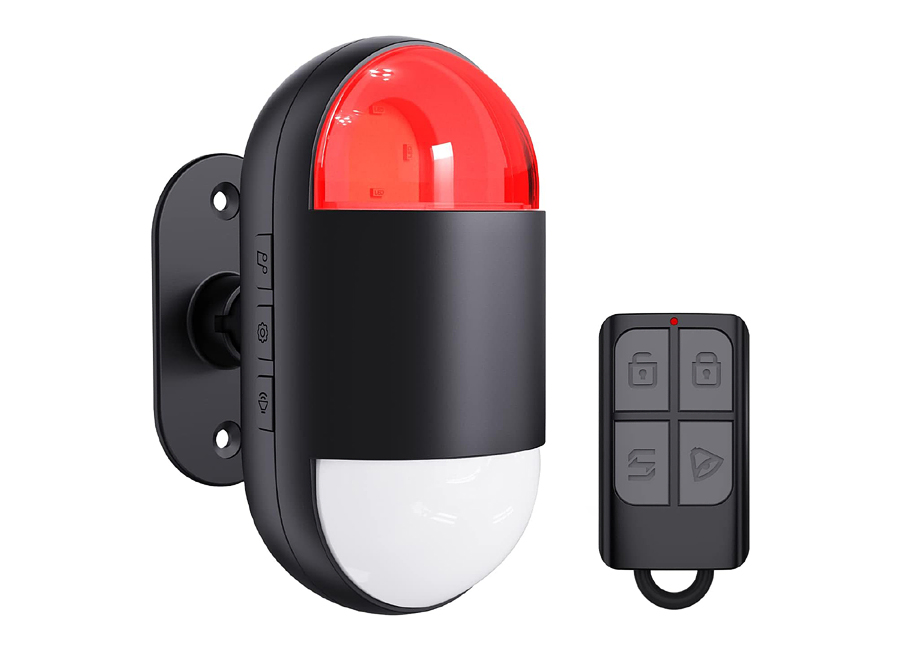 Effortless to install with a sticker or screws and powered by AAA batteries or USB, it's perfect for travelers or outdoor enthusiasts. Make sure to check the manual for optimal use.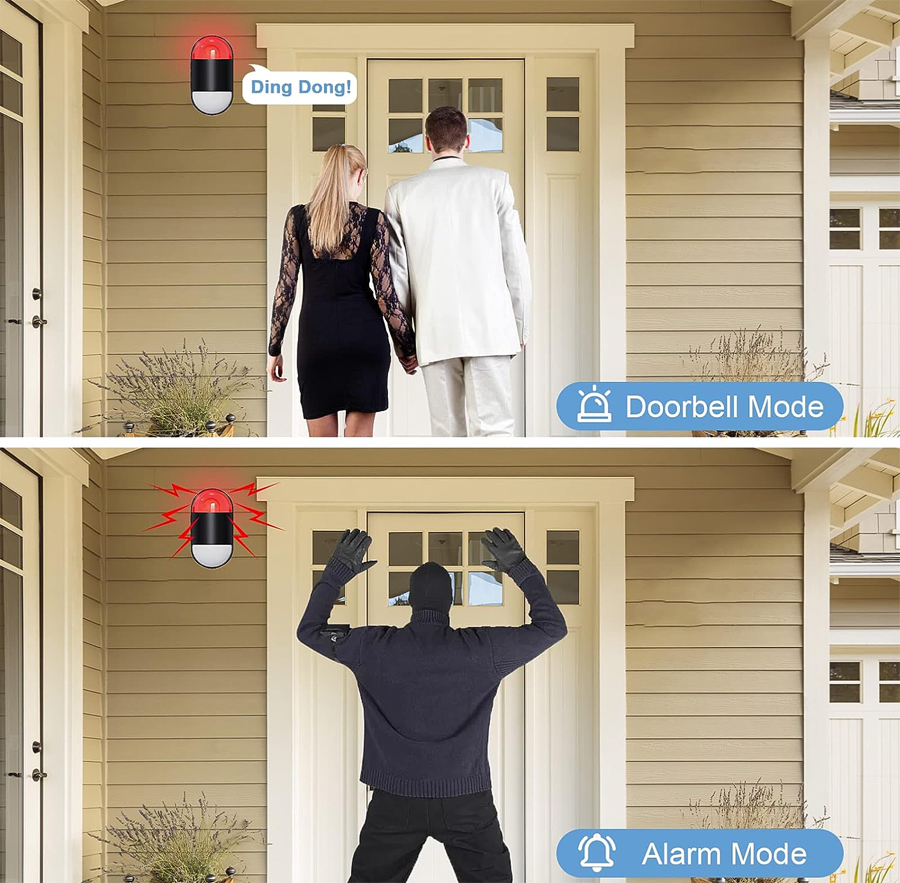 Jennov Light Bulb Security Camera
Illuminate your home with Jennov's light bulb camera, designed for seamless security. Benefit from its human motion detection and auto-tracking, covering a broad 355° horizontal and 120° vertical range, promptly alerting you of any activity. Connecting via 2.4G Wi-Fi, it ensures stable, high-quality streaming.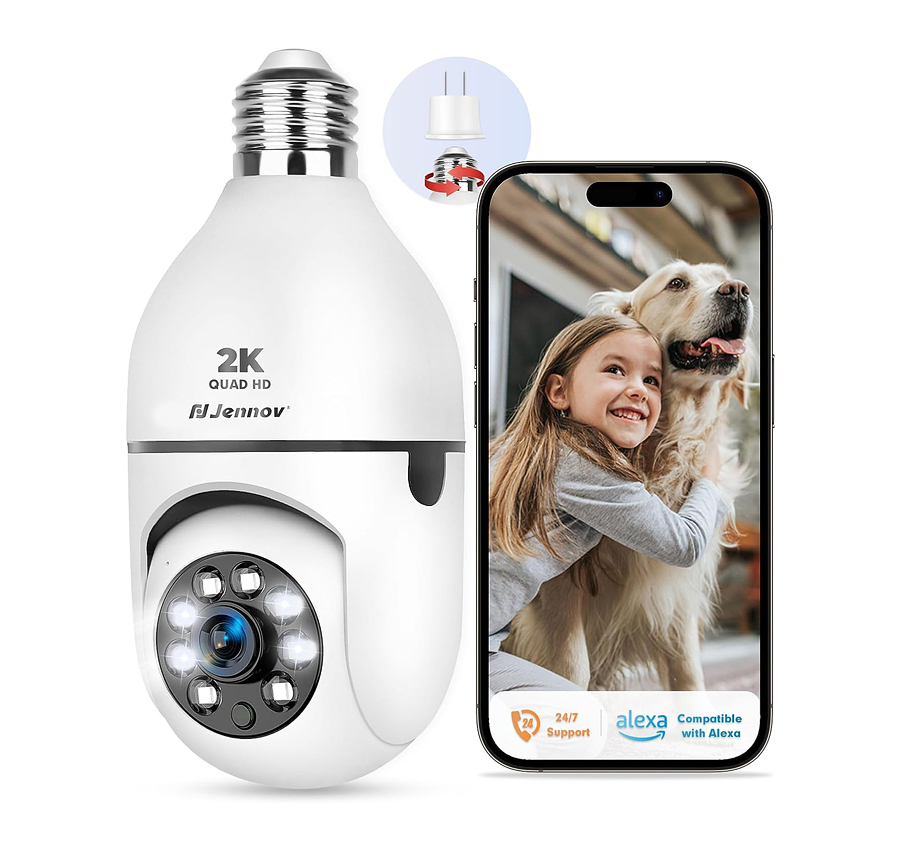 The 3MP resolution captures sharp visuals, further enhanced by color night vision thanks to its IR lights and yellow LED bulbs. Communicate directly through its two-way talk feature or share access with family members for collective monitoring. Alexa-compatible, view real-time streams or stored footage effortlessly, choosing between cloud or SD card storage for peace of mind.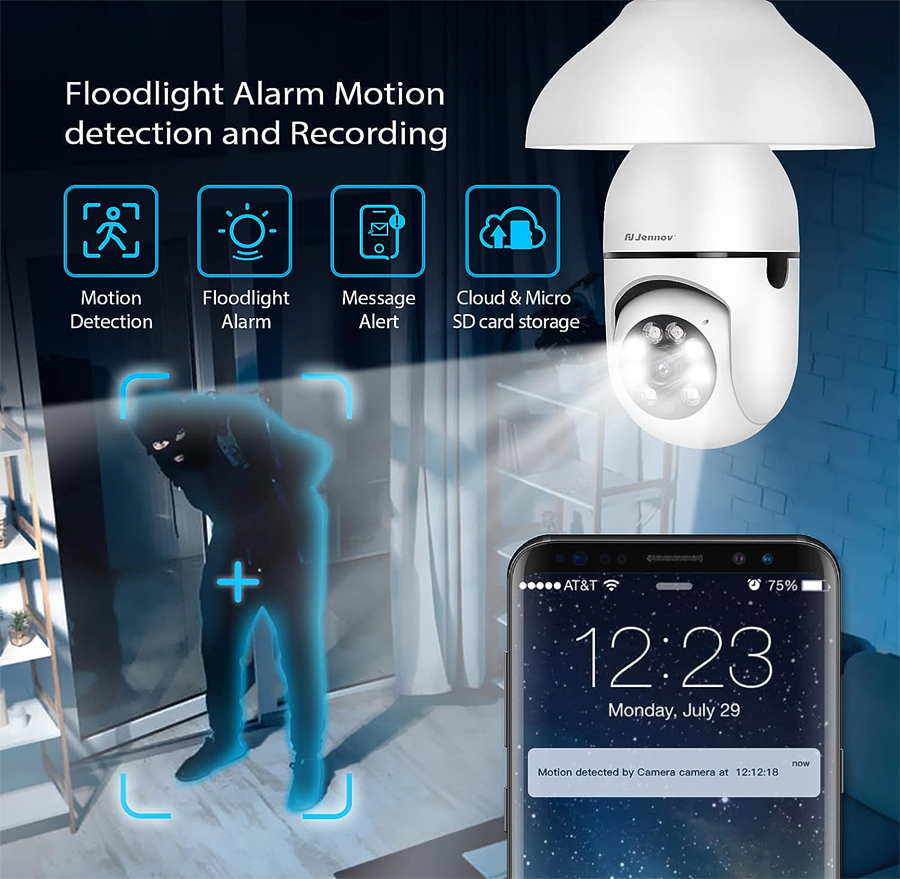 August Wi-Fi Smart Lock for Home
Elevate home security with the August Wi-Fi Smart Lock. Designed to overlay on your existing deadbolt, it transforms traditional locking mechanisms into modern marvels. Maintain your original keys as a backup, but enjoy keyless convenience.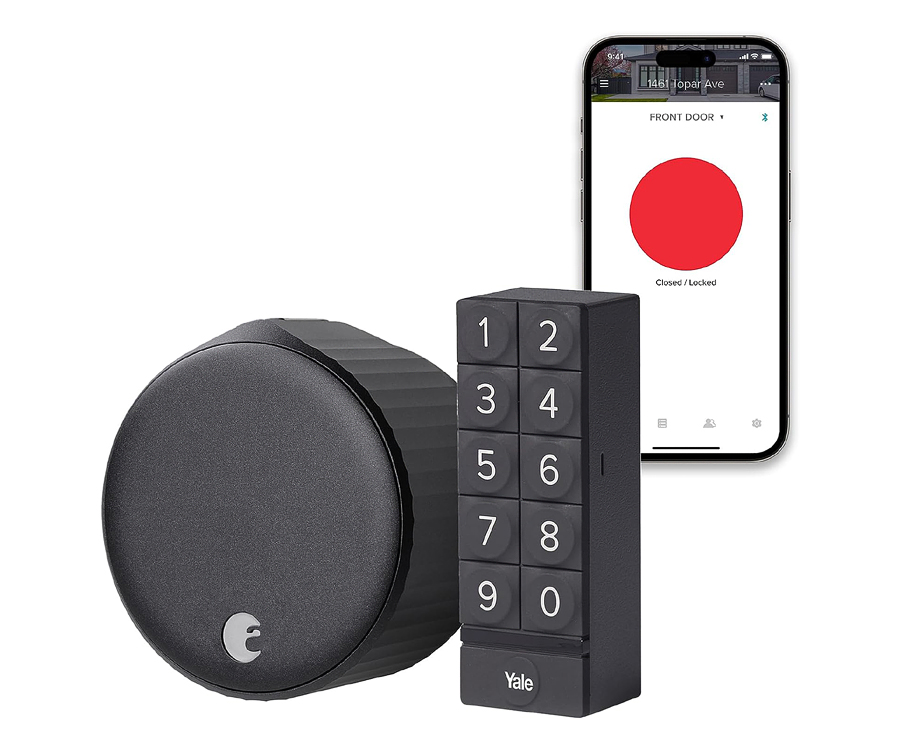 The August App eliminates the need for physical key sharing; instead, grant timed or permanent access digitally. For those who prefer not to use an app, the included Smart Keypad offers entry through unique codes, ideal for guests or kids. Easy to install, it takes just about 10 minutes and integrates smoothly with major voice assistants for a unified smart home experience. Garnering recognition, it's been consistently acclaimed by notable tech platforms.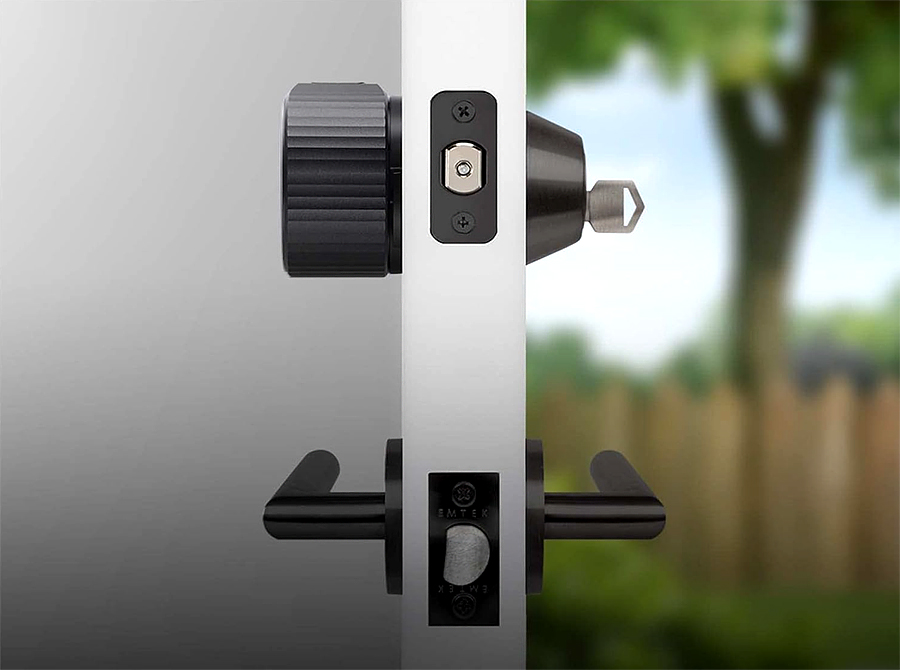 Robot Wireless Camera for Home Security
Opt for advanced security with this Robot Wireless Camera. The built-in microphone and speaker facilitate two-way conversations, making it ideal as a baby monitor. Its infrared LEDs ensure clarity in low-light conditions, covering up to 33 feet. Benefit from proactive security: the camera auto-tracks unusual motions or sounds, notifying you instantly on your phone.
Enjoy a comprehensive view with its 105° wide-angle lens, 350° horizontal & 90° vertical rotation, ensuring 360° coverage. The user-friendly app offers live views and multi-user sharing. Note: The device only supports 2.4GHz Wi-Fi.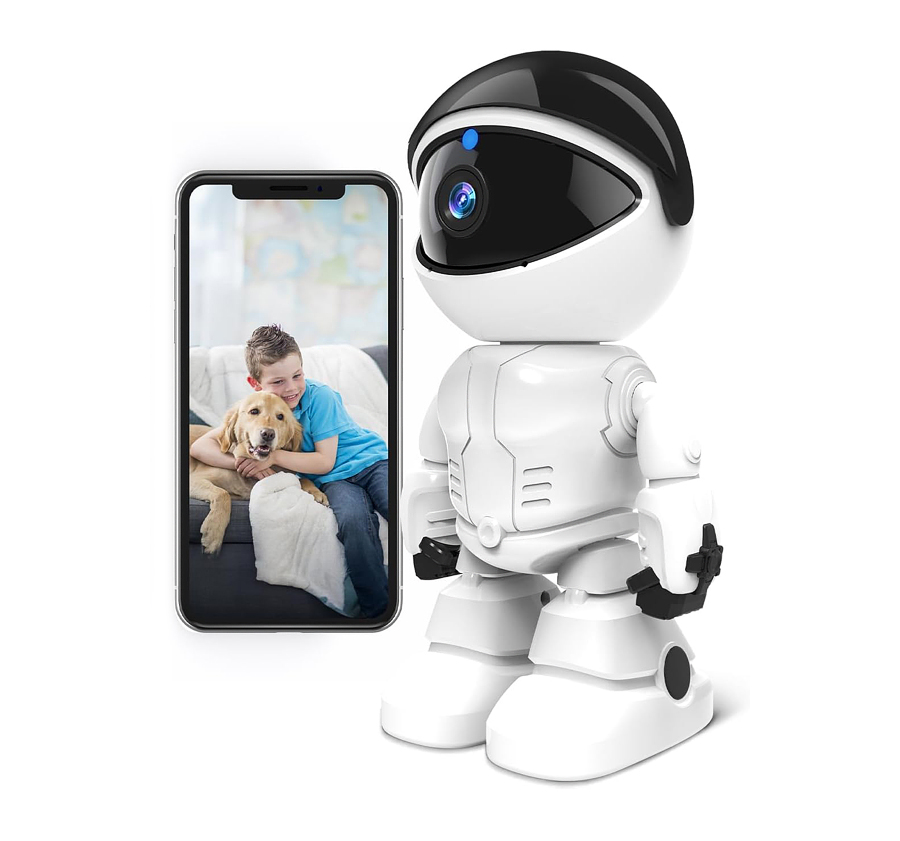 Choose from flexible storage options: continuous cloud recording or up to 128GB SD card storage (sold separately) for your peace of mind.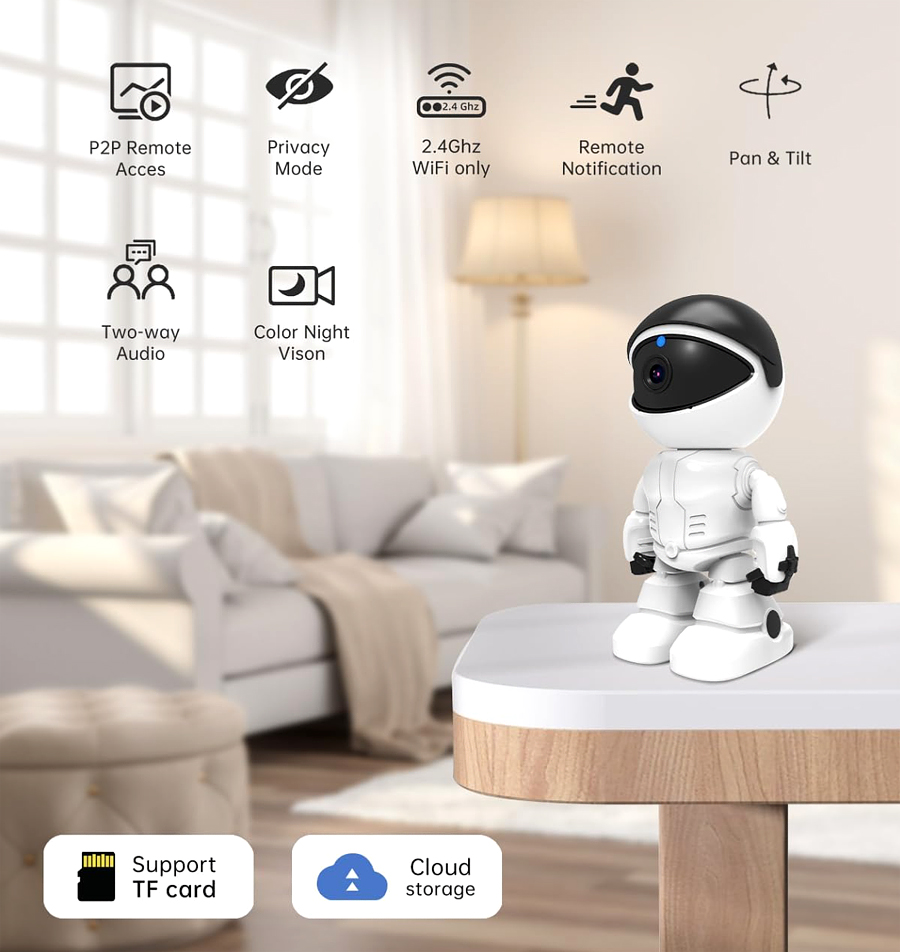 Ever felt like you're being watched? Enter the Professional Anti-spy Detector. This little device is like a guardian for your privacy. It scans the room, picking up signals from sneaky devices, be it 2G to 5G mobile signals or hidden cameras. Think of it as your personal security assistant that looks out for any unwarranted intrusions. Compact and sleek, it fits right in your pocket, but don't let its size fool you. With just a button's press, it gets to work, ensuring no one's spying on you. And if you're not tech-savvy, no worries. It's as easy as turning on your TV with a remote.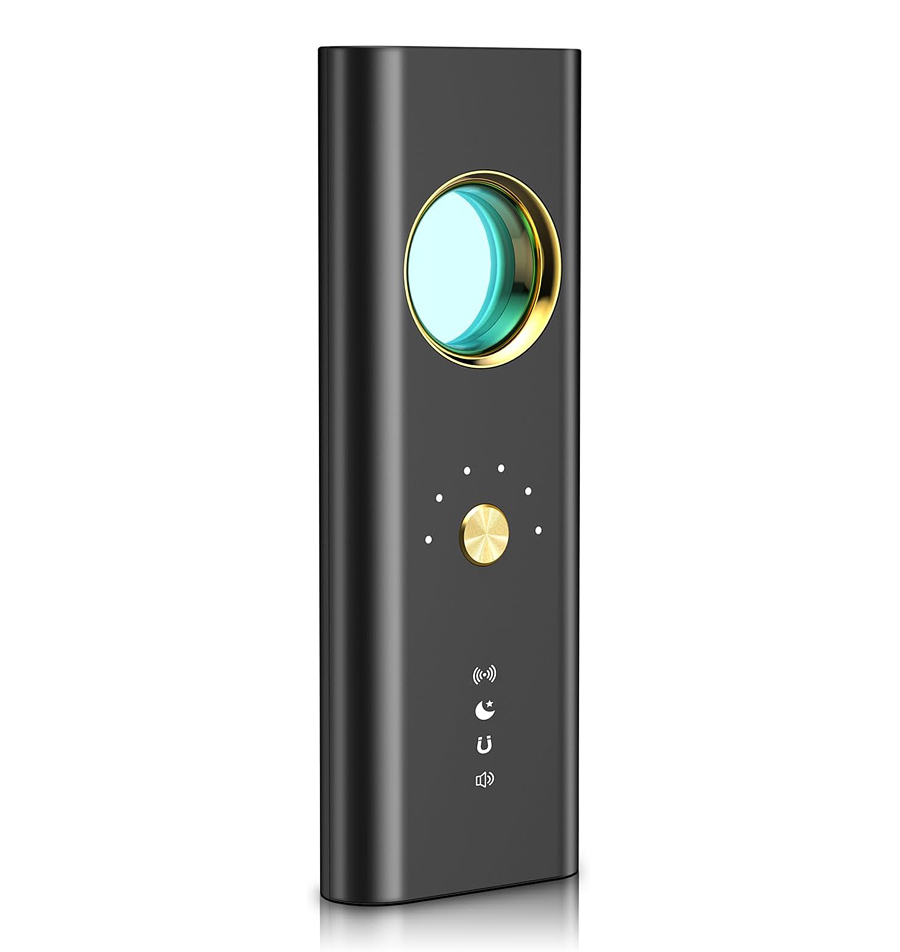 What's cool is its infrared scanning. It's like giving you a special pair of eyes to spot hidden pinhole cameras. Plus, it's on the lookout for any sneaky GPS trackers that someone might have placed on you. Battery life? Oh, it's got stamina. You can take it on that weekend trip and not even think about charging it. In today's age, where privacy seems like a luxury, this detector is your ticket to peace of mind. Whether you're chilling at home, taking a shower in a hotel, or discussing business in an office, it's got your back!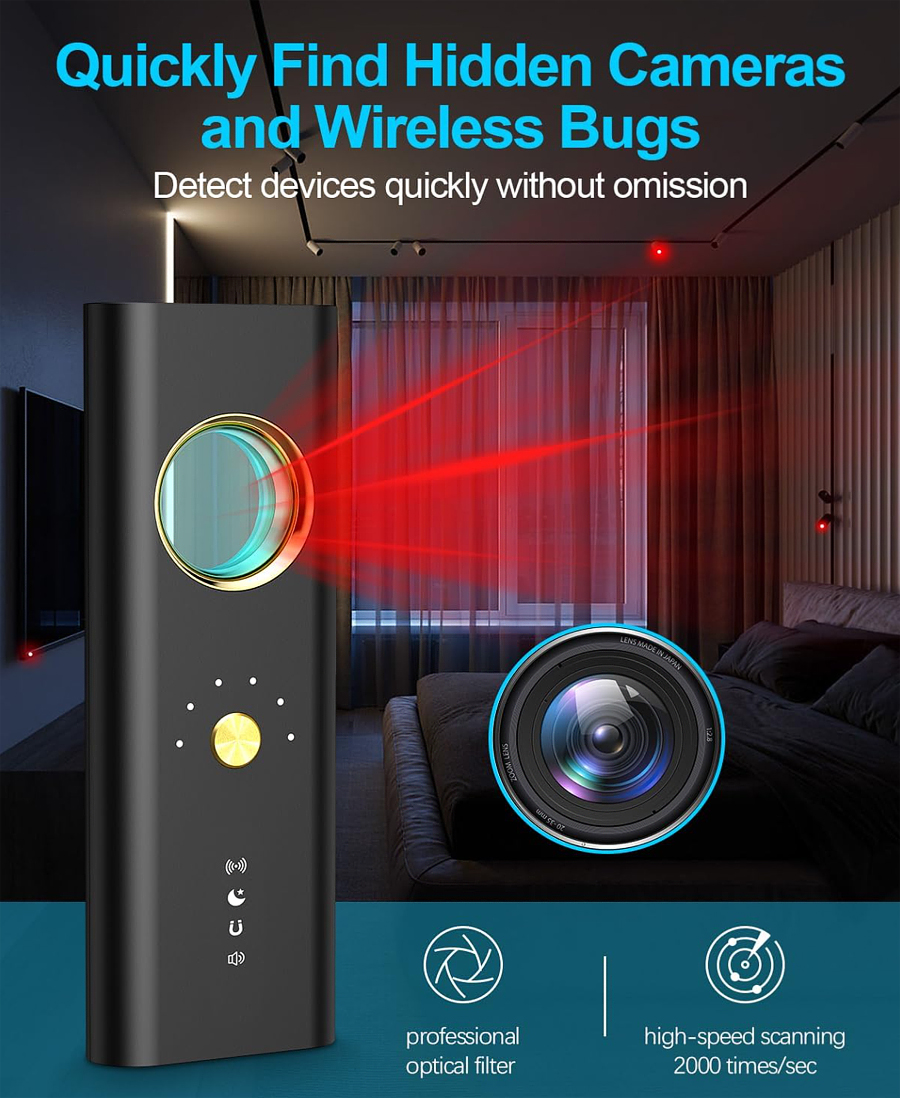 Smart Home Alarm Security System
Imagine a home security system that thinks on its feet. The Smart Home Alarm Security System is more than just an alarm; it's an intelligent guardian for your space. Connect and control it via the Smart Life app, allowing you to enhance its abilities by integrating additional sensors or even a wireless doorbell. And the best part? You're in charge, no contracts or pesky subscription fees.
Get instant alerts straight to your phone if someone tries to make an unauthorized entry. It's like having a vigilant watchman that never sleeps. Every door, every window, you can ensure they're all safeguarded, giving you that sought-after peace of mind.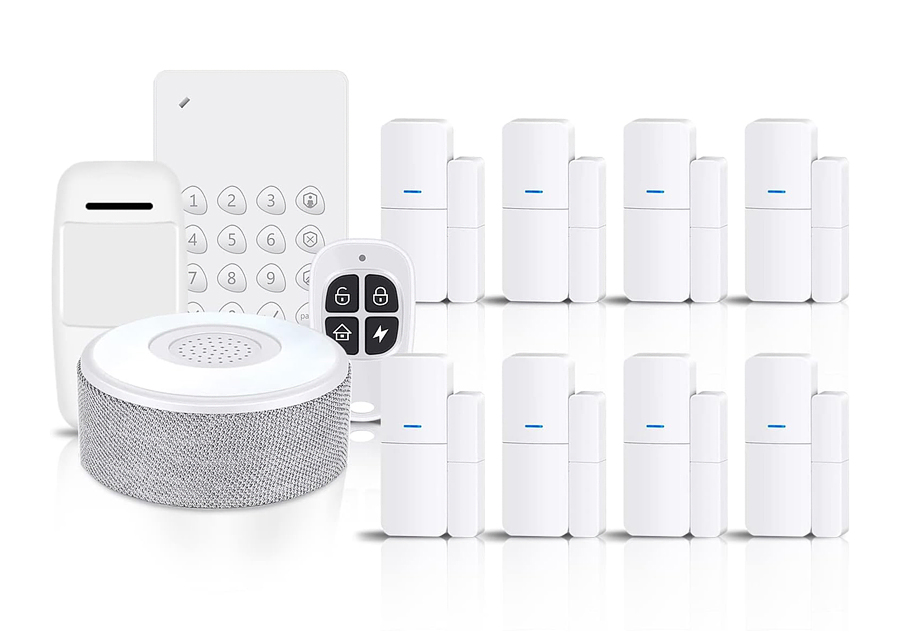 Say goodbye to complicated commands. Chat with Alexa or Google Assistant and let them arm or disarm the system for you. And if you're concerned about installation, breathe easy. This system's DIY-friendly approach ensures you won't need to drill holes or rewire your space.
But it's not just for homes. Whether you own a shop, an office, or even a condo, this security system adapts. Offering both wireless convenience and the trusty assurance of a backup battery, it's the modern, reliable way to keep what's dear to you, safe.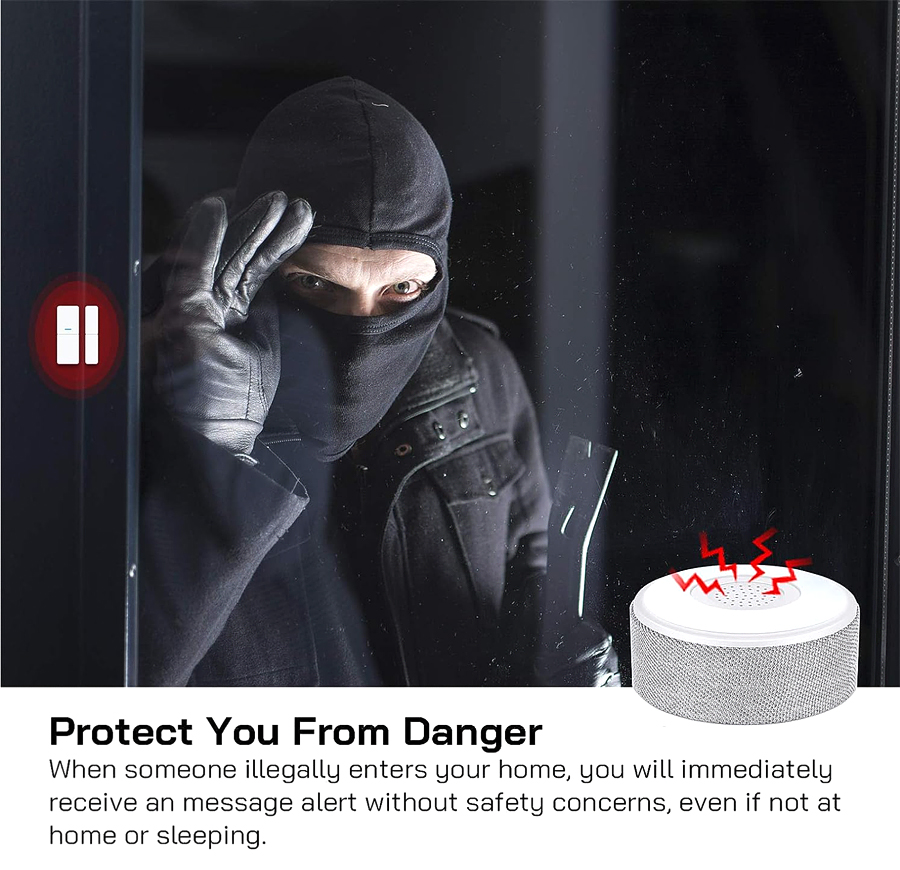 Check our other article Top Smart Home Gadgets for even more cool gadgets and devices.