What are the best cheap VPN services? Check out five of the best budget-friendly VPN services that offer great online privacy yet come at low-prices. They are cheap enough that any user can afford them.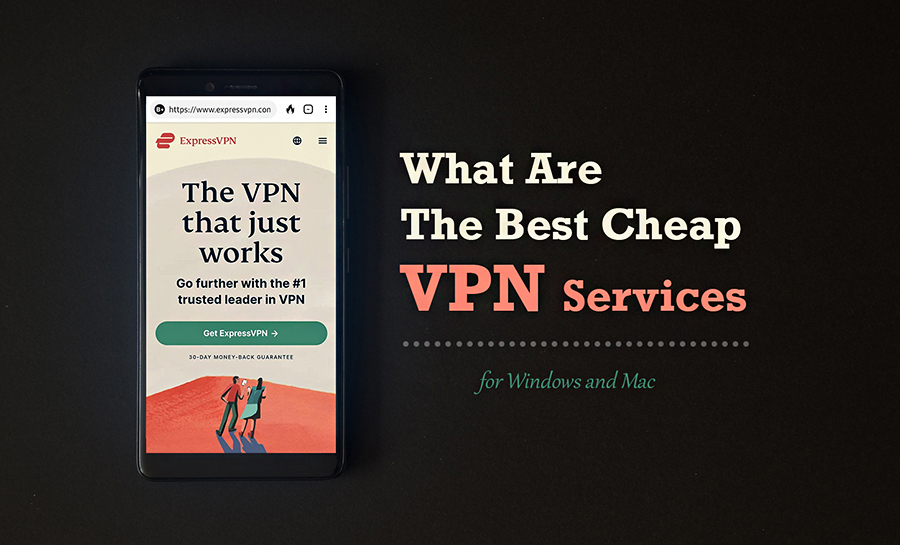 Want to unlock Netflix shows not accessible for your region? Worried about keeping your information safe from the prying eyes of the government, your Internet service provider, or the companies behind the apps and services that you use? Don't want your confidential work data getting leaked online while you work from your home PC or laptop? Apprehensive about using public Wi-Fi? If these are some of the security concerns you have, you might also be interested in security gadgets and devices for your home. These gadgets can offer an extra layer of protection, ensuring that your personal space is as secure as your digital world.
Looking for Virtual Private Network (VPN) services is a great idea for all these situations. The VPN service will mask your IP address and encrypt your data by bouncing off your Internet activity to a server located miles away from you.
But the free VPN services won't offer the level of security that you need. And most premium VPN service providers charge anywhere between $70 to $100 per annum. However, the cutthroat competition in the market has companies trying to out-price one another. The resulting benefit is all yours. Several cheap VPN services are available in the market today. They don't bite into your budget and neither do they skimp on core functionalities.
But Are Cheap VPNs Worth It?
In the world of VPN, costly isn't always the best. Many cheap VPNs are at par and even better than their high-priced alternatives. Our team in partnership with https://www.privacysharks.com/ went one step ahead for you by scouring the marketplace for the best cheap VPN services. These VPNs are good at their job and great for your pocket.
Top 5 Cheap VPNs for Windows And Mac
Take a look at the top 5 budget-friendly VPN service providers that offer plans for Windows and Mac devices.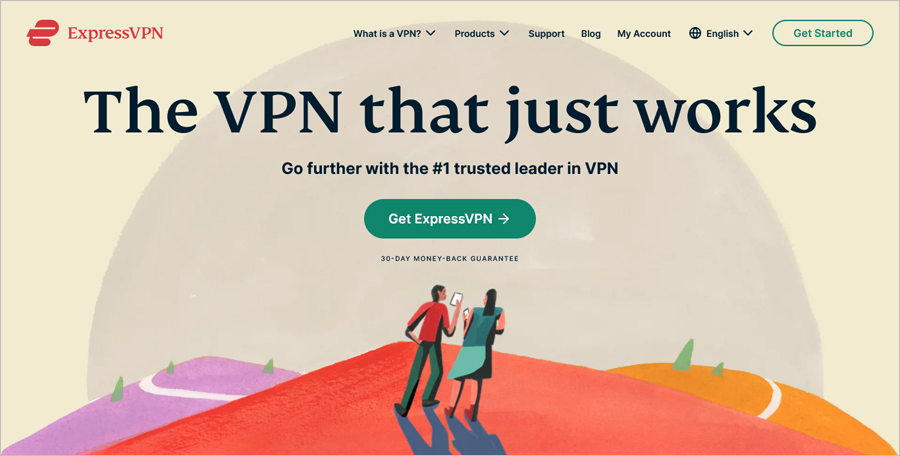 Express VPN is one of the fastest and most secure VPN service providers. However, it isn't cheap out-of-the-box. Instead, it is the several ongoing deals and discounts that make it a value for money VPN solution.
The features that make Express VPN worth it include:
Express VPN costs $6.67/month. But if you keep checking their deals page, you are sure to save tons of cash.
Based in the British Virgin Islands, Express VPN has 3000+ servers in 94 locations and works on Windows, Mac, Android, iOS, and Linux devices. You can also use native apps for all of these platforms.
It comes with additional features like a kill switch, torrenting, and a no-log promise.
Express VPN is great for bypassing media streaming applications' geoblocking. You can stream content not available in your region on Netflix, Hulu, Disney+, BBC iPlayer, and many more platforms.
Unlike most VPNs that cause a speed cut, Express VPN's super-fast servers are likely to let you browse at a faster than base speed.
Express VPN also works in China, bypassing the Great Chinese Firewall. It is one of the few service providers that have achieved the feat.
Express VPN's military-grade encryption keeps your connection 100% anonymous and also keeps you safe from hackers.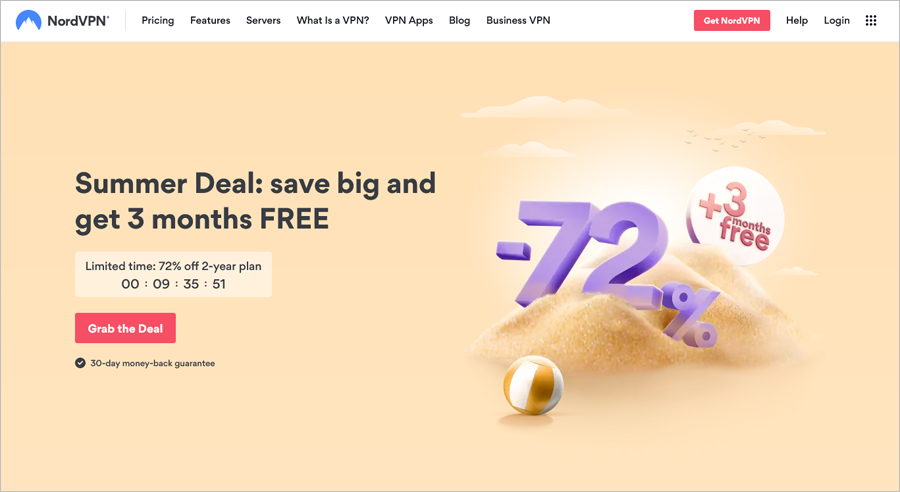 NordVPN is the best all-rounder VPN provider if you are ready to stick to the higher side of the cheap bracket. It has maintained its place at the top spot year after year and its highly secure service makes it a user favorite too.
NordVPN comes packed with the following features:
NordVPN's monthly plan starts at $11.95. However, as you move towards longer plans, the price drops progressively. For example, with the annual plan, your per month VPN cost would come down to $4.92. For a 2 year plan, you'd be paying $4.13 a month and you can cut your costs to as low as $3.3/month if you opt-in for the 27-month plan. What's better is that you also get a 30-day money-back guarantee.
DNS protection, kill switch to protect you from accidental data leaks, and a double hop routing are all available with NordVPN.
NordVPN's military-grade OpenVPN encryption is another factor that makes it a world-class solution.
Plus, the zero-logs policy makes NordVPN a preferred choice that lets users do whatever they want online. This includes online gaming, content streaming, and other data-intensive tasks.
NordVPN's digital privacy also lets users enjoy torrenting with its 'VPN into Tor' feature.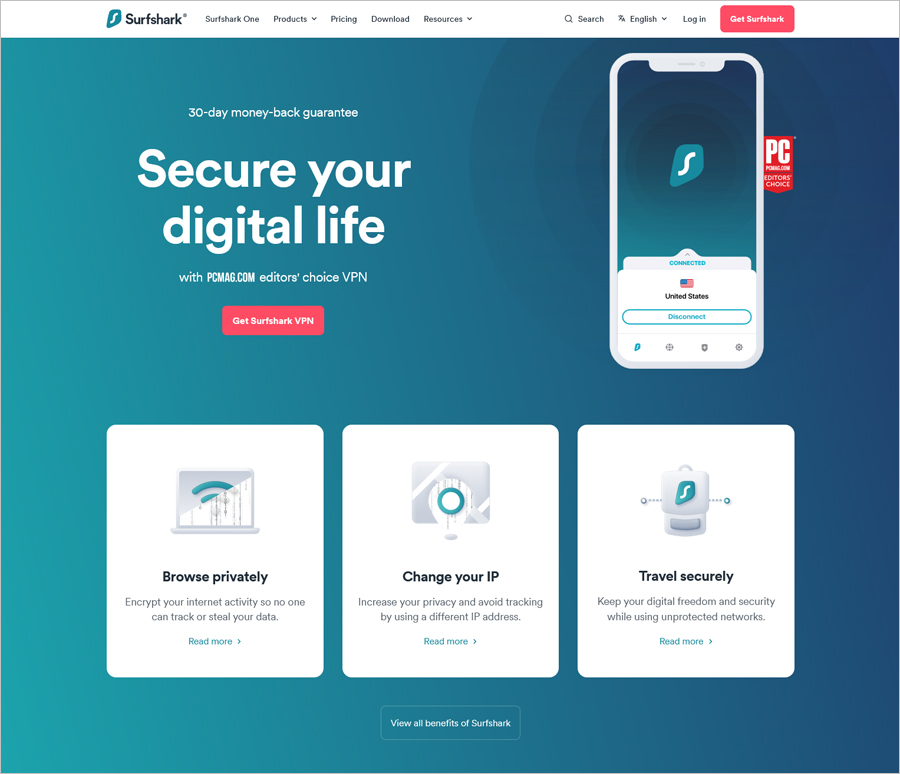 Surfshark VPN is among the very few top and cheap VPN providers not located in a country that is bound by the US intelligence-sharing agreement. This makes this Netherlands-based company a great pick for American users.
The features of Surfshark VPN include:
Surfshark VPN costs $2.49/month (for two years, if you pay $59.76 upfront). Though the upfront cost might seem bulky, it is worth it. Surfshark is the fastest VPN that you can find at this rate.
The connections offered by Surfshark have had no detected leaks.
Surfshark offers unlimited device support. This means you can connect every device in your home or office with just one connection.
Tracker-blocker, anti-malware, and ad-blockers come as a part of the software package.
The VPN support app runs on not just Windows and Mac devices, but also on Android, iOS, FireTV, and routers.
Surfshark VPN has 3,200+ servers at 65 server locations.
Technically sound users can also configure additional devices like game consoles for Surfshark using the DNS.
With Surfshark you get to choose from 3 modes to mask your digital footprints.
Camouflage: This mode masks your VPN activity to ensure that your Internet Service Provider (ISP) doesn't know that you are using a VPN.
Multihop: This mode switches your connection through several countries, hiding your trail.
NoBorders: This mode lets you use Surfshark even in restricted regions.
Note: Using any of these Surfshark modes might be illegal in your country and lead to severe penalties. Exercise proper caution before selecting any mode.
Private Internet Access VPN [ download ]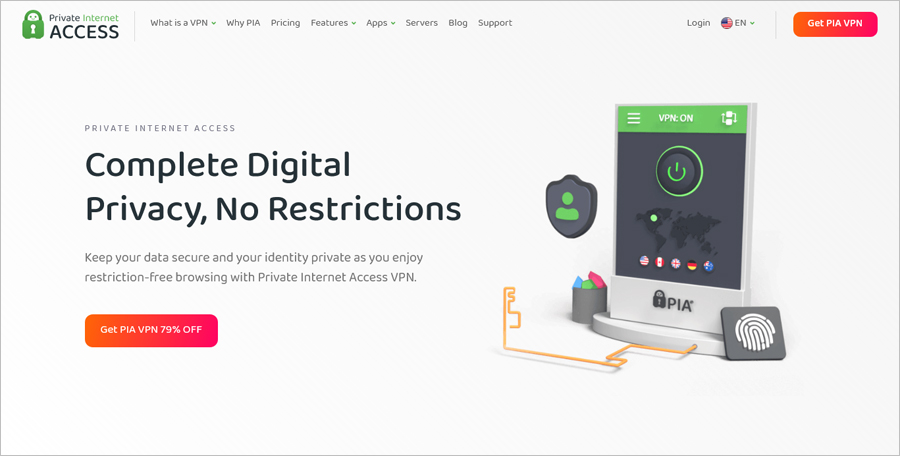 Available in the market since 2010, Private Internet Access VPN has a loyal supporter base to vouch for it. The service provider regularly offers updates that bring in loads of new features.
The features that make Private Internet Access VPN a preferred option are:
Private Internet Access VPN plans start at $2.69 per month. If you pay a lump sum of $69.95 for the two-year plan, you also get 2 months of free service.
Private Internet Access (PIA) allows 10 simultaneous connections, which is enough for most home and business users, considering the price at which it comes.
With PIA VPN, you also get a connection kill switch. This means if during your browsing session your VPN stops working, your connection will automatically be dropped. This eliminates any chance of your sensitive information or IP address getting leaked.
There are 3252 PIA VPN servers located at 52 locations.
If you are a torrent user, PIA has good news for you as it also supports peer-to-peer sharing.
Private Internet Access VPN's commendable online documentation and security guidance are also worth appreciation.
PIA also adheres to the WireGuard VPN protocol, which makes it a desirable pick.
Other than working on Windows, Mac, iOS, and Linux devices, PIA also offers Chrome, Firefox, and Opera extensions. For iOS users, PIA's new private browser is a valuable addition. The browser deletes your history as soon as you exit it.
PIA accepts a wide range of payment options. You can pay via credit card, PayPal, Bitcoin, Etherium, Amazon Payments, and gift cards from over 90 retailers.
Though a live chat option is missing, PIA offers 24/7 support via email.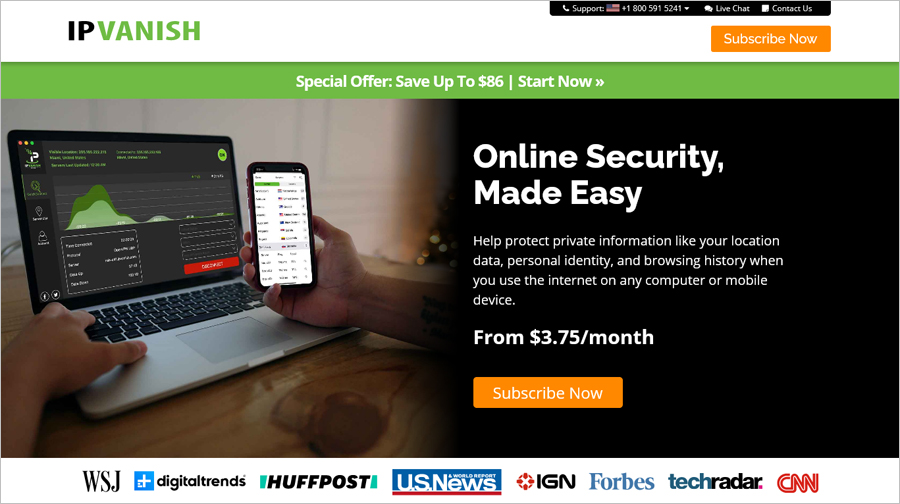 For those who are looking for a low-priced yet flexible VPN, IPVanish easily fits the bill. It has a configurable interface that lets inquisitive users learn what goes on under the VPN's hood. And the experience is fun, to say the least.
Some features that set IPVanish apart from its contemporaries in the cheap VPN providers category are:
IPVanish plans start at $3.75/month for the first year. Thereafter, the monthly expense rises to $10 or $80 if you pay annually. Obviously, IPVanish is trying to push you towards its yearly plans. But after having tried it most users won't mind making long-term commitments to the VPN service provider. Plus, IPVanish offers a full money-back guarantee, so you can rest assured that you won't have to pay for a service if you aren't 100% satisfied.
An intriguing feature of IPVanish is that it supports Kodi, the open-source media streaming app, which was formerly called XBMC. IPVanish's integrated Kodi plugin lets you worldwide access to the media content.
IPVanish also offers unlimited simultaneous connections across Mac, Windows, Android, iOS, Amazon fire-based devices, and routers.
With AES-256 encryption and Perfect Forward Secrecy, IPVanish is a trustworthy VPN. Its no-log promise further bolsters its claims. In 2016, the no-logs promise was put to test when the American Federal Law enforcement came knocking at IPVanish's door. And the cheap VPN provider divulged user information that let the authorities identify and arrest a child predator. While the move is certainly moral, it did raise suspicion about whether the company will repeat the act in any other situation as well. However, the fact that the company's ownership changed in 2017 and the no-log promise was renewed, does offer some relief.
There are 1600 IPVanish servers across 75 locations.
IPVanish also offers a kill switch matching most of its contemporaries.
Because it is a flexible and configurable solution, it is the most suitable solution for beginners.
With that, it is a wrap on our list of the best private VPN service providers offering dirt-cheap VPN plans.
Get The Best VPN Services Today
Don't waste your money on premium VPN plans when a cheap VPN plan can offer you the same benefits at half the cost.
Pick one from the low-cost service providers mentioned above and stay safe and unseen on the Internet. And don't forget to check our article List of Website Builders 2023: 10 Best Free Online Website Builders.