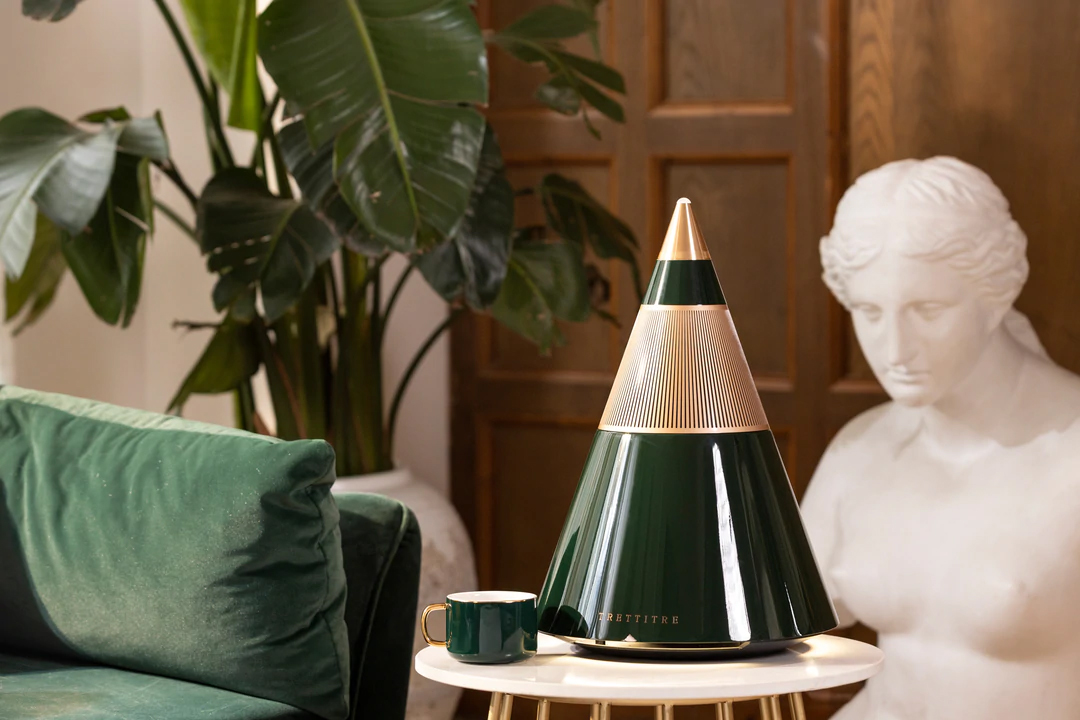 TreSound1 by Trettitre is a wireless speaker packed with Bluetooth 5.1, piano paint finish, 360° Surround Sound and a minimalist design to bring you soul-stirring sound, fit for any home. An artistic masterpiece inspired by the shapes of the mountain. The peaks symbolize the clearness and brightness of the mid and treble, while the valley symbolizes the full and powerful bass.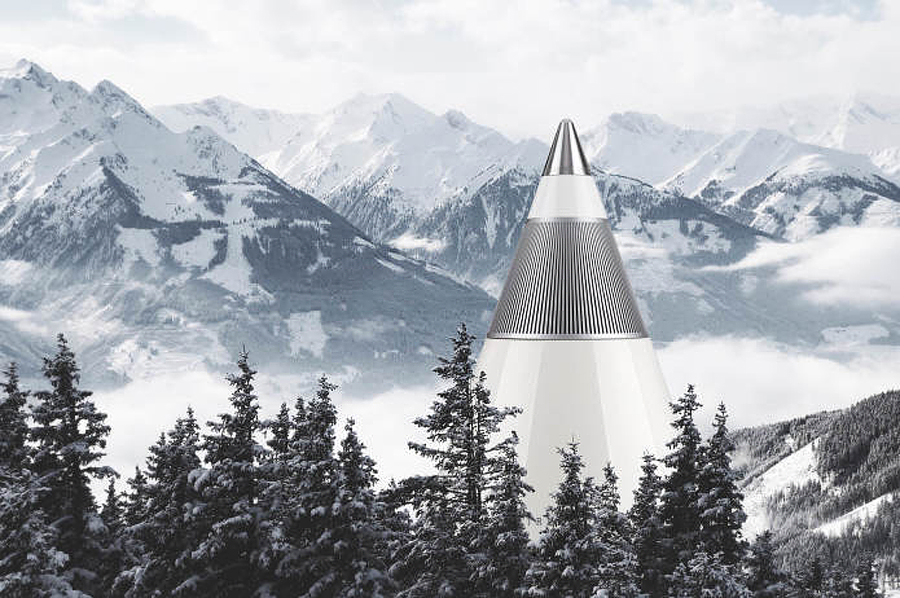 Tresound 1 is designed for the modern people of this century who live a fast-paced lifestyle. Simultaneously, it allows them to find a place to relax and enjoy soothing music. Trettitre aims to provide a peaceful & enjoyable experience at home eliminating the stresses people have and refreshing your tranquil mood through its HiFi sound.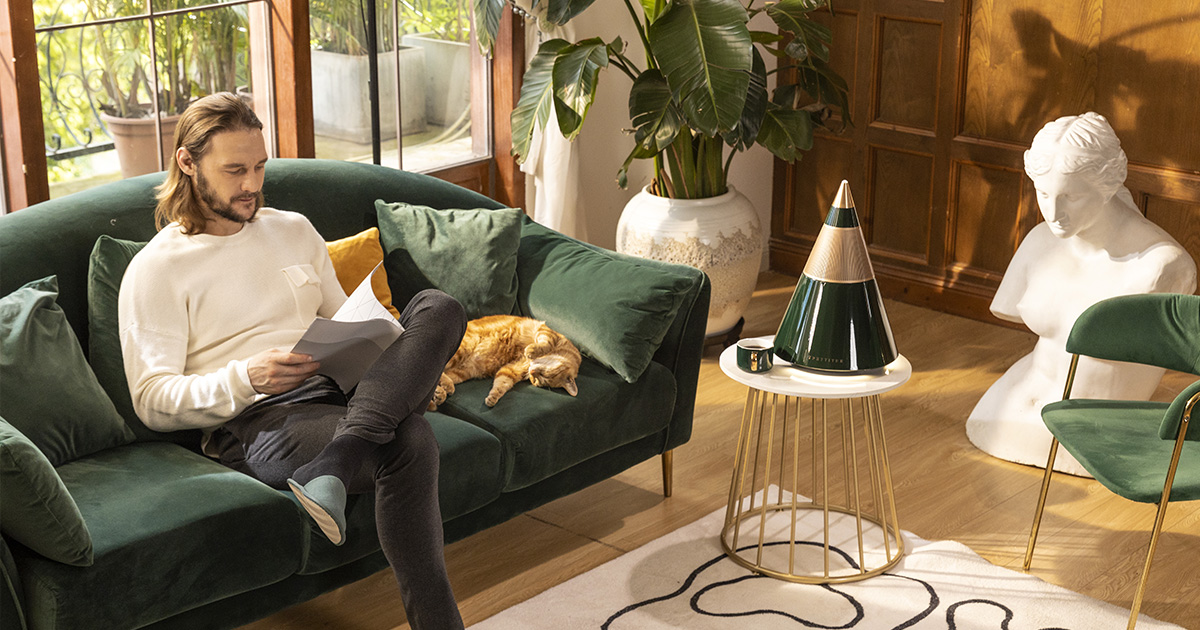 Whether you're throwing a party or hosting a dinner date, Tresound1 can create an ambiance for you with its beauty of sound!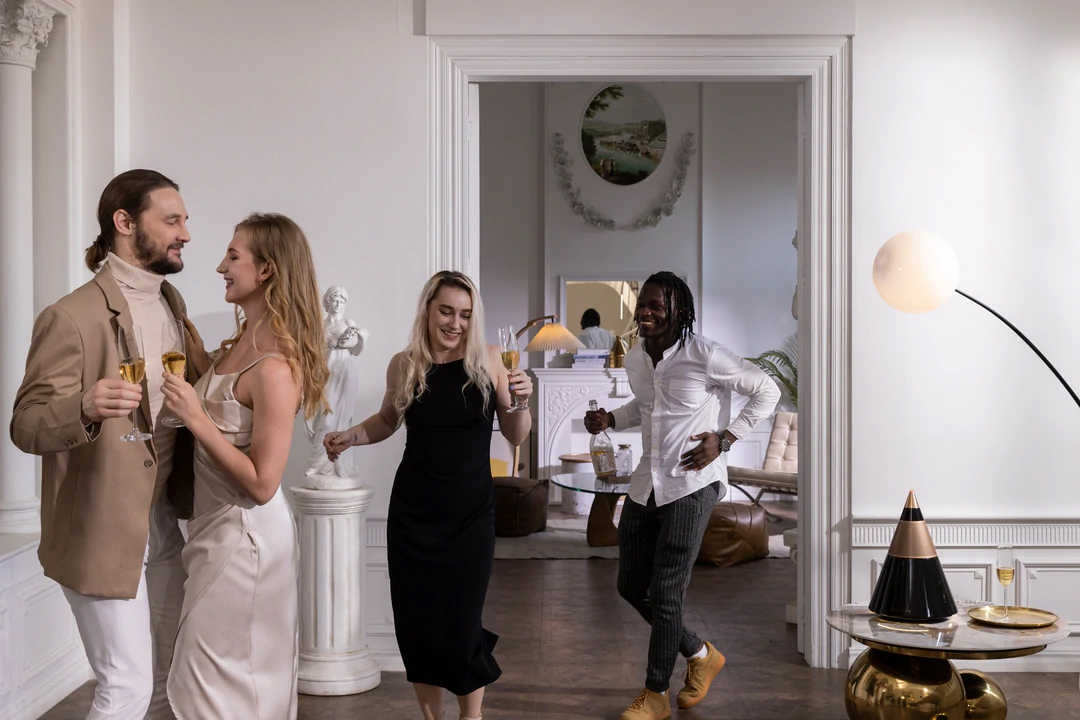 The 5.25" big size of the woofer gives the speaker more power than before. The long-stroke diaphragm coupled with the powerful drive delivers low frequencies at an astonishing 38Hz, which ensures powerful and immediate bass reproduction, immersing you in deep and rich sound.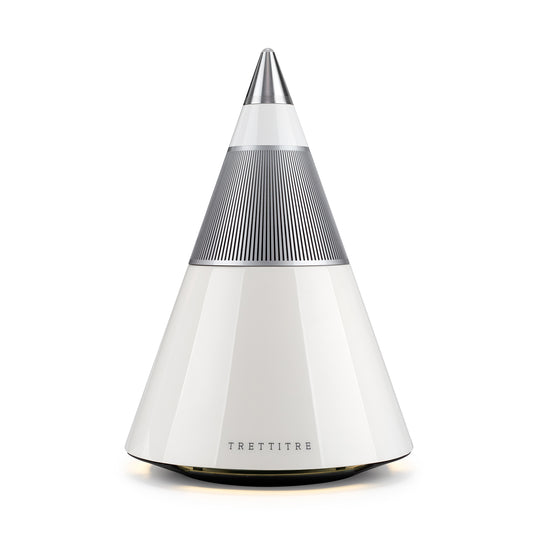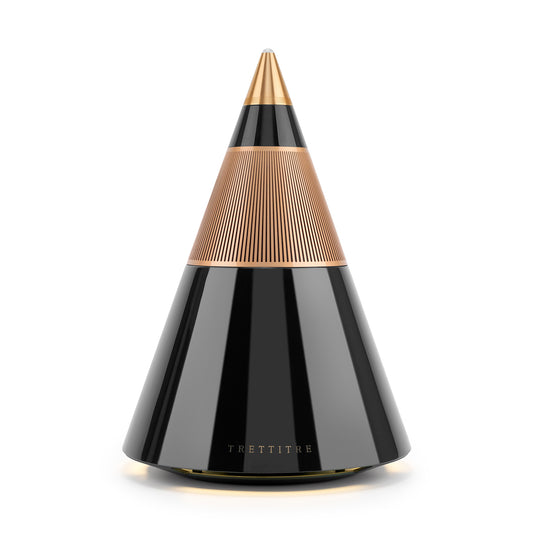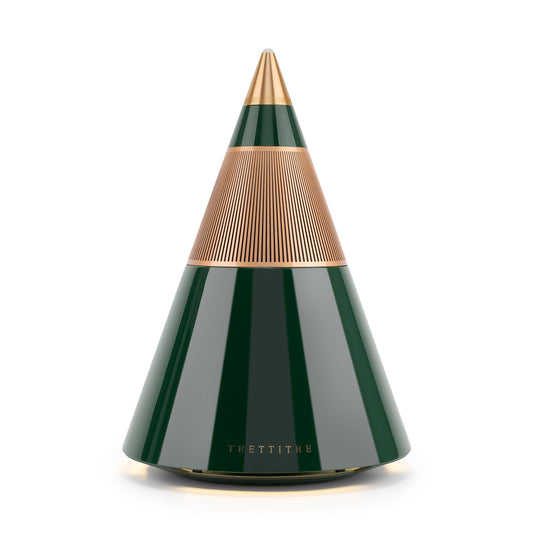 360° surround sound is usually only found in large Hi-Fi speakers, and its importance is actually often overlooked. The four speakers of TreSound1's circular structure are distributed in four different directions, so the sound can be fully covered around itself.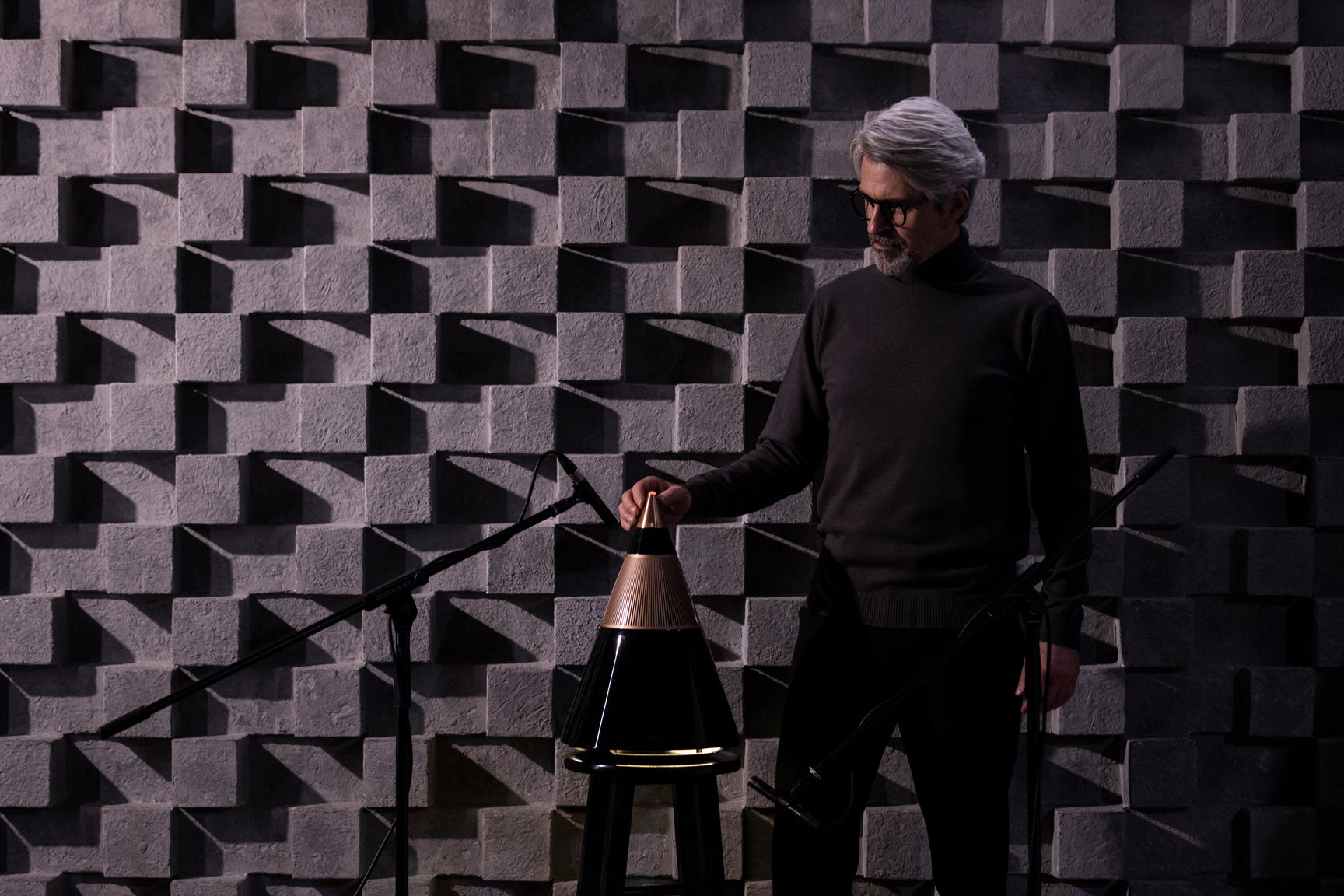 The speaker structure adopts a three-frequency division design. In the box, we isolate the high frequency, mid-frequency, and low frequency into three cavities, and use the inverted design to avoid sound wave attenuation and short circuits, maximize the performance of the speaker, and truly achieve high-fidelity sound quality.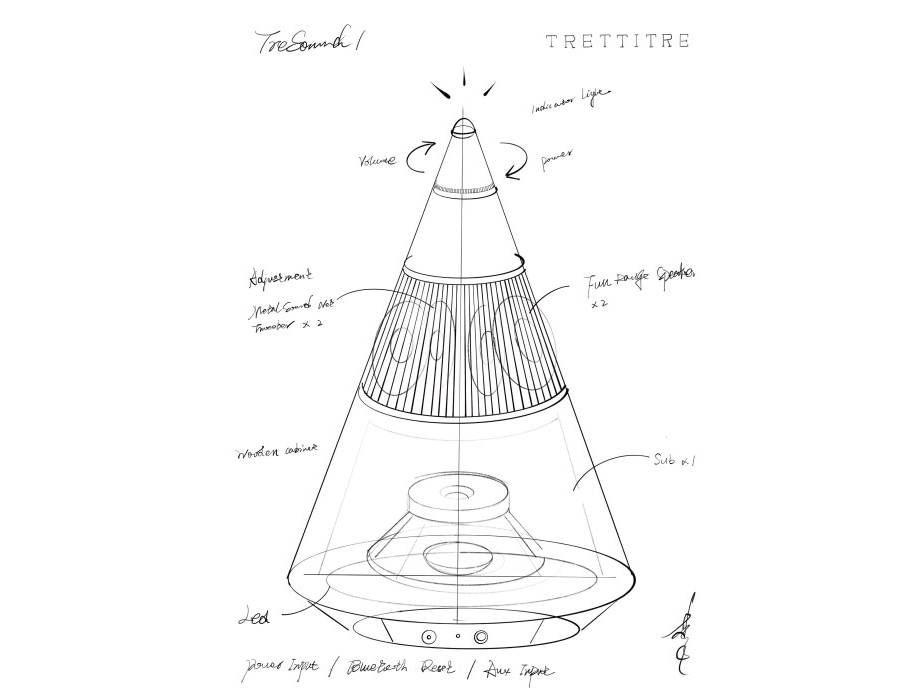 Turn on the speaker simply with the knob switch on the top. When the switch is turned on, that very same knob is your control to adjust the volume.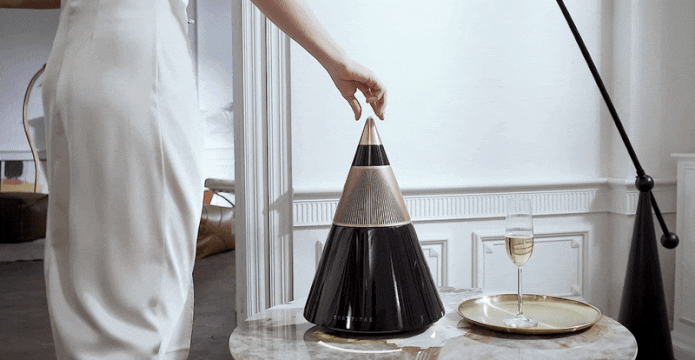 Pick your favorite color for the right corner of your house.