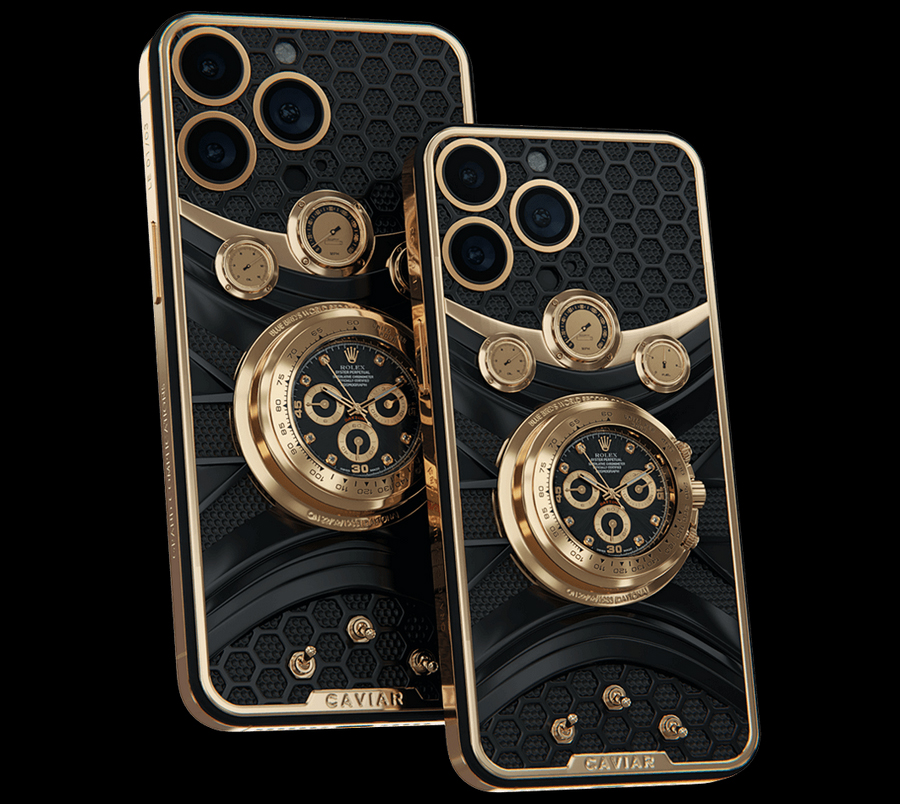 With the recent launch of the iPhone 14 Pro, Caviar – a luxury brand creating the most expensive phones and accesories – has updated its top-line, ultra-luxury case for the new release. The Caviar Daytona combines the analog and digital by adding a Rolex Daytona to the iPhone case – an actual, mechanical chronograph Rolex Daytona. The case draws inspiration – like the Daytona – from racing cars, and features three decorative gauges and three toggle switches in addition to the Rolex. A one-of-one creation, the Daytona includes an iPhone 14 Pro Max.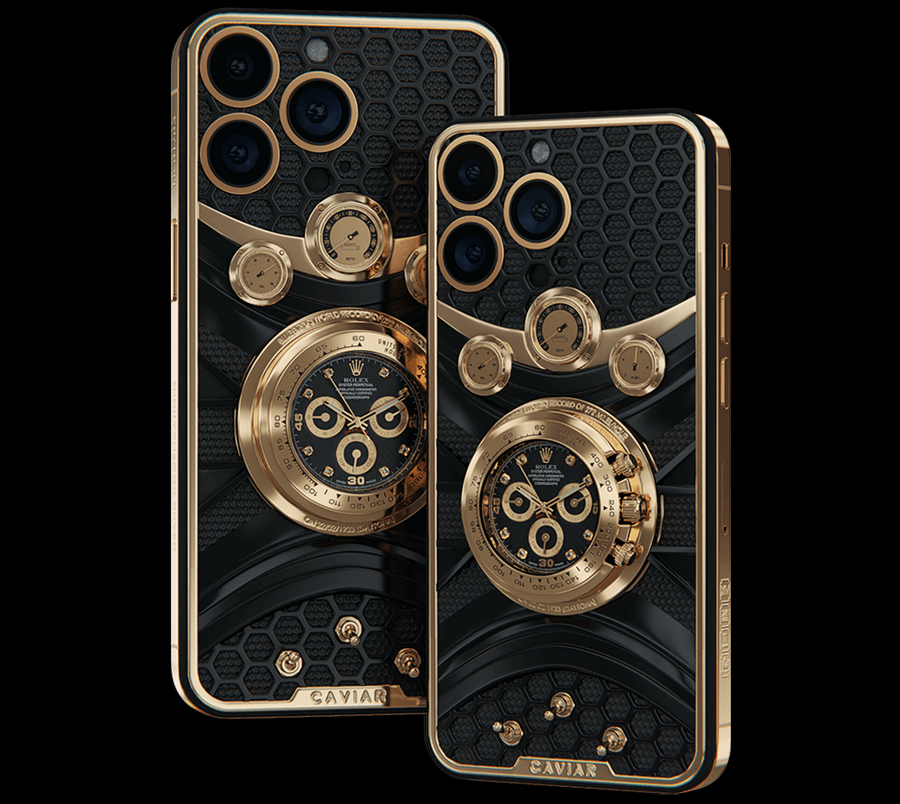 Rolex Cosmograph Daytona with 40 mm face, made of yellow gold, contains 8 diamonds. Perpetual mechanism, mechanical chronograph, automatic winding. Fully functioning. Winding crown. Also don't forget to check our list of 15 most expensive Rolex ever sold.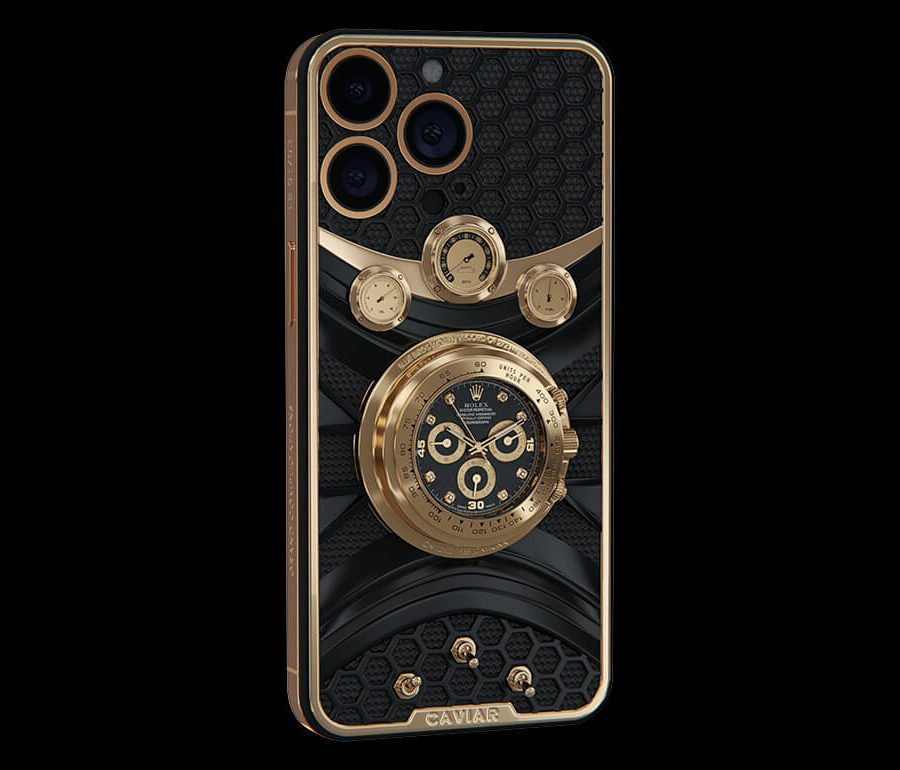 The multi-level body of the case is made of titanium coated with black PVD coating used by Rolex to create black dials, cases, and bracelets.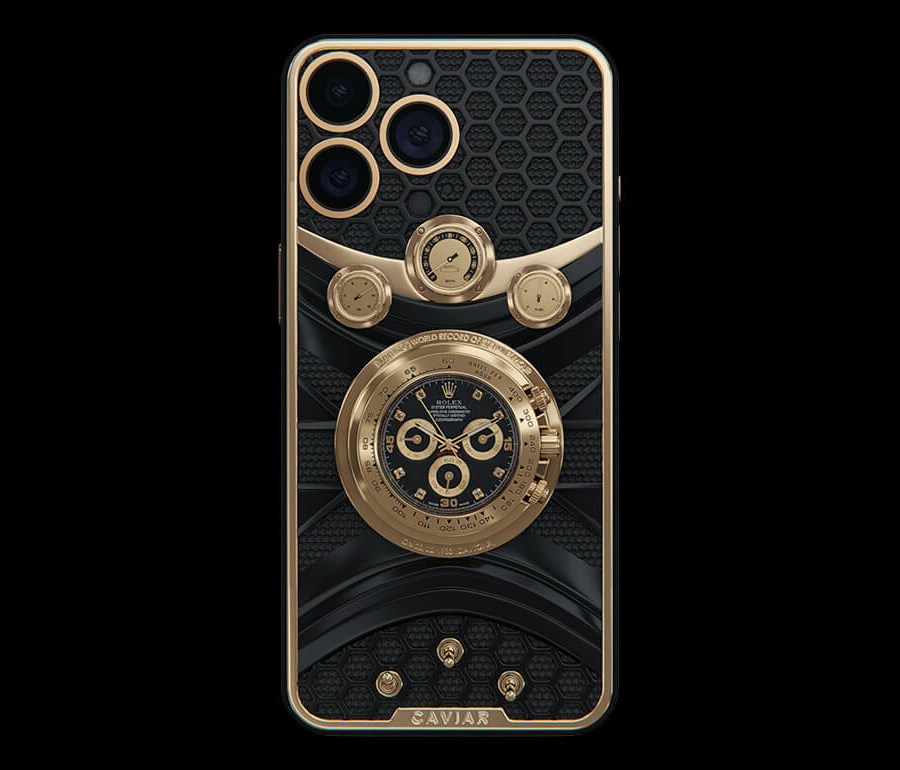 Design was nspired by the Blue Bird supercar of Malcolm Campbell, the man who inspired and helped design the first Rolex Daytona watches.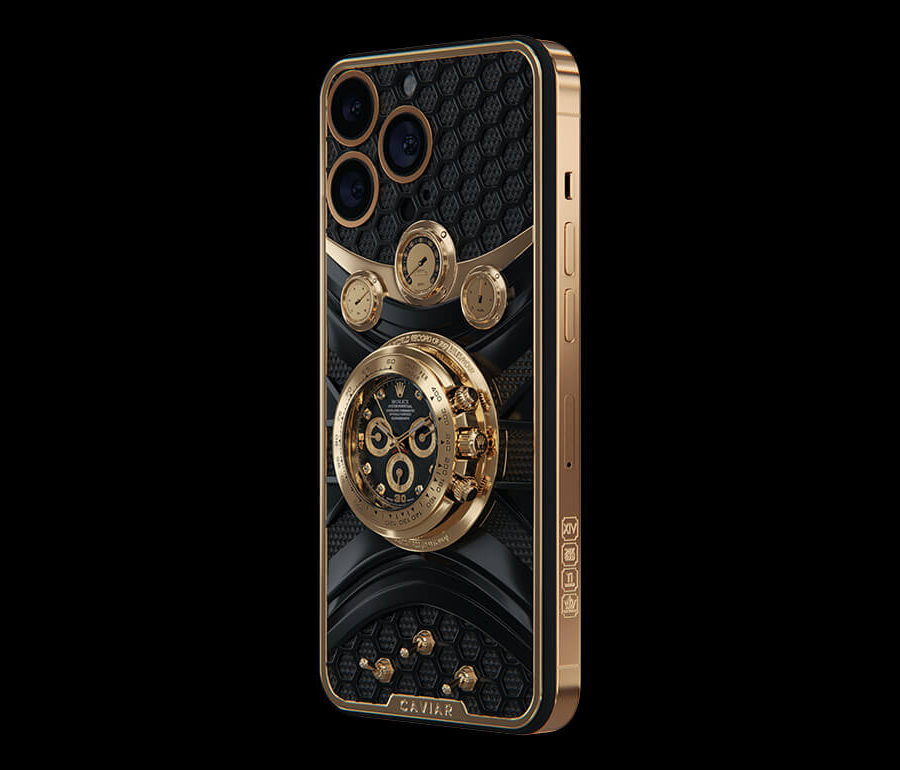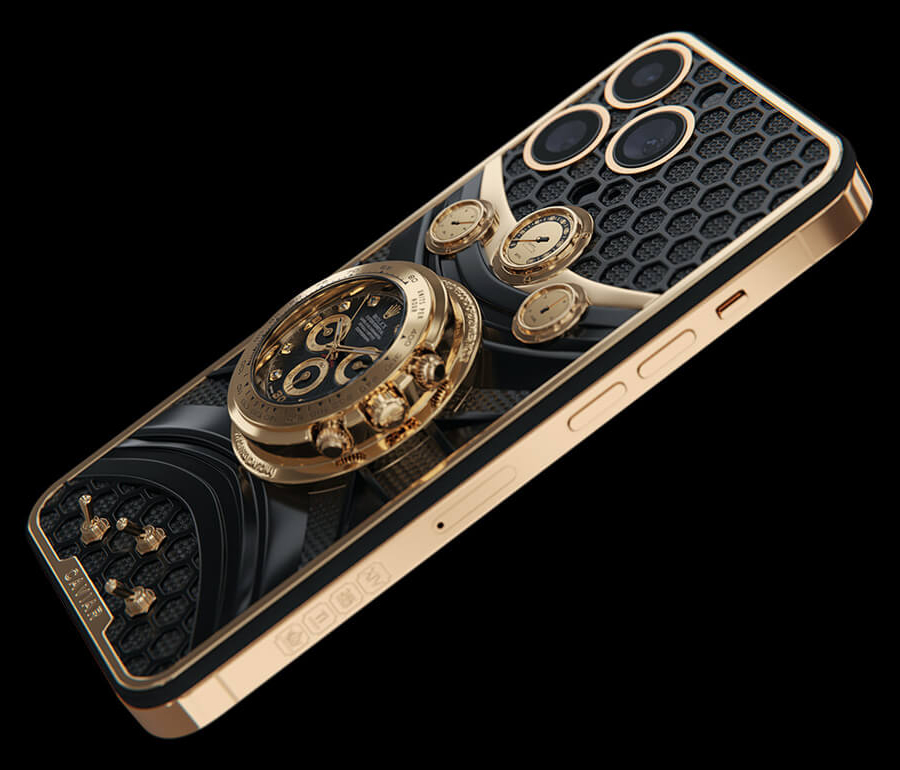 Decorative dials on the instrument panel – speedometer, oil and fuel indicators. Cast in 18K gold, painted with jewelry enamel.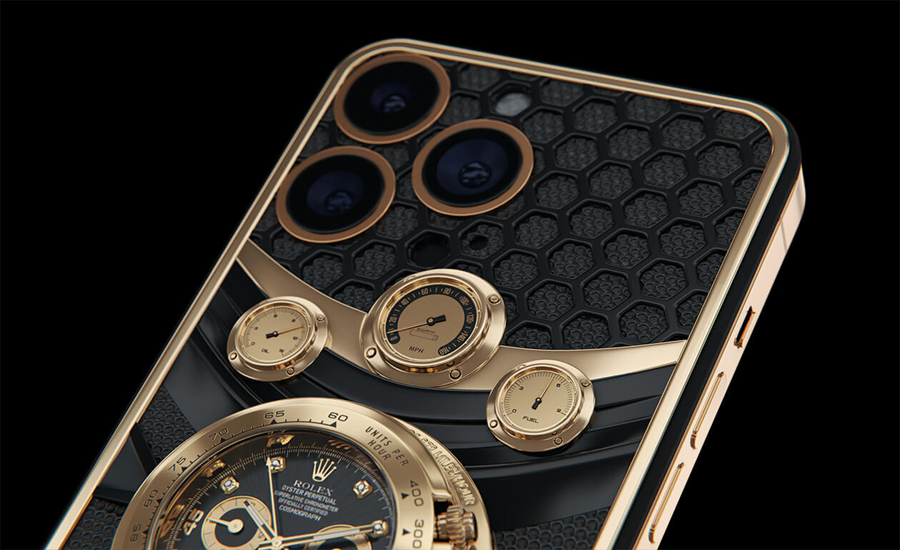 Dashboard switches are made of 18 K gold. The switches are functional, but only for the decorative purposes.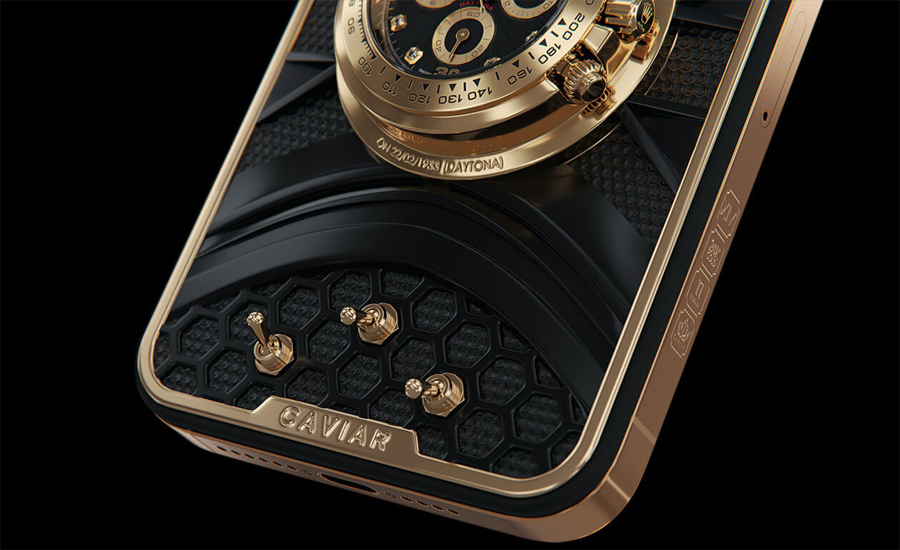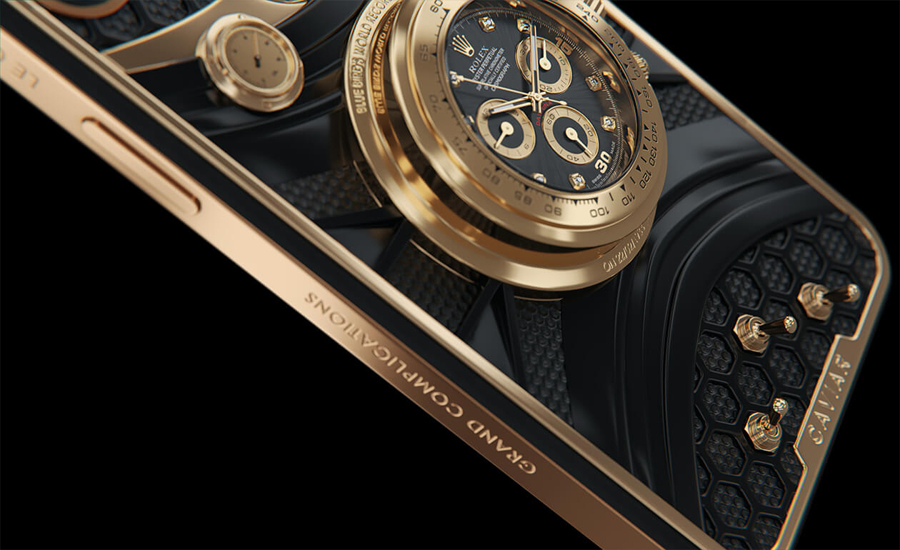 Only 3 phones available with pricing tag starting from $133,670.