Planning to visit Colchuck Lake? Learn about the Colchuck Lake trail, nature, fishing, and hiking opportunities from our article. You'll also get acquainted with 10 Colchuck Lake Hiking Tips that will undoubtedly be useful for you.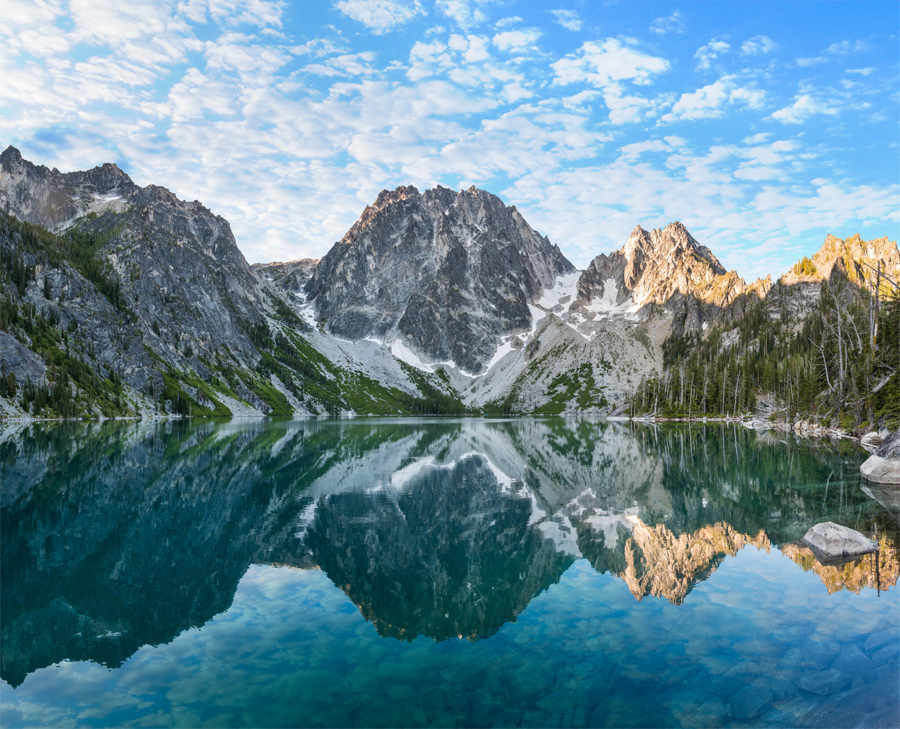 Nestled in the heart of Washington's Cascade Mountains, Colchuck Lake is a stunning alpine gem that draws hikers and nature enthusiasts from all over the Pacific Northwest. With its pristine turquoise waters, majestic mountain backdrops (be sure to check 35 hradest mountains to climb in the world), and thriving flora and fauna, this beautiful destination offers an unforgettable hiking experience. The Colchuck Lake Trail, one of the most popular Leavenworth hikes, provides access to this enchanting destination. This article will guide you through everything you need to know about planning your visit to Colchuck Lake, from the trail information to where to stay and essential hiking tips.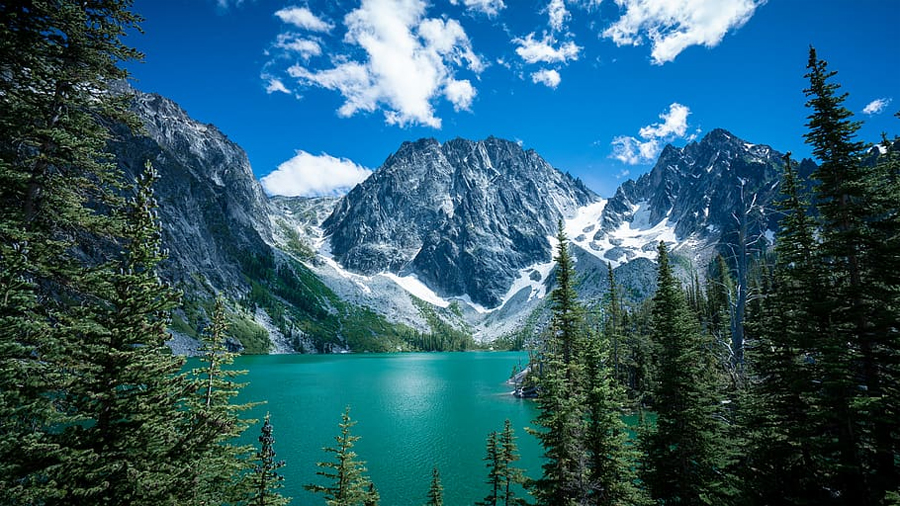 Image source: westcoastwayfarers.com
Colchuck Lake Trail Information
The Colchuck Lake Trail is a moderately challenging hike, stretching approximately 8 miles round trip. With an elevation gain of about 2,200 feet, this trail is best suited for those with some hiking experience. The hike typically takes around 5-7 hours to complete, depending on your fitness level and pace.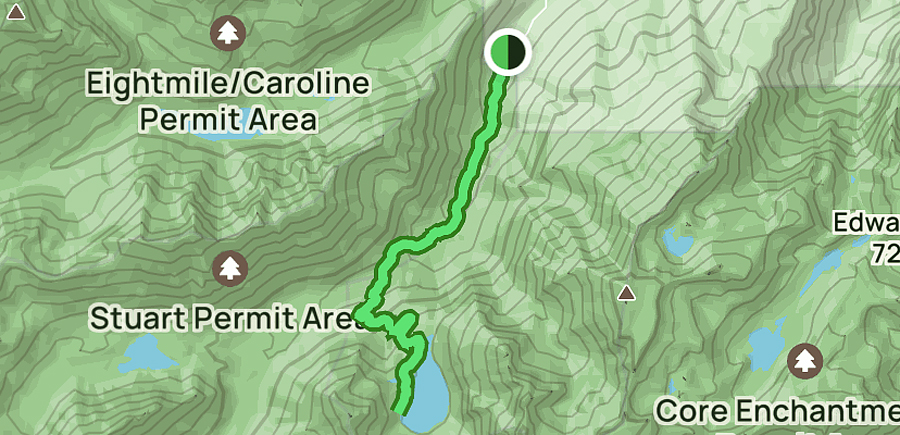 Image source: alltrails.com
Dogs are prohibited on Colchuck Lake trail, Stuart Lake trail and within the Enchantment Permit Area. A day pass or a Northwest Forest Pass is required for parking at the trailhead, and you will need a Wilderness Permit if you plan to camp overnight at Colchuck Lake.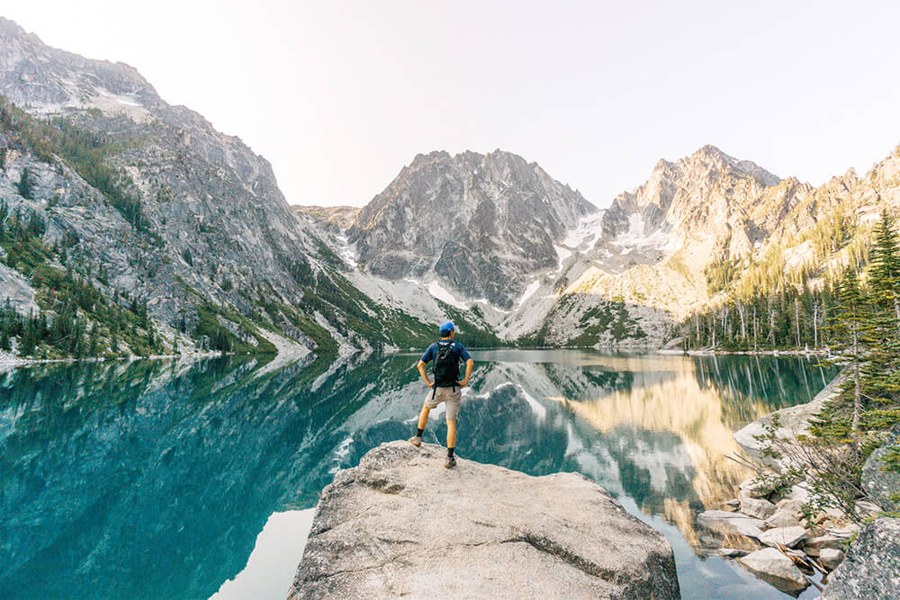 Image source: aspiringwild.com
How to Get to the Colchuck Lake Trail
To access the Colchuck Lake Trail, you'll need to start at the Stuart Lake Trailhead, which is located about 12 miles west of Leavenworth, Washington. The easiest way to reach the trailhead is by car. From Leavenworth, head west on US Highway 2 for roughly 4 miles before turning left onto Icicle Creek Road. Continue on this road for about 8.5 miles, and then turn left onto Forest Service Road 7601. Follow this road for another 3.7 miles until you reach the parking lot at the Stuart Lake Trailhead.
Keep in mind that Forest Service Road 7601 is a gravel road, and conditions can vary. A high-clearance vehicle is recommended, especially during the wetter months when the road can be more difficult to navigate.
When to Hike Colchuck Lake
The best time to hike Colchuck Lake is during the late spring, summer, and early fall months when the weather is warmer, and the trail is mostly snow-free. Typically, the trail is accessible from May through October. However, conditions can vary from year to year, so it's essential to check the trail status and weather forecasts before your visit.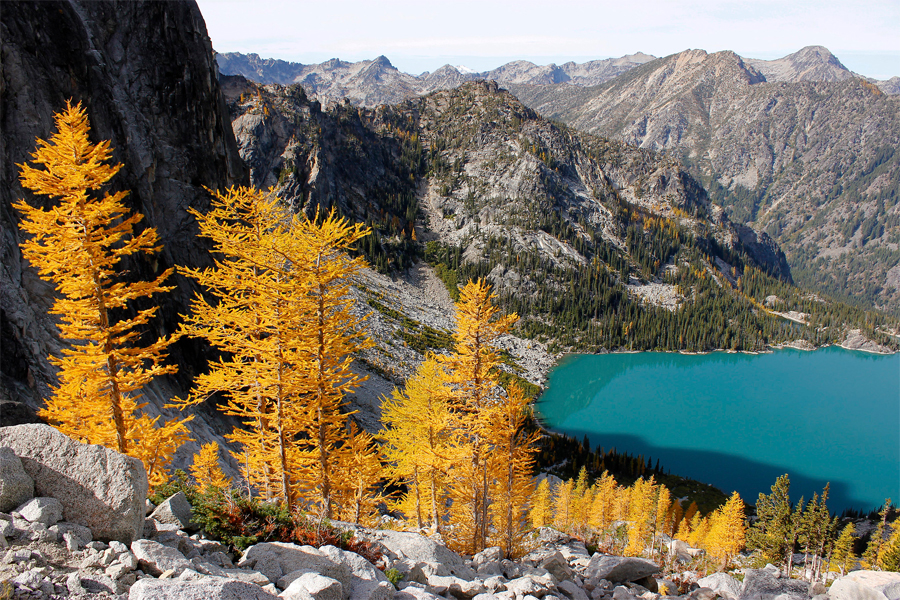 Photo by Matt Tharp
During the spring and early summer, you may encounter snow and ice on the trail, so it's important to be prepared with appropriate gear, such as microspikes and hiking poles. In late summer and early fall, the trail is usually snow-free, but the weather can change rapidly in the Cascade Mountains, so always pack layers and be prepared for sudden changes in temperature and precipitation.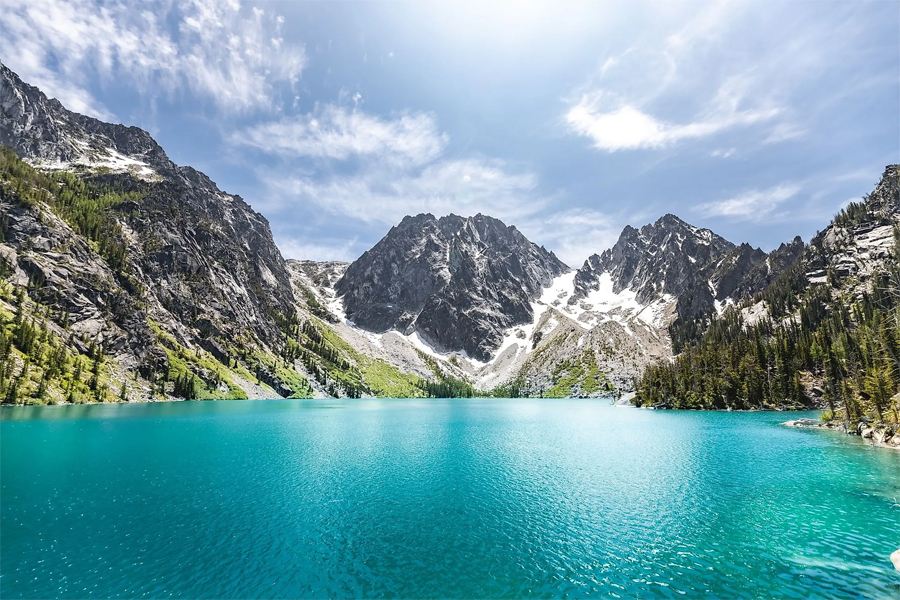 Image source: worldatlas.com
Colchuck Lake Camping and Fishing
Colchuck Lake offers eight designated campsites for those who wish to spend the night in this serene alpine setting. Camping is allowed only in these designated sites, and a Wilderness Permit is required. It's important to reserve your permit in advance, as the demand for these limited sites can be high during peak season. Keep in mind that campfires are not allowed at Colchuck Lake, so be sure to pack a camp stove for cooking.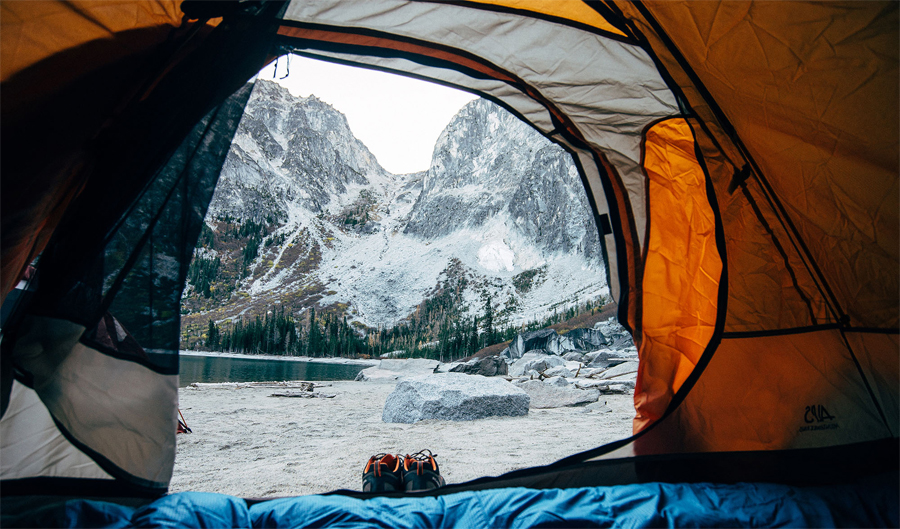 Image source: newtravelist.com
Fishing is allowed at Colchuck Lake, and anglers can enjoy casting their lines for various trout species. A Washington State fishing license is required, and you should adhere to all state fishing regulations.
Where to Stay Near Colchuck Lake
If you prefer not to camp at Colchuck Lake, there are several highly-rated hotels and accommodations nearby in Leavenworth. Here are a few options to consider:
Sleeping Lady Mountain Resort This eco-friendly resort offers cozy cabins and rooms nestled among picturesque gardens and pine forests. Guests can enjoy on-site amenities like a spa, outdoor pool, and a variety of dining options.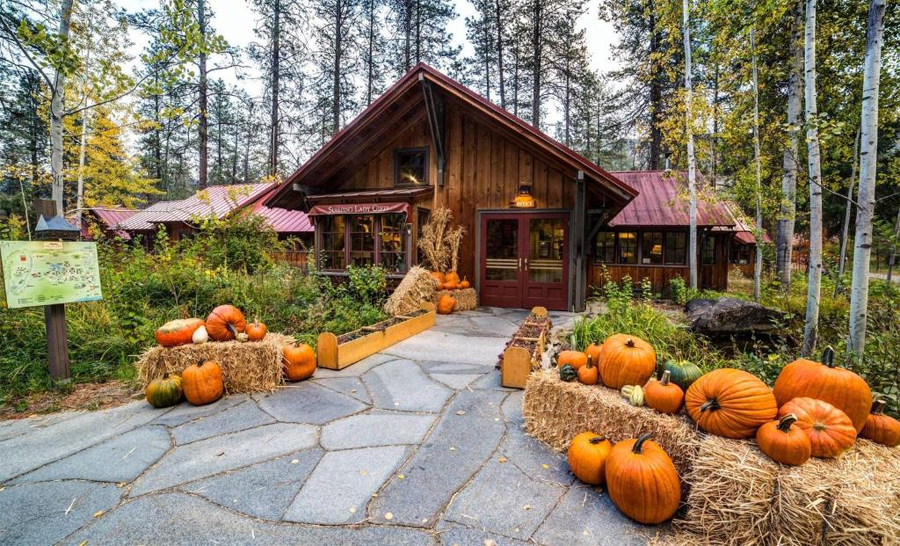 Icicle Village Resort This family-friendly resort offers spacious rooms and suites, as well as vacation rental homes. On-site amenities include a mini-golf course, swimming pool, hot tub, and a fitness center. The resort is also located close to downtown Leavenworth, making it convenient for exploring the charming Bavarian-themed town.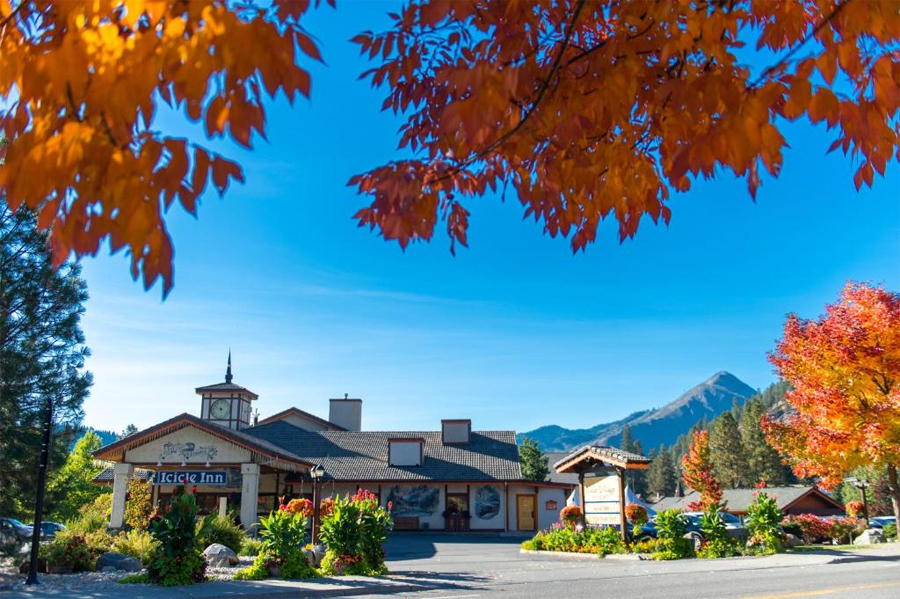 Posthotel Leavenworth This adults-only luxury hotel offers a peaceful retreat in the heart of Leavenworth. With a focus on wellness, the hotel features an extensive spa, saltwater pool, and a variety of relaxation areas. The elegant rooms boast stunning mountain views, making it an ideal romantic getaway.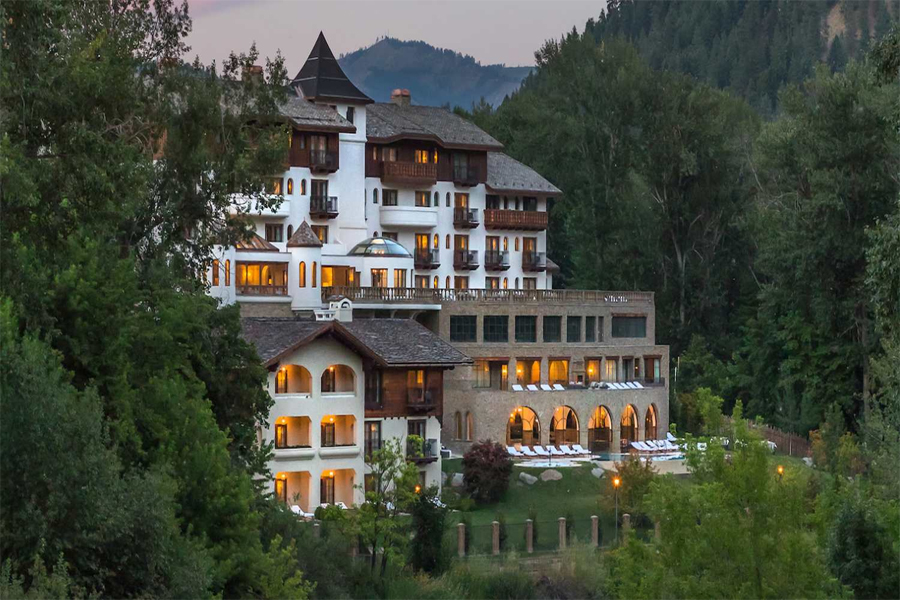 Colchuck Lake Hiking Tips
Start early: The Colchuck Lake Trail can get crowded during peak season, so plan to arrive at the trailhead early in the morning to secure a parking spot and enjoy a quieter hike.
Wear appropriate footwear: The trail can be rocky and uneven, so be sure to wear sturdy, comfortable hiking boots with good ankle support and traction.
Stay on the trail: To minimize your impact on the environment and preserve the natural beauty of the area, always stay on the designated trail and avoid cutting switchbacks.
Pack out what you pack in: Practice Leave No Trace principles by packing out all your trash and belongings, and dispose of waste properly.
Be prepared for weather changes: The weather in the Cascade Mountains can change rapidly, so bring layers and be prepared for a variety of conditions, including rain and snow.
Carry a map and compass: Although the trail is well-marked, it's always a good idea to have a map and compass on hand in case you need to navigate in poor visibility or if you accidentally veer off course.
Bring plenty of water and snacks: The hike to Colchuck Lake can be strenuous, so stay hydrated and energized by packing enough water and snacks for the duration of your hike.
Observe wildlife from a distance: You may encounter mountain goats and other wildlife along the trail. Always observe from a safe distance and avoid feeding or approaching the animals.
Check trail conditions and closures: Before setting out on your hike, check the current trail conditions and any closures with the Okanogan-Wenatchee National Forest or local ranger stations.
Share your itinerary: Let someone know your planned route and expected return time before embarking on your hike. In case of an emergency, this information could be vital for search and rescue efforts.
By following these tips and planning accordingly, you can enjoy a memorable and safe adventure exploring the enchanting Colchuck Lake in Washington's stunning Cascade Mountains.
More To Explore Near Colchuck Lake
If you've enjoyed learning about Colchuck Lake and are looking for more outdoor adventures in the Pacific Northwest, consider exploring some of these nearby destinations:
Enchantments
The Enchantments is a breathtaking area located within the Alpine Lakes Wilderness. It features a series of stunning alpine lakes, granite peaks, and magical larch forests. The Enchantments can be accessed via a challenging, multi-day backpacking trip that requires a highly sought-after permit, or through day hikes to specific areas like Colchuck Lake or Snow Lakes.
Image source: wikipedia.org
Stuart Lake
Accessible from the same Stuart Lake Trailhead as the Colchuck Lake Trail, the Stuart Lake Trail is a relatively easier, 9-mile round-trip hike that leads to the serene Stuart Lake, surrounded by towering peaks.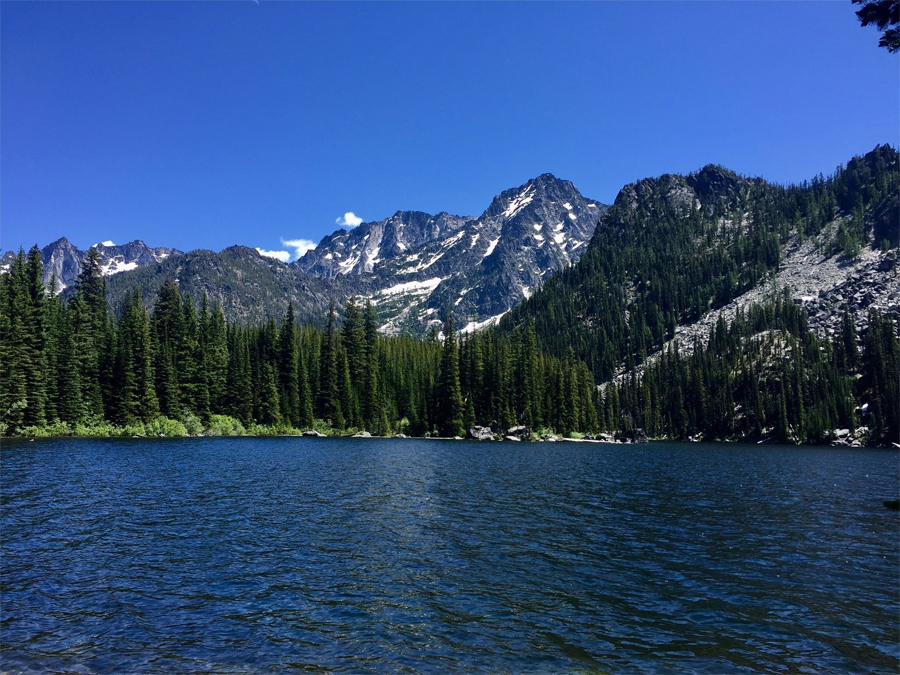 Image source: hikingproject.com
Lake Wenatchee State Park
Located about 20 miles from Leavenworth, Lake Wenatchee State Park offers a range of outdoor activities, including hiking, swimming, fishing, and camping. The park features several miles of hiking trails suitable for all skill levels, making it an excellent destination for families.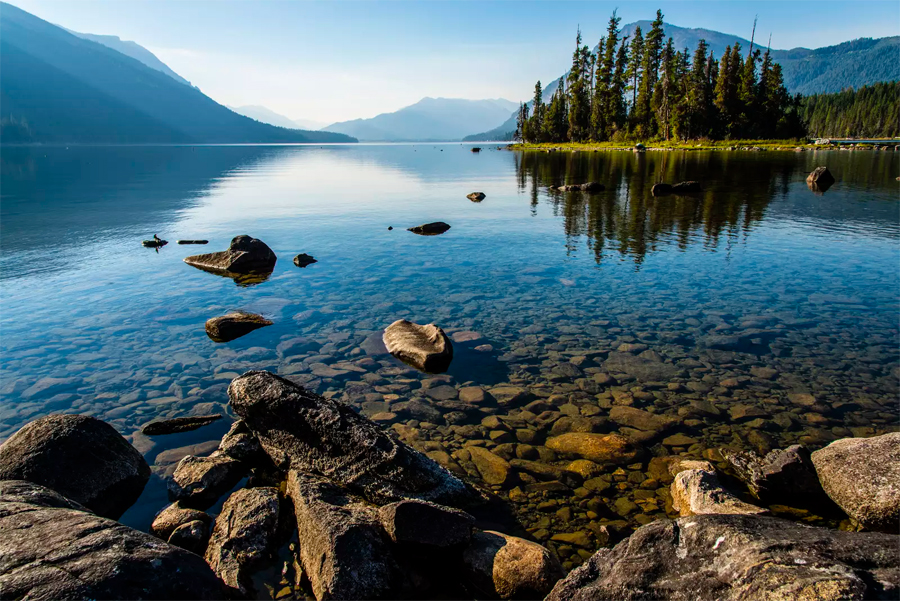 Image source: hikingproject.com
Icicle Gorge Trail
This 4.2-mile loop trail is located along Icicle Creek, offering hikers the chance to explore the beautiful Icicle Gorge. The trail is relatively flat and suitable for all ages, making it a perfect choice for a leisurely hike or trail run.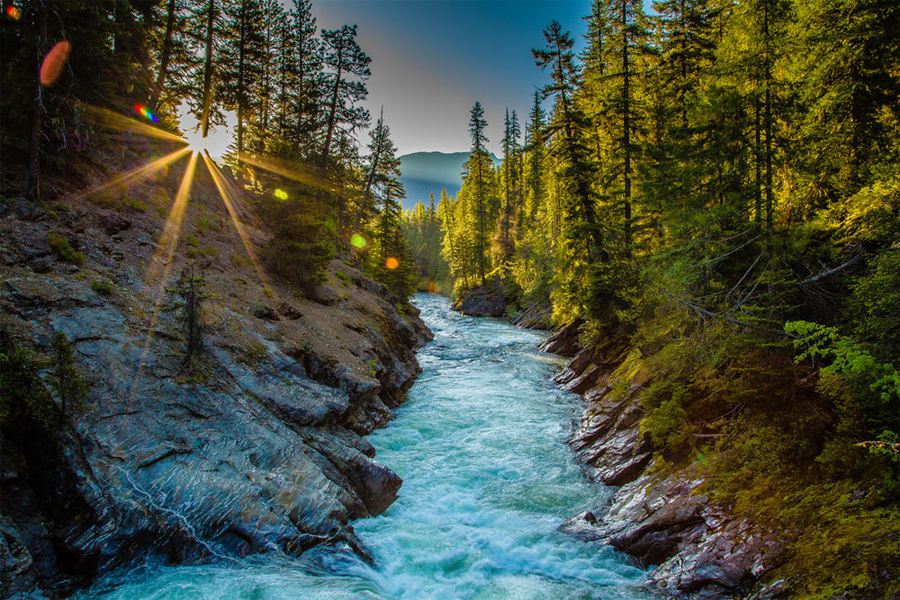 Image source: dersportsmann.com
Tumwater Mountain
For those seeking a more challenging hike, the Tumwater Mountain Trail offers a strenuous 10-mile round-trip hike with an elevation gain of 4,100 feet. The trail rewards hikers with sweeping views of Leavenworth, the Wenatchee River Valley, and the surrounding Cascade Mountains.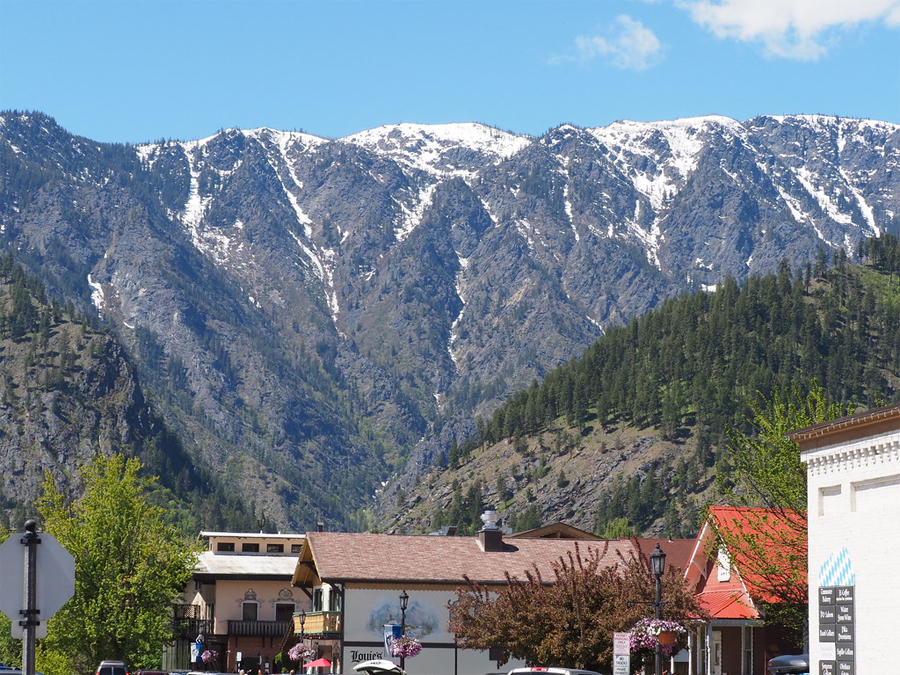 Photo by Neil Hodges
Ingalls Lake
This moderately difficult, 9-mile round-trip hike leads to the stunning, turquoise Ingalls Lake, with the imposing Mount Stuart as its backdrop. Along the way, you'll enjoy wildflower meadows, alpine scenery, and, during the fall, vibrant larches.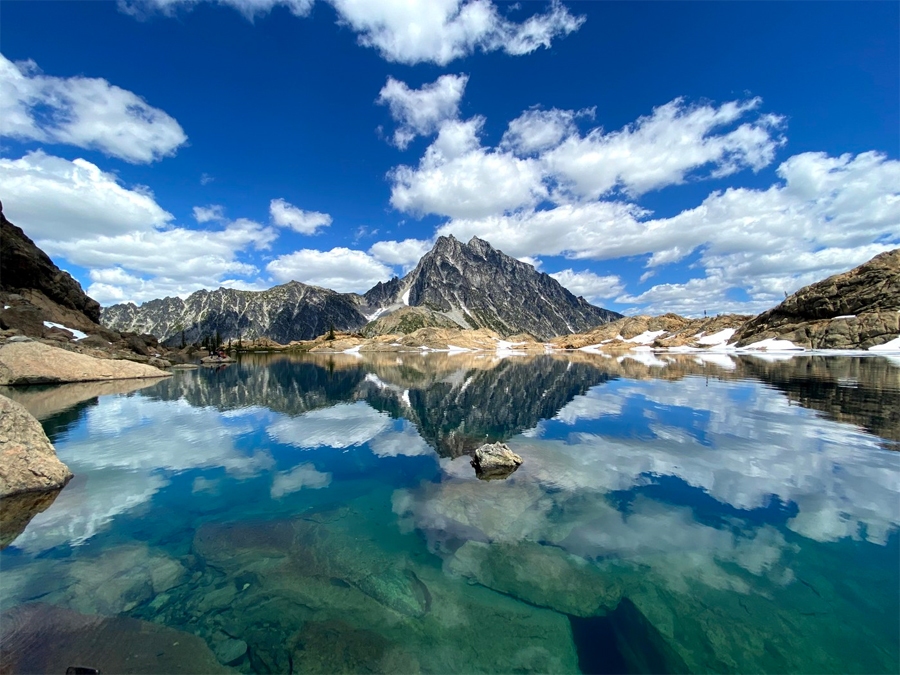 Image source: wta.org
Explore these diverse destinations in the Pacific Northwest and you can further immerse yourself in the region's abundant natural beauty and experience some of the best hiking trails Washington has to offer. And don't forget to check the most beautiful place all over the world.