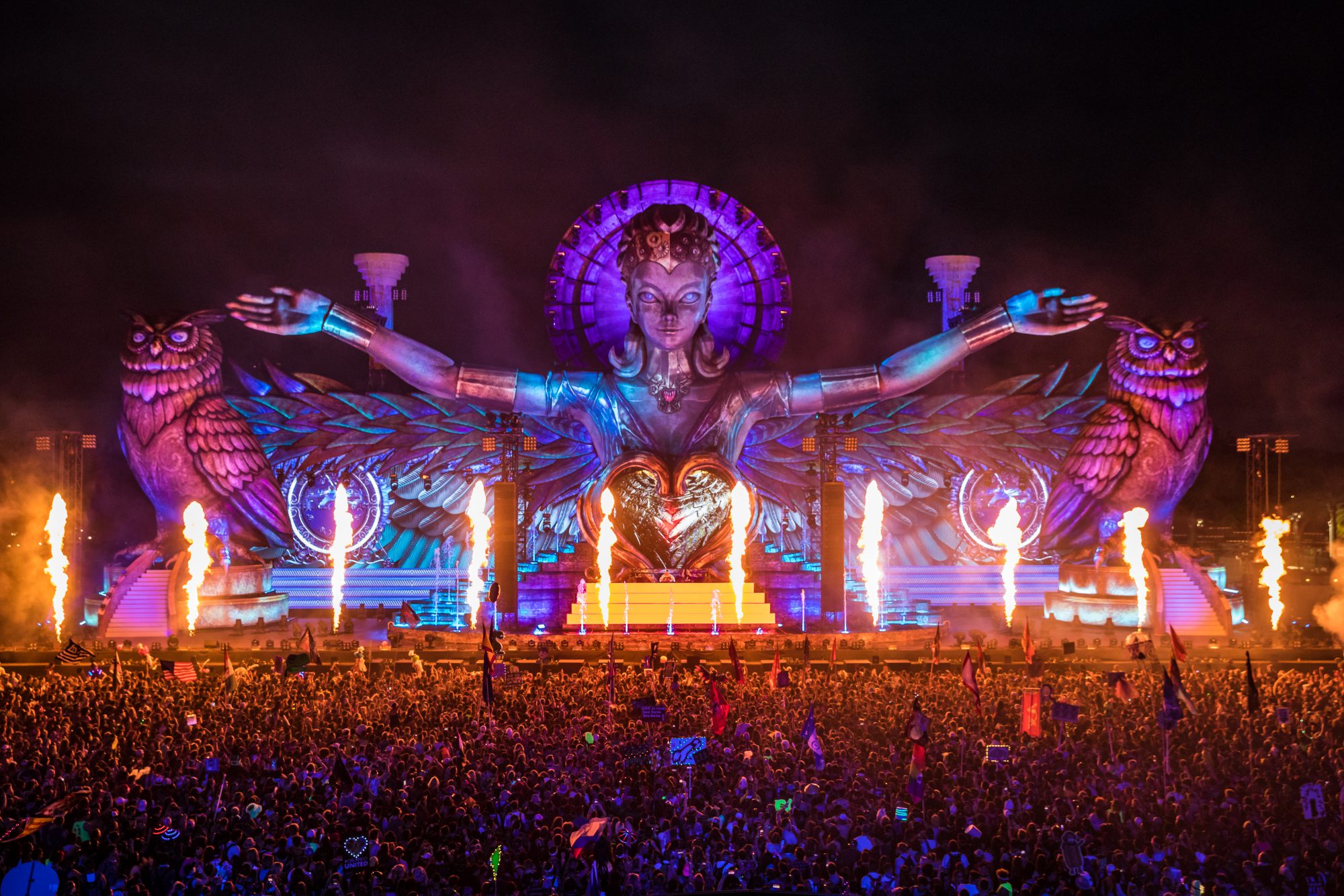 Mankind has made music the symbol of celebration, of the joy of love and why not also of sadness, as it has expressed itself musically. Throughout history, many festivals have been organised to worship the celebration with music as a motivator.
This type of spectacle endures to this day, there are many festivals that have been carried out bringing together in the same space various exponents of this art to show off their musical expressions to the crowds. We'll revisit the grandeur of the festivals we explored in Paris earlier, and now expand our horizons to encompass other iconic festivals worldwide.
Donauinselfest
Donauinselfest (Danube Island Festival) is Europe's largest free open-air music festival. It takes place annually on Donauinsel (Danube Island) in Vienna, Austria. Spanning over three days, the festival attracts millions of visitors and features numerous stages with a wide variety of musical acts, ranging from local bands to international stars. In addition to music, the festival also offers a plethora of other activities and stalls, making it a popular event for both locals and tourists.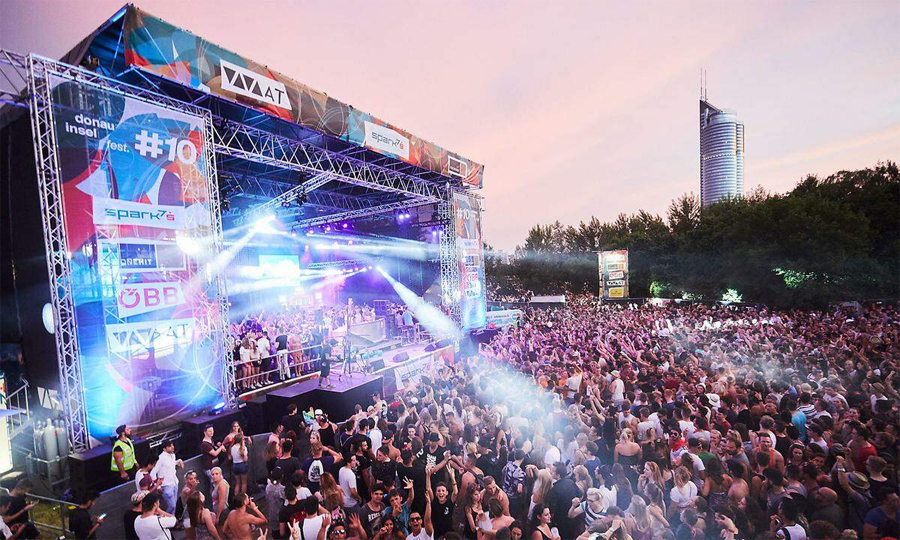 Photo source: pinterest.com
Originating in 1983 as a festival organised to celebrate the completion of the construction of Danube Island, it was expected to seat only 15,000 people but, surprisingly, 160,000 attended. From then on it became an annual celebration that has grown in audience year on year; it is an event that usually lasts a week and achieved the Guinness World Record for 'largest free outdoor festival' in 2013 with an estimated attendance of 3.3 million people.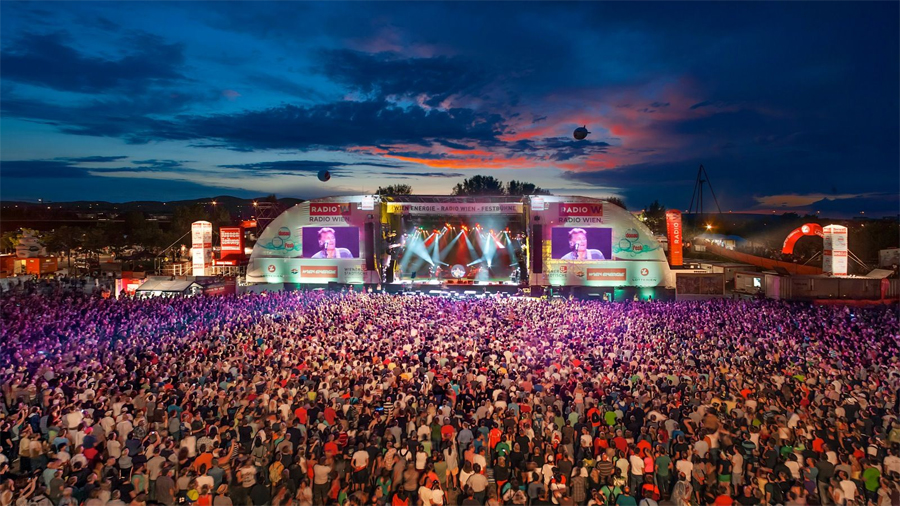 Photo source: diepresse.com
Glastonbury
Glastonbury is considered one of the most important events in British culture, so much so that the cost of tickets has been taken as a sign of inflation in England; this festival is not only focused on music, but also on the performing arts and dance.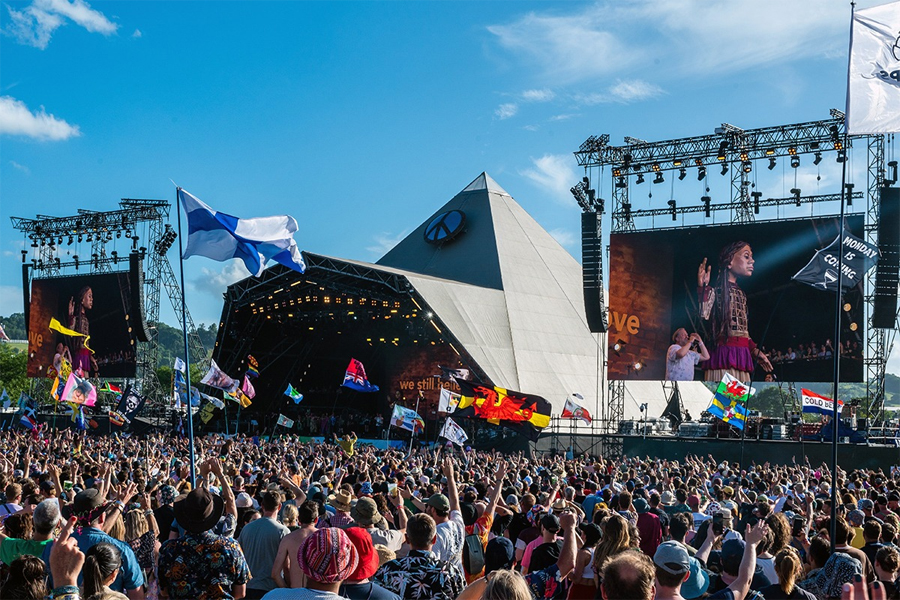 Photo source: tpimagazine.com
It was first held in 1970 at Michael Eavis' farm in Pilton, Somerset, England, two days after Jimi Hendrix's death, and cost one pound sterling to enter, including free milk from the farm.
It takes place in the last days of June and lasts for a week, bringing together great music stars of all genres and many bands and singers have performed on the Piramid Stage, which is the stage reserved for the main shows.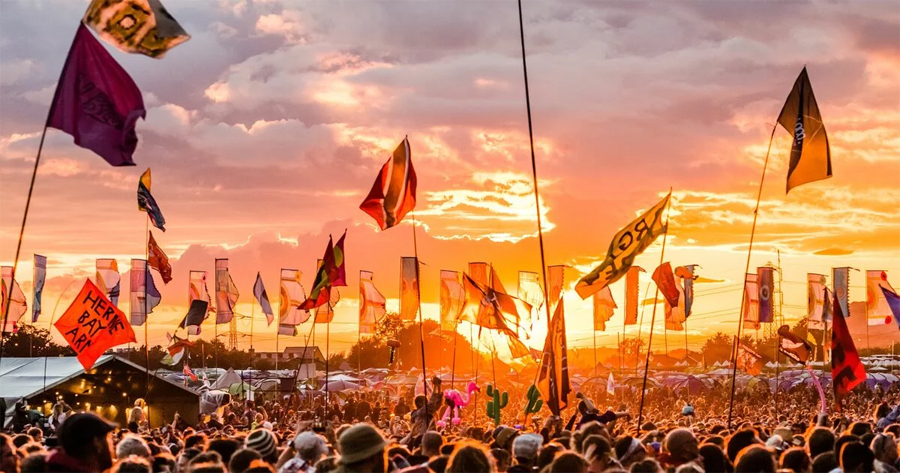 Photo source: artscouncil.org.uk
Coachella
Coachella Valley Music and Arts Festival, commonly known as Coachella, is an annual music and arts event held during the second and third weekends of April at the Empire Polo Club in the Coachella Valley, situated in the Colorado desert of California. Since its inception in October 1999, the festival has evolved significantly, presenting a mix of world-renowned bands, artists, and emerging talents from various musical genres, including alternative rock, indie rock, pop, hip-hop, electronic, and K-pop.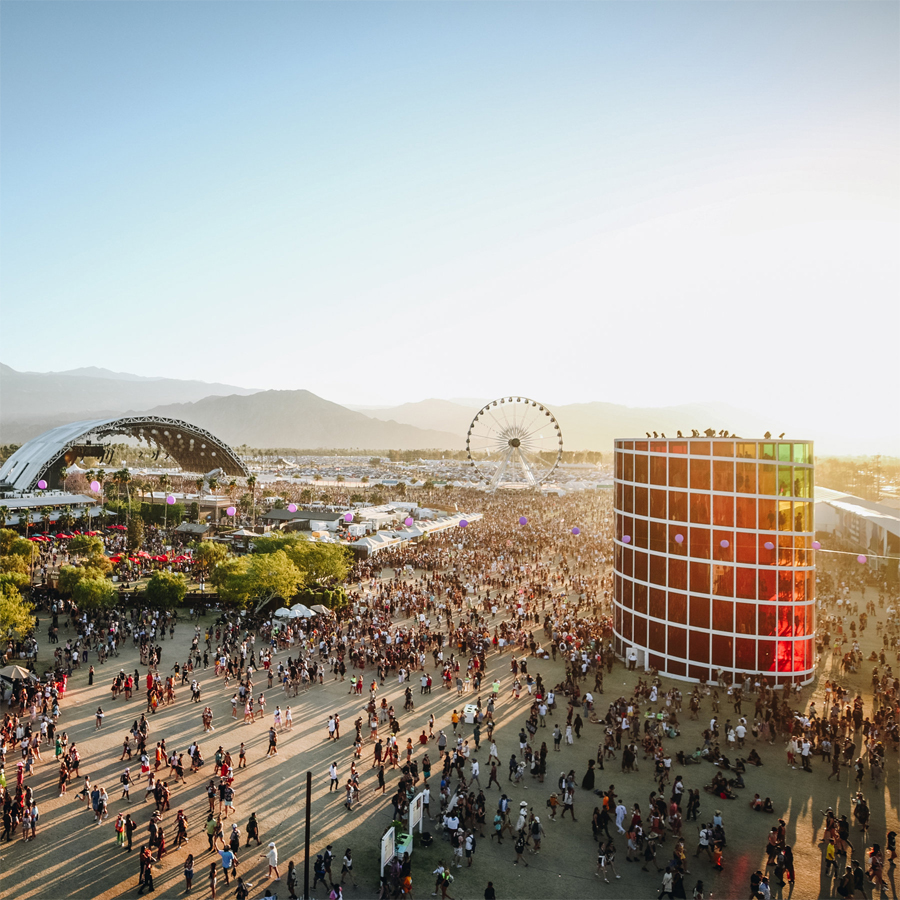 Photo source: nytimes.com
Beyond the music, Coachella is also celebrated for its art installations, sculptures, and its cultural influence, attracting a diverse audience with many showcasing bohemian and trendy fashion styles. The festival, spanning two consecutive weekends, has become not just a major musical event, but a cultural phenomenon in its own right.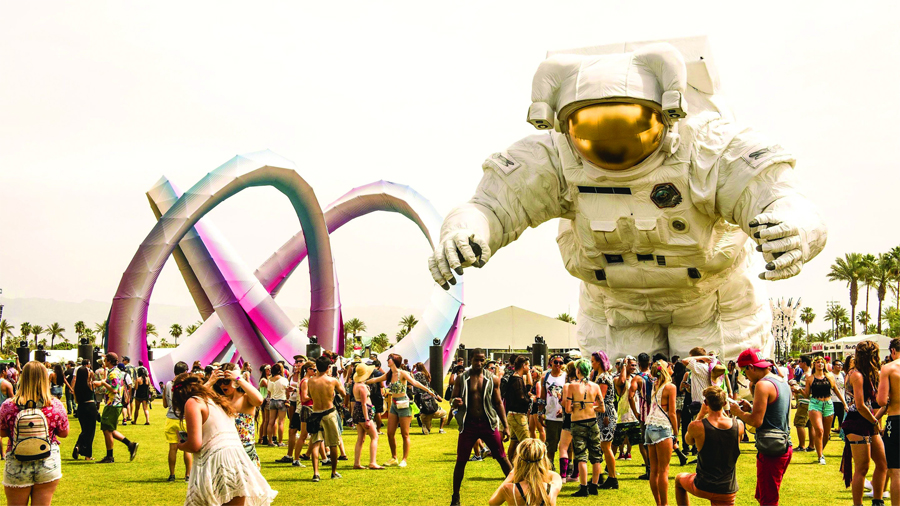 Photo source: lagunabeachmagazine.com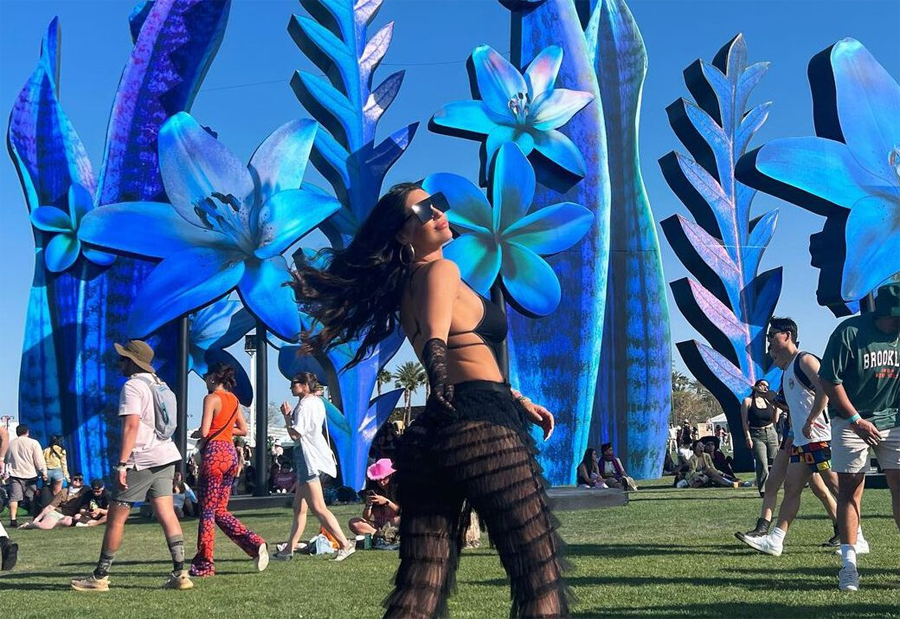 Photo source: beautify.nl
Summerfest
Summerfest is devised by Milwaukee Mayor Henry W. Maier to rival the German Oktoberfest, this festival had its first edition in 1968 and was held in 35 different venues throughout the city until 1970 when it was assigned a definitive location on the shores of Lake Michigan where it is still held today. Summerfest, which lasts a week and a half, usually begins in late June and runs through July and is one of the most prominent in the USA.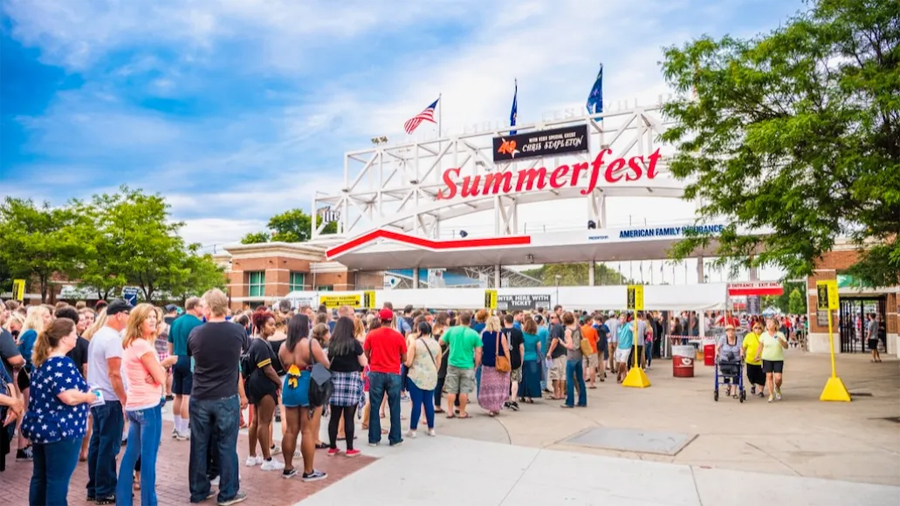 Photo source: consequence.net
It features eleven platforms including Summerfest Rock, Cascio Interstate, U.S. Cellular Connection, Potowatomi/Johnson Controls, Tiki Hut, Miller Lite Oasis, Refugee, Marcus Amphitheater, Harley-Davidson, Briggs & Stratton Big Backyard, and BMO Harris Pavilion. Summerfest's featured forums include some of the best-known musicians and artists of the past five decades as The Rolling Stones, Paul McCartney, Johnny Cash, Bob Dylan, Whitney Houston, Prince and Bon Jovi are among those who have headlined the festival.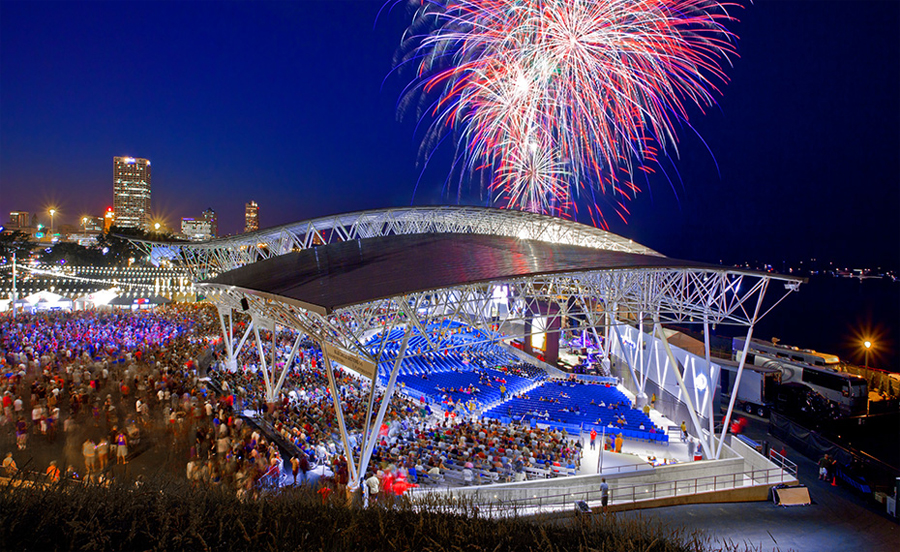 Photo source: eua.com
Lollapalooza
Lollapalooza is conceived as a touring festival in 1991 by Perry Farrell, lead singer of Jane's Addiction, it toured the United States and Canada from mid-July to the end of August 1991. It has been promoted at an international level with versions in countries such as Chile, Brazil, Argentina, Germany, Israel and others. In Chicago it has been celebrated since 2005 as a festival with a wide variety of participants, 70 acts on five different stages.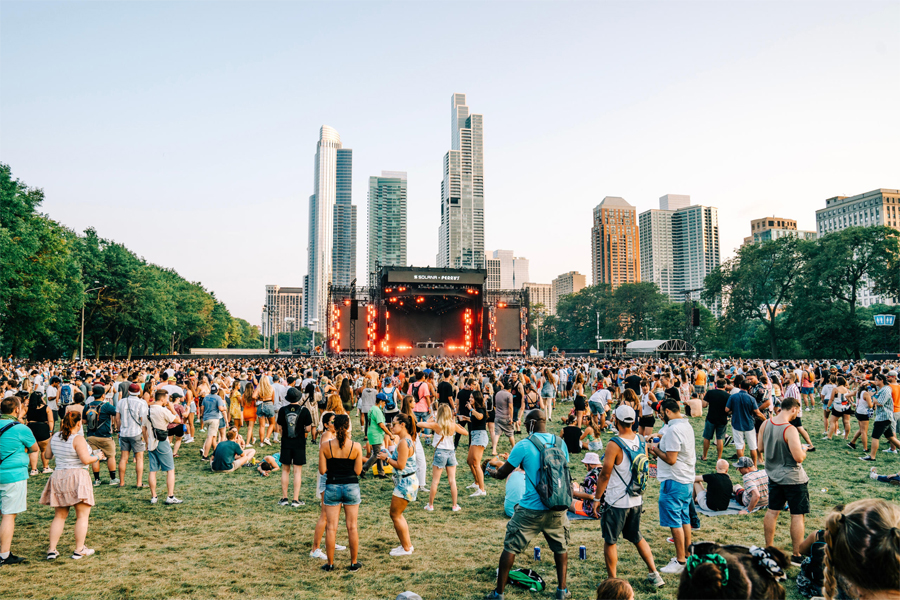 Photo source: choosechicago.com
Scheduled to take place between 3 and 6 August 2023, it offers 9 stages and more than 170 bands and singers from all over the world that will thrill the audience, including Kendrik Lamar, Odeza, Red Hot Chili Peppers, Karol G, among others.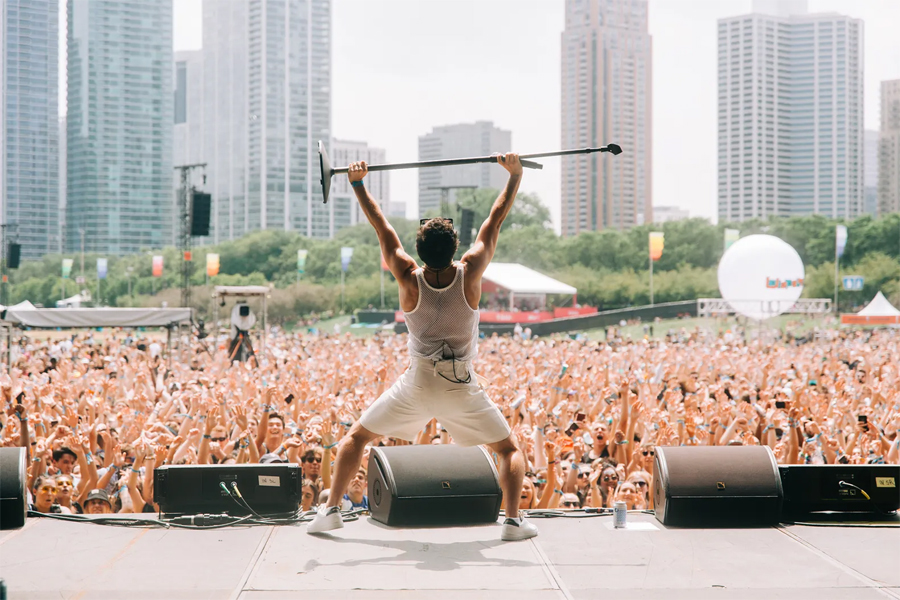 Photo source: rollingstone.com
Ultra Music Festival
Ultra Music Festival, often simply referred to as Ultra, is a renowned annual electronic dance music (EDM) festival held in Miami, Florida. Typically taking place in March, it's one of the premier events in the global dance music calendar and serves as the unofficial kick-off to the international festival season. Founded in 1999, Ultra has grown exponentially in size and influence, drawing top-tier DJs, producers, and electronic music acts from around the world. Set against the vibrant backdrop of downtown Miami, the festival boasts state-of-the-art light shows, pyrotechnics, and visual effects, creating an immersive experience for festival-goers.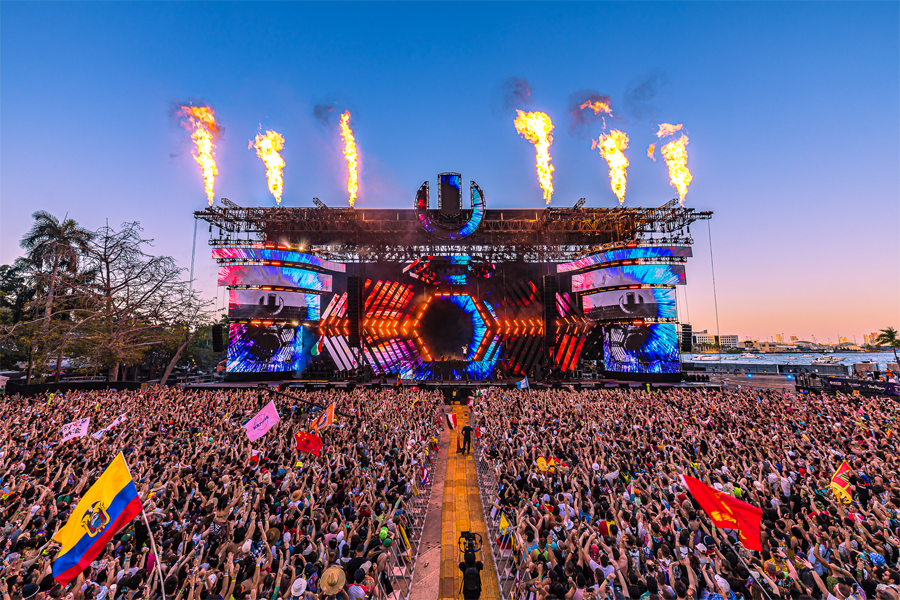 Photo source: uproxx.com
Apart from the main Miami event, Ultra's brand has expanded globally, with festivals and events hosted in numerous countries worldwide. Ultra also holds its festivals in Santiago de Chile, South Africa, Seoul, Singapore, Split, Shanghai, Bali, Lima, Tokyo, Asuncion, Buenos Aires, Rio de Janeiro, Mexico City and Spain. However, the Miami edition remains the flagship event, attracting a diverse audience of electronic music enthusiasts from all over the globe.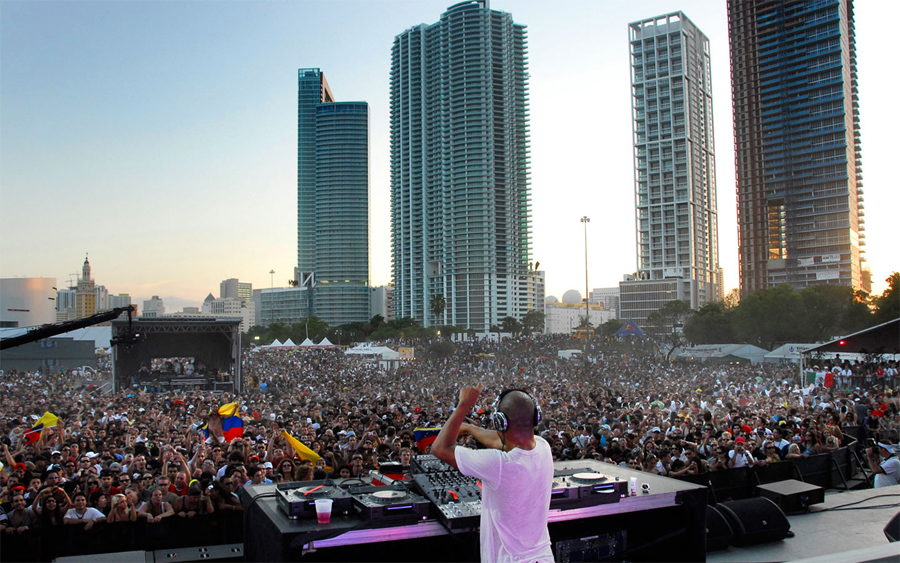 Photo source: simpleviewinc.com
Tomorrowland
Tomorrowland is one of the world's largest and most notable electronic dance music (EDM) festivals. Held annually in Boom, Belgium, the festival has attracted attendees from nearly every corner of the globe. Originating in 2005, Tomorrowland quickly rose to prominence in the EDM community, becoming a mecca for electronic music enthusiasts.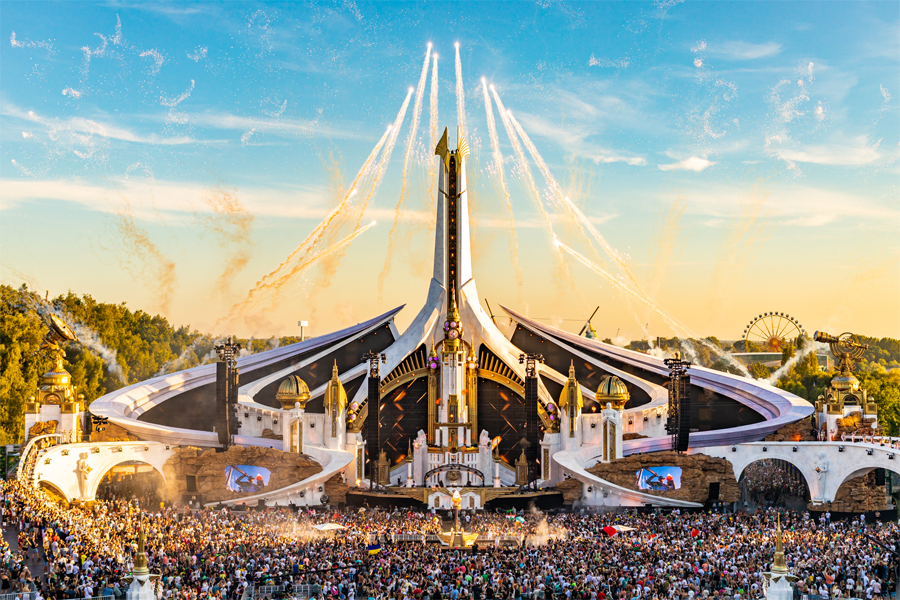 Photo source: edmhousenetwork.com
What sets Tomorrowland apart is not just its expansive lineup, which features a vast array of top-tier DJs and electronic music producers, but also its immersive experience. The festival grounds are transformed into a fantastical realm, with elaborate stage designs, intricate light shows, and thematic elements that change annually, creating a unique and enchanting atmosphere.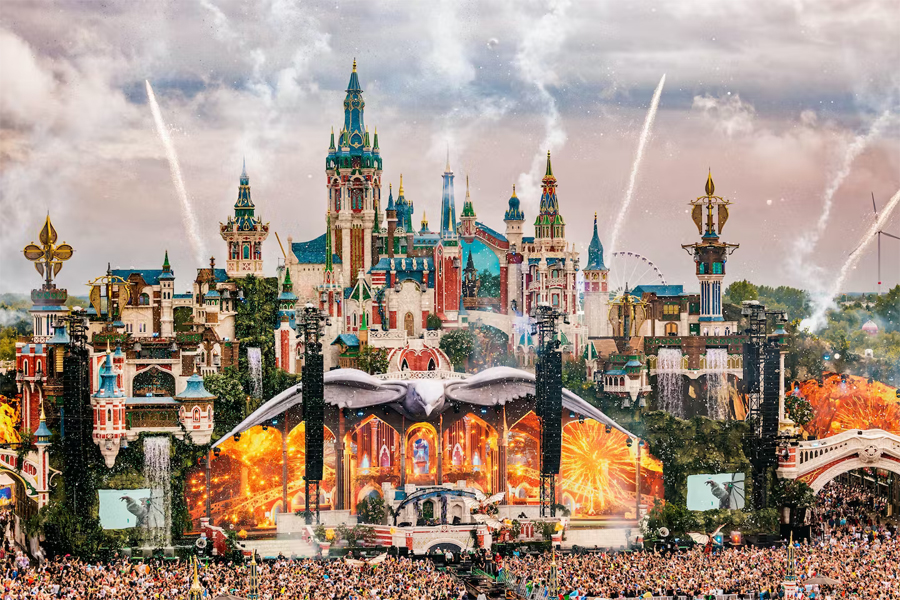 Photo source: prismic.io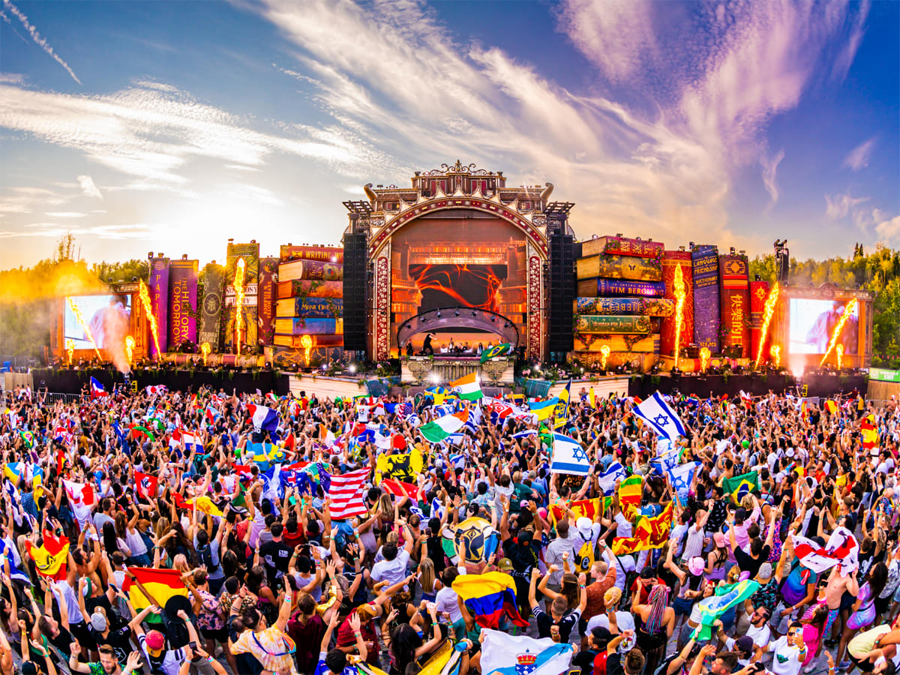 Photo source: edm.com
Over the years, due to its immense popularity, Tomorrowland has expanded to two weekends to accommodate the high demand for tickets. Additionally, the festival's brand has reached international shores, with Tomorrowland events held in the United States (as TomorrowWorld) and other locations.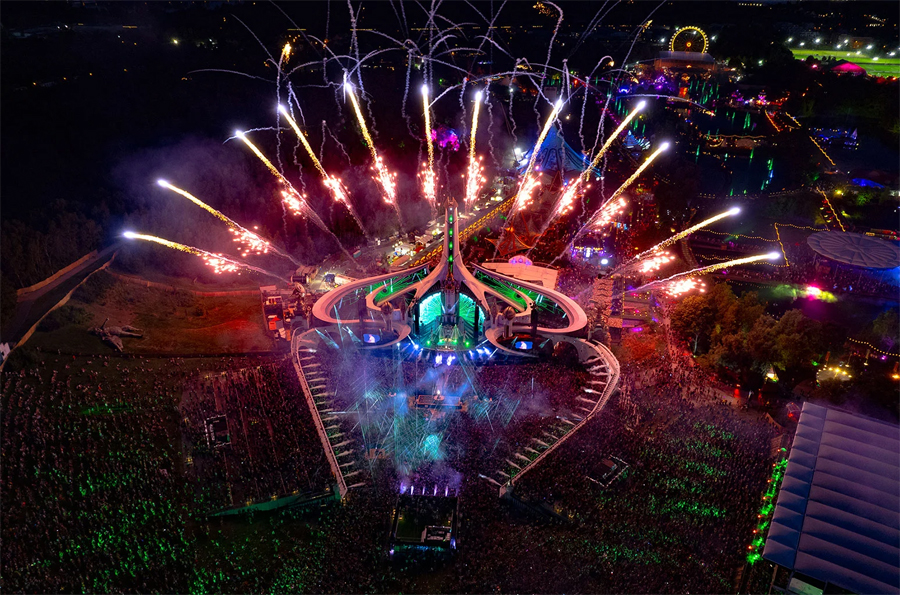 Photo source: billboard.com
Festival Internacional Benicasim
Festival Internacional Benicasim or simply FIB is considered one of the most legendary music festivals in Spain, it has been held in Benicasim, a town in the province of Castellón, every year since 1995; initially in the first weeks of August, but in 2005 it changed to mid-July.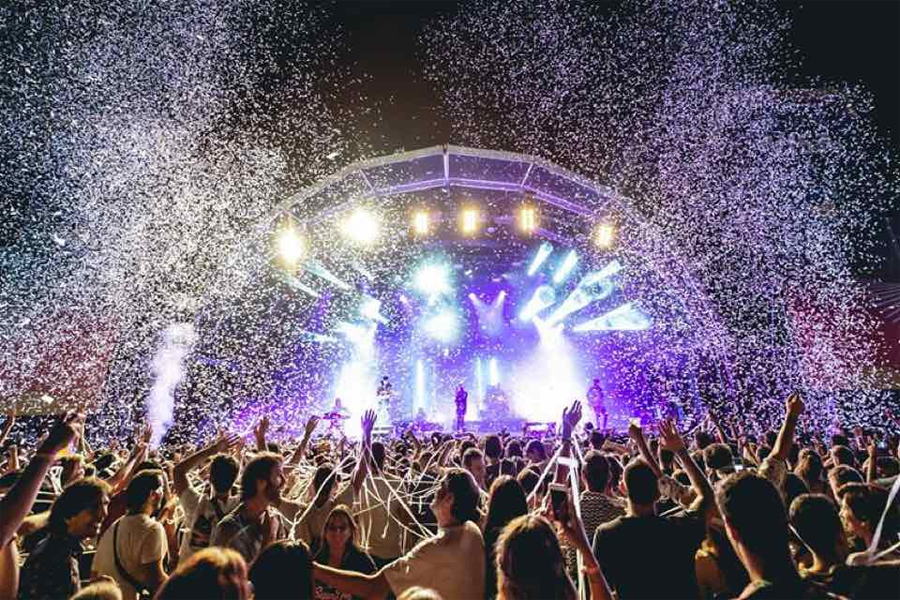 Photo source: europebookings.com
It is characterised by being an eclectic festival in which different musical genres and styles converge, from pop, rock, electronic, indie and other types of music combined with activities such as theatre, cinema, fashion, gastronomy.
In its 2023 edition, which took place from Thursday 14 to Sunday 16 July, artists such as The Offspring, Franz Ferdinand, Bastille, Vetusta Morla, Crystal Fighters, Zara Larsson or Tom Odell, Viva Suecia, Regard, Iván Ferreiro, Jimena Amarillo, Rusowsky, La La Love you, Mimi Webb, Nova Twins, The Ryetons, The Wombats, The Wombats and The Offspring were presented.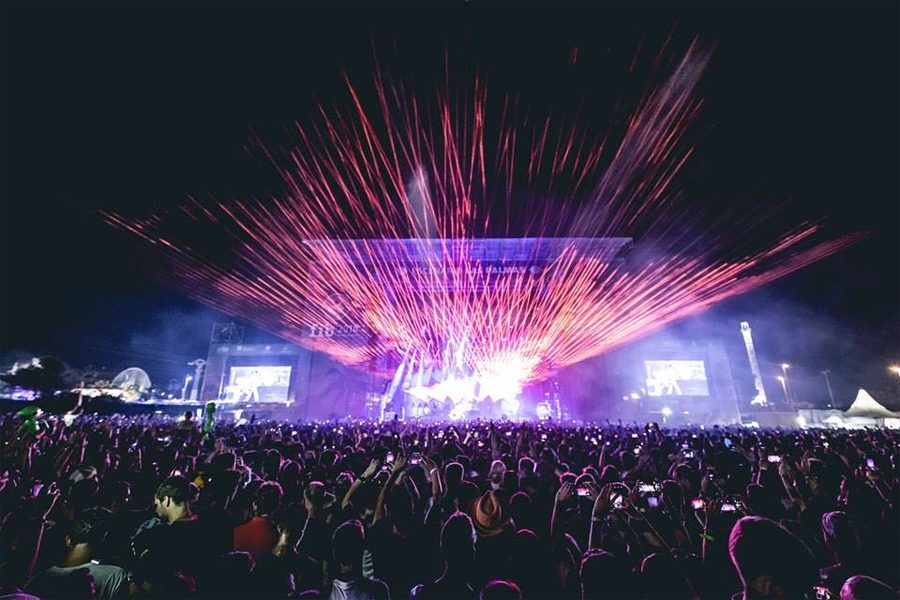 Photo source: europebookings.com
Primavera Sound Fest
Primavera Sound Fest is a music festival that has several presentations and dates, taking place between May in Barcelona and Madrid, Spain; it has been one of the most attended in the Mediterranean and in Europe.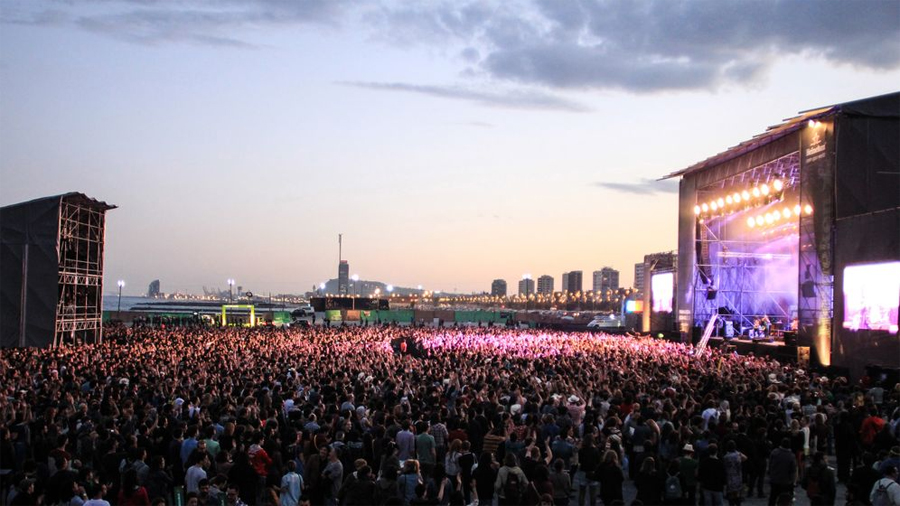 Photo source: spiegel.de
The success of this festival has meant that this year's editions are being programmed in different countries, starting with the traditional ones held in Spain, with versions in Oporto, Portugal in March; Asunción, Paraguay; Buenos Aires, Argentina; Bogotá, Colombia and São Paulo, Brazil in December.
Eclecticism is the outstanding feature of this festival oriented towards the latest independent musical proposals, covering any style or genre, seeking quality and focusing essentially on pop, rock and the most underground trends in electronic and dance music.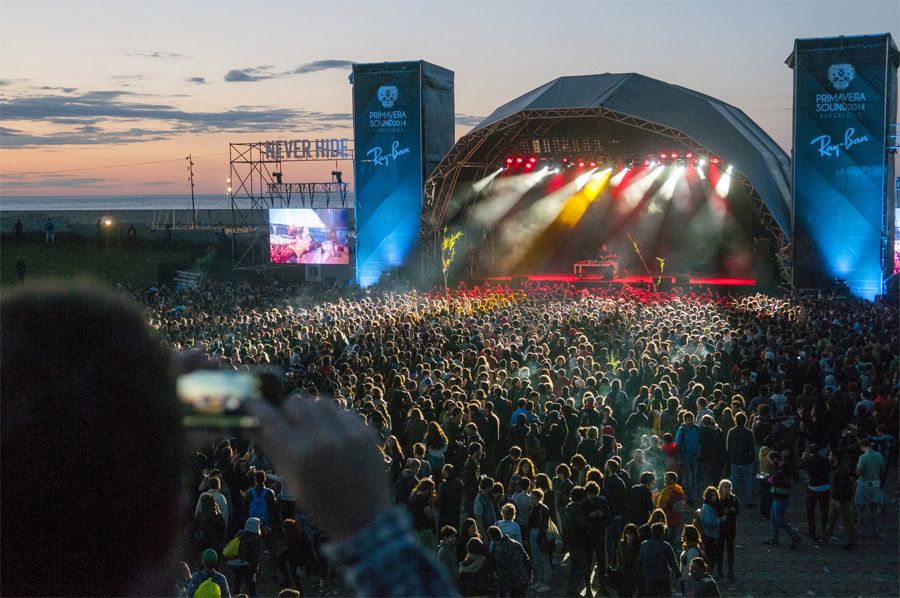 Photo source: nytimes.com
Broadway
Although it's not a festival in the traditional sense, Broadway can be considered a permanent festival due to its year-round hosting of world-famous musical performances. Throughout the year, its theatres present many musical adaptations of plays, and even Hollywood films, on the stages of its impressive theaters. The performances feature world-renowned artists with extensive artistic careers, enhancing the overall quality of the shows.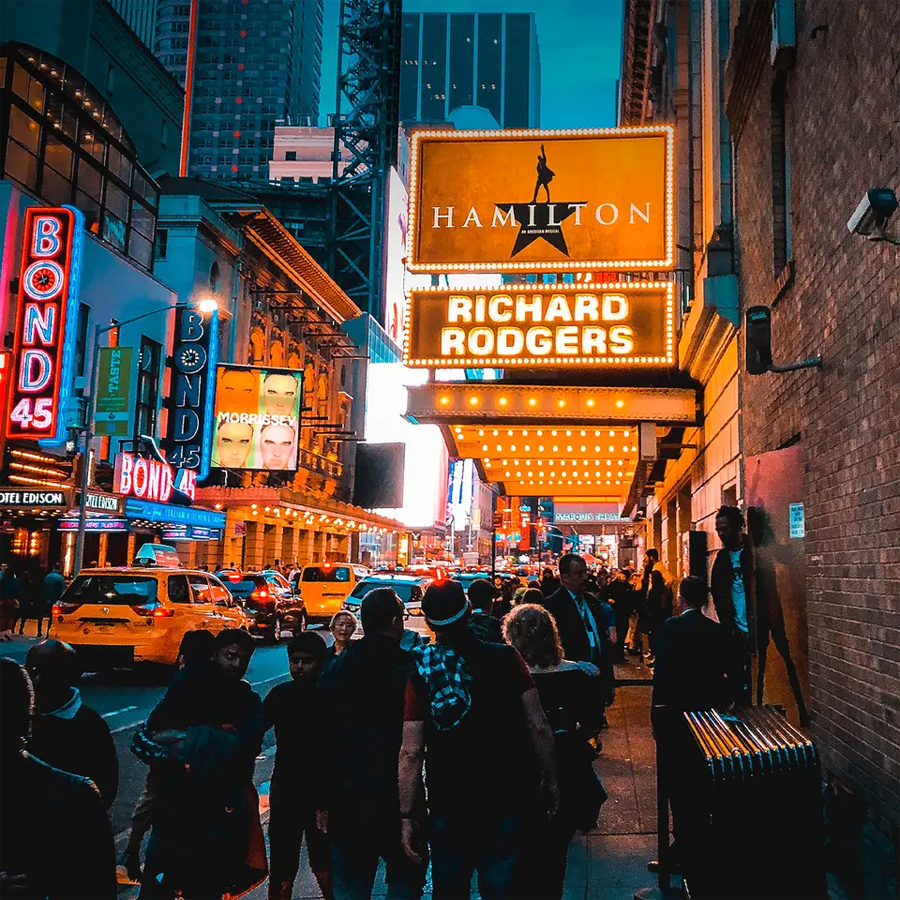 Photo source: holidayinnclub.com
Broadway consistently offers some of the best shows in the world, and if you're interested in the current scene, you should definitely check out the best shows on Broadway currently. It offers works such as A Beautiful Noise, The Neil Diamond Musical; Aladdin; & Juliet, at the Stephen Sondheim Theatre; Back to the Future: The Musical at the Winter Garden Theather; The Wizard Pop, at the Ethel Barrymore Theatre; among many other works.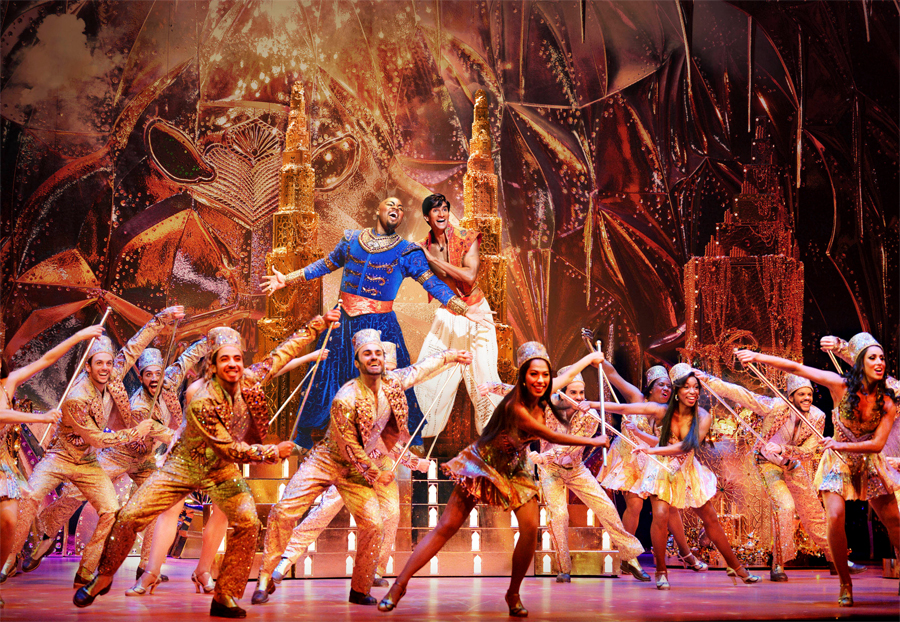 Photo source: holidayinnclub.com
Hero photo source: edmidentity.com