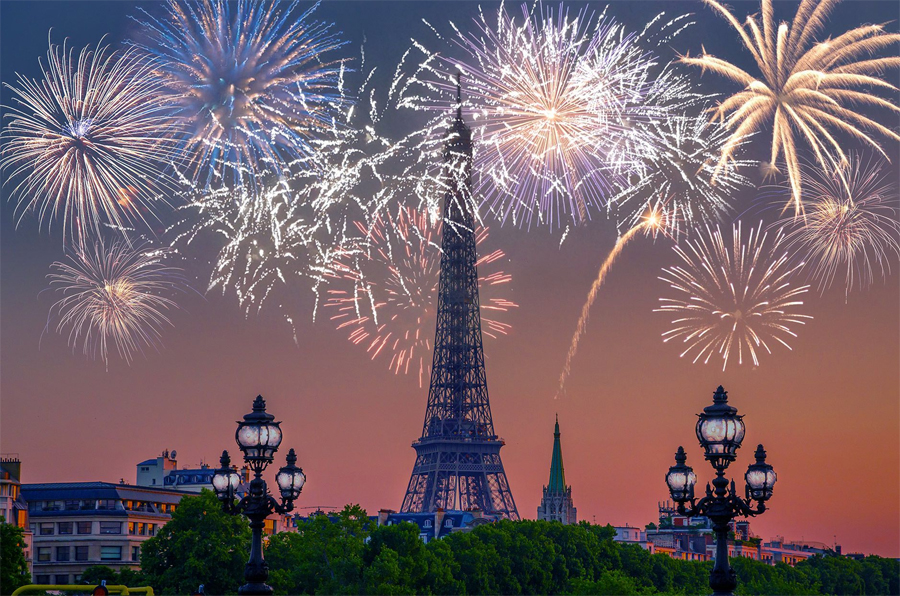 When visiting the city of lights, although you could spend every day eating croissants and baguettes, you may want to enjoy one (or more) of the many popular Parisian festivals. As one of the largest cities in the world, Paris has no shortage of events and festivals. Depending on what you like, as well as when you are visiting, you could include one of these festivals to spice up your trip. If you are arriving by air, you can choose to book an airport transfers to Charles de Gaulle. Such airport taxi service can get you to and from the airport, to your accommodation (or festival) in no time. With that out of the way, let's discuss the upcoming festivals for summer 2023, which range from patriotic celebrations, to rockin' music fests – Allons-y!
Bastille Day (July 14th)
Bastille Day, also known as the French National Day, is a poignant celebration commemorating the French Revolution. The festival takes place in Paris and is filled with spectacular fireworks, parades, and lots of French-ness. Visitors can see what French patriotism is all about, and witness the iconic military parade on the Champs-Élysées. It's a cool opportunity to immerse yourself in a little Histoire Française, so, take an airport transfer and enjoy the festive atmosphere.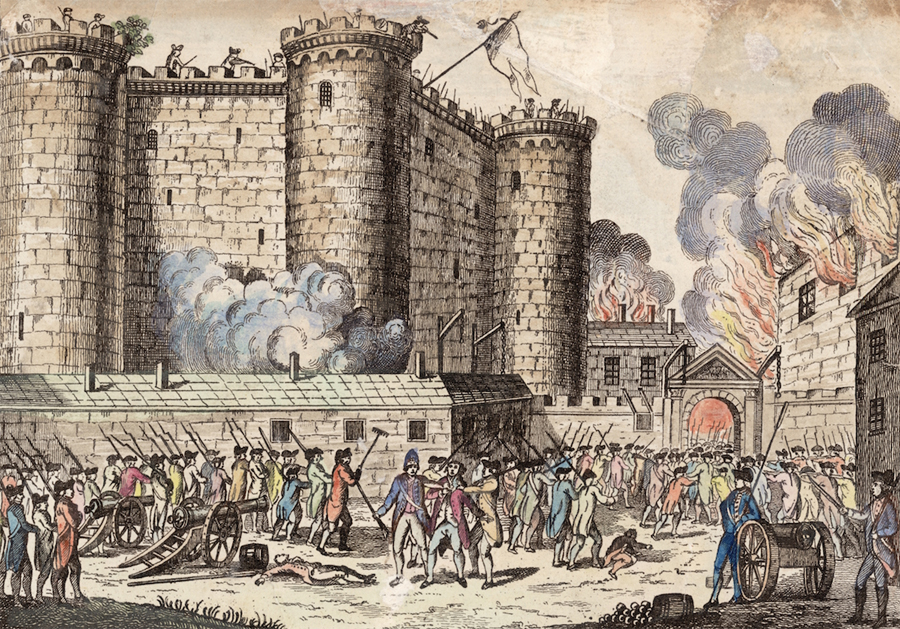 Image source: time.com
A military ceremony, a sizable military march along the Avenue des Champs-Élysées, and a flypast by military aircraft will all take place on July 14, 2023, to start the celebrations.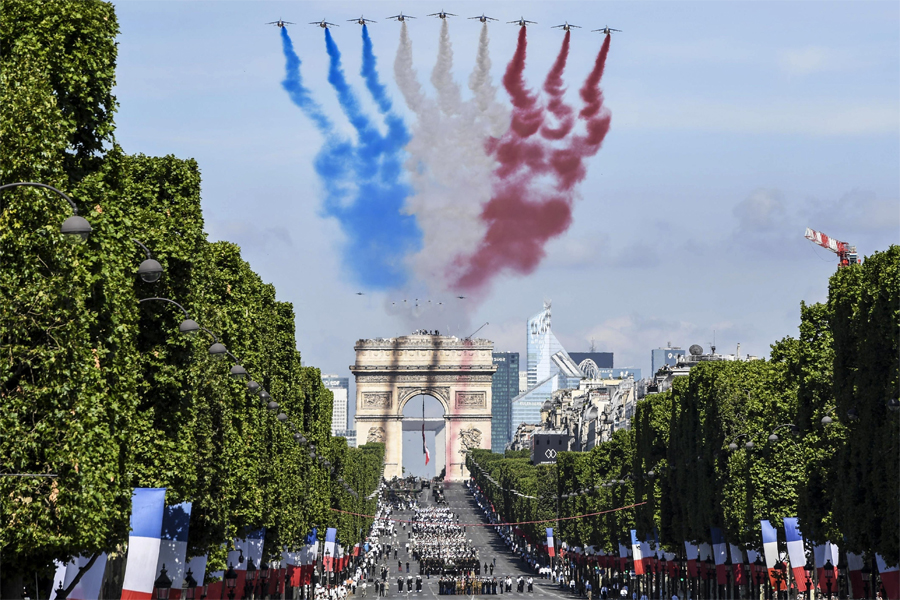 Photo source: wikipedia.org
You may bring a picnic and enjoy free music on the Champ de Mars, go to one of the well-liked Bals des Pompiers (Firemen's Balls), take a dinner cruise along the Seine, or go to one of the numerous museums that are open on this day. Above 11 p.m., a stunning fireworks display above the Eiffel Tower on the Champ de Mars begins, lighting up the night sky for 30 minutes.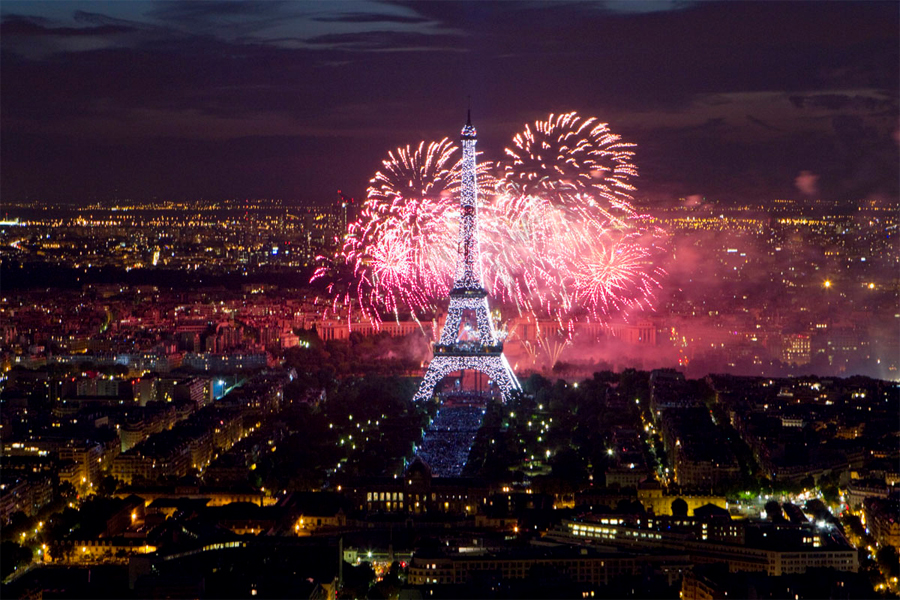 Photo source: on-premise.com
Paris Jazz Festival
Held annually in Parc Floral de Paris during the summer months, the Paris Jazz Festival is a must-visit for music enthusiasts. This jazzy event brings together talented musicians from around the world, offering a delightful fusion of jazz, blues, and soulful melodies in a flowery outdoor setting. Visitors can relax on the grassy lawns, chow down on some Parisian fare from the food stalls, and enjoy the tunes that fill the air.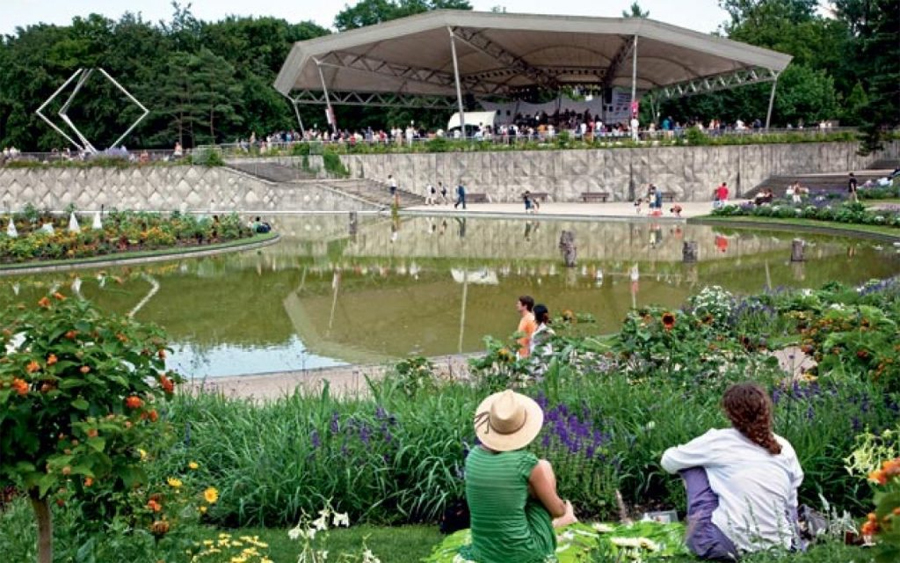 Photo source: parisunlocked.com
From Wednesday, June 28 through Wednesday, September 6, 2023, the Paris Jazz Festival is back for another season! The Paris Jazz Festival, which traditionally takes place in the picturesque surroundings of the Parc Floral de Paris, will once again enchant the senses with its original idea of free outdoor performances to be found during the day. The Paris Jazz Festival's new musical lineup, which promises to be spectacular, will transport you to several nations over the course of 12 concerts.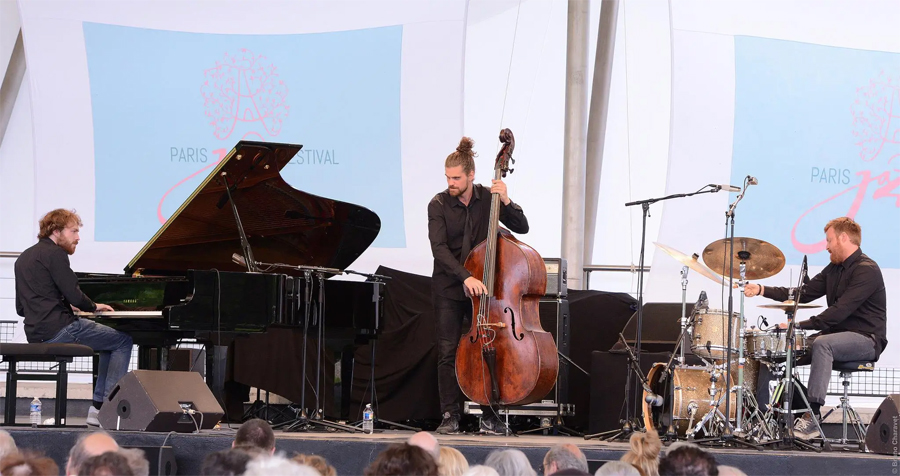 Photo source: gauthiertoux.com
The band Halé's, the English musician Camilla George, the Japanese trumpeter Takuya Kuroda, the Red Desert Orchestra, Mieko Miyazaki & Franck Wolf, and the British group Alabaster Deplume are all scheduled to perform this summer. It's a fantastic opportunity to groove to some fantastic live music – if jazz is your jam – otherwise check out the next item on our list!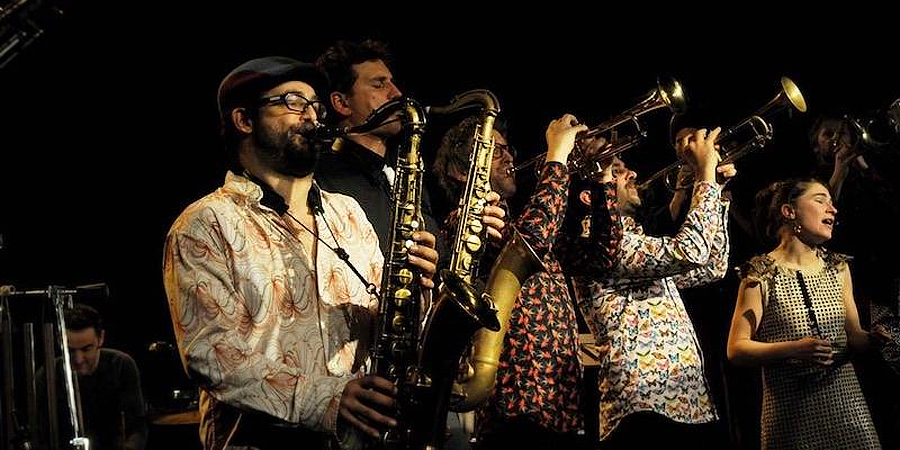 Photo source: parisinsidersguide.com
Rock en Seine
Rock en Seine is – as the name would suggest – a rock festival held just outside of Paris. This three-day event attracts internationally acclaimed rock, indie, and alternative bands, making it the perfect place for rock'n'rollers. With multiple stages, a diverse lineup, and a pretty backdrop, Rock en Seine offers an unforgettable experience. Attendees can rock out to their favorite bands, discover new talent, and enjoy the festive atmosphere amidst the stunning gardens and historical monuments.
Photo source: leparisien.fr
The performers for the Rock en Seine Festival's programme in 2023 have already been confirmed. The event will include headliners Billie Eilish, Placebo, The Chemical Brothers, Florence + The Machine, and The Strokes on August 23, 25, 26, and 27, 2023, at Domaine National de Saint-Cloud in Paris. Christine and the Queens and Gaz Coombes have recently been added to the festival's already impressive lineup.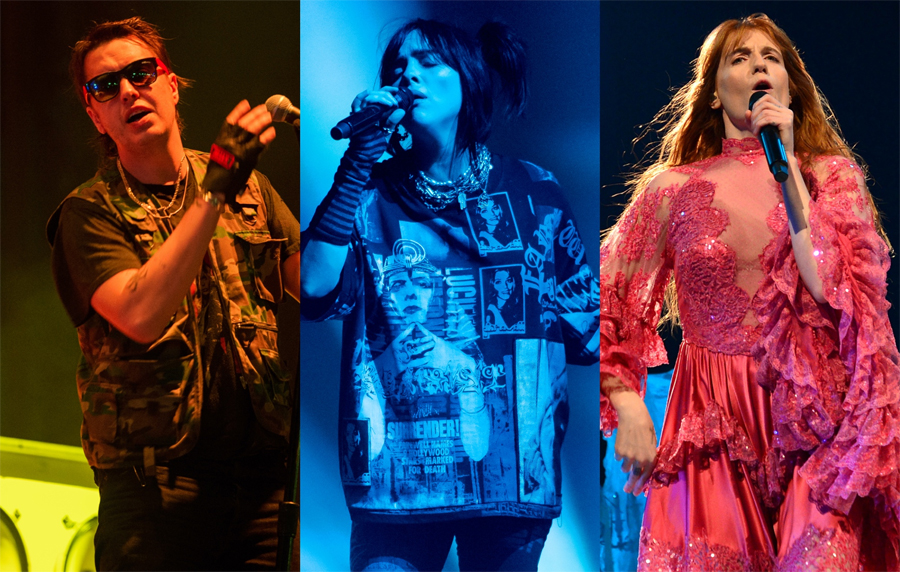 Photo source: nme.com
Paris Plages
Paris Plages is a unique festival that transforms the banks of the Seine River into an urban beach during the summer months. Parisians and tourists book an airport taxi and head to these temporary sandy shores to cool off, catch some rays, and participate in various recreational activities. Beach volleyball, boules, and water sports are just a few of the options available. The festival also offers live music, pop-up bars (day-drinking in the sun is great, right?), and delicious food stalls, creating a lively and festive ambiance. Whether you want to sunbathe, get blasted on cocktails and wine, or take a walk along the transformed riverbanks, Paris Plages is an excellent choice.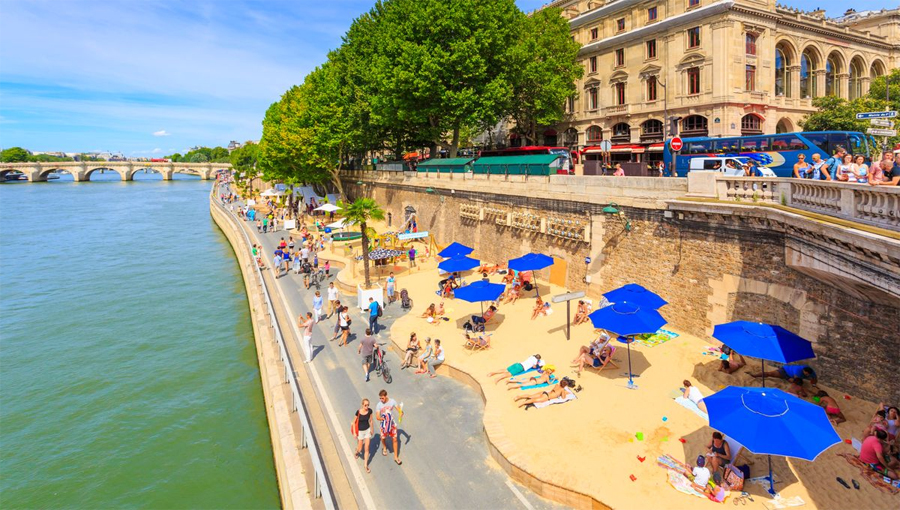 Photo source: francebleu.fr
Fête de la Musique
The Fête de la Musique (Music Day) is an annual street music festival that takes place throughout Paris (be sure to check top music festivals of the world). The entire city comes alive with music performances in public spaces, parks, and even on street corners. Musicians of all genres and styles gather to share their talent, creating a harmonious symphony (sometimes cacophony) that resonates through the streets. Visitors can wander through the city, stumble upon impromptu concerts, and experience the joyous celebration of music in its purest form. So, don't hesitate and book an AtoB airport taxi to come here because it's an opportunity to discover new artists, enjoy a vibrant atmosphere, and embrace the love for music that Parisians hold dear.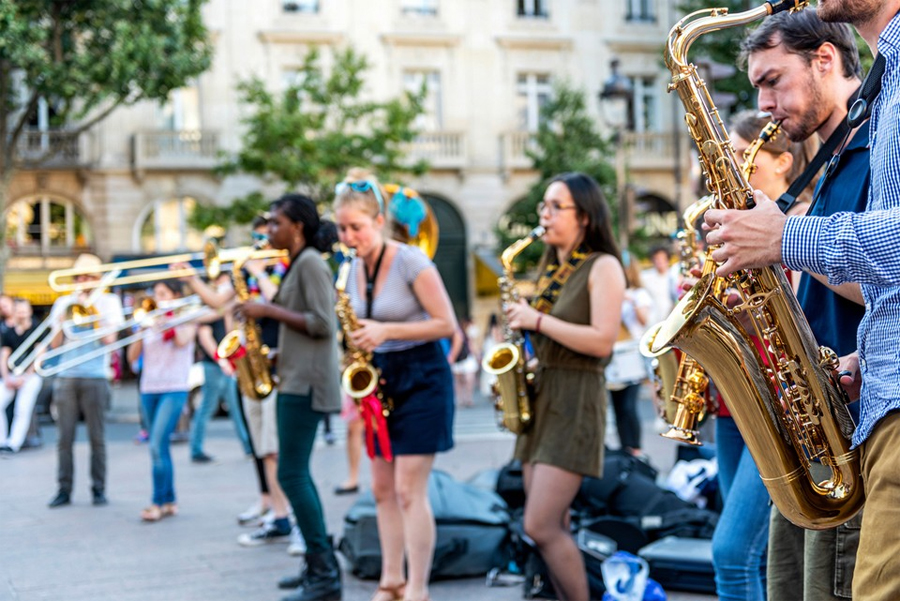 Photo source: touteleurope.eu
The Sunset Sunside cordially welcomes you to take part in a fantastic Fête de la Musique on Wednesday, June 21, 2023. This year, the storied jazz venue in Paris pays tribute to Nina Simone and hosts the Clémence de Tournemire Quartet for three performances at 7 p.m., 9 p.m., and 11 p.m. All without cost! So, are you prepared to sing along to "I Put a Spell on You," "Sinnerman," or "Feeling Good"?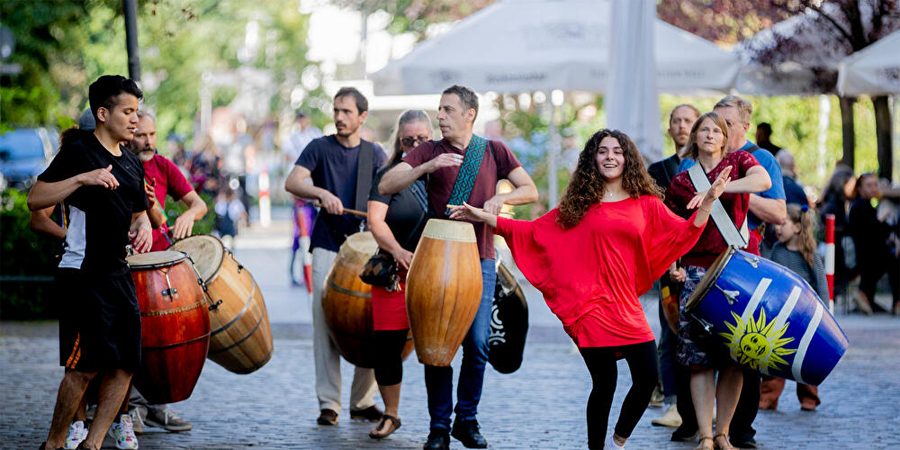 Photo source: berlin.de
Also, join all on June 21, 2023, beneath the Pyramide du Louvre in Paris for a traditional and classical Fête de la Musique. The Orchestre de Paris will perform an exclusive, free concert on 21 June at 10 p.m. to celebrate the 41st anniversary of the festival. The orchestra and its musical director Klaus Mäkelä have long been accustomed to playing beneath the Pyramid of the famous landmark, under the direction of some of the world's greatest conductors. The Louvre's public website must be used to make reservations in advance, as it was last year.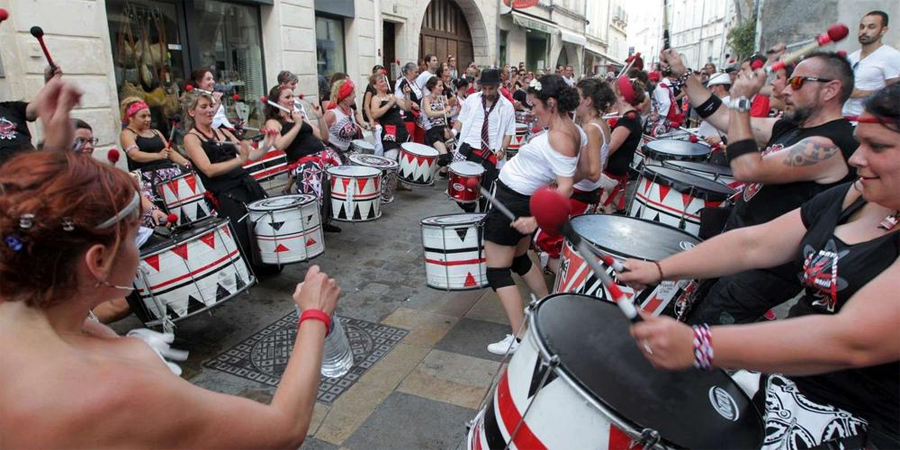 Photo source: sudouest.fr
Paris Food Festival (Le Fooding)
We couldn't write an article on Paris festivals without including at least one on food! The Paris Food Festival, also known as Le Fooding, is a culinary extravaganza that celebrates the vibrant food scene of the city (which, we're sure you know, is a pretty big deal in Paris). This festival brings together renowned chefs, food enthusiasts, and visitors to chomp on a diverse array of culinary delights. Le Fooding showcases innovative and creative cuisine, highlighting the best of Parisian gastronomy. It's just like the French say: La bonne cuisine est la base du véritable bonheur – and we sure do agree!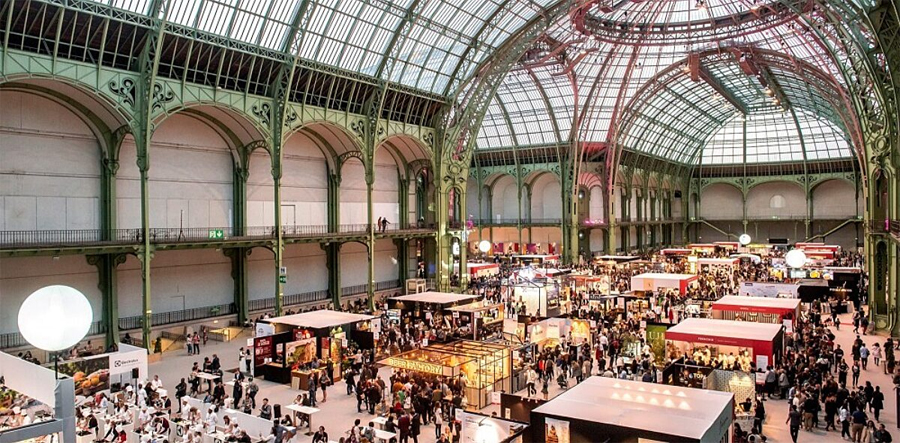 Photo source: eitfood.eu
Sounds exciting, right? Well, it sure made us excited writing it, so we can only imagine how stoked you must be feeling about visiting Paris in the summer! Whether you're in La Ville Lumièr for a day or a month this summer, make sure you visit a festival (or two) to truly get that Parisian vibe that has become so renowned across the world. Happy Travels!