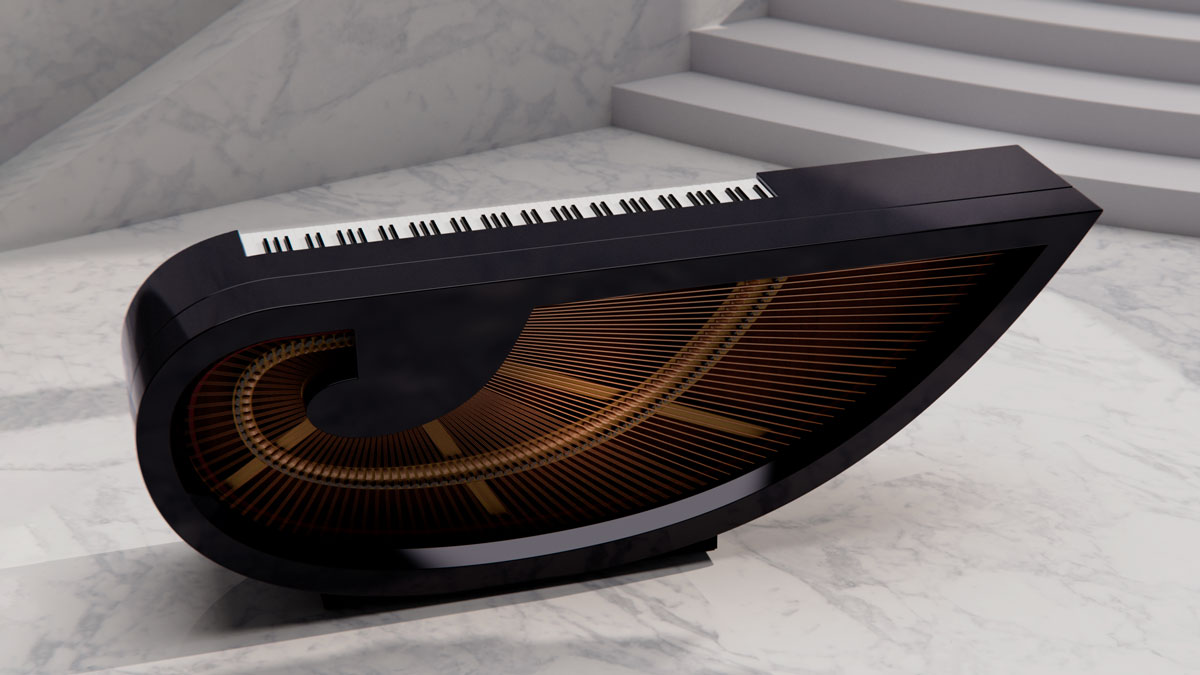 Dan Harden, the celebrated CEO of the critically-acclaimed product and experience design firm, Whipsaw, has introduced a new masterpiece to the world of music – the Ravenchord Piano. Following the footsteps of their previous successful projects, including the Tonal wall-mounted strength training system and the Ancient Ritual Arc Home Sauna, Harden's newest venture is set to revolutionize the world of music.
While the piano's traditional attributes – 88 keys, 30" keyboard height, and conventional acoustic, hardwood housing dimensions – remain unchanged, Harden has daringly rethought every other facet of the age-old instrument. The resulting design can be best described as a "liberated piano", a concept where the instrument's internals are fully visible, showcasing its intricate workings from an almost 360-degree viewpoint.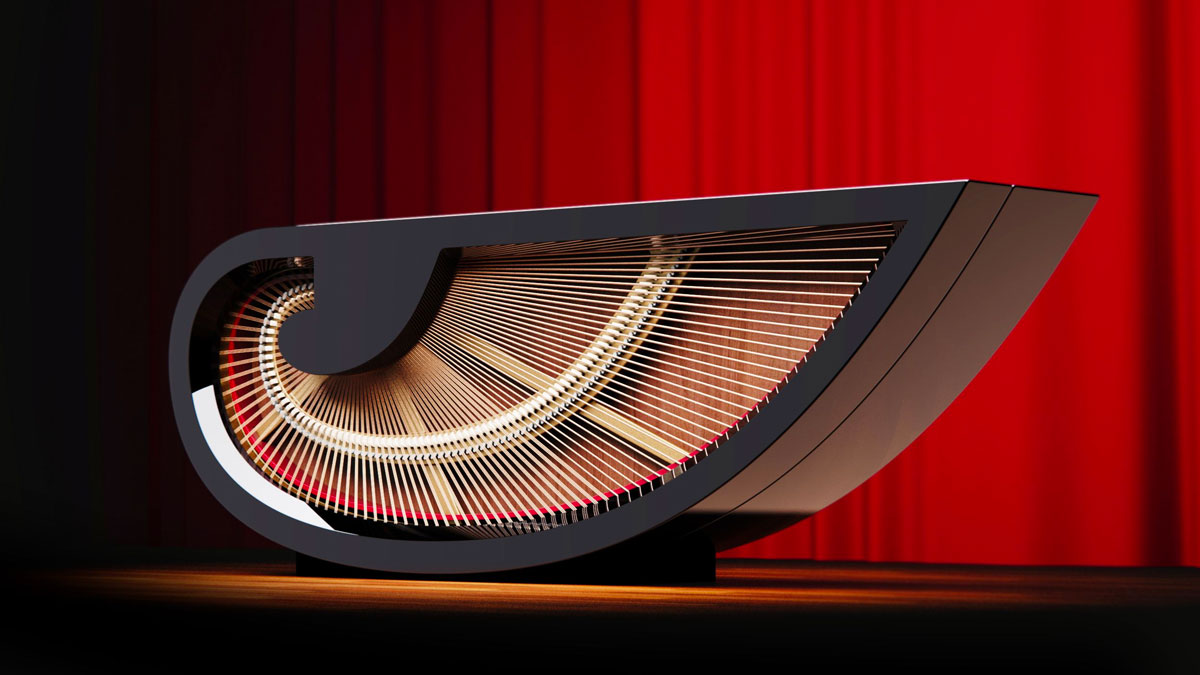 Unveiling a unique, aesthetic design that marries functionality and grace, the Ravenchord Piano gives a nod to its avian namesake. As Harden ingeniously rearranges the string placement from the top to the front of the instrument, the resulting spiral-like string arrangement echoes the silhouette of a raven's wing. This transformative approach allows spectators to view the moving parts, such as the hammers and dampers, hence enhancing the immersive experience of watching the Ravenchord wing take flight.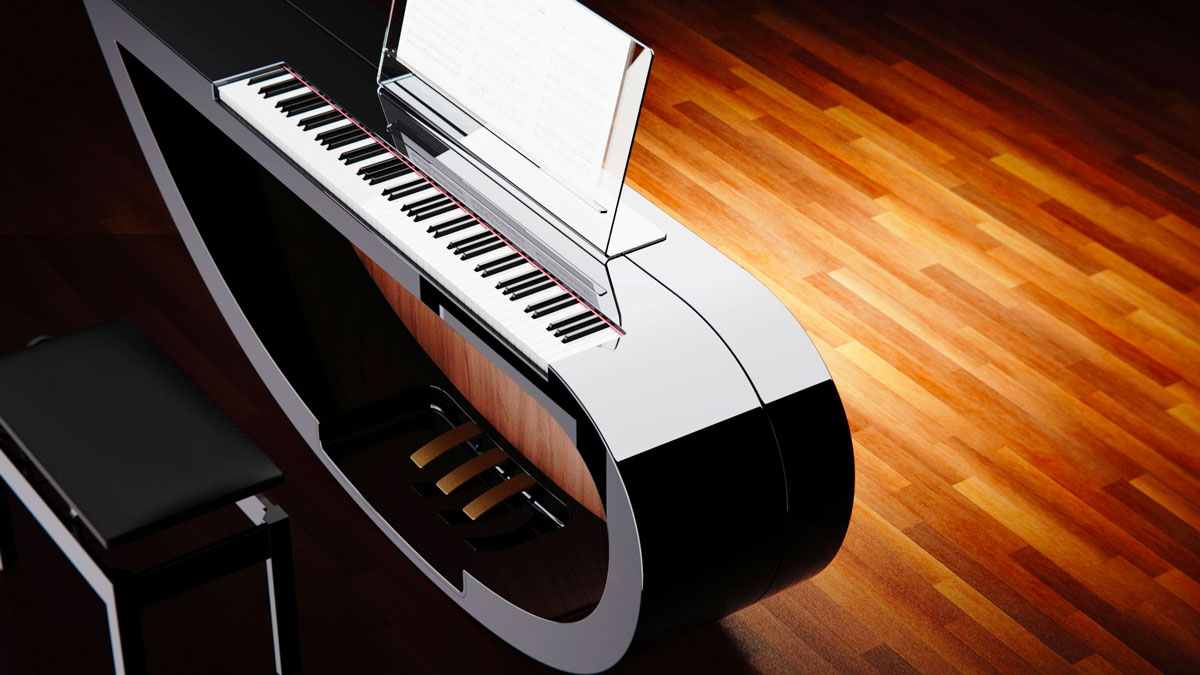 Harden's ingenious design does not only appeal to the eyes but also elevates the piano experience to a multisensory spectacle. A subtle light behind each string, illuminating as the hammers strike, amplifies the audio-visual connection, bridging the historical gap of pianos' past. Thus, Ravenchord's front-facing configuration metamorphoses the piano into a new, emotionally charged, and logically designed entity that extends beyond sound.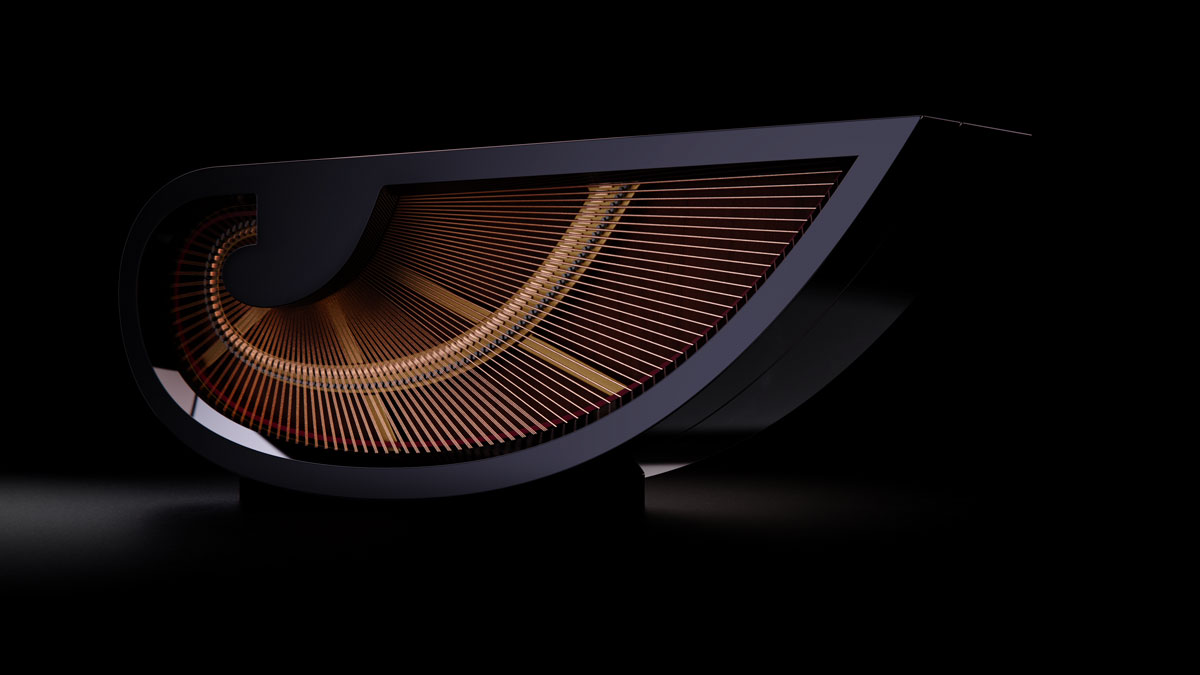 Ravenchord's structure facilitates an unhindered frontward projection of tones, a radical departure from traditional pianos' use of lids or floors for sound reflection. Despite its novel design, the instrument maintains key traditional features: the lacquered hardwood frame can be detached for tuning, and the key deck sits at a standard height of 30". With a glossy, black, legless, diecast steel string frame, the piano is compact and lighter, adding an edge of convenience to its brilliant design. Also be sure to check our list of the most creative grand pianos.