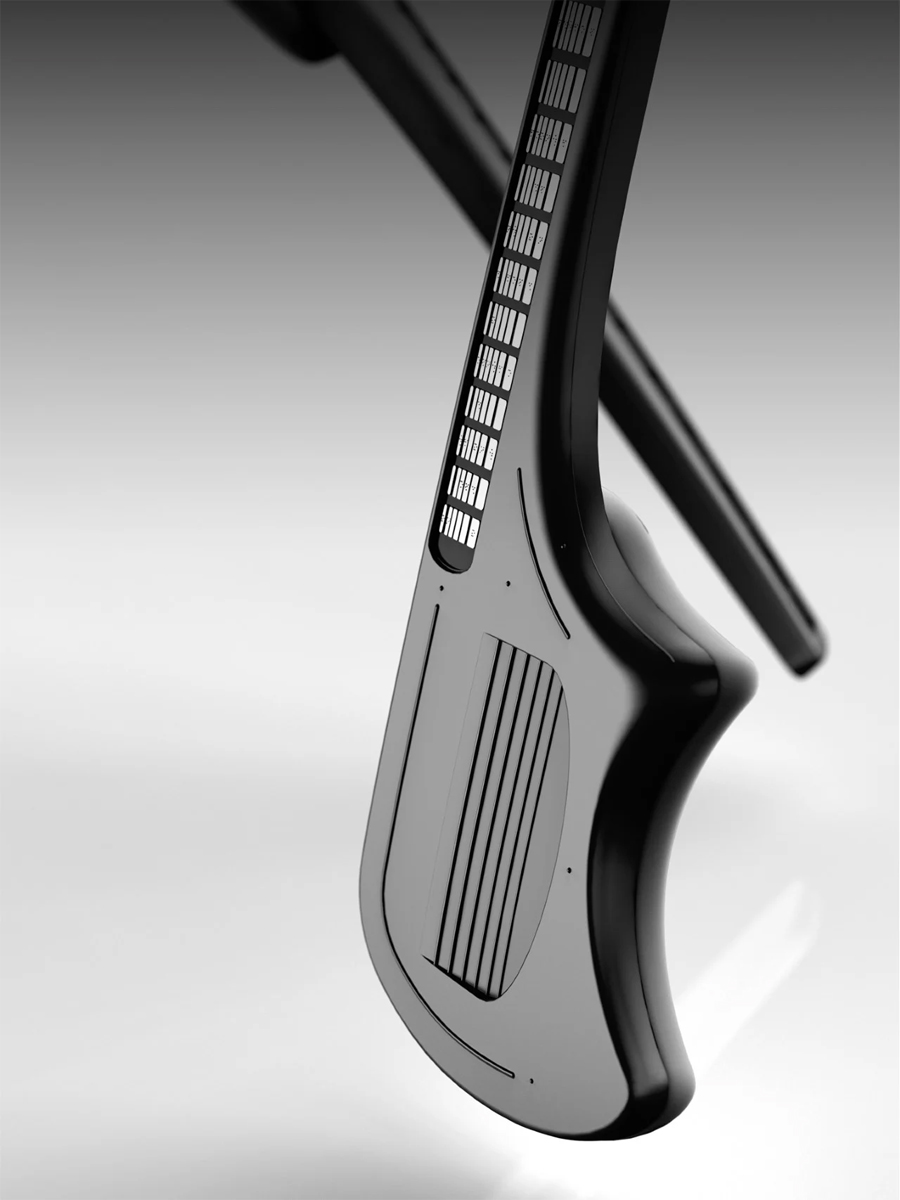 Vitar by Eojin Roh, Seonjin Baek and Yujeong Shin isn't a traditional electric guitar, it's a MIDI instrument styled like a guitar, which also unlocks an entire world of potential with electronic music.
If the Vitar looks a little odd at first, it's because it isn't your average Spanish guitar. Designed to electronically send signals to a software (technically known as a Digital Audio Workstation), the Vitar comes with keys that you press with your left hand, indicating the notes you want the guitar to play. However, Vitar doesn't quite stop right there. Each key located in the guitar's fretboard comes with a Braille letter embossed on it, allowing even the visually impaired to work their way around the instrument. It's a classic example of a tiny design detail that radically improves the product's experience for all its users.
The fascinating part about the Vitar is its unconventional design. The way it was made has nothing to do with acoustics, but rather has everything to do with being intuitive and minimizing the learning curve. The Vitar's body has an odd asymmetric shape that helps users instantly understand which way it's supposed to be held. Strings sit in a recessed chamber on the main body, so the hand or guitar pick knows when to stop (while also giving you a place to conveniently rest your fingers). Guidelines across the main body help the hand navigate around the guitar in an instant, so you spend more time jamming and less time figuring out if you're holding the instrument right.