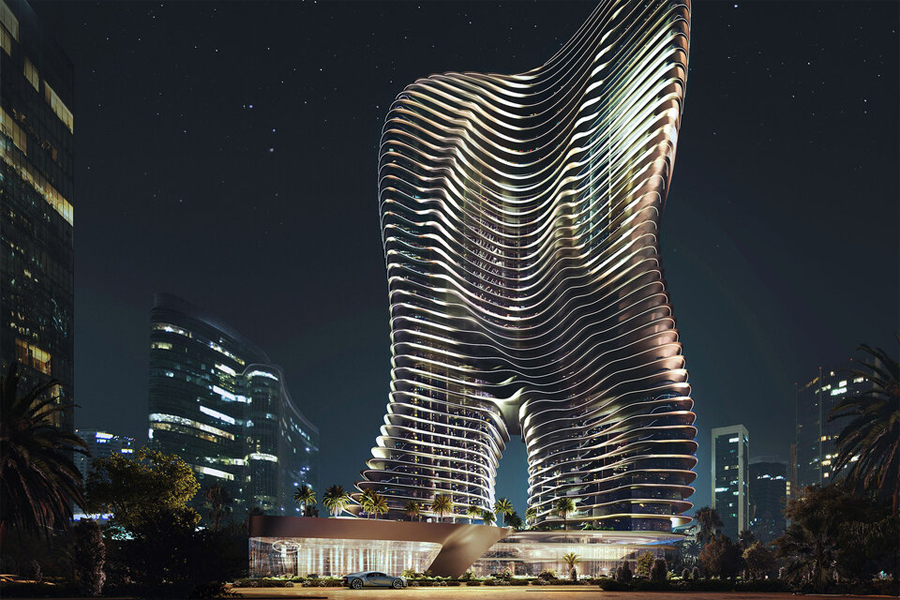 Emulating luxury car manufacturers such as Bentley and Aston Martin, Bugatti, the iconic French automaker, has unveiled its debut in the residential real estate sector with an uber-luxury, 42-story tower in Dubai's Business Bay area. The high-rise project, aptly named Bugatti Residences, has been developed in collaboration with UAE-based family-owned developer Binghatti, as per the recent surge in demand for branded and luxury homes in the post-pandemic era.
Bugatti Residences will comprise 171 uniquely-designed apartments, called Riviera Mansions, along with 11 extravagant Sky Mansion Penthouses. Each penthouse will occupy an entire floor, delivering unobstructed views of the Dubai Water Canal and the Burj Khalifa-Downtown area. The residences' starting price stands at Dh19.09 million, symbolically linked to Bugatti's founding year, 1909.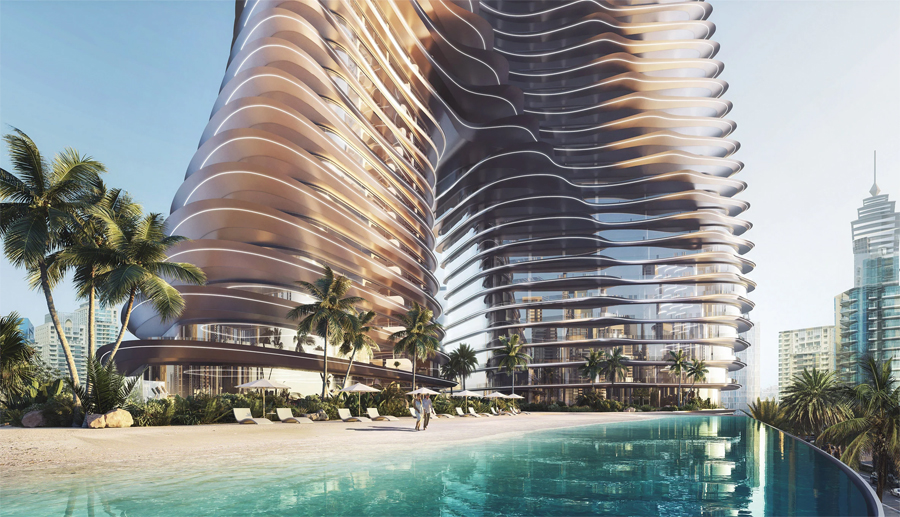 Reflecting the carmaker's commitment to excellence, the tower's distinctive design draws from Bugatti's rich heritage, while integrating the breathtaking beauty of the French Riviera. The developer promises to create a unique living experience that echoes the unparalleled luxury and sophistication of sitting inside a Bugatti vehicle.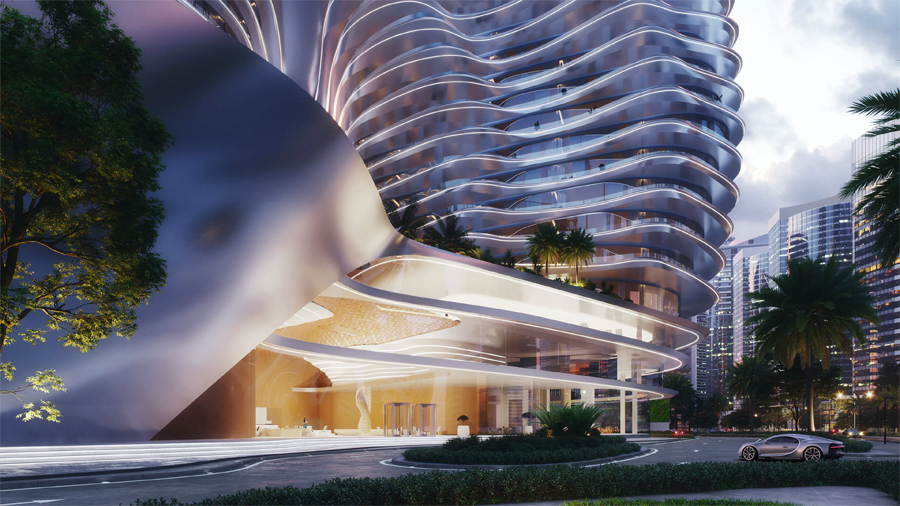 One of the skyscraper's standout features is its two garage-to-penthouse car lifts, allowing residents to drive their cars directly up to their homes – a pioneering architectural solution previously introduced by Bentley in their Miami Beach skyscraper. The highest penthouse will boast a staggering 20 parking slots, underscoring the development's commitment to extraordinary luxury.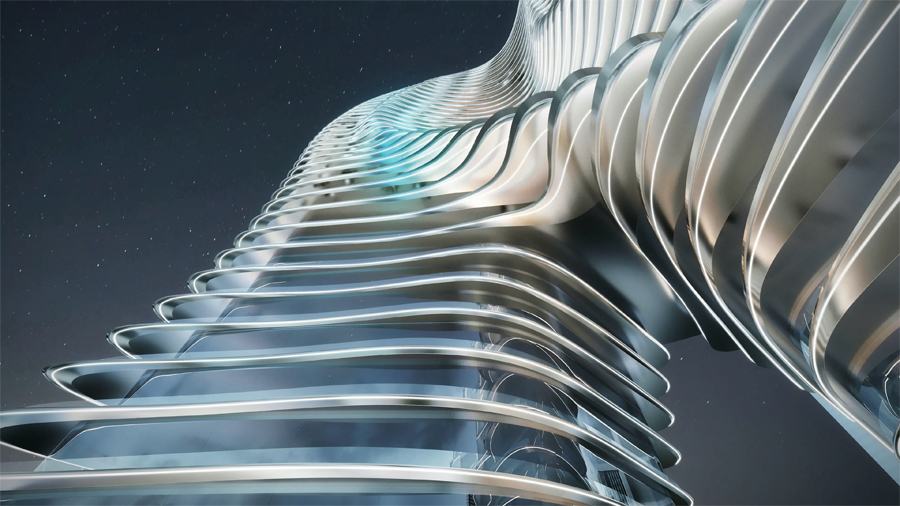 The tower will also offer a myriad of exclusive amenities including a Riviera-inspired beach, private pool and jacuzzi spa, fitness club, chef's table, members club, and valet and concierge services. A dedicated exhibition space will also be available for the special cars of the residents, adding an extra layer of luxury.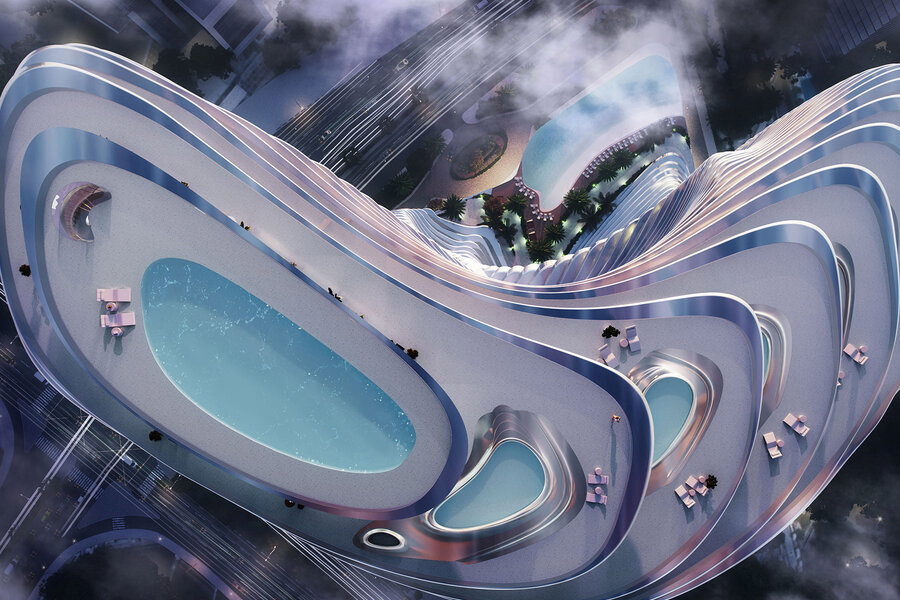 Muhammad Binghatti, CEO of Binghatti, stressed on the brand's dedication to maintain the highest sustainability standards, aiming to replicate the luxurious experiences found at Palm Jumeirah and the French Riviera right in the heart of Dubai.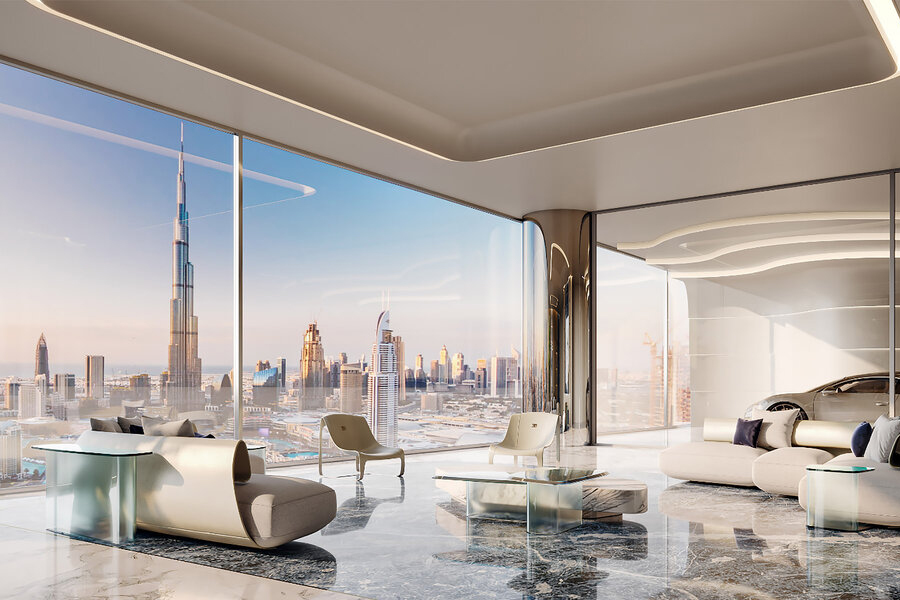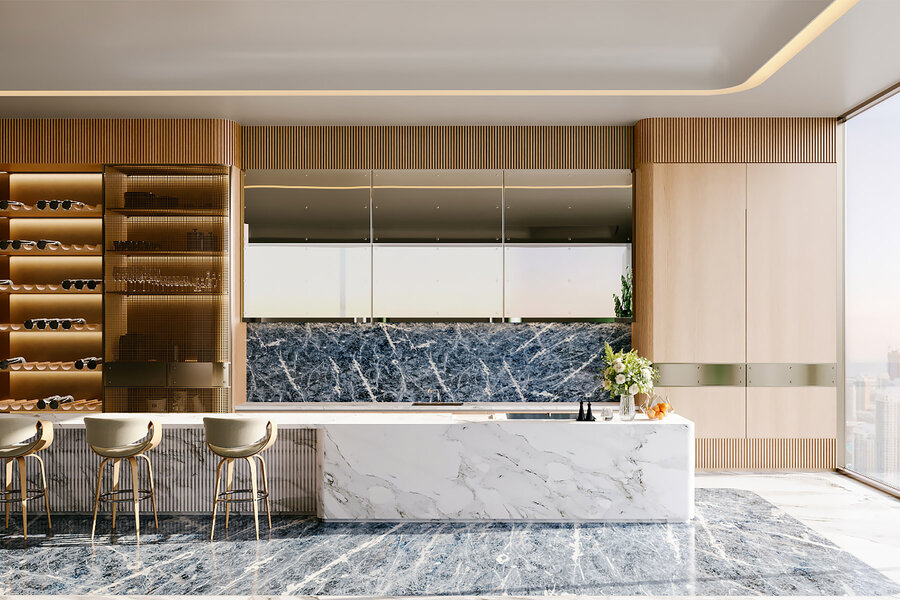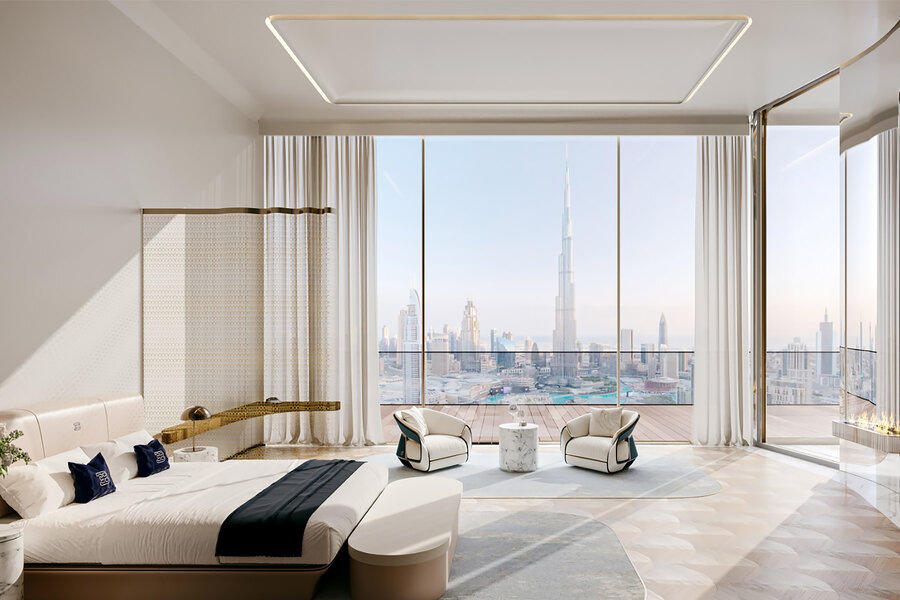 Mate Rimac, CEO, Bugatti Rimac, added that the collaboration with Binghatti was the ideal partnership they had been seeking for a while, one that upheld Bugatti's stringent standards and unique brand identity. The project, which is slated for completion within three-and-a-half years, reflects Bugatti and Binghatti's shared vision of achieving unparalleled excellence in design and lifestyle offerings.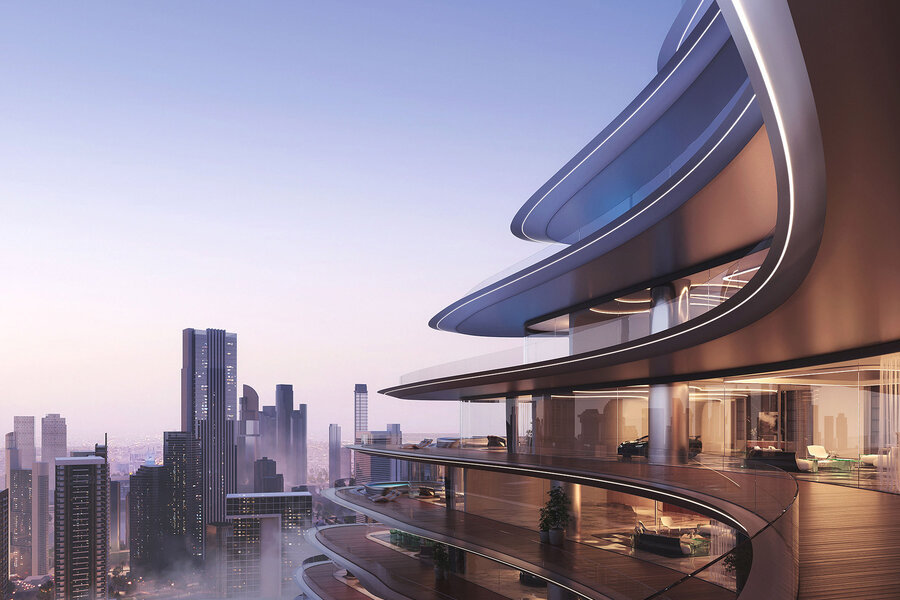 As per a Savills report, Dubai tops the list of preferred locations for branded residences globally. The launch of Bugatti Residences in this city is thus a testament to the increasing attraction of luxury branded real estate in the metropolis. Meanwhile you can check our list of the most expensive houses in the world.