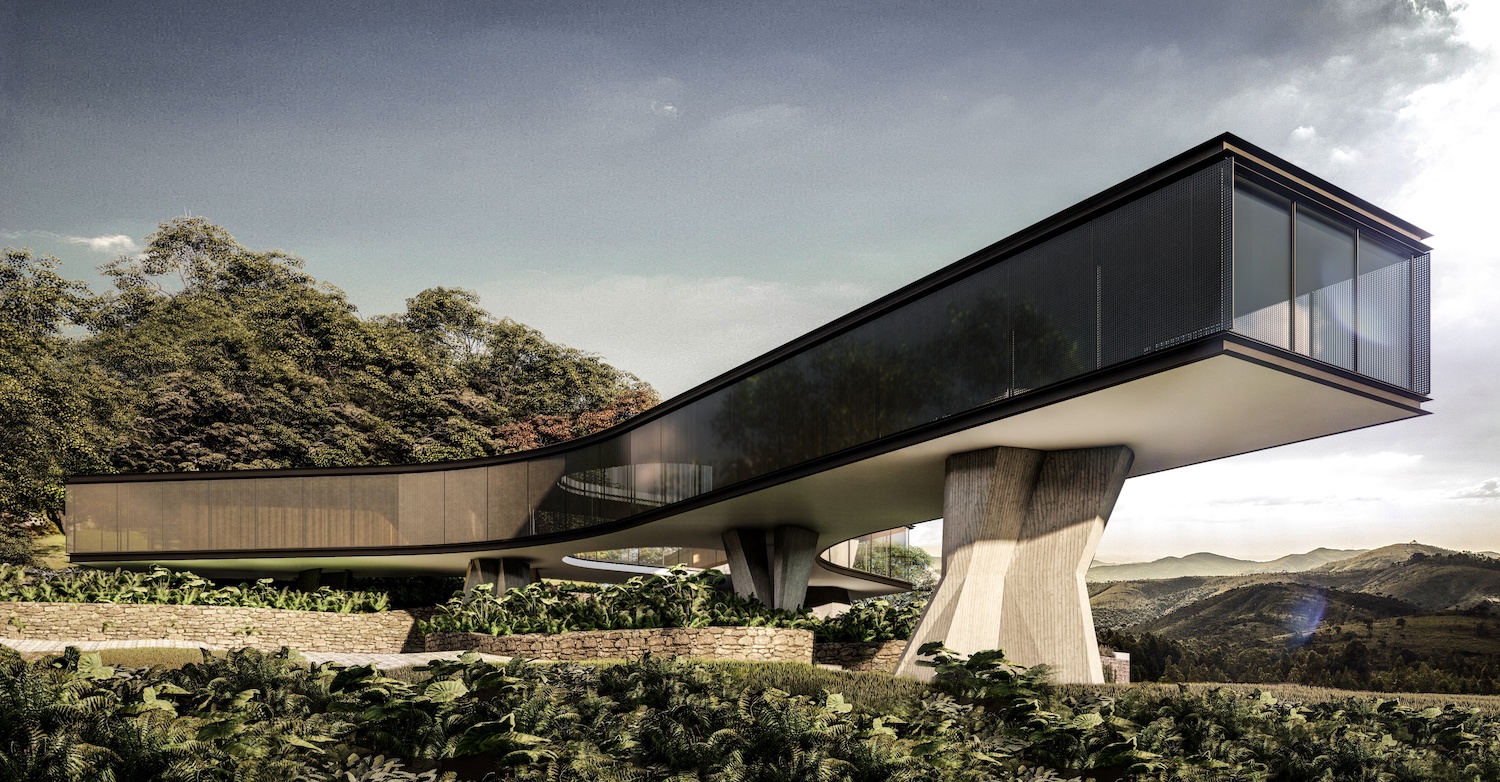 The "Xingu House" by Tetro Arquitetura in Nova Lima – a Brazilian City in the state of Minas Gerais – maximizes views and intensifies the residents' contact with nature. Currently under construction, the modern residence is inserted in a huge and complex 8,000 sqm (86,100 sqft) land with stone walls remaining from an old construction, a native forest, grassy plateaus and spectacular views of the mountains. Meanwhile, the site also includes a grotto, which will be incorporated into the new building program as a wine cellar.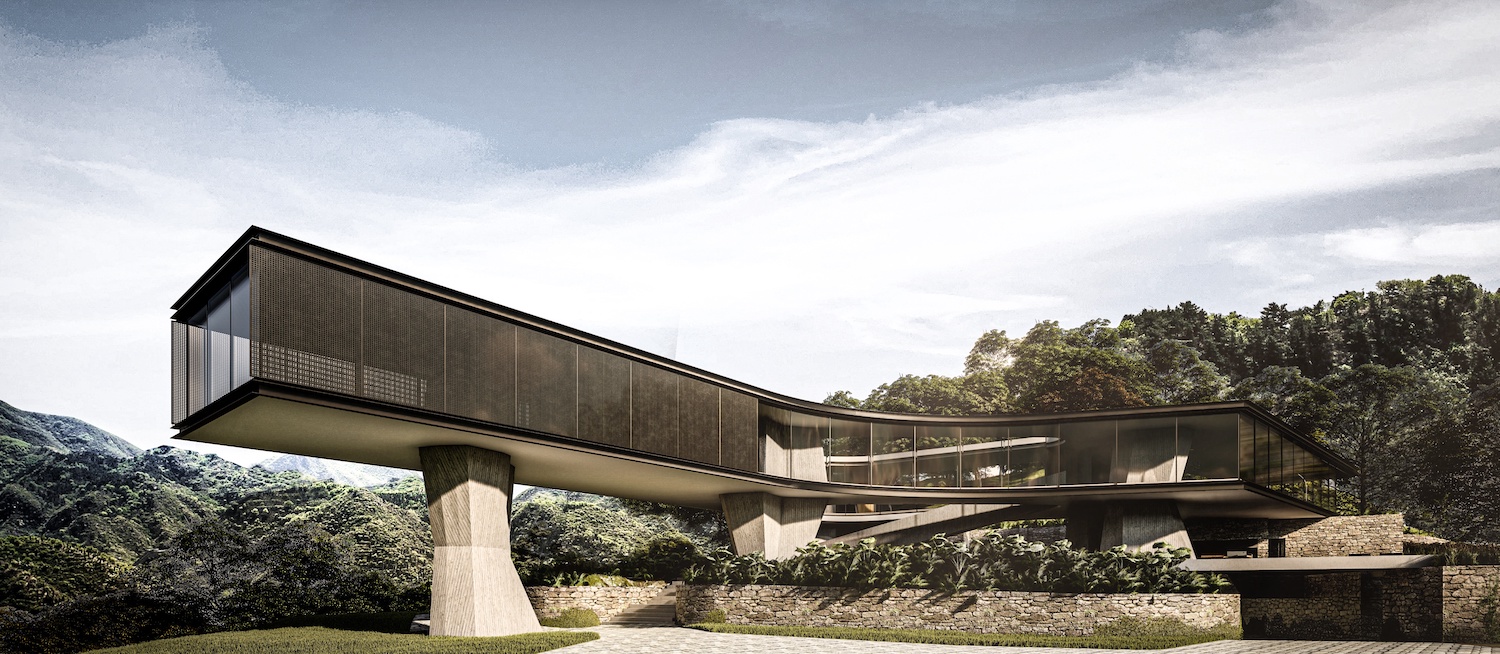 "The project is the result of an extensive research on design that sough a response to all of these site characteristics,' notes Tetro Arquitetura. New elements are implemented as shiny pieces that contrast with the rusticity of the walls and the existing, dense vegetation. nature incorporates itself into the house in a poetic way, through the dilution of the boundaries between interior and exterior.

"The starting point for this response was the search for the best view and the desire to intensify the resident's contact with nature," the Brazilian architecture studio explains. With that in mind, the concept of the house was developed in such a way that the main volume is implanted right above the level of the stone walls, and the program is distributed throughout three sectors, or "tips".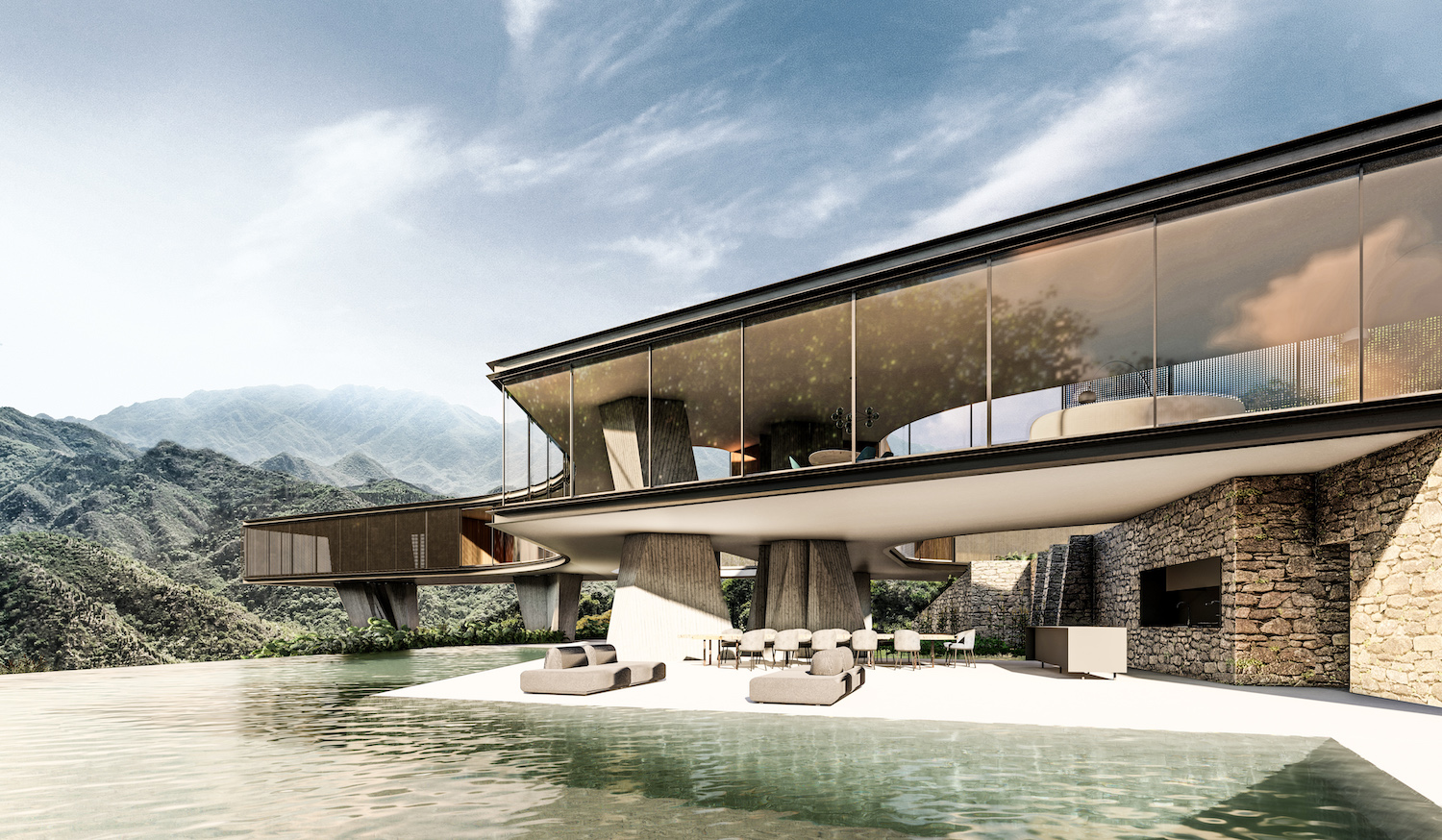 The sector in the main volume, where two main suites are located, is elevated six meters relative to the natural level of the land, offering a panoramic view of the mountains. The other two "tips" are supported on a plateau formed by the old stone walls and contain the guest rooms, the office, the kitchen and the internal social area, which maintains contact and has direct access to the upper portion of the site. The home's form embraces the back portion of the site and its dense vegetation, while a separate volume in the forest encloses the spa, a sauna, changing rooms, a resting area and a gym. designed to be independent from the residence, it occupies the empty spaces between trees, avoiding suppression.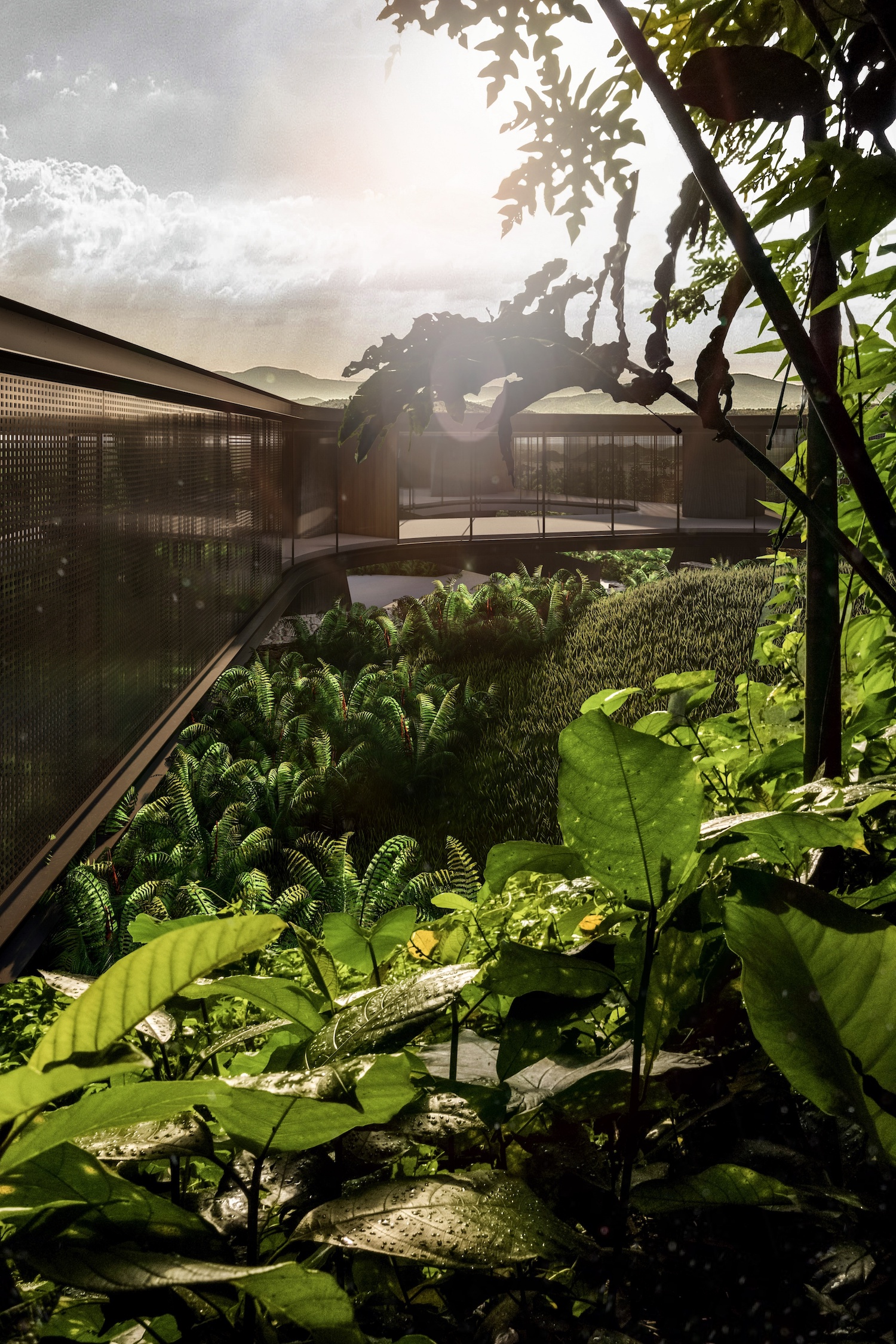 Thick, irregularly-shaped concrete pillars support the building's main body and enclose some of the bathrooms, staircases, the elevator and service areas. On the lower floor, over the natural terrain, the recreation area offers direct access to the cave, which has been transformed into a wine cellar. This level also includes the swimming pool and a generous outdoors area, where residents can relax in the sun.